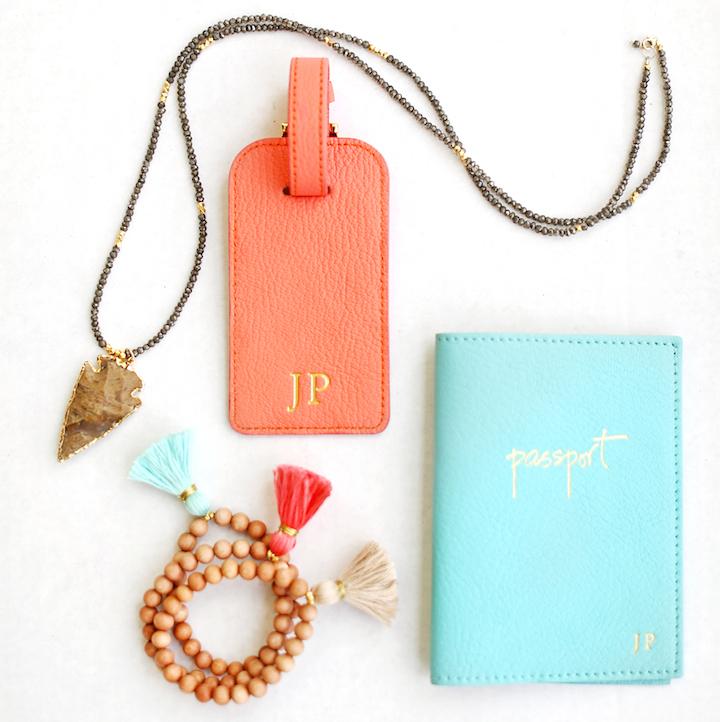 Spring Break Essentials: Gold & Gray Jewelry c/o & Graphic Image Personalized Bag Tag & Passport Holder c/o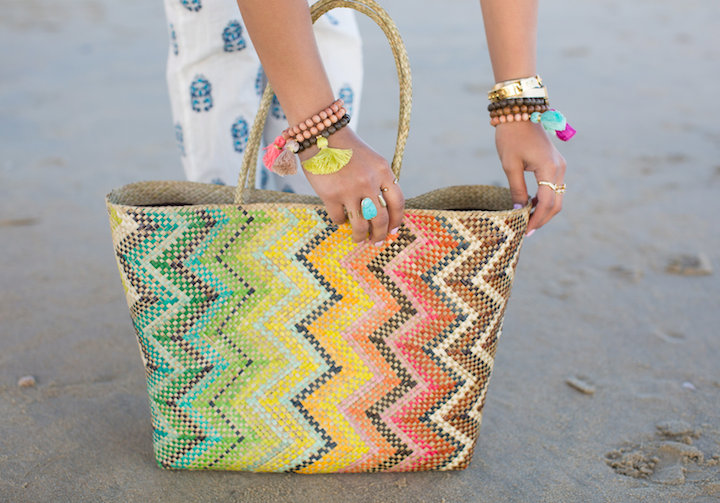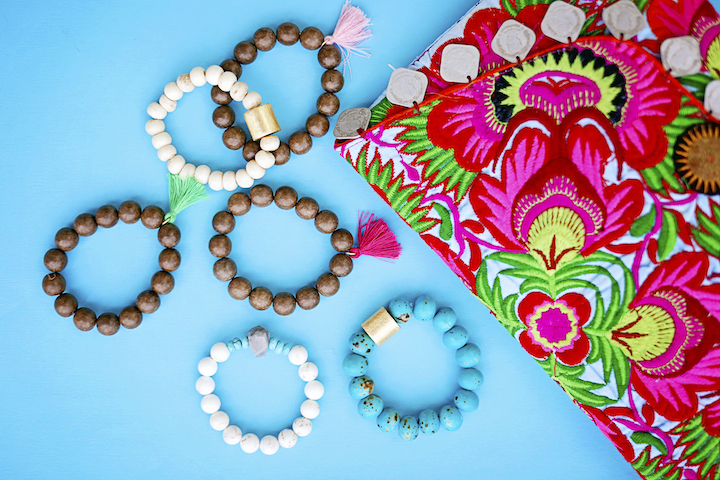 Dotted Tusk Beaded Bracelets c/o & Lovebirds LA Friday Clutch c/o Candy Apple Boutique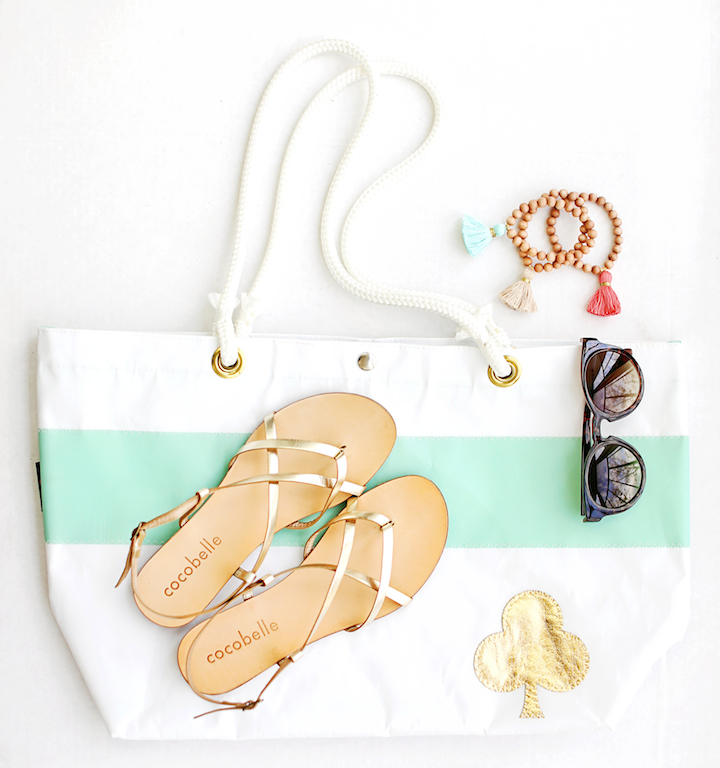 Hayden Reis Beach Tote c/o & CoCobelle Sandals c/o
Hayden Reis Pouch c/o & Ropes of Maine Bracelets c/o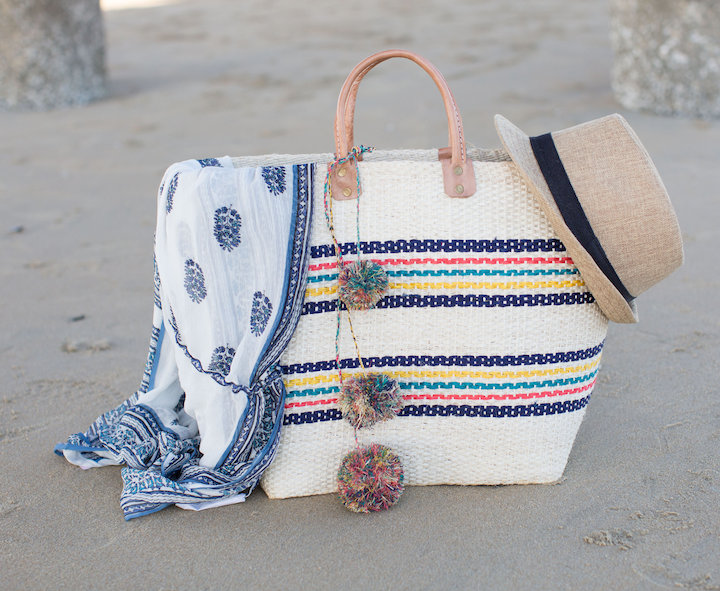 Mar Y Sol Beach Bag & Straw Fedora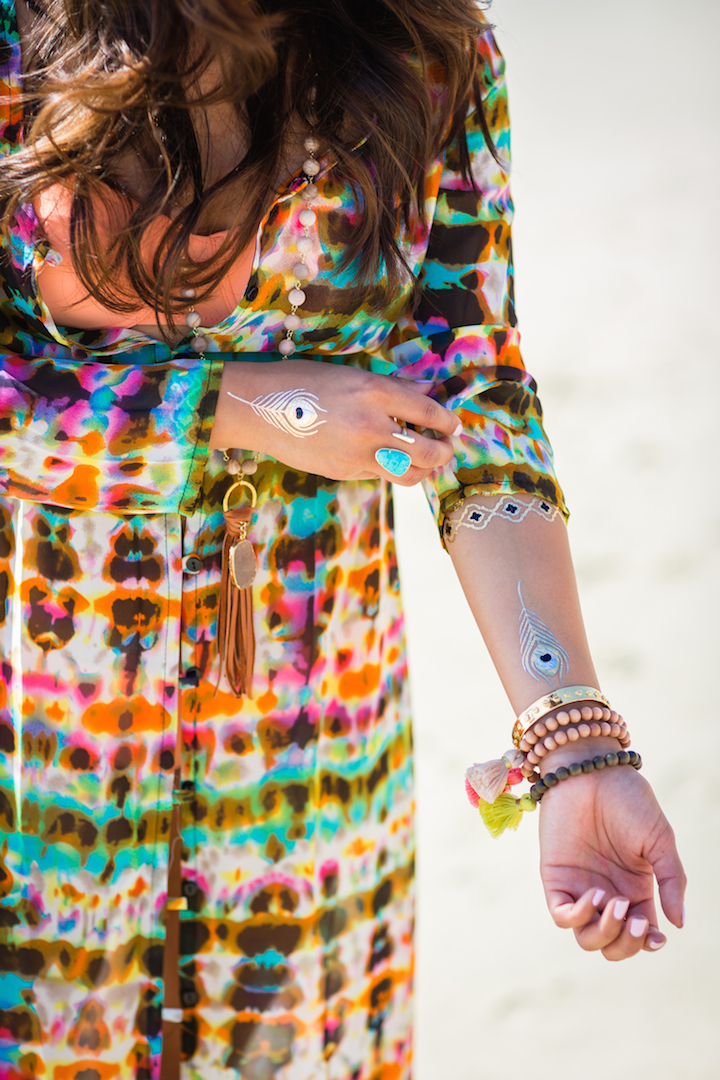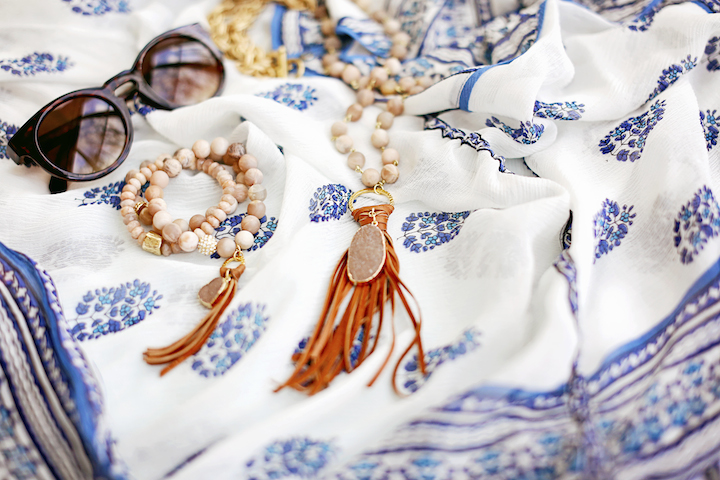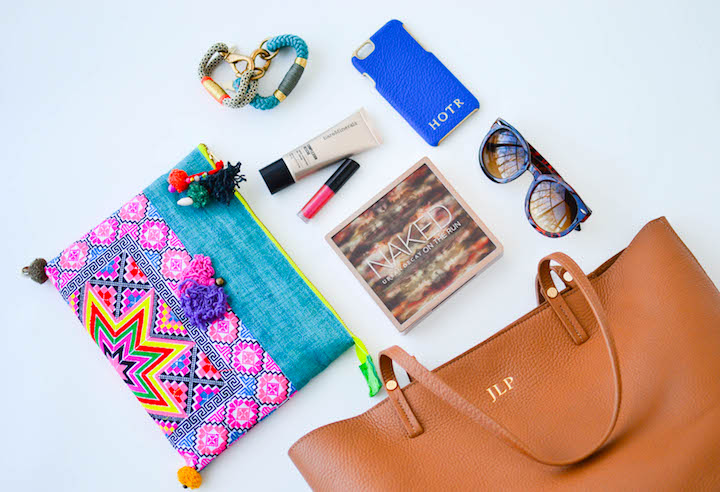 Lovebirds LA clutch c/o Candy Apple Boutique | Sunglasses | Tori Tote c/o GiGi New York | Naked On The Run Palette | Bare Minerals Complexion Rescue c/o | iPhone 6 Case c/o Gigi New York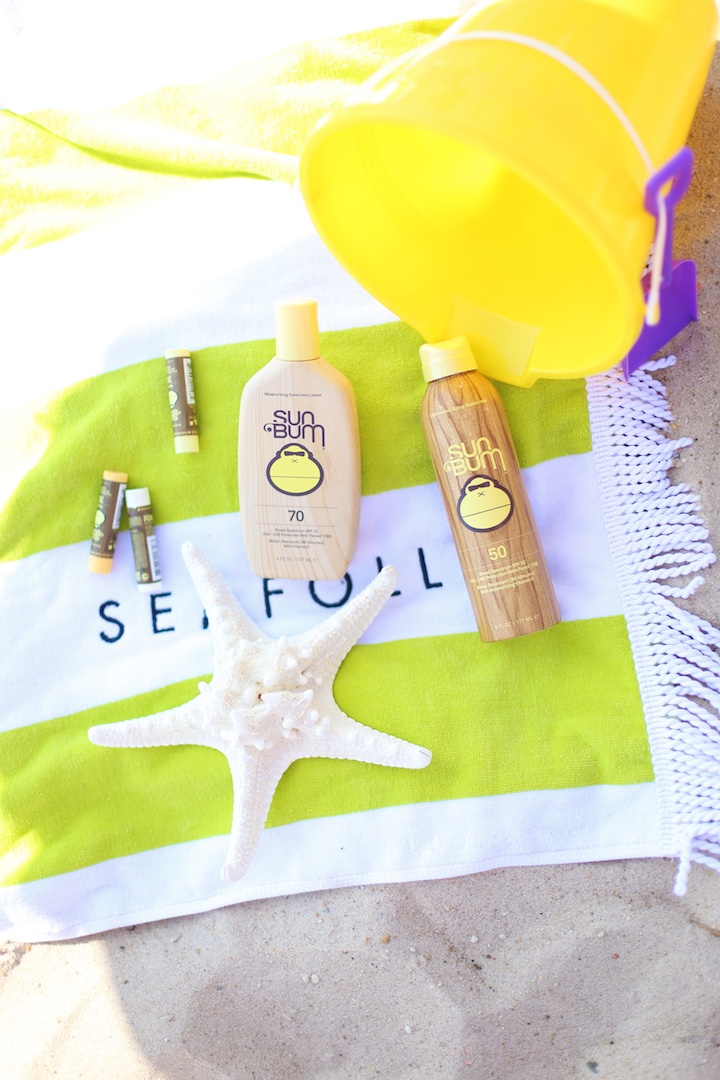 Travel Accessories & Bags: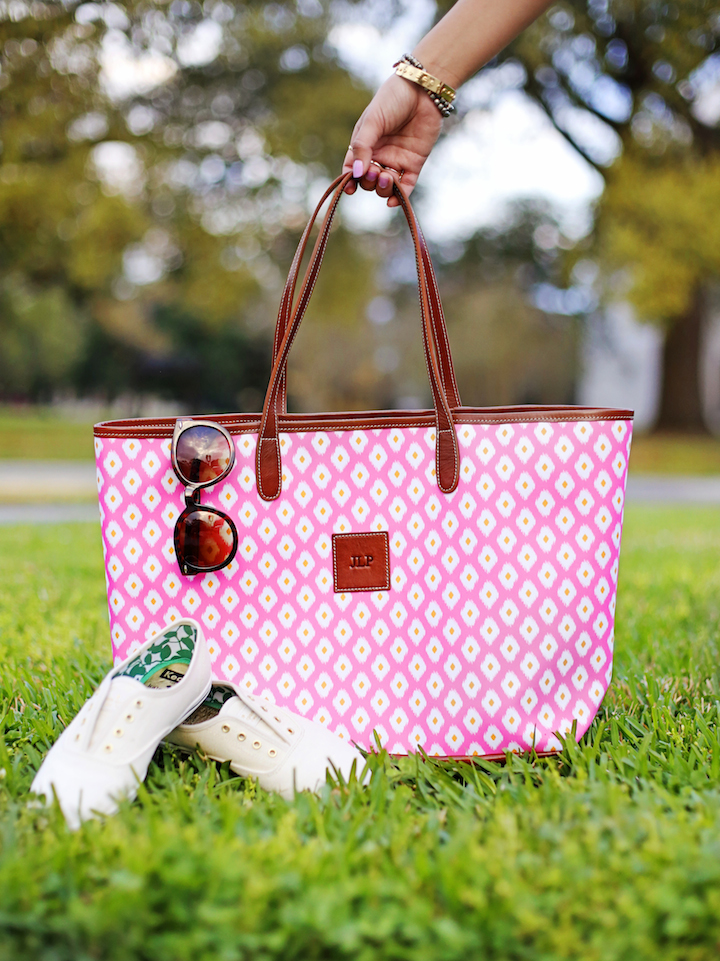 Barrington Gifts St. Ann Tote c/o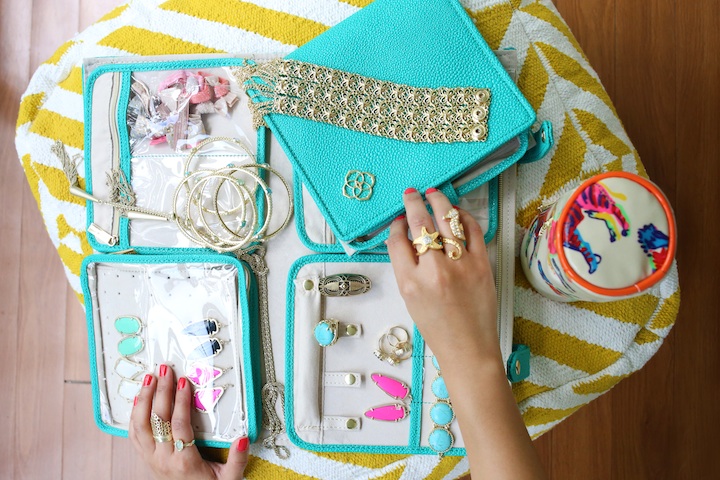 Kendra Scott Jewelry Travel Organizers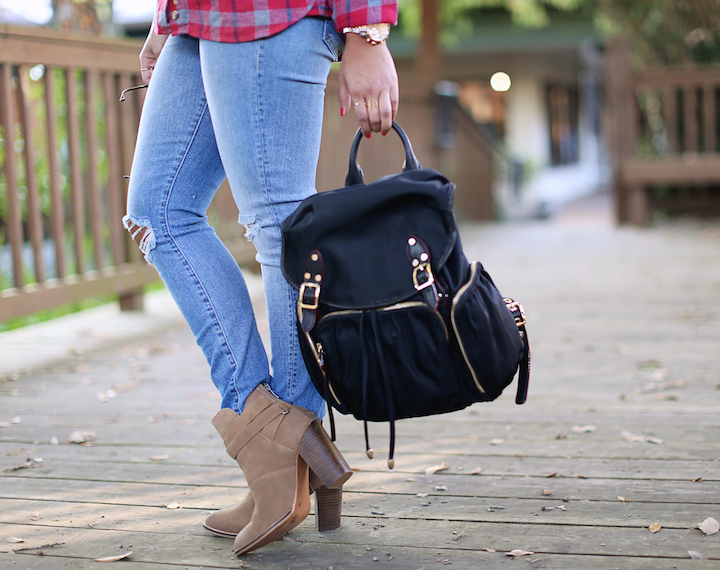 MZ Wallace Marlena Backpack c/o (great for travel!)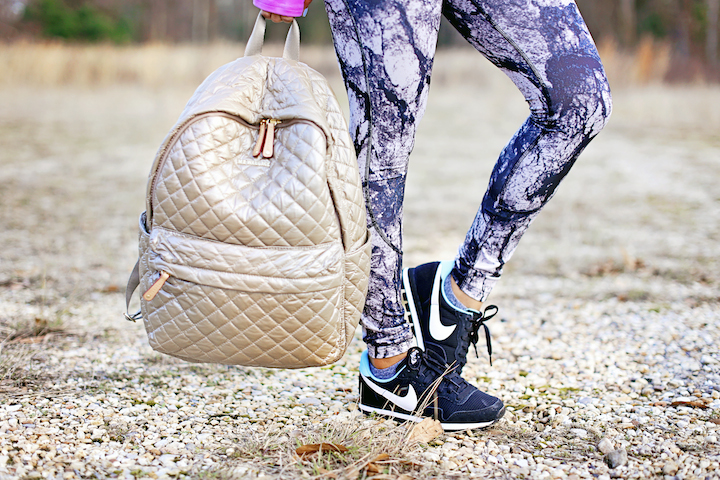 MZ Wallace Metro Backpack (lightweight travel bag that fits all of your essentials + it's a great gym bag too!)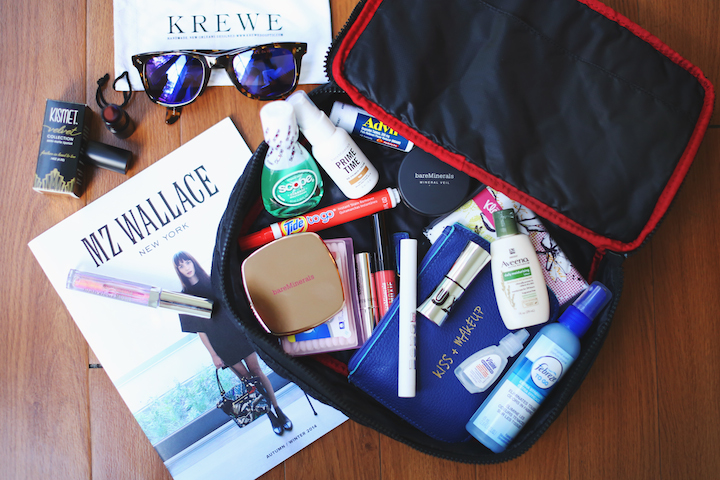 MZ Wallace Zip Round Cosmetic (travel toiletry bag)
| Shop This Post |

Shop more of my Beach Must-haves here–> Haute Beach Swimwear & Travel
Good Morning readers, since Spring Break is upon us I put together my top beach essentials and travel accessories for you. If you love my MZ Wallace travel bags, you're in luck because MZ Wallace is hosting their Annual Egg Hunt on their site starting today, April 2nd and through the 5th. The site will be transformed into a playful shopping experience with eggs "hidden" at random. When you click on an egg, it will reveal a special prize – for example, a discount, or a gift card, or a free bag. It's adult fashion version of an Easter Egg Hunt- no purchase necessary to play! You'll have the chance to win bags, wallets discounts, reward points and even gift cards. All you have to do is click on the colorful eggs hidden around the site. The hunt ends at 11:59pm April 5 so hurry hurry! Make sure to subscribe to the MZW email list to be notified as soon as it starts.
Hoppy Easter! I hope you all have a wonderful holiday and that you found my spring break essentials list helpful!