Hi everyone, today I've partnered with Nordstrom to share four tips on how to create sleek fall outfits because bundling up doesn't always have to look frumpy.
Wear all black beneath your coat. This is probably a no brainer, but I think we sometimes forget this little easy little trick. I especially recommend wearing black jeans or leggings.
| Shop Black Jeans & Leggings |

2. Go for pointy toe boots and booties! Not only do they add an edgier vibe to your look, but they also help to lengthen your legs and look super flattering with black jeans and leggings.
| Shop Pointy Toe Boots & Booties |

3. Size down in moto jackets! When it comes to faux leather jackets, I always feel like the tighter they are, the warmer they feel. Plus a more fitted moto jacket helps you avoid looking boxy.
| Shop Moto Jackets |

4. Swap out your chunky sweater for a sleeveless turtleneck beneath a faux leather moto jacket. It will still keep you warm while helping you avoid extra volume and puffiness throughout the arms of the your jacket. You can always add a scarf for extra warmth too.
| Shop Sleeveless Sweaters |

Scroll through this post to how I styled two sleek fall outfits using the tips above.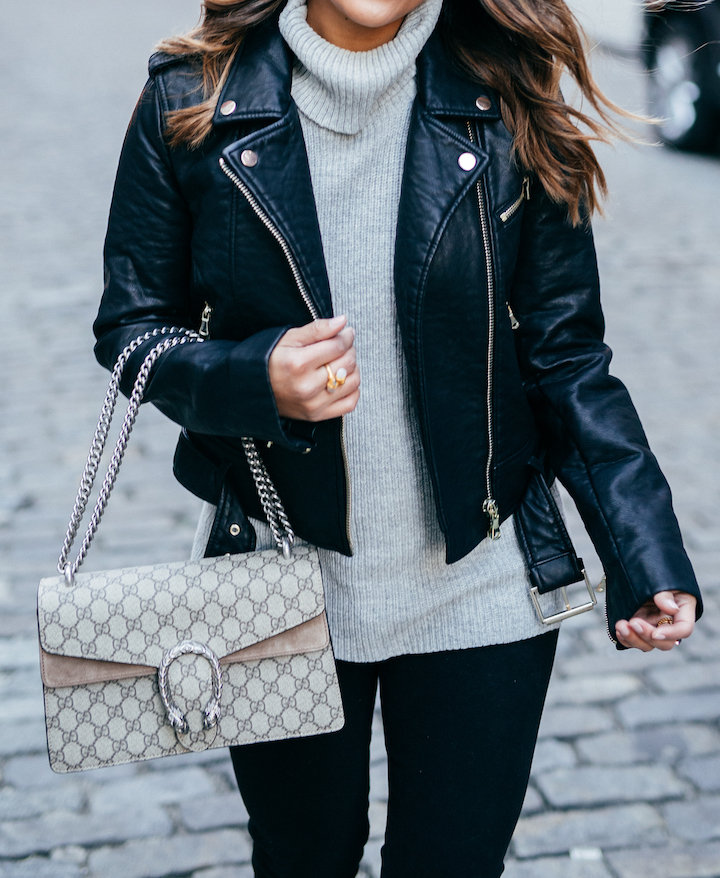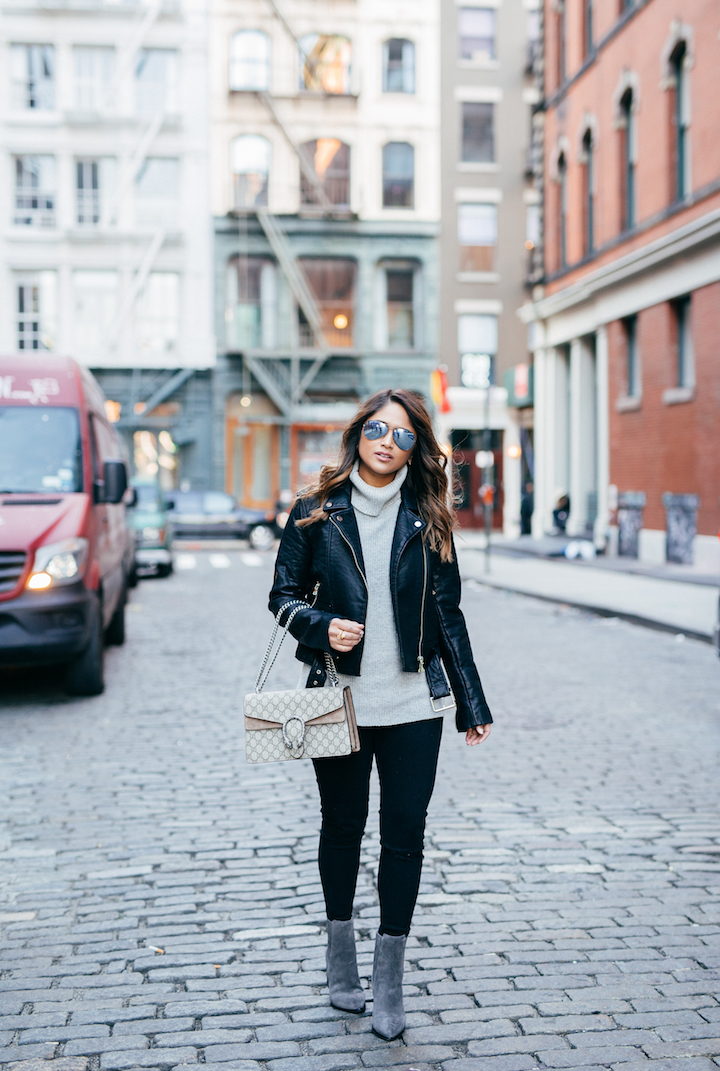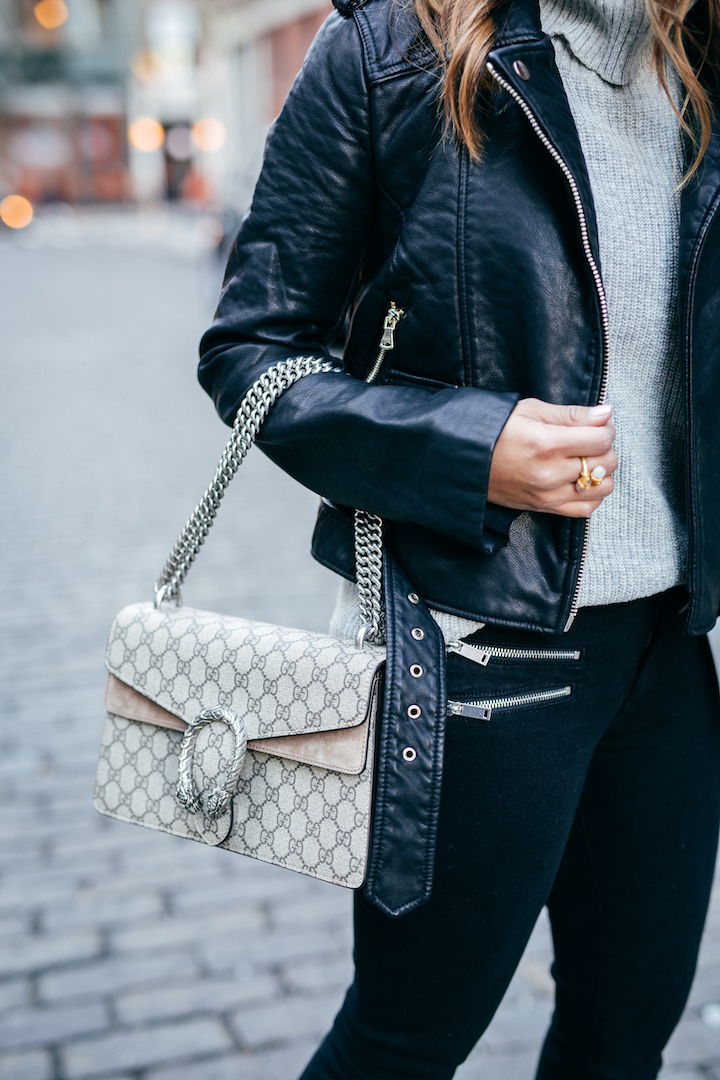 | Shop This Look |

Outfit: DL1961 Denim (shop more black jeans here) | Faux Leather Jacket | Sleeveless Turtleneck | Pointy Toe Booties | Ray-Ban Aviator Sunglasses |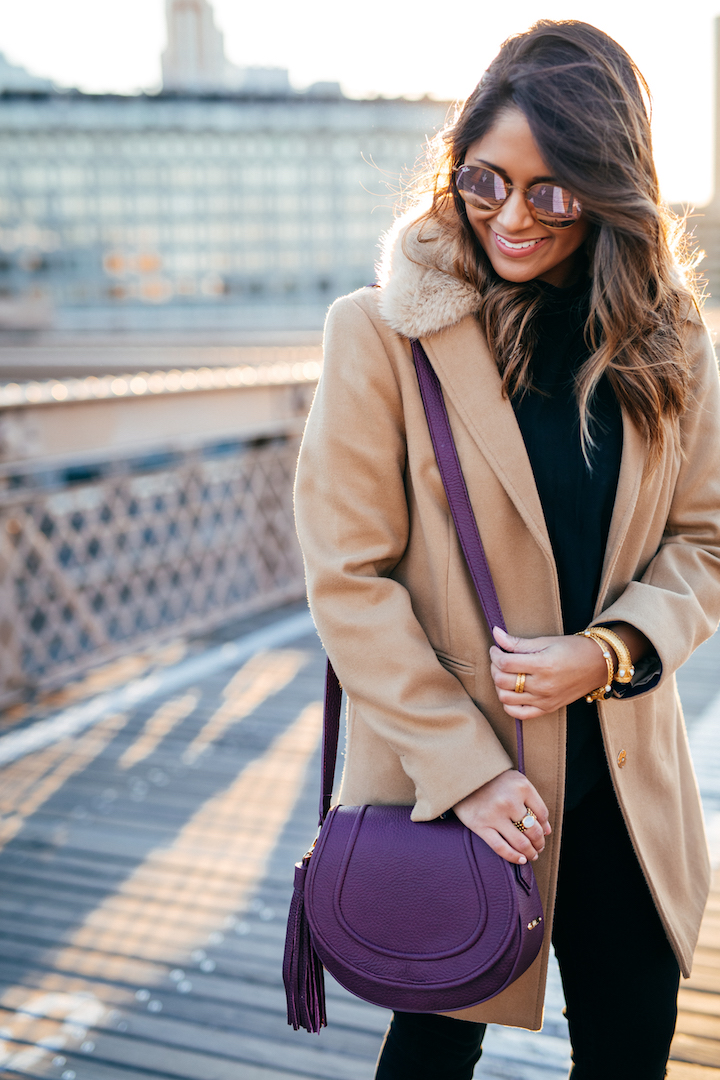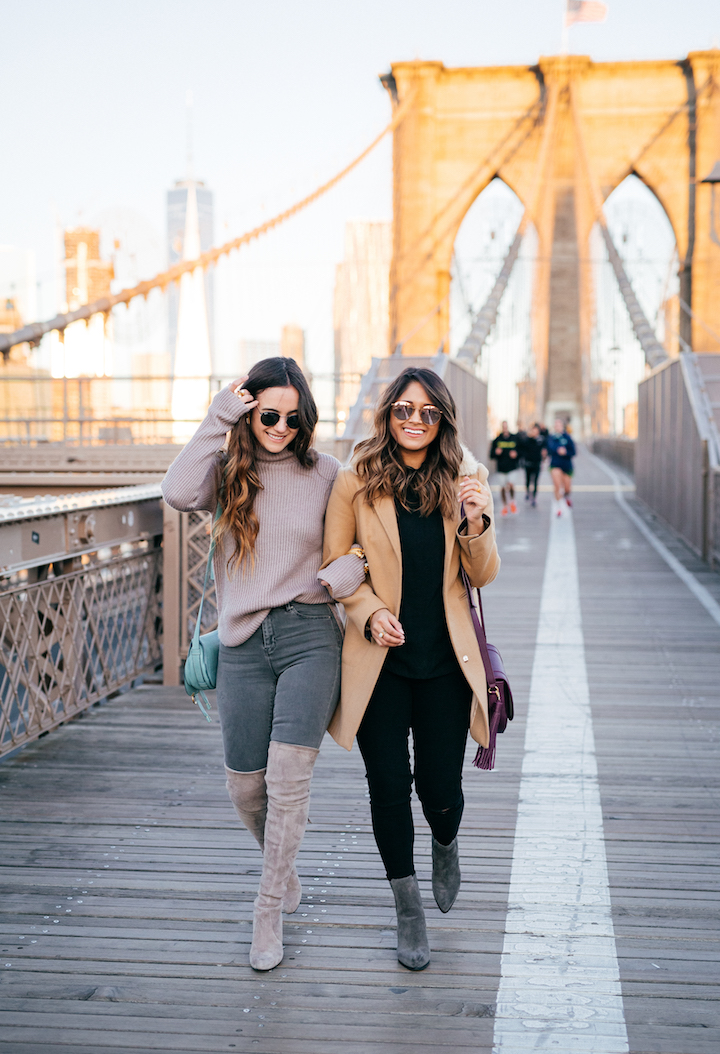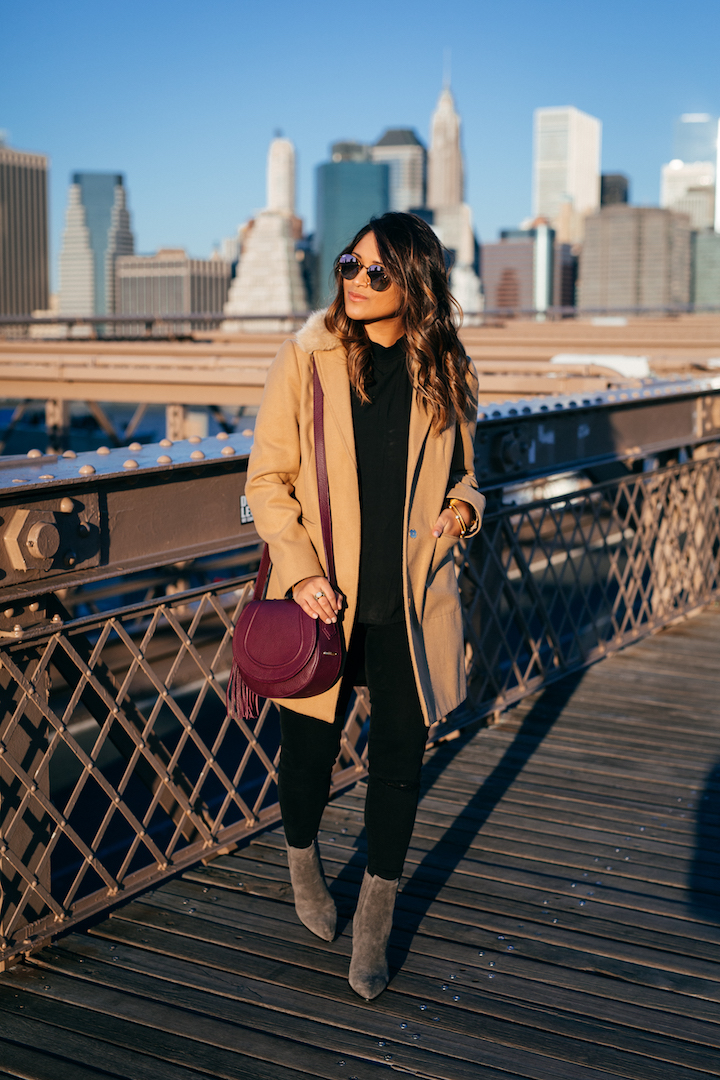 | Shop This Look |

Outfit: Black Jeans | Saddle Bag | Ray-Ban Roundie Sunglasses | Pointy Toe Booties | Black High Neck Top  | Camel Coat (similar & more colors here)
This post is in partnership with Nordstrom, a brand I love. All opinions and selections here are my own. Thank you for supporting the affiliate posts who make this blog possible.