Hi everyone, today I'm sharing five Christmas traditions with World Market to encourage you to start your own. The older I get, the faster the years seem to go by especially during the holidays so I like to soak up every bit of the season by celebrating with a few special traditions. Some sold and some new!
Every year when the holiday season rolls around, we pull out all of the Christmas decorations and drink hot-chocolate while listening to Christmas music and decorating the tree. We also started a new tradition this year where we make homemade turkey and sausage gumbo with our Thanksgiving leftovers.
2.  Even though the holidays can be super hectic and bus, we always find at least one night to curl up on the couch with hot-chocolate and freshly-baked cookies to watch Elf and The Grinch. However, I usually watch both of those movies at least ten more times by myself. LOL
3. The holiday season isn't complete without dining at our favorite Italian restaurant, Sal & Judy's. Also, we like to spend a day in New Orleans, to shop, try a new restaurant and see all of the Christmas decorations.
4. Every Christmas Day, we celebrate 4 Christmases. Yes, you read that right, FOUR! Blake and I both come from divorced families so we have to make all of the rounds, which seems crazy, I know! BUT if you look at the bright side, that's just two extra sets of families that you get to share the happiness of the holidays with. The more the merrier right!?
5. Instead of exchanging gifts with Blake, we book flights for a trip somewhere fun. This Christmas we booked flights to Rome for the summer. We're going to travel all over Rome, Italy and the Mediterranean for 18 days!
Bonus Tradition: We just started this one, but each year we plan to visit New York City in early December to get us in the holiday spirit. It's the perfect place to get you excited for Christmas.
Double Bonus Tradition: Create Christmas miracles! Unfortunately, real life miracles don't happen like they do in movies where magic pops out of the sky and everyone gets exactly what they want for Christmas. Miracles stem from people with kind hearts so think about what you can offer to the world or your community or even to someone right in your home this holiday season. Most of us are so blessed with everything we need, but there are so many people who are struggling to get by during the holidays. So I strongly encourage you to reach deep inside your hearts and see what you can give back this Christmas. The gift of giving is the greatest of all.
Scroll down to the end of this post to see ways you can give back this season.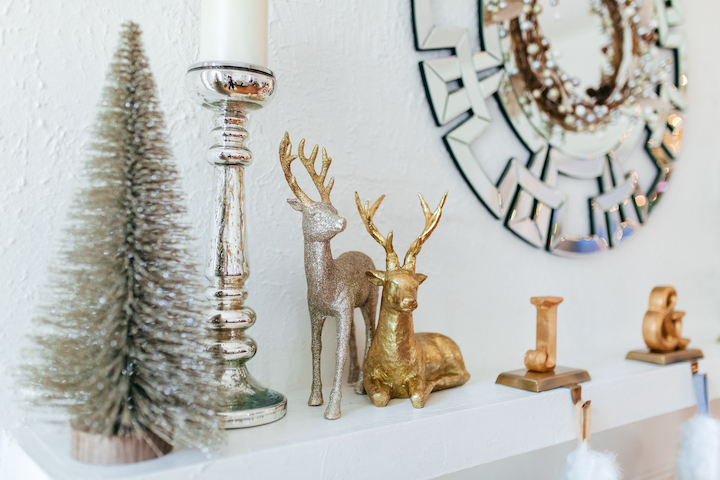 | Shop My Holiday Gift Wrap |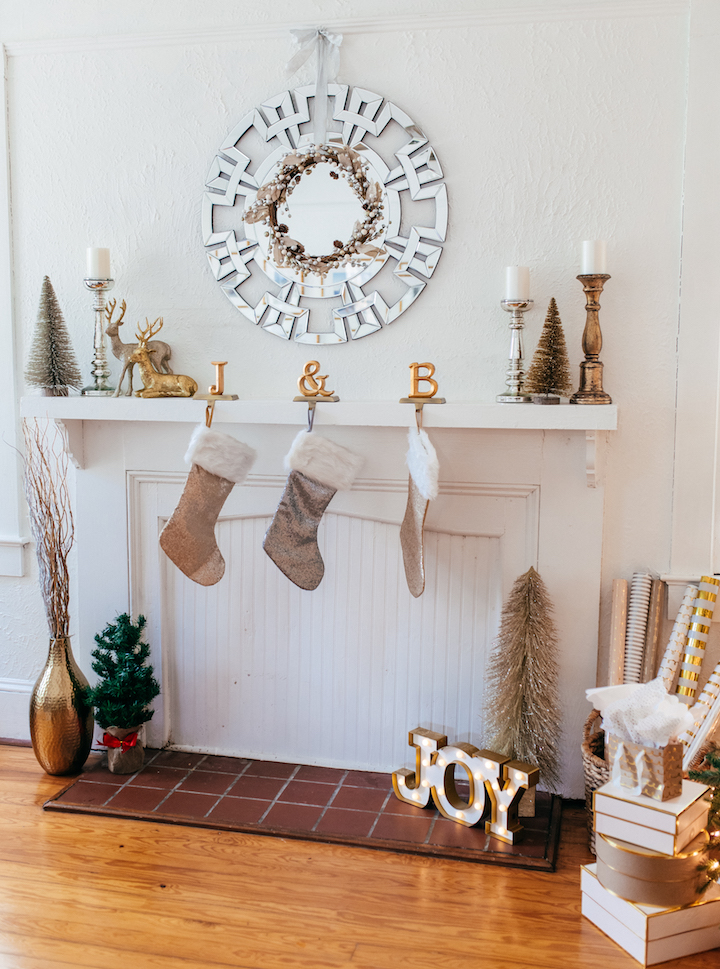 | Shop My Mantle |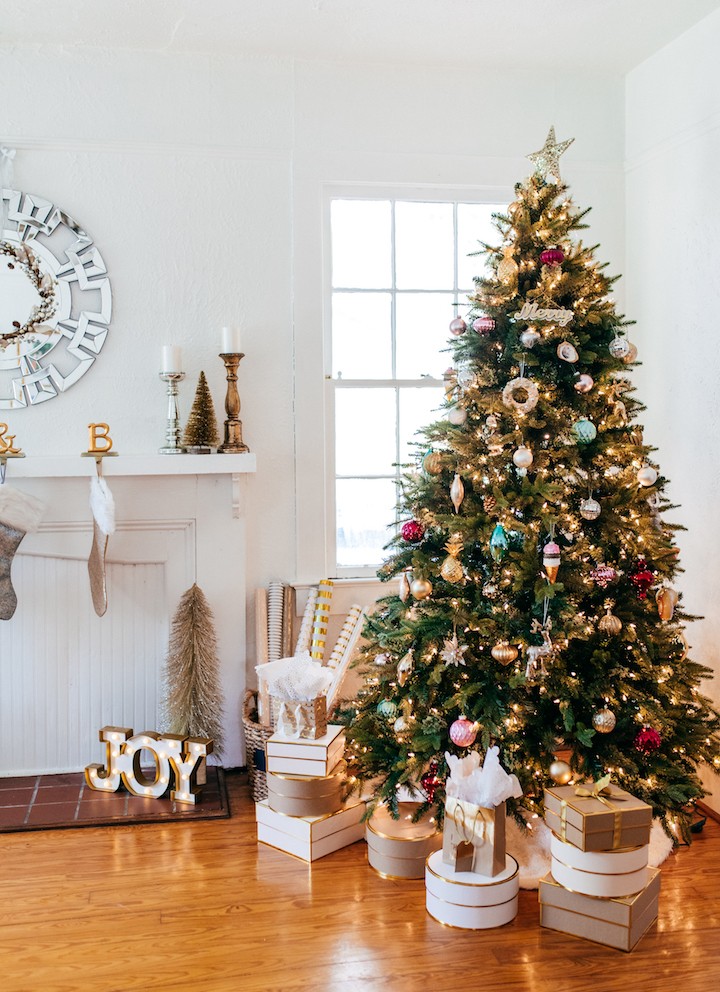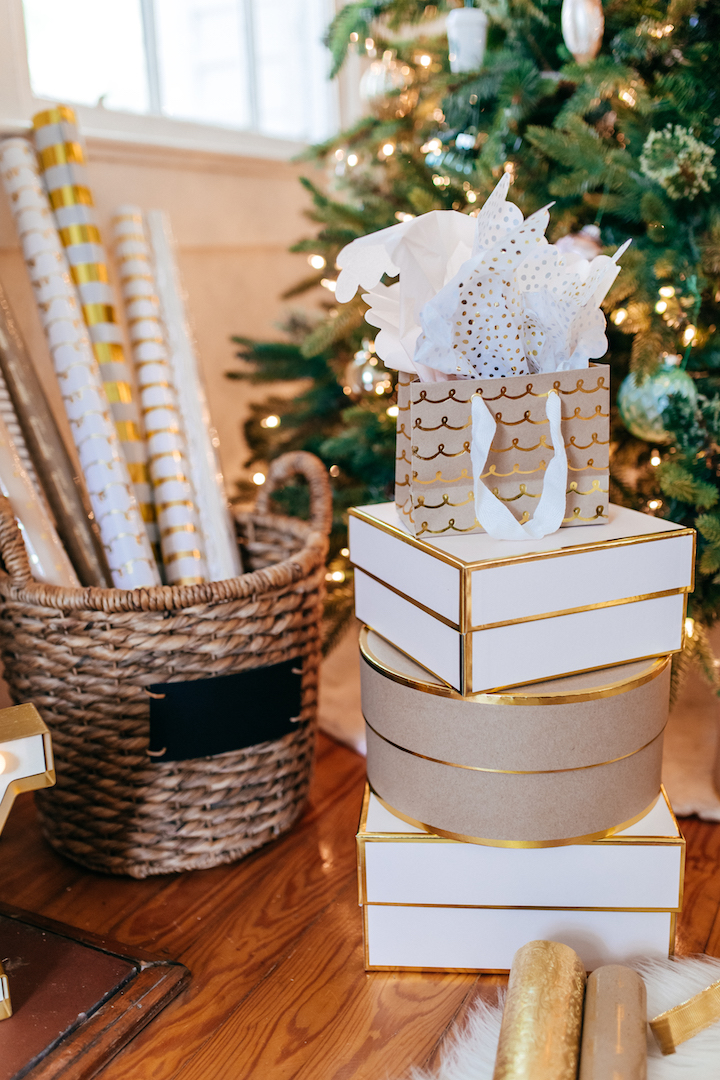 | Shop My Holiday Gift Wrap |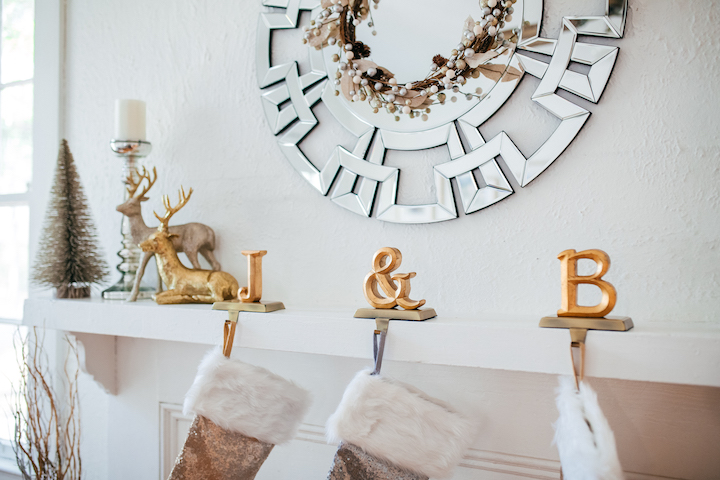 | Shop My Mantle |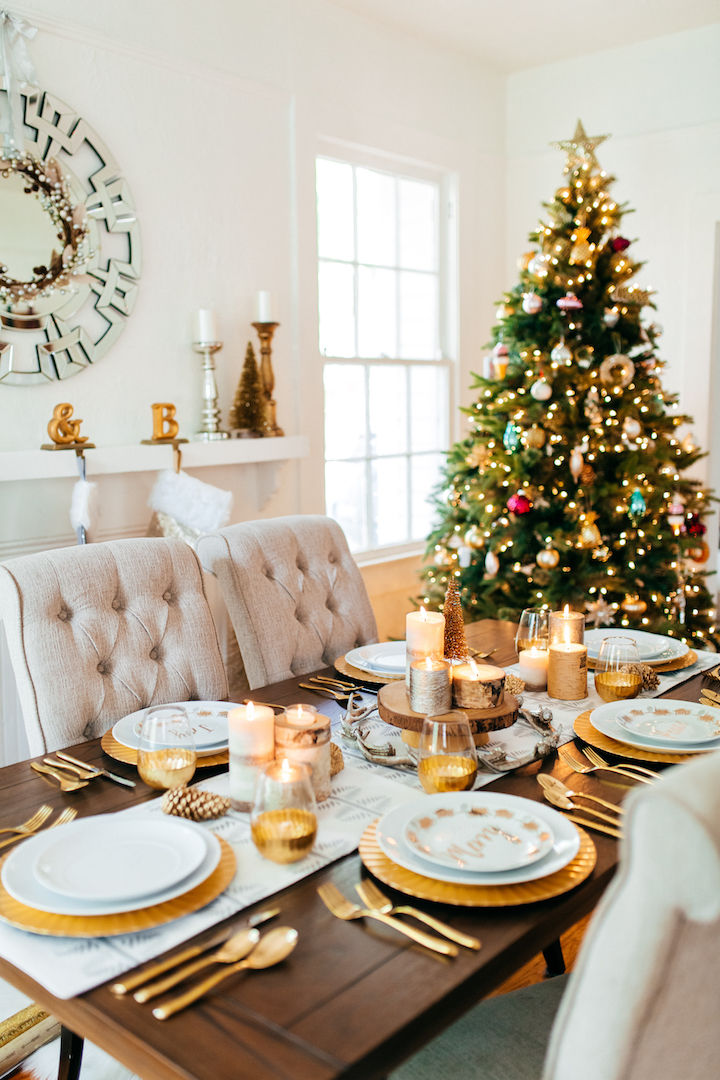 | Shop My Christmas Ornaments |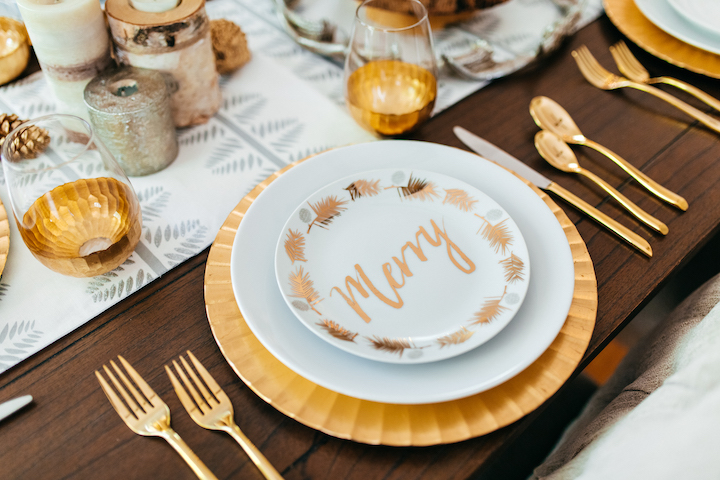 | Shop My Table Setting |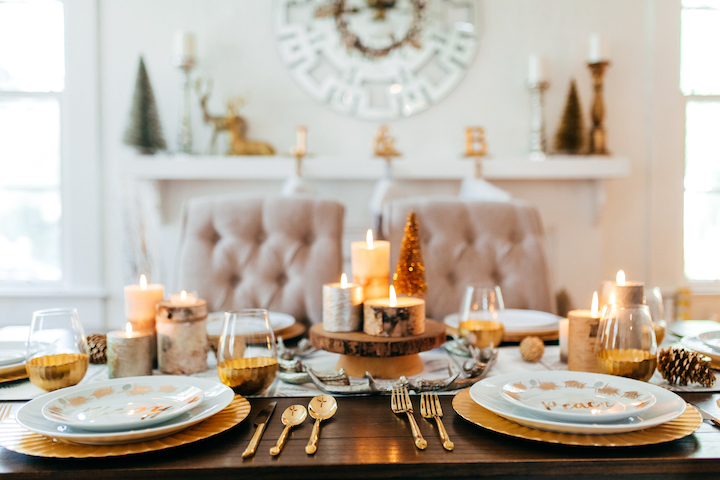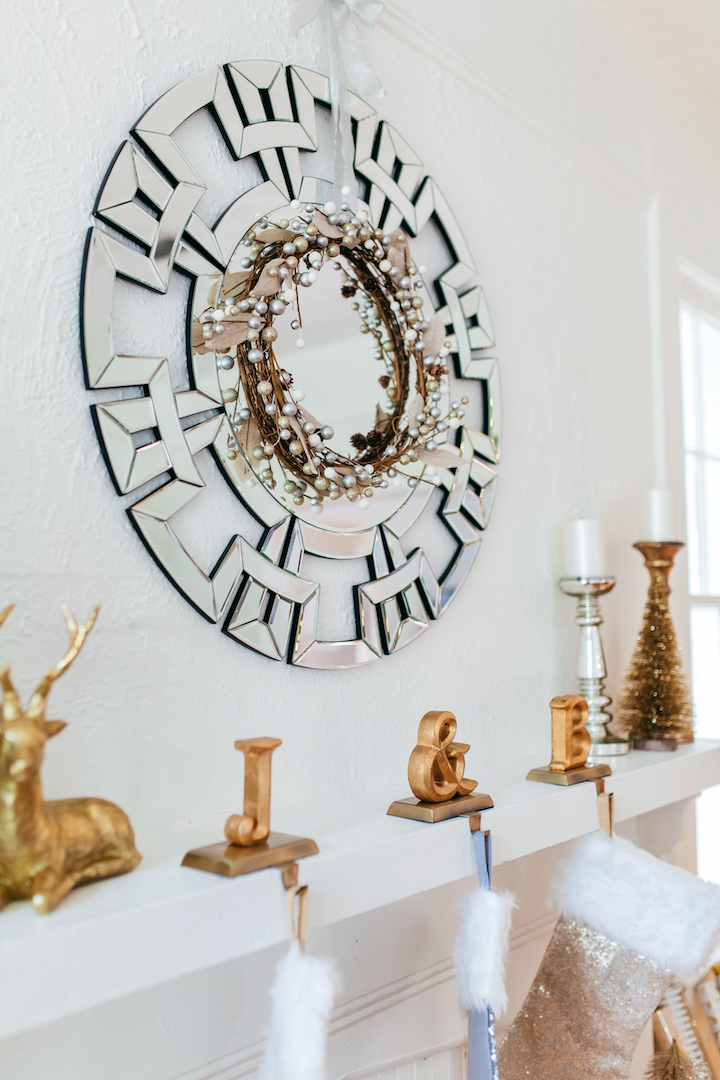 | Shop My Table Setting |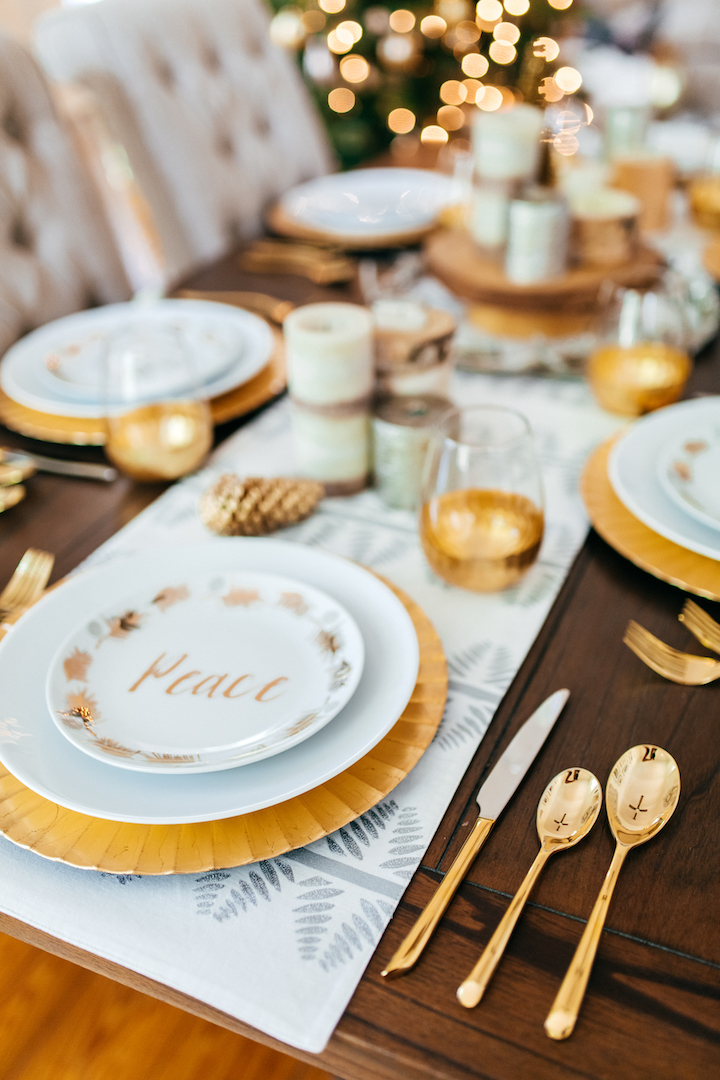 Photos by: Lainey Reed Photography
Ways To Give Back This Holiday Season:
Adopt a family in your community to fill their tree with home presents or home cooked meals. You can always find families in need at local churches or your children's school.
Offer to help your elderly neighbors or relatives decorate their homes for the holidays. Everyone deserves some Christmas cheer.
Help keep the homeless warm. We can't always invite people into our homes so donate warm blankets, coats, scarves and gloves to homeless shelters.
Every time you go to the grocery store, buy extra canned goods an non-perishable food to drop into the donation buckets.
Keep your eyes open for people who need you! I know we can all distracted with shopping, parties, gifts and decorating, but let's not forget the reason for the season. Remember to look up from what you're doing for yourself and see what you can do for other. Even if that just means smiling at someone in the checkout line at the store and wishing them a happy holiday.
Pay it forward! Offer to pay for the person's coffee order in line behind you! It could turn their whole day around.
This post is in partnership with World Market, a brand I love. All opinions and selections here are my own. Thank you for supporting the affiliate posts who make this blog possible.