After seeing all of the stunning hairstyles recently at the Grammys and on the runway at New York Fashion Week, I felt inspired to try out my own red carpet hairstyle. So I grabbed my Pro Beauty Tools and got to work! I used both my Ionic AC Motor Blow Dryer and 1 ¼" Professional Gold Curling Iron along with some everyday hair products to create this look.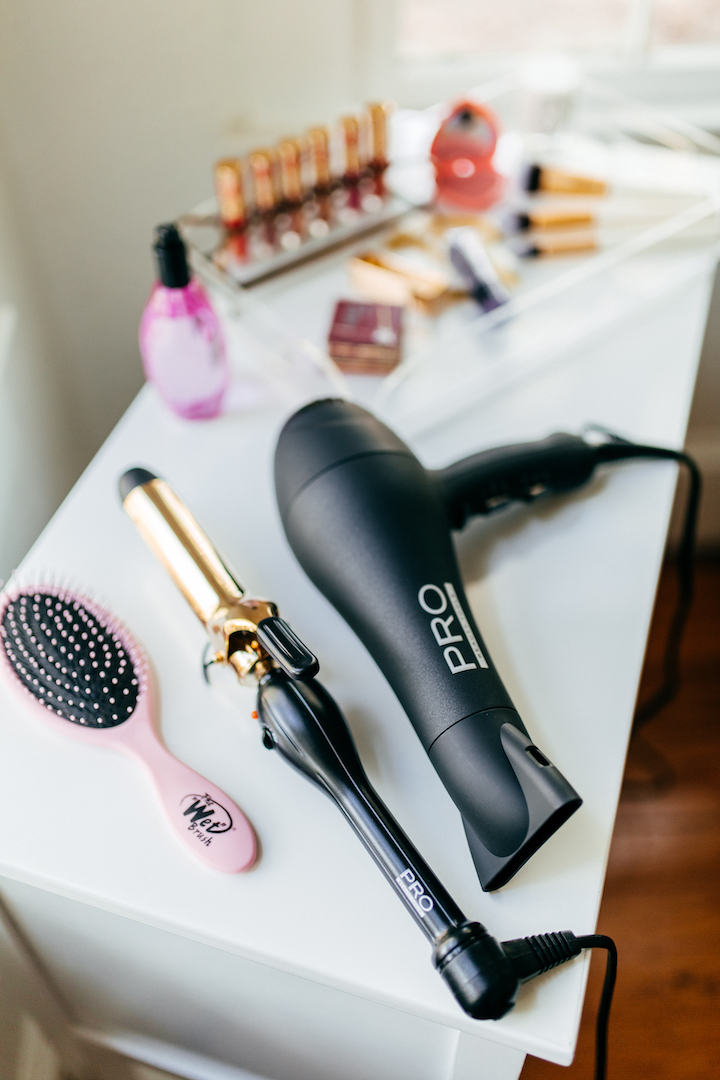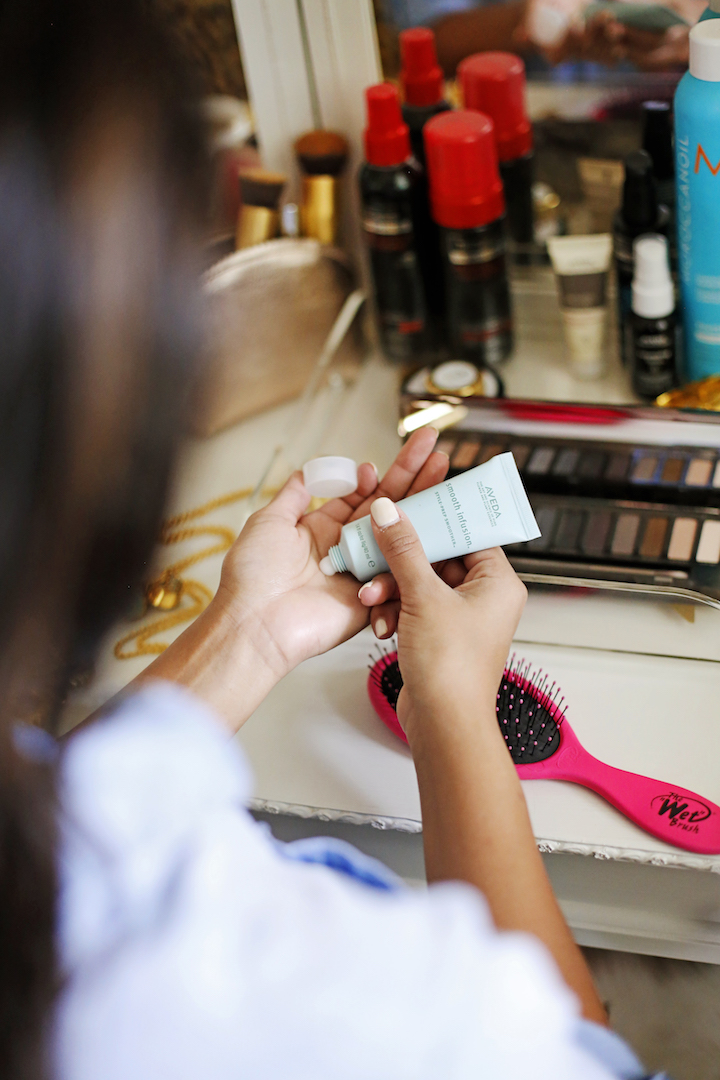 First, I rinsed and conditioned my hair with Redkins All Soft shampoo and conditioner and then added some Aveda Smooth Infusion Style-Prep Smoother to my towel dry hair. The Smooth Infusion works as a great heat protectant plus my hair can use all of the moisture it can get right now with this cold, dry weather. Once I brushed all of the product through my hair with my Wet Brush, I dried my hair using the Ionic AC Motor Dryer. I like using the Pro Beauty Ionic AC Motor Blow Dryer because the ionic technology helps reduce the size of water droplets on the hair for faster styling, which helps you avoid any extra frizz and allows for plenty of volume and shine.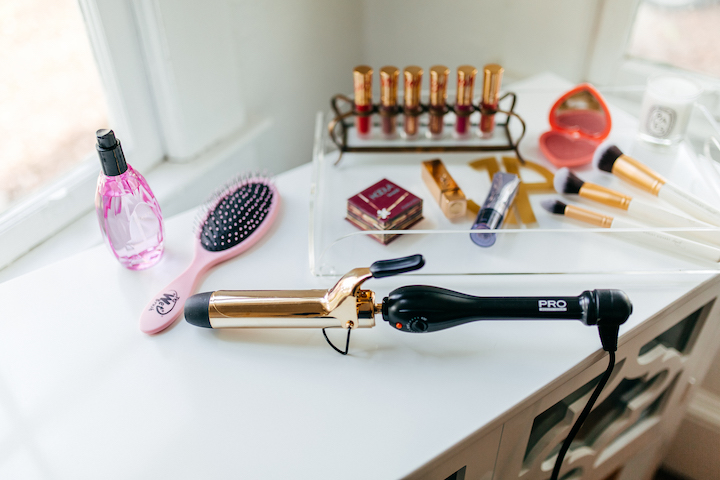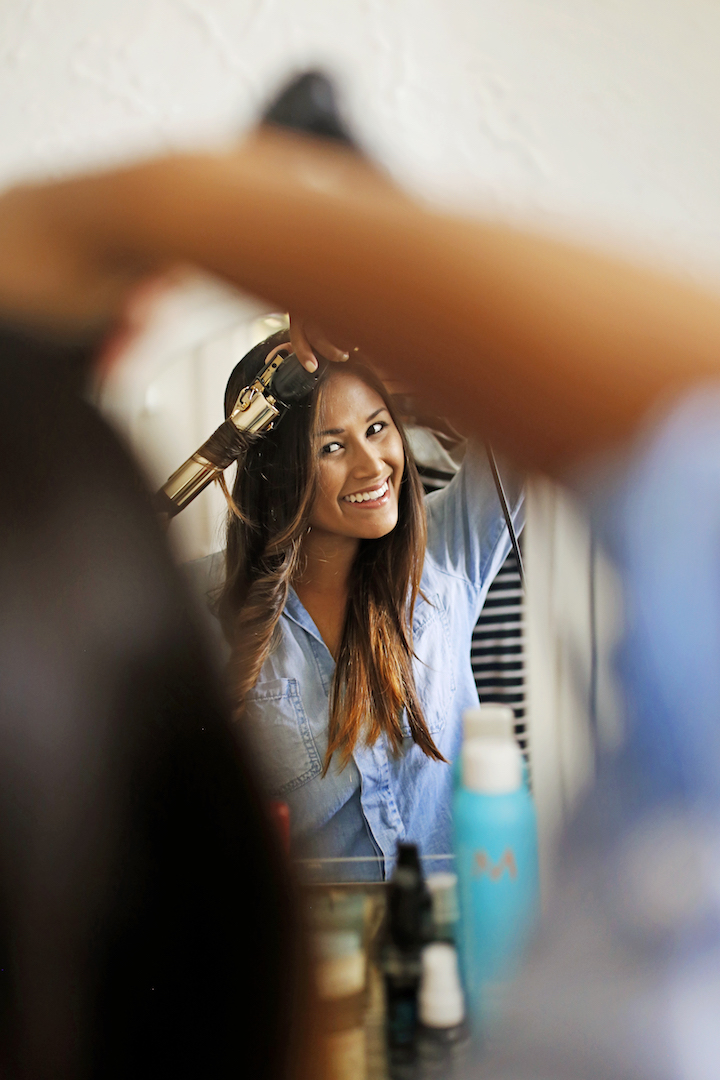 After my hair finished drying, I sprayed thermal protectant throughout my entire head and ran the gold iron through small sections of my hair in the same direction to create soft, easy ways.
I love using the Pro Beauty Tools Professional Gold Curling Iron because the direct heat of the 24K gold plated barrel penetrates the hair faster so I don't have to hold the iron in my hair as long reducing the amount of time that my hair is exposed to heat. It's also great that the curling iron has multiple heat settings, making it ideal for all hair types, but still creates long lasting 24 hour curls!
Once I pulled the curling iron through all of the sections of hair, I ran my fingers through my hair to break apart the curls. I finished off the look with Moroccanoil Luminous Hairspray and gave it some much needed texture by applying Moroccanoil Dry Shampoo to the crown of my head. This simple red carpet hairstyle looks glam, elegant and effortless all at once.
| Shop My Look |
Outfit: Red Rush Hour Dress c/o Yumi Kim (similar style here) | Black Stella Clutch c/o GiGi New York
Jewelry: Amanda Necklace c/o Kendra Scott | Botticelli Cocktail Ring, Greek Key Cuff, Baroque Wrap Ring & Spencer Link Bracelet c/o Julie Vos
Thank you to Pro Beauty Tools for bringing you this post. All opinions are my own.