Happy Weekend everyone! Today I'm sharing my recent Breckenridge, Colorado ski trip review. We planned the trip with some friends of ours within just a couple of weeks, but we researched a ton of cabins and condos before finally choosing our mountain top cabin via VRBO. We chose listing #765132 after reading that property offered a private hot tub plus the best views in Breckenridge, which is what sold me! Not to mention the fact that we had a huge kitchen and two large living area spaces along with enough beds and rooms for 10 people.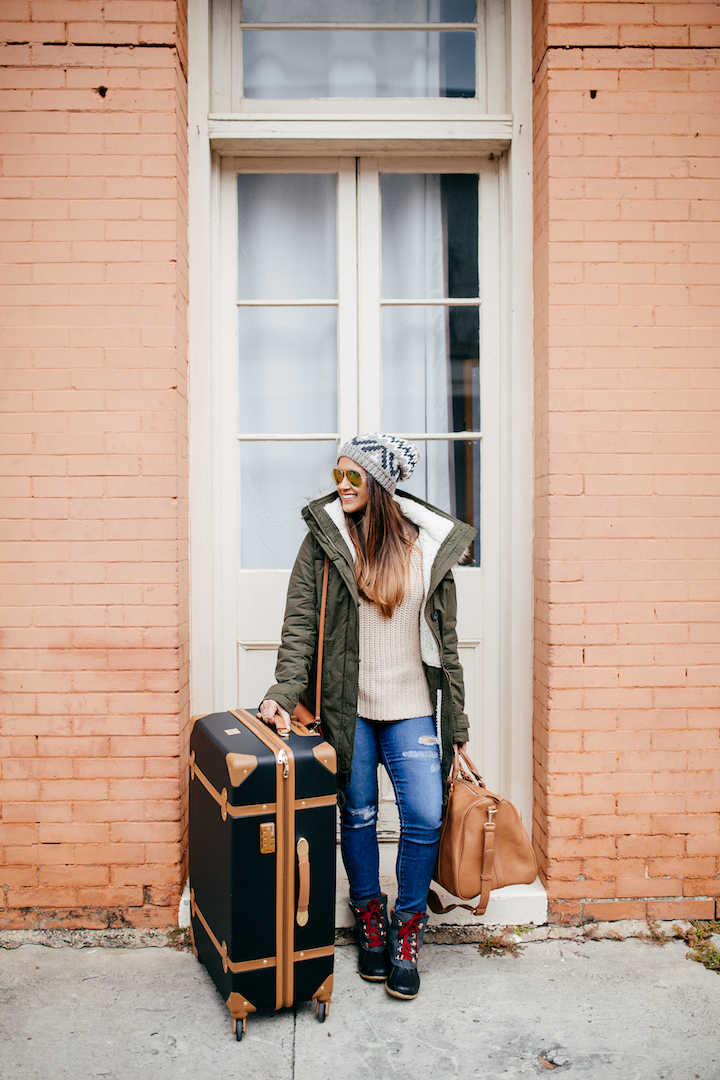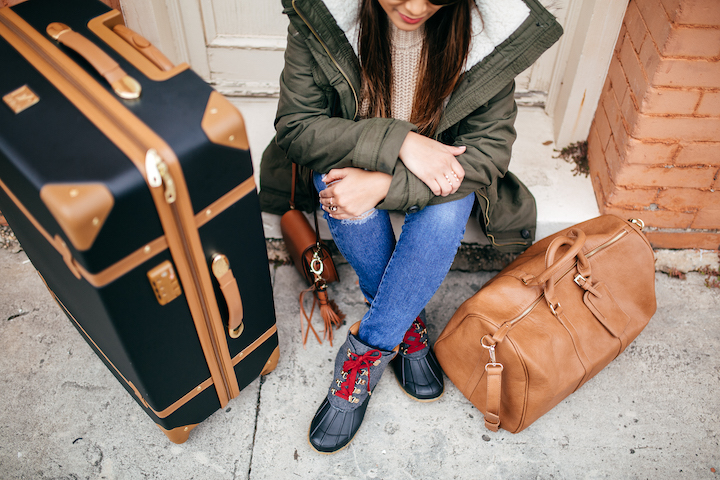 | Shop My Travel Look |

Outfit: Denim | Joie Snow Boots | Similar Sleeveless Sweater | Faux Fur Parka | DVF Spinner Trunk <– SALE Alert! | Cassidy Weekend Duffle c/o Sole Society | Rebecca Minkoff Mini Suki c/o Emma's Shoes | Similar Knit Beanie 
When we arrived to our cabin after a rather frightening drive up a winding snowy mountain, we found that the cabin definitely lived up to its title of "best views in Breckenridge." The views from all of our oversized windows were absolutely breathtaking as you can see in these photos. The cabin also came with the coziest fireplace in the living room and get this…heated floors! We were almost never cold in our cabin! In fact, most nights we didn't even sleep with blankets over us.
Over the knee socks available (here) & (here)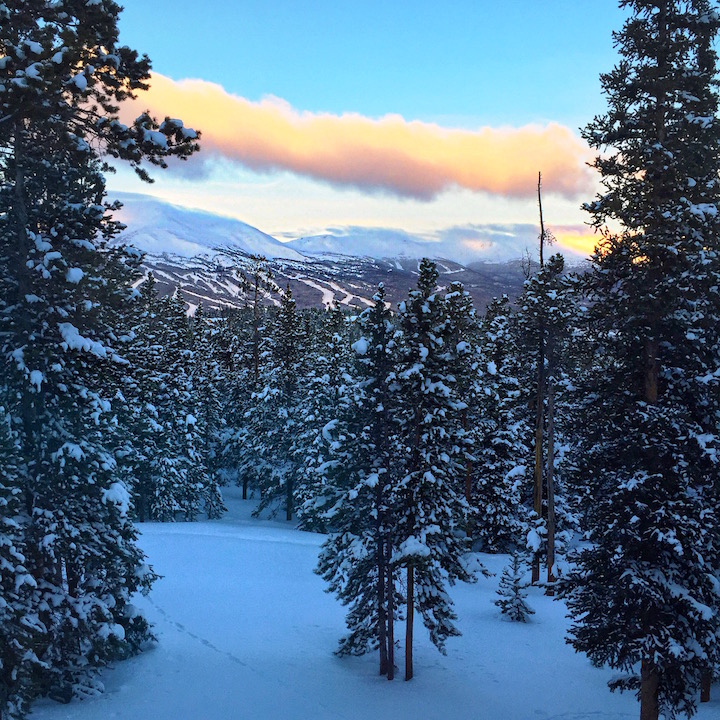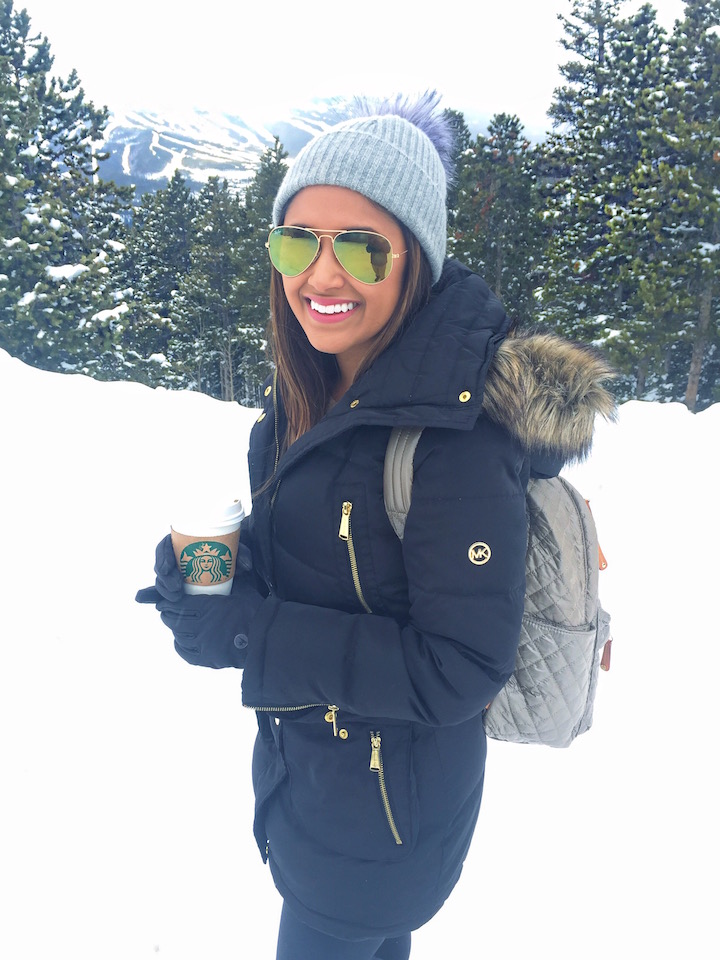 | Shop This Look |

Similar Down Coat | Metro Backpack c/o MZ Wallace | Similar Knit Beanie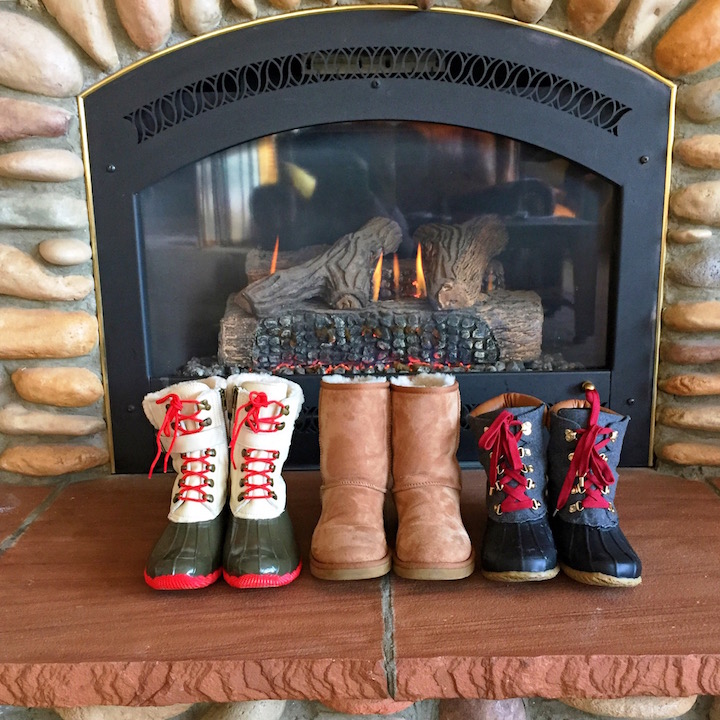 | Shop These Boots |

J. Crew Snow Boots | Ugg Boots | Joie Delyth Boots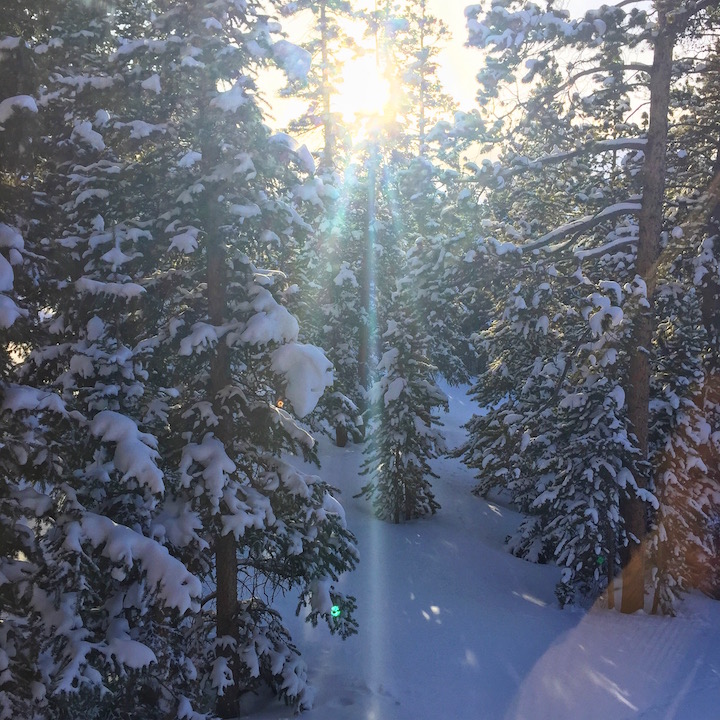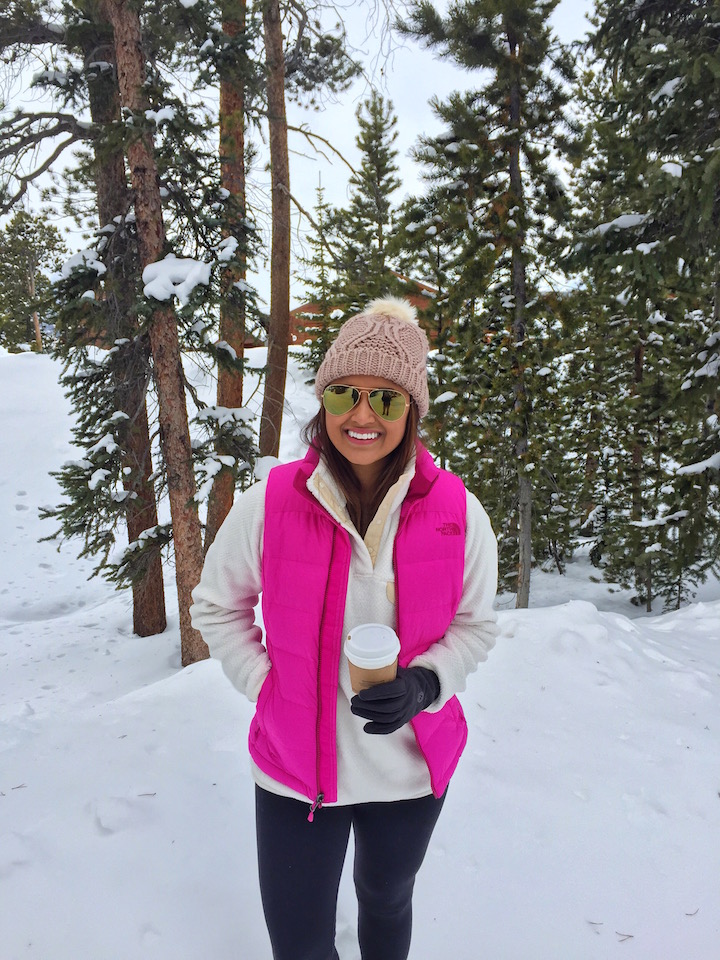 | Shop This Look |
Patagonia Fleece Pullover | The North Face Nuptse 2 Vest
As for the one downside of our cabin, we weren't able to walk to town. We had to take one of our rental cars or a shuttle to both to town and the slopes, which was sort of inconvenient at times when we were out of things like milk or bottled water. No one wanted to have to drive all the way down the mountain once we returned home for the day. On top of that, I personally didn't feel comfortable driving down the mountain alone so I always had to convince someone to come with me. All in all, that was a very minute negative factor of our cabin and everything else was great. However, it's definitely something we'll keep in mind for next time especially if we have less people.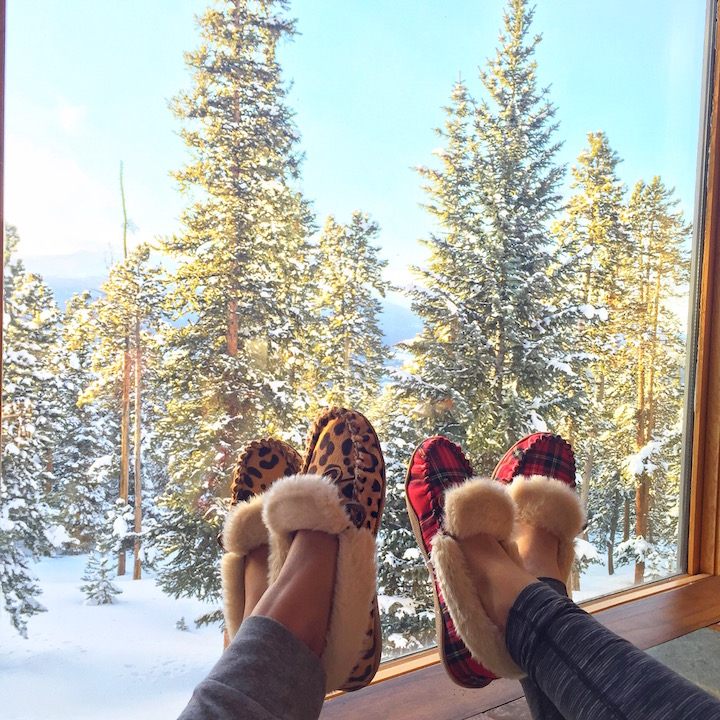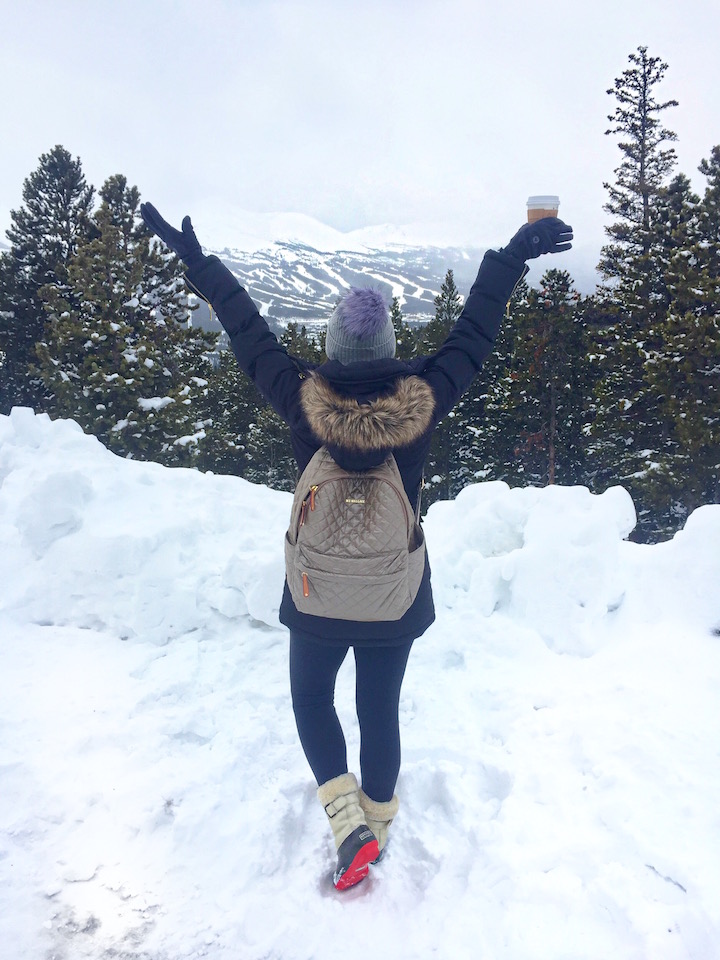 | Shop This Look |

Similar Down Coat | Metro Backpack c/o MZ Wallace | Similar Knit Beanie
One last negative thing I want to touch on and this has nothing to do with our actual cabin is the way high altitudes and dry air make you feel. No one truly warned me how different my body would feel. All they said was to drink plenty of water and I literally drank 10-12 bottles of water day and I was still left with dry mouth and a headache. Also, simple tasks like lacing up my boots or walking down half a flight of stairs had me out of breath and feeling exhausted. I was still able to have fun of course. The high altitude situation was just a really big adjustment that I wasn't aware I was going to have to make, which made sleeping difficult more than anything else. Will I go back? Absolutely! I'm just going to be more prepared next time with kleenex, cough drops, Mucinex and a humidifier. I know I may sound like a diva, but I have really aggressive allergies so I think the dry air affected me more so than it would a person without bad allergies.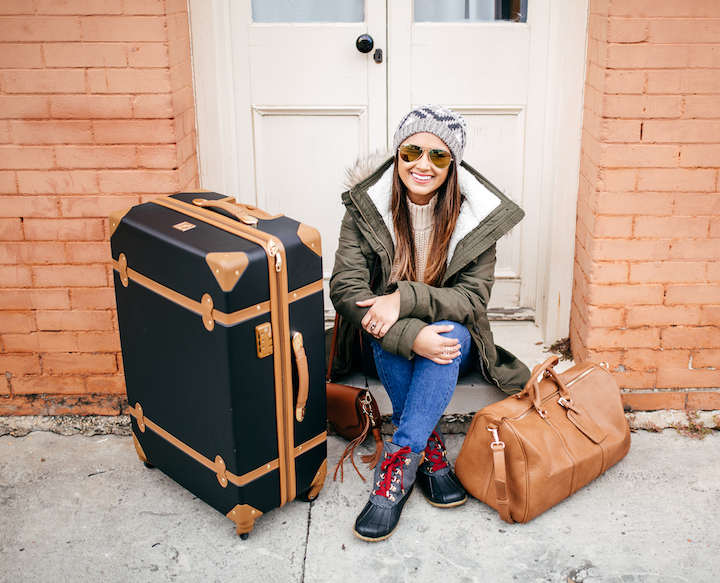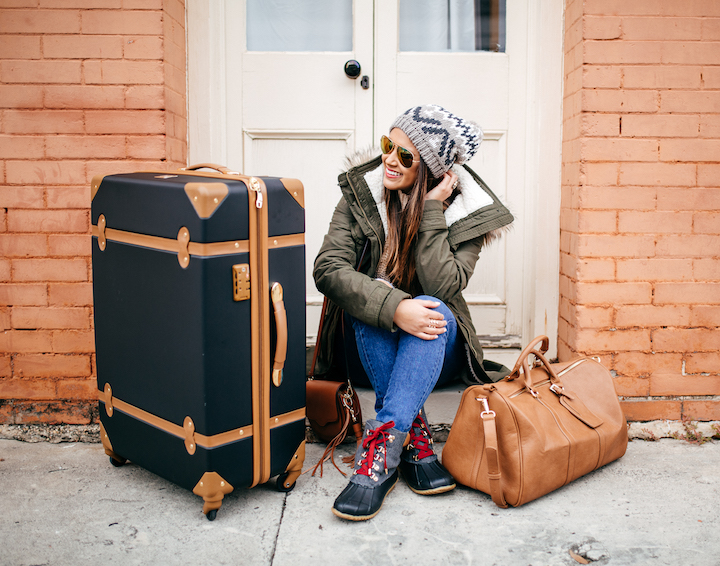 P.S. Most of these photos were taken with my iPhone so please excuse the quality!