Hi everyone, I hope you all had a wonderful Easter! I'm finally back from my two week vacation and as promised, today I'm sharing my Playa de la Paz travel review. If you follow along with me on Instagram, then you know I traveled to La Paz, Mexico with my blogger besties: Carrie Bradshaw Lied, A Pinch of Lovely and My Style Diaries!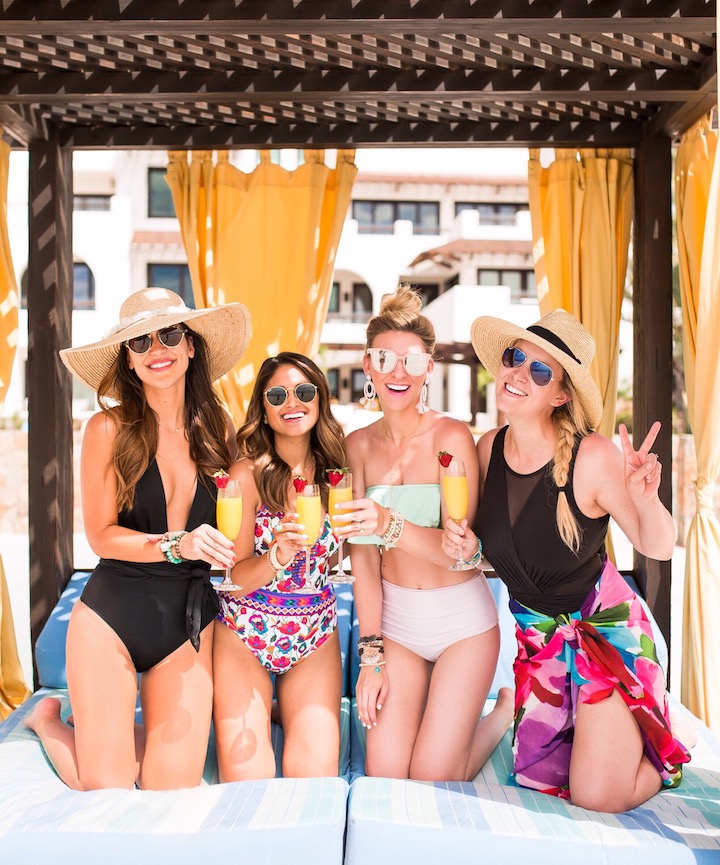 | Shop Our Swimwear |

Just to give you a little back history of our friendship, we've been traveling together for over three years now from New Orleans, Las Vegas and California to New York, Bermuda and Cabo.  However, this particular girls' trip sits pretty high on our list of blogger vacations. During our stay in La Paz, which actually means Peace in Spanish, we experienced some of the most incredible and relaxing opportunities with nature. With that being said, I believe that the name La Paz (aka peace) suits the beautiful piece of land perfectly. Scroll through this post for more photos and stories from our trip.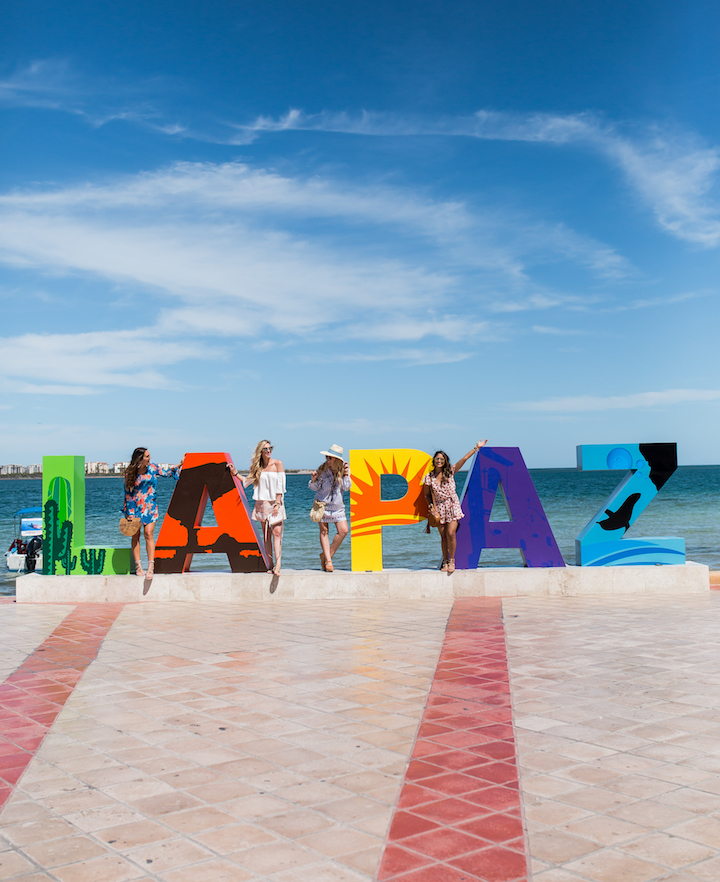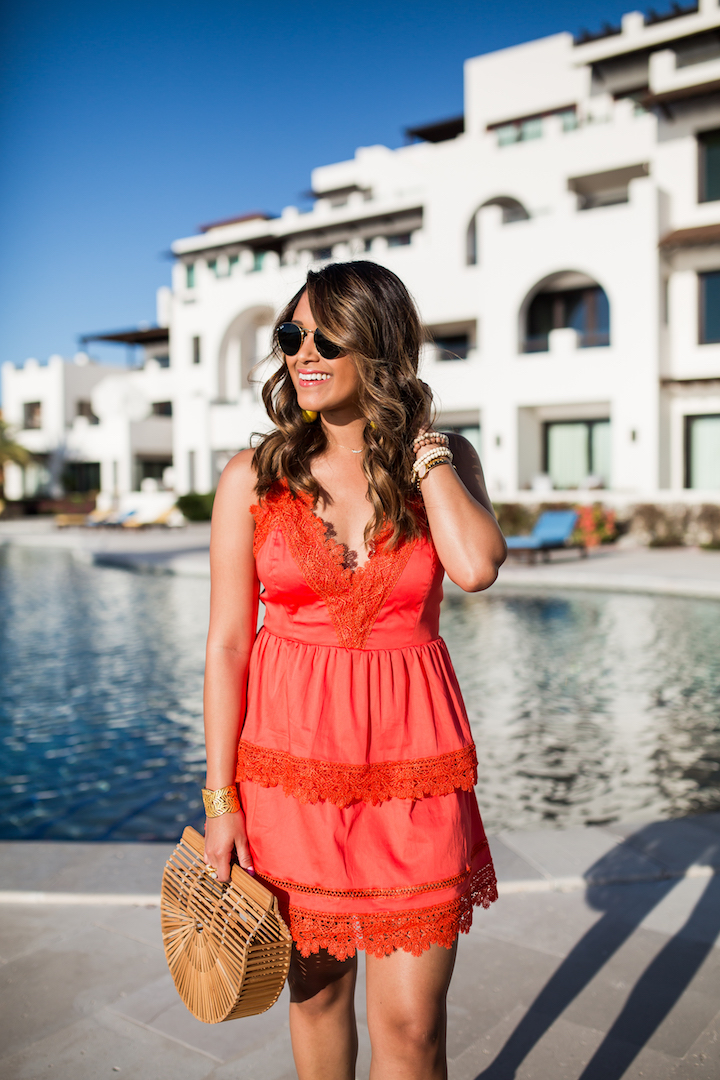 | Shop This Look |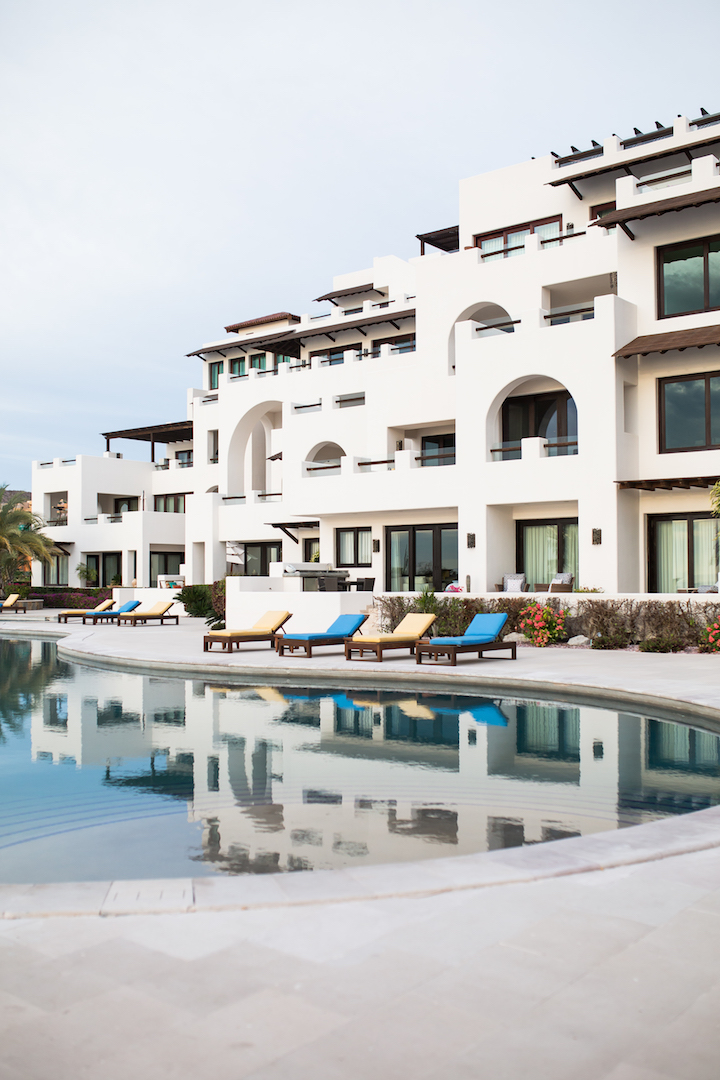 I felt so honored that we were the first group to ever stay in the private three-bedroom residence at Playa de la Paz. To clarify what I mean by "residence" and not resort, is that the all 23 units are actually luxury real estate properties that are both for sale or used as vacation rentals for guests. All of the furnished units have unreal views of the Sea of Cortez including the four-story penthouse complete with stunning marble bathrooms and giant balconies and kitchens designed for your entertaining dreams.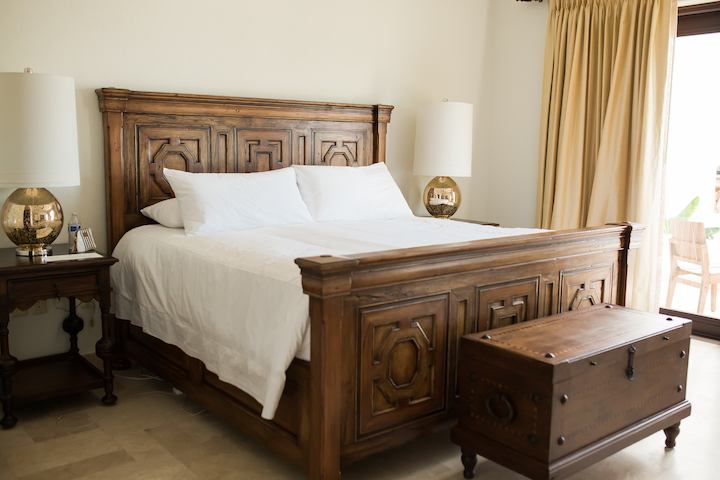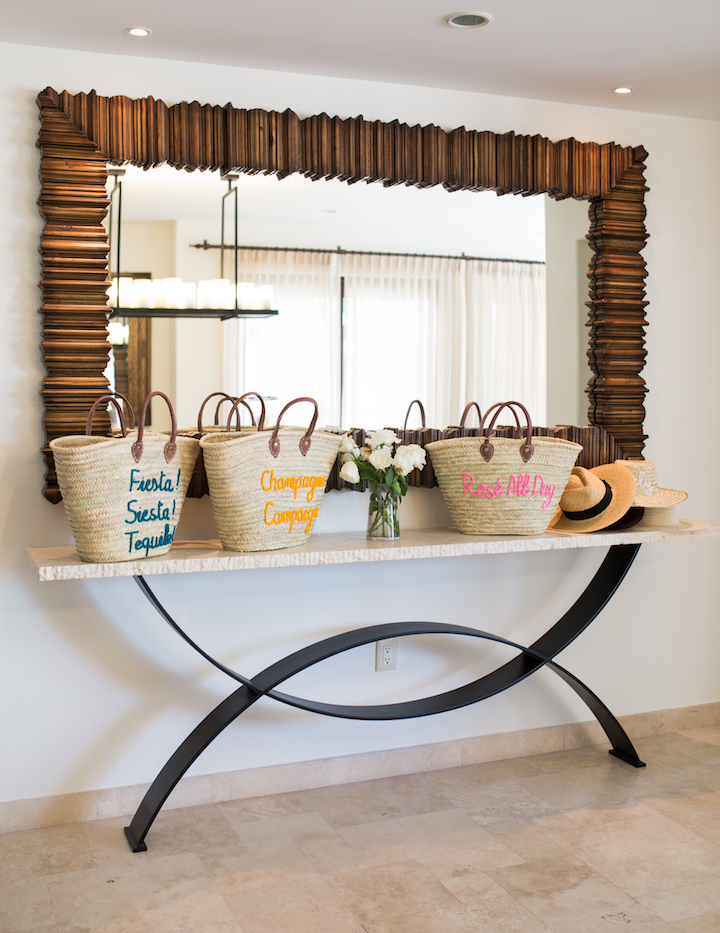 Our custom designed beach totes are available at White Elephant Designs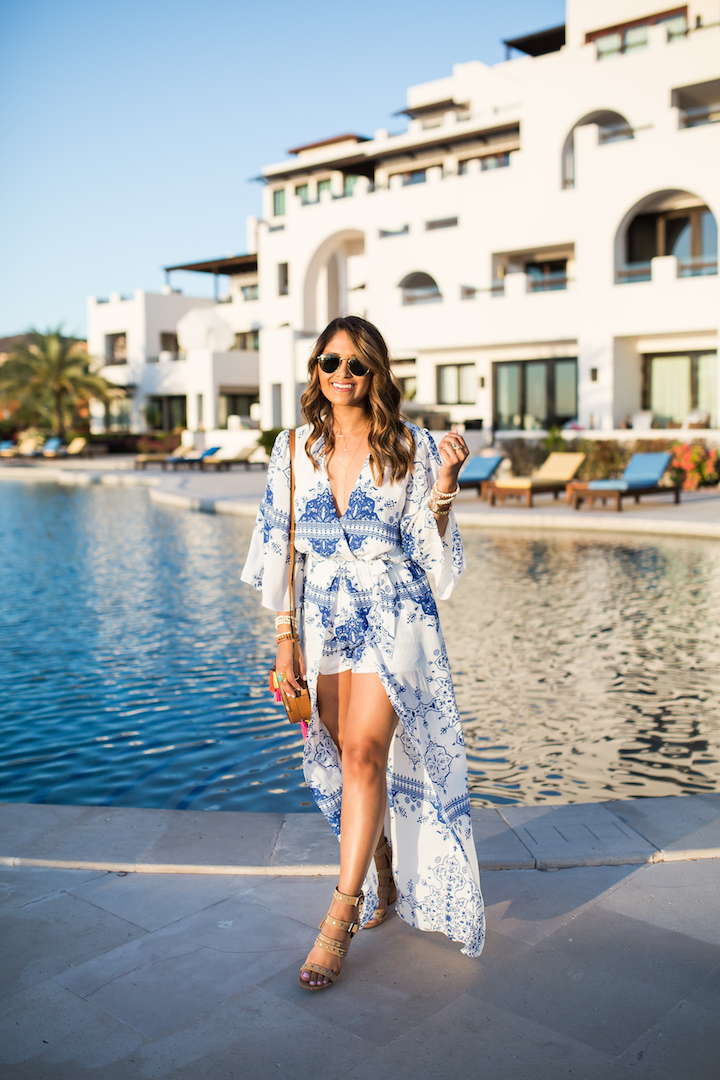 | Shop This Look |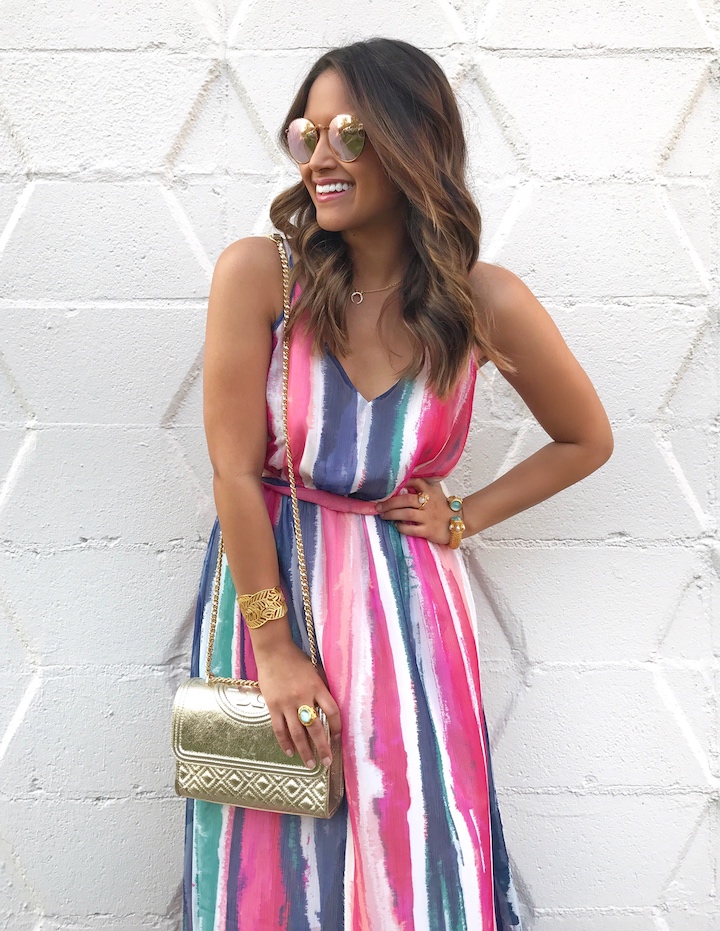 | Shop Colorful Dresses For Summer |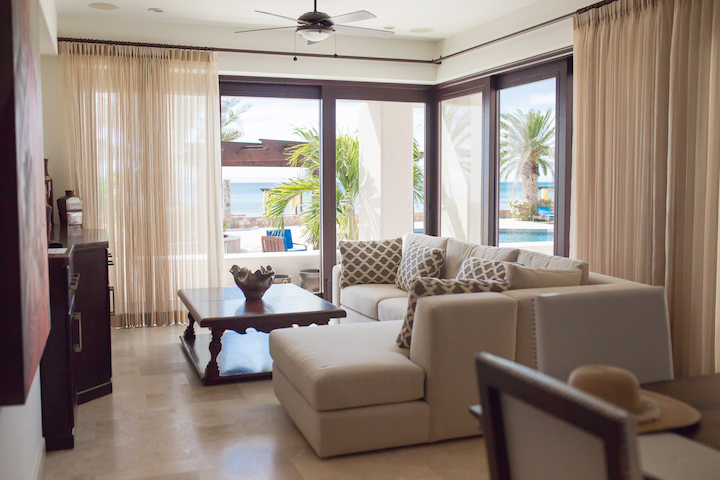 When it came to meals and activities, Carla the concierge for Playa de la Paz organized our entire vacation starting with transportation to and from the airport, and then on to snorkeling, boating, sunset horseback rides, massages by the pool, a group yoga session on the beach and even a private chef for dinner on the water complete with a mariachi band for entertainment. She also stocked the fridge and cabinets with water, wine, champagne, lunch meat and snacks before we arrived. In case you're wondering, Carla provides these services to all renters and resident owners at Playa de La Paz. She even accompanied us to dinners and lunches in the town of La Paz.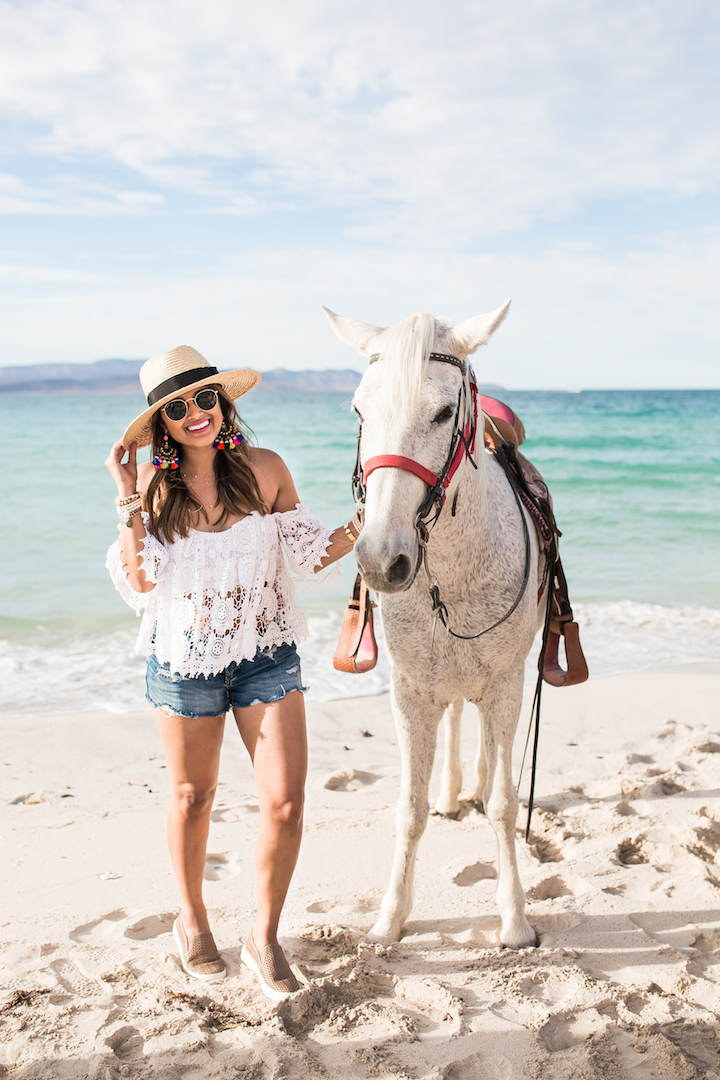 | Shop This Look |

Funny story…I actually used to ride horses when I was little so I was pretty excited about horseback riding on the beach at sunset. However, once I found myself face to face with the horse I was about to ride, I got super nervous! Thankfully, they offered individual guides to each of us who requested one so I felt perfectly safe with the guide walking right next to me.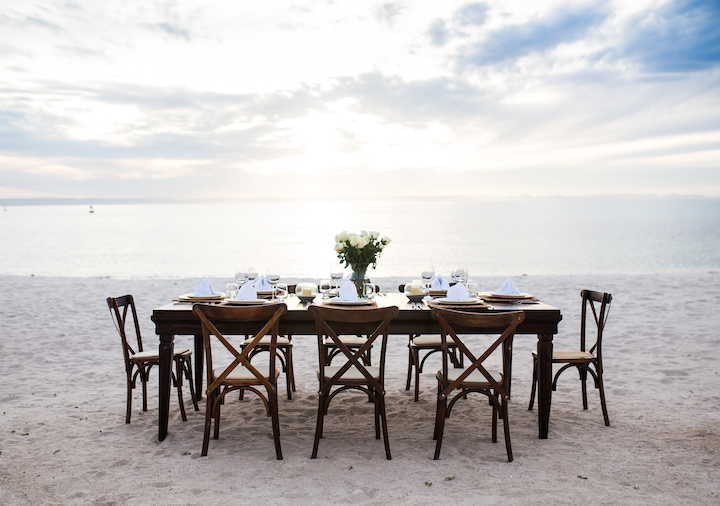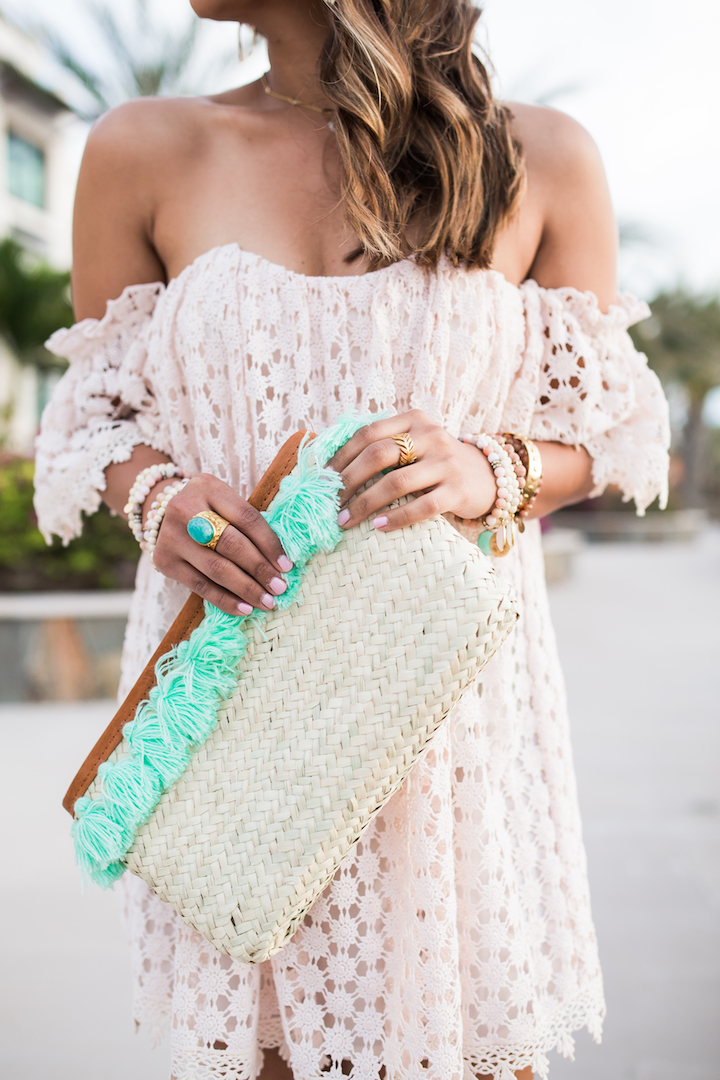 | Shop This Look |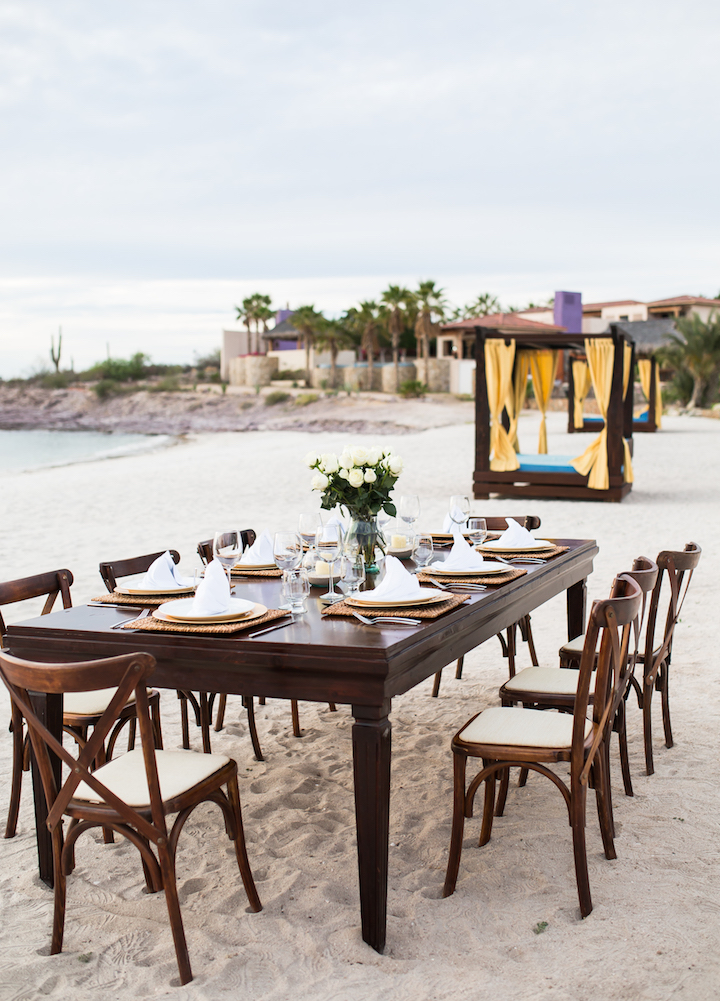 Speaking of the town of La Paz, I'm sure you're wondering exactly where it's located! La Paz is merely two hours away from the Cabo International Airport and runs right along the Sea of Cortez where we went swimming sea lions and whale sharks. Let me rephrase that…where "Kathleen" went swimming with whale sharks! We were way too chicken to get in the ocean with him even though whale sharks are harmless.  However, I must say that our boating experience with The Cortez Club was definitely among my favorite moments of the trip. If you watch my Instagram stories, then you know why! During our boating excursion, we saw countless manta rays jumping out of the water, tons of sea lions, a giant whale shark and last but not least, we saw a school of dolphins. I'm talking over 200 dolphins traveling together through the Sea of Cortez! It was absolutely breathtaking. Like something out of a dream!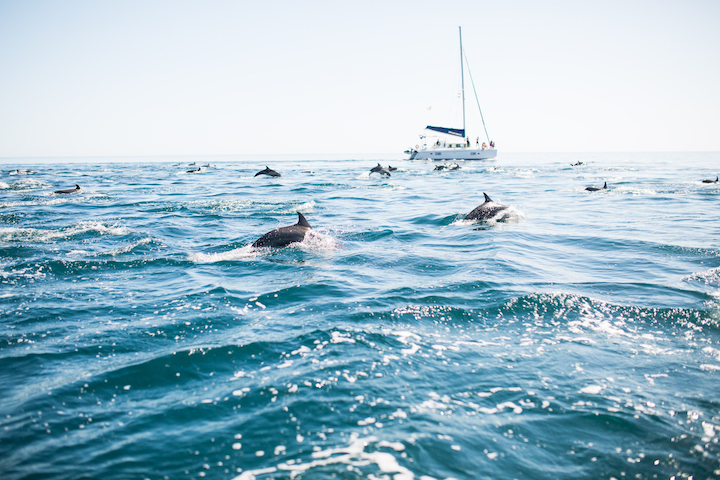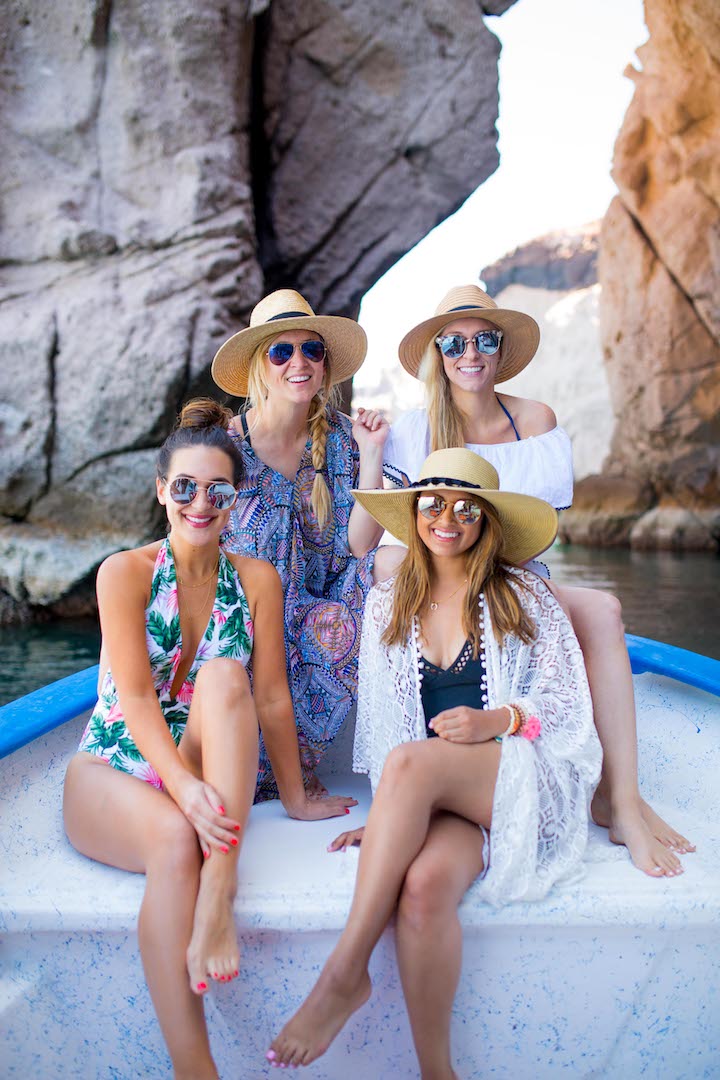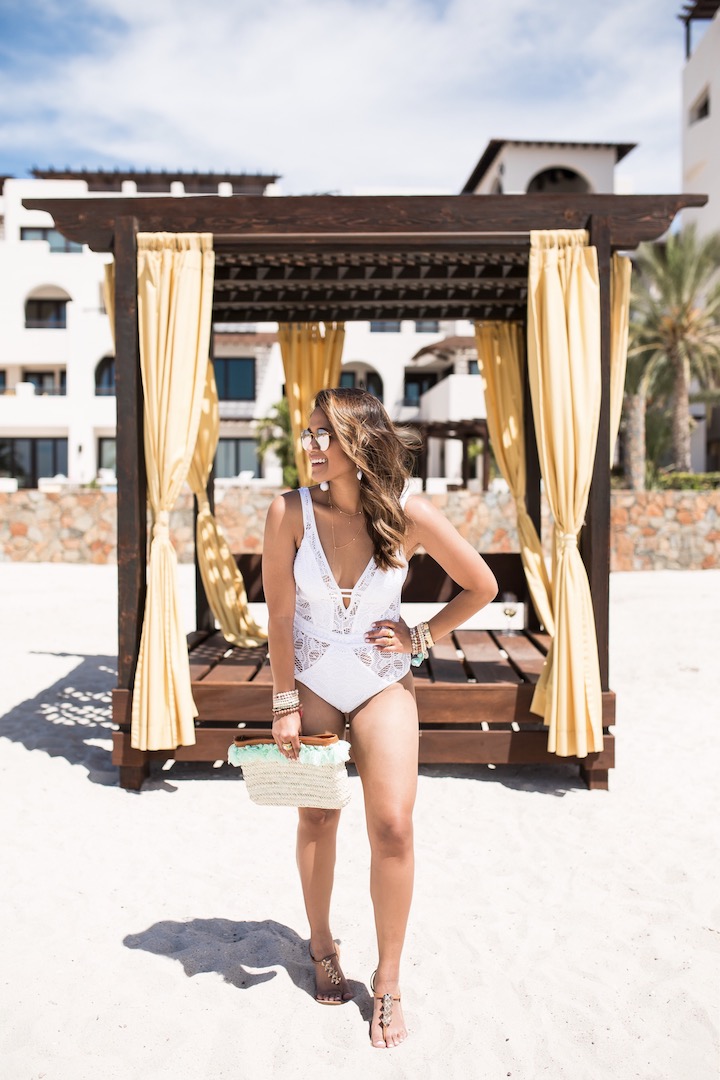 | Shop My Swimwear |

| Shop One Piece Swimsuits |

Food in La Paz:
As I mentioned, Carla the concierge coordinated all of our meals at local restaurants and even had food delivered to our residence. My top two favorite restaurants were Cafe Santa Fe where we ate fresh ahi tuna, yellow tail and the most delicious caprese salad. Oh and I can't forget to mention their Italian bread, shrimp scampi and lobster pasta. I have never seen shrimp this big in my entire life! That place alone could bring me back to La Paz. My second favorite place was The Bagel Shop! They served all kinds of bagel sandwiches as well as breakfast and unique dishes made with local cactus. This place kind of gave me a taste of home with a cool desert spin on it.
Now for the authentic Mexican food, during our boating excursion with The Cortez Club we of course worked up an appetite so we docked the boat on a nearby beach where with a restaurant in the sand. The place was called Restaurant Playa Pichilingue where served authentic Mexican food so naturally we ordered margs, guacamole, salsa and some of their signature dishes with shrimp, crabs and ceviche. Great open atmosphere, delicious food and incredible views!
Last but not least, we dined in at Nim on our last night in La Paz. We sat in the most charming courtyard and ordered specialty margaritas and some traditional mexican dishes that were so appetizing, my mouth is still watering thinking about them.
I hope you enjoyed my Playa de la Paz travel review. Please feel free to email me at Jenn.HauteOffTheRack@gmail.com with any additional questions that I didn't cover in the blog post.
Photos by Michelle Preau
Thank you so much to Playa de la Paz for hosting us!