If you don't already own like five plaid boyfriend shirts by now, then please do yourself a favor and go out buy at least two of them! Trust me, you won't regret it. Not only is it a fall must-have, but it is a life must-have!  Plaid boyfriend shirts are just so comfy and easy. They help give you that effortlessly stylish look that everyone covets!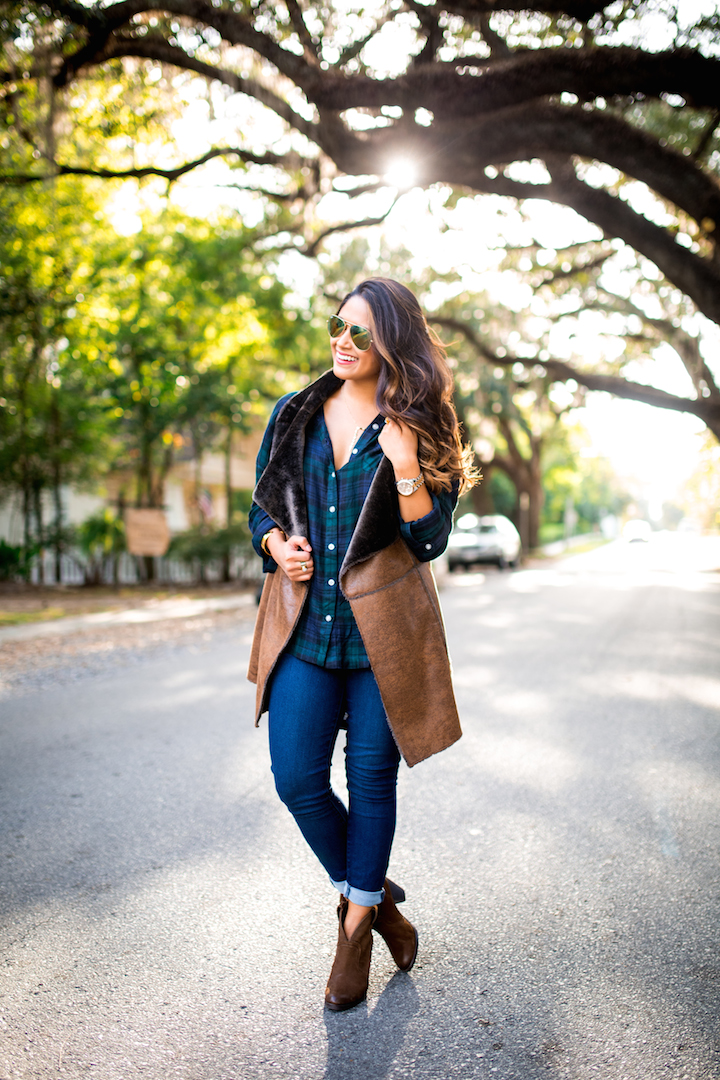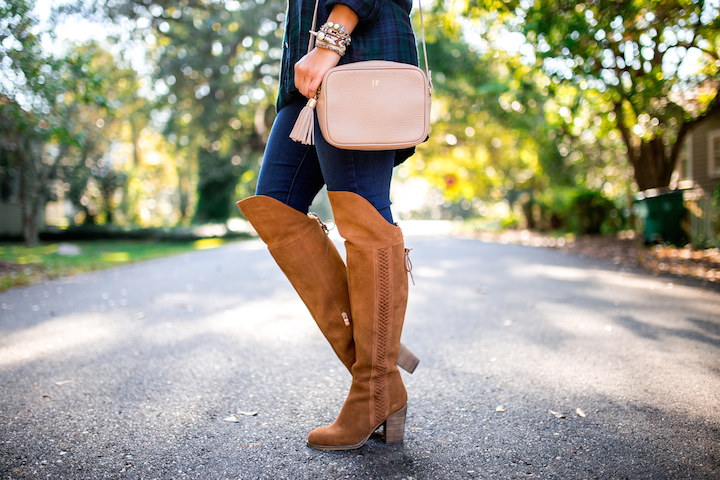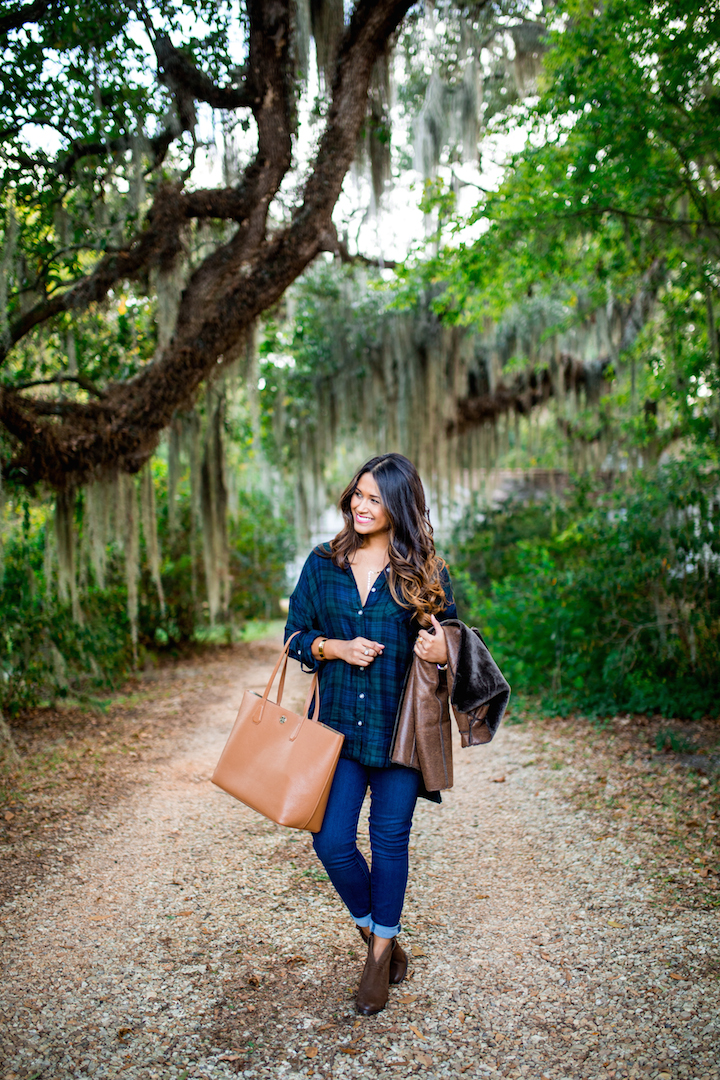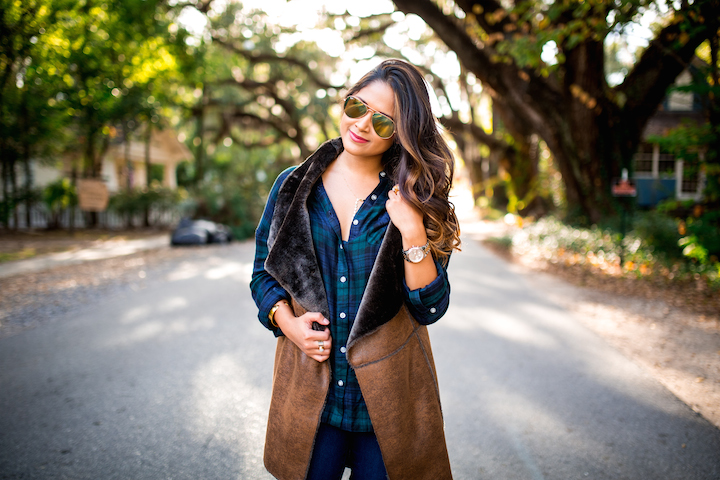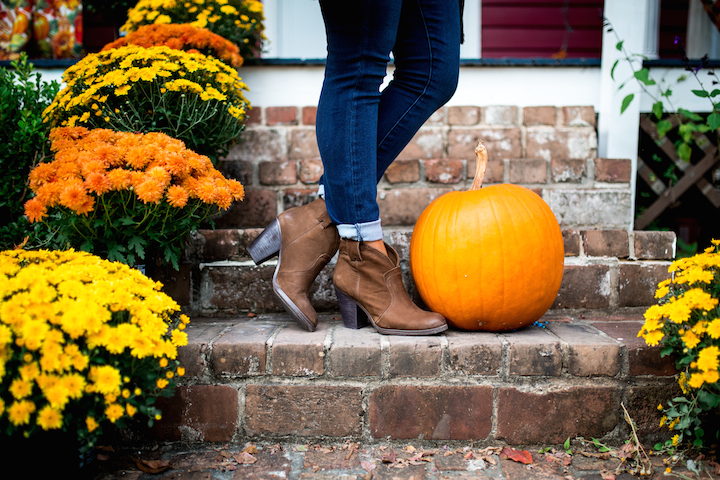 Photos by: Lainey Reed Photography
| Shop This Look |

Outfit: Plaid Shirt & Shearling Vest c/o ShopBellaC | Paige Jeans | Vince Camuto Hillsy Booties | Tory Burch Perry Tote | Over The Knee Boots | Madison Cross Body c/o GiGi New York
Jewelry: Michael Kors Watch
Good Morning readers, if you live down here in the south like me I'm sure you're wondering when you're actually going to be able to wear all of these cute fall outfits that I've been posting lately. To answer that question, I have no idea, but I do know that once it actually does cool down it's best to be prepared. You're better safe than sorry because later when you go back to look for these pieces they'll be long gone sold out! I recommend taking a look at what ShopBellaC online because they carry all of the latest trends and basics at affordable prices like the plaid boyfriend shirt & shearling vest from today's post!
Thank you to ShopBellaC for bringing you this post. All opinions are my own.