Good morning everyone, today at 12:30 EST marks the first day that Nordy Club Ambassadors and Icons can shop the Anniversary Sale online so I'm sharing my wish lists with you. Tomorrow (July 12) the sale will be open to all card holders and I'll be posting a try-on session over on my Instagram stories (@hauteofftherack) along with a blog post on all my purchases!
Be sure to check out How to Shop The N-Sale here! You can also always head over to my "Shop Nordstrom Sale" tab in my menu above under "shop" for all my top picks throughout the sale!
July 12th: Early access begins for Nordstrom cardholders
July 18th: LAST day of early access
July 19th: Public access begins
Sale ends August 4th!

| 2. Swift Run Sneaker | 3. Sunray Sports Bra | 4. Edge Lux 3 Running Shoe | 5. Cover Tank | 6. Sunray High Waist Ankle Leggings | 7. Double Take Crop Sweatshirt | 8. Airlift High Waist Leggings | 9. High Waist Pocket Crop Leggings | 10. Fishnet Mesh Crop Tank | 11. Active Bike Shorts | 12. Studio Crop Lite Leggings | 13. Foxy Faux Fur Jacket | 14. Satin Nightshirt Pajamas | 15. Knit Jogger Pants | 16. CozyChic™ Throw | 17. Cozy Joggers | 18. Side Slit Sweater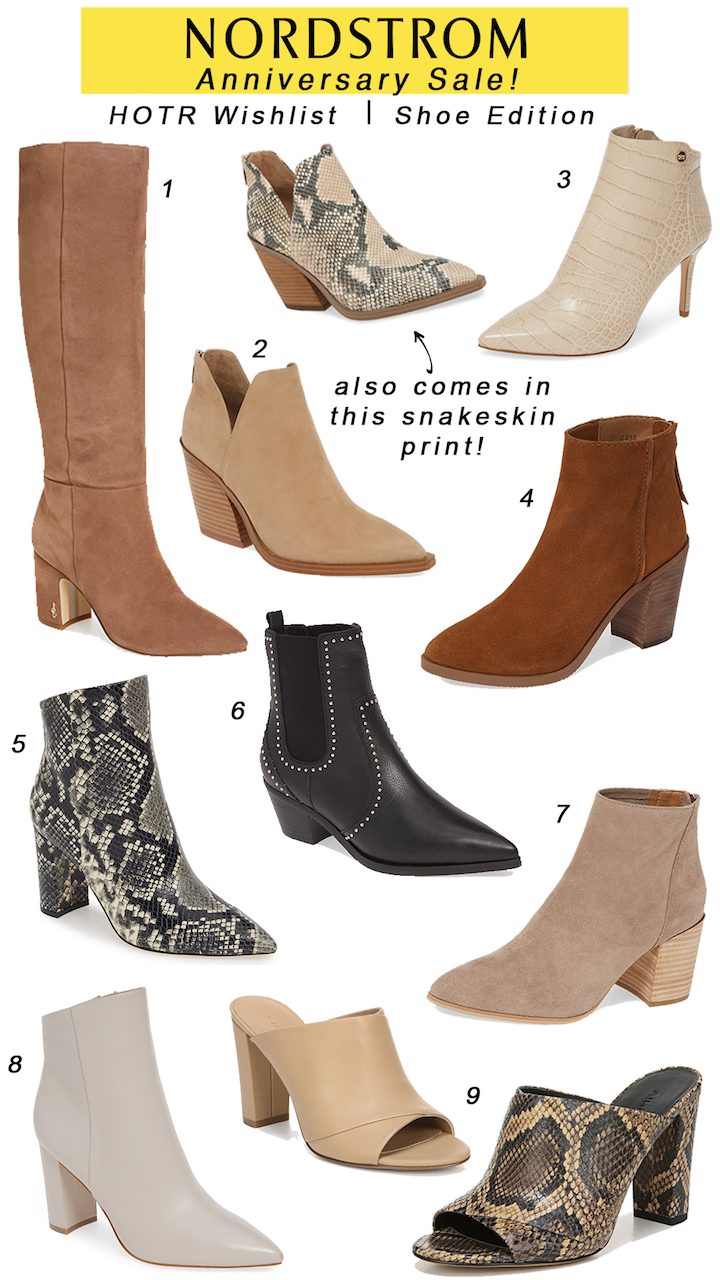 1) Hiltin Knee High Boot | 2. Gigietta Bootie | 3. Sid Pointy Toe Bootie | 4. Heath Bootie | 5. Unique Bootie | 6. Willa Studded Chelsea Boot | 7. Jillian Bootie | 8. Unique Bootie (White) | 9. Heath Cross Strap Sandal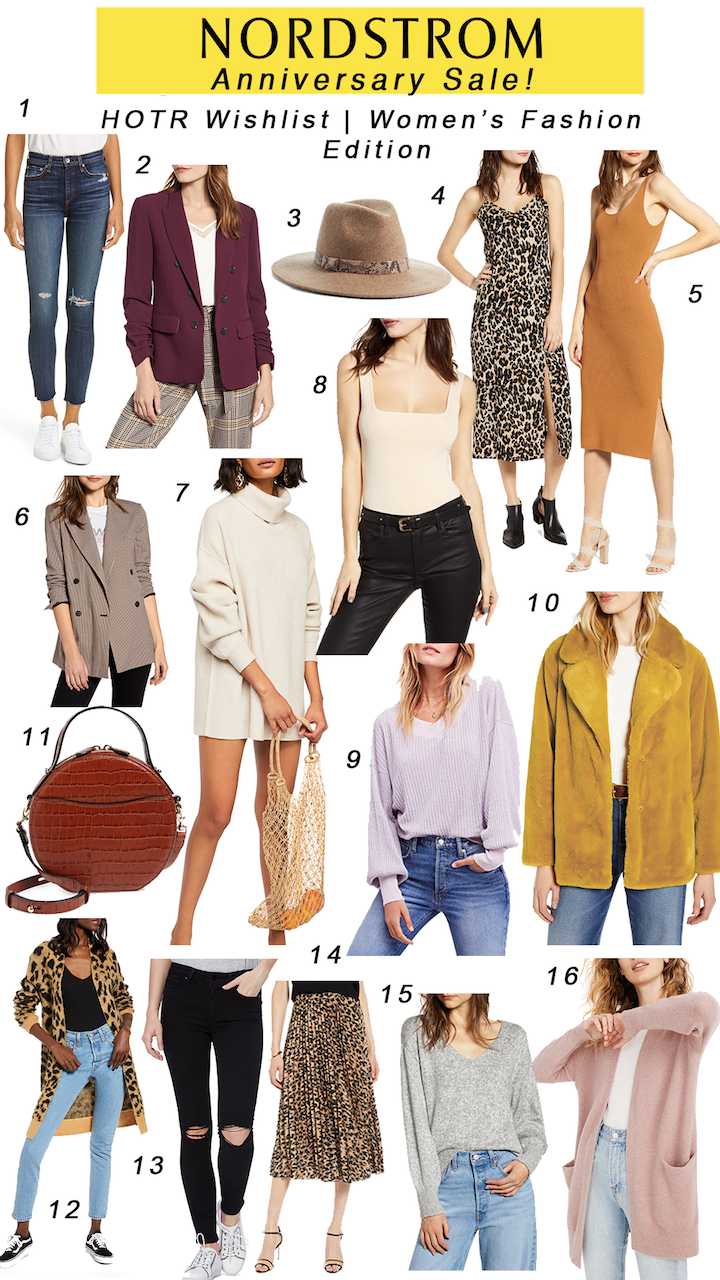 1. Nina High Waist Ankle Skinny Jeans | 2. Ruched Sleeve Stretch Crepe Blazer | 3. Snakeskin Trim Wool Panama Hat | 4. Midi Slipdress | 5. Wide Strap Sleeveless Midi Sweater Dress | 6. Double Breasted Plaid Blazer | 7. Softly Structured Knit Tunic | 8. Square Neck Sleeveless Sweater | 9. South Side Thermal Top | 10. Faux Fur Coat | 11. Circle Crossbody Bag | 12. Long Leopard Jacquard Cardigan | 13. High Waist Ankle Skinny Jeans | 14. Pleated Midi Skirt | 15. Everyday V-Neck Sweater | 16. Ryder Cardigan

1. Grey Single Pass Curling Iron | 2. Mini Eyeshadow Palette | 3. Gift of Magic Miracle Skin Set | 4. Grace Shower Gel Body Emulsion Trio | 5. Enzyme Cleansing Gel Duo | 6. Grace Body Emulsion & Shower Gel Set | 7. MAC Eye & Face Kit | 8. Purity Trio Set | 9. Oribe Full Size Magic Styling Set | 10. Hot Tropic Lip Gloss Set | 11. The Pillow Talk Full Size Lip Kit | 12. Brow Duo | 13. Silk Queen Pillowcases | 14. Oribe Gold Lust Set | 15. MAC Lip Kit | 16. Pink Lip Trio