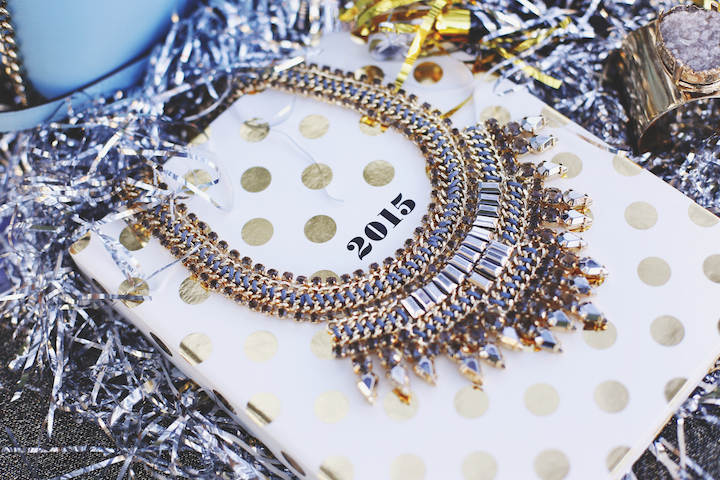 Statement Necklace (similar necklace) | Kate Spade 2015 Planner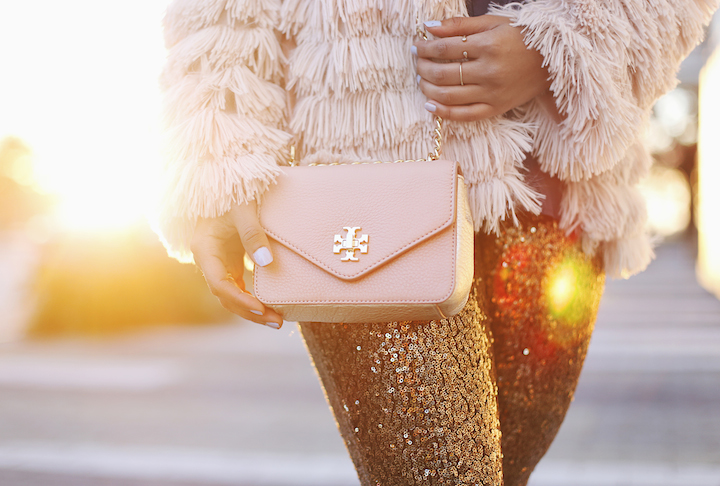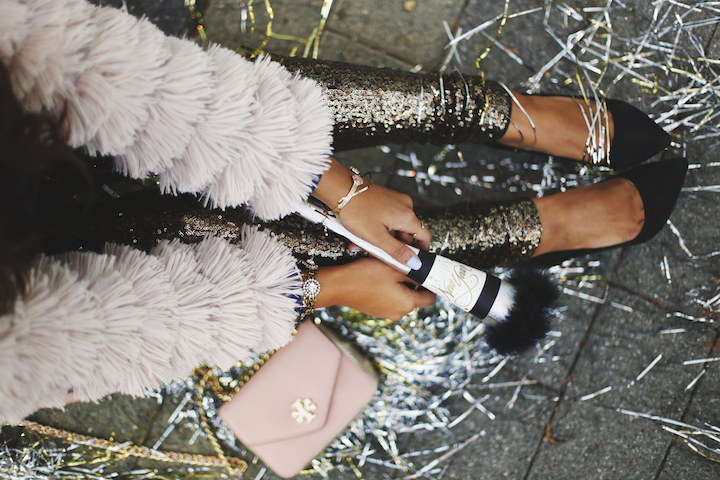 Outfit: Sequin Leggings & Faux Fur Shag Jacket c/o Candy Apple Boutique (504) 304-8840 | Black Pumps | Tory Burch Mini Kira
Jewelry: Loren Hope Bracelet | Arden Bracelet c/o Kendra Scott | Rings c/o Gorjana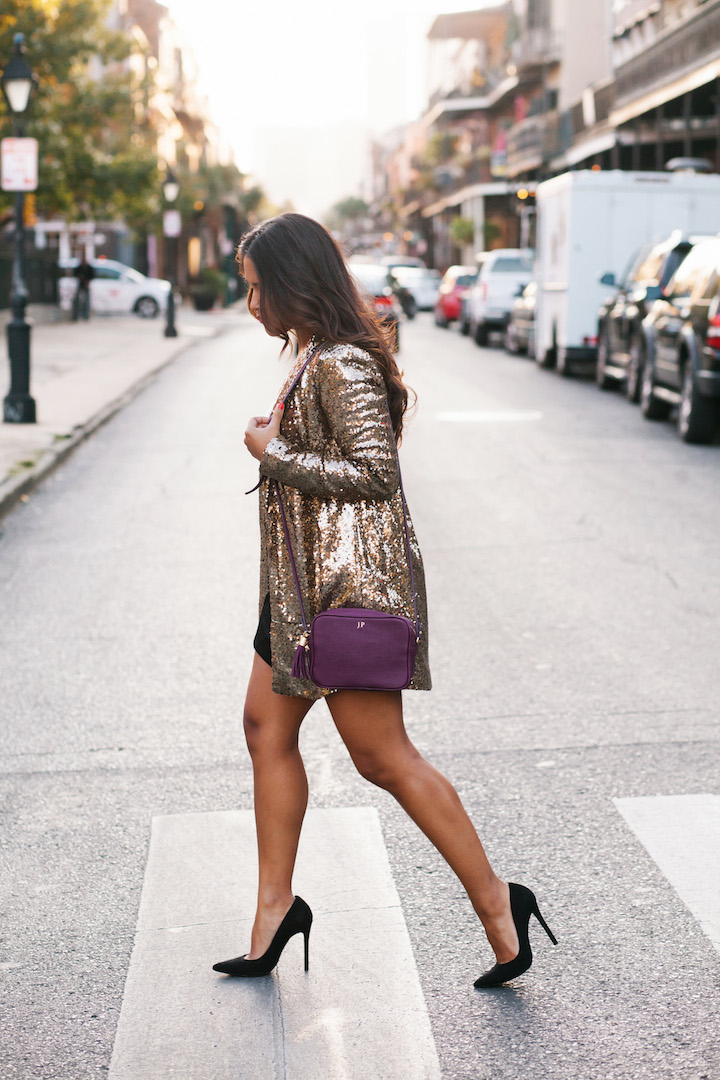 Outfit: Black Pumps |Black Pleated Shorts, Sequin Blazer & Similar White Cropped Top c/o Nasty Gal | Jenn Bucket Bag (designed by Haute Off The Rack via Gigi New York)
Jewelry: Naomi Ring c/o Kendra Scott
See more photos of this look here–> Uptown Funk | Photos by: Caitlin B Photography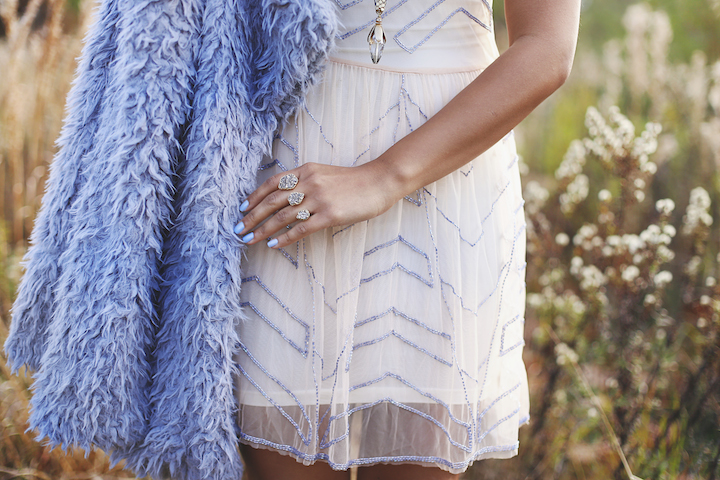 Outfit: Free People Embellished Slip | Faux Fur Coat | Kendra Scott Naomi Ring
See more photos of this look here–> Whimsical Winter Style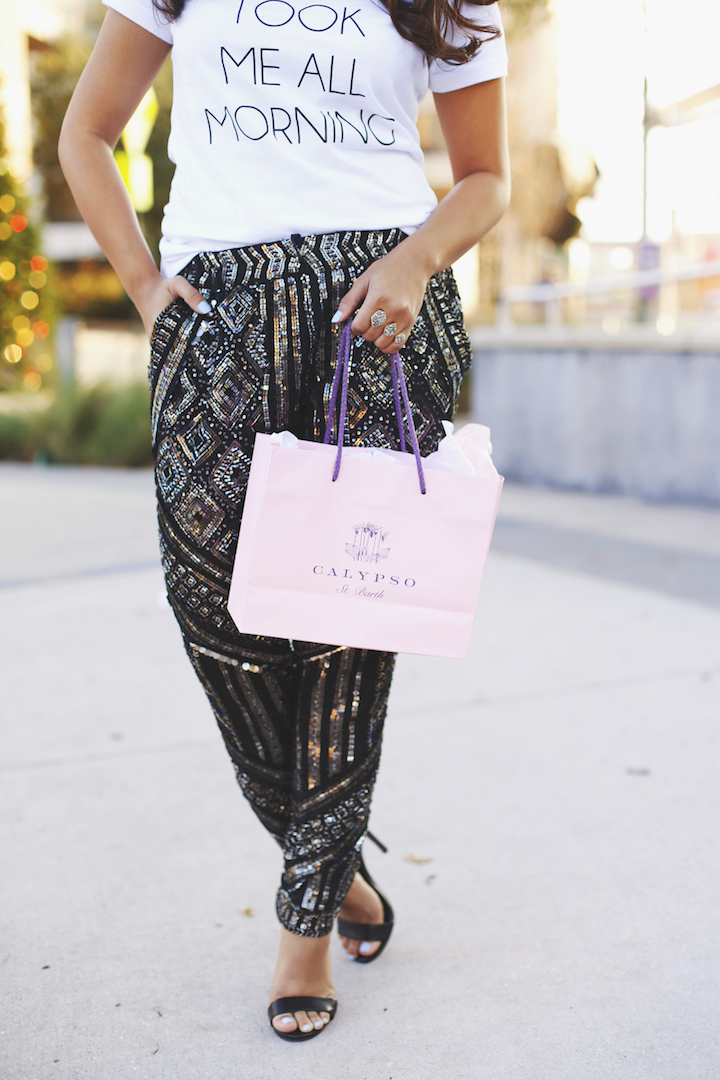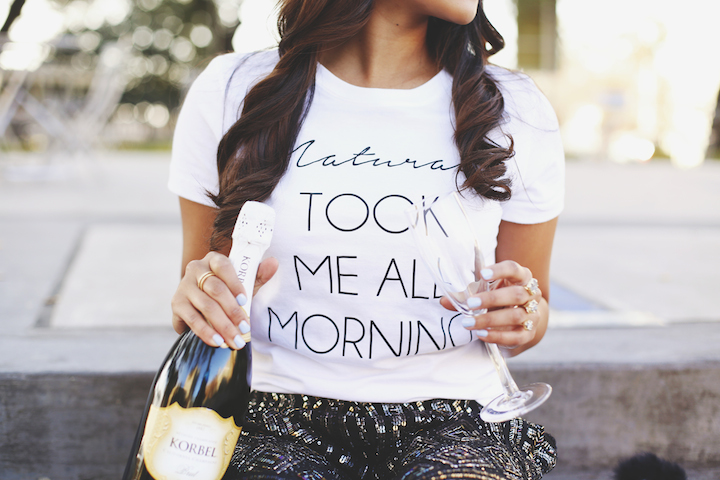 Outfit: Embellished Pants c/o Calypso St. Barth | Sequin Pants | Black Ankle Strap Heels | Natural Took Me All Morning Tee c/o Ashley Sievert Beauty
Jewelry: Naomi Ring c/o Kendra Scott
View more photos of this look here–> Sequin Embellished Pants for New Year's Eve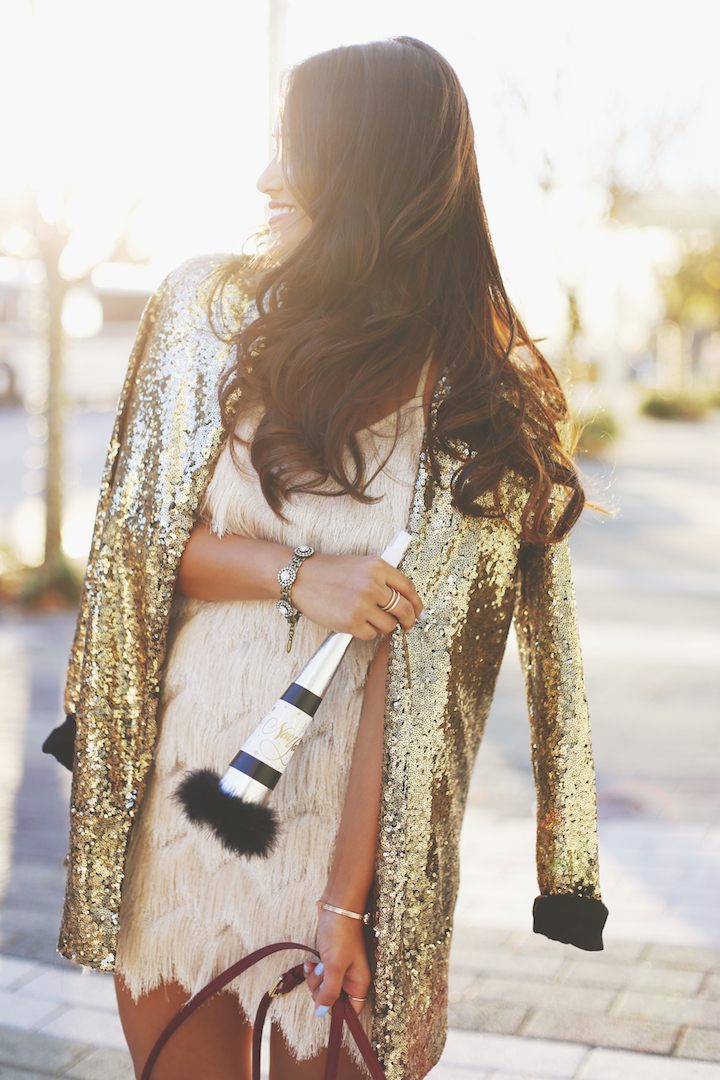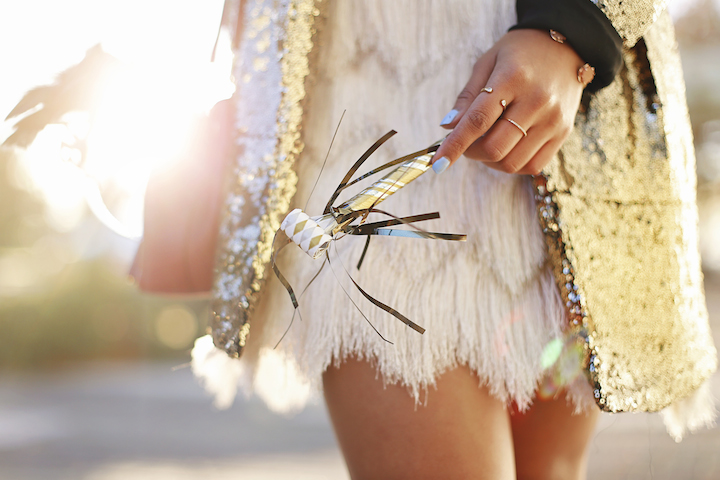 Outfit: Joa Fringe Dress <–SALE Alert! This dress is 40% OFF! | Sequin Blazer c/o Nasty Gal | Black Ankle Strap Heels
Jewelry: Loren Hope Bracelet | Rings c/o Gorjana | Arden Bracelet c/o Kendra Scott
View more photos of this look here–> Fringe & Sequins for New Year's Eve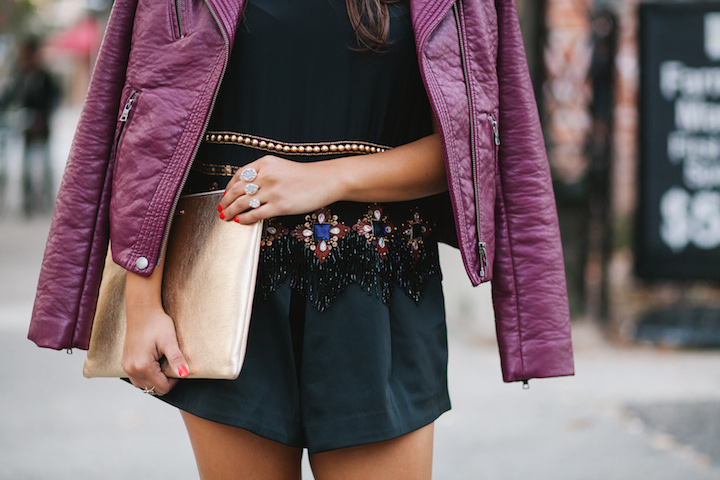 Outfit: Leather Jacket c/o Ann Taylor | Embellished Crop Top c/o Nicole Miller | Black Pleated Shorts c/o Nasty Gal | Metallic Gold Clutch c/o Gigi New York | Naomi Ring c/o Kendra Scott
See more photos of this look here–> Wine on New Years? Why Not!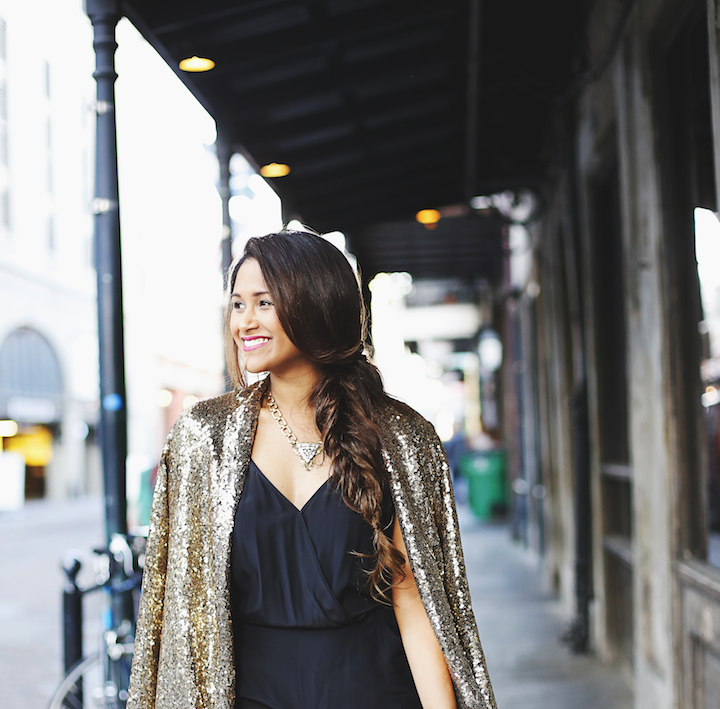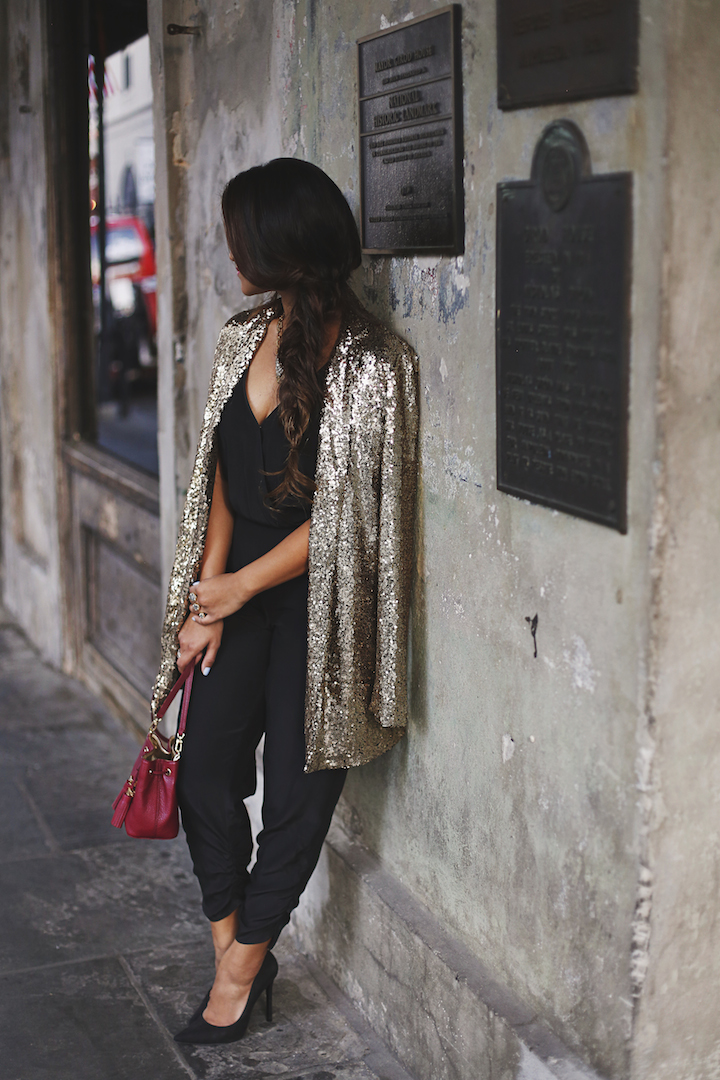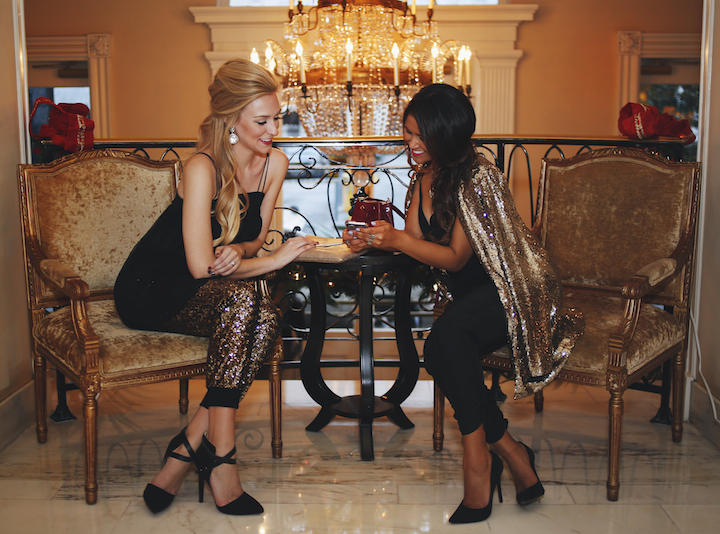 Photos by: Kaela Rodehorst Photography
View more photos of this look here–> Sequins for the Tall & the Petite
Outfit: Black Pumps | Sequin Blazer | Tory Burch Mini Bucket Bag c/o Emma's Shoes | Similar Black Jumpsuit (similar jumpsuit) (black jumpsuit) (Paprika Jumpsuit) (Lovers + Friends Jumpsuit) (Hunter Bell Jumpsuit)
Hi again! I was going to wait until after Christmas to share of all my New Year's Eve outfit ideas with you, but then I realized I needed to give you enough time to get the pieces since we're only two weeks away from New Years. After Christmas I will repost of all of these outfits again with more photos and details to show you how style everything! I promise to have you looking fab this New Year's Eve to help you end the year with a bang! Happy Holidays!
| Shop Handbags |

| Shop Shoes |

| Shop Jewelry |

| Shop Dresses, Jumpsuits & Bottoms |

| Shop Outerwear |