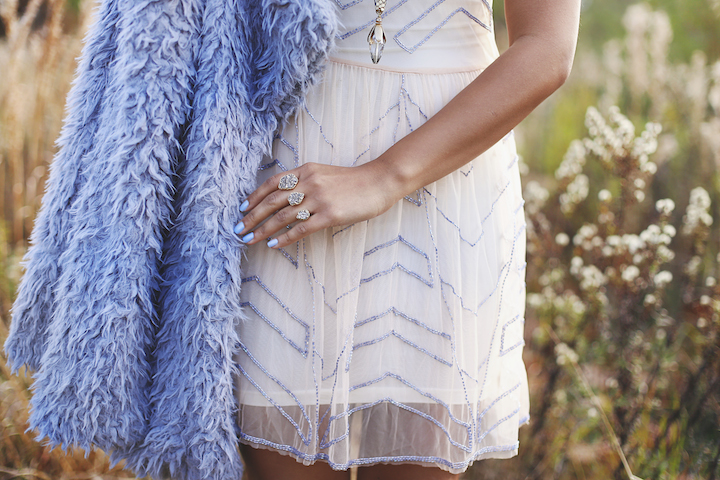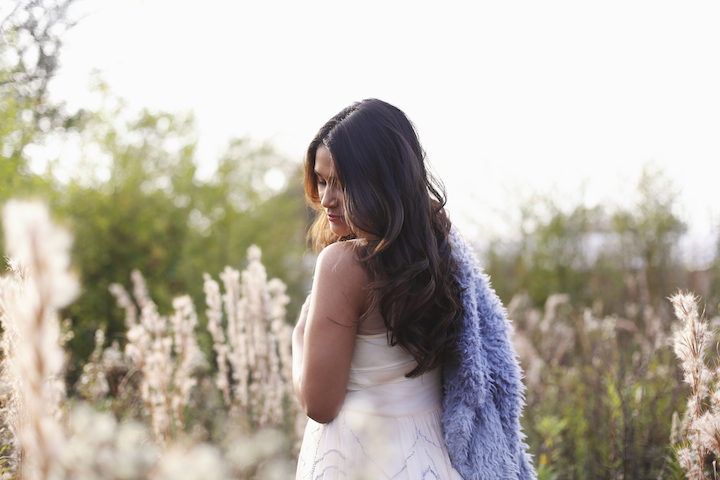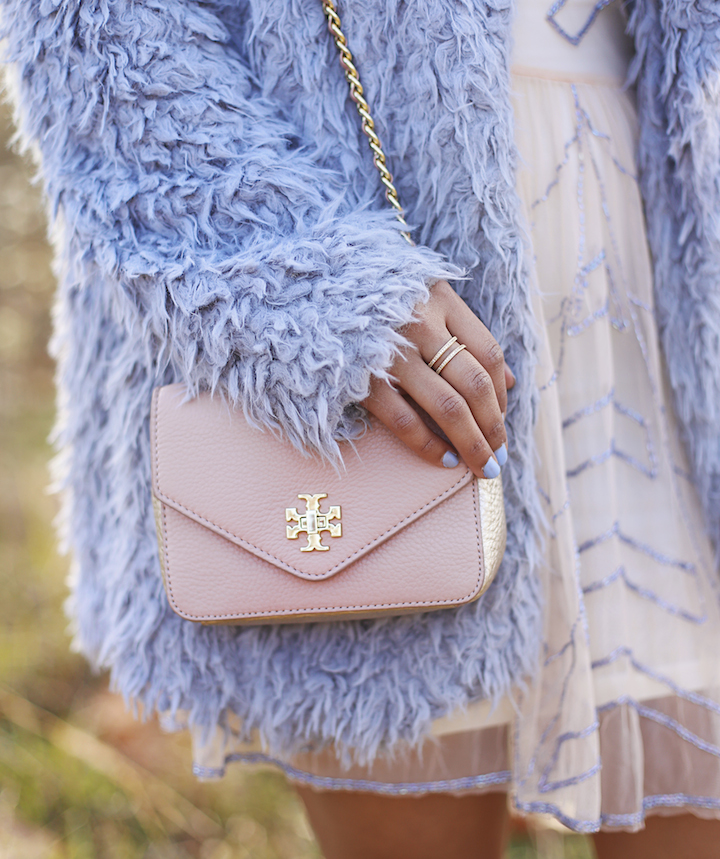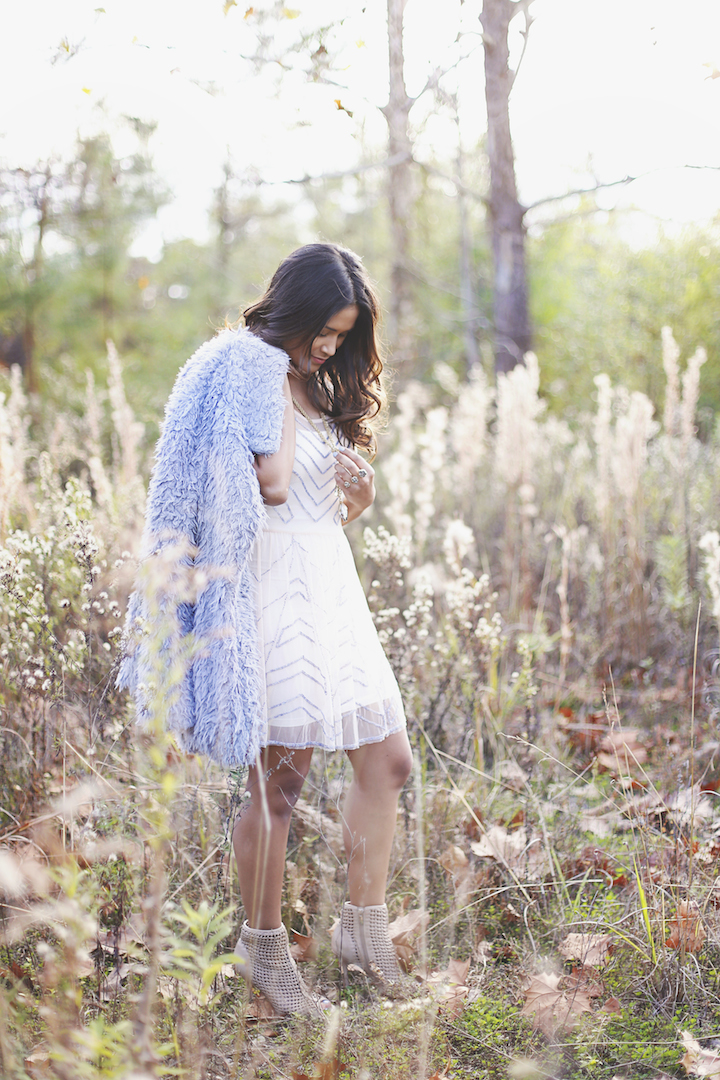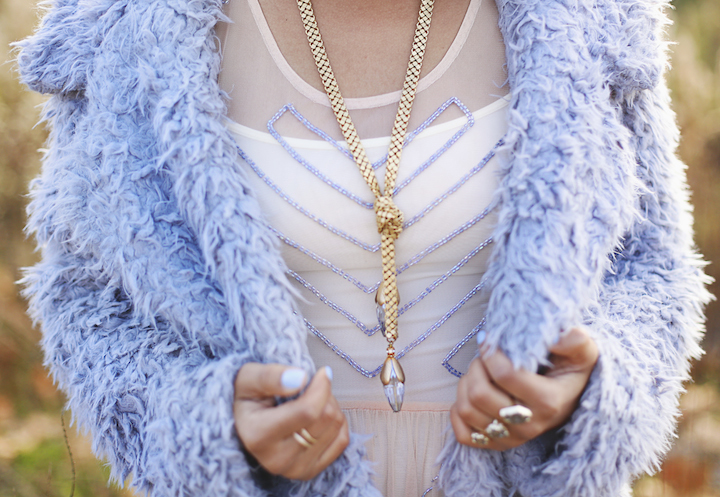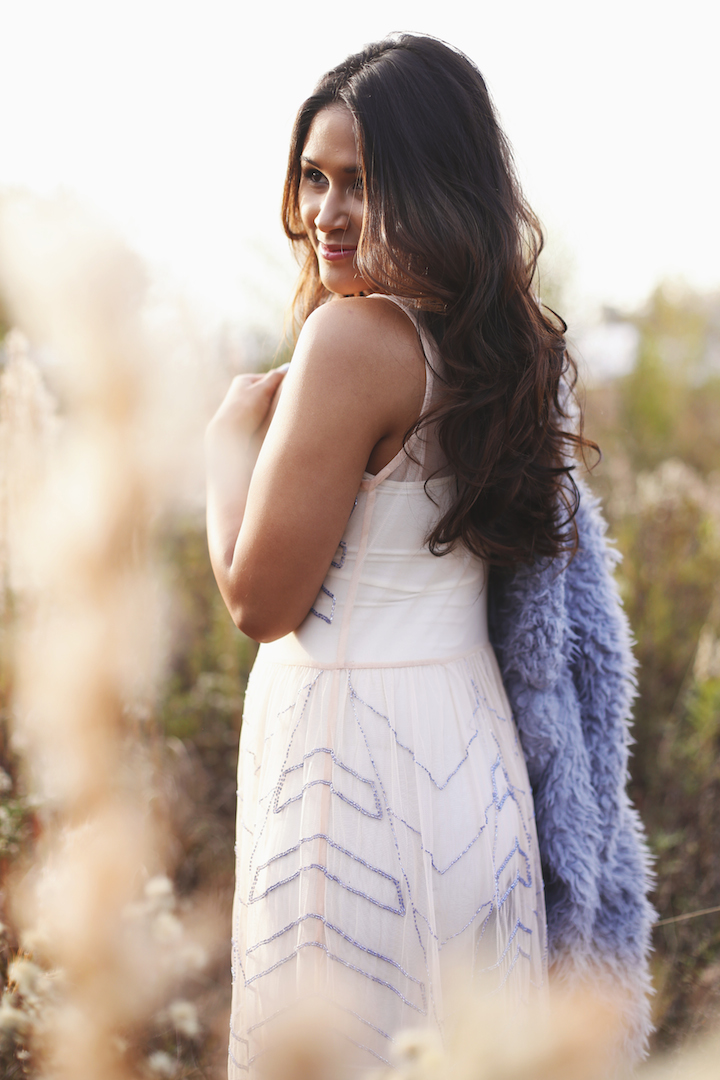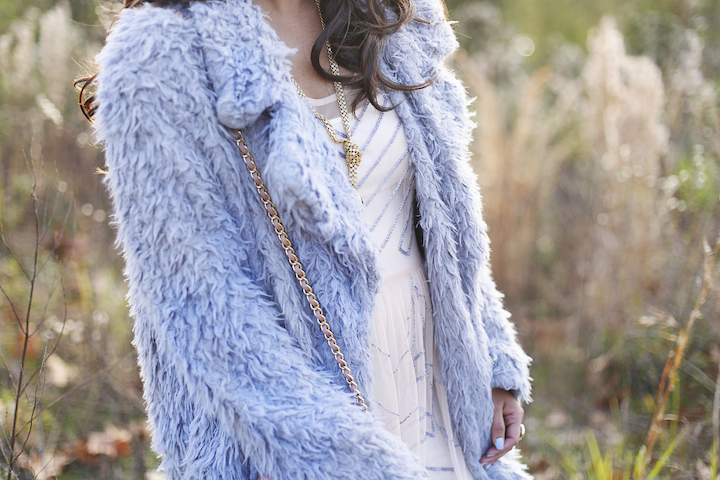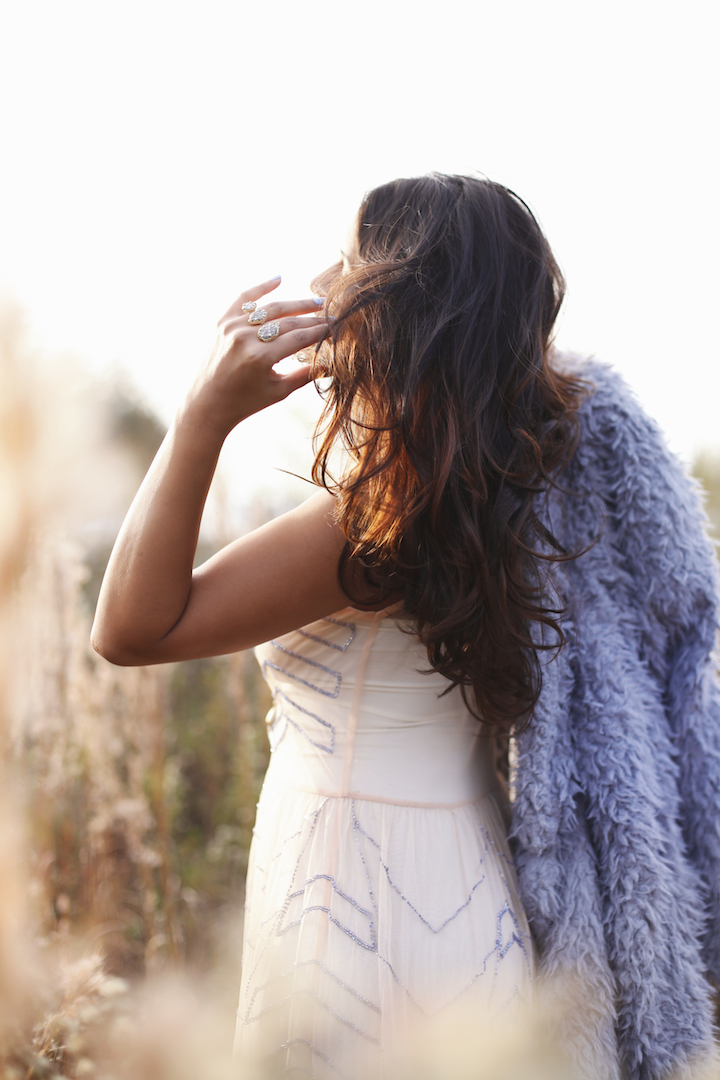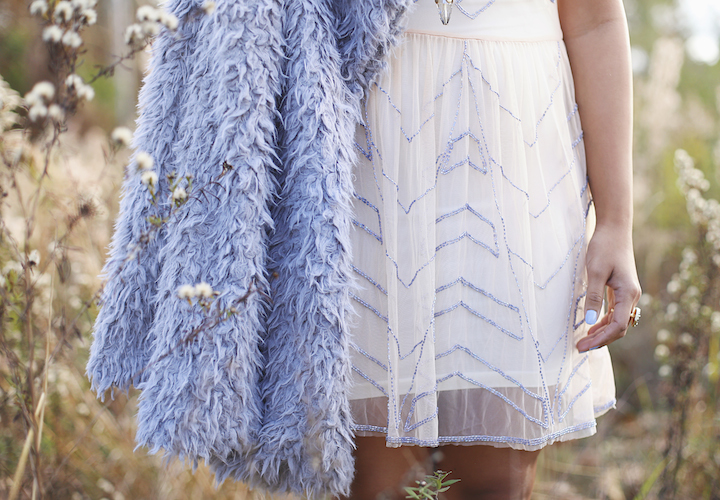 Photos by: Kaela Rodehorst Photography
| Shop This Post |
Outfit: Free People Embellished Slip | Haus 131 Open Faux Fur Coat | Tory Burch Mini Kira Bag | Two-Face Tech Control Mini Slip  (or) Seamless Slip
Jewelry: Naomi Ring c/o Kendra Scott | Dotted Tusk Crystal Knot Necklace | Melanie Auld Ring
Good Morning readers, I'm back in my magical field today sharing my second Free People look with Nordstrom. Isn't it crazy how different the field looks now that all of the leaves have fallen? Do you remember my first Free People post earlier this week featuring the hooded faux leather jacket? You can view it here in case you missed it–> Field of Dreams with Free People 
As I mentioned in my previous post, Nordstrom carries a huge collection of beautiful Free People dresses, skirts, sweaters, shoes, accessories and more. I chose to feature the embellished slip for my second look because I loved the intricate beading throughout the dress and soft whimsical color. You all know I'm a sucker for pastels! In case you're wondering what to wear beneath this sheer embellished dress, Nordstrom offers a variety of seamless slips in different colors and styles like this one here–>seamless slip 
I think this slip could potentially be the perfect New Years Eve dress or you can wear it causally with a pair of leg warmers, boots and the hooded moto jacket that I featured earlier in the week. However, I am loving the way it pairs with faux fur and a fancy mini bag. What do you think? How would you style it?
P.S. As you can see below, hiking through a tall grass field in a short sheer dress and heels is not as glamorous as it looks.  I literally had to high step to get to every spot and I kept getting stuck to all off the loose branches and those little sticky things! I don't know what they're called!
Thank you to Nordstrom for sponsoring this post. All opinions are my own.