Hey everyone, I hope you had a nice weekend. If you follow me on Instagram, then I'm sure you saw me frolicking all over New Orleans with Blake in a 1920s costume. I mentioned there was a fun a collaboration in the works and I was referring to our New Years holiday card/Blake's 30th birthday party invitation that I created with Walmart. My husband is a new year's day baby and he turns 30 this January so I am throwing him a Great Gatsby themed birthday party to help him say farewell to his 20s and hello to 30! So naturally we're partying 1920s style!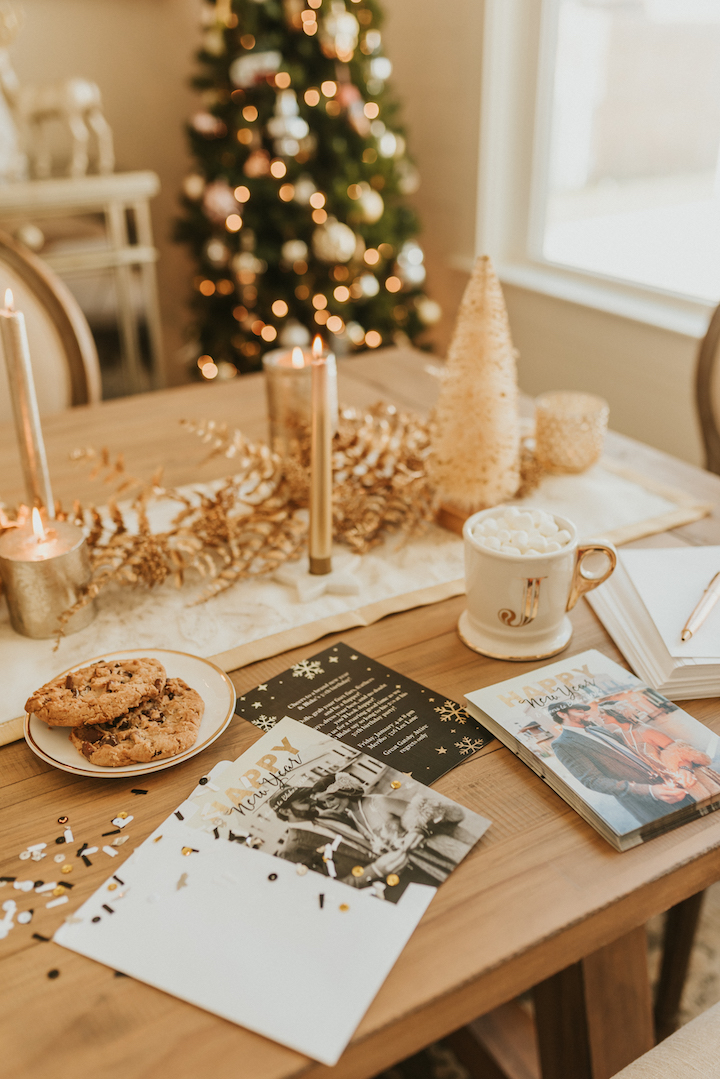 | Shop My Top Holiday Cards from Walmart |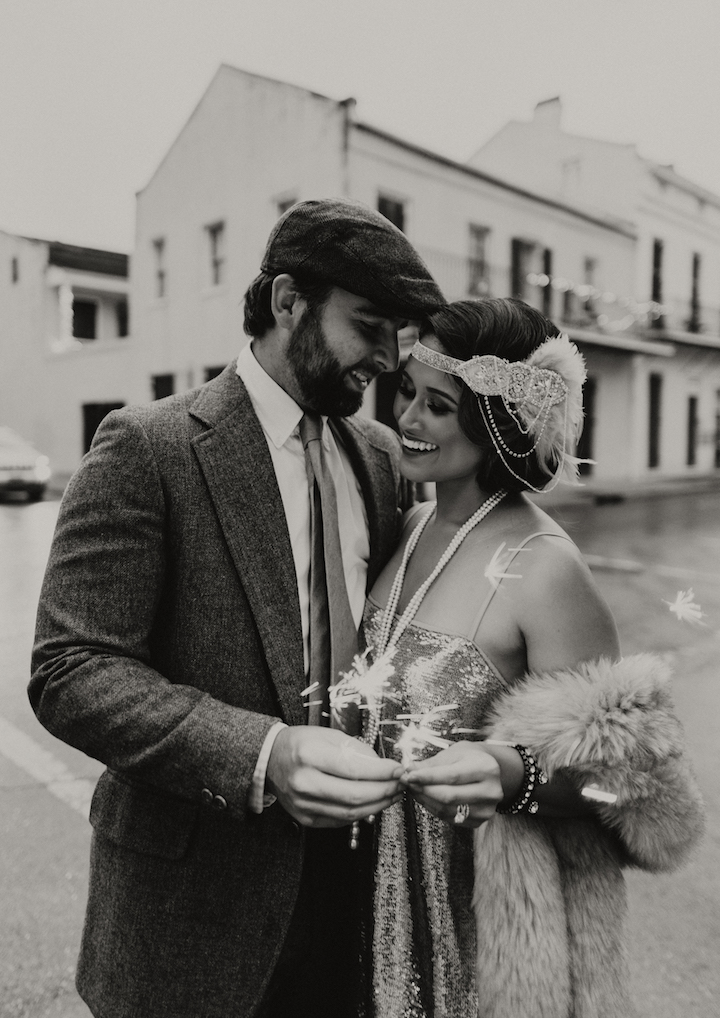 Since we're smack dab in the middle of the holidays, I thought it would be a cute idea to incorporate the invitation into a holiday card.  So we dressed up in our roaring 20s outfits and shot some photos in New Orleans for the holiday/invitation to get all of our guests excited for Great Gatsby costumes and to give them an idea of what to wear. I will do a separate post with full details on our costumes.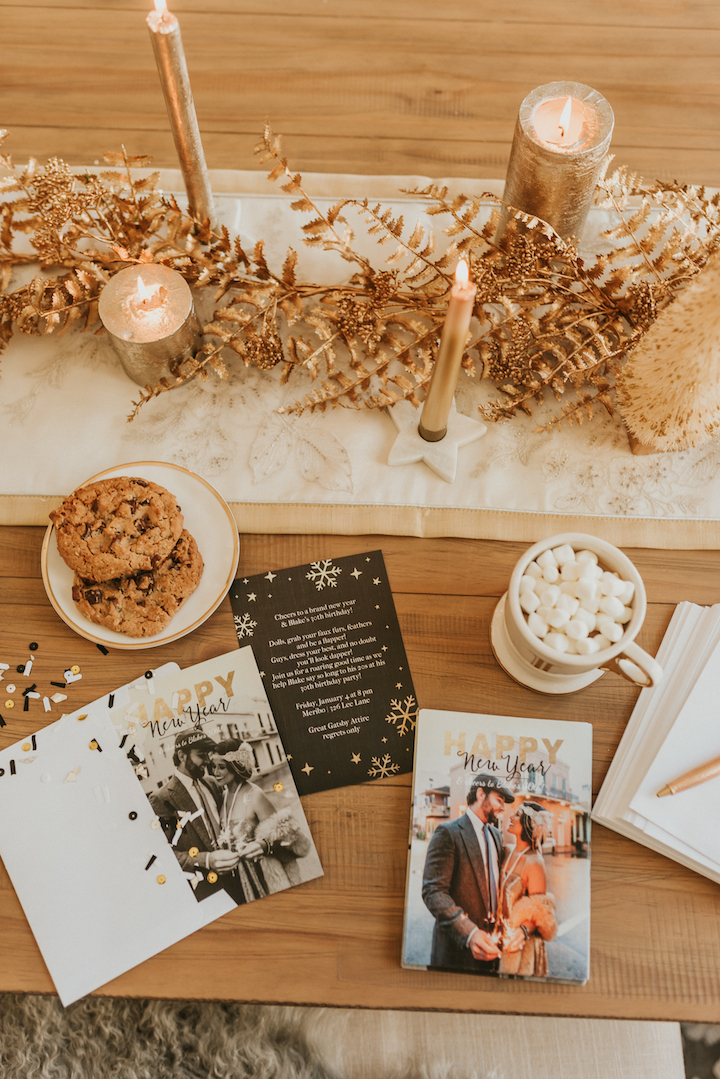 To create the holiday card invitation, I chose Walmart's "Happy New Year Little Snowflakes" card layout and uploaded our photo plus additional text to call out Blake's 30 birthday on the front of the card. Then on the back, I typed up a catchy rhyme and included all of the party details. Also, I couldn't choose which photo I liked more so I ordered two different options and figured I could send out a mix of both. Tomorrow makes exactly one month until the party and I'm leaving town for the next two weeks so I chose the "same day linen" cards and picked them up from Walmart within about two hours after creating them online. The linen cards worked out perfectly since I was on a time crunch to get these printed before leaving town, but I also highly recommend choosing their premium card stock option and having them mailed to your house. I ordered those cards last year and they're great quality plus it saves you the hassle of driving to the store. See here—> 2017 Custom Holiday Cards for Less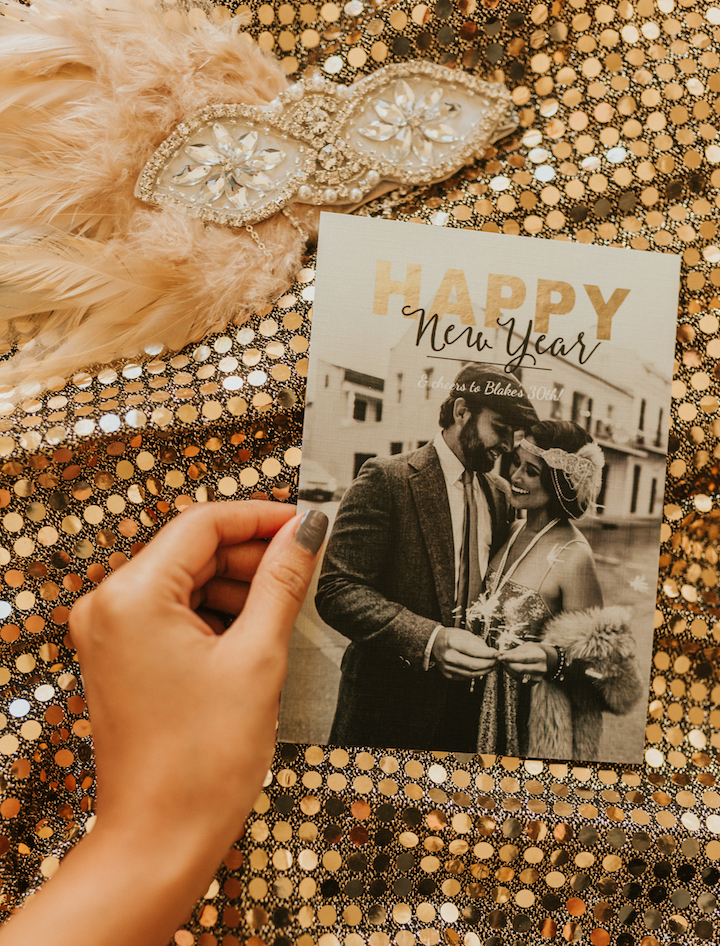 Walmart has so many cute holiday card options plus they offer same day pickup, which is super ideal when you're trying to get your cards out quickly before it's too late. This "Cheers" card is super cute for new years too!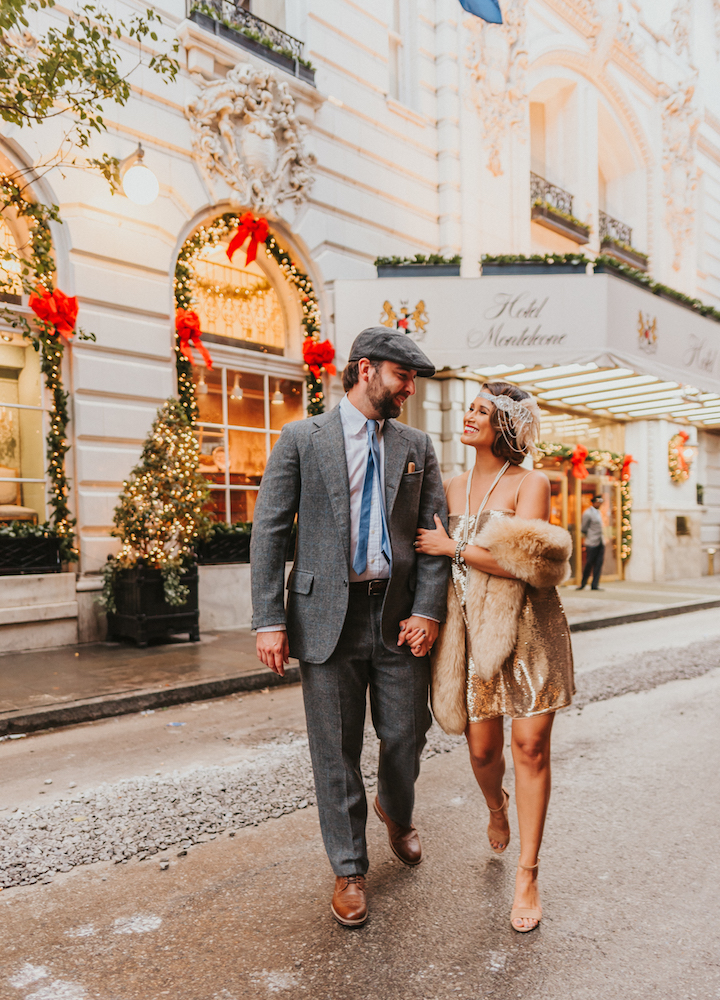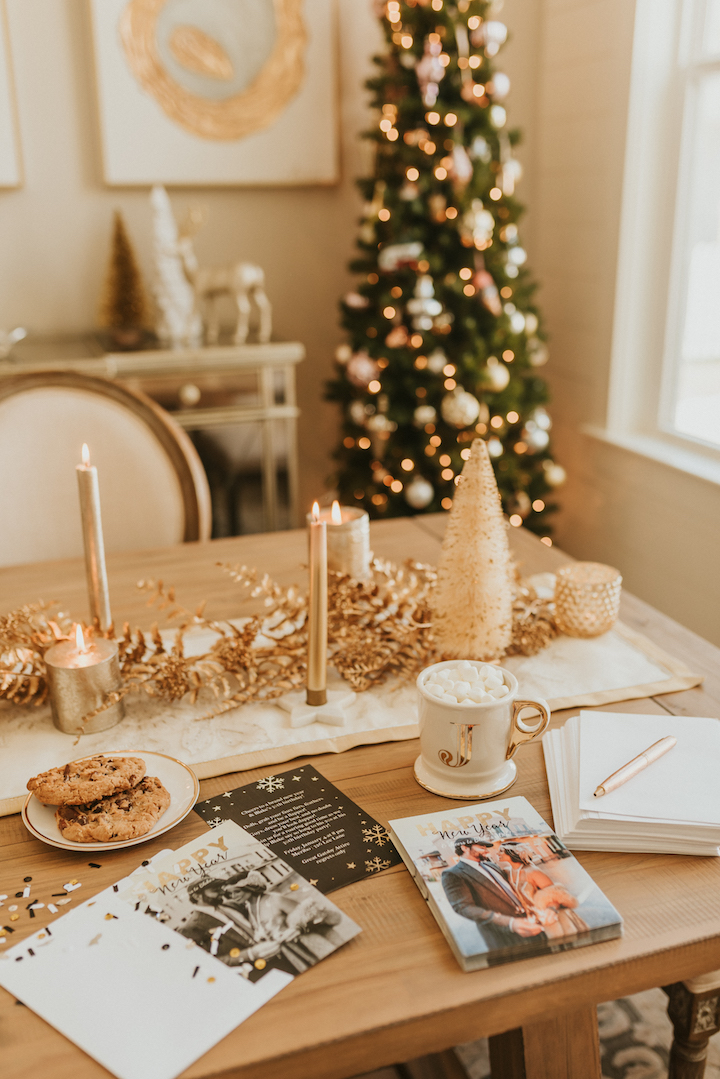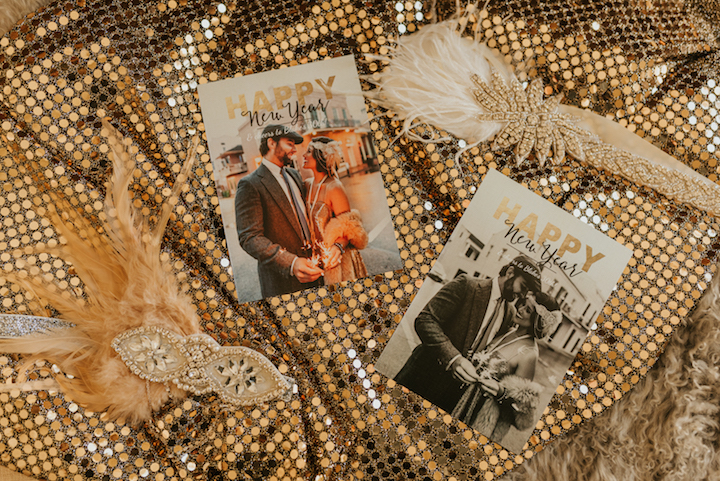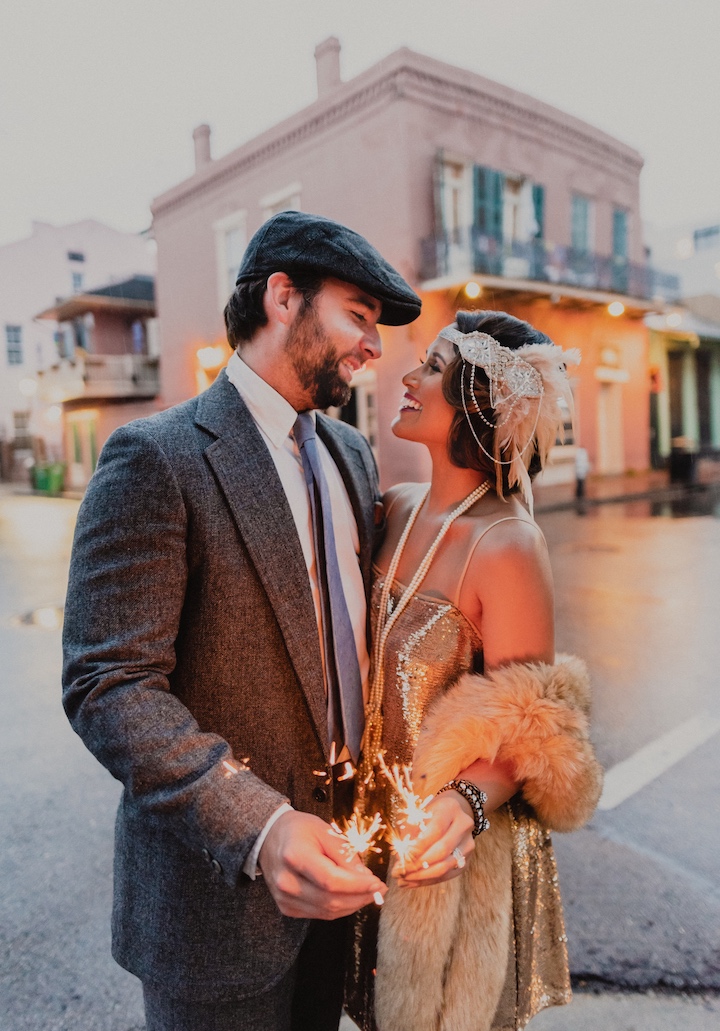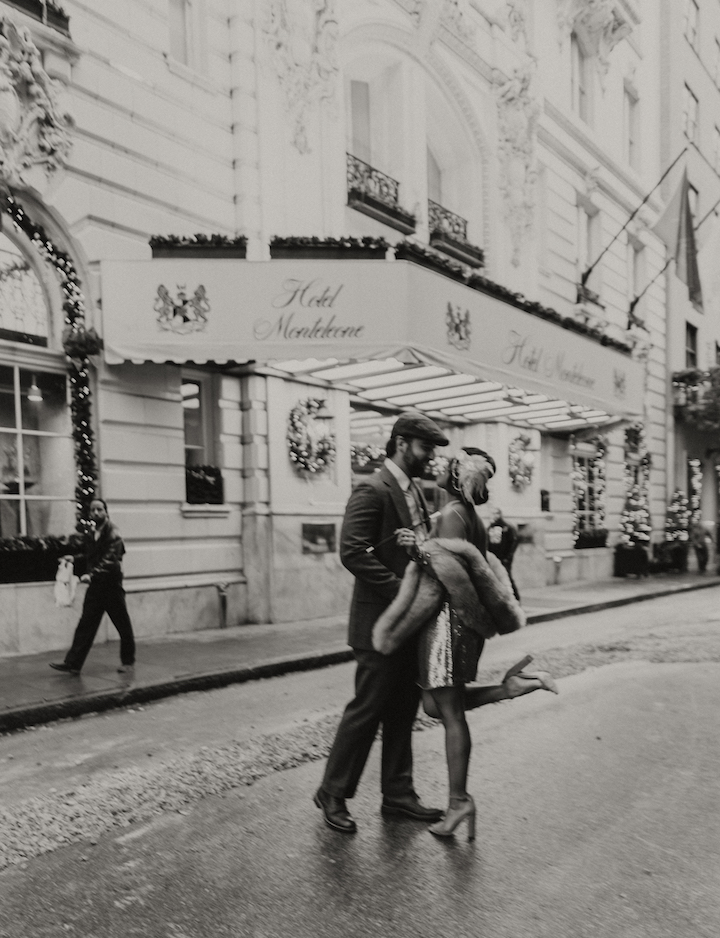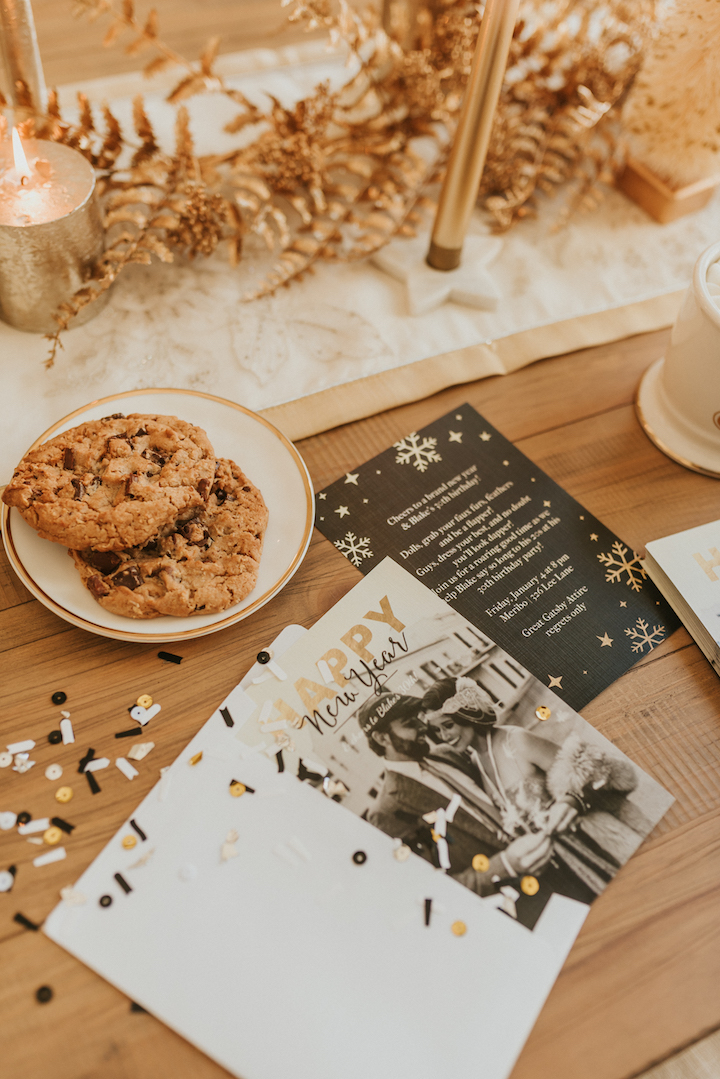 This post is in partnership with Walmart, a brand I love. All opinions and selections here are my own. Thank you for supporting the affiliate posts who make this blog possible.