Happy Mardi Gras everyone! I'm so excited to takeover @liketoknow.it's Instagram account today along with @Juleytl and @apinchoflovely to give you a little taste of New Orleans Mardi Gras 2016! Also, in honor of Fat Tuesday, I decided to update my NOLA recommendations for you! Check out the full takeover plus all of my favorites below:
 First Stop: we're checking into the International House Hotel, which is just a couple of blocks from the carnival partying streets of the French Quarter!💜💚💛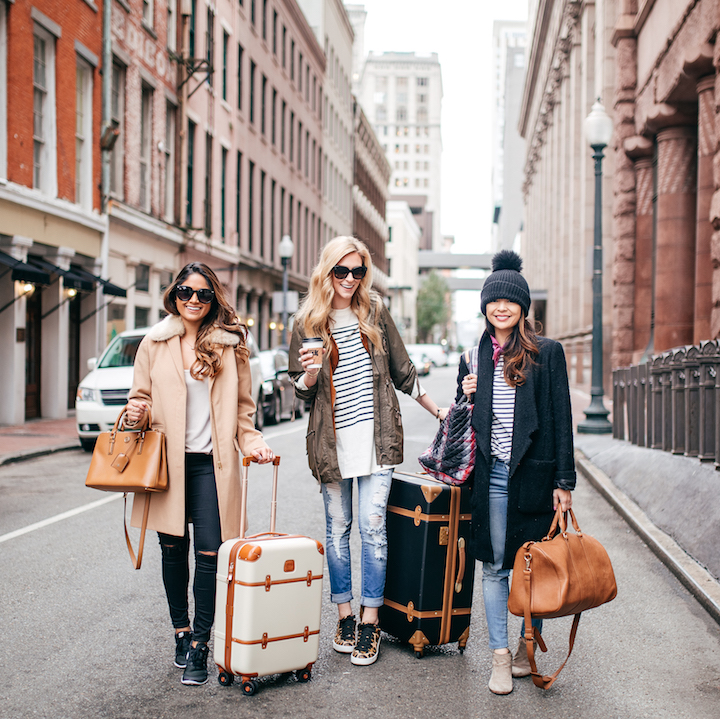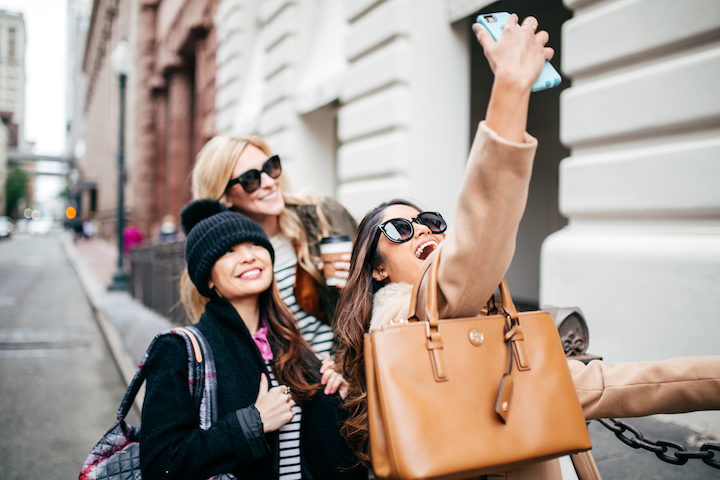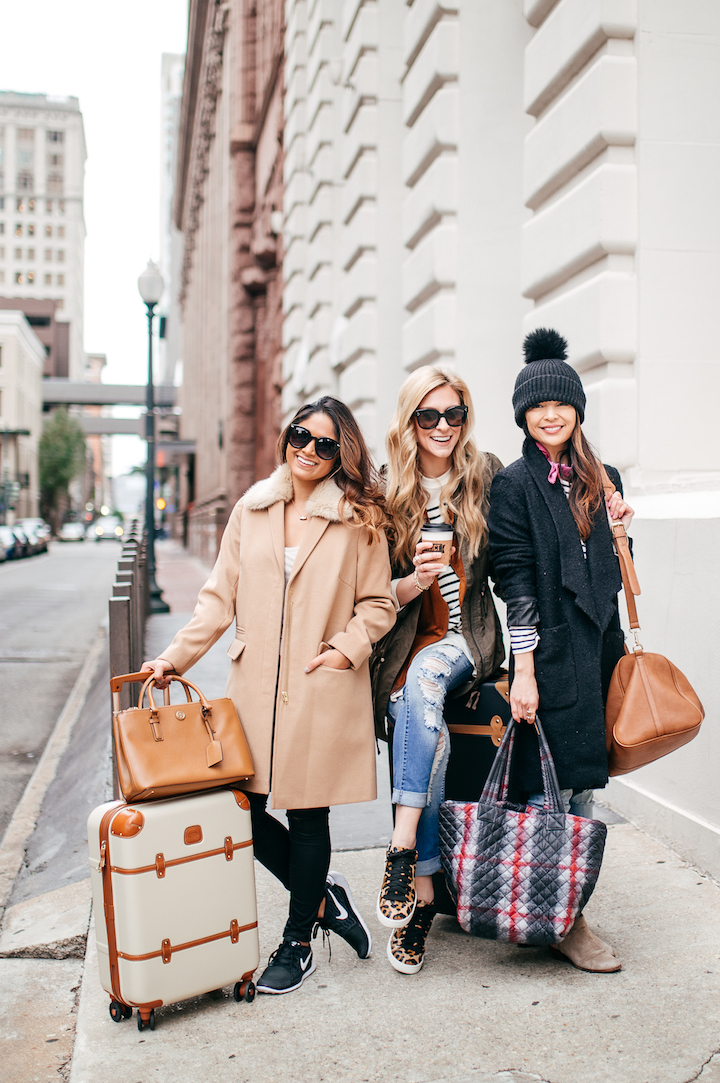 | Shop My Look |

Outfit: Black Ripped Jeans | Nike Free 5.0 Shoes (also available here) | Camel Coat (also available here) | Similar Tan Bag | Bric's 21″ Rolling Luggage (similar rolling bag) | Large Black & Tan Rolling Luggage (similar here)
| Shop Krystal's Look |

| Shop Juley's Look |

Where to stay:
Monteleone Hotel
The Saint Hotel
Omni Royal Orleans Hotel: stunning rooftop view that overlooks the city
Le Pavillion Hotel: Oldest hotel in New Orleans!
Ritz-Carlton
International House Hotel (see full review here)
Roosevelt Hotel
Le Meridien Hotel: seriously the most comfortable beds ever!!
Windsor Court Hotel
Ace Hotel
Lowes Hotel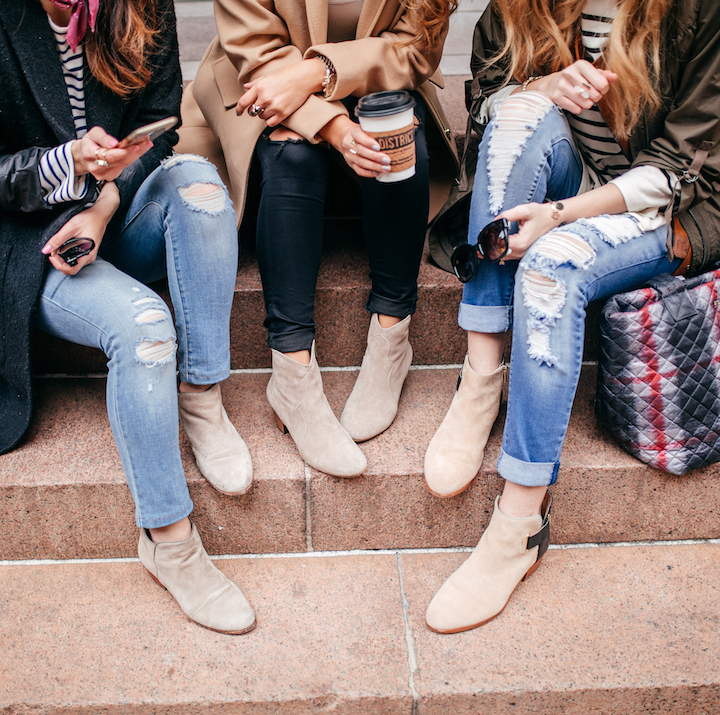 | Shop Our Denim & Boots |

Where to dine:
My Favorite NOLA Brunch Spots:
Antoine's: Order the shrimp and grits and of course, their famous Oysters, Rock-a-feller and Baked Alaska! Don't forget to ask for a tour at the end of brunch! The history behind that place is mind blowing!
Elizabeth's
Commander's Palace
Willa Jean: Order the milk and cookies for dessert! You won't regret it!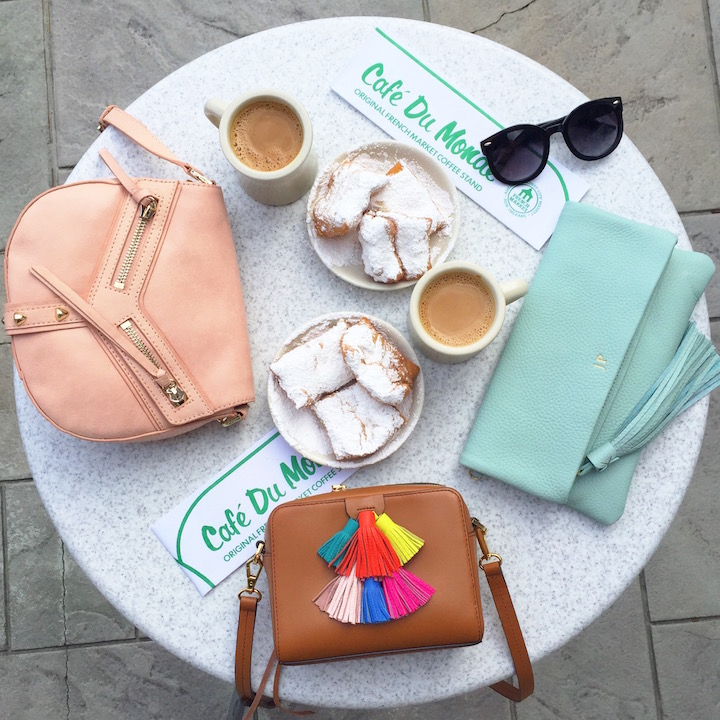 | Shop These Bags |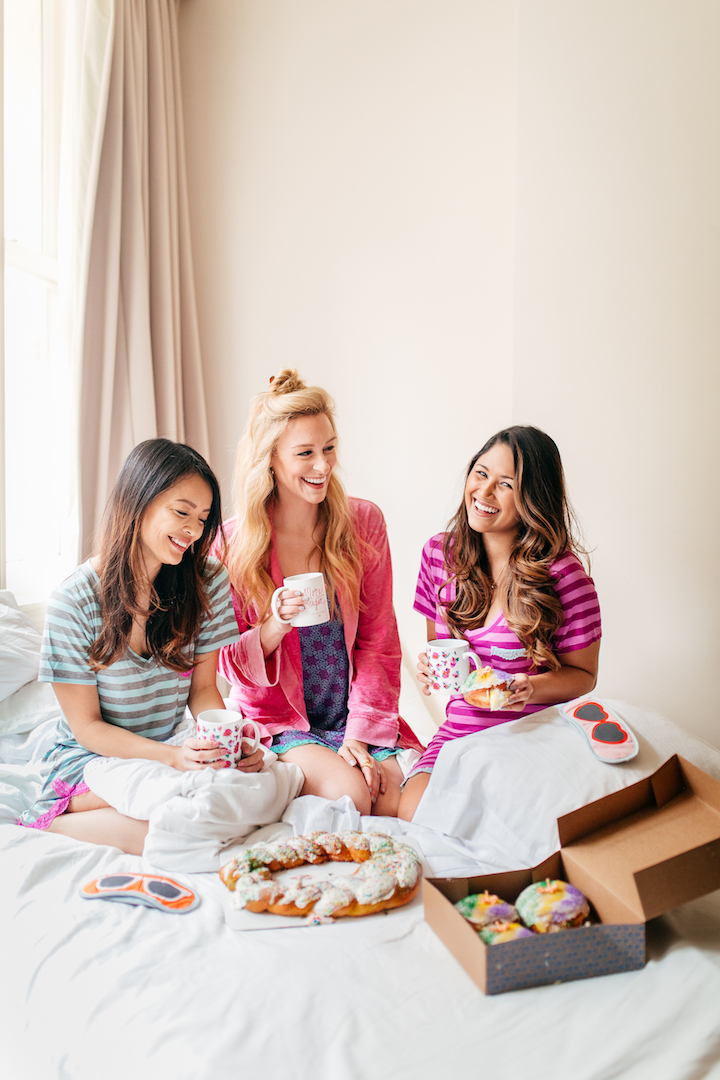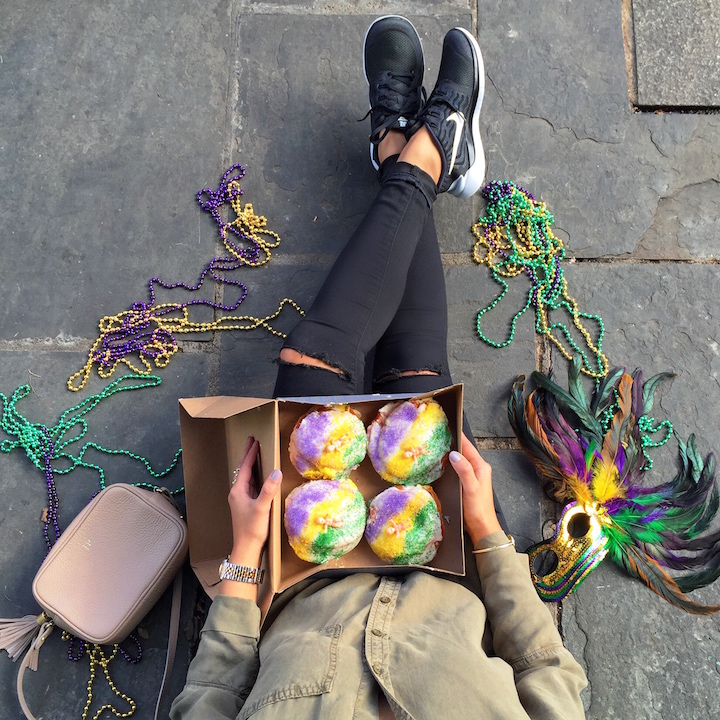 | Shop This Look |

My Favorite Snack Spots In NOLA:
Aunt Sally's Pralines
Café Beignet: My favorite hidden gem on Royal St.
Café Du Monde: Be prepared to wait in line while enjoying music from talented street performers and jazz bands!
District Donuts
Sucre & Salon by Sucre (see full review post here)
King Cake at Manny Randazzo in Metairie
Snowballs in the summer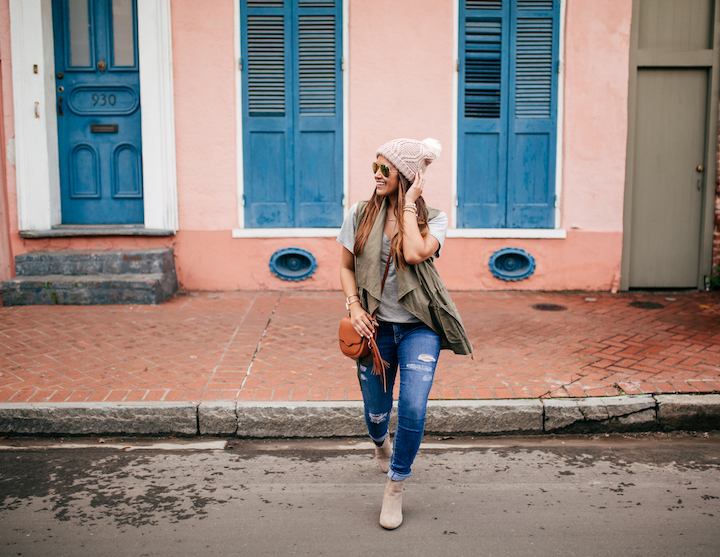 | Shop This Look |

Outfit: Denim | Ankle Boots | Rebecca Minkoff Mini Suki | Grey T-shirt (also available here) | Military Vest | Similar Beanie
My Favorite Lunch Spots in NOLA:
Magasin
Mother's
Port of Call
Cafe Amelie on Royal St.
Neighborhood Restaurant, Katie's
Camellia Grill
Cochon Butcher
New Orleans School of Cooking: enjoy wine and a little French Quarter history while you learn to cook traditional New Orleans cuisine.
Juan's Flying Burrito
Domenica Pizza
Dat Dog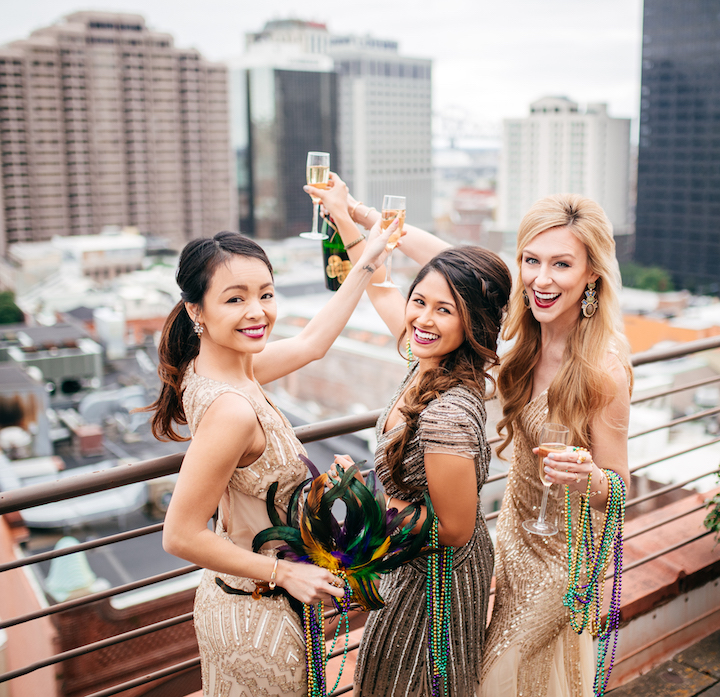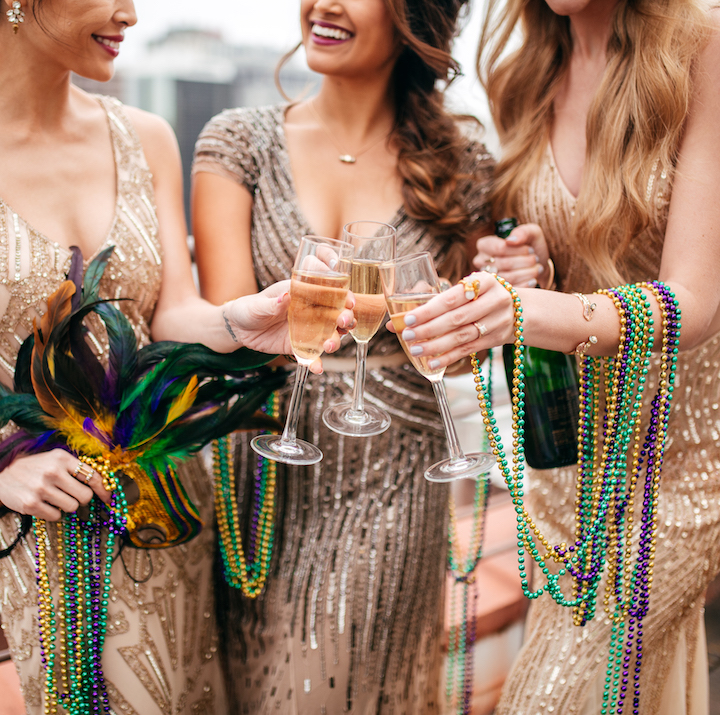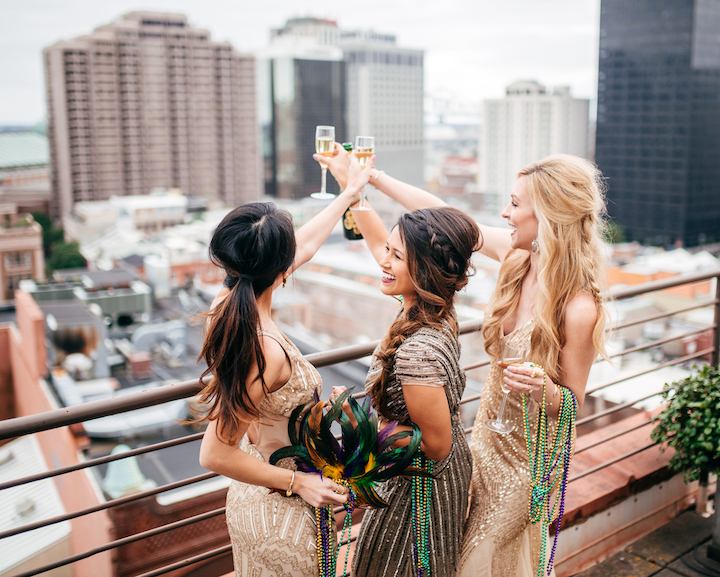 | Shop Our Sequin Mardi Gras Gowns c/o Adrianna Papell |

My Favorite Dinner Spots In NOLA:
Sylvain
Dickie Brennan's
Jacques Imo's
Galatoire's
Café Adelaide
Peche
Brennan's
Latitude 29
Baru Bistro & Tapas: You must order the Mazorca, Guacabello and Atun Tartare
Borgne — great lunch specials too!
Shaya: their endless homemade pita bread and duck hummus is to die for!
Tableau
Mopho
August
Meril (Meril is great for lunch too!)
Where to wine:
The Carousel Bar
Burgundy Bar
Bacchanal Wine: Enjoy wine accompanied by small plates and live music on the open back patio
Cure on Feret
Pat O's Piano Bar: great courtyard for drinking and visiting with a large group of friends
Cane & Table
Bellocq
Delachaise
Photos by: Lainey Reed Photography
SaveSave