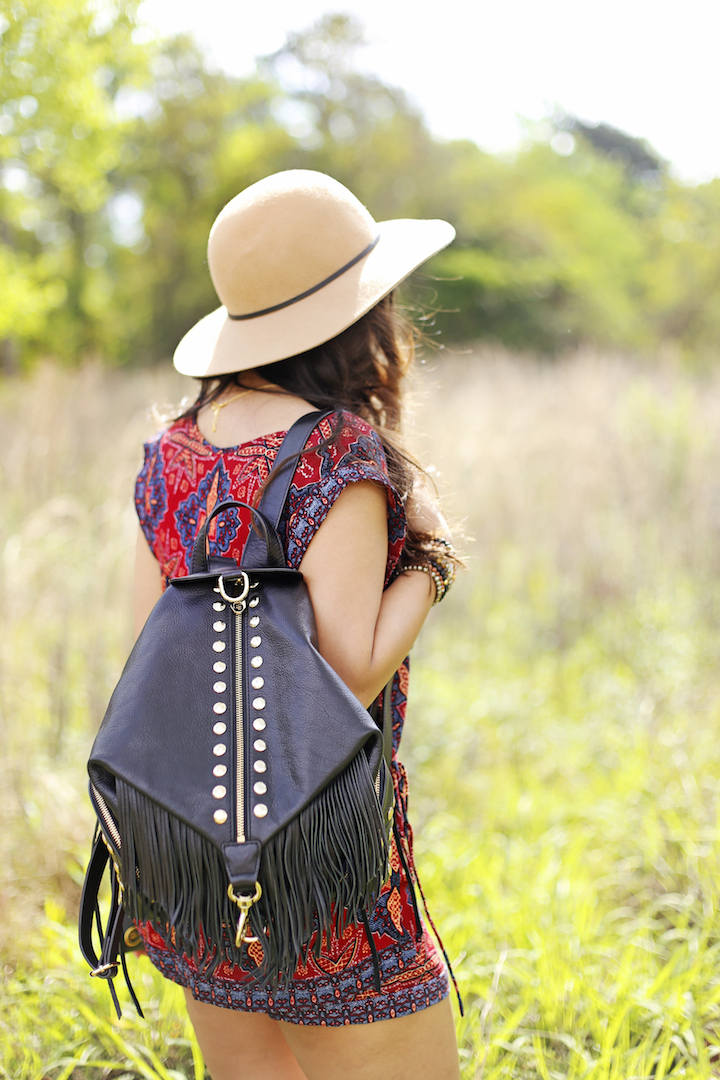 Enter to WIN this Fringe Studded Backpack by Rebecca Minkoff from Emma's Shoes!
Just follow the steps on the Rafflecopter app below!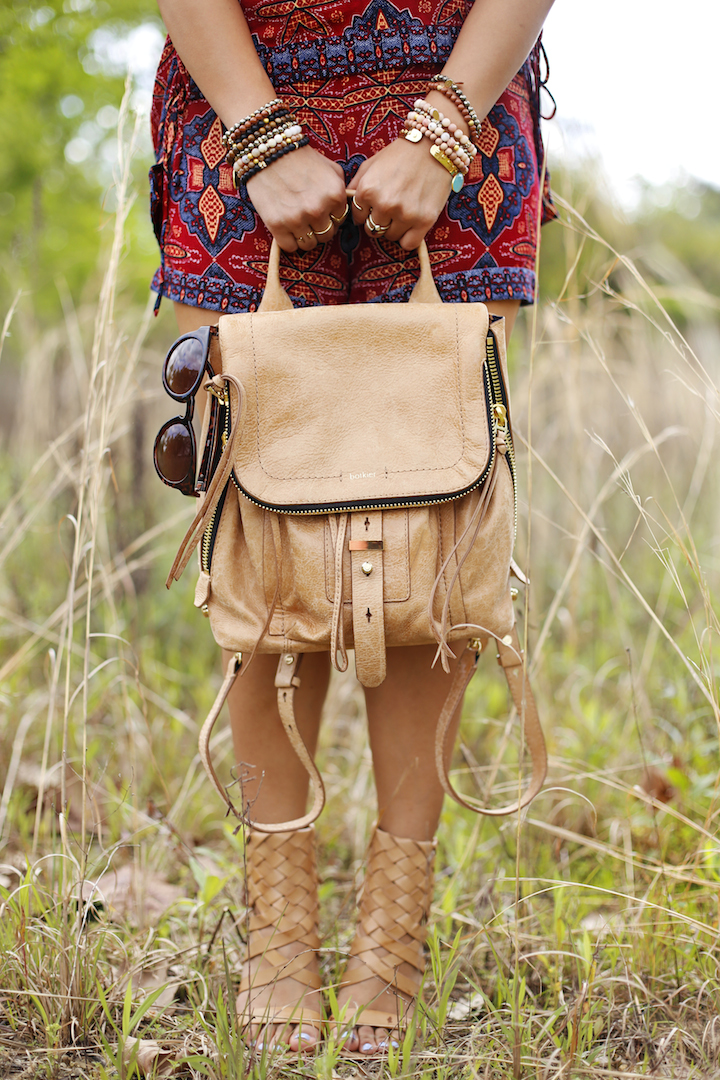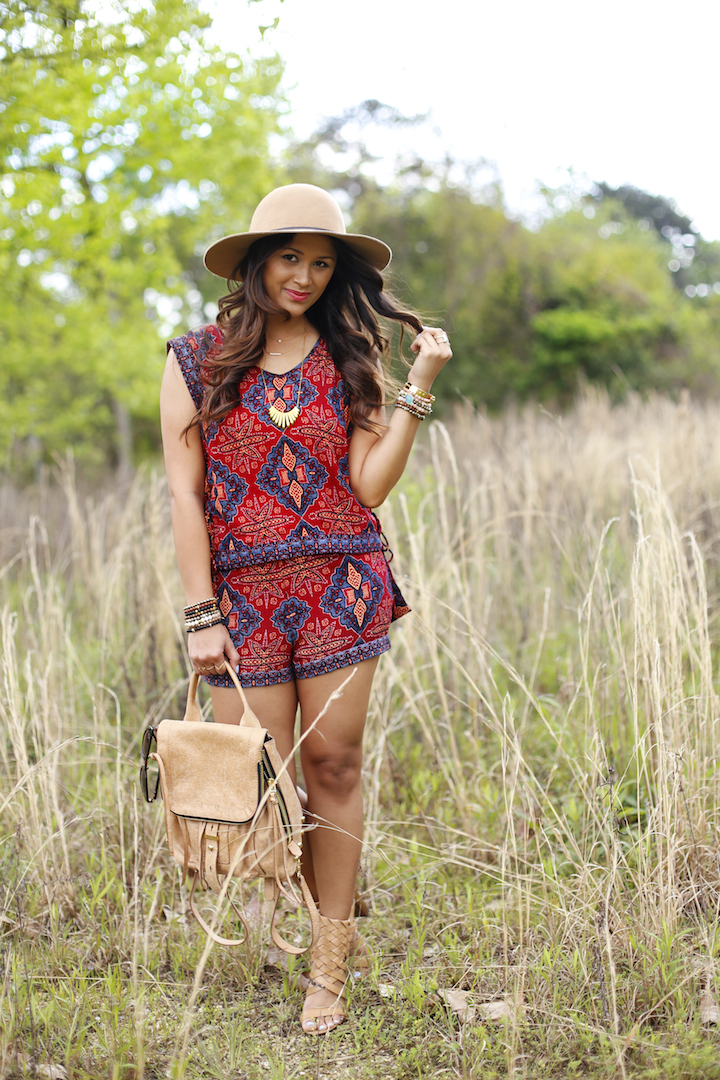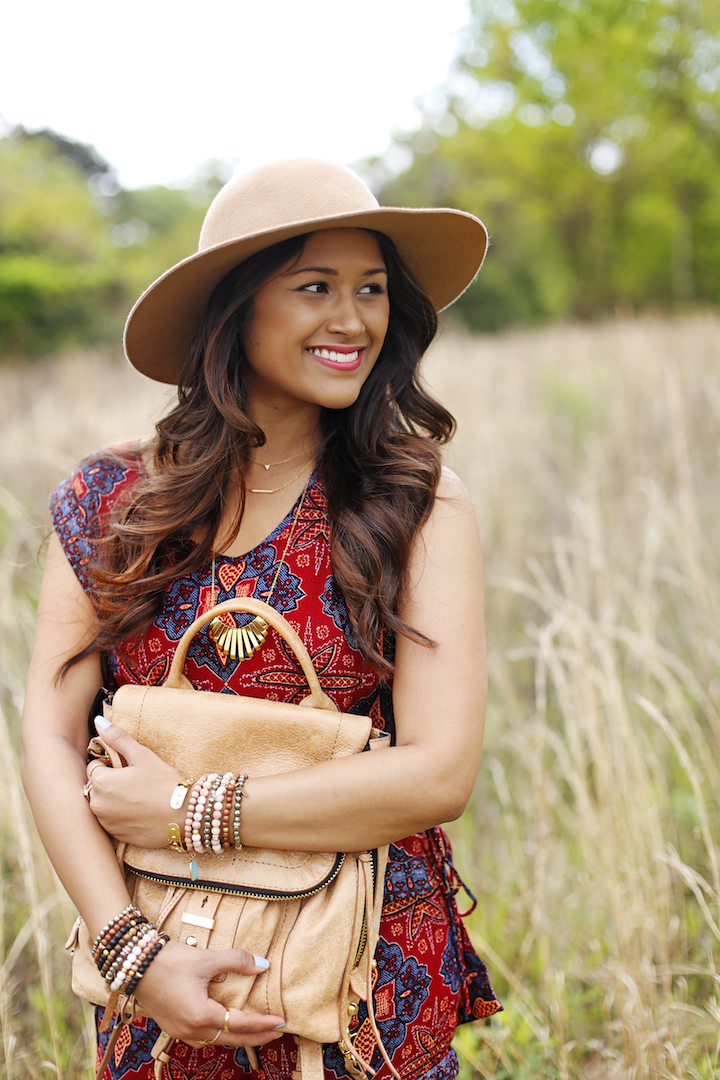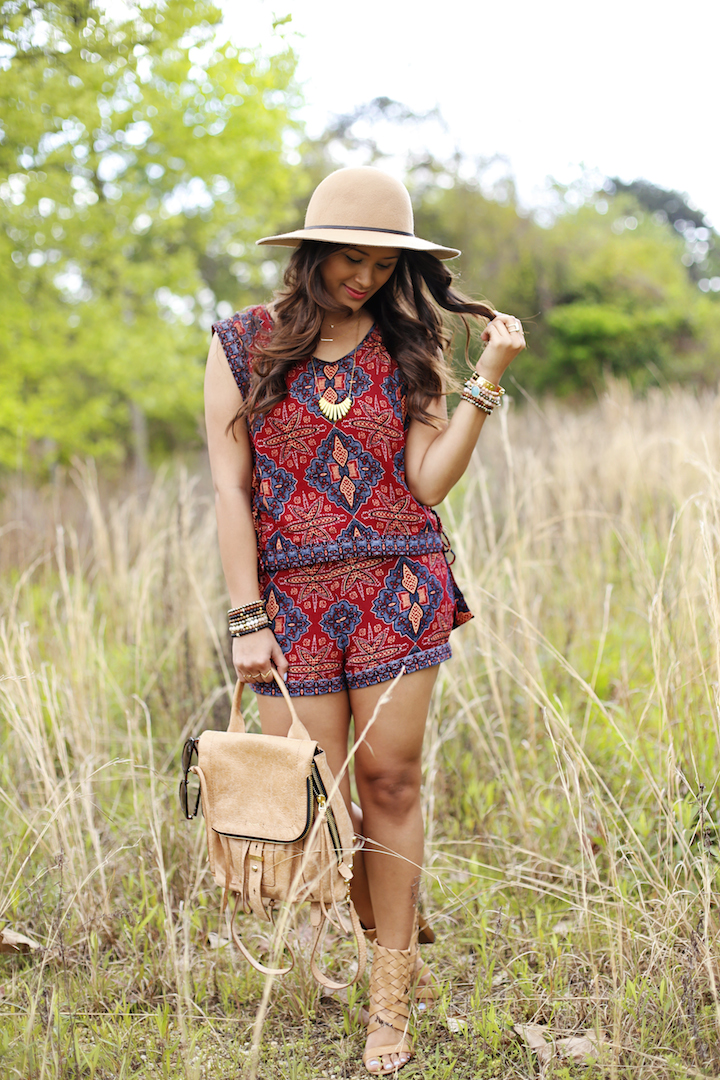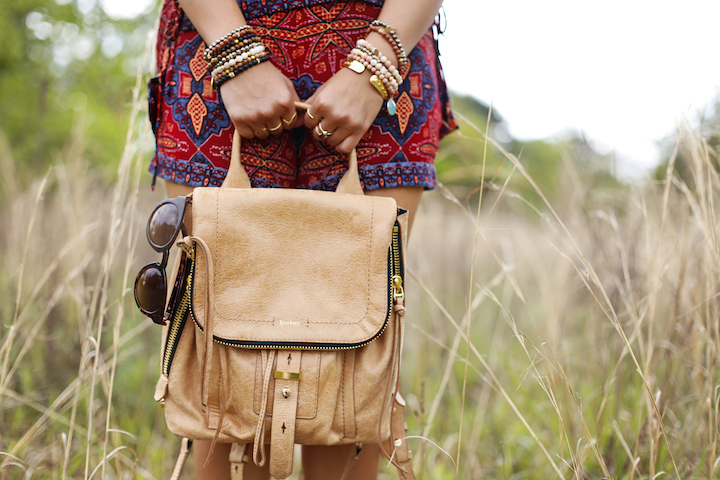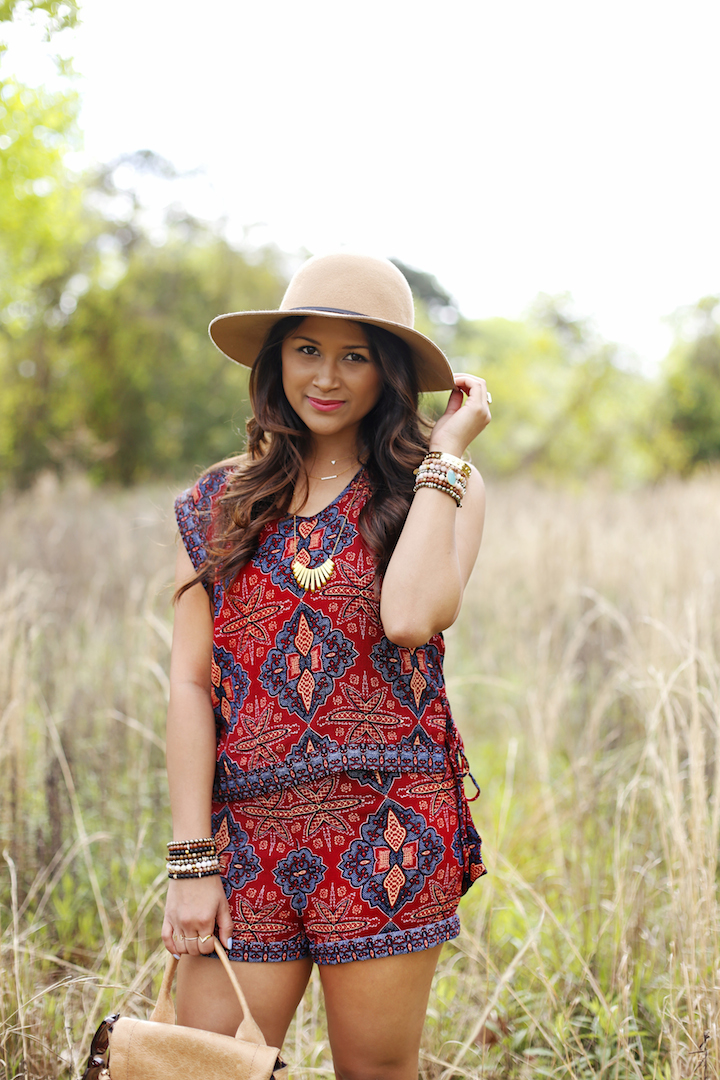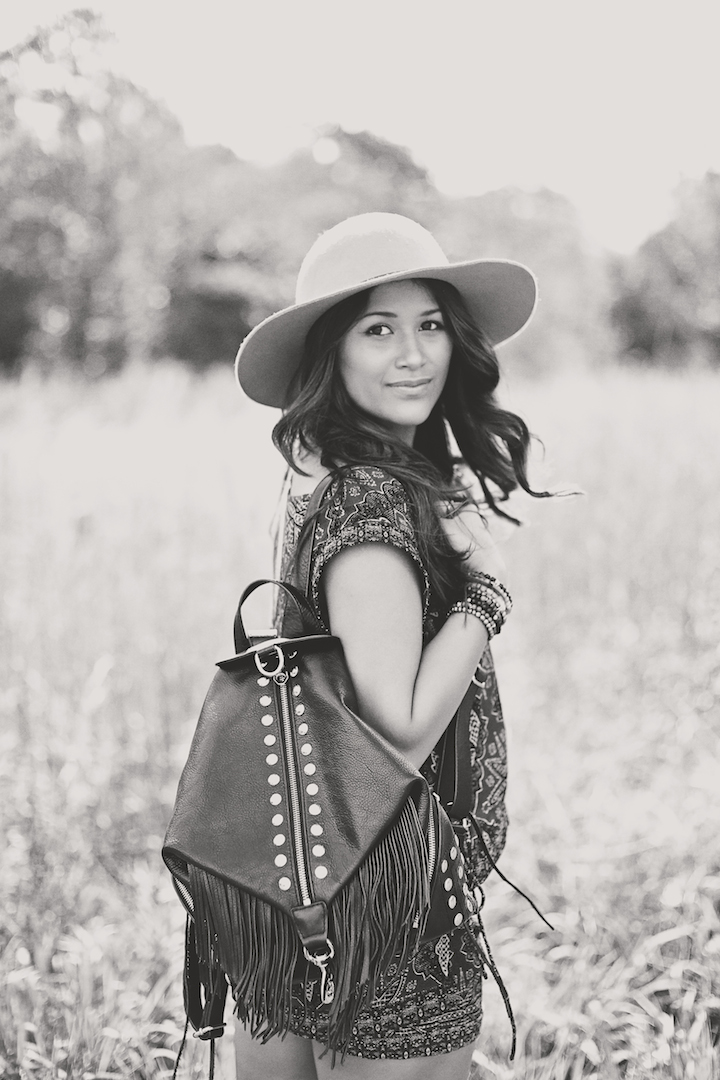 | Shop This Post |

Outfit: Free People Dalia Dream Set & Dolce Vita Nakita Heels c/o Herringstone's Boutique call to order/they ship nationwide! (318) 388-2680 | Rebecca Minkoff 'Julian' Fringe Studded Backpack c/o Emma's Shoes call to order/they ship nationwide (985) 778-2200 | Warren Bakpack c/o Botkier | Floppy Hat
Jewelry: Beaded Bracelets c/o Mary P Lamb Designs | Charm Bracelets c/o Jemma Sands | Shimmer Triangle Necklace, Knox Pave Bar Necklace, Rings & Chaplin Cuff c/o Gorjana | Long Gold Necklace c/o Betsy Pittard Designs | Abra Ring c/o Kendra Scott
Hi everyone, today I'm sharing one of my New Orleans Jazz Fest looks with you featuring this adorable Free People Set from Herringstone's Boutique along with this amazing Rebecca Minkoff 'Julian' Backpack from Emma's Shoes. I'm all about fringe this season so I just die over the fringe and studded detail of the bag! If you're as obsessed with the 'Julian' as I am, then I bet you're super stoked that we're giving one away! That's right! I've teamed up with Emma's Shoes to give one lucky girl a chance to win this killer fringe bag just in time for festival season!
You'll also be happy to know that you can now shop Emma's Shoes & Accessories online at emmashoes.com, but if you'd like to specifically order this bag, just give them a call at (985) 778-2200 so they can place a special order for you! They also have the Rebecca Minkoff backpack available in camel without the studs which is as equally amazing as this black one! It's the perfect bag for New Orleans Jazz Fest because it allows you to keep your hands free and the fringe detail gives your outfit that cool boho vibe. Plus it gives you plenty of extra room to pack a bottle of water, SPF and a few beauty essentials along with your wallet and necessities. You absolutely must stay hydrated in that New Orleans heat and sun protection is vital! I recommend bringing along a hat for extra face and neck protection.