Hi everyone and Happy Friday! As I mentioned in yesterday's post, summer is quickly approaching so today I've teamed up with Nordstrom to share my top 10 must-have beauty products for summer.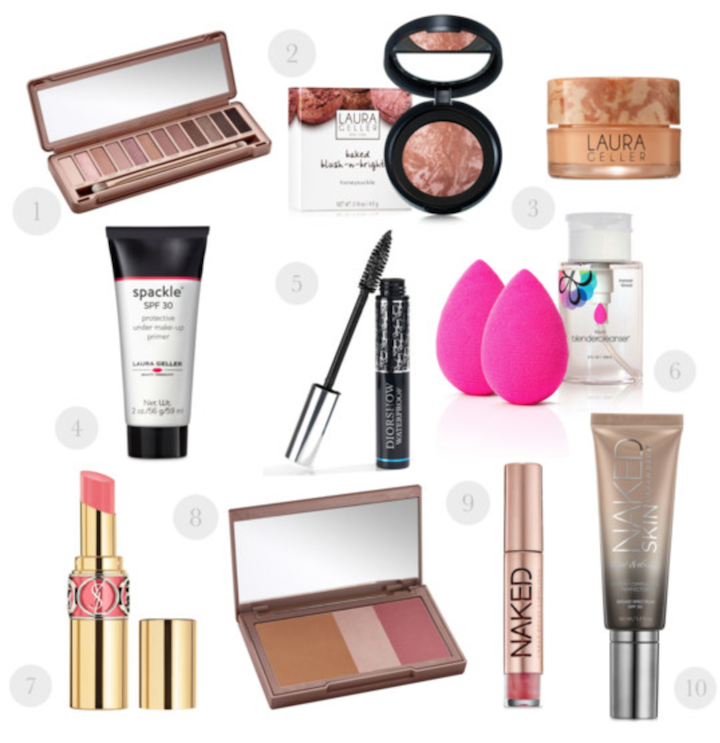 Shop My Top 10 Must-Have Beauty Products: | 1 | 2 | 3 | 4 | 5 | 6 | 7 | 8 | 9 | 10 |
My Top 3 Favorites:
The Beauty Blender | I love using the Beauty Blender to apply everything from moisturizer and primer to foundation and even concealer. Just don't forget to wet it first so that it doesn't absorb the product. I also recommend buying the cleanser so that it doesn't build up bacteria over time! Fortunately Nordstrom carries both
Diorshow Waterproof Mascara | I kid you not that I 

have been using this same mascara for over ten years! I love the size of the wand and bristles and the formula works so well with my lashes. Also, since it's waterproof, you don't have to worry about sweating and smudging it or swimming and having it run down your face during the summer.

Laura Geller Spackle 30 SPF | With summer coming around the corner, I can't stress SPF enough! If you can find a foundation or powder with SPF that you like for your skin, great! If not, I highly recommend the Laura Geller Spackle with 30 SPF, which you can also find at Nordstrom.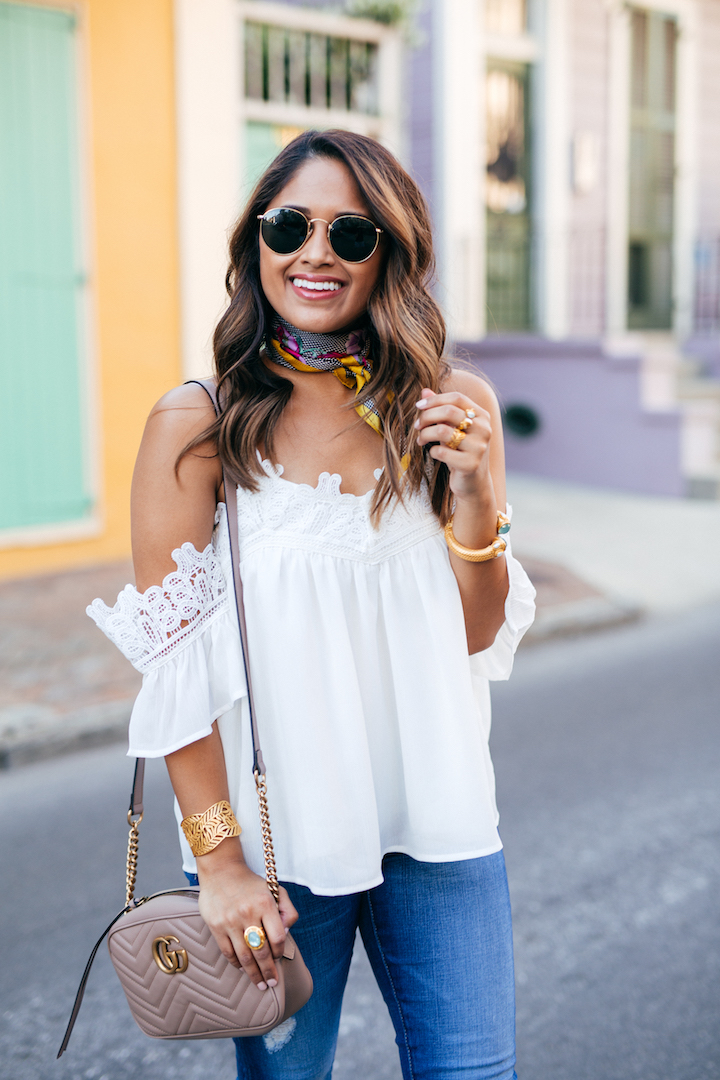 | Shop My Must-Have Beauty Products For Summer |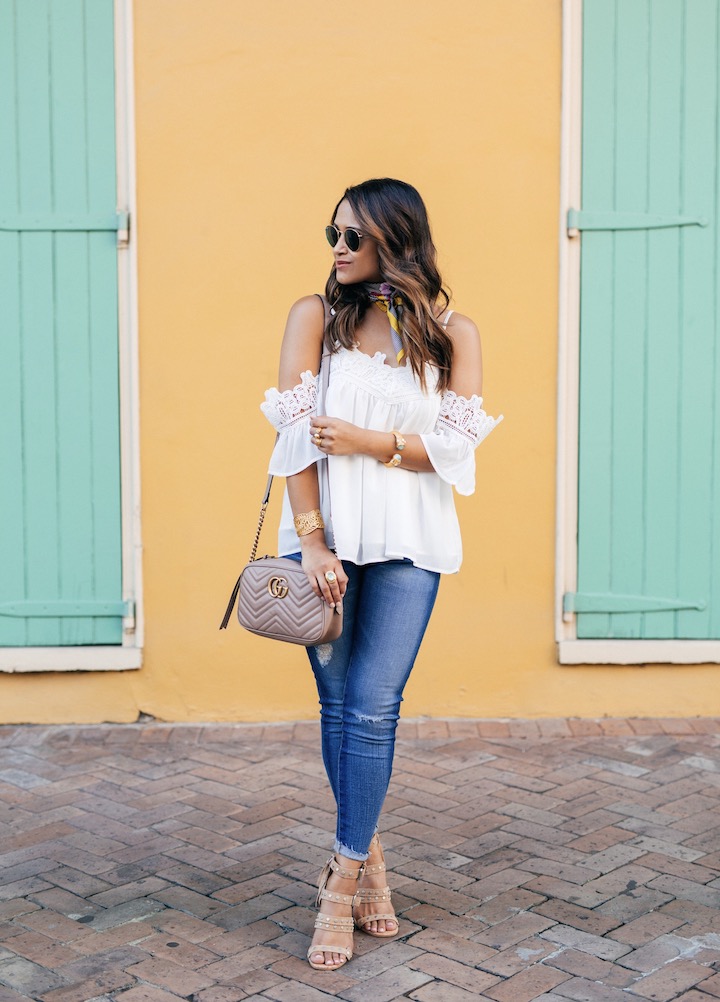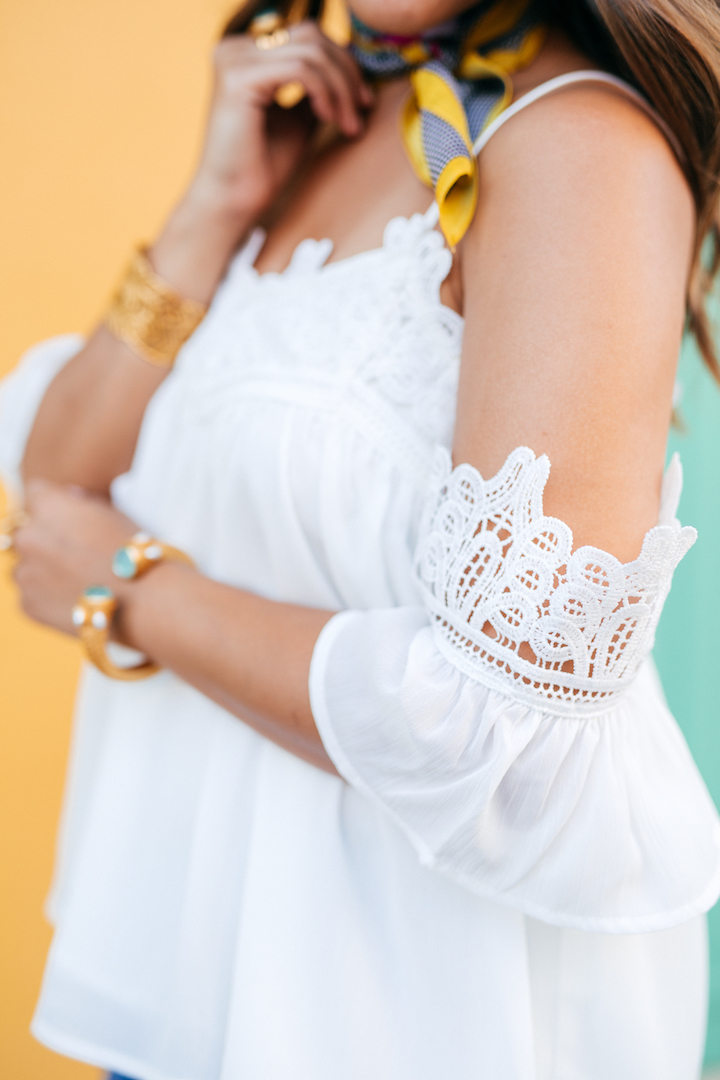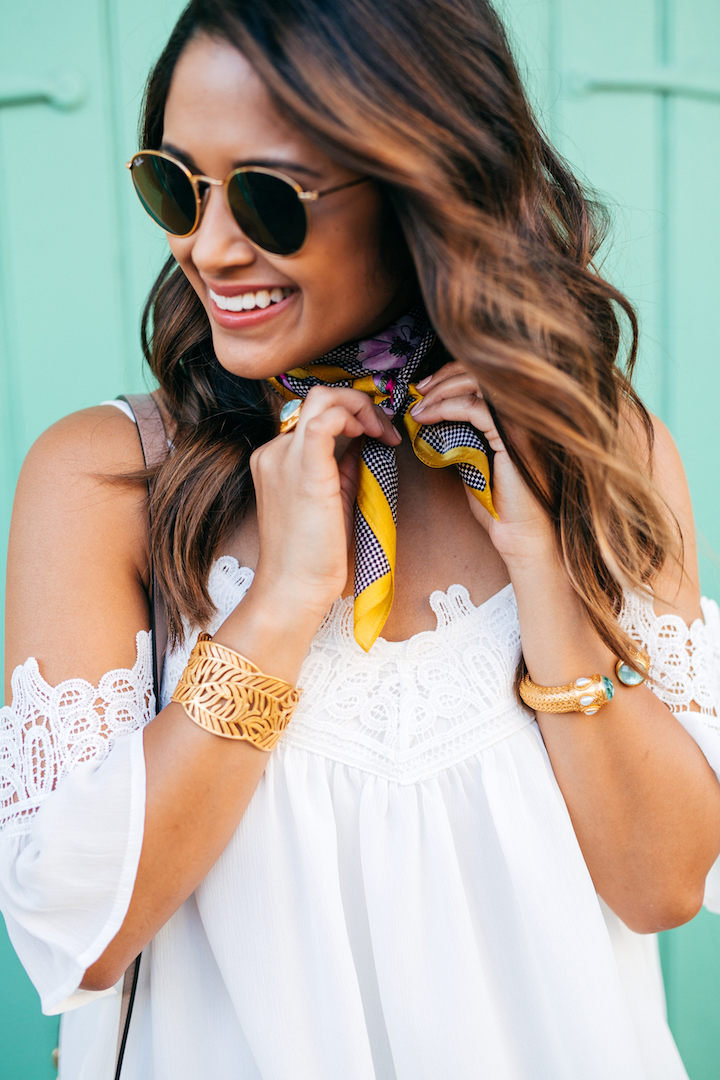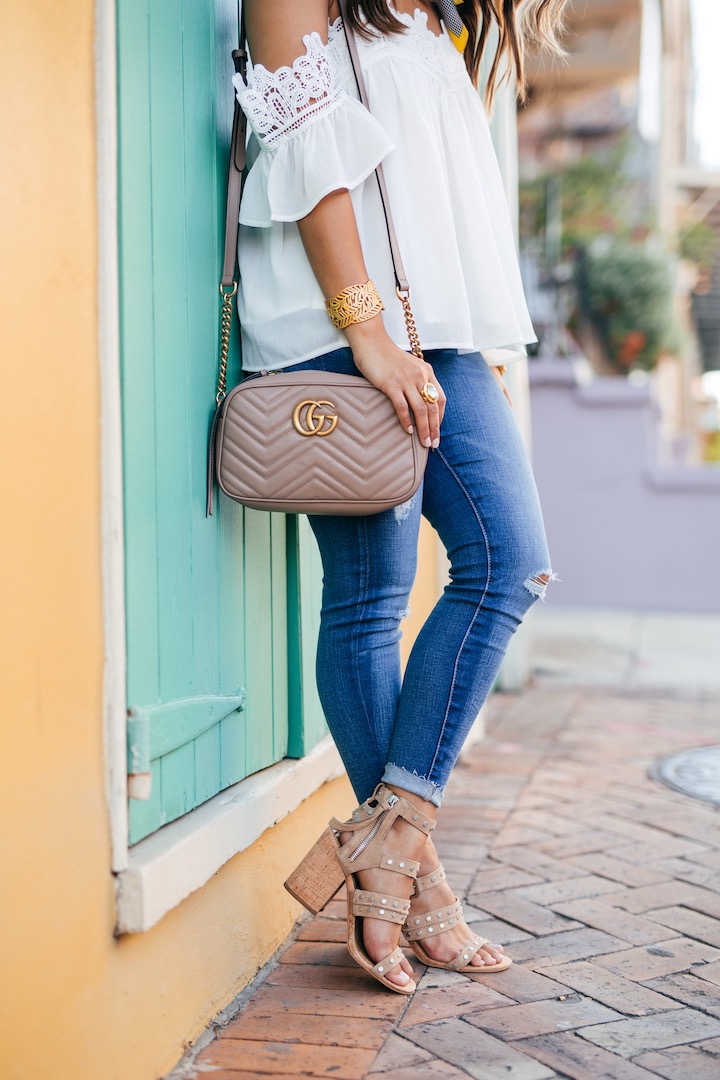 | Shop This Look |

Outfit: Open Shoulder Top— wearing sz S | AG Jeans —wearing sz 25 | Similar Neckerchief | Dolce Vita Studded Sandals | Gucci Handbag
Jewelry c/o Julie Vos
Photos by: Lainey Reed
This post is in partnership with Nordstrom, a brand I love. All opinions and selections here are my own. Thank you for supporting the affiliate posts who make this blog possible.