Fall is officially here, but it's not quite cool enough in Louisiana for full on cozy sweaters and coats. However, it is definitely cool enough for the lightweight trench coat, which I'm currently in love with! The exact one I'm wearing below is from Naaz boutique and it's the perfect mix of edgy, classic and chic!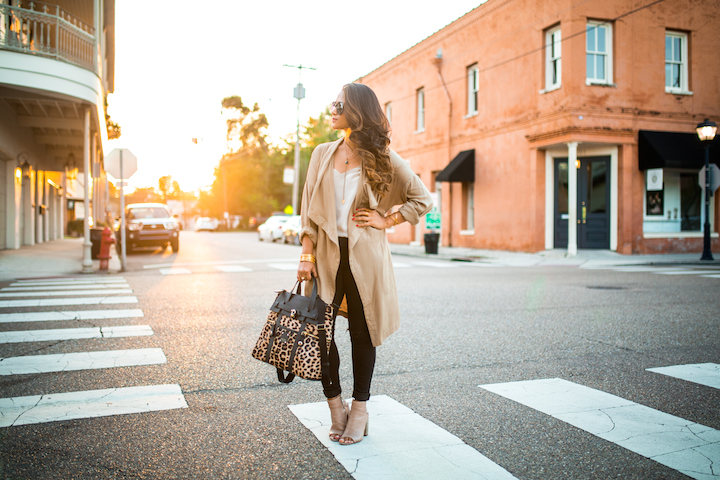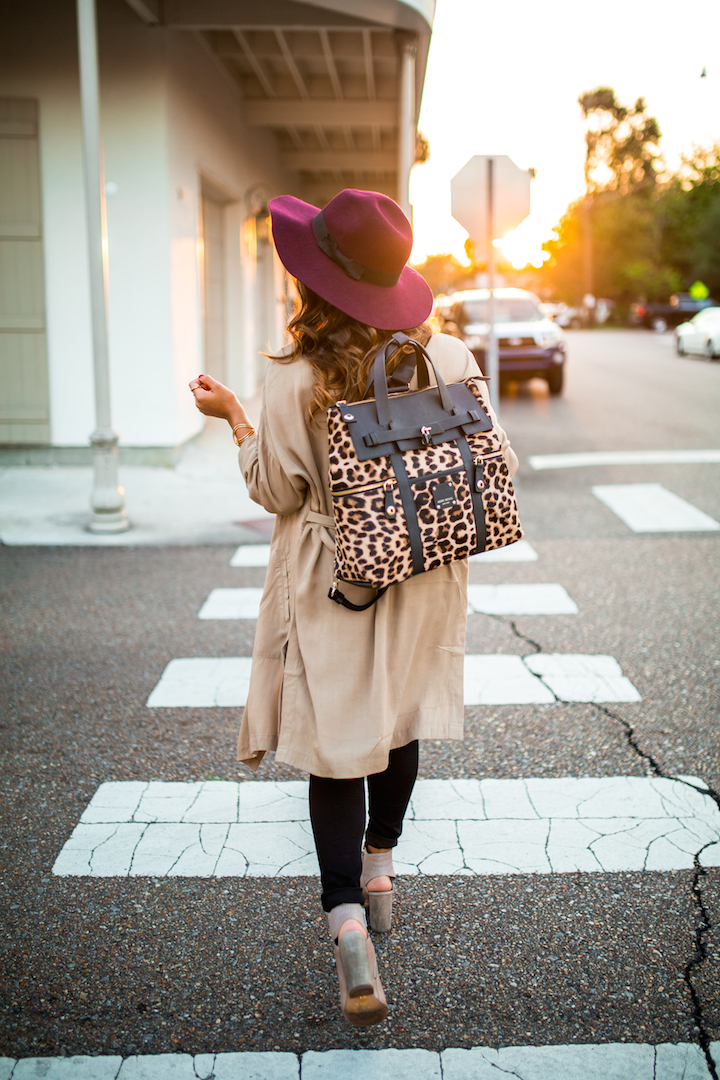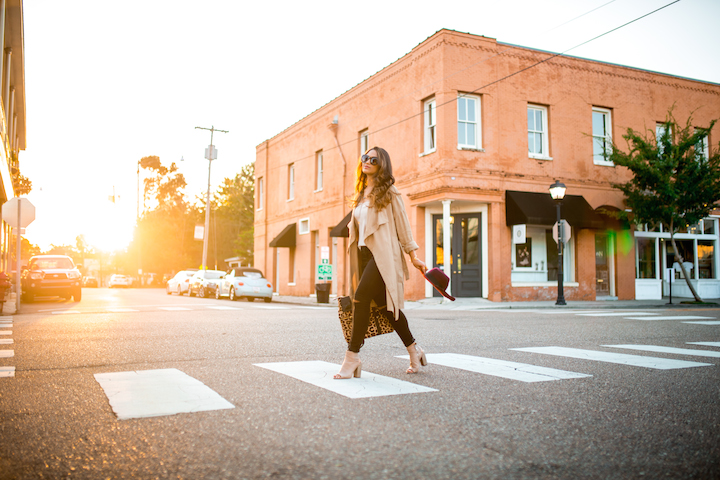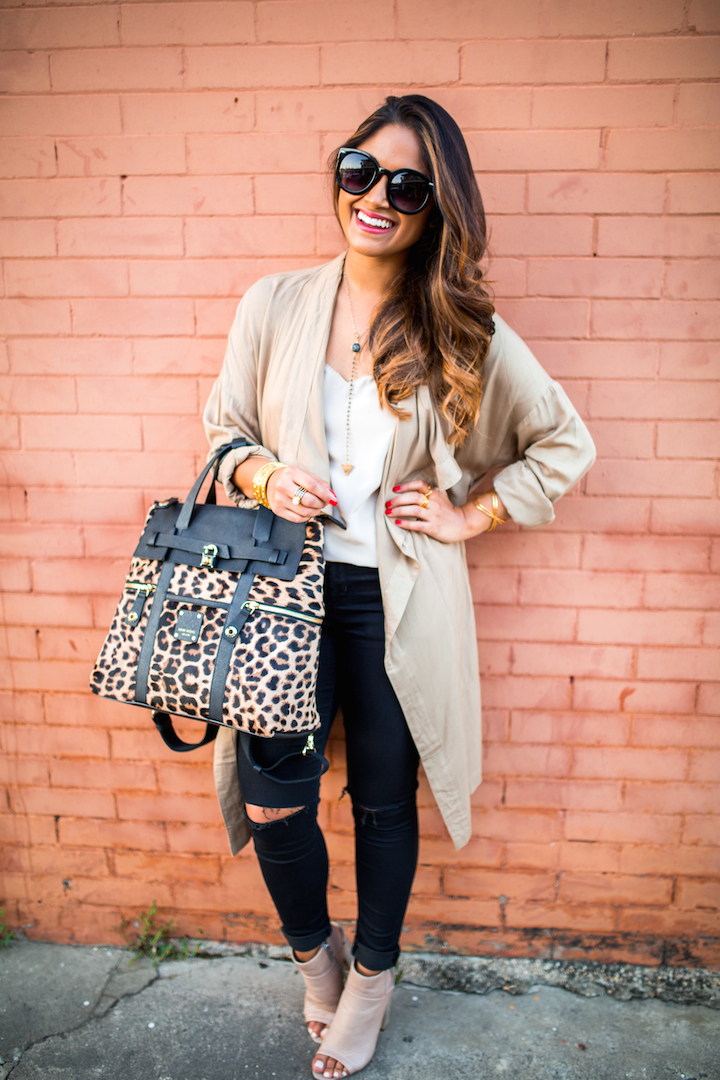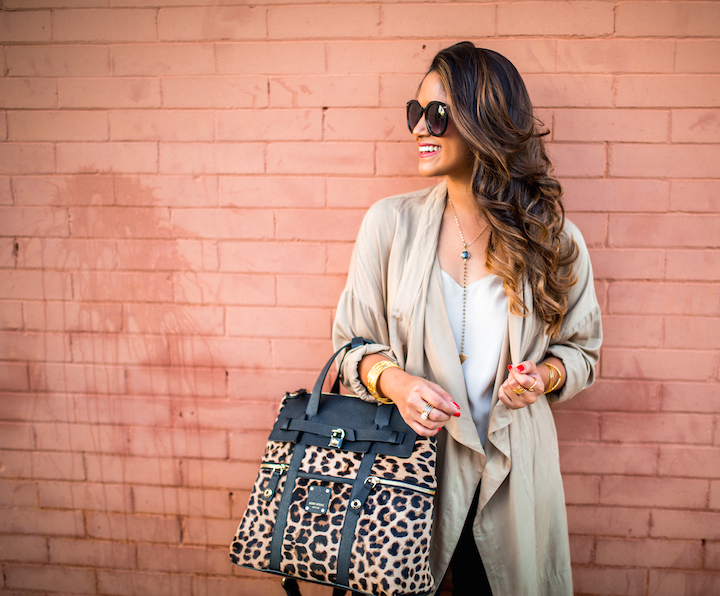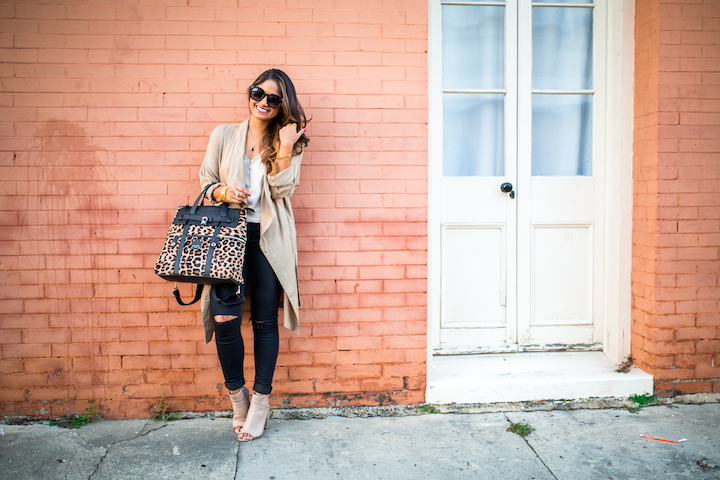 Photos by: Lainey Reed Photography
| Shop This Post |

Outfit: Waterfall Trench Coat c/o Naaz Boutique | Topshop Ripped Jeans | Jetsetter Haircalf Backpack c/o Henri Bendel | Felt Hat c/o Oasis | Peep Toe Booties 
Jewelry: Jillian Ring & Skyler Cuff c/o Gorjana | Soho Ring & Botticelli Bangles c/o Julie Vos | Lariat Necklace c/o Anna Liv Design (email to order: annalivdesign@gmail.com)
Good Morning readers, I hope you all had a nice weekend! My weekend was great because I got to plan some cool stuff for you all and if you love today's look then you're going to be so happy that I'm hosting a fun fall party at Naaz boutique this month on Thursday, October 15th. I hope to see you all there and get excited for an upcoming giveaway announcement this week!
Naaz Boutique Party details:
Join me at Naaz boutique for fall shopping, food and fun including a braid bar, giveaways and more! The first 10 guests to arrive will receive a special goodie bag and everyone will receive 25% OFF their entire purchase!
5-7 pm on Thursday, October 15 | 3331 Severn Ave. Suite 101. Metairie 70002 (next to bridal boutique) | @Naazboutique 
Thank you to Naaz boutique for brining you this post. All opinions are my own.