Right now I feel like we're all asking ourselves the same question each morning: "What the hell do I wear today!" The weather is just so weird right now because it starts off nice and cool and then we're in the mid 80s by 10 am! What are we southerners supposed to wear in the early stages of fall! That is exactly why I am currently rocking the booties and boyfriend shorts look and if you follow me on Instagram, then you know that is NOT meant to be confused with bootie shorts!! That ship has sailed! However, I'm totally into wearing shorts, rompers and mini dresses with booties.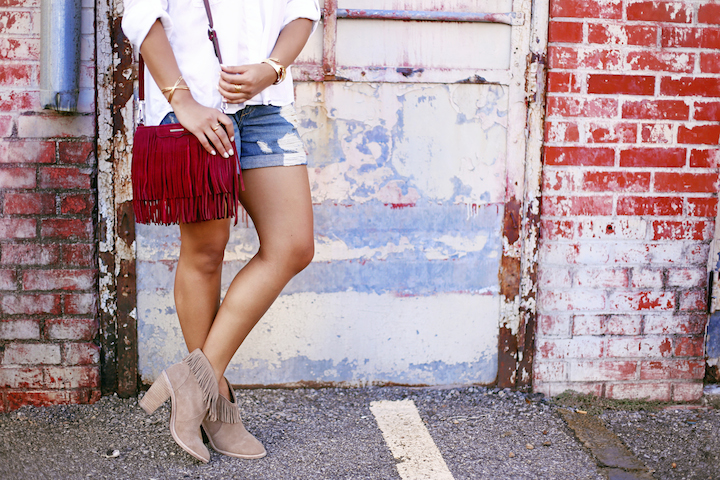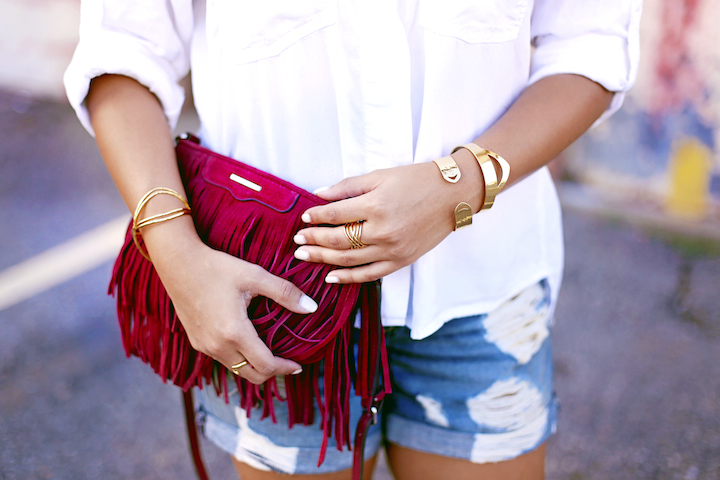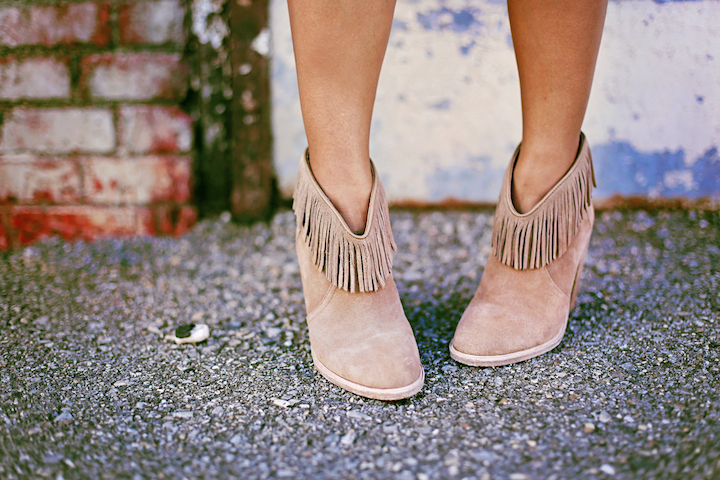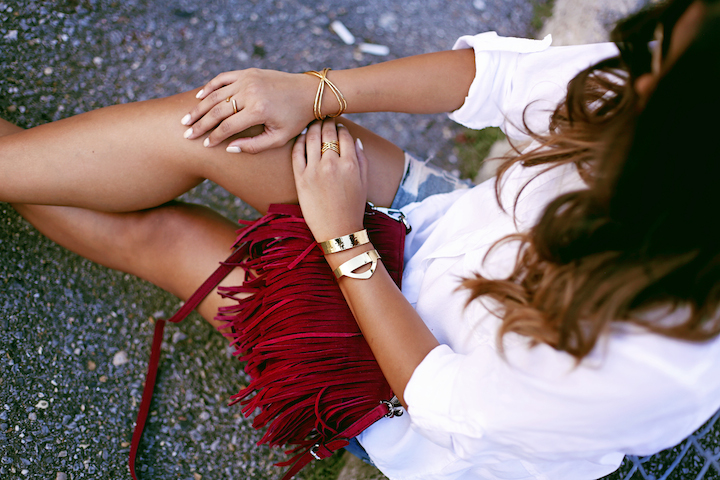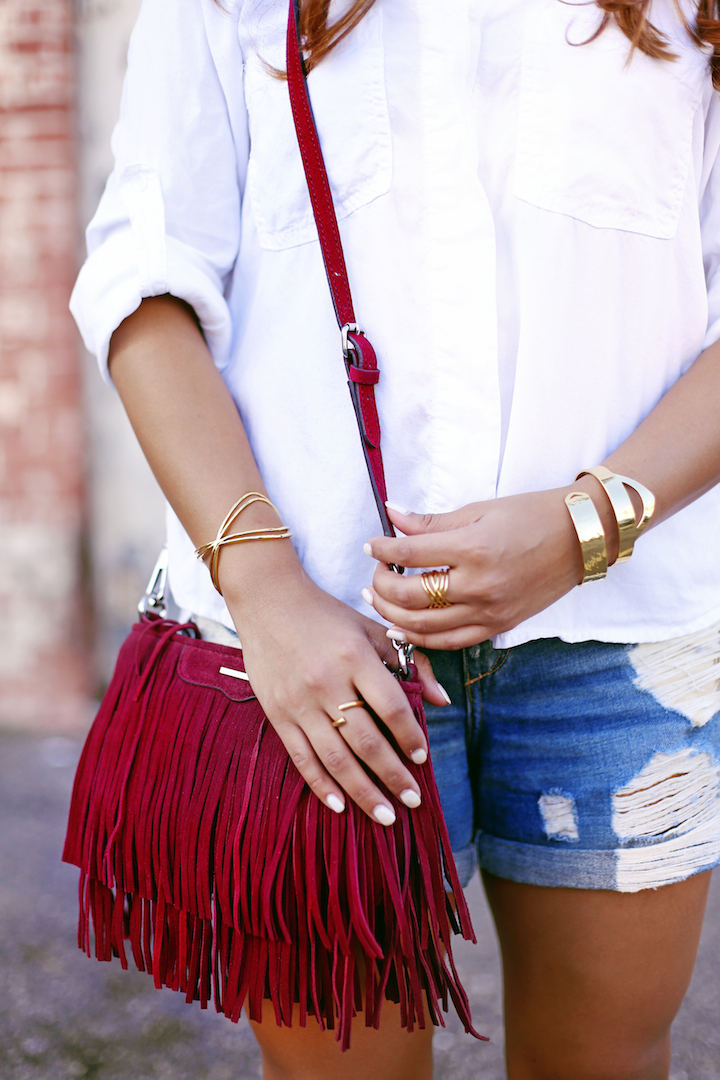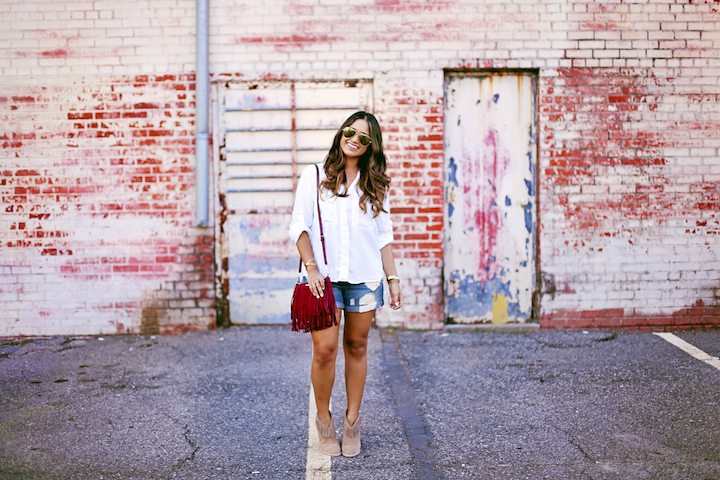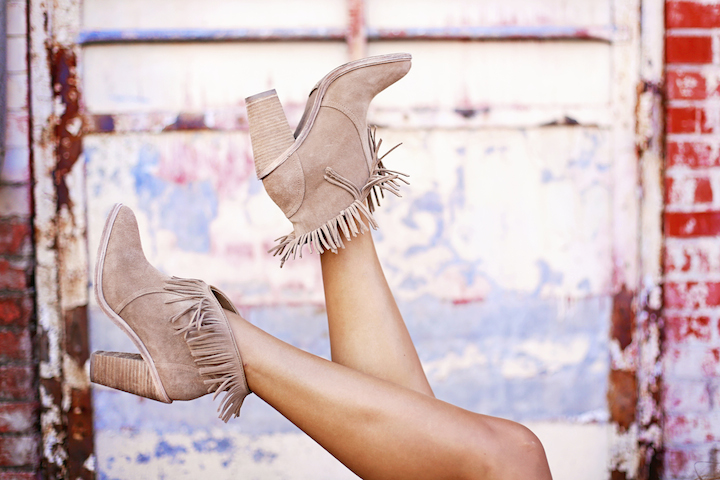 Photos by: Kaela Rodehorst Photography 
| Shop This Look |

Outfit: Rag & Bone Boyfriend Shorts | Split Back Shirt c/o Bella Dahl | Rebecca Minkoff Finn Cross Body & Joie Loren Boots c/o Emma's Shoes & Accessories |
Jewelry: Amanda Cuff, Carter Cuff Set, Jillian Ring, Skyler Cuff &  Nina Ring c/o Gorjana
Good Morning readers, when it comes to wearing these simple transitional looks, I always like to make sure that I'm dressing up my look with some eye catching jewelry and accessories like this bright burgundy fringe bag and my Gorjana jewels. What's great about Gorjana jewelry is that all of her golden understated pieces work well with your wardrobe year round, which makes them perfect for pairing with transitional outfits! My favorite piece from this season is the Skyler Cuff.
See more transitional looks below: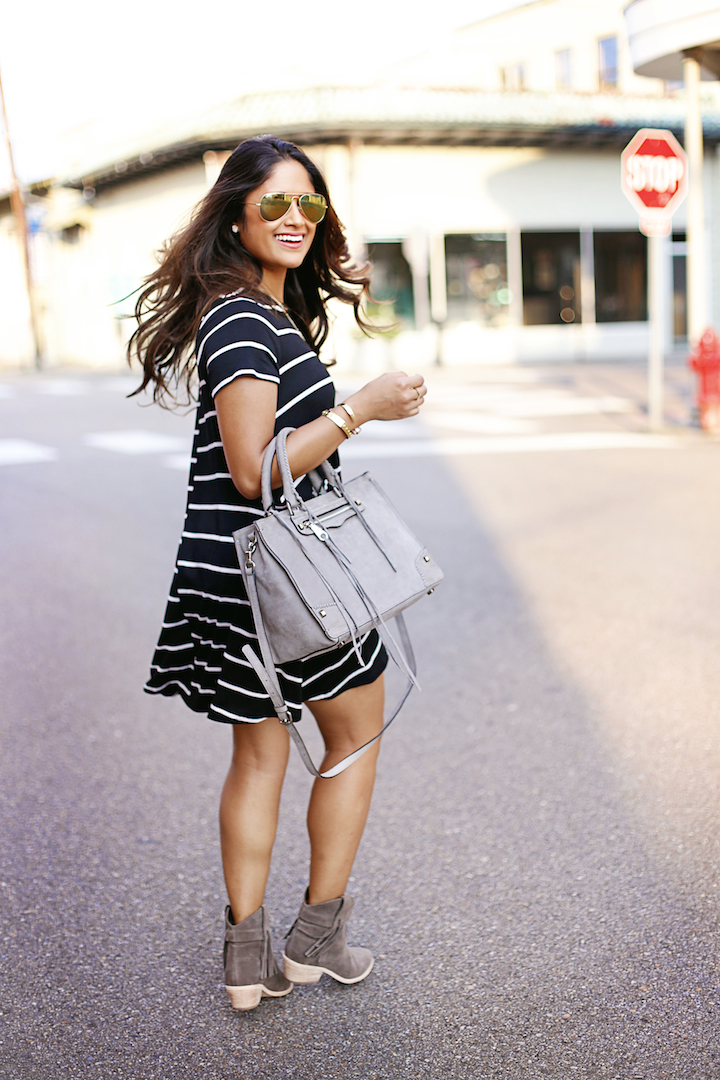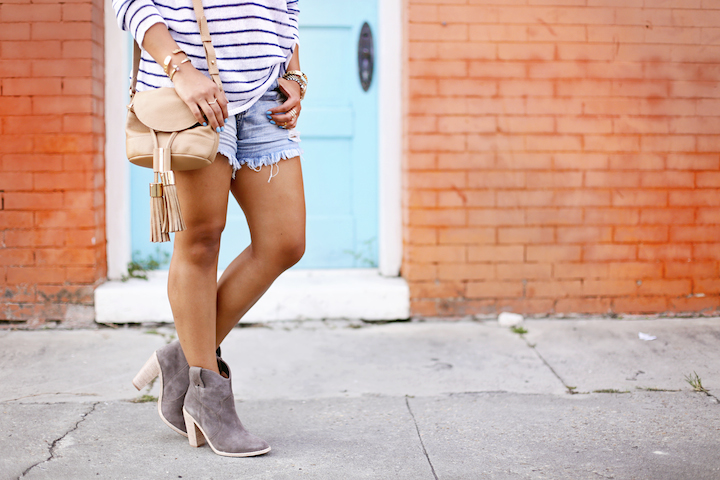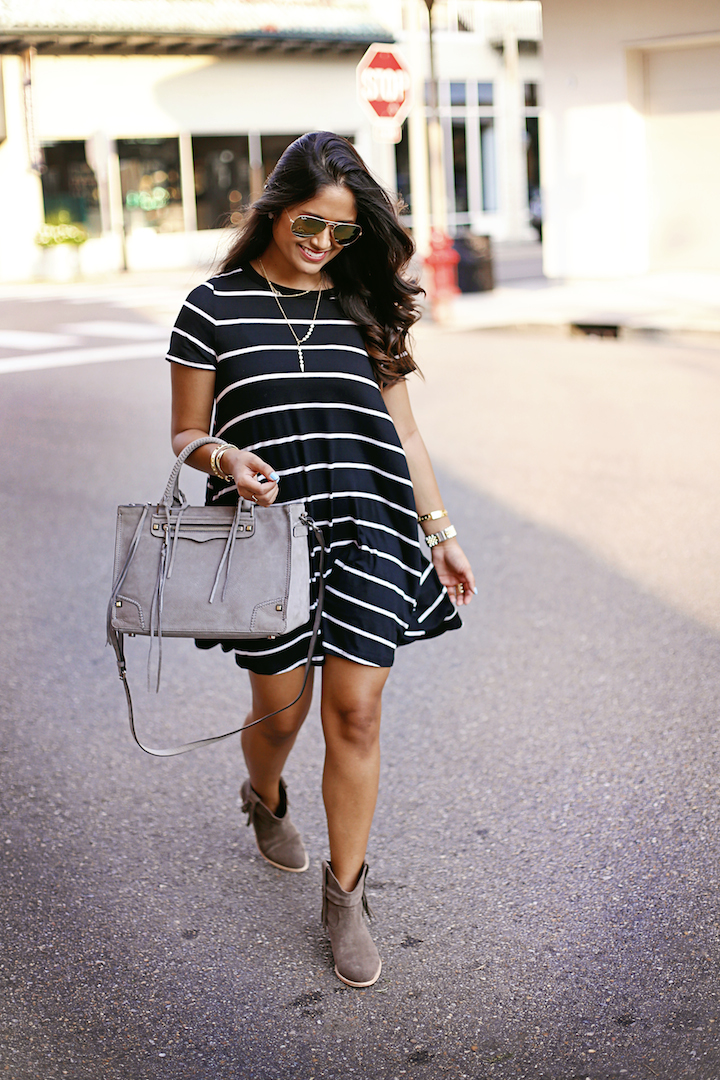 Outfit: Chloe Cross Body, Rebecca Minkoff Regan Satchel & Joie Keaton Booties c/o Emma's Shoes & Accessories | Joie Monte Booties | Striped Dress c/o Candy Apple (similar here)