Happy Friday & Labor Day Weekend! Who's ready for a long weekend of fun and relaxation? We don't have any exciting plans except for date night tonight and a pool day at my mom's on actual Labor Day, but I do plan on taking advantage of some of these amazing Labor Day Sales. In fact, most of them have already started. The Abercrombie sale is so good that we basically ordered my sister an entire new wardrobe last night! 40-60% OFF throughout the store + an extra 15% OFF select styles! Check out some of the top Labor Day deals below! I'll be sure to update this list as more sales launch throughout the weekend!
Labor Day Weekend 2020 Sale Round Up
Abercrombie & Fitch |  40-60% off throughout the store all weekend!

Aerie | 25-50% off the Aerie Collection
American Eagle | 25-50% off EVERYTHING!

Baublebar | end of season sale

Colleen Rothschild Beauty | 20% off site-wide! | Use code: LBDAY20

Express | 40% off site-wide!
 Kendra Scott  | 20% off EVERYTHING!

Makeup by Meggan | 25% OFF all orders | code: MBYM
Vince Camuto | 25% OFF your purchase | code: LABORDAY25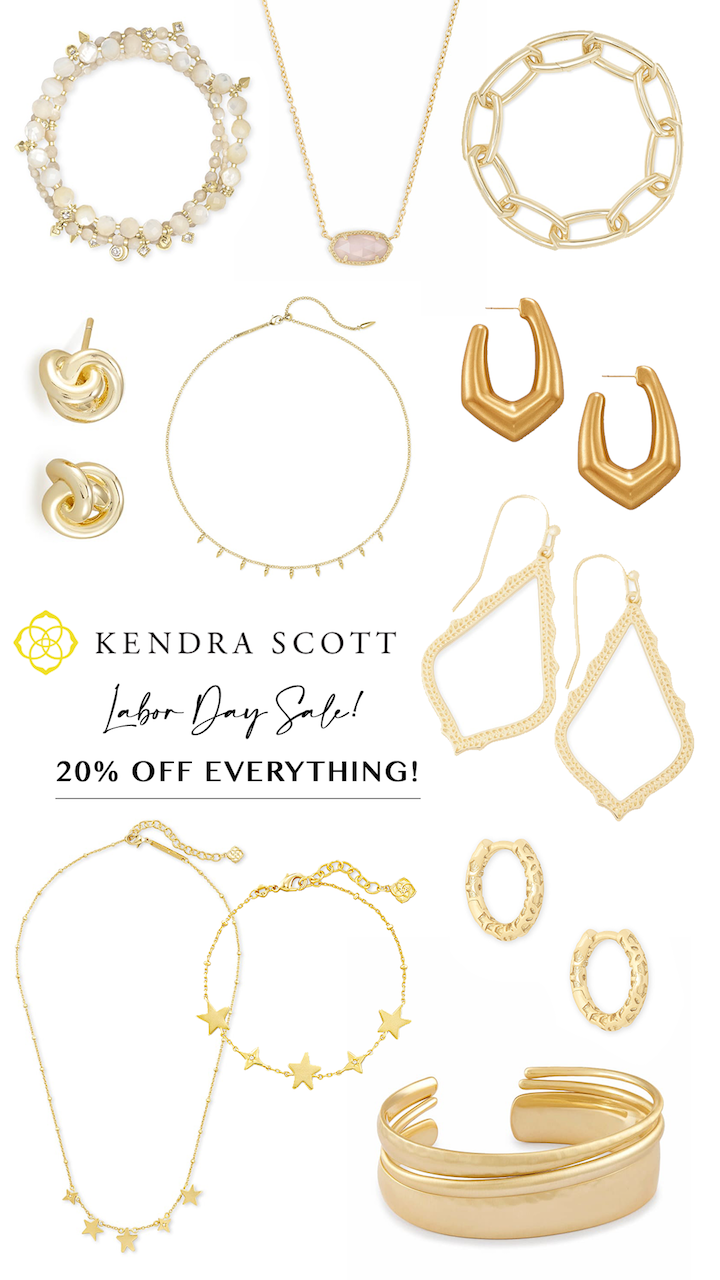 | Shop 20% off EVERYTHING at Kendra Scott |
1. Kennedy Gold Stretch Bracelet | 2. Elisa Pendant Necklace | 3. Beckett Link Bracelet | 4. Presleigh Love Knot Stud Earrings | 5. Addison Choker Necklace | 6. Kaia Hoop Earrings | 7. Sophia Drop Earrings | 8. Jae Star Choker Necklace | 9. Jae Star Delicate Chain Bracelet | 10. Maggie Huggie Earrings | 11. Tiana Pinch Bracelet Set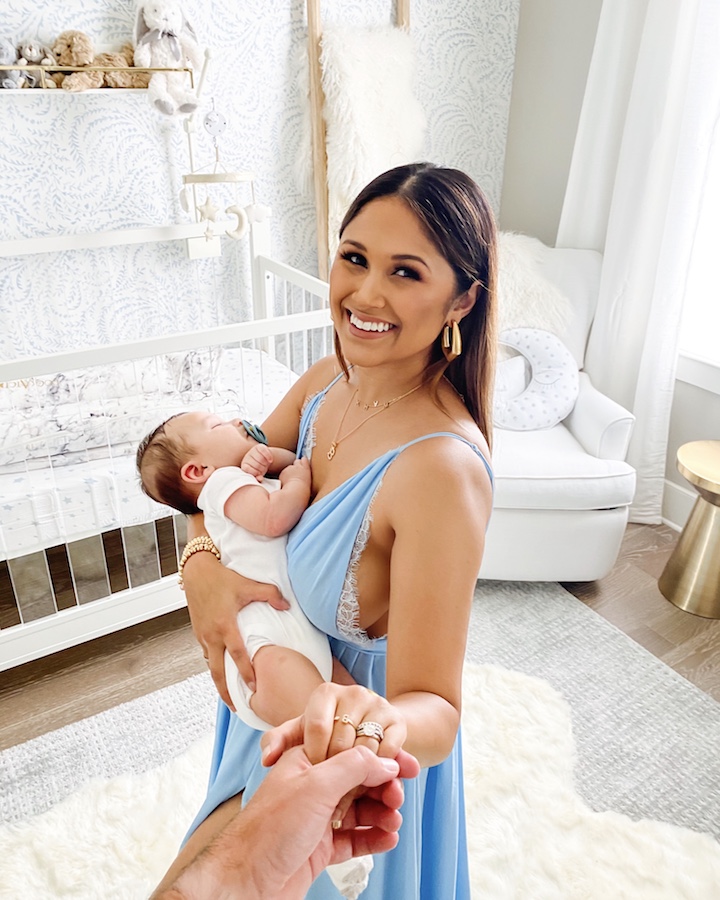 I love these Kaia Hoop Earrings by Kendra Scott!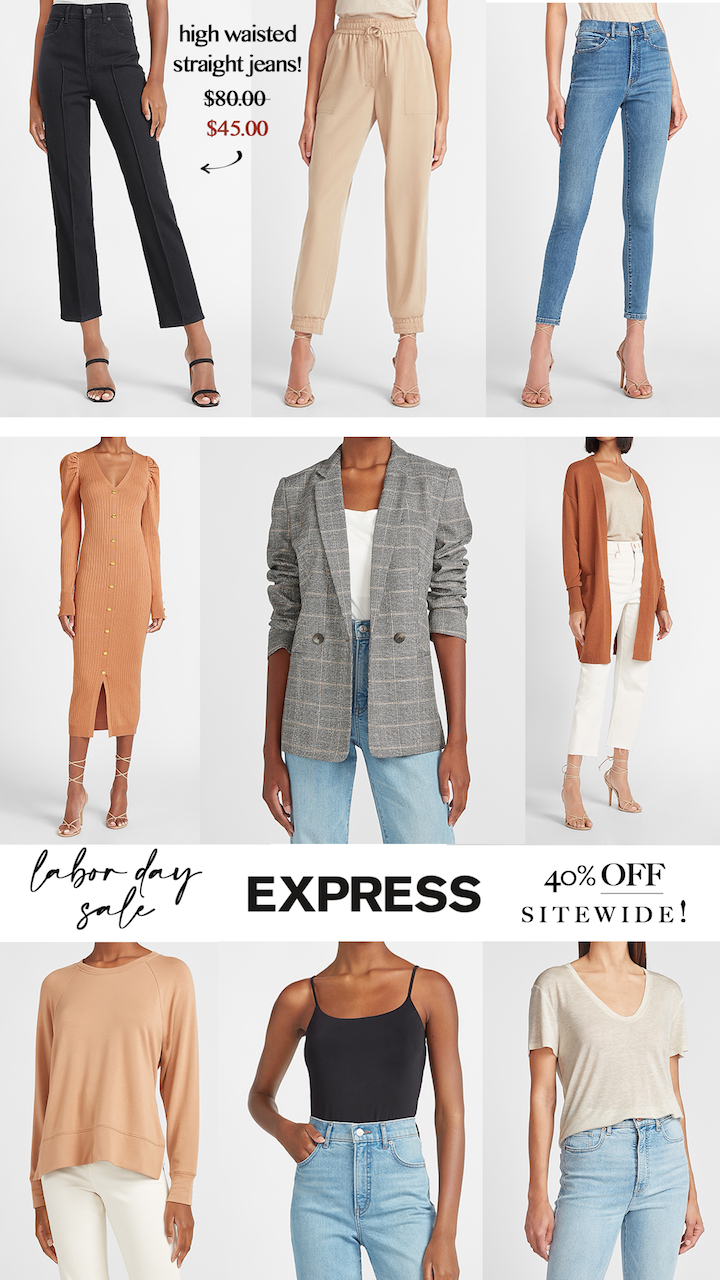 |Shop 40% off site-wide at Express |
1. Black Seamed Straight Jeans | 2. High Waisted Soft Joggers | 3. Medium Wash Skinny Jeans | 4. Sweater Dress | 5. Double Breasted Blazer | 6. Long Pocket Cardigan | 7. Side Slit Sweatshirt | 8. Scoop Neck Cami | 9. Soft V-Neck Relaxed Tee
| Shop 25-50% off the Aerie Collection Aerie & 25-50% off EVERYTHING American Eagle |
1. Oversized Quarter Zip | 2. Long Sleeve Cropped T-Shirt | 3. Oversized Hoodie | 4. Leopard Print Leggings | 5. Ribbed Bike Short | 6. Tie-Dye Legging | 7. Pocket Legging | 8. White Legging | 9. Mesh Legging
| Shop 40-60% off throughout the store all weekend at Abercrombie & Fitch |
 1. Knotted Crew Tee | 2. High-Low Hoodie | 3. Suede Belted Mini Skirt | 4. Cami Bodysuit | 5. Lace-Trim Cami | 6. Leopard Print Hoodie | 7. Button-Up Midi Dress | 8. Skinny Ankle Jeans | 9. Short Sleeve Bodysuit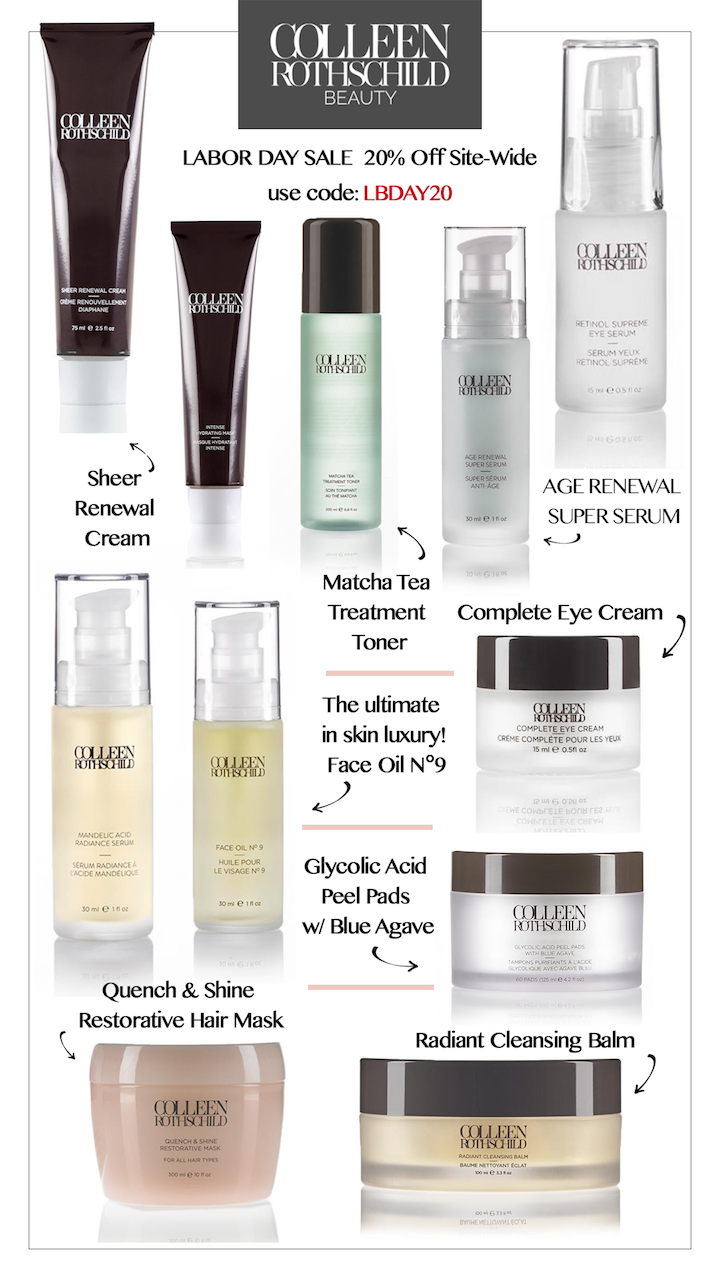 | Shop 20% off site-wide at Colleen Rothschild Beauty with code: LBDAY20 |
1. Sheer Renewal Cream | 2. Intense Hydrating Mask | 3. Matcha Tea Treatment Toner | 4. Age Renewal Super Serum | 5. Retinol Supreme Eye Serum | 6. Mandelic Acid Radiance Serum | 7. Face Oil N°9 | 8. Complete Eye Cream | 9. Glycolic Acid Peel Pads with Blue Agave | 10. Quench & Shine Restorative Mask | 11. Radiant Cleansing Balm