Check out the video below or click here–>Sucre New Orleans
Be sure to watch in HD for the best quality version of the film | Film by: Brooke Boyd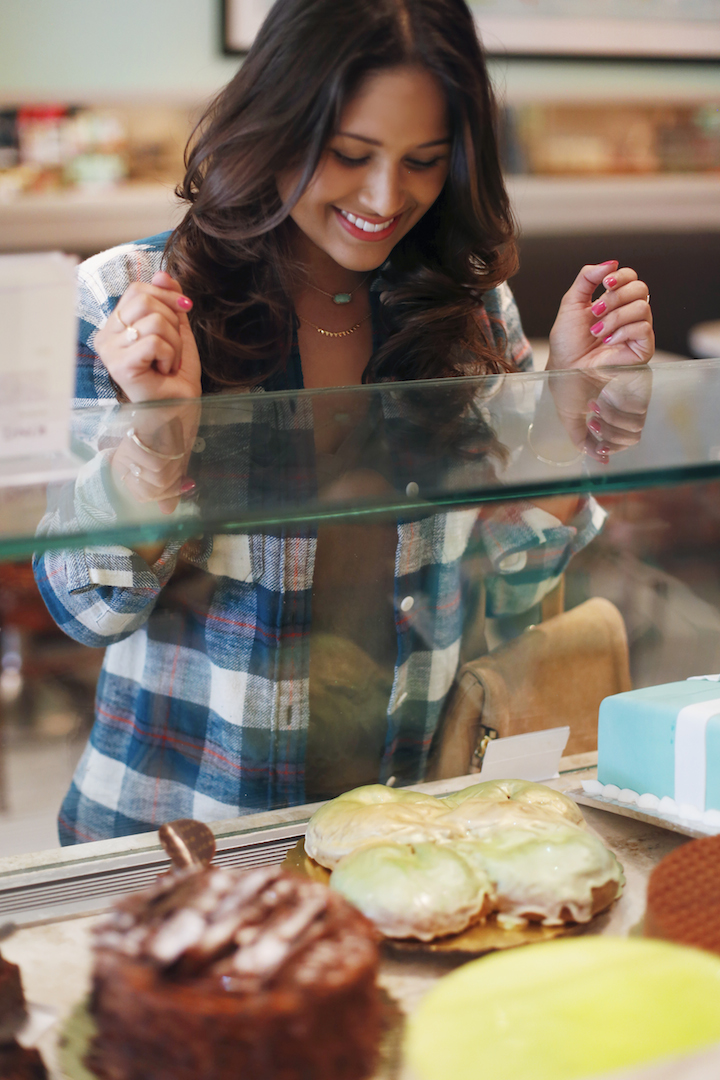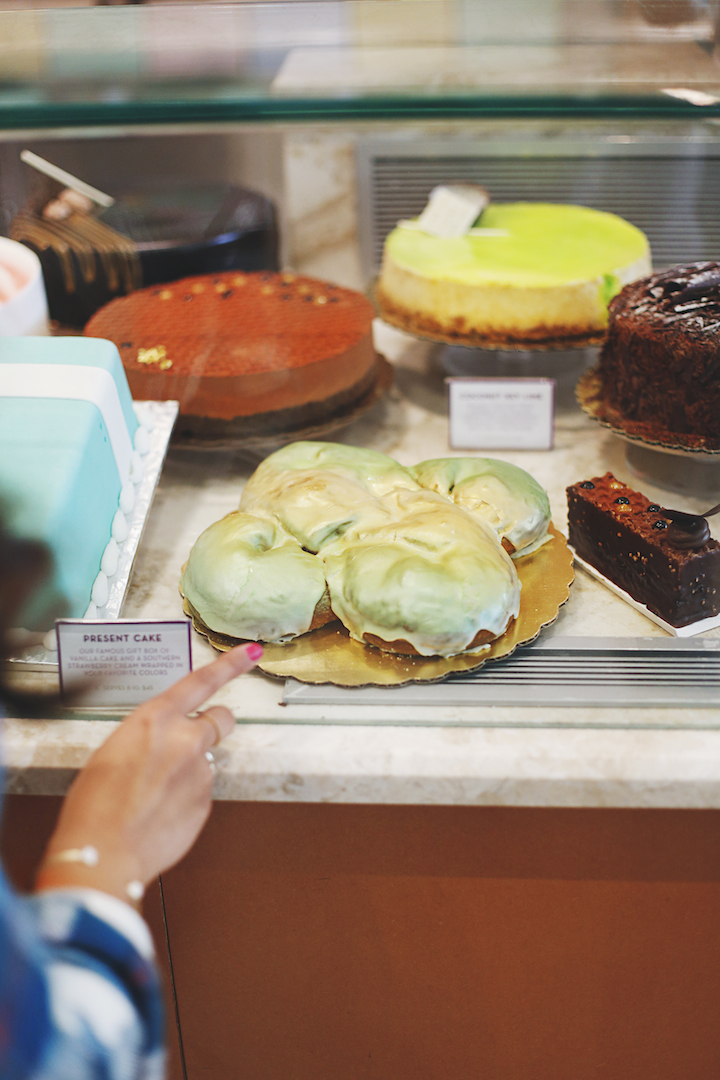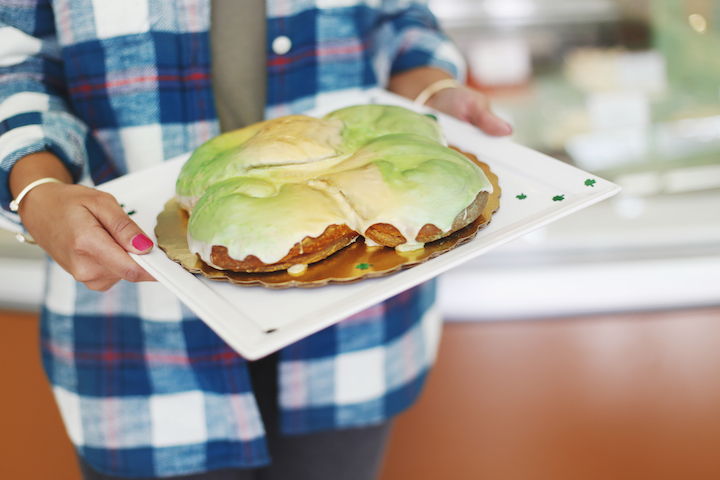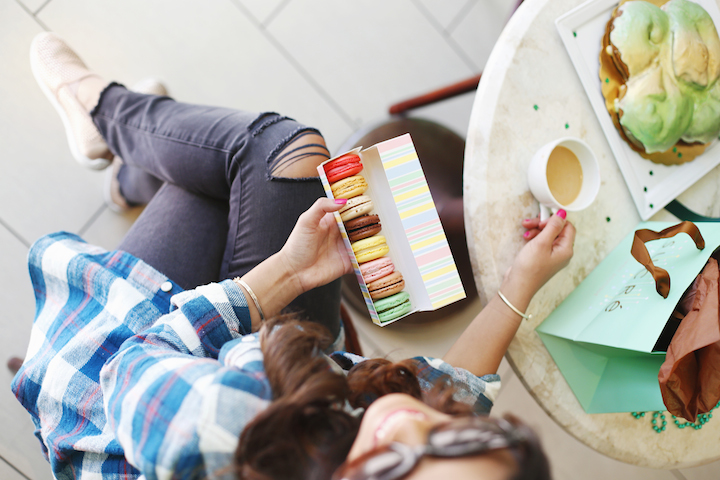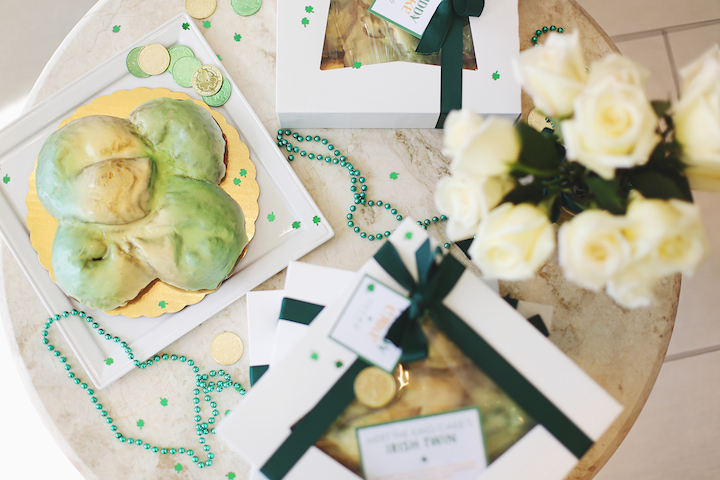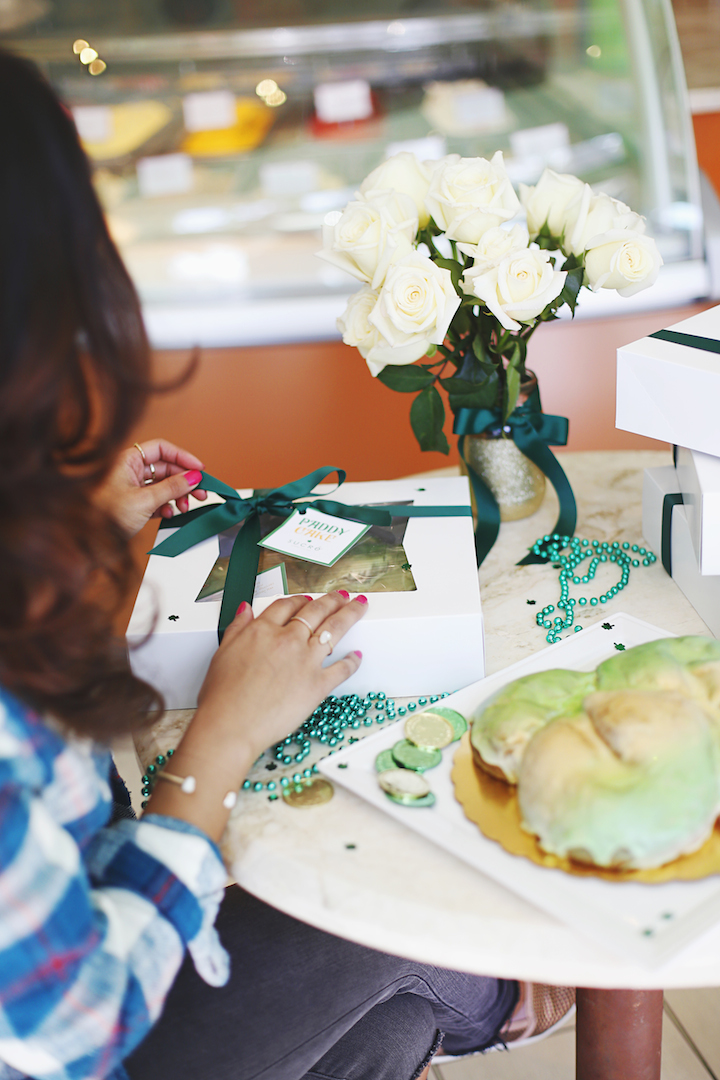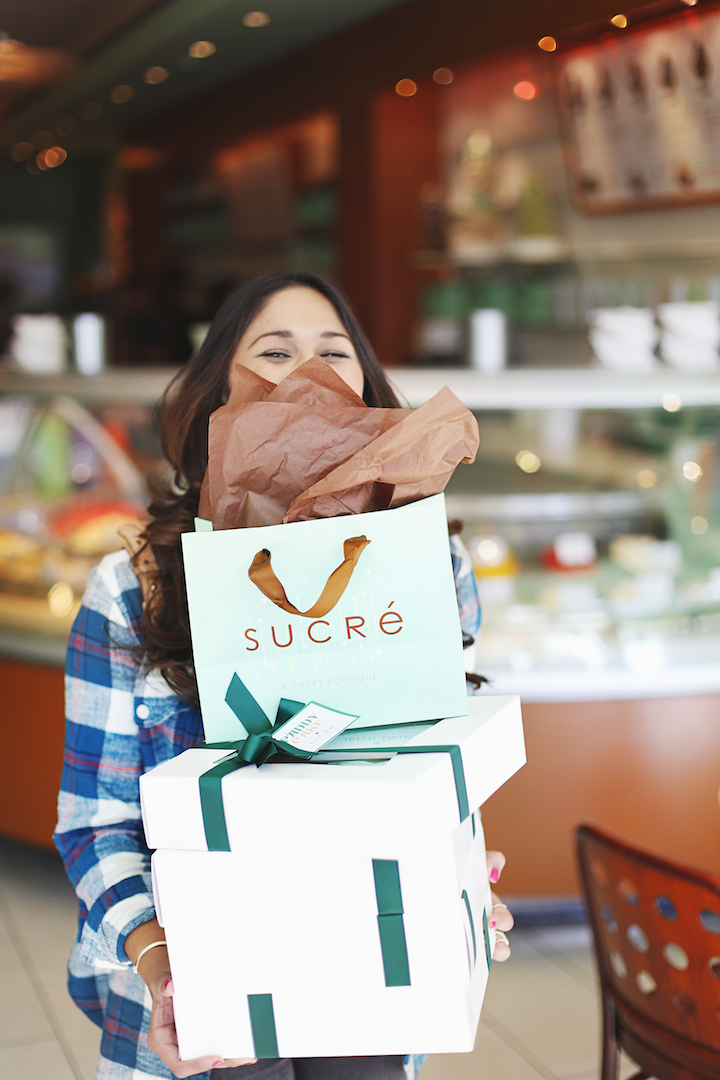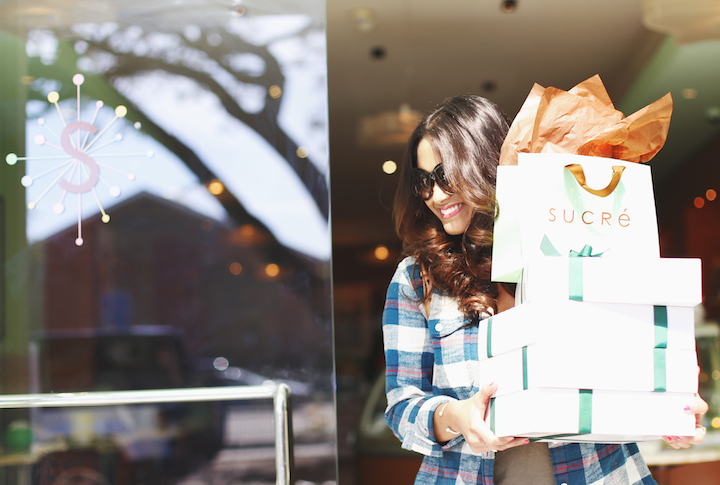 Photos by: Kaela Rodehorst Photography
Outfit: Plaid Flannel Shirt, sold out (similar) | J Brand Photo Ready Cropped Jeans | Joie Kidmore Rose Gold Sneakers c/o Emma's Shoes
Hi everyone, is your mouth watering yet at all of this Sucre goodness? I thought so! I'm sure most of you local New Orleanians are familiar with Sucre's king cakes, macaroons and gourmet, handmade desserts.  What you might not be so familiar with is the King Cake's Irish twin, the Paddy Cake!  The delicious rich chocolate, salted caramel cream, folded into layers of buttery brioche, and topped with a glistening Irish whiskey glaze is baked at Sucre seasonally in honor of St. Patrick's Day. I must tell you that when I tasted it for the first time, it merely melted in my mouth and then had me running around the house singing "Paddy Cake, Paddy Cake" from the sugar high. Thank goodness that I didn't keep all of those Paddy Cakes for myself because I probably would have eaten every last heavenly bite!  I highly recommend that you try one! We all know that I have a serious sweet tooth so you can trust me when it comes to dessert reviews. Oh and by the way, it's best served warm! If you want to take it to whole a new level of amazingness, add a scoop of gelato! Let me know what you think after that!
Stay tuned for more delectable desserts from Sucre on Haute Off The Rack. These treats will have you trying to reach through computer screen!
Make sure to check out the video below or click here–>Sucre New Orleans | Be sure to watch in HD for the best quality version of the film | Film by: Brooke Boyd
shopsucre.com | Sucre Locations | @sucreneworleans
This post was brought to you by Sucre New Orleans. All opinions are my own.