Happy Friday everyone, I know it's so early to be thinking about fall outfits, but you know what it's not too early for? Transitional outfits! Pieces you can wear now and later! August is only a couple days away and I'm sure we can all agree that it's one of the most awkward months when it comes fashion. It's like summer is pretty much over, but it's still hot as hell and no where near fall! So what do you wear? Allow me to fill you in on a little secret….all you do is wear a different version of the same outfit everyday. Just change up the color combo and maybe the shoes the shoes and bag, but it works like a charm! However, this does require you to invest in some key transitional pieces. Fortunately, I found some great closet staples from Abercrombie at affordable prices like this lace tank for only $28 and don't stop at one color. Go ahead and stock up on a few colors like the olive and white. Trust me, you will thank yourself later!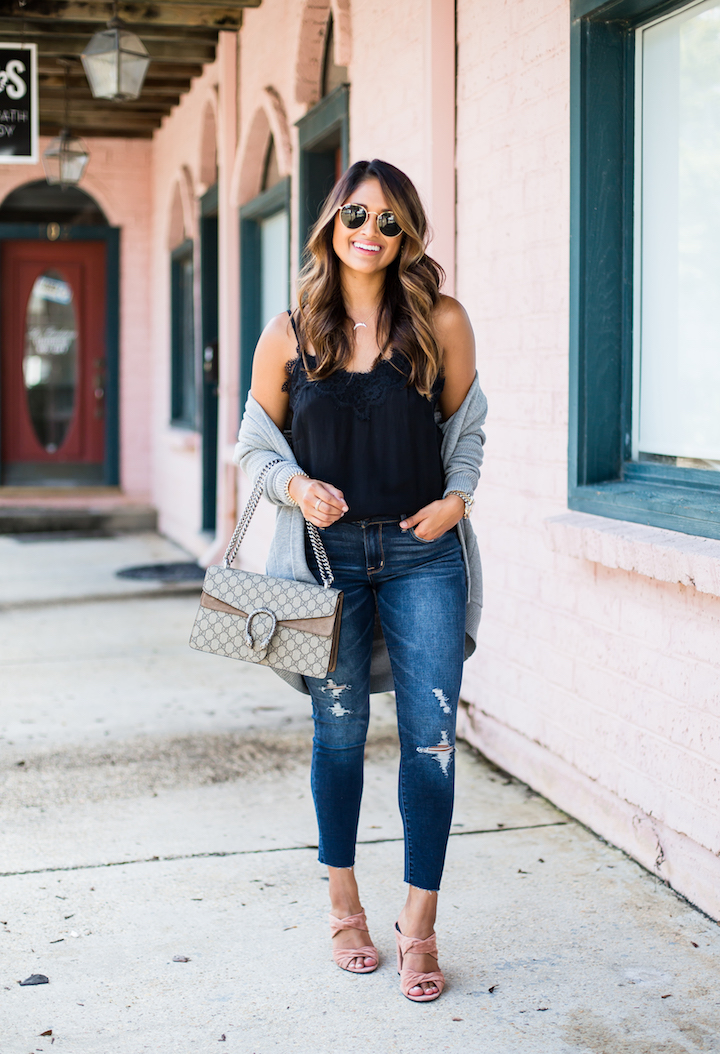 As for jeans, I am obsessed with this ankle length pair with the raw hem detail. I swear it's like they were custom made for me. I'm only about 5 ft so I ordered the "short" length and they actually hit right before the ankle just like they're supposed to. This almost never happens for me. Plus they have the perfect amount of stretch and structure for a flattering fit. Oh and get this…they're on sale for only $39!
| Shop Ankle Jeans Under $40 |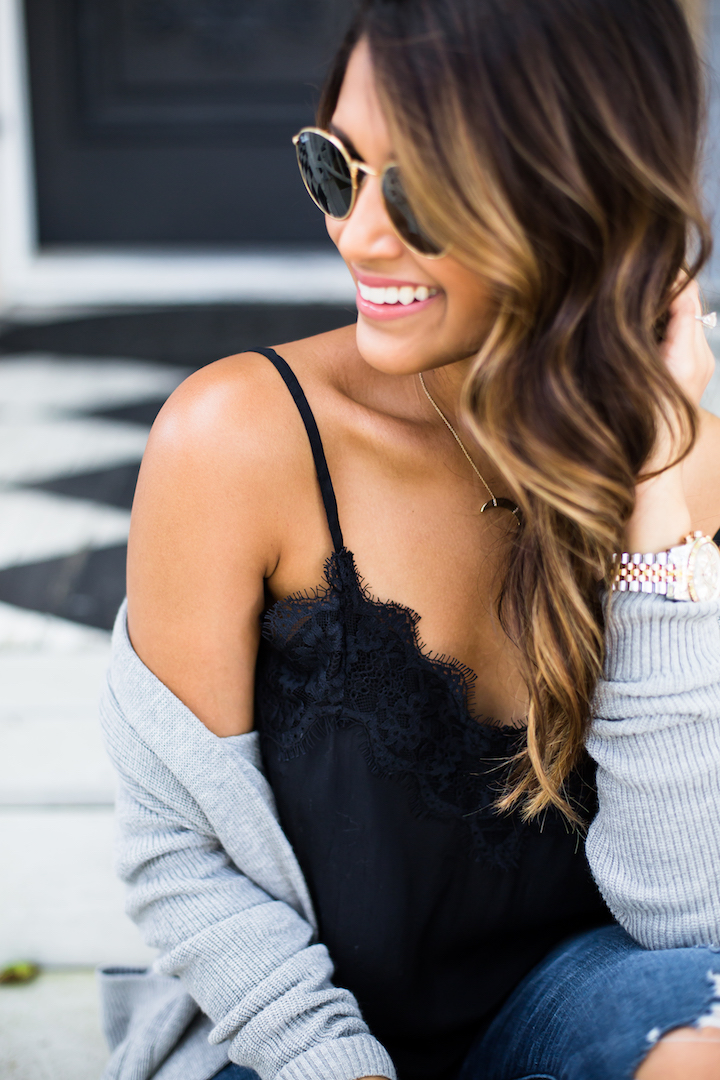 Thirdly, you'll need a variety of cardigans and/or vests, I recommend getting grey, black and camel color or you can always go for a pop of color with olive green or burgundy.
| Shop Cardigans |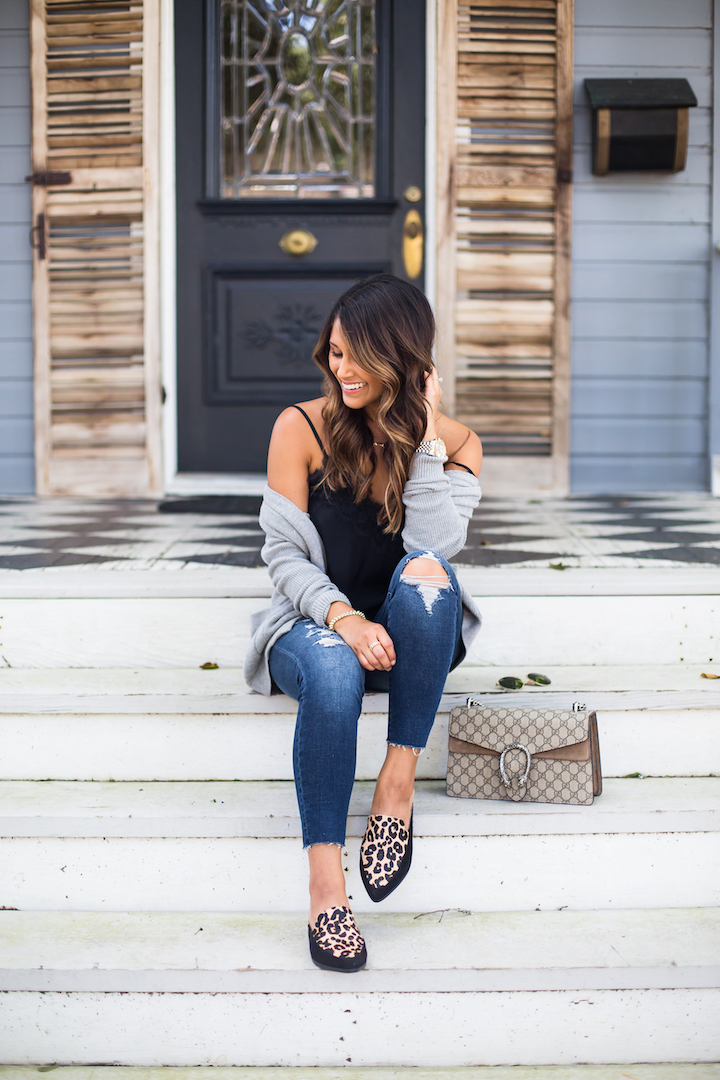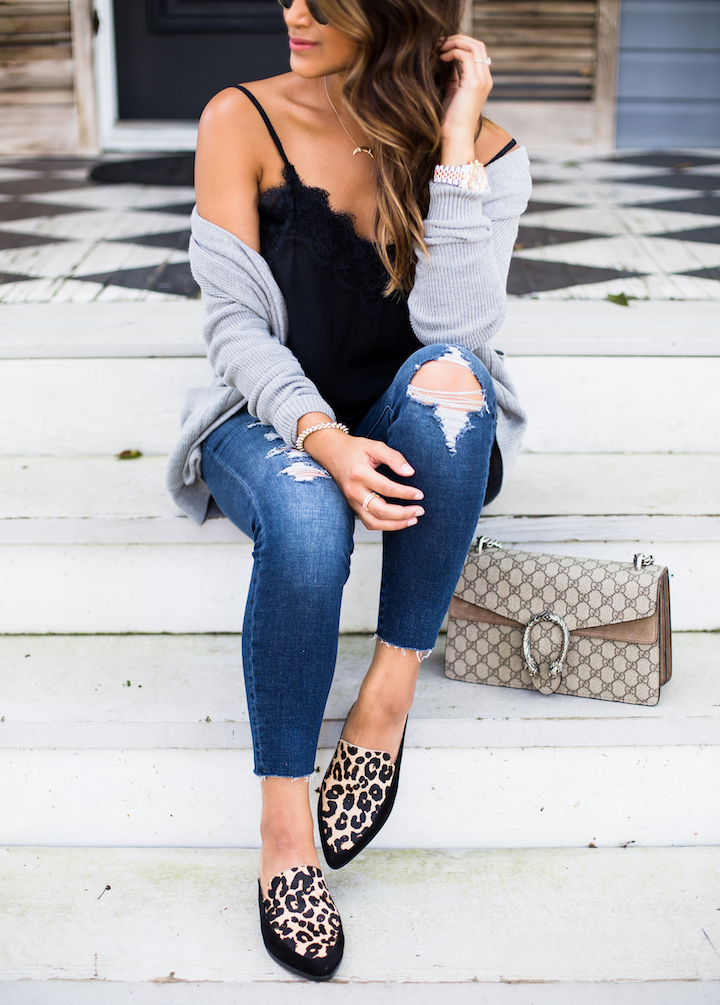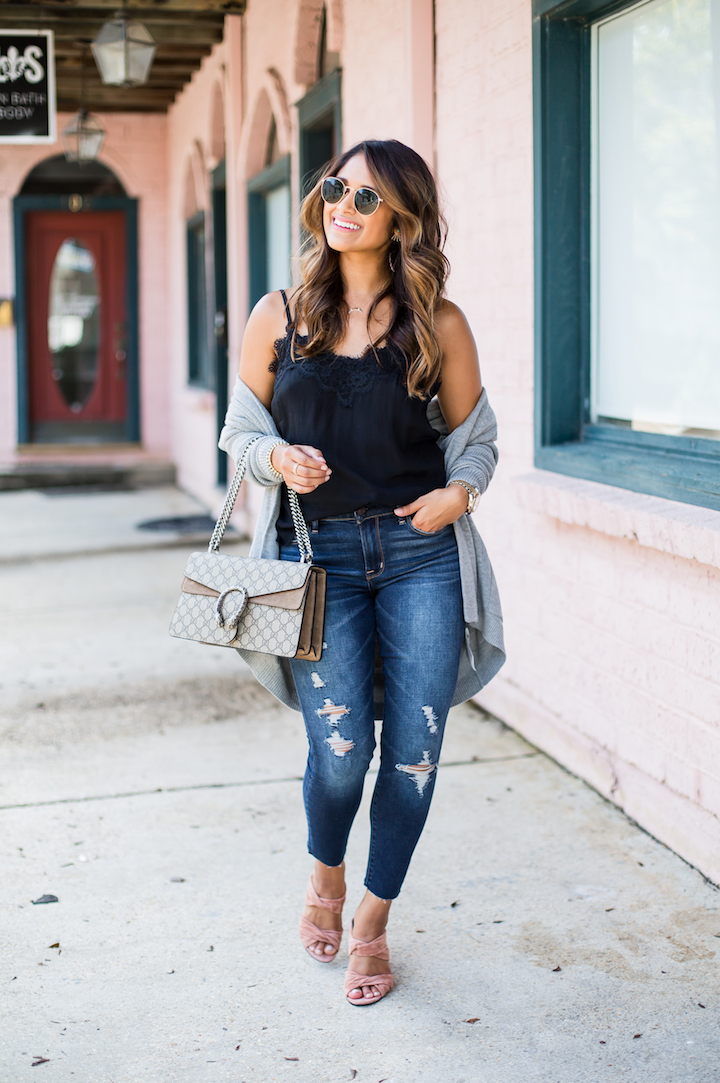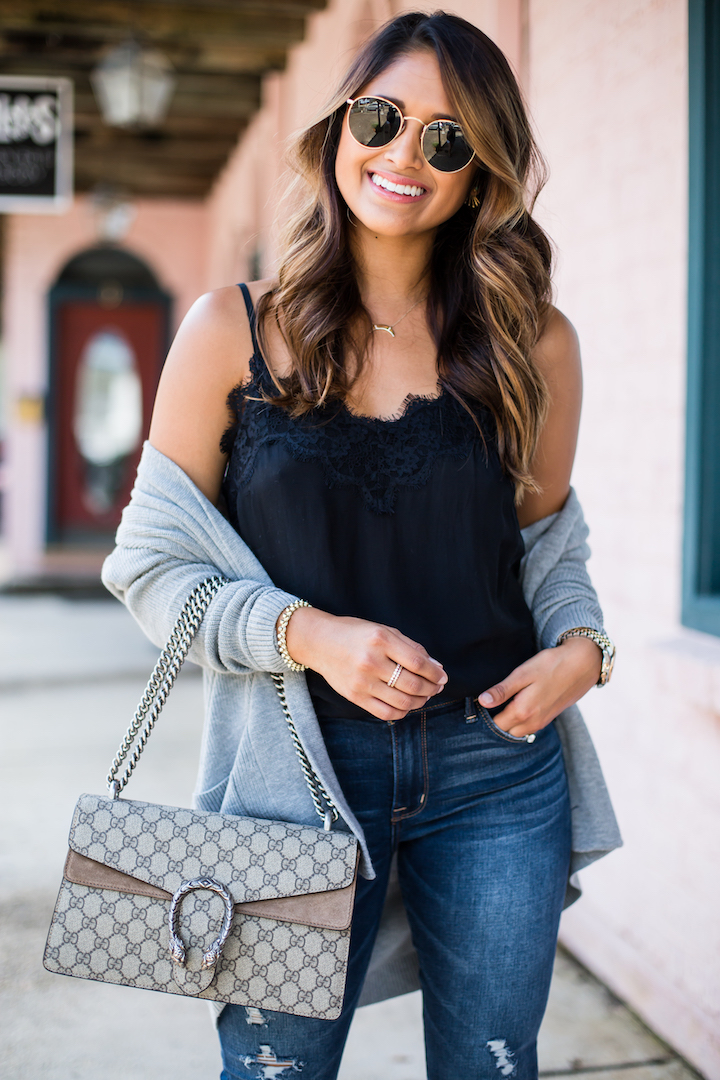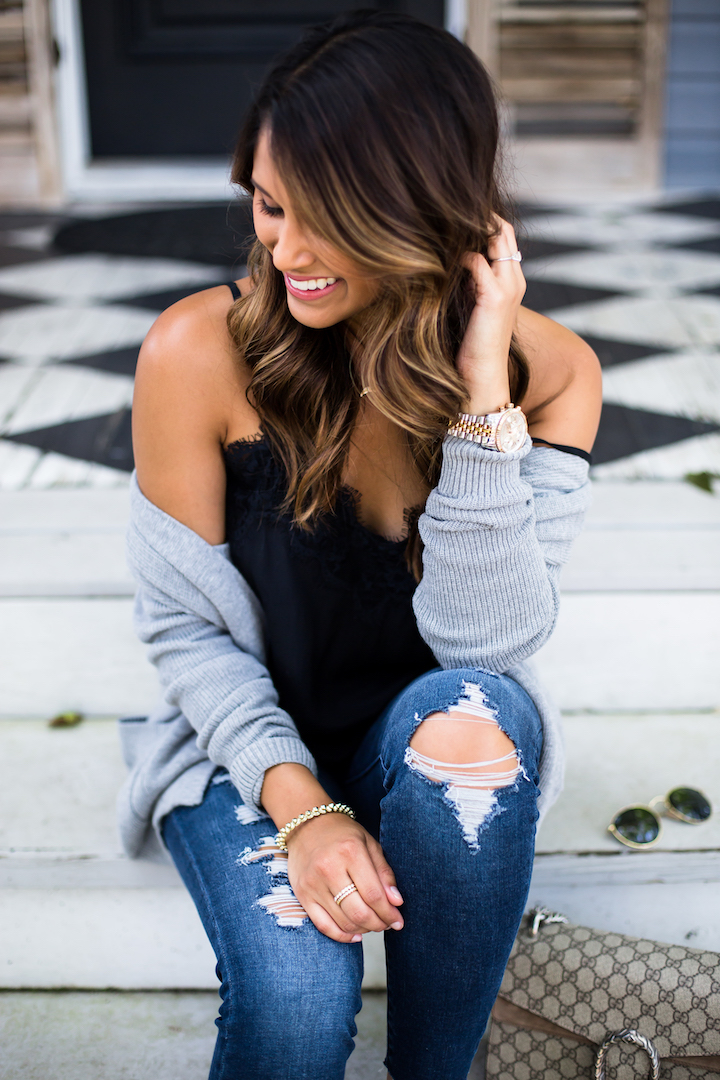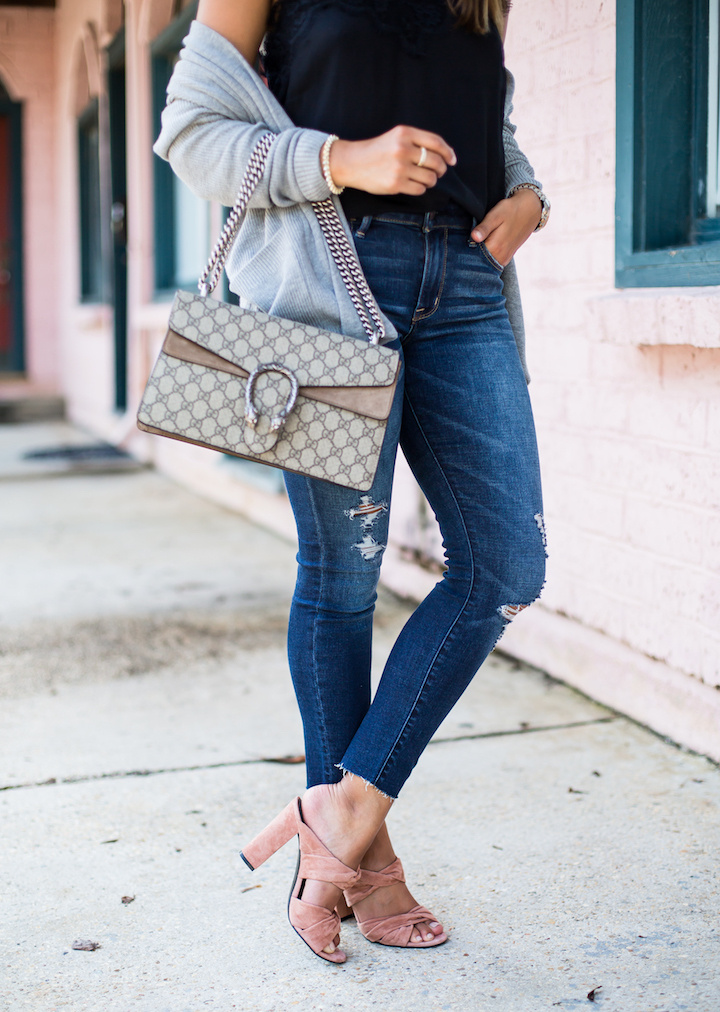 | Shop This Look |

Outfit: Ankle Jeans — (wearing sz 26 short), Black Lace Tank — (wearing sz XS) & Grey Cardigan c/o Abercrombie (wearing sz XS) | Leopard Loafer Mules | Demy Mules | Round Ray-Ban Sunglasses
Photos by: Michelle Preau
This post is in partnership with Abercrombie & Fitch, a brand I love. All opinions and selections here are my own. Thank you for supporting the affiliate posts who make this blog possible.
SaveSaveSaveSave
SaveSave