Hi everyone, today I'm sharing my five favorite things from my recent stay at the Four Seasons Hotel in Houston. If you follow me on Instagram, then you know that Krystal from A Pinch of Lovely and I traveled to Houston a couple weeks ago to scope out the Nordstrom Anniversary Sale for you all and when we weren't shopping we were enjoying our time at the Four Seasons Hotel or stuffing our faces at all of the delicious local restaurants. Speaking of delicious restaurants, the minute we arrived to Houston we made dinner reservations at Helen in the Heights to enjoy some Greek food and they did not disappoint. We ordered a smorgasborg of appetizers along with some entrees for everyone to split, but our favorites were the zucchini chips, Greek dips and chicken gyro platter. Scroll through this post to see more of my top faves from Houston.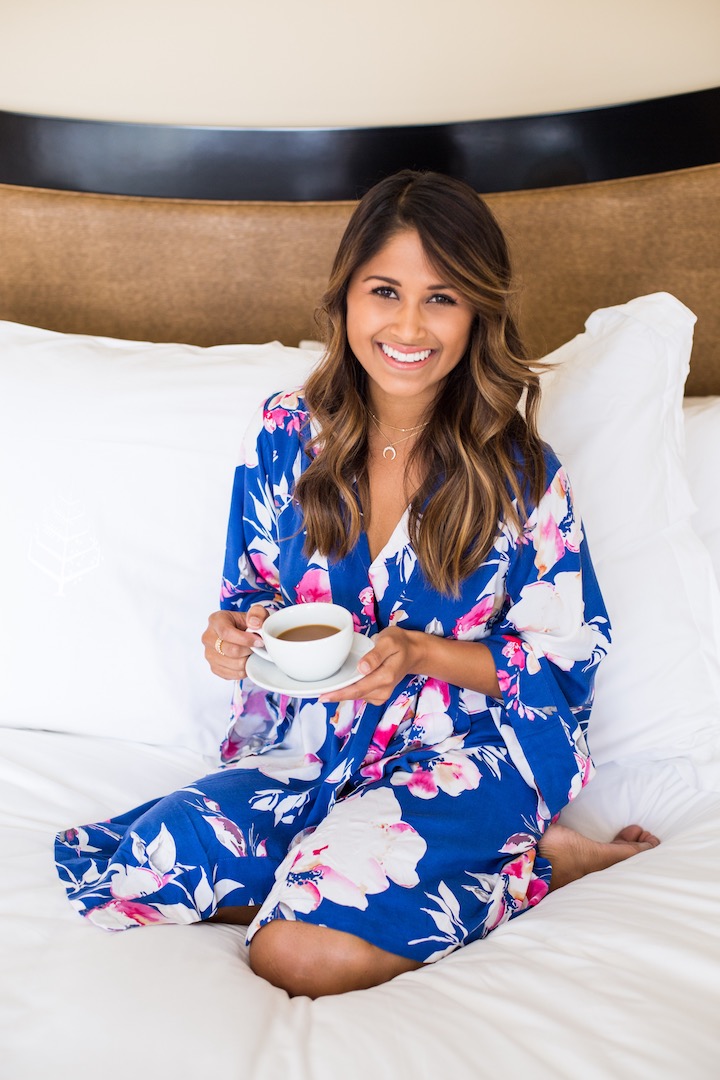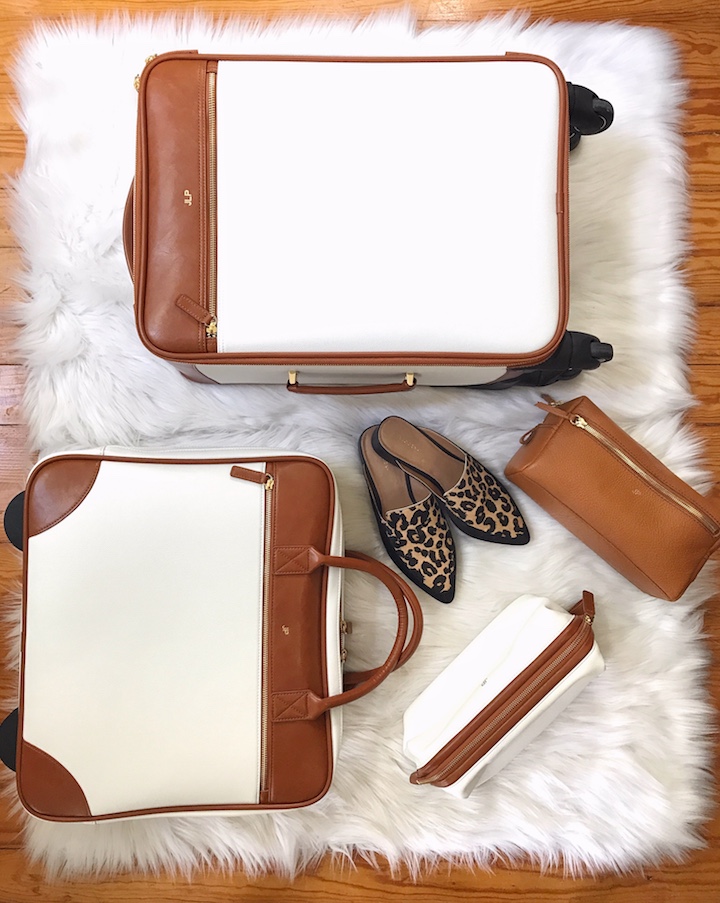 1) I finally got to use my beautiful new Mark & Graham travel bags.
If you follow along with Haute Off The Rack Regularly, then you know how often I travel and how extensive my travel bag collection has grown over the past few years especially with pieces from Mark & Graham. I'm a huge fan of their travel bags and accessories especially these beautiful new cream and camel spinners. On top of their travel bags, Mark and Graham is also one of my top gifting destination for any occasion for both men and women especially because you can personalize all of the items with their initials.
See some of my most recent posts featuring their travel collection here—> Chic New Mark & Graham Travel Bags & His & Hers Summer Travel Style
| Shop Mark & Graham Travel Bags & Accessories |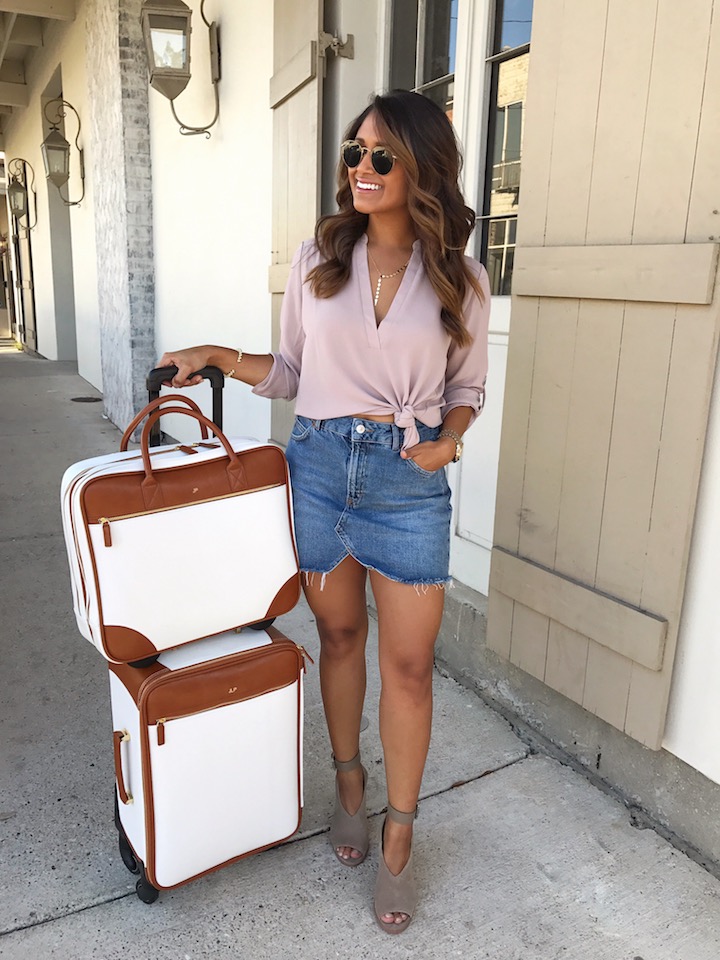 | Shop This Look |

Outfit: Denim Skirt (similar here) | Tab Blouse | Marc Fisher Heels | Ray-Ban Round Sunglasses | Concourse Rolling Briefcase & Concourse Carry-On Spinner c/o Mark & Graham
| Shop My Shoes & Accessories |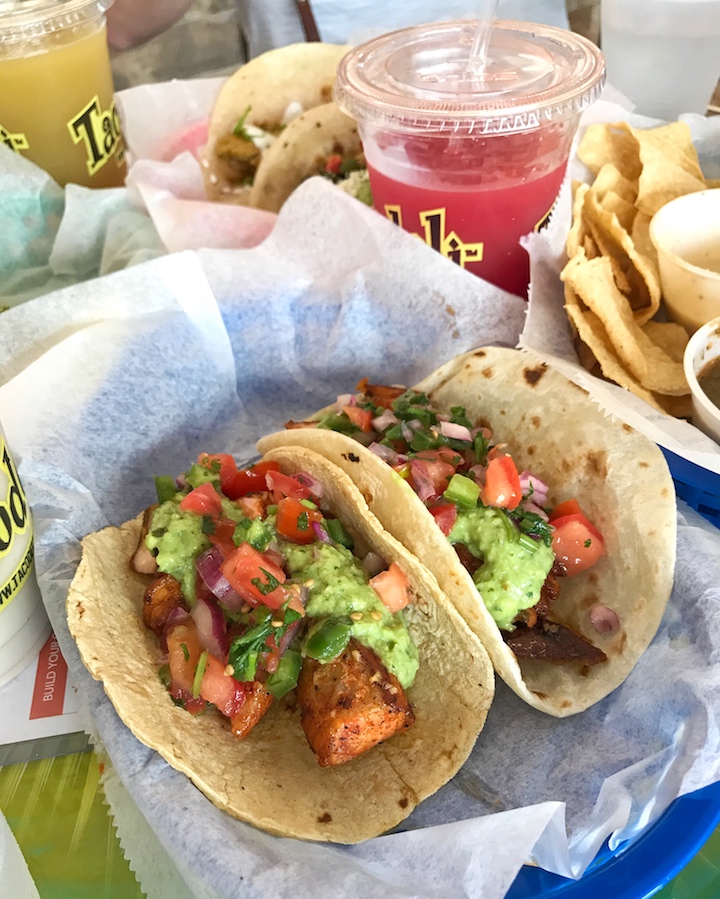 2) I ate some of the most delicious tacos I've ever tasted at Tacodeli! My two favorite tacos were the Cowboy and the Tikin Xic (salmon taco) and their chips and queso really hit the spot!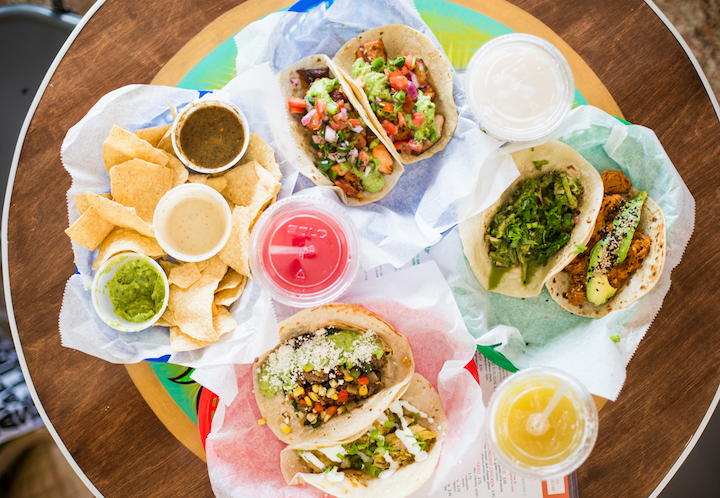 3) As if our suite wasn't luxurious enough with plenty of space and excellent customer service, we also got to enjoy pool time at the Four Seasons fully equipped with a bar and cafe.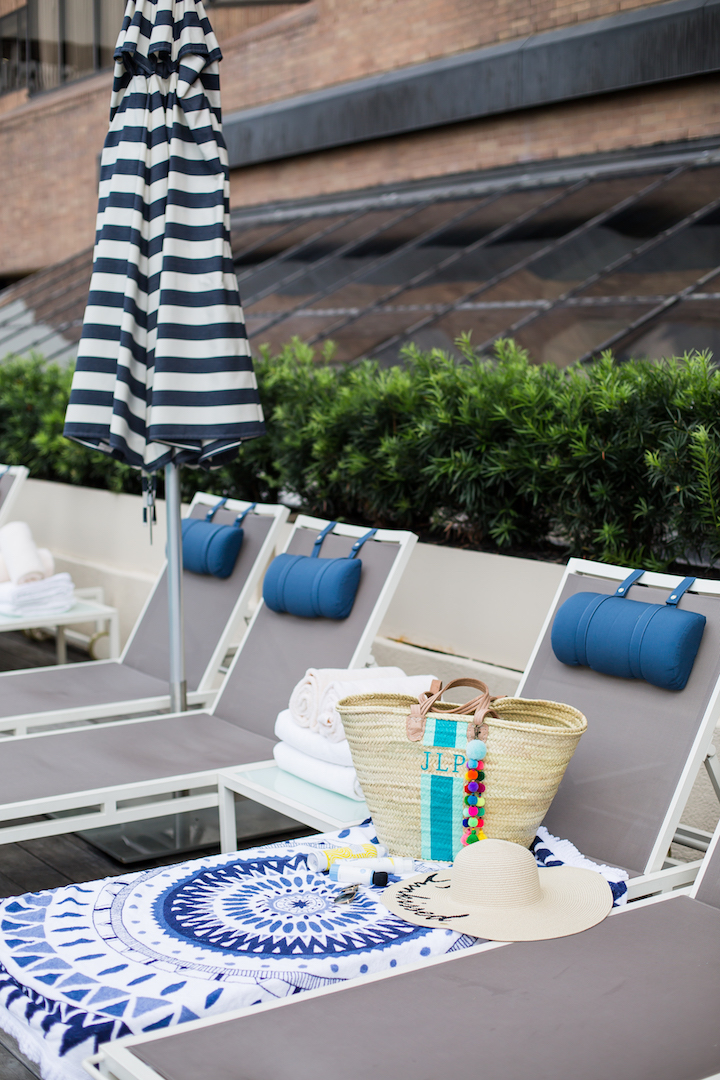 4) Never have I ever seen a more swoon-worthy oyster bar! State of Grace is goals! Be sure to order their hushpuppies, which comes with the most delicious butter I've ever had.  Seriously though, this butter was so goo that I wanted to take it home with me! LOL Their shrimp cocktail is also worth ordering and complements happy hour drinks perfectly.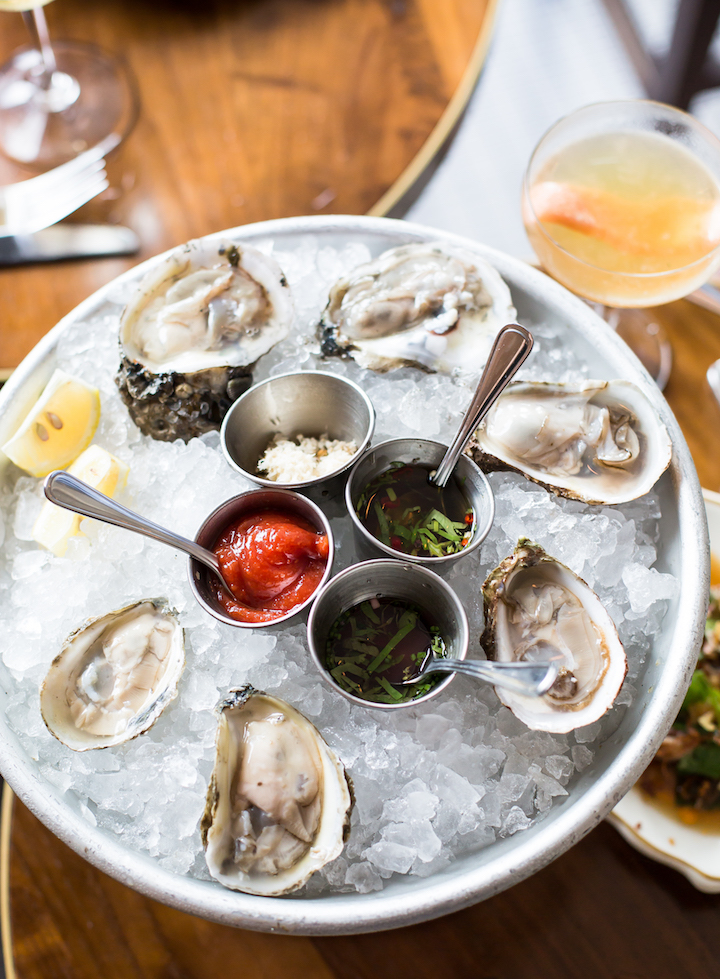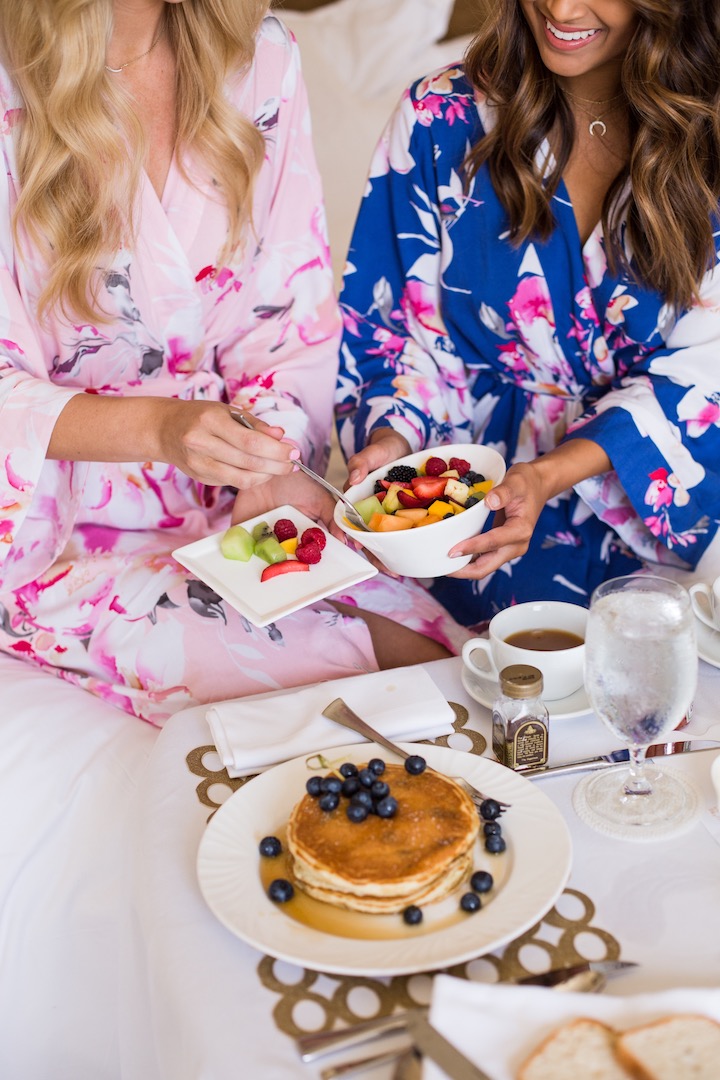 5) My number one favorite thing about staying in a hotel is room service especially during breakfast time because who doesn't love breakfast in bed. The Four Seasons did not disappoint with their mouth-watering blueberry pancakes and fresh fruit. They even offered gluten free toast!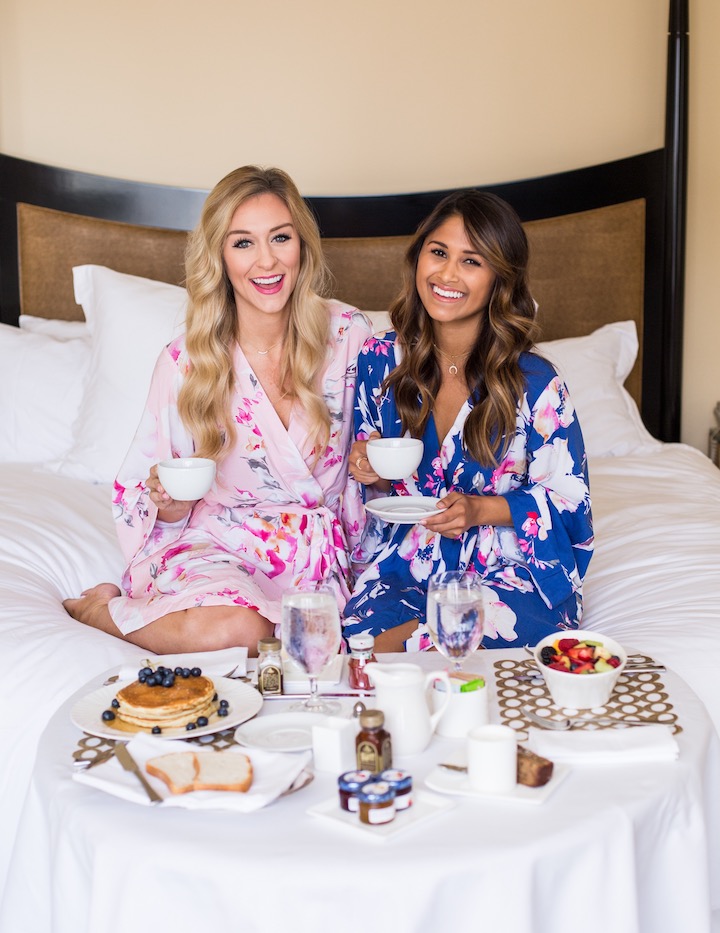 | Shop Our Robes |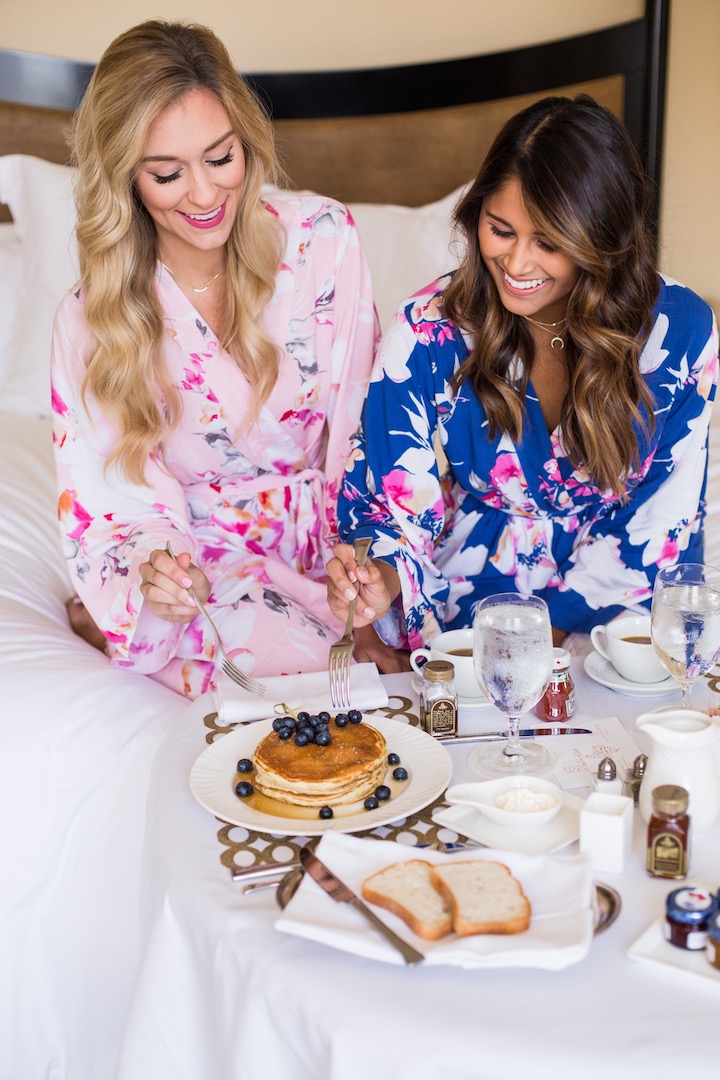 SaveSaveSaveSaveSaveSaveSaveSaveSaveSaveSaveSaveSaveSave
SaveSave
SaveSave