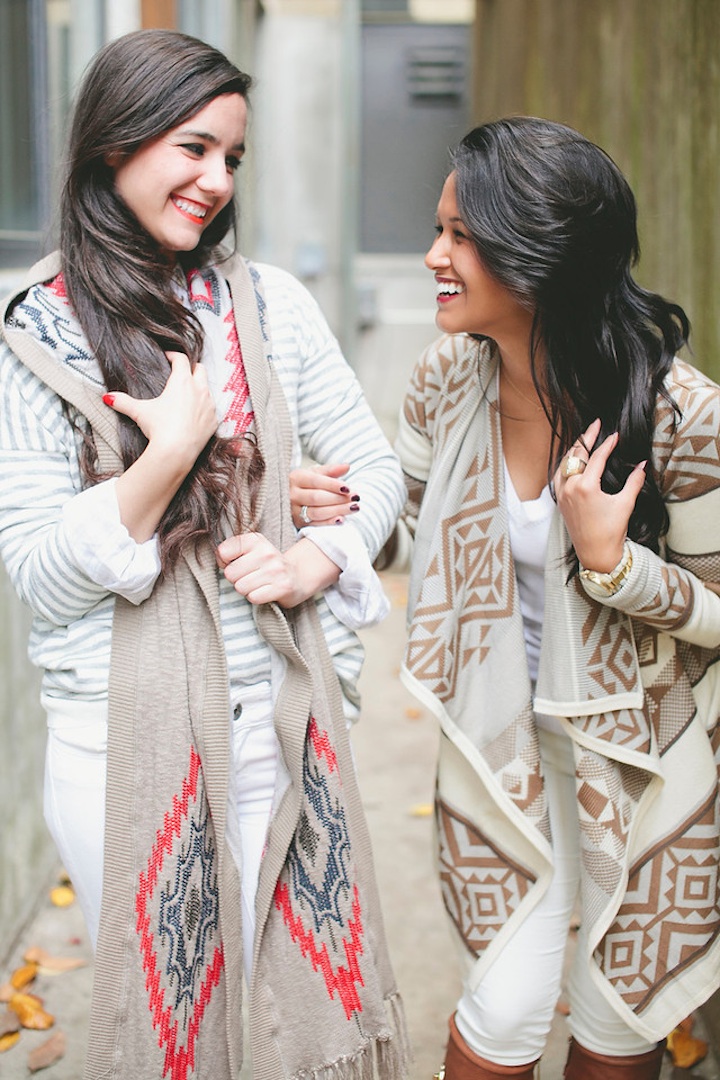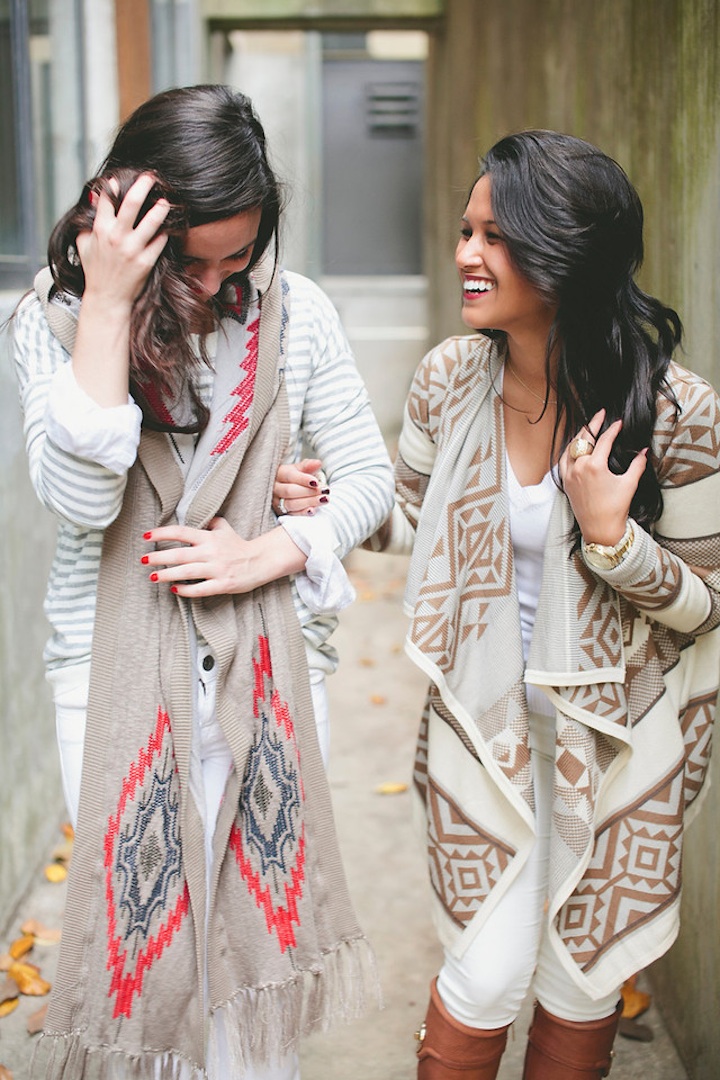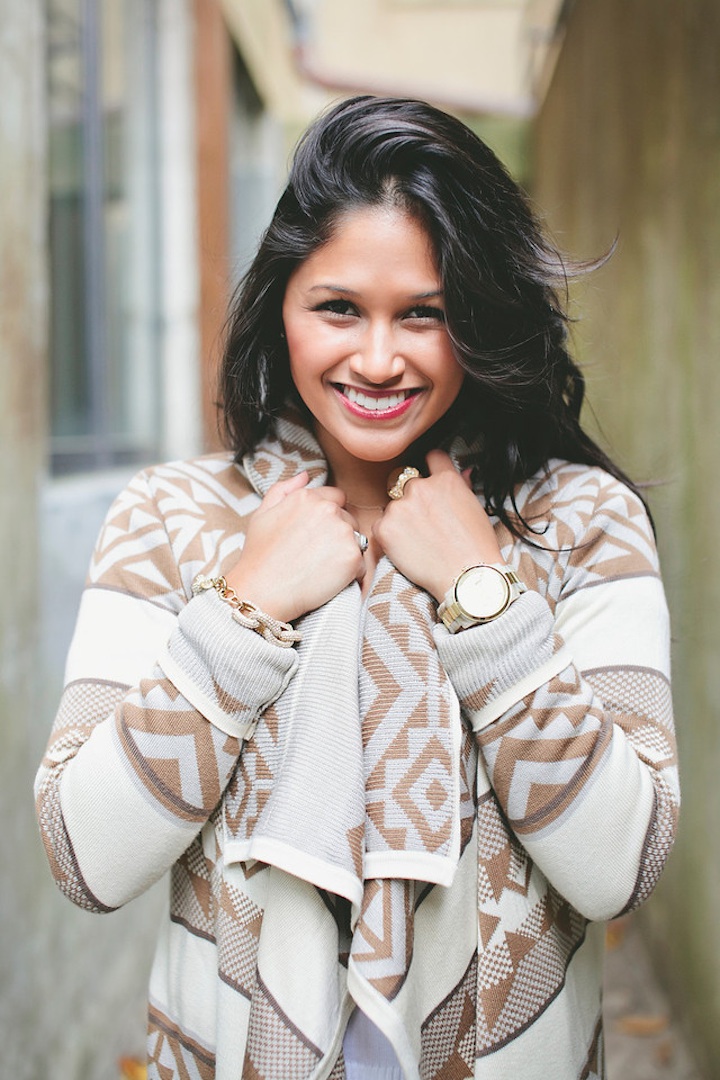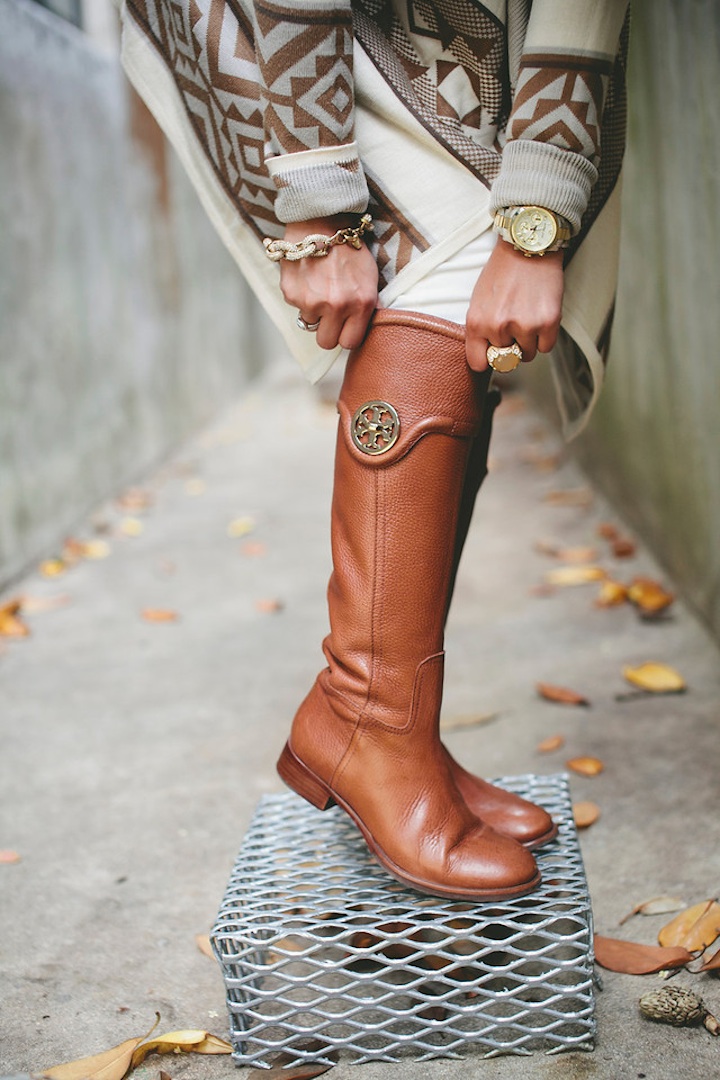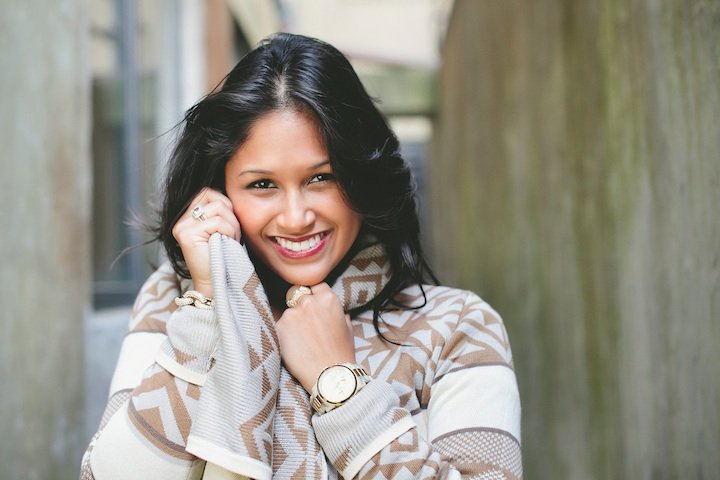 Photos by: Kristen Soileau 
Outfit: The Velvet Legging in Ecru c/o (Thank you to AG Jeans), Selma Riding Boot (Tory Burch old, but similar (here), Staring At Stars Array Cardigan (Urban Outfitters),
Jewelry: Michael Kors watch, Banana Republic ring, Pave Link Bracelet (J. Crew)
Good Morning readers, I hope you all had a great start to your week yesterday.  I'm just glad the weather is finally cold again so I can actually wear my winter clothes.  However, I must say that as much I love getting all decked out in my winter attire, I think my most favorite thing to wear when it's cold outside is a soft warm cardigan that I can just cuddle up in on the couch, but still be able to leave the house on whim without changing.  I'm not exaggerating when I say that this cardigan is easily the softest and coziest cardigan that I have ever owned!  In fact, when it arrived in the mail all three of my roommates felt compelled to buy the same exact one.  It's really that spectacular!
On another note, I'm bummed that this is the last of the Haute Off The Rack & District Dress Up photos, but we're going to see each other over the holidays so maybe we'll snap a few more!  What are your thoughts on our style collaborations so far?  In case you're wondering how we went about styling outfits together, it was actually Abbey's idea to dress in all white despite the no wearing white after labor day rule, and then all of our ideas took off from there.  At first, I was hesitant to wear all white this time of year, but with the right shoes and accessories it makes for a beautifully polished look.  Plus I like how the neutral-colored print on the cardigan and the detail on Abbey's scarf really stand out against the white.  Thinking about it now, it's pretty funny how many different things we tried on before finally finding the perfect outfit to best represent our own style while trying to coordinate with each other's looks.  Head on over to District Dress Up to see more of Abbey's look.
P.S. I just want to tell you that my style collaboration with The Elizabeth Chronicles went exceptionally well this past weekend, and I can't wait to share all of the photos with you! Until then, check them out at http://www.theelizabethchronicles.com!