Happy Friday everyone, if you follow along with me on social media, then you already know that we're back home with our newborn baby and enjoying this special time together as a family of three. I shot these photos before the baby arrived right after we updated our outdoor living space. Fortunately, I've been on nesting mode for the past few months and I was able to shop all of these items in store At Home before the pandemic shutdown most in-store shopping experiences. However, At Home is currently offering delivery and curbside pickup for any items you call or email about online. For more info on At Home's Delivery & Curbside pickup services see here—> Email or Call for Curbside Pickup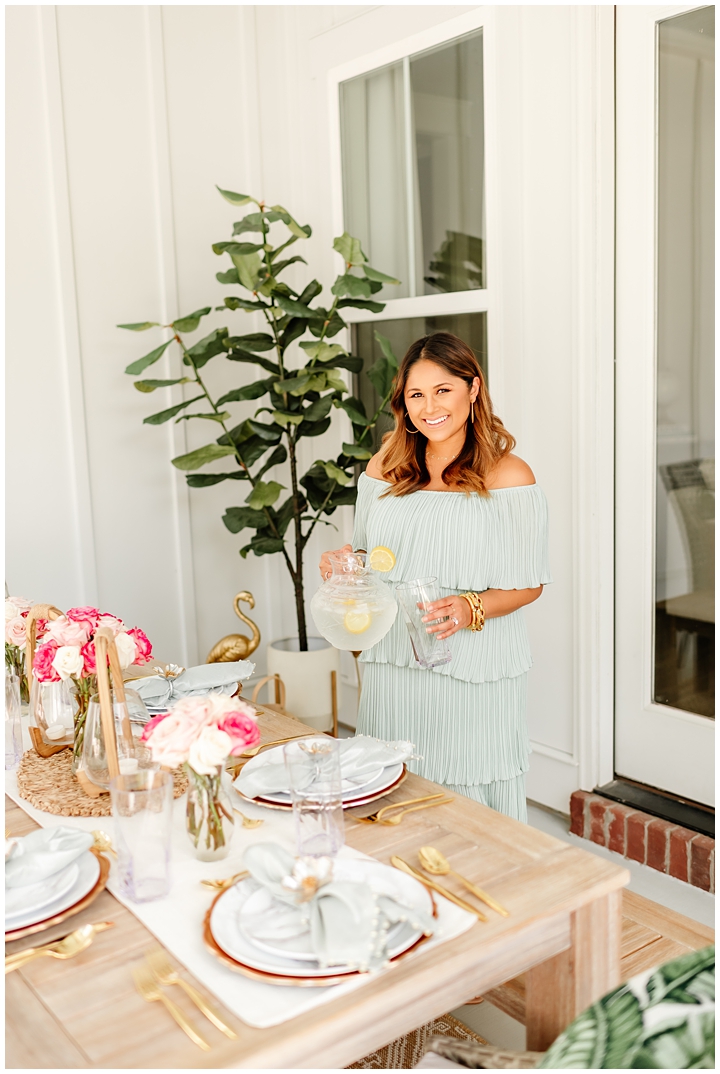 | Shop My Look |
Outfit: Waverleigh Mint Green Pleated Off Shoulder Tiered Maternity Dress (wearing sz S at 38 weeks pregnant) — non maternity version (here) & (here) | Bracelets by Julie Vos | Clear Nude Heels
Even before the quarantine, I knew we'd be spending a lot of time around the house this spring and summer with a new baby so I wanted to make sure our outdoor area was just as nice for lounging and entertaining as our indoor space. I always like to shop for home accessories and affordable outdoor furniture at At Home stores because they offer such a wide selection of colors, styles and design options. In fact, one of the first things I purchased for our house the week we moved in was new outdoor furniture from At Home that we now keep on our front porch and we recently just added these adorable Grey Wicker Rocking Chairs. They're perfect for sitting on the front porch and enjoying the beautiful spring weather while rocking the baby.
Scroll through this post to How We Updated Our Outdoor Area For Spring with At Home Stores: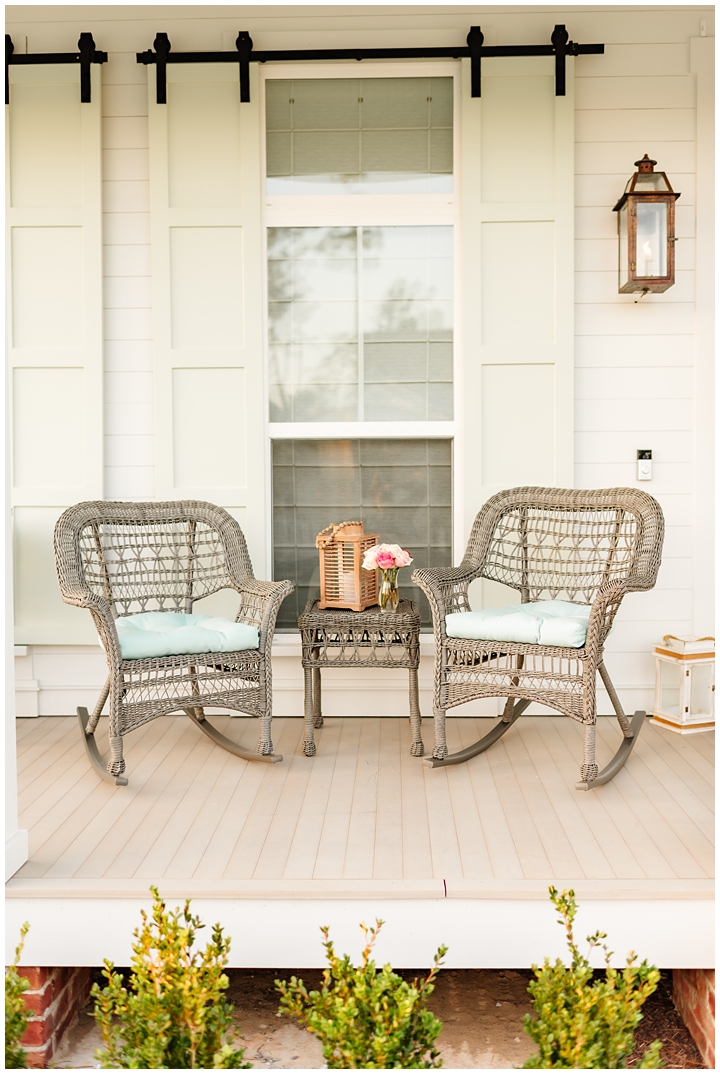 Grey Wicker Rocking Chairs | Wicker Side Table c/o At Home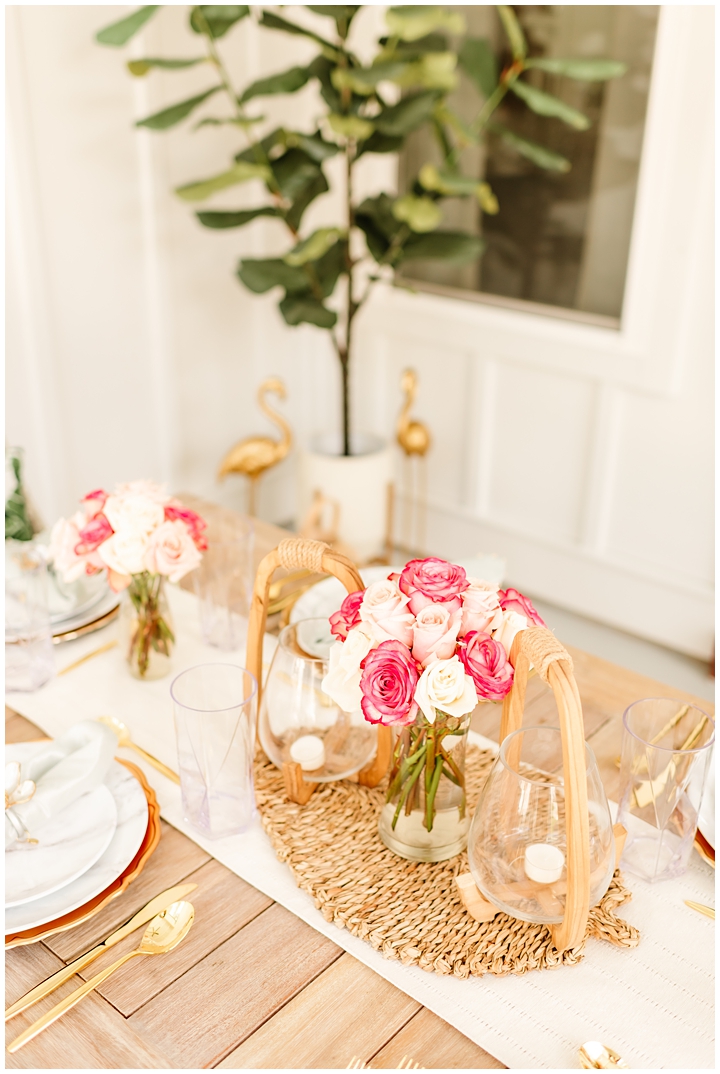 | Outdoor Dining Decor Info |
Natural Lantern | Bamboo Lantern | gold yard flamingos | Grey Marble Plastic Dishes, Serving Dishes, Clear Plastic Cups, Outdoor Rug, Leaf Placemant, Candle Holders, Table Runner c/o At Home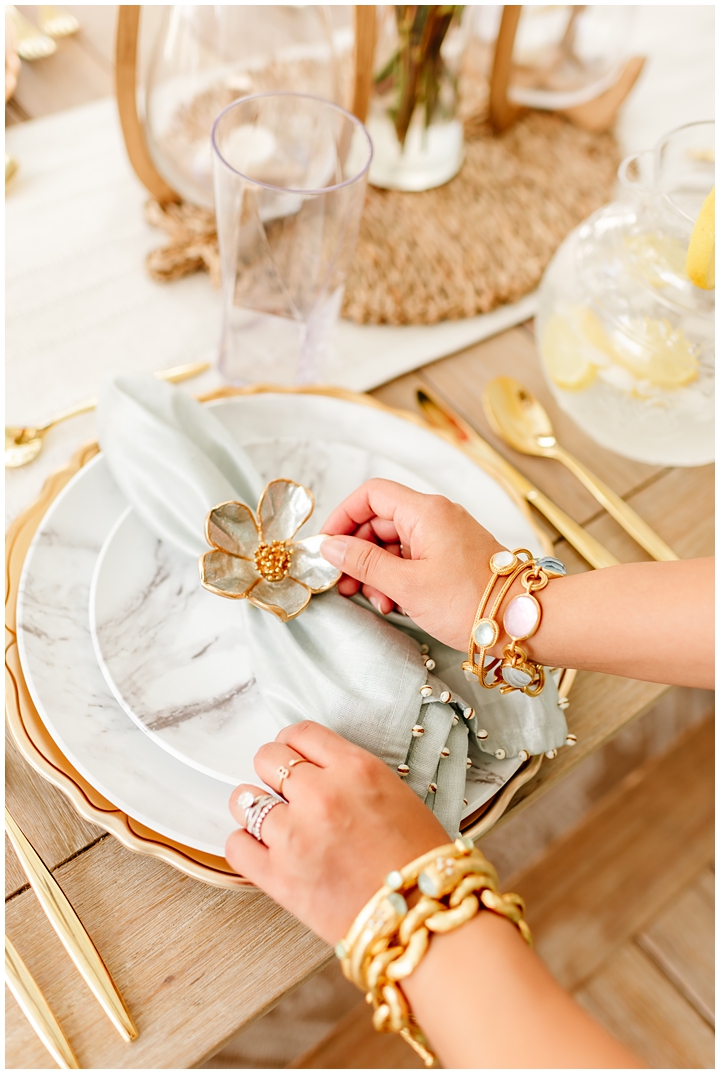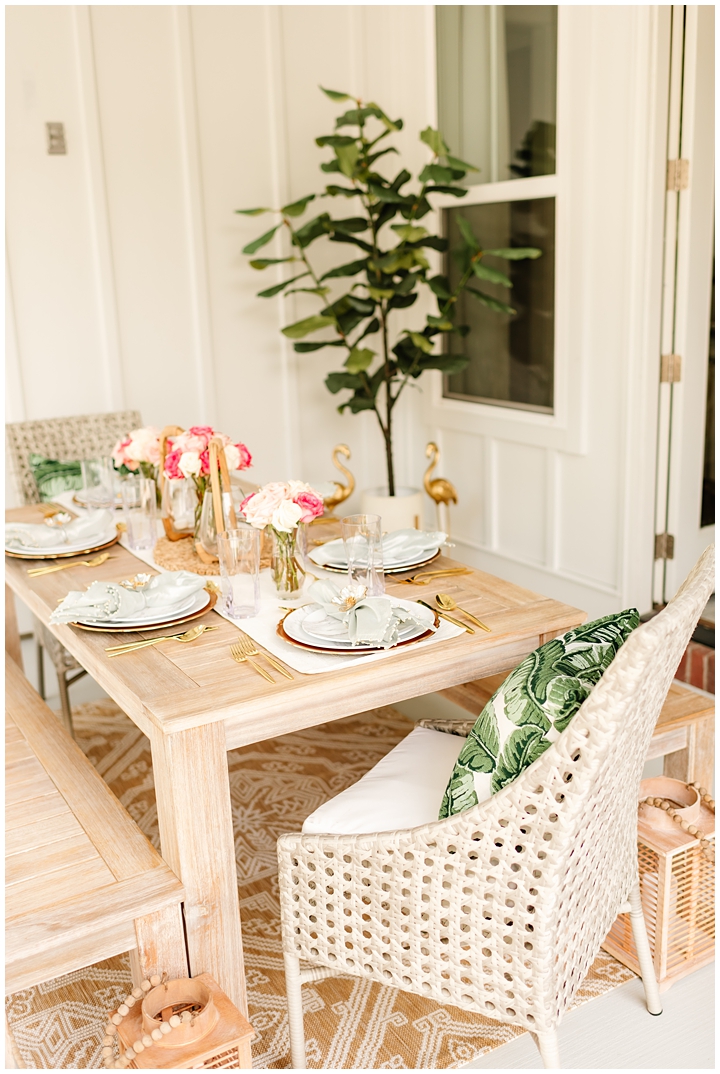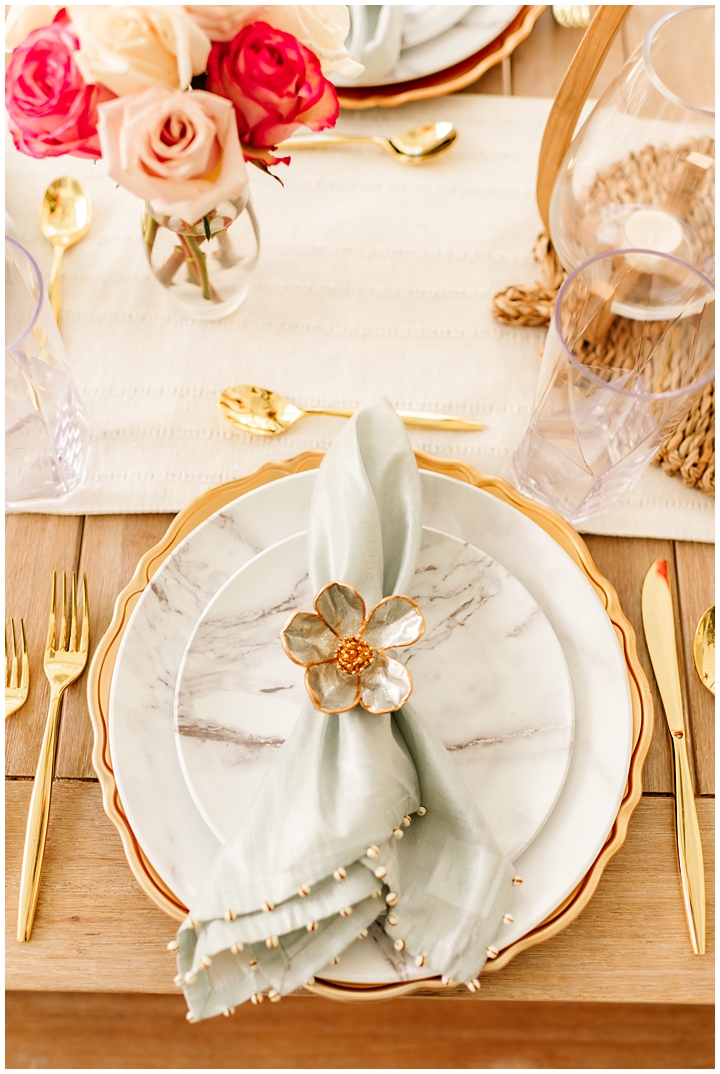 I love how these beautiful grey marble plates are actually plastic for outdoor use. I found them at my local At Home Store. Same for the cups!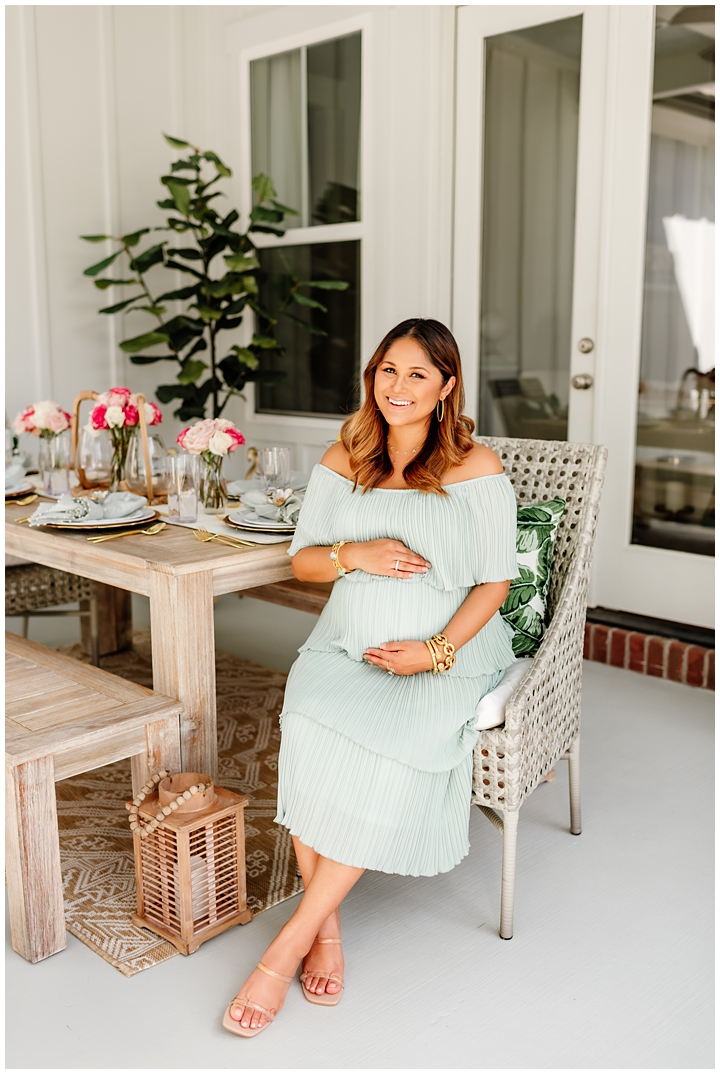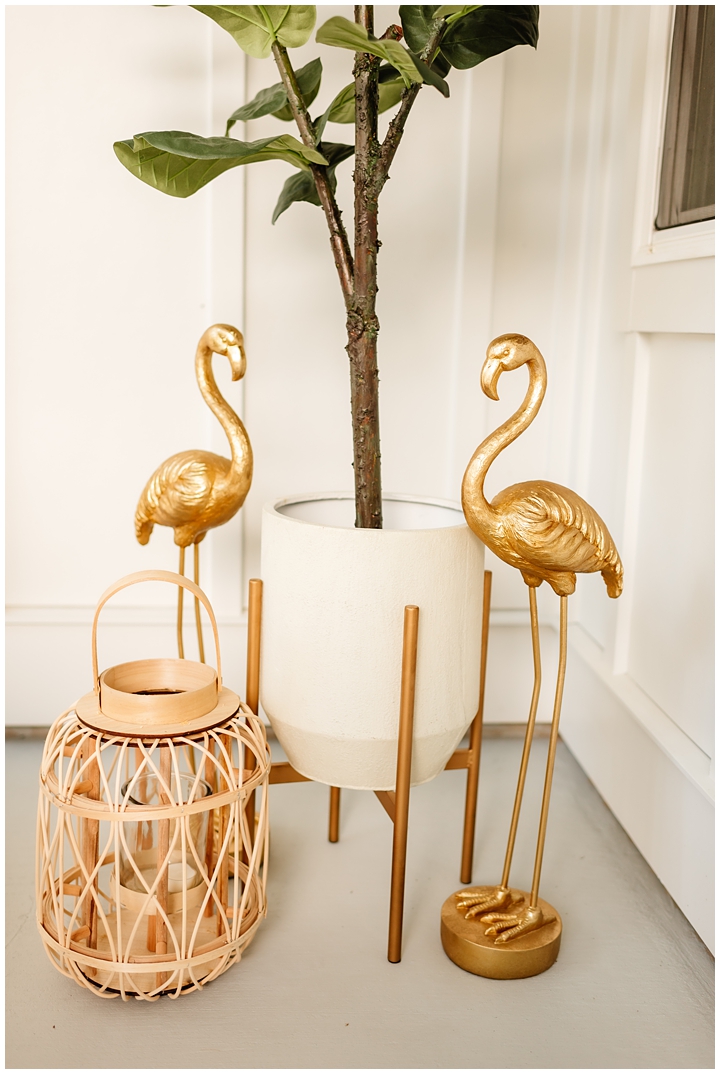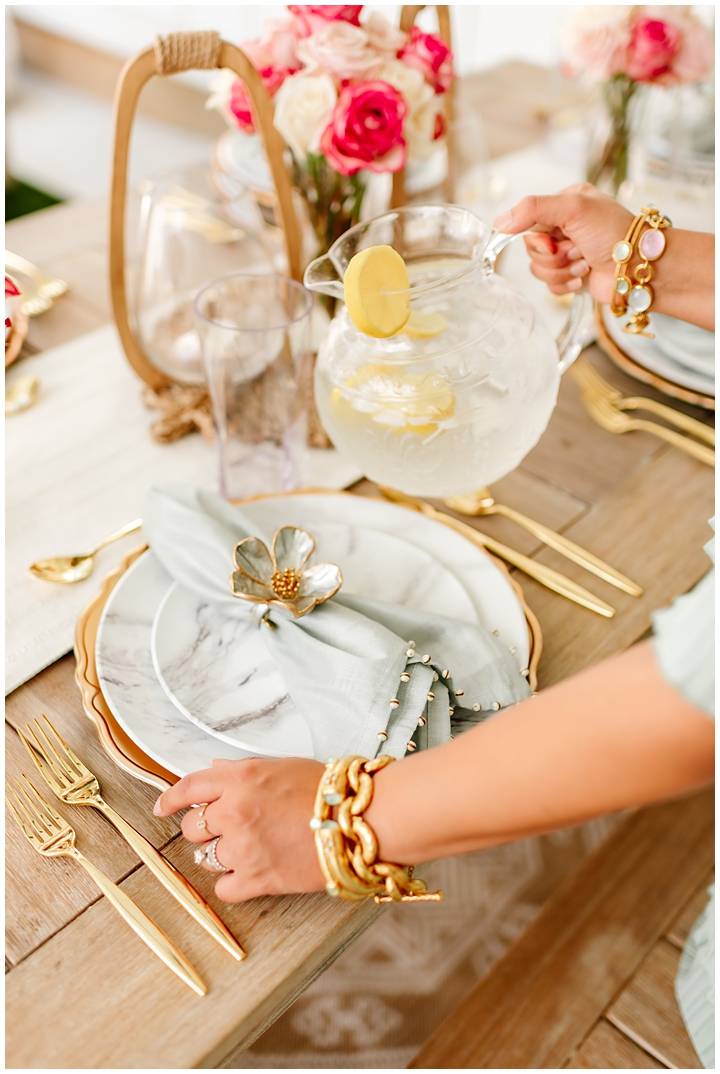 How adorable are these gold yard flamingos from At Home Stores?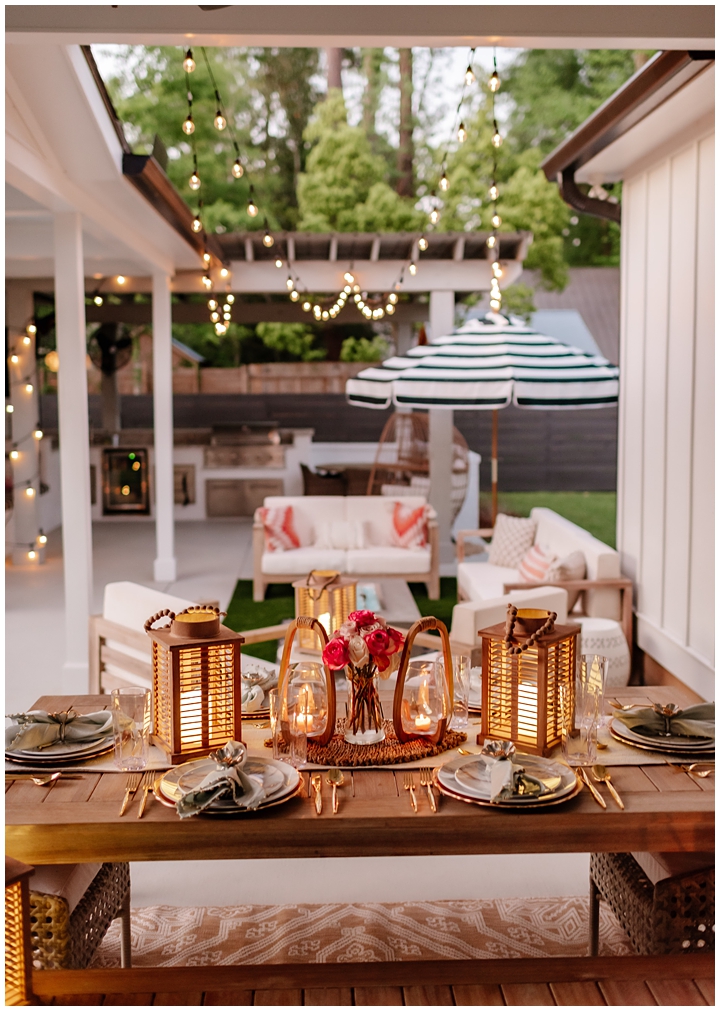 These battery powered Bamboo Lanterns are perfect for an evening table setting. They have two different sizes available at At Home.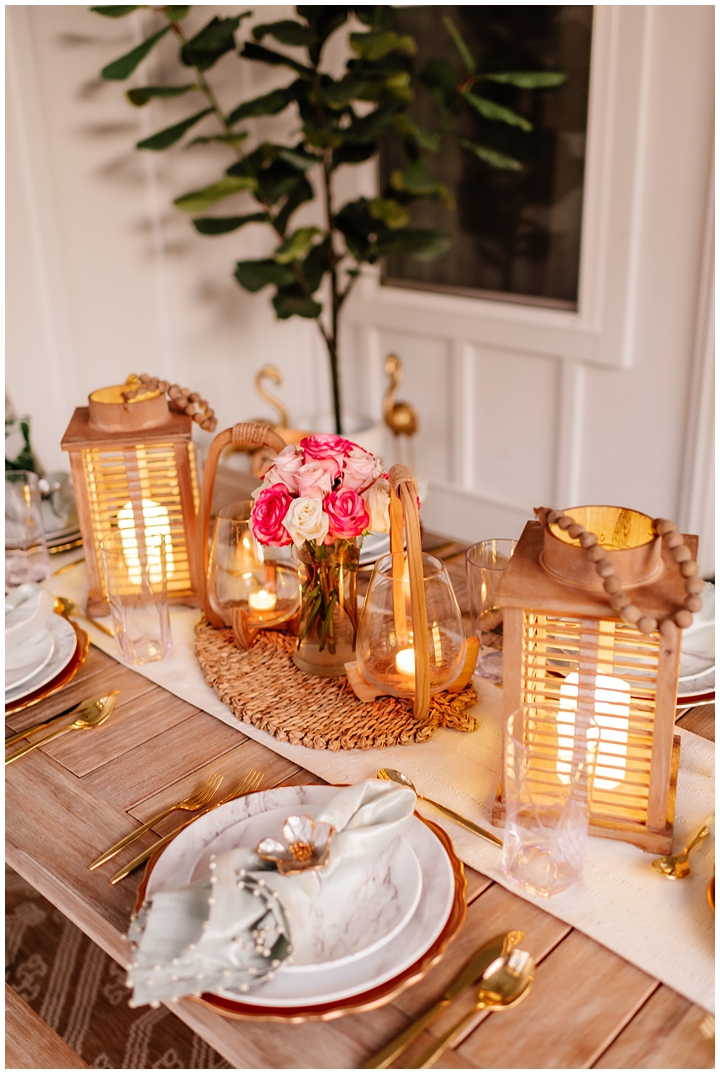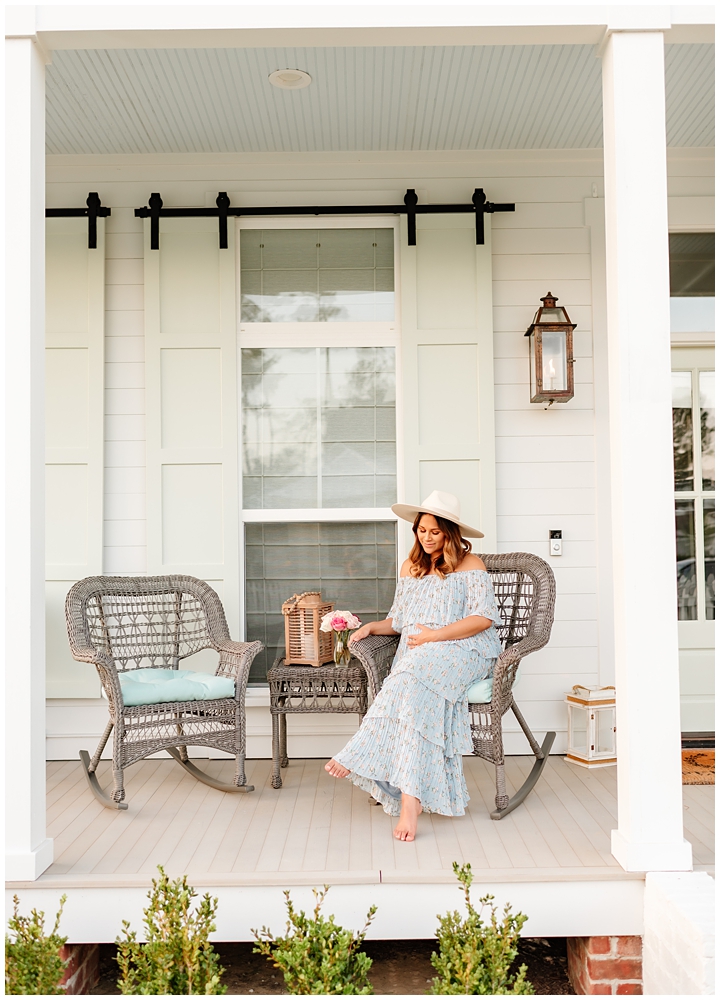 I can't wait to sit here in these Grey Wicker Rocking Chairs with the baby on beautiful spring days.
Outfit: As It Happens Dusty Blue Floral Print Maxi Dress
This post is in partnership with At Home a brand I love. All opinions and selections here are my own. Thank you for supporting the affiliate posts who make this blog possible.