This post is sponsored by Pantene. All thoughts and opinions are my own. 
Happy Friday friends! It's been a minute since I've been able to write a blog post ever since the baby arrived. It's also been a minute since I've had time for other things like my hair, skin and nails! LOL Thankfully, when it comes to my hair, I was introduced to the new Pantene Waterless Collection. Because what new mom has time to wash her hair every other day?! I've been loving using the Never Tell Dry Shampoo Spray and the Mist Behaving Dry Conditioner Mist.  Not only does the Pantene dry shampoo smell amazing, but it's also residue free so it doesn't leave any powder behind in my hair. Plus, it's made with Pro-Vitamin B5, wild mint, and tapioca and specifically designed to freshen any hair type.  So, it's basically a new mom's best friend! I like using before I go to bed at night, so I wake up with fresh hair and I also like to apply it before I style my hair. 
The Mist Behaving Dry Conditioner Mist is great for keeping your hair hydrated in between washes. It's also sulfate free and paraben free with the delicious scent of peach and fresh coconut milk. I like spraying it on my ends for a healthy hydrated look and touchable feel.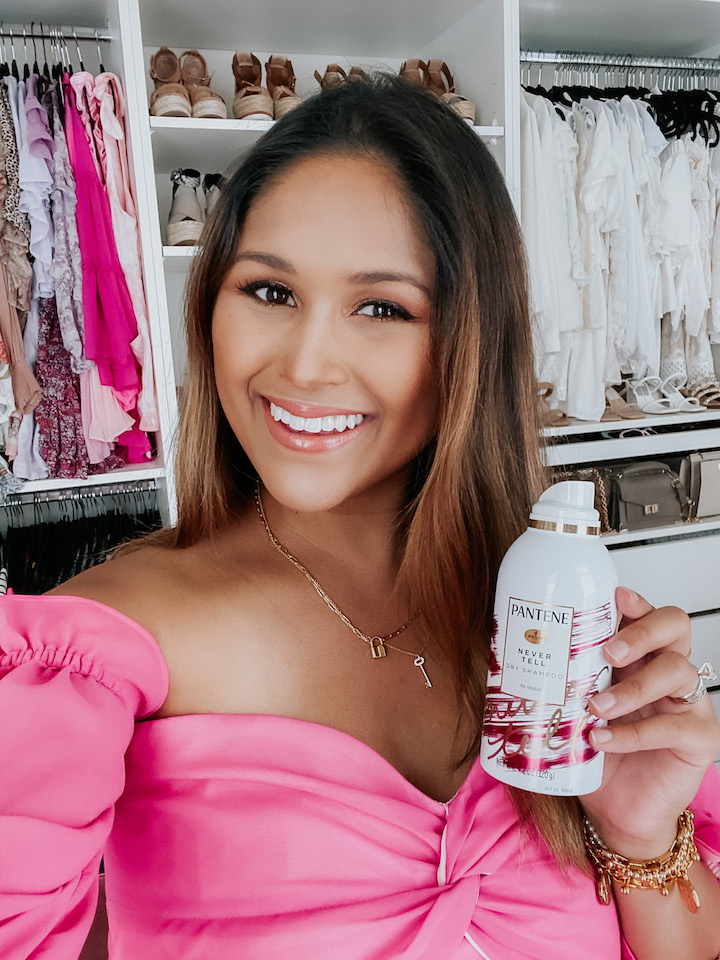 Both the Pantene dry shampoo and dry conditioner mist have been some of my favorite go-to hair products ever since I had the baby because they instantly make my hair look, feel and smell fresher in just seconds of use. I'll say it again… new mom's best friend!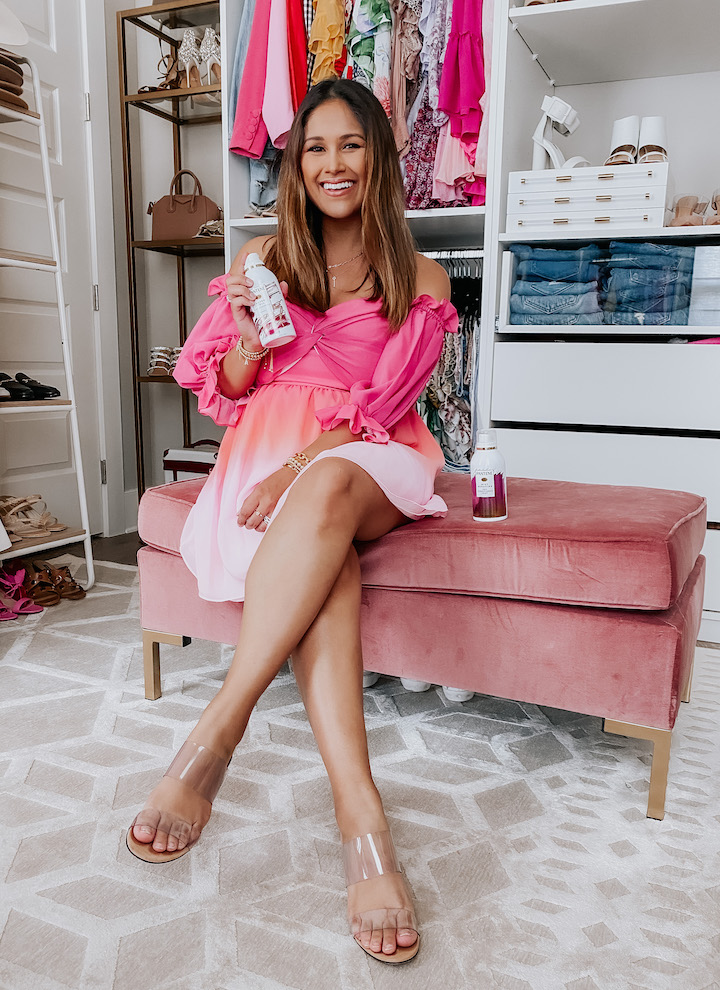 Outfit Details: Victorie Sandal | Camila Mini Dress in Sunrise | Kara Padlock Charm Necklace | Kara Key Charm Necklace |