Happy Sunday everyone! I know I've already been back home from Cabo for an entire week now, but I'm still not ready to let go of vacation. All I want to do is sit back and live my best life. Unfortunately, nothing about my home resembles Cabo so I decided to change that and headed to World Market for some new outdoor furniture and indoor accessories. I figured some new outdoor furniture would help us enjoy our back patio a little more despite the boring view of grass and a fence. Also, I picked up a bunch of bathroom essentials to make our guest bathroom feel more like a spa and place of relaxation. I would have transformed our master bathroom into a spa, but it's still full of all the beauty products that I haven't fully unpacked yet from the wedding. If you could use a little at-home spa and relaxation time too, pay attention because I'm sharing how to transform any bathroom into a mini spa with four main essentials!
| Shop My At-Home Spa Essentials |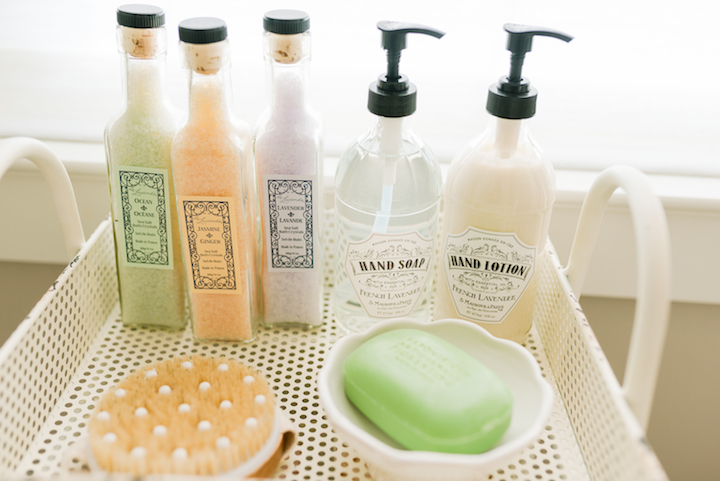 patterned towels & bath robes— Patterned towels instantly add a hint of texture and dimension to your overall bathroom design and how can you visit a spa without a comfy robe!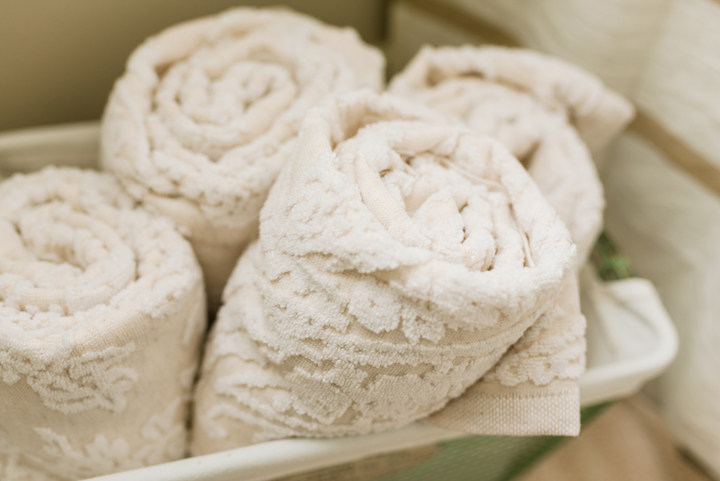 2) bubble bath crystals & soaps — A soothing warm bath wouldn't be complete without some fresh floral scented soaps and luxurious bath crystals to help soften and renew your skin.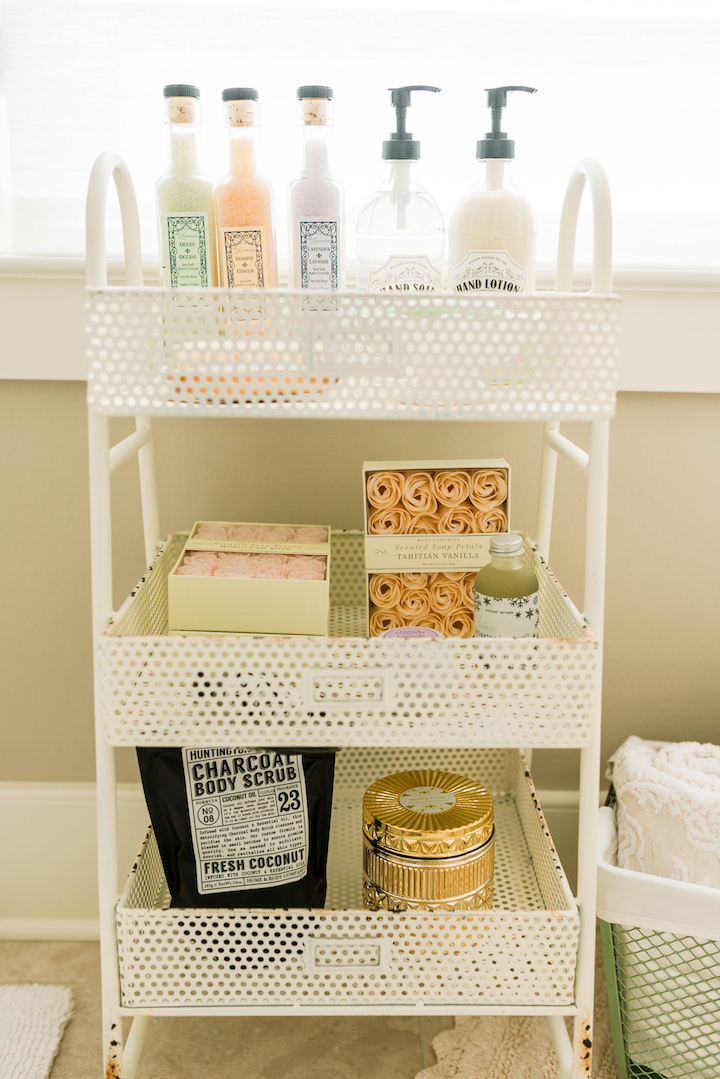 3) body scrub & bath brushes— A part of relaxing is getting rid of all those unwanted toxins and dead skin cells so body scrub is key. I am obsessed with this invigorating charcoal body scrub.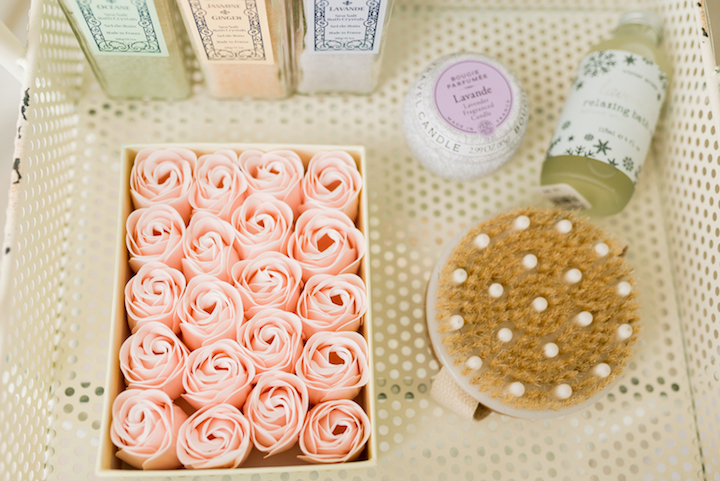 4) moisturizer & relaxing scented candles— Last but not least, you can't leave spa with feeling refreshed, moisturized, hydrated and relaxed.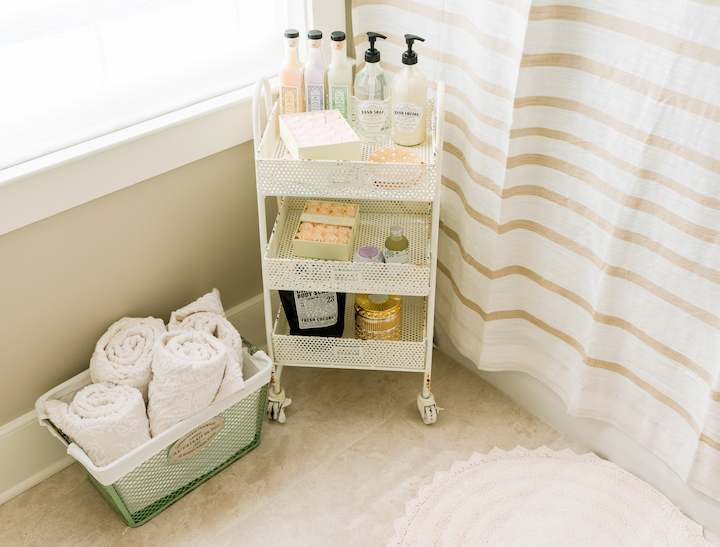 | Shop My Mini At-Home Spa Essentials |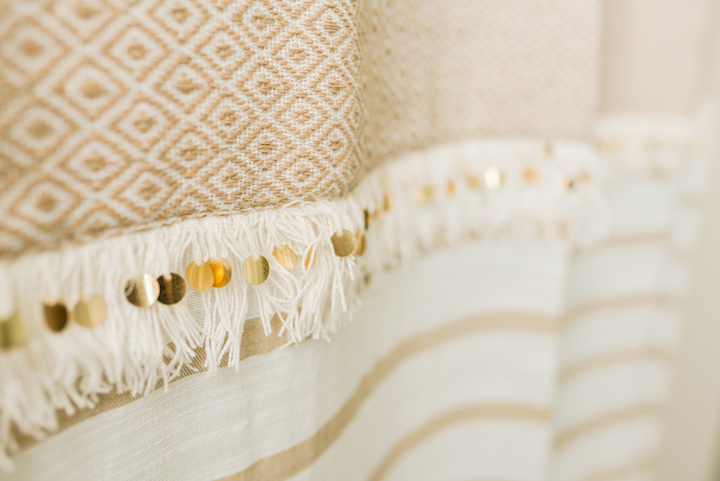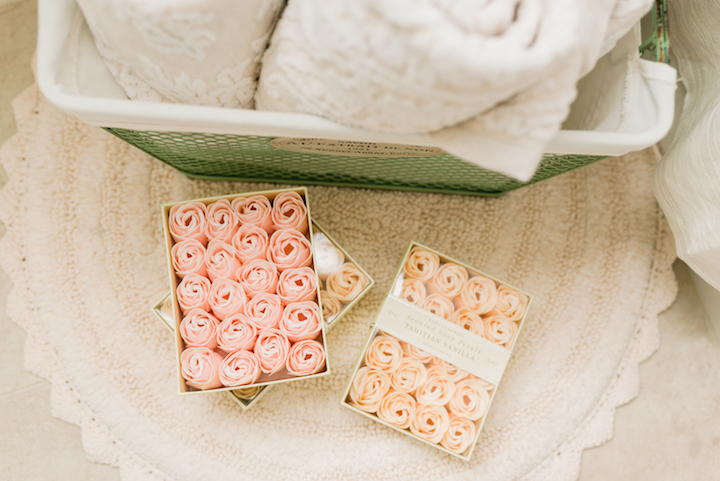 This post is in partnership with World Market, a brand I love. All opinions and selections here are my own. Thank you for supporting the affiliate posts who make this blog possible.