Hi everyone, I hope you all had a wonderful weekend and Mother's Day! I'm just getting back into the swing of things since returning from Palm Beach. I actually didn't want to leave and I'm currently plotting ways on how I shall return to Palm Beach and maybe even move there. Okay…so maybe I won't go as far as moving there, but I will definitely be visiting again very soon. As you an see from the photos below, I'm not exaggerating when I say that every corner, front yard, alleyway and even stairway were just so breathtaking! I was so glad that I packed a suitcase full of printed dresses, rompers and colorful accessories to complement the beautiful backdrops of Palm Beach including these spicy mustard sandals from Sole Society in today's post.
Speaking of the sandals featured in today's post, I notice that a lot of people tend to avoid colorful sandals in fear of them not "matching" anything in their wardrobe. Well, I'm here to tell you that when it comes to styling colorful items, your outfit doesn't have to actually "match" your accessories, it just needs to "go" with them! In other words, your colorful shoes or accessories don't have to be the exact same color as the print in your outfit, the colors and textures just have to complement each other.
For example, my spicy mustard sandals don't match the exact shade of yellow in my romper, but they do complement the soft yellow, poppy red and green in the print.
| Shop More Colorful Shoes from Sole Society |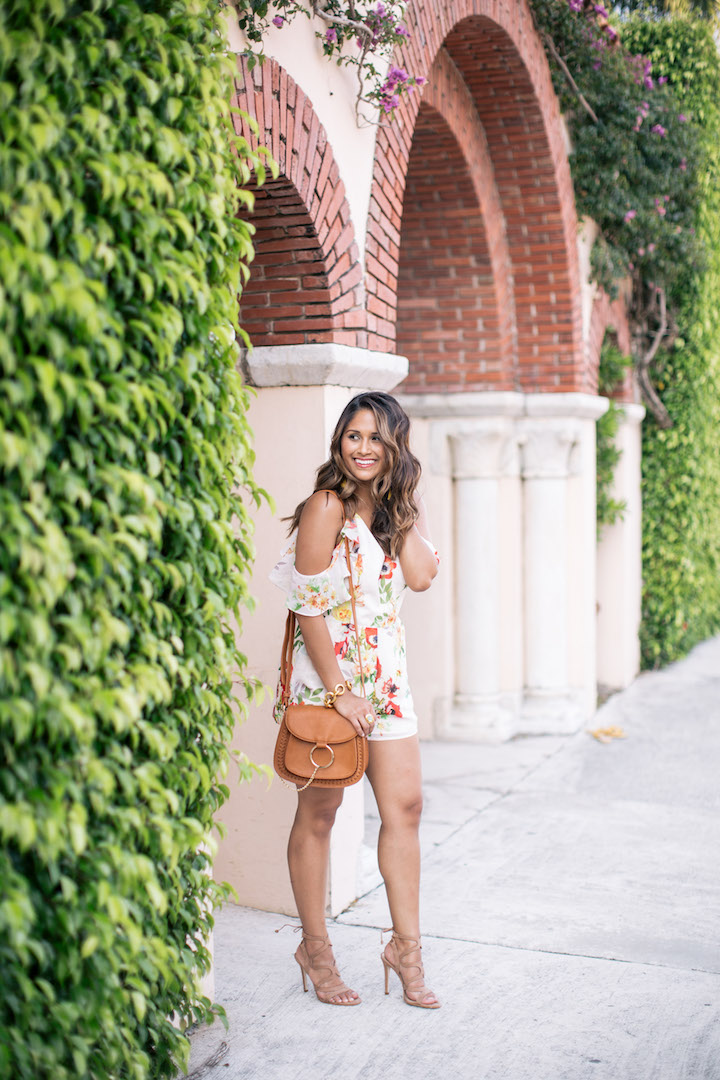 | Shop More Saddle Bags Under $100 from Sole Society |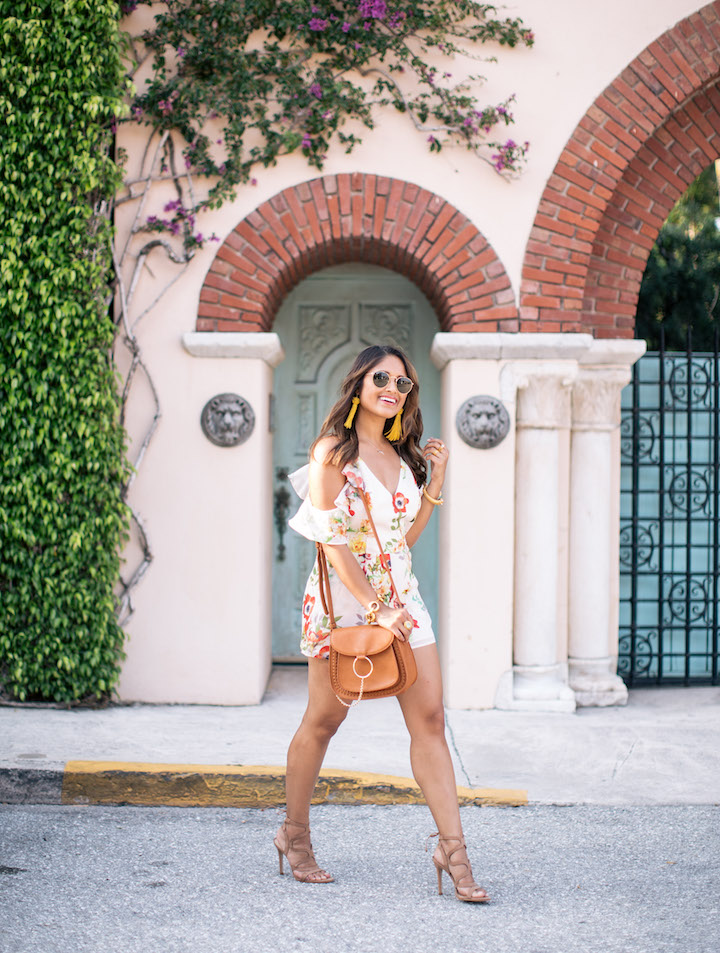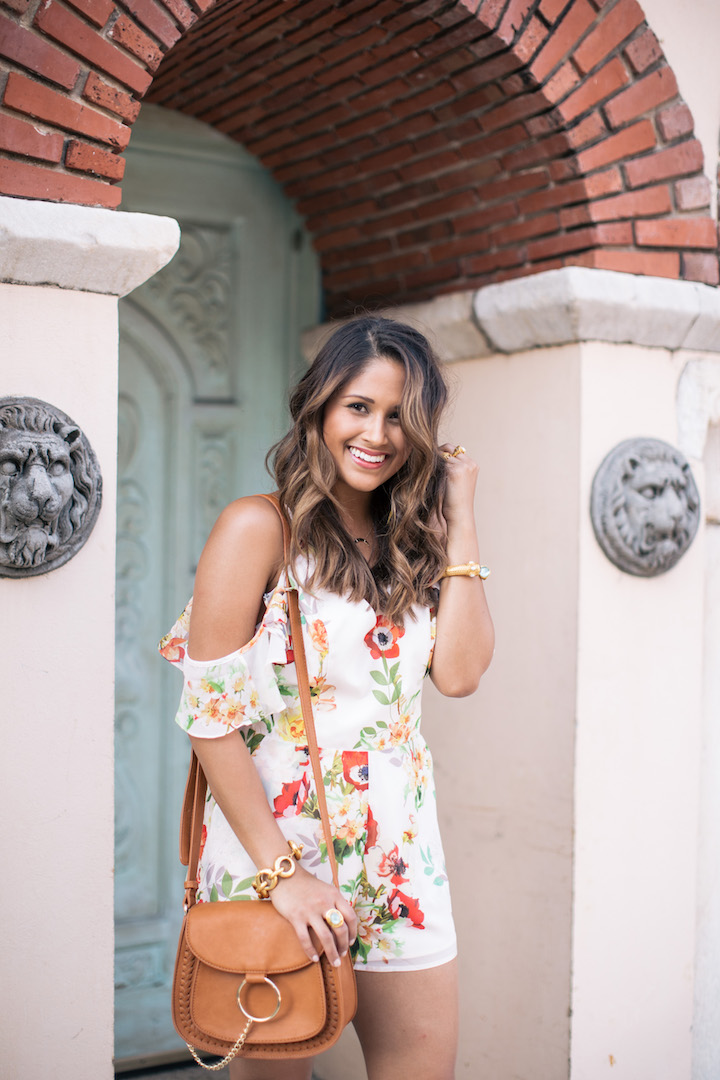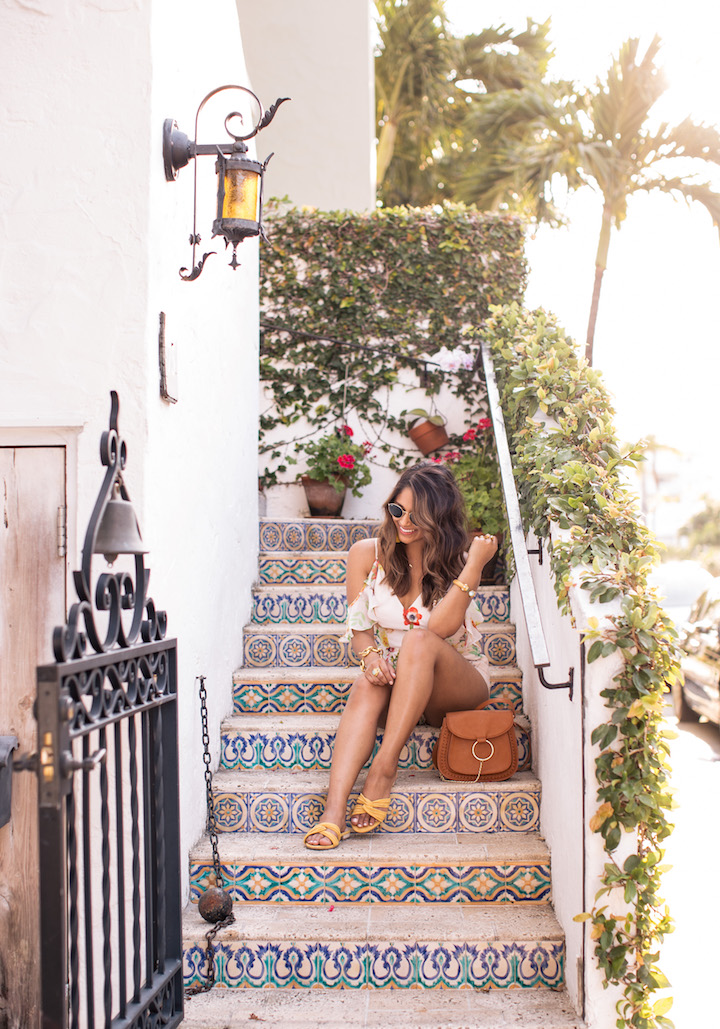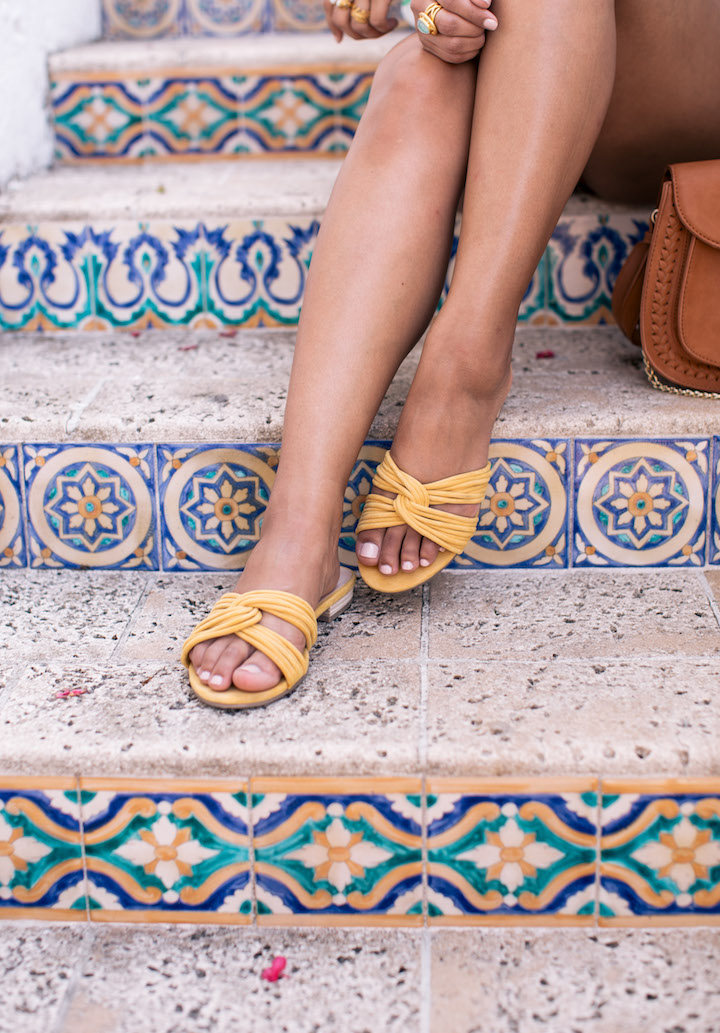 | Shop This Look |

Outfit: Yumi Kim Whimsical Romper — wearing sz S | Jolene Saddle Bag & Spicy Mustard Sandals c/o Sole Sole Society | Nude Strappy Sandals (also available here) | Ray-Ban Round Sunglasses |

Jewelry: Vanessa Mooney Astrid Knotted Tassel Earrings (also available here) | Fern Ring, Tivoli Ring, Savannah Ring, Savannah Bracelet and Baroque Rose Cut Cuff c/o Julie Vos
In case you missed my Palm Beach travel outfit post, you can check it out here—> Summer Travel Style With Sole Society 
Photos by: Chelsae Anne
This post is in partnership with Sole Society, a brand I love. All opinions and selections here are my own. Thank you for supporting the affiliate posts who make this blog possible.