The holidays are right around the corner, which means holiday parties are too and I of course want you to look your absolute best. So I teamed up with Julie Vos to give you 35% OFF Party Prep Sets to get you looking golden and glamorous this holiday season! Today I'm sharing the Effortless Elegance Set and I also styled the Baroque Pendant Necklace in case you prefer a longer pendant necklace over a short statement piece. I'll be featuring more party prep sets over the next couple of weeks along with some amazing giveaways so stay tuned!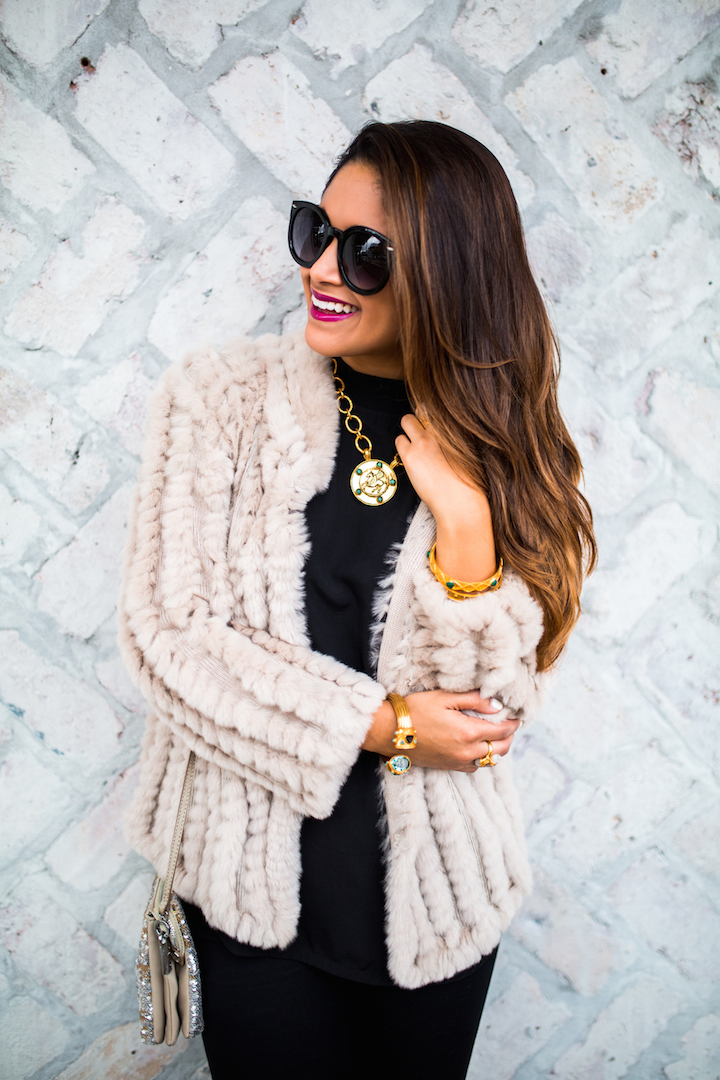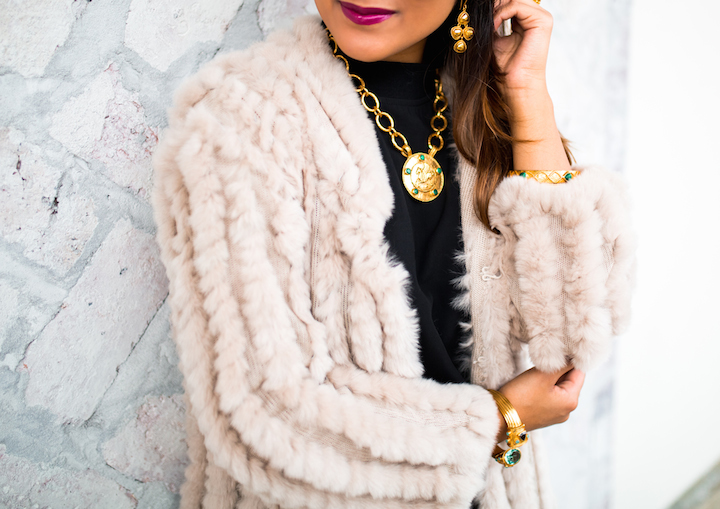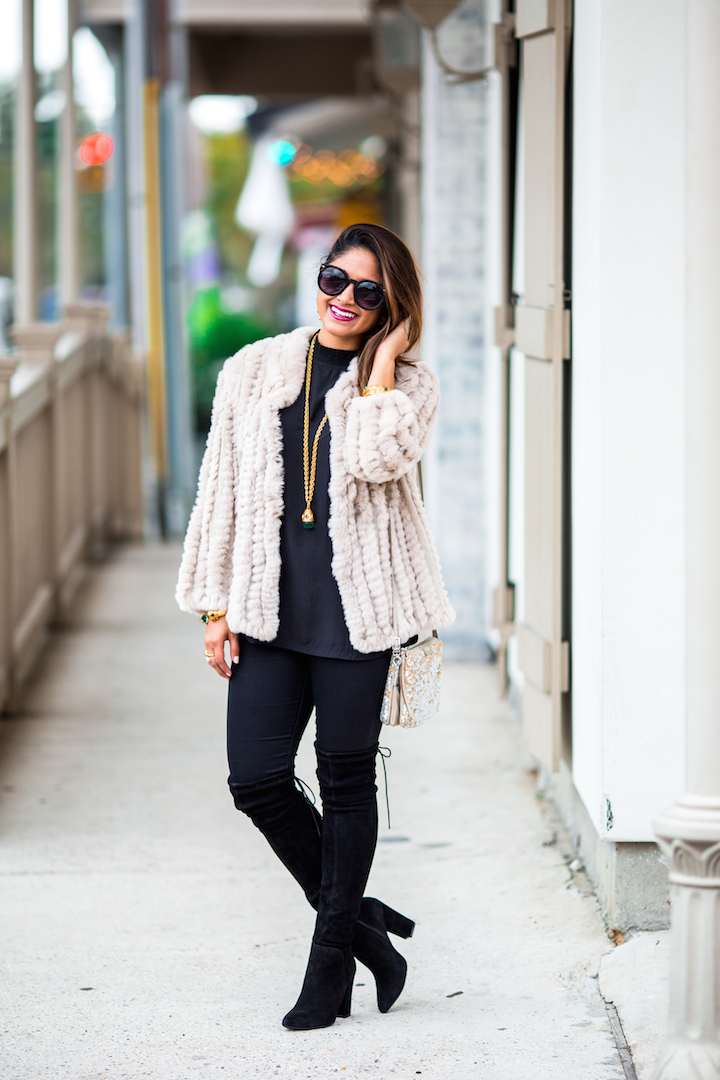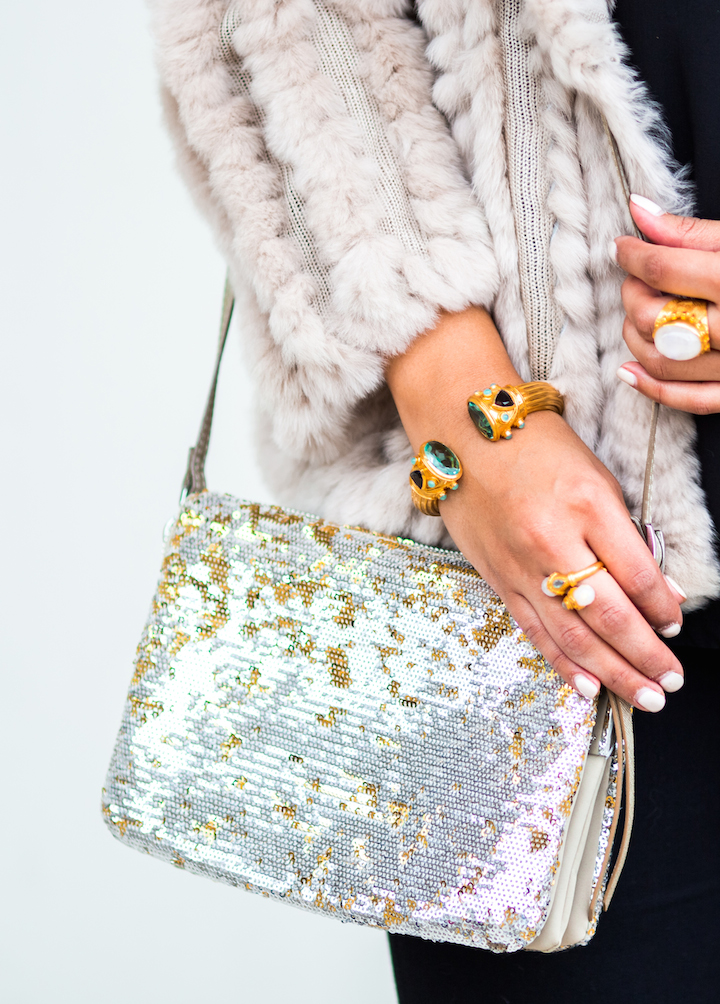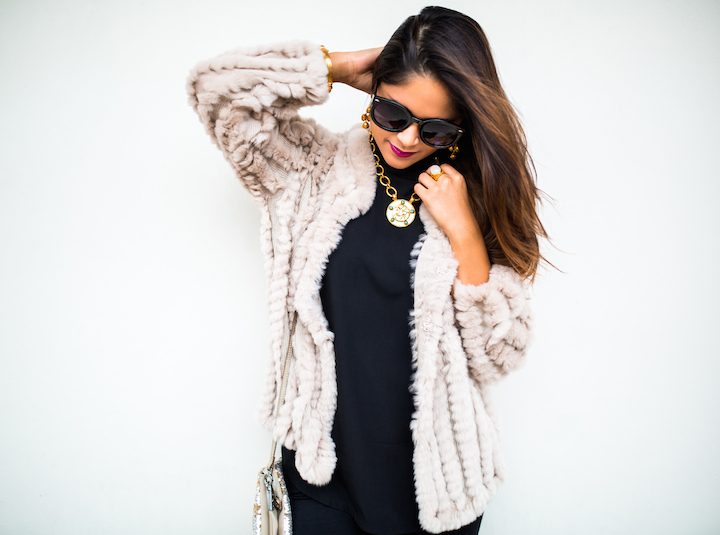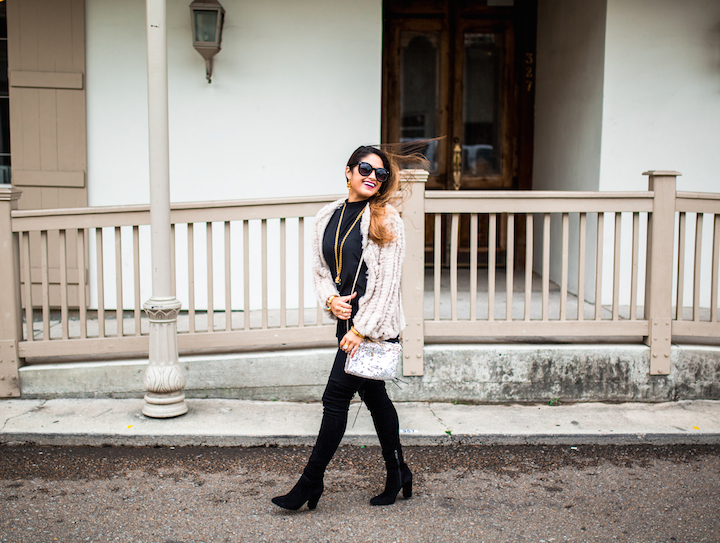 Photos by: Lainey Reed Photography
| Shop This Look |

Outfit: Cropped Fur Jacket c/o Cella's Boutique (wearing sz M, but the small could have worked too) | Black Mock Neck Top | Black Jeans | Empress Over The Knee Boots c/o Ted & Muffy | Sequin Pippa Bag c/o MZ Wallace
All Jewelry c/o Julie Vos | Take 30% OFF w/ code: HOTR30
| Shop Julie Vos Jewelry |

For today's look, I paired my jewels with an easy all black look and topped it off with this gorge blush fur jacket from Cella's Boutique. This is such an easy look to style and it's a great alternative to the little black dress. As for the blush jacket, I can't wait to wear it over little sequin dresses for the holidays. It's also perfect for adding a hint of glam to a simple outfit like I did with today's holiday party look.
Cella's Boutique | 3013 Magazine St. New Orleans, LA (504) 592-7510 | 514 Saint Peter St. New Orleans, LA (French Quarter) (504) 529-5110 | @ShopCellasBoutique