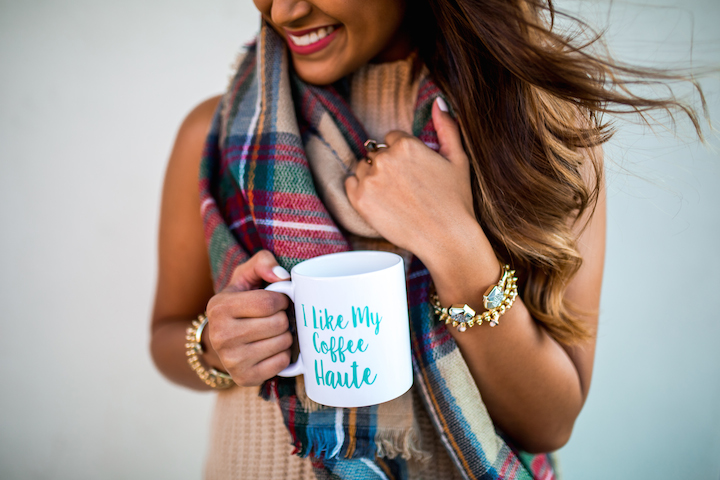 Blanket scarf giveaway! Enter to WIN this plaid blanket scarf from ShopBellaC! Just follow the steps on the rafflecopter app below!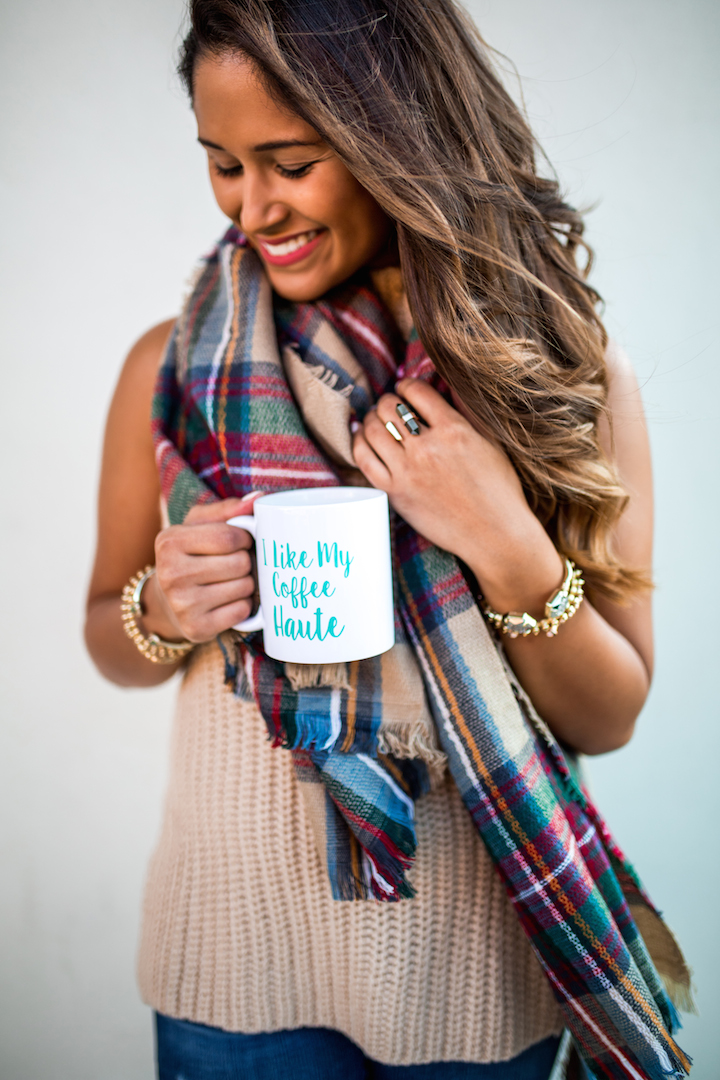 Plaid Blanket Scarf c/o ShopBellaC | Mock Neck Sweater | | I Like My Coffee Haute Mug (designed by Haute Off The Rack in collaboration with White Elephant Designs)
| Shop Kendra Scott Jewels |

Hi everyone, I'm so excited to finally announce a little something that I've been working on for the holidays with White Elephant Designs. You all know how much I love my morning coffee so I've been dreaming of my own signature Haute Off The Rack mug pretty much since I started my blog! I'm so happy that the opportunity has come along and right in time for the holidays. I know it will make a great gift because I know I can't be the only one who likes my coffee "haute," right!?
As for the blanket scarf giveaway with ShopBellaC, I teamed up with them to giveaway a little something warm and cozy for the first official cold day in Louisiana and today is finally the day!!! It only took forever.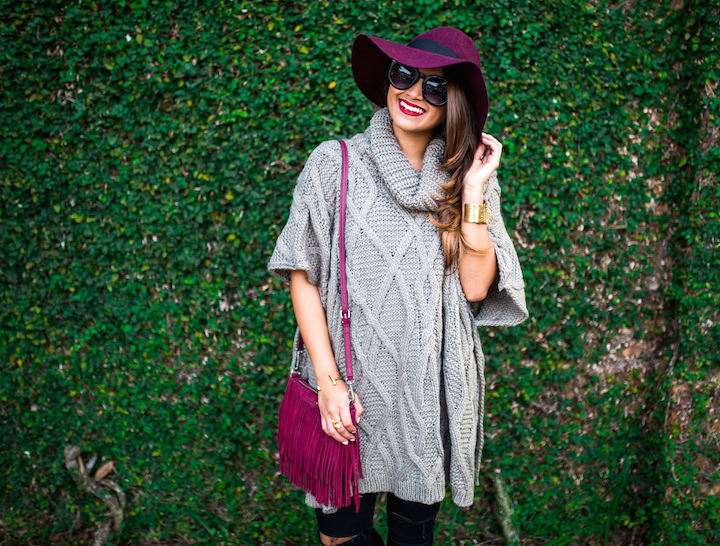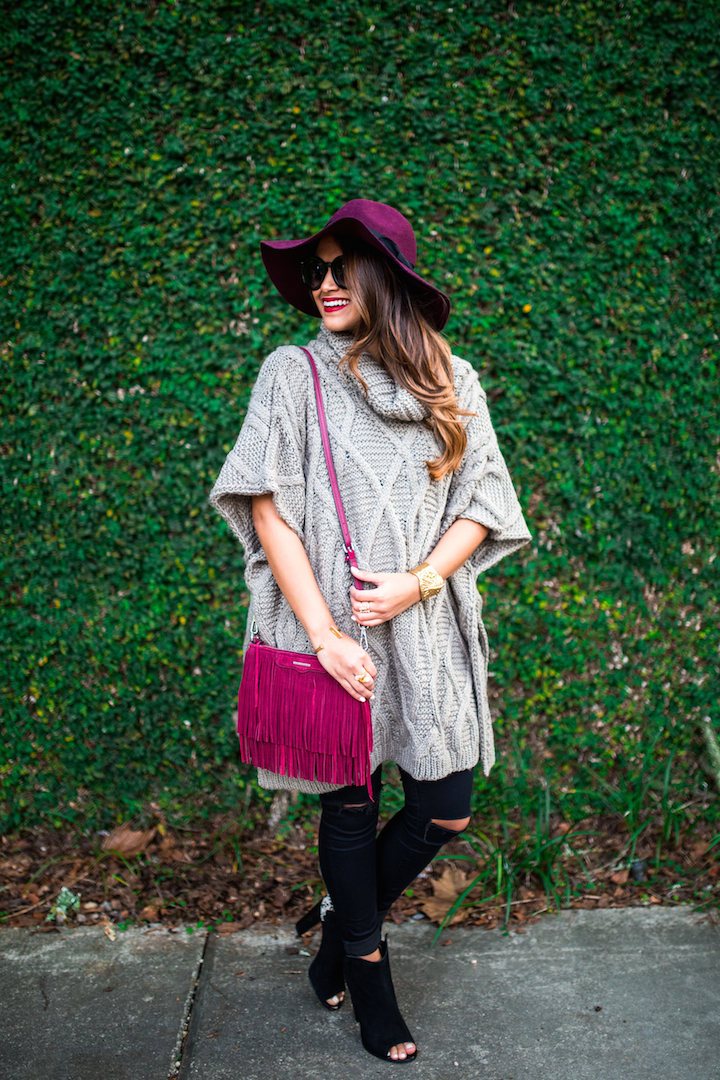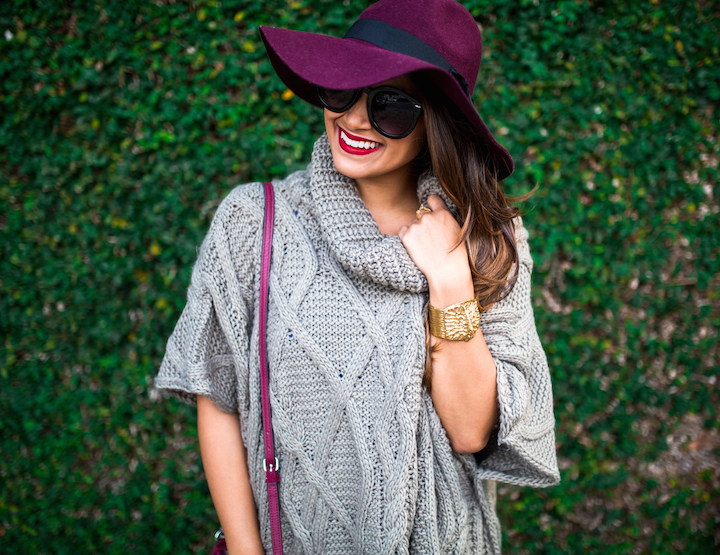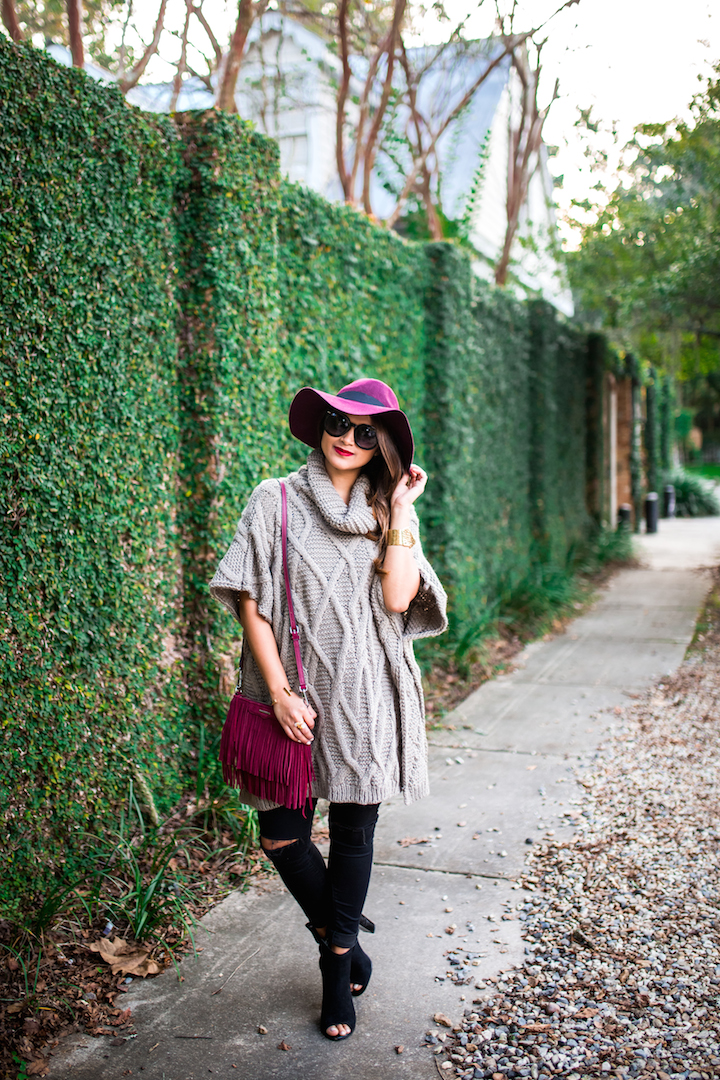 Photos by: Lainey Reed Photography
| Shop This Look |

Outfit: Cable Knit Poncho c/o Candy Apple Boutique | Black Ripped Jeans | Rebecca Minkoff Finn Crossbody | Felt Hat c/o Oasis | Black Peep Toe Heels 
Jewelry: Open Ring & Backbone Cuff c/o Porter Lyons Designs
Good Morning readers, as you all know, it's officially cold outside in Louisiana so I thought I'd kick off the day with my favorite cable knit poncho this season! I'm wearing it in the oatmeal color right now, but it's also available in black and grey too! It's so warm and cozy and looks super chic with skinny jeans or leggings. Also, I haven't tried it yet, but I bet it looks cools with wide leg jeans too. Call the store if you don't see your size online! –> (504) 304-8840