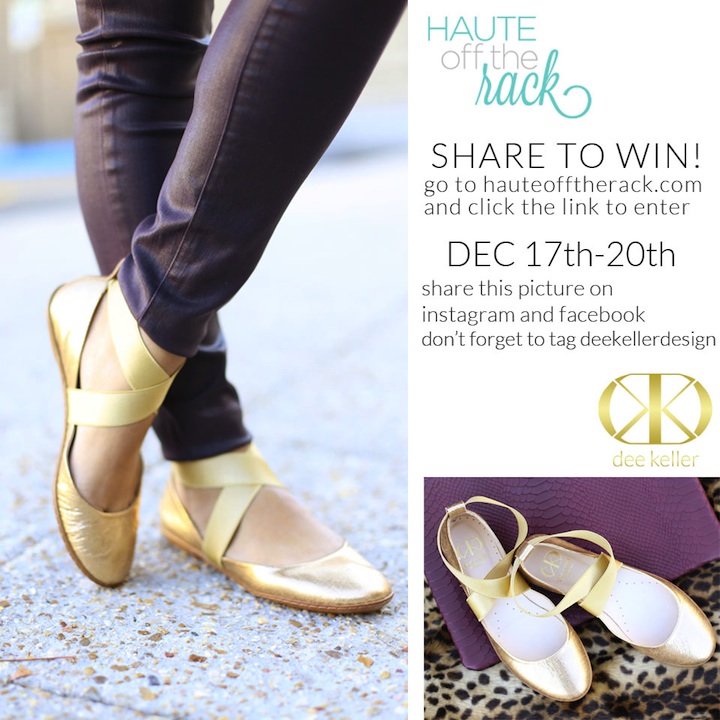 Enter to WIN a pair of Dee Keller Saxon Ballet Flats!
Here is how to win:
*** Share this photo on EITHER: Facebook, Twitter, Instagram or Pinterest and hashtag #DKHOLIDAYGIVEAWAY
Don't forget to to leave a comment with your NAME and EMAIL on this post so that we can contact you if you are to win!
Use the Rafflecopter App below to make sure that you follow all of the steps!***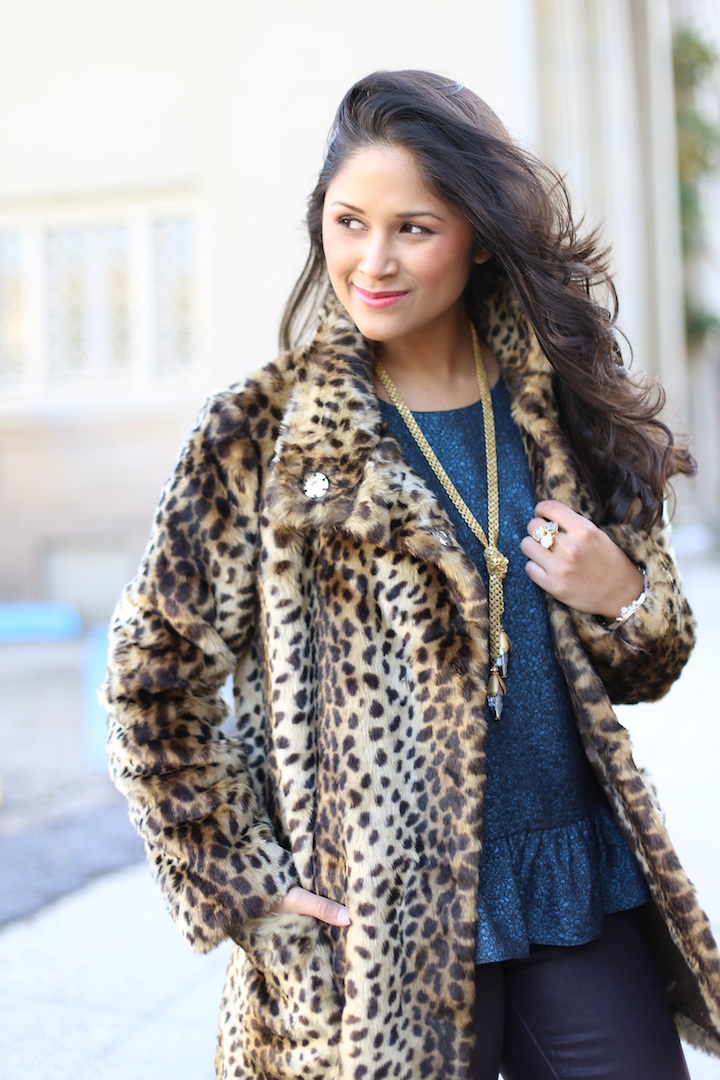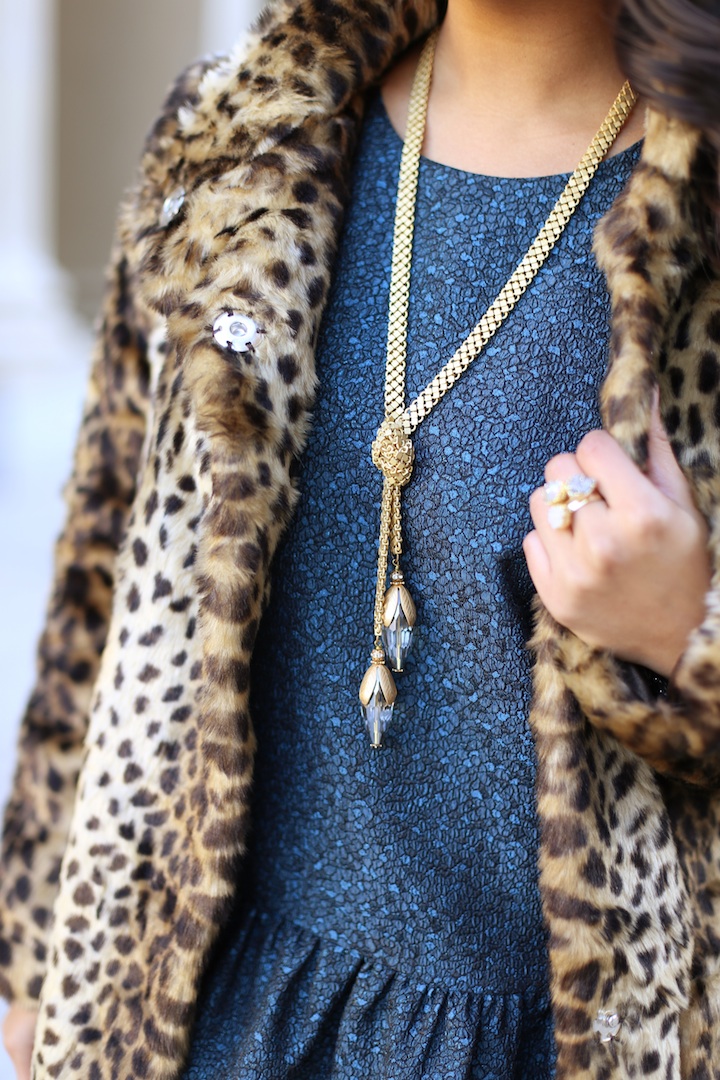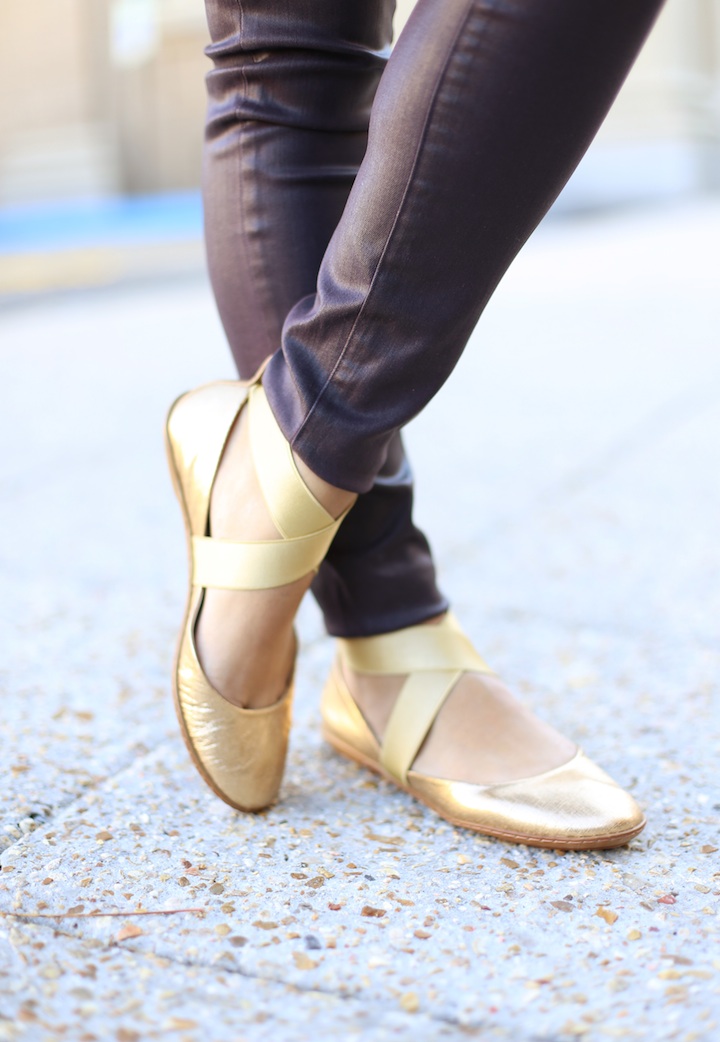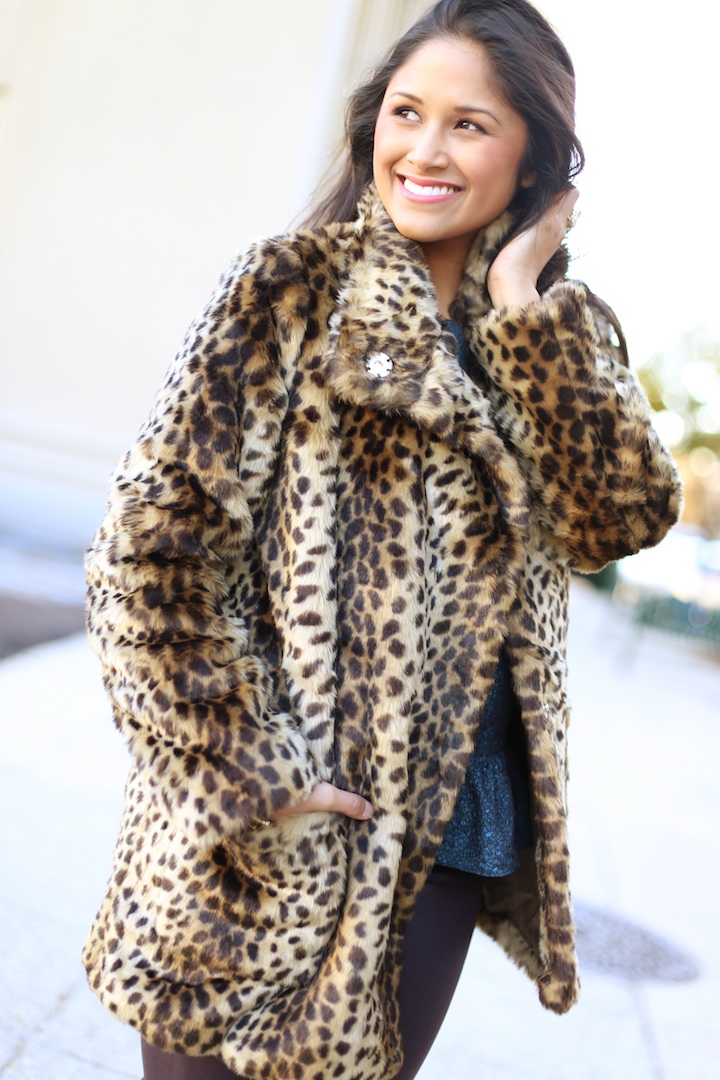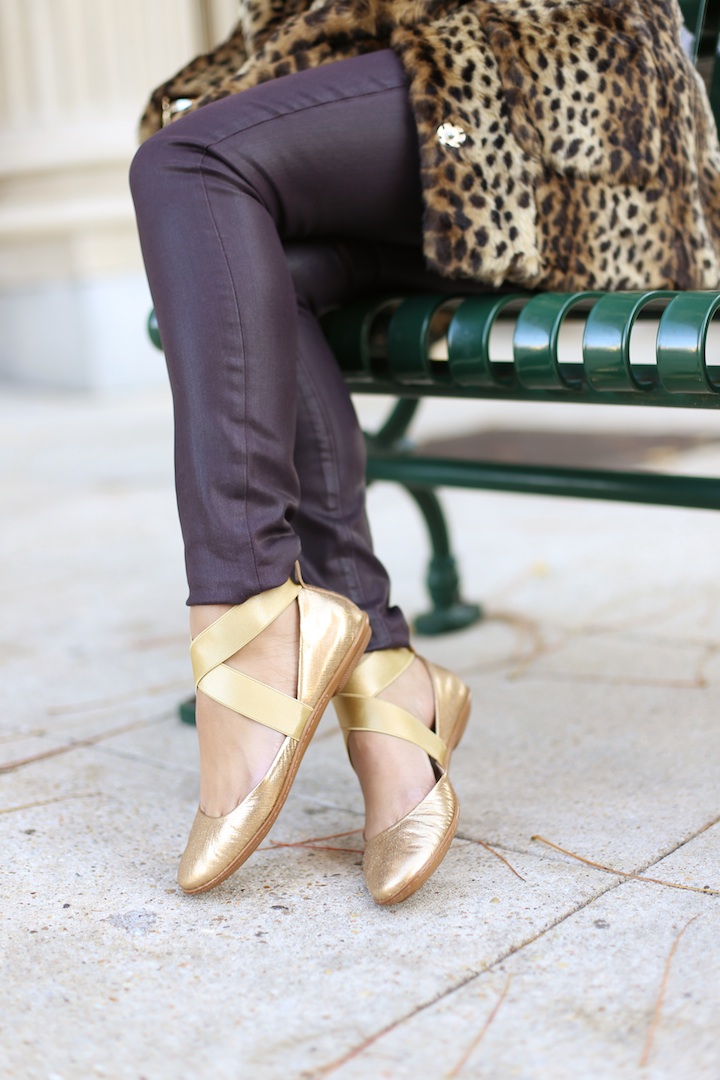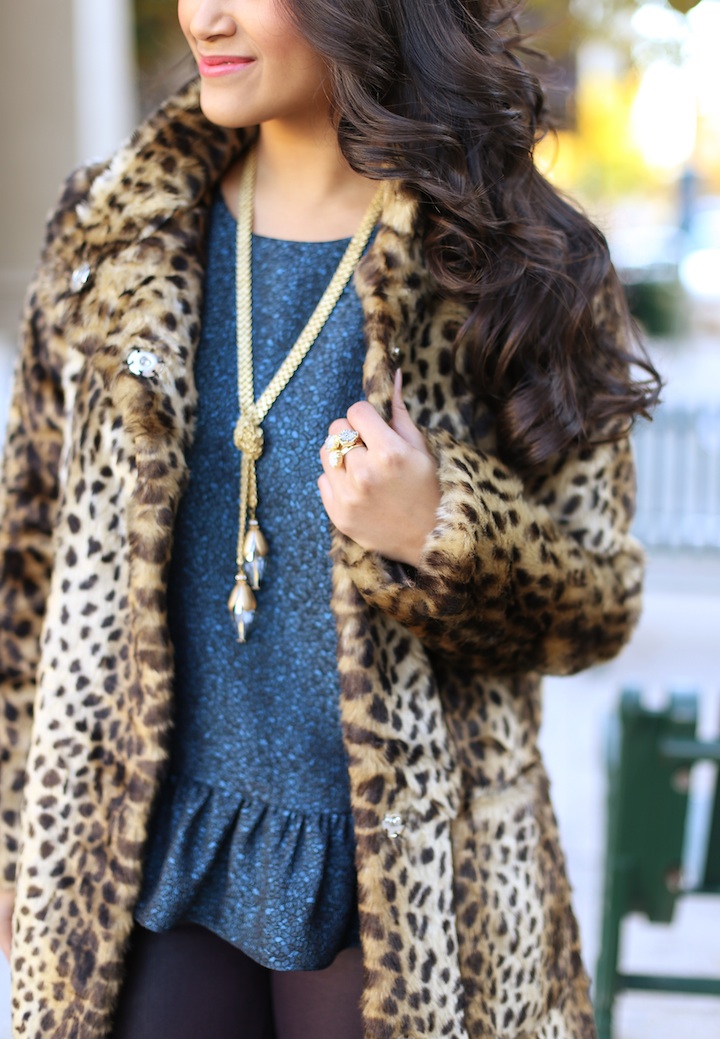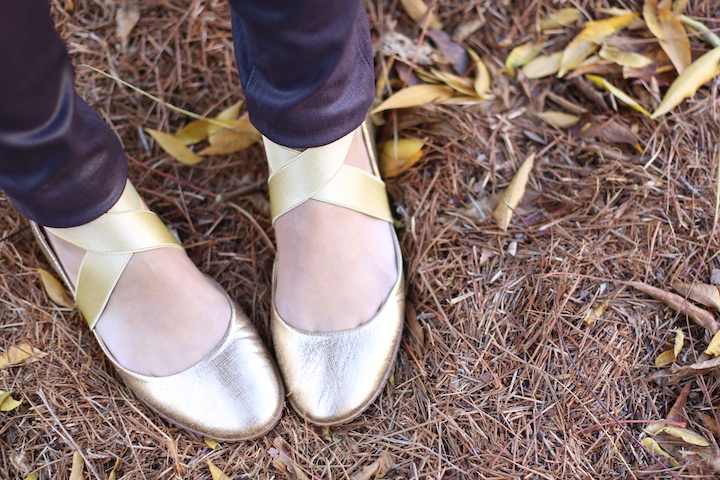 Photos by: Kaela Rodehorst Williams 
Outfit: Alyson Top c/o Amanda Uprichard | Paige Verdugo Coated Skinnies via The Mix | Ballet Flats c/o Dee Keller | Leopard Print Coat c/o ASOS
Jewelry: Jody Stackable Rings c/o Kendra Scott | Crystal Knot Necklace c/o Dotted Tusk <–Contact DottedTusk@gmail.com for necklace inquiries 
Good Morning readers, as promised here is Haute Off the Rack's 3rd Holiday Giveaway featuring these gorgeous ballet flats by Dee Keller. To style these gold ballet beauties, I paired them with a pair of brown coated skinnies, a textured Amanda Uprichard top for a pop of color and a leopard print coat for some added flair. Speaking of the leopard faux fur coat, you'll be seeing a lot of it over the next week or so. Since leopard print and faux fur can be a little tricky, I decided that I would show you three different ways to wear it on Haute Off The Rack. Make sure to check back over the next few days to see the other two ways I styled it.
**P.S. I'm going live with WBRZ News Channel 2 at 4pm today to show you some fun holiday looks featuring Dee Keller shoes! Make sure to tune in!**