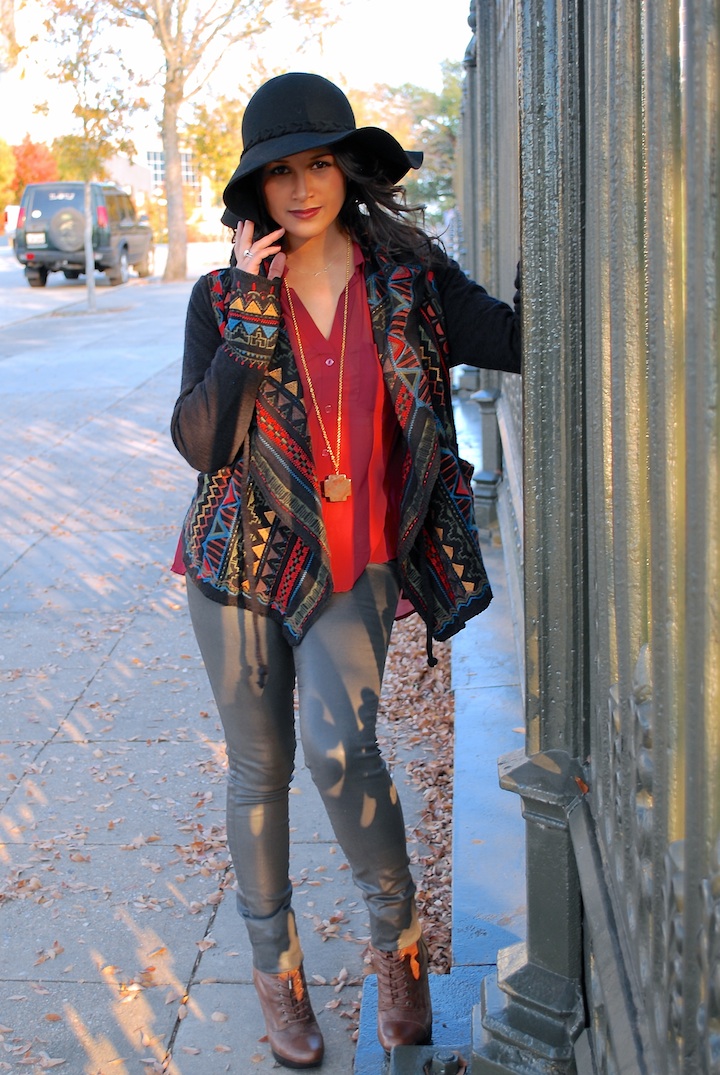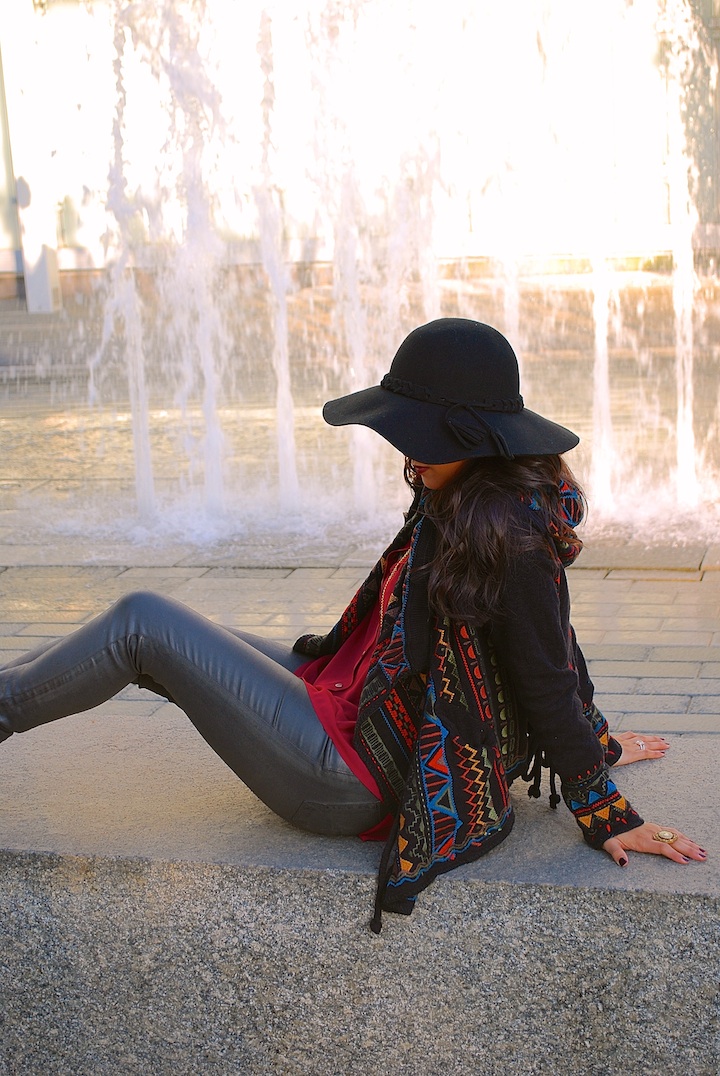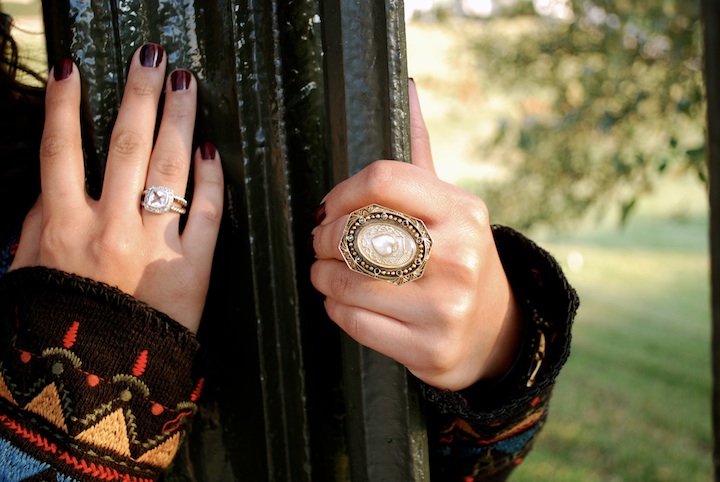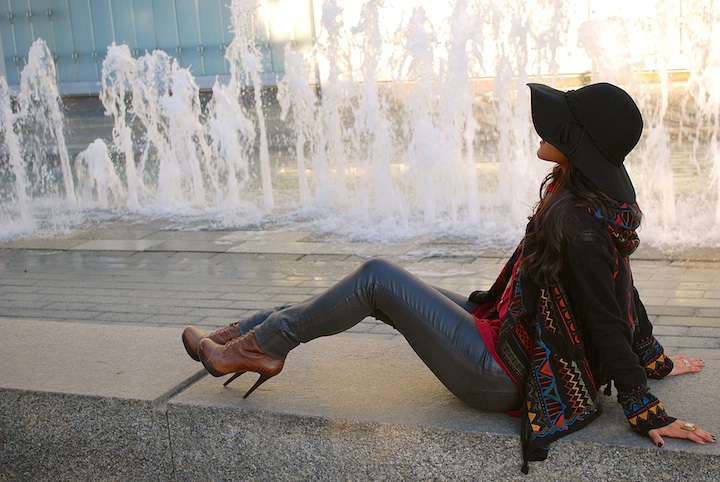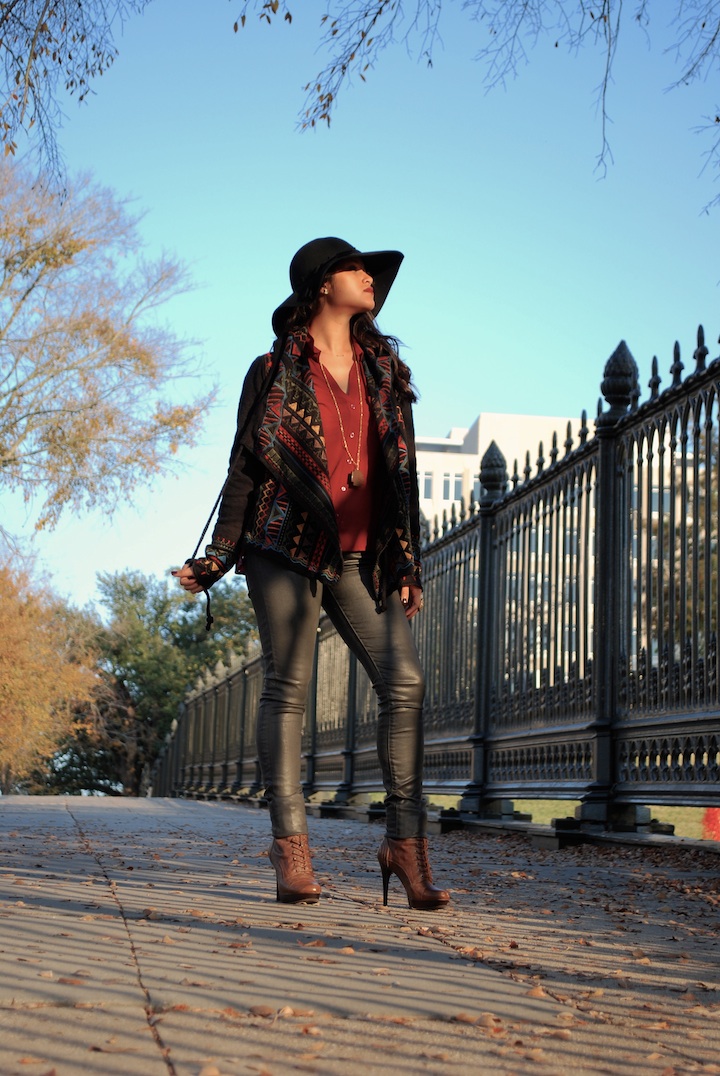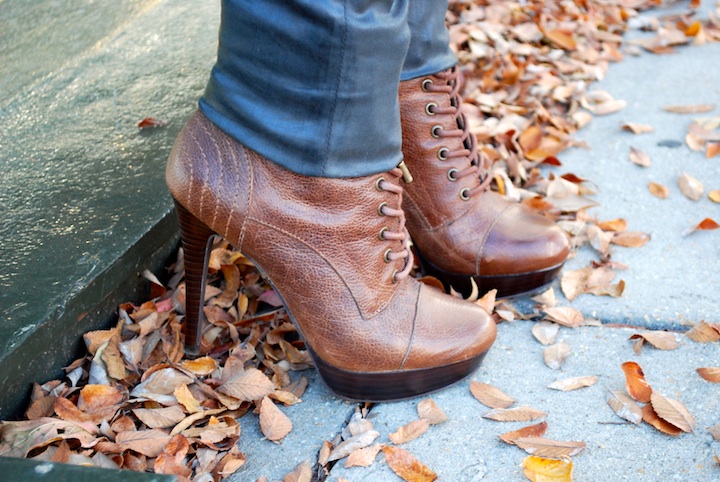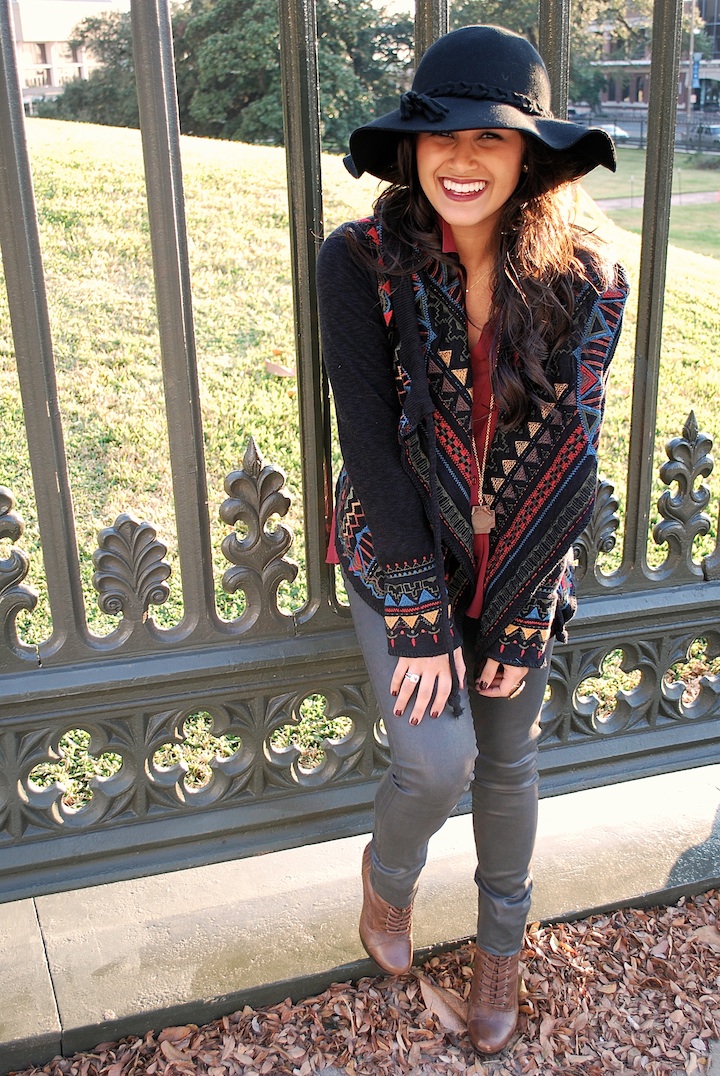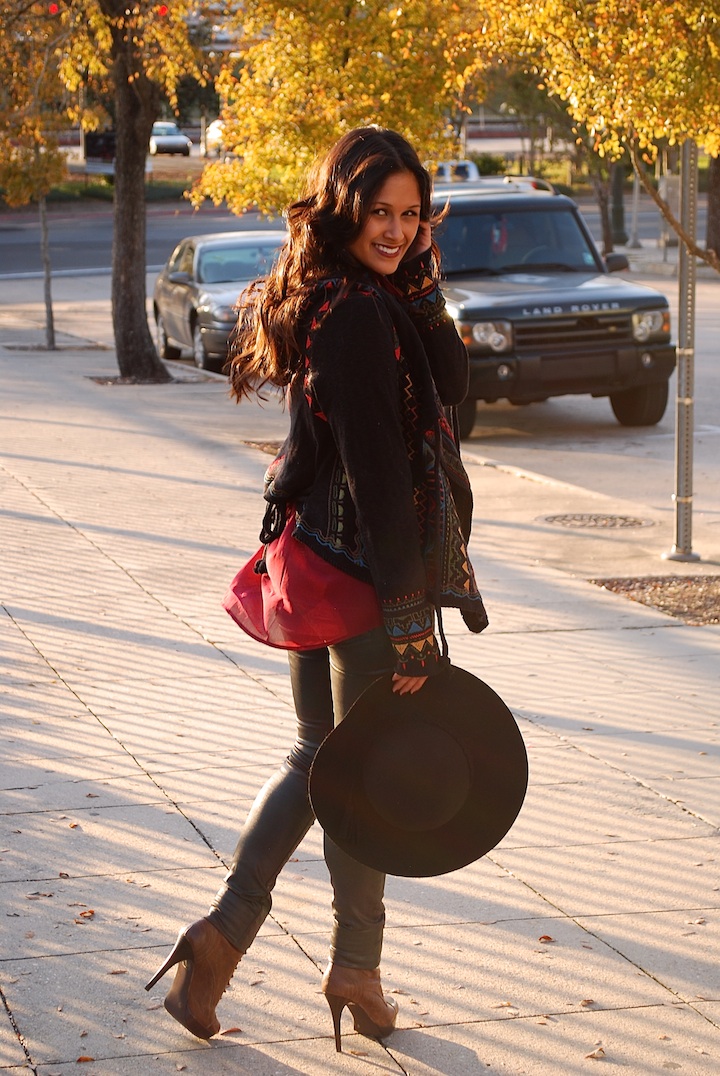 Photos by: Casey Scheib
Outfit: The Leatherette Legging Jean c/o (Thank you go AG Jeans), Black Floppy Hat (Thank you to Love) ox-blood Sheer blouse (Urban Outfitters), Lace-up Heeled Boots (old, Jessica Simpson), Kanji Short Hoodie c/o (Thank you to Johnny Was) <– Currently on SALE!
Jewelry: Virgins Saints and Angels ring (Thank you to Park Lane), Cross Pendant Necklace (Love)
Good Morning readers, how great do these AG leatherette leggings look styled with the Johnny Was embroidered hoodie and ox-blood shirt! Hats off to Johnny Was for creating such beautifully embroidered cardigan.  The detail is exquisite!   I think the vibrant colors in the knit hoodie look stunning against the dark neutral colors and the ox blood shirt really makes the red in the cardigan pop.  I always love pairing leather pieces with casual clothing for an unexpected twist. As far as accessories, I jump at any chance I get to wear a hat!  I love fedoras, floppy beach hats, berets, wide-brimmed winter hats, you name it!  I just think it adds so much character to your outfit and gives you a little bit of a mysterious look.  What do you think?  Will you be wearing any kind of hats this season?
P.S. Make sure to check back tomorrow for a collaboration with Lockerz and Rent the Runway!