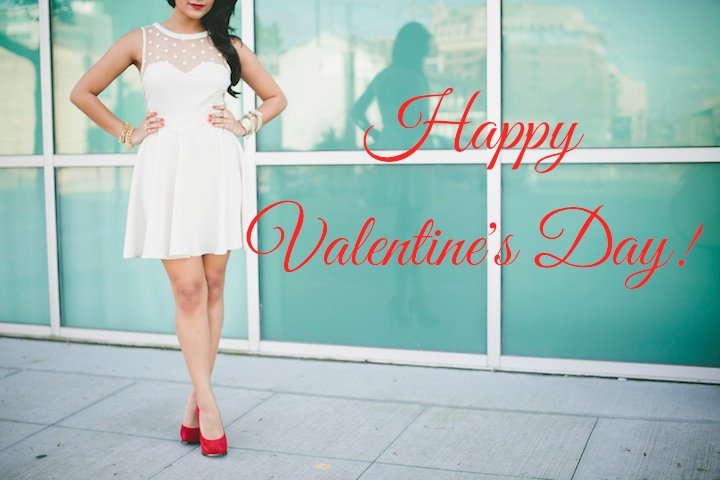 Good Morning readers and Happy Valentine's Day.  I hope you have something romantic planned for tonight with that special someone or something fun planned with a group of your friends.  If you're stuck on what to wear, I've got you covered.  Just watch my fashion segment on Valentine's Day attire with WBRZ that I have posted below or right here–> Haute Off The Rack discusses Valentine's Day looks.  Also, make sure to pay attention to the end of the segment to see what you can win on today's post!
GIVEAWAY DETAILS:
***There is an opportunity to win two giveaway necklaces with Haute Off The Rack today!  For one giveaway, all you have to do is follow @Hauteofftherack on Pinterest and comment with your NAME and EMAIL on this post!***
For the other giveaway, follow @HauteOffTheRack on Instagram for details!
***Please enter both giveaways by Wednesday, Feb. 20th at 11:59 pm!***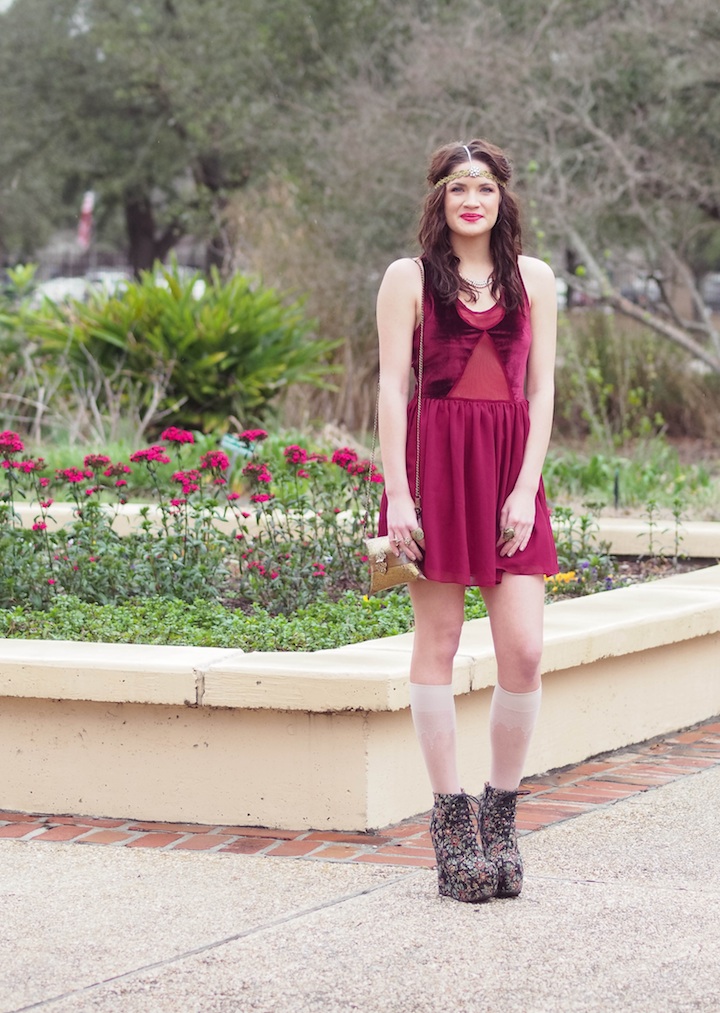 Annie's look is very edgy with the cutouts in the dress and the floral Jeffery Campbell platforms paired with the tall sheer socks.  However, I think the velvet detail on the dress and antique jewelry give a romantic vibe as well.
The 1920s inspired headpiece that Annie is wearing is actually something she made herself from pearl string, a trim and a jeweled piece.   I think this individual piece makes the whole outfit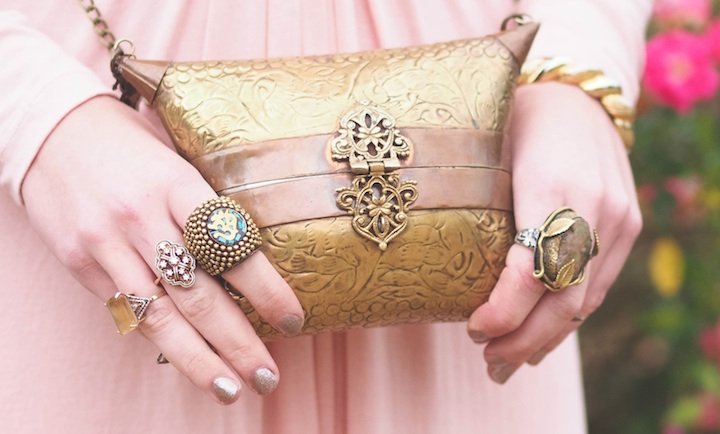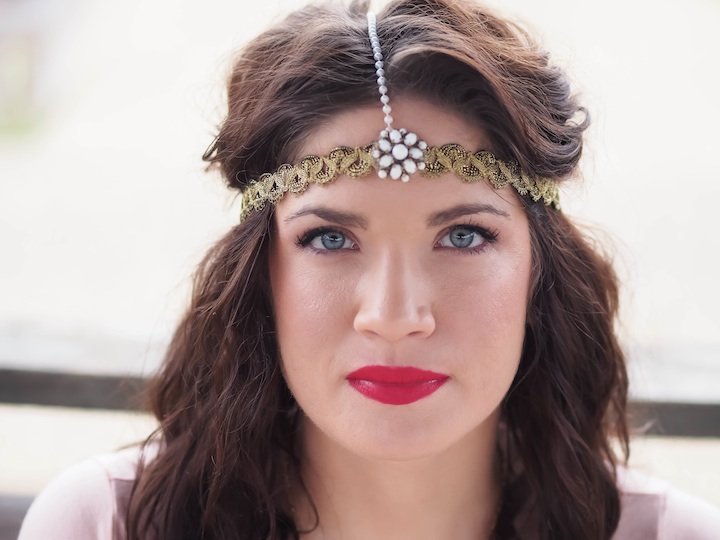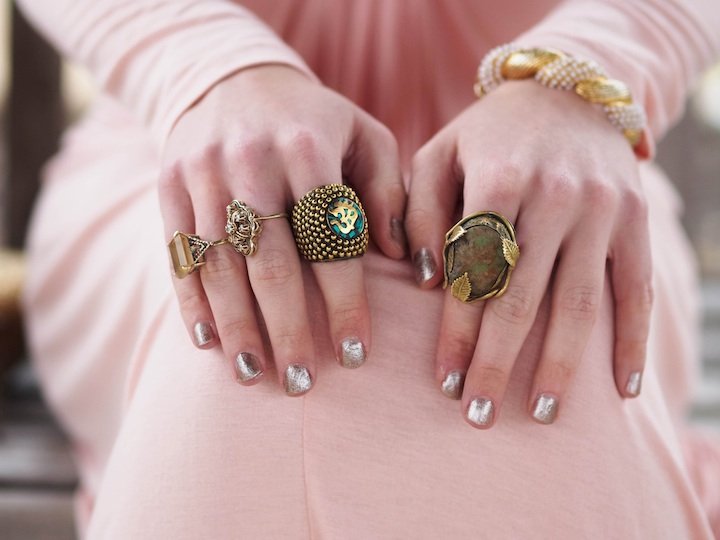 Photos by: Brei Olivier & Styled by a collaboration of Haute Off The Rack & Annie Etzel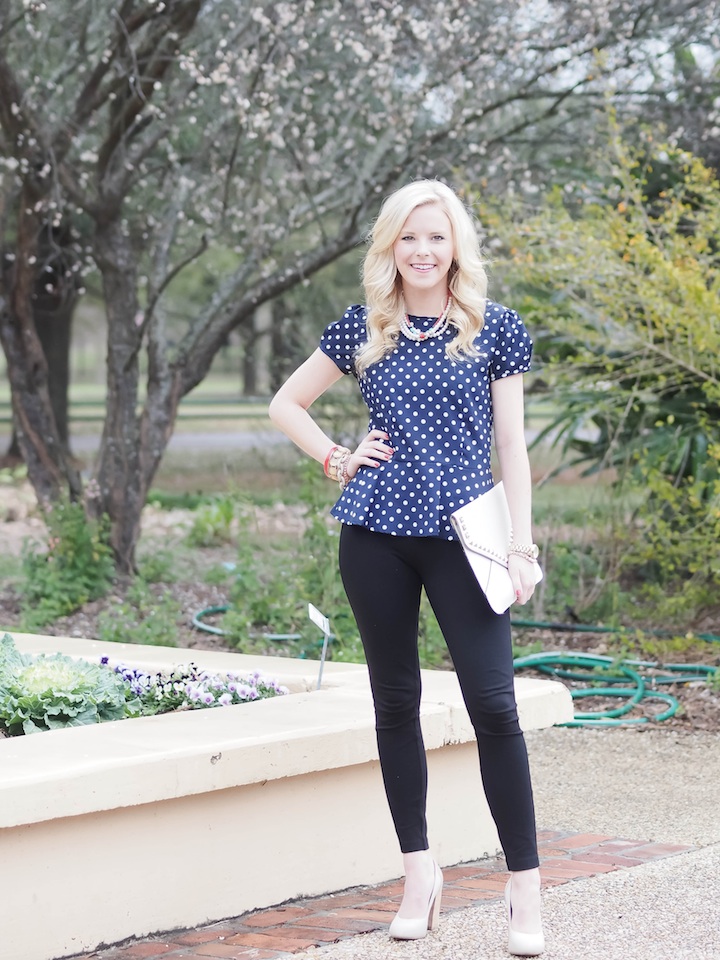 For Jennie's look, we decided to go preppy and flirty by pairing a polka dot peplum top and cropped pants.  Then for a little holiday flair we added some red jewelry and painted her nails bright red too.
This outfit is perfect for anyone who doesn't want to wear a lot of red or pink on Valentine's Day, but still wants to rock and fun and flirty look.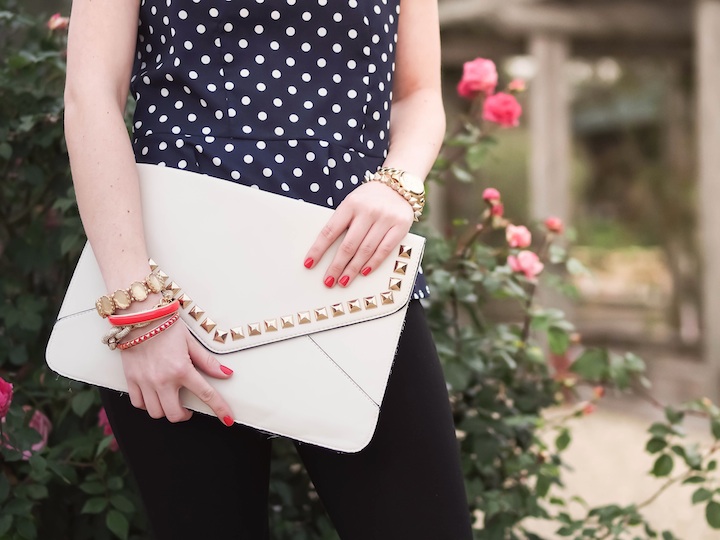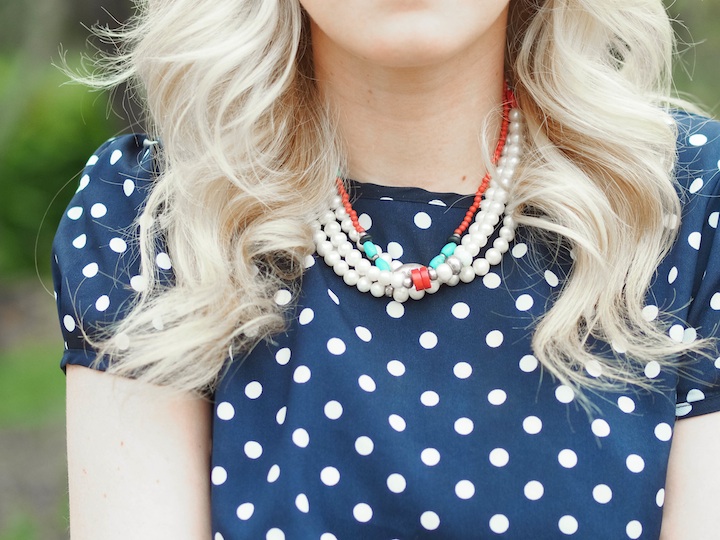 Photos by: Brei Olivier and styled by a collaboration of Haute Off The Rack & Jennie Garland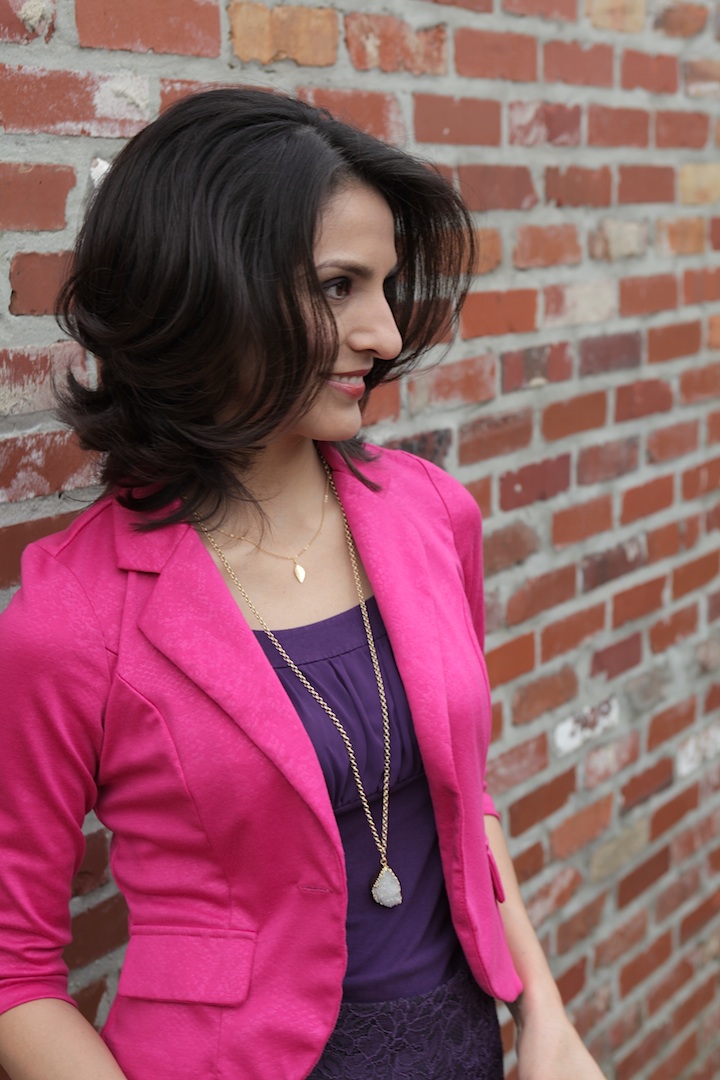 For Rosa's look, we put together a sophisticated and lady-like outfit by pairing a dainty lace skirt with a solid purple top and then we finished it off with a bright pink blazer for a fun holiday feel.  I also like how the blazer accentuates her waist and kind of brings the whole look together. We also added the metallic clutch and open toe shoes to chic it up some.  This outfit is perfect for women to wear to work on Valentine's Day.
Also, if you're interested in purchasing the gorgeous gold leaf necklace by Dotted Tusk that Rosa is wearing in these photos, please contact me at Jenn.hauteofftherack@gmail.com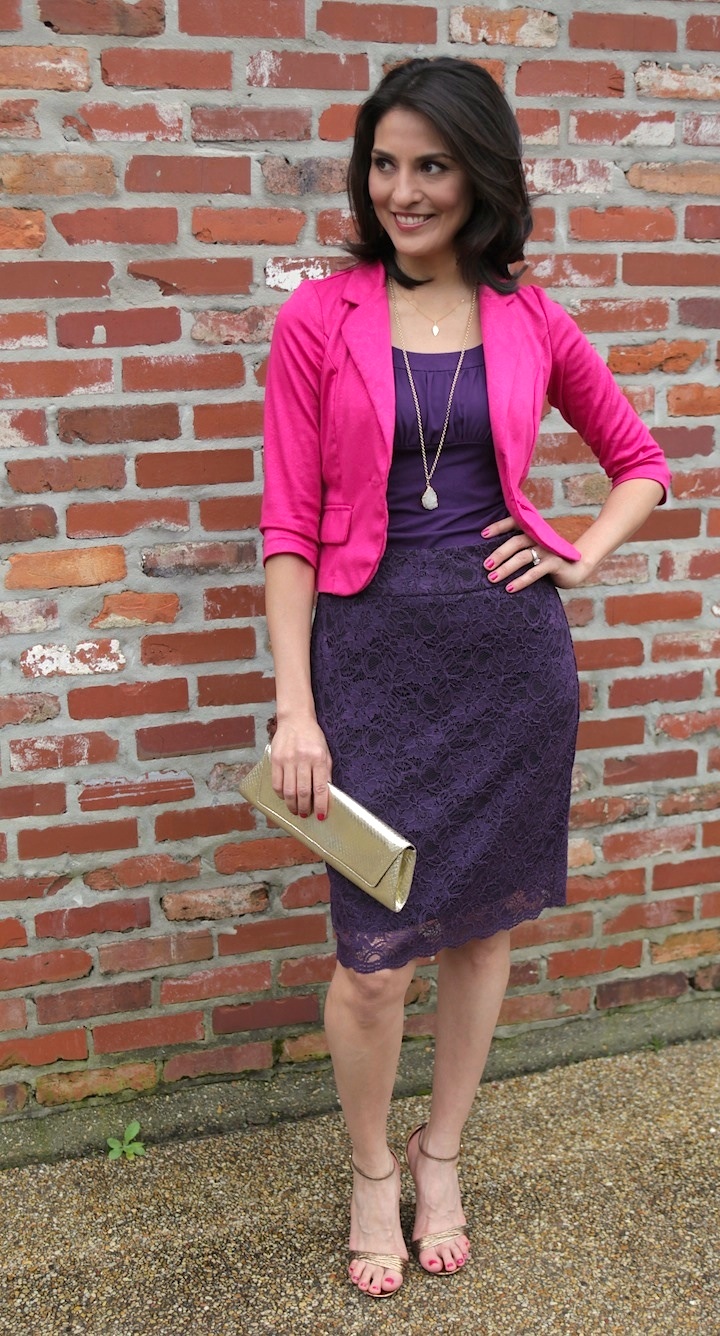 Photos by: Max Zoghbi and styled by a collaboration of Haute Off The Rack & Rosa Flores
P.S. Guess what! You can win this long white Druzy necklace from Love boutique by following @HauteOffTheRack on Instagram for details!
Have a wonderful Valentine's Day!