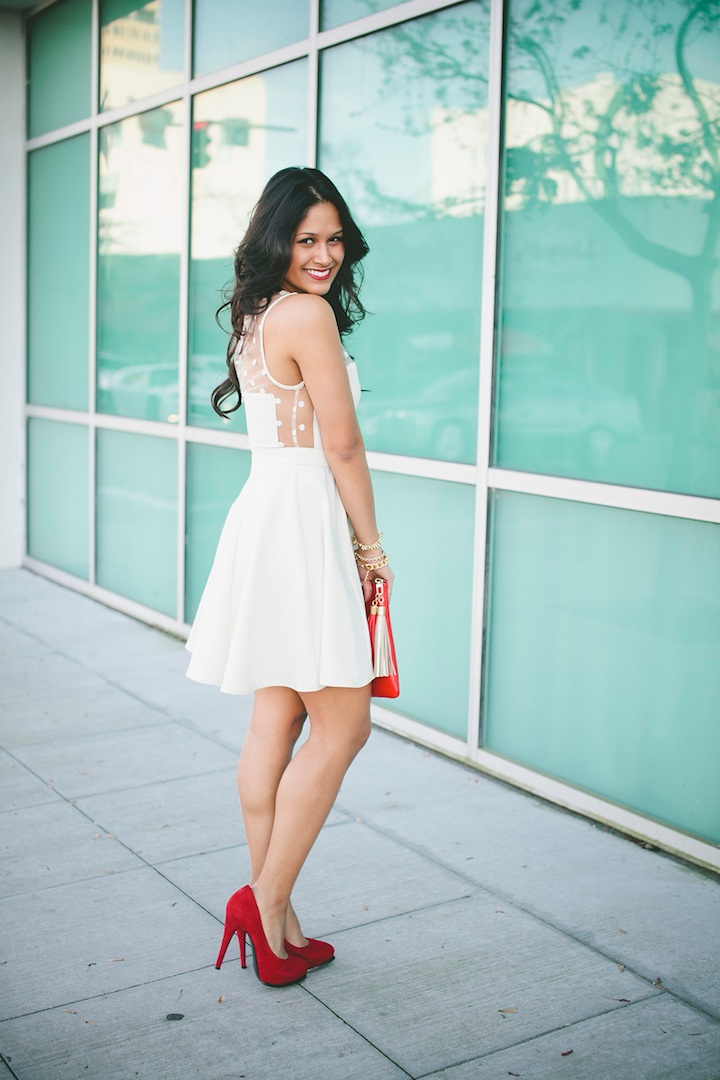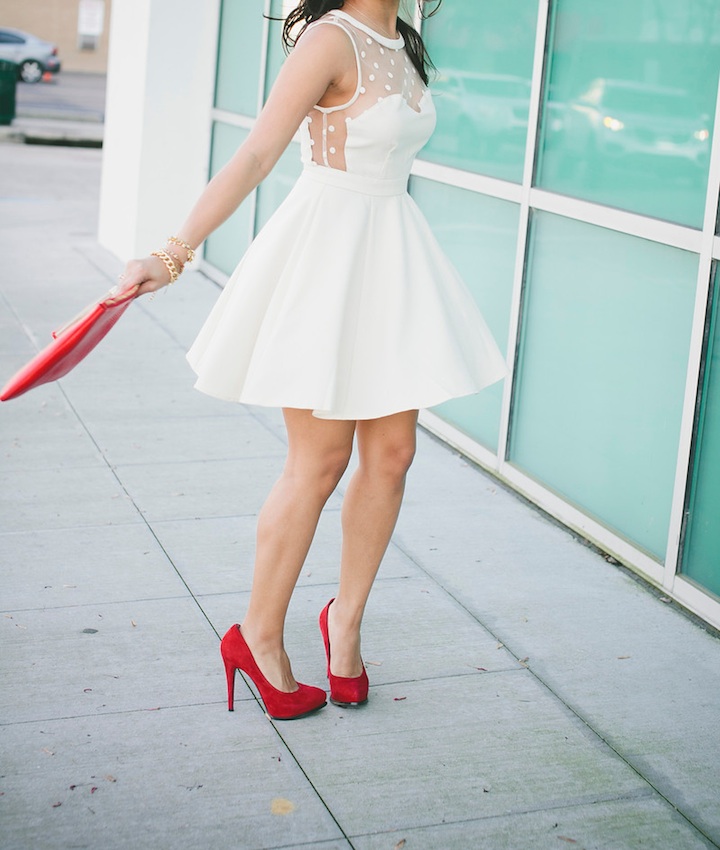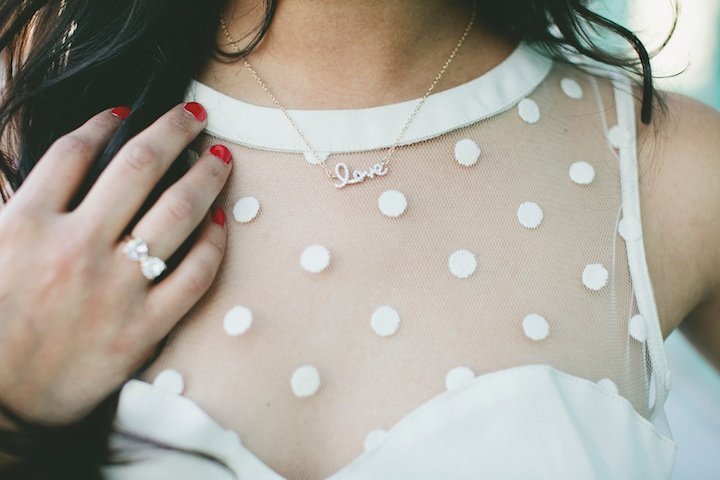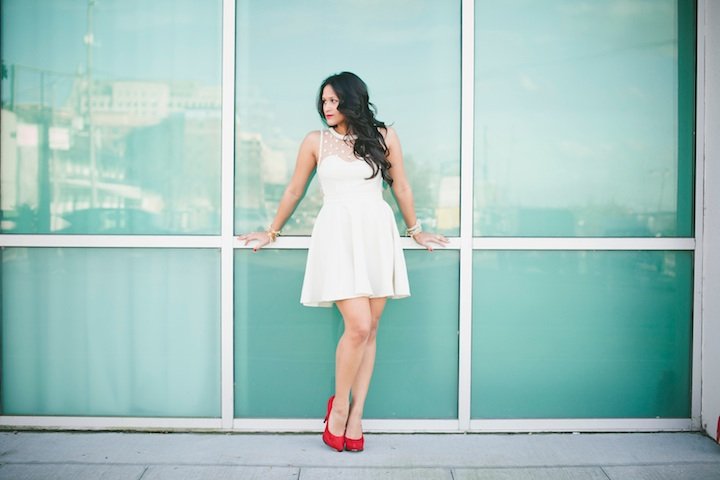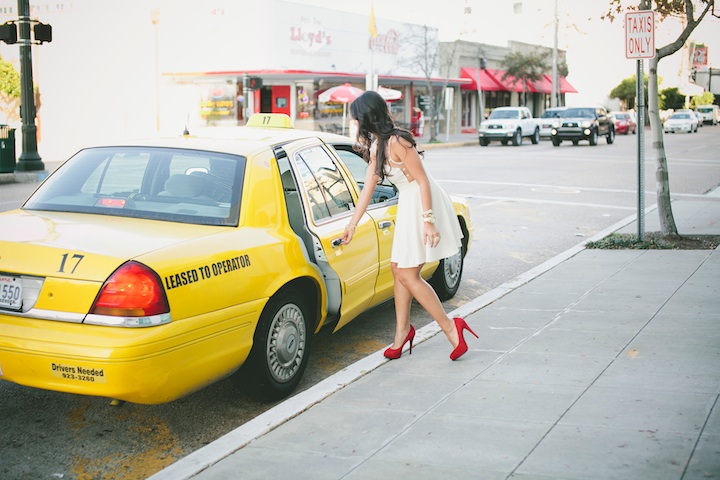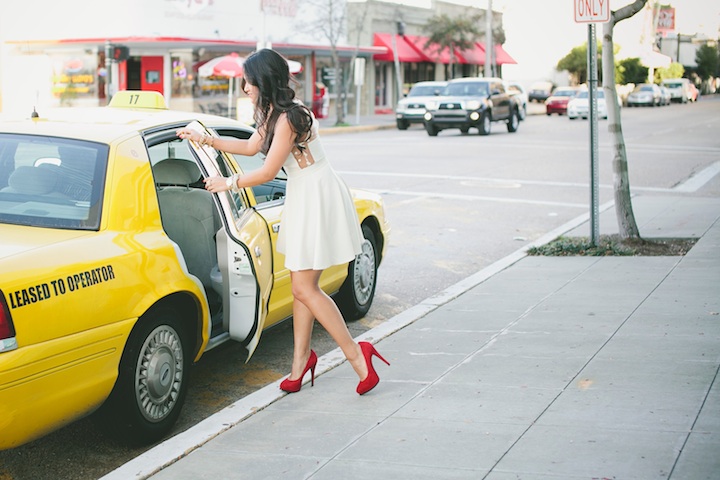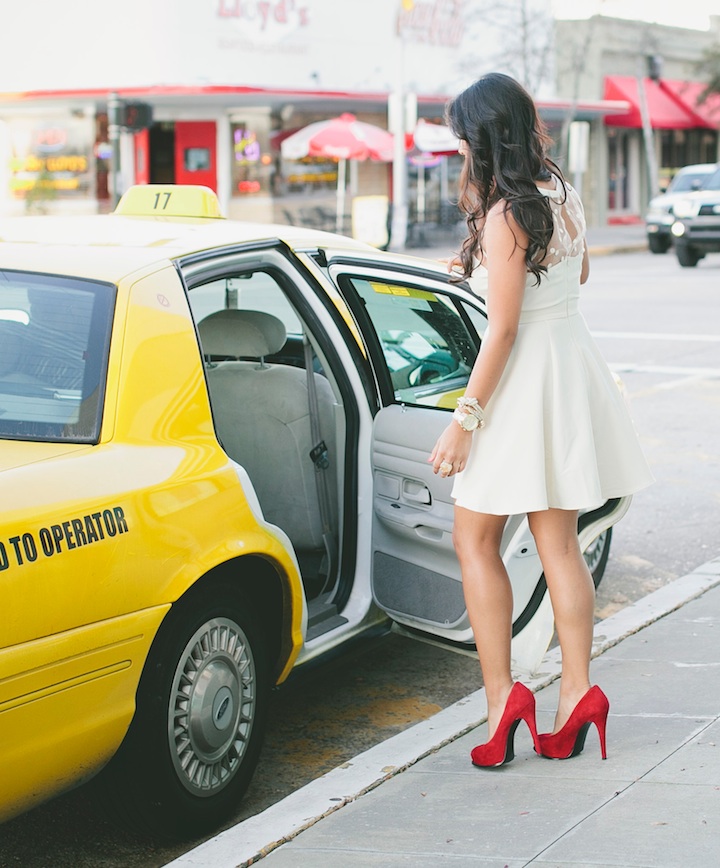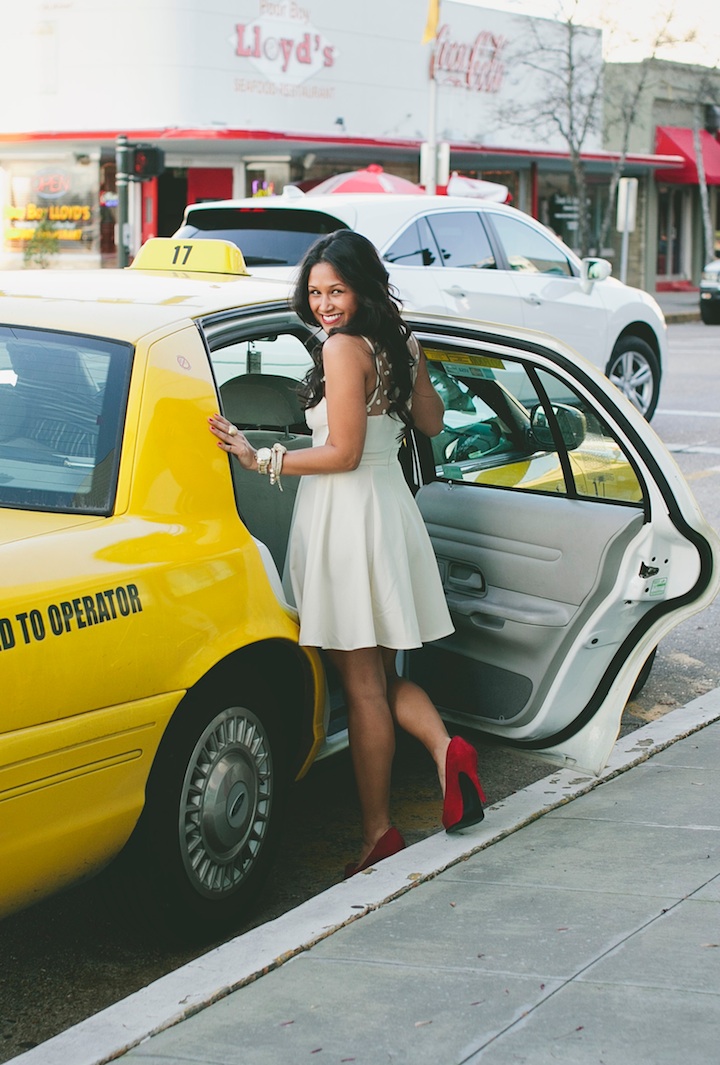 Photos by: Kristen Soileau
Outfit: Coincidence and Chance Crepe Dot Mesh Dress ( Urban Outfitters), Red Uber Clucth c/o (Thanks to Gigi New York), Red Suede Pumps (similar here) <–SALE alert!
Jewelry: Gold Textured Chain bracelet c/o (Thank you to T + J Designs), Cream Silk Knot & Shine Bracelet Combo c/o  (Thank you to Brighthouse Baubles), Diamond and Bows ring c/o (Thank you to Hello Fab), Stella and Dot Renegade Cluster Bracelet, Michael Kors Gold and Horn Watch
Good Morning readers!  I'm really excited for today because today is the day of my first fashion segment on WBRZ.  So if you want to see some more Valentine's Day style inspiration,  make sure to tune into Haute Off The Rack's fashion segment today at 4 pm on WBRZ (on channel 2, channel 5 on Cox cable and 124).  This segment will be helpful for those of you who are stressing over what to wear on Valentine's day without breaking your budget.  You can toss your worries out the window because I am here to help you look and feel your best by maximizing your outfit options and molding what you already own into the perfect romantic outfit.
During my fashion segment with WBRZ you will get to see four different Valentine's Day outfits including with pieces you may already have in your closet.  Also, I made sure to cover a variety of different styles by visiting with three women just like you who each have a unique sense of style.  At each woman's home, I searched through her closet and together we came up with the perfect Valentine's look to best suit her personal style.
 Oh and about this dress…..It's amazing.  Need I say more?  Just kidding!  There are actually quite a few words I can use to describe this look- sassy, flirty, playful, fun, bold, eye-catching, refreshing, bright, chic, classy, feminine.  I'll stop there.  Basically, what I'm saying is that you just might need to add this dress to your wardrobe.   The style and cut of this dress is universally flattering to almost every woman's figure because it accents the smallest part of your waist and flairs outward making your legs appear longer and leaner.  It's perfect for anyone who wants to conceal their fuller hips or thighs.
P.S. You can also watch the segment online at www.wbrz.com. I will make sure to share it on Haute Off The Rack's Facebook page.