Hey everyone, I'm sure you saw that I recently posted a blog on my New Year's holiday card idea and today I'm sharing all of the outfit details (aka our Great Gatsby Costumes).
Blake, my husband is a new year's day baby and he turns 30 this January so I am throwing him a Great Gatsby themed birthday party to help him say farewell to his 20s and hello to 30! So naturally we're partying 1920s style!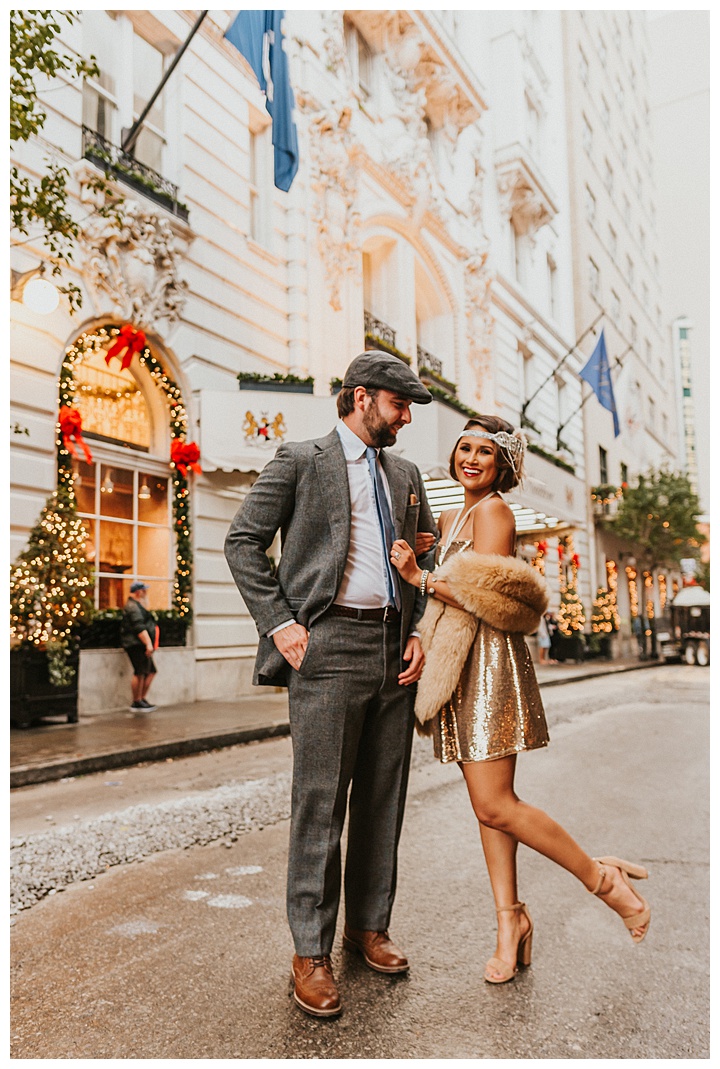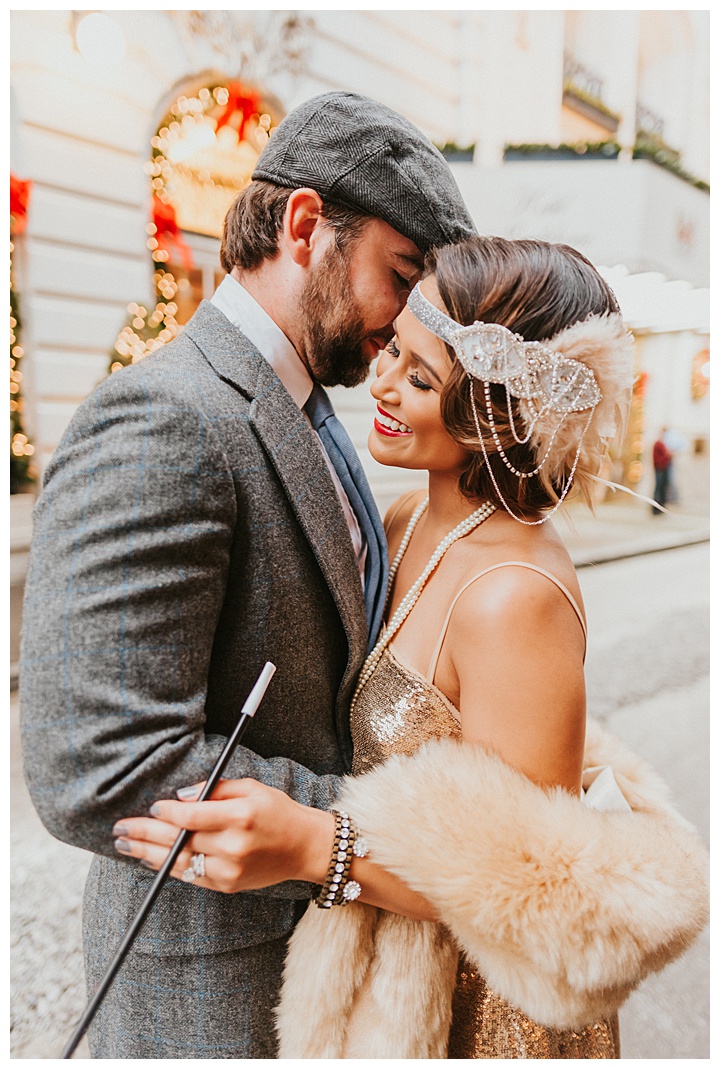 | Shop Our Great Gatsby Party Costumes |

Jenn's Outfit:  Sequin Mini dress (also available here & here) | Sam Edelman Yaro Ankle Strap Sandal | 1920s Gatsby Flapper Feather Headband 20s Accessories Crystal Beaded Wedding Headpiece | Similar Faux Fur Stole | Gatsby Pearl Necklace | Plastic Cigarette Holder | Loren Hope bracelets 
Blake's Outfit: Vintage Suit | Hat | Wingtip Boots | White Dress Shirt
Since we planned on sending out the invitation during the holidays, I thought it would be fun to turn the invitation into a holiday card.  So we dressed up in our roaring 20s outfits and shot some photos in New Orleans for the holiday/invitation to get all of our guests excited for Great Gatsby costumes. Plus we figured it would be the perfect way to give them an idea of what to wear. Oh and don't worry, I will be sure to document the whole party so I can share all of my party decor ideas with you here on the blog.
Blake found his vintage suit at a local thrift store and we ordered his manhattan fedora hat from Amazon for under $20 along with some other 1920s accessories.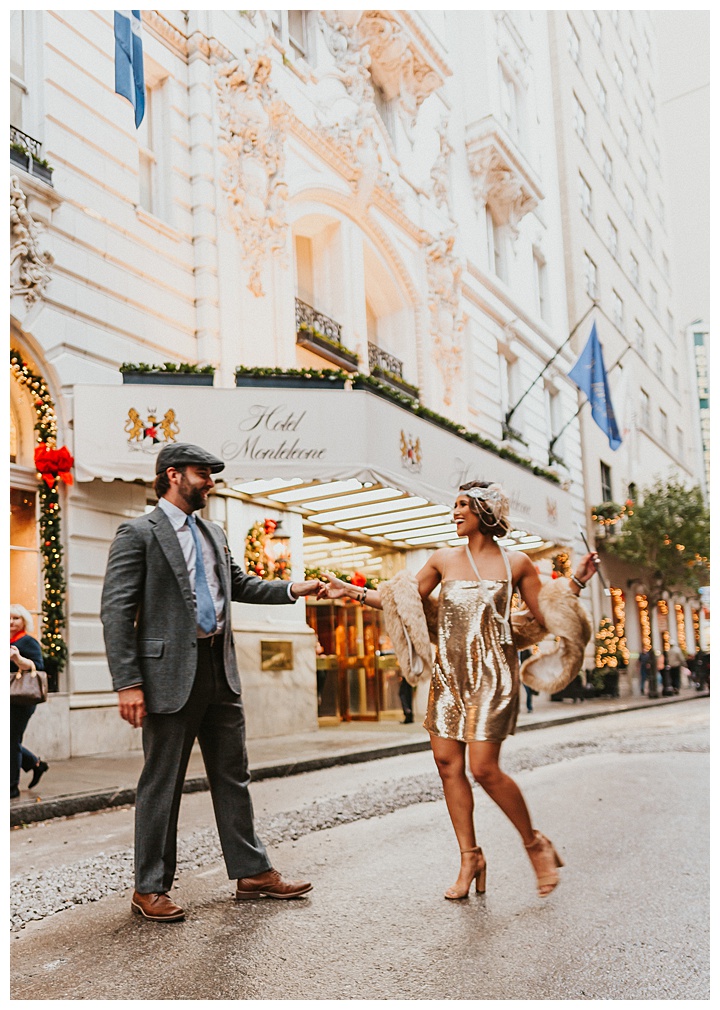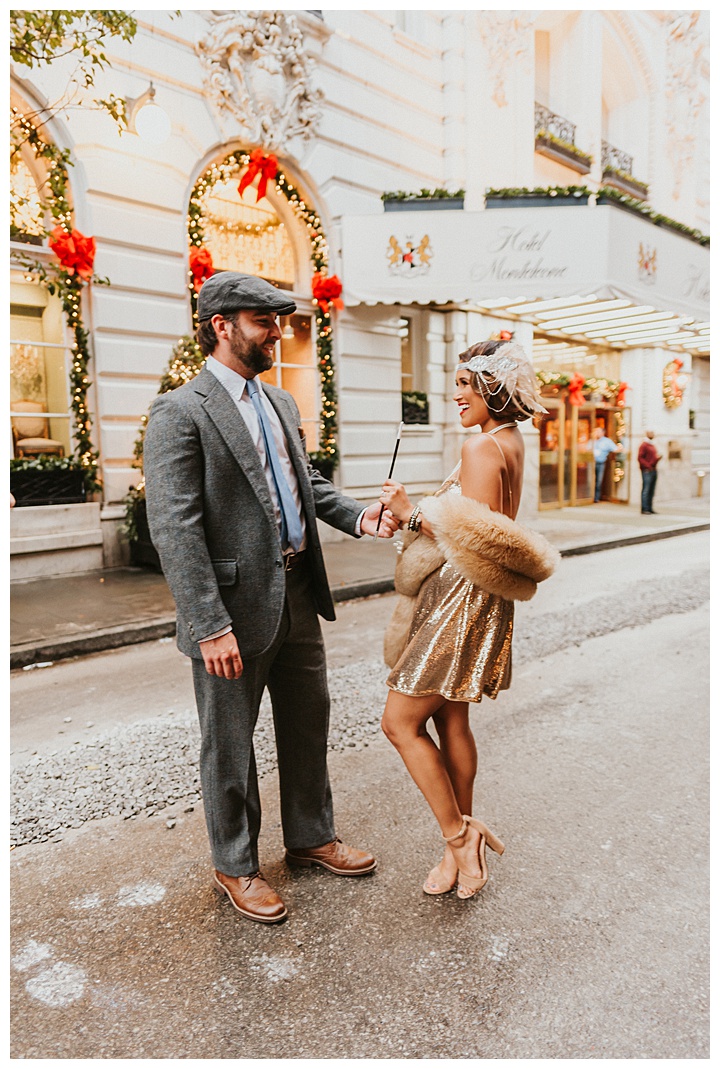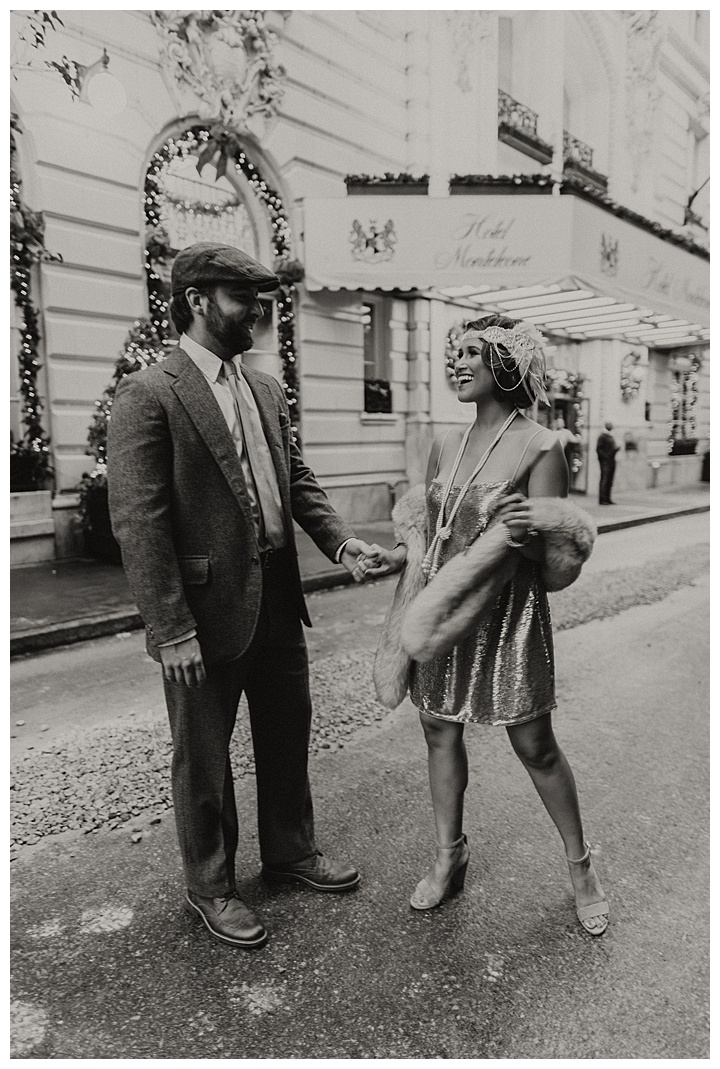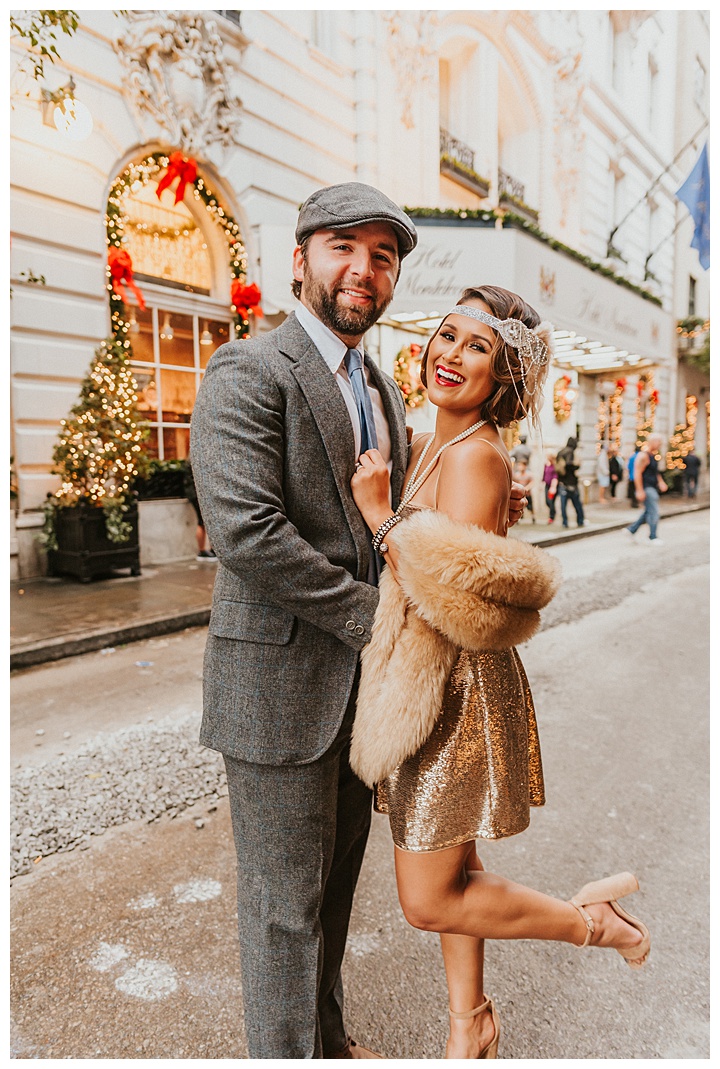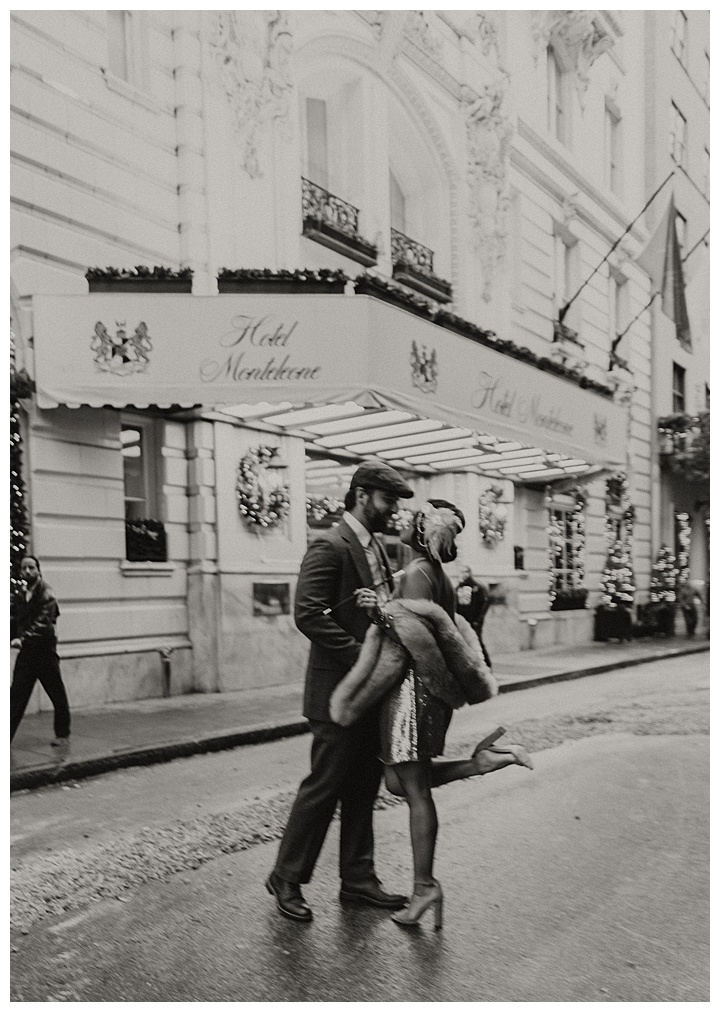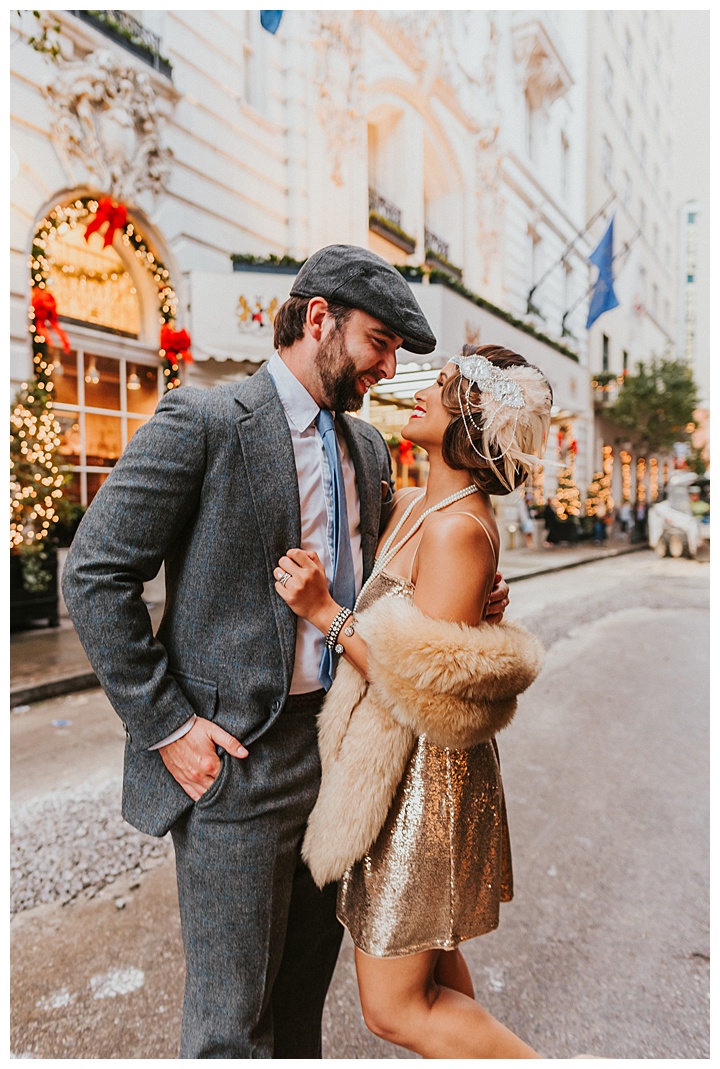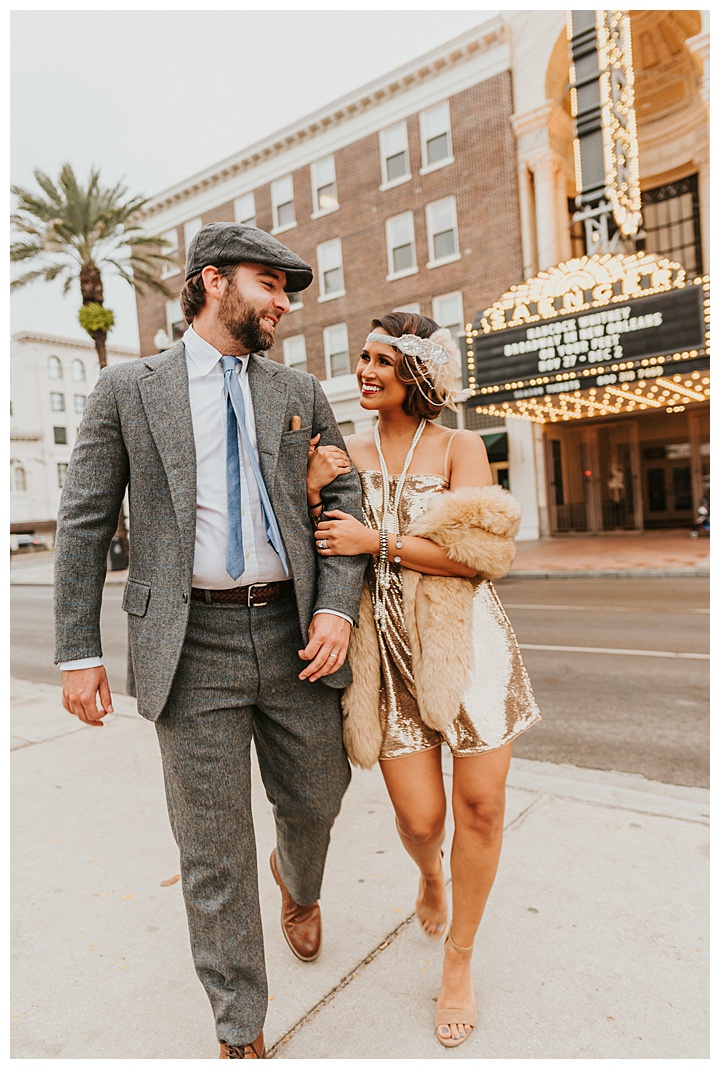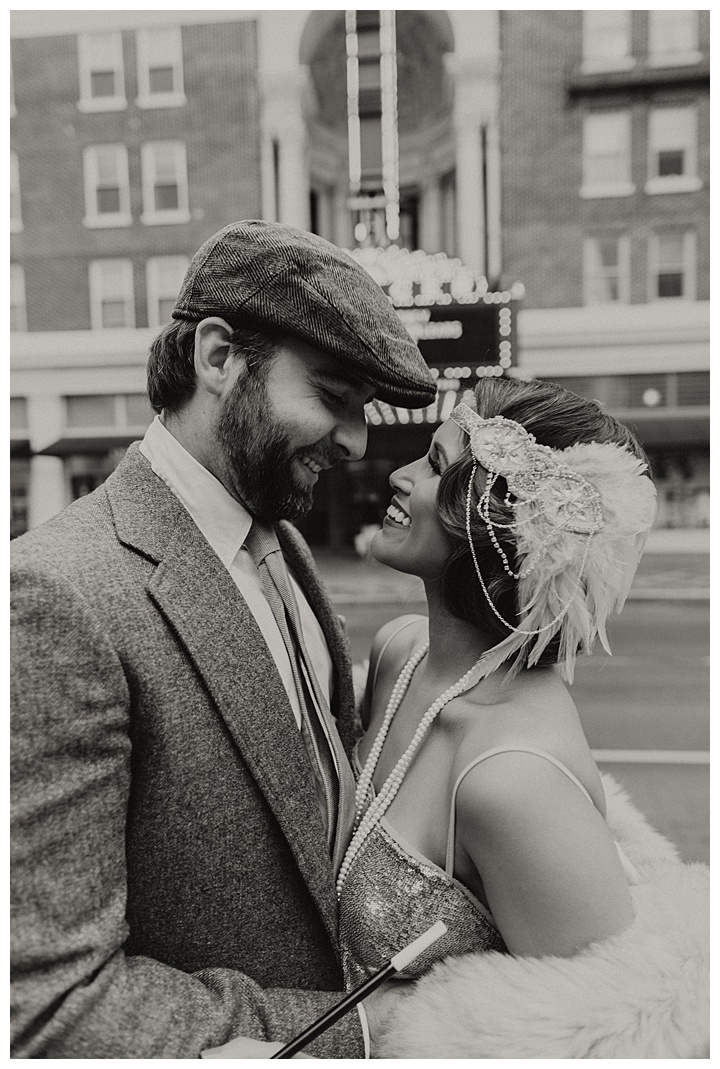 | Shop Feather Flapper Headbands |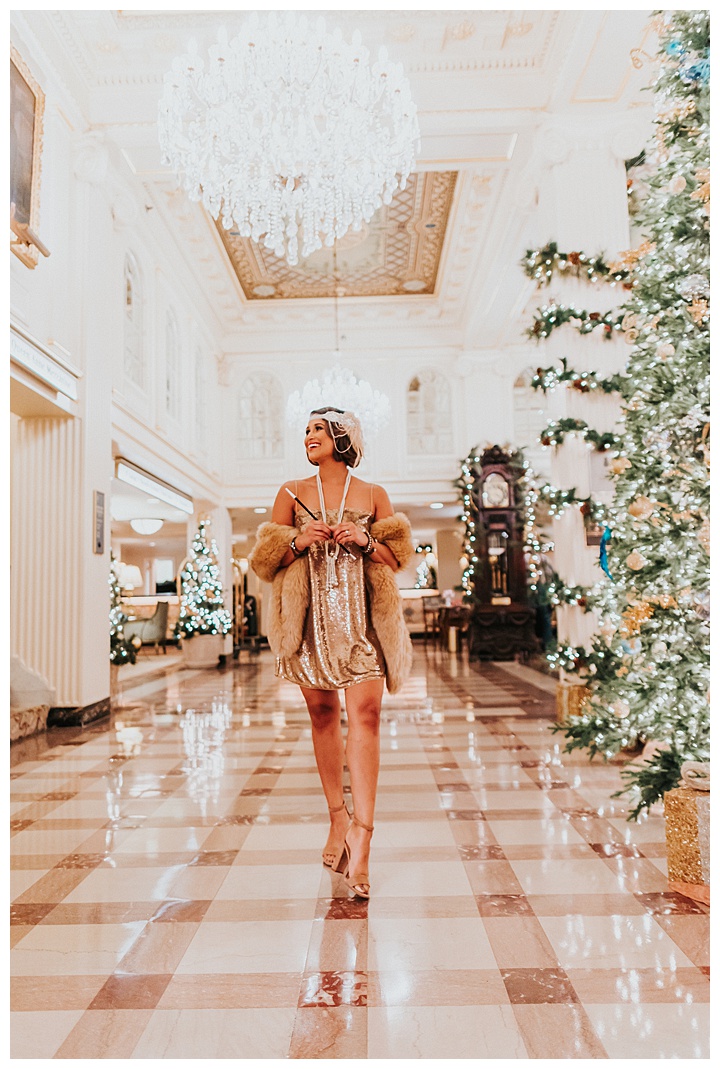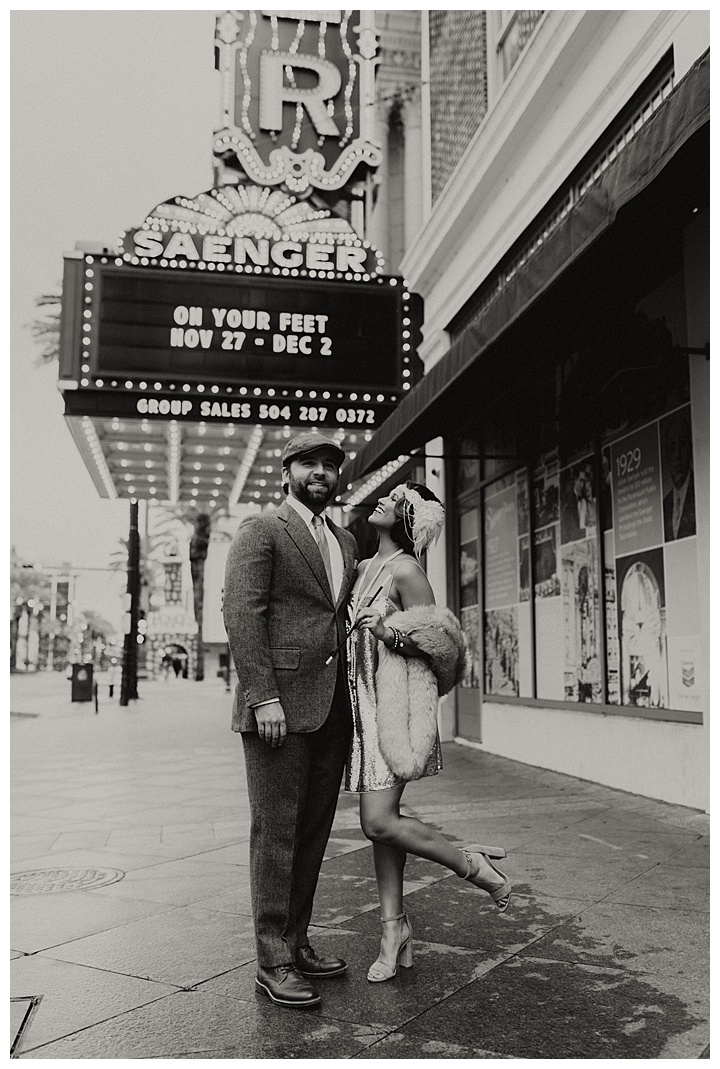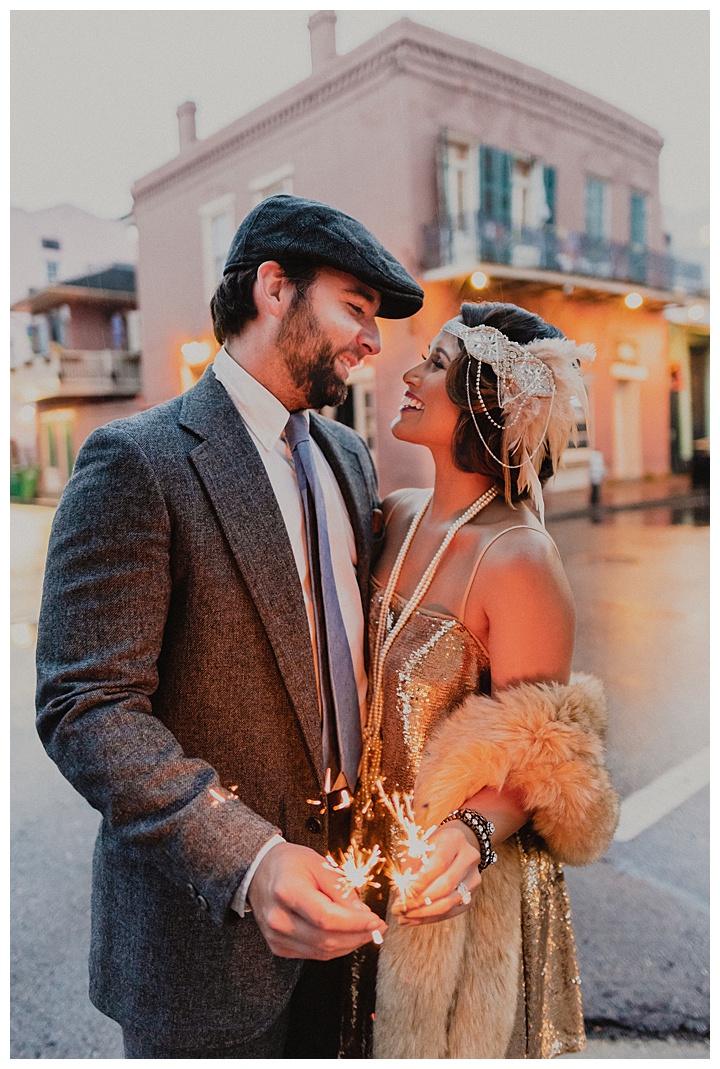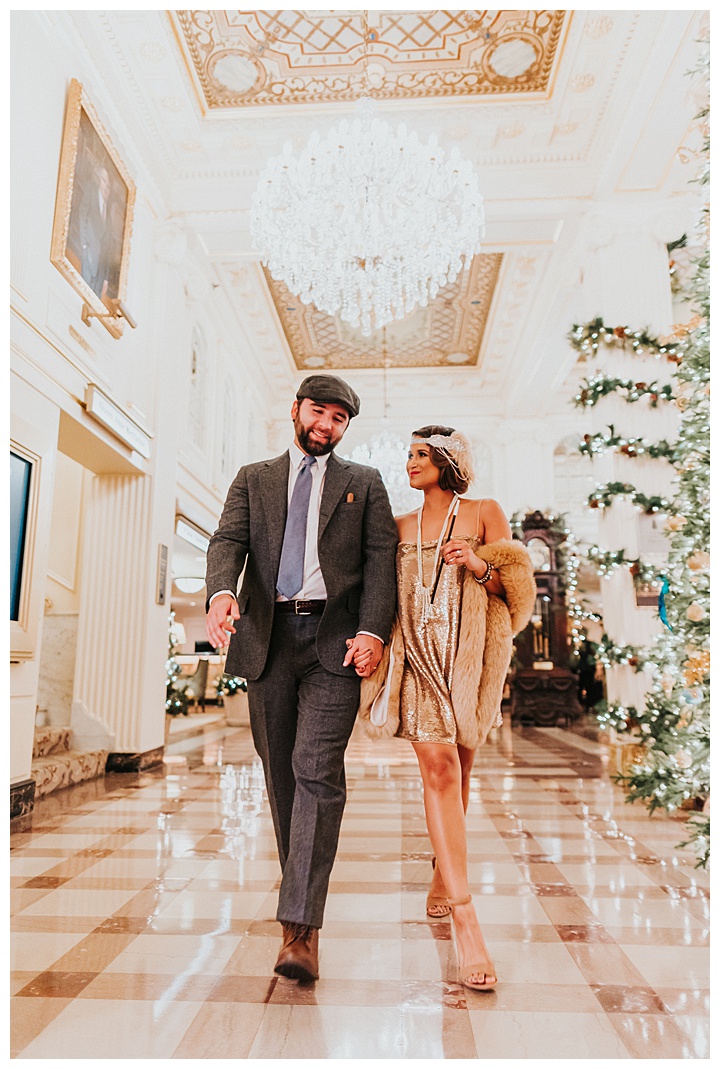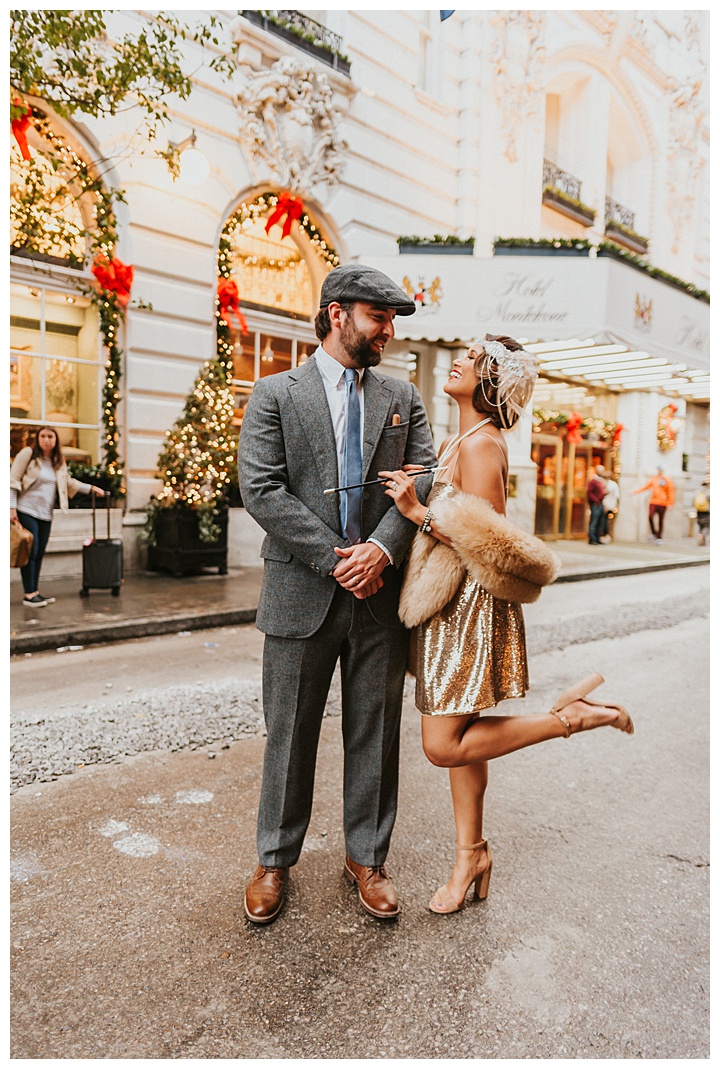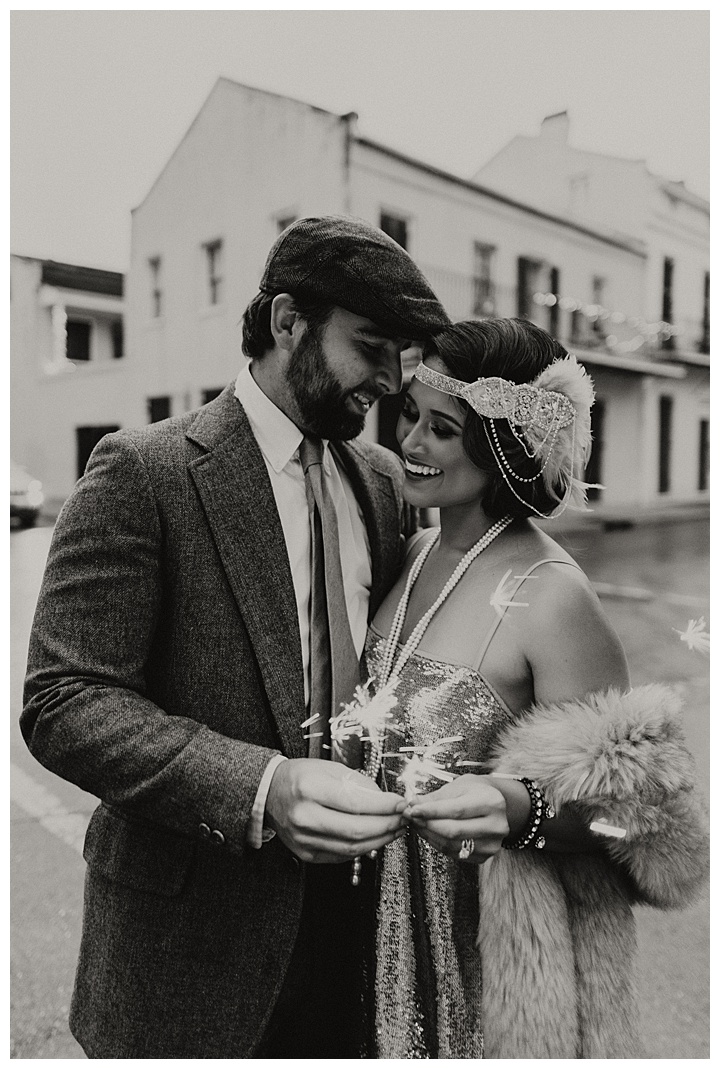 | Shop Our Great Gatsby Party Costumes |
Jenn's Outfit:  Sequin Mini dress (also available here & here) | Sam Edelman Yaro Ankle Strap Sandal | 1920s Gatsby Flapper Feather Headband 20s Accessories Crystal Beaded Wedding Headpiece | Similar Faux Fur Stole | Gatsby Pearl Necklace | Plastic Cigarette Holder
Blake's Outfit: Vintage Suit | Hat | Wingtip Boots | White Dress Shirt
Photos by: Aperture Photos Co | Hair by: Courtney Graham | Makeup by Meggan