From Dallas to New York City, LA to Miami and then back home to New Orleans, the Gigi New York Jenn Bucket Bag makes the perfect travel companion! When she isn't traveling, she's giving my everyday style a cool and effortless vibe with her convenient cross body strap and tassel details! Whether you're jetting off to new places or just spending an normal day of running errands, the Jenn bag is perfect on any adventure. Follow along with me and my #JennBucketBagTravels! She's headed to Cabo San Lucas next! Actually, we're here now!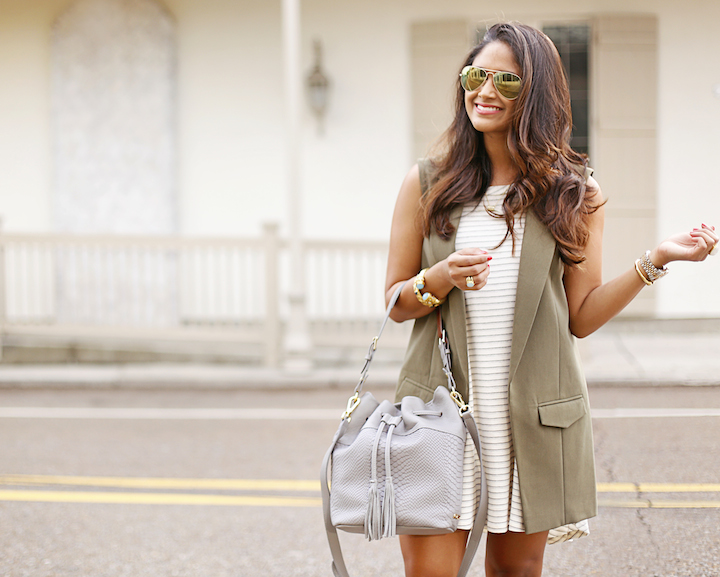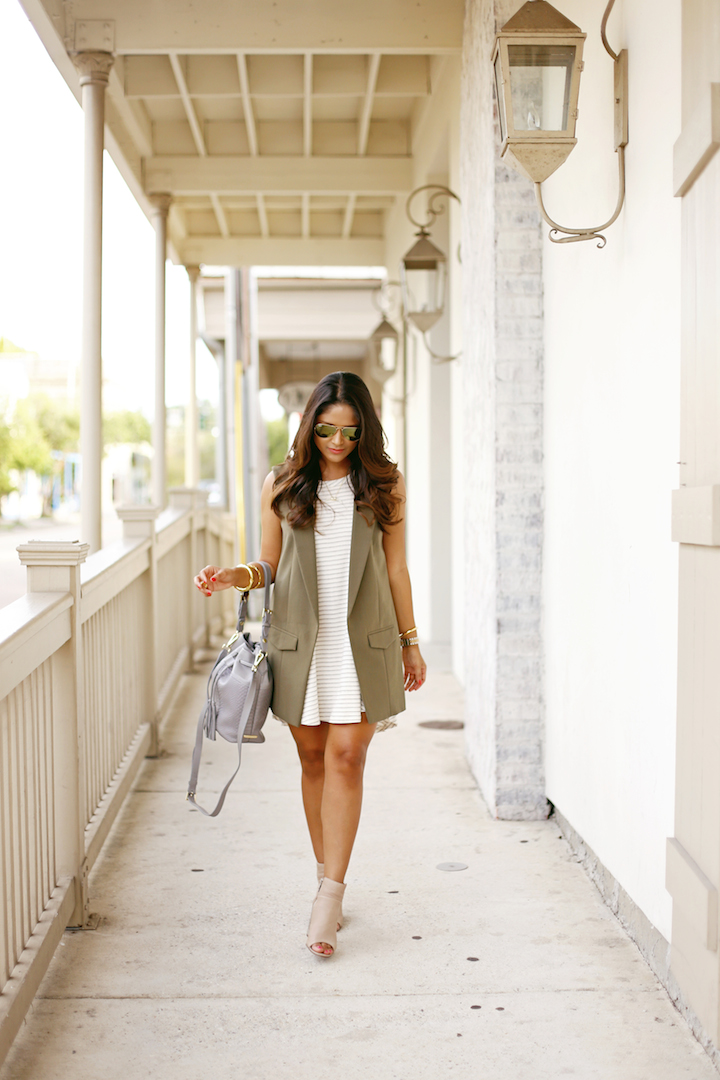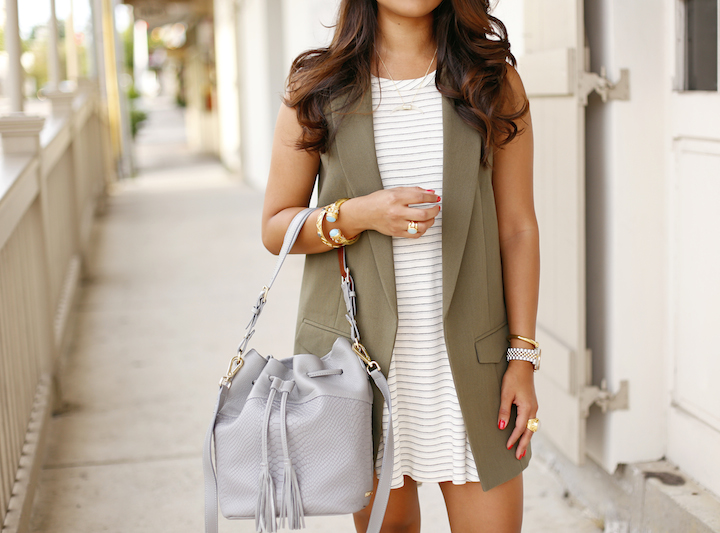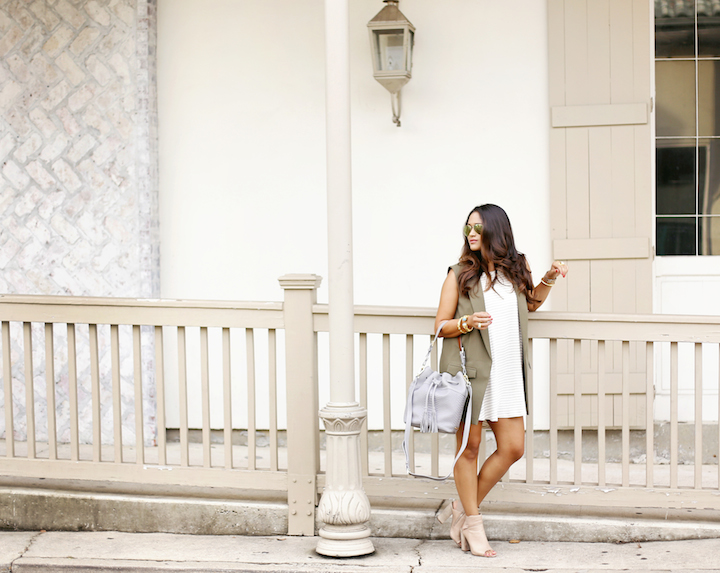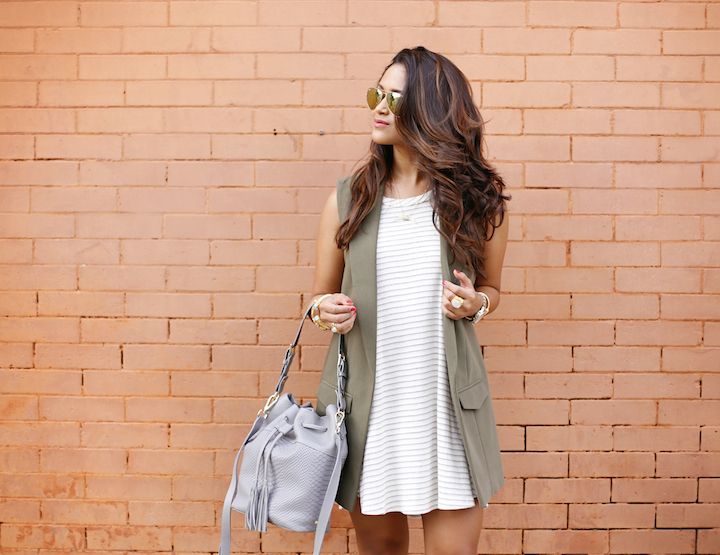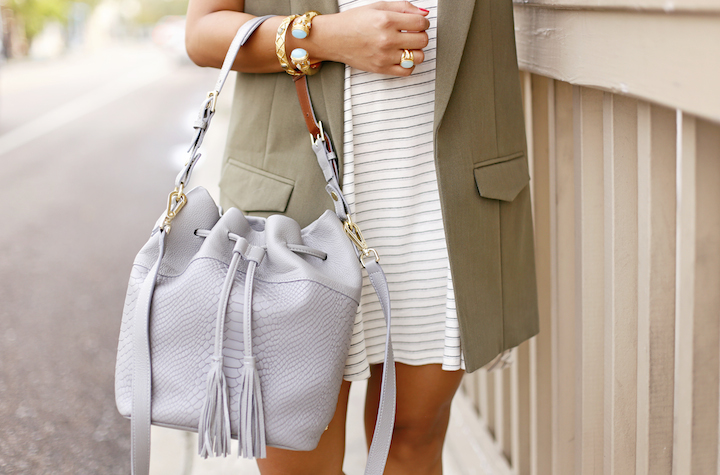 Photos by: Kaela Rodehorst Photography
| Shop This Post |

Outfit: Topshop 'Holly' Sleeveless Jacket | Striped Dress c/o Shop BellaC | Peep-toe booties | Jenn Bucket Bag (designed by Haute Off The Rack in collaboration with Gigi New York)
Jewelry: Pegasus Bangle, Greek Key Cuff  , Chloe Ring & Botticelli Ring c/o Julie Vos | Double Horn Pendant Necklace c/o Melanie Auld | Michael Kors Watch |
Good Morning readers! I hope you all enjoyed your weekend! Mine was amazing because I'm currently in Cabo San Lucas with Blake and my blogger besties! Make sure to check out all of the fun on snapchat: @HauteOffTheRack
As for the Gigi New York Jenn Bucket Bag, I'm so thrilled that the bucket bag I designed last November 2014 is back for another season in brand new colors. I'm carrying the new Slate color, which I love because I'm all about shades of grey this fall. I also love love love the new Bone Color.
 Lastly, if you've been following me on Instagram then you know that I'm currently obsessed with sleeveless outerwear! It's the perfect chic and stylish piece for that awkward transitional period in between summer and fall. Don't worry though, you'll still be able to wear them into fall too! I highly recommend the olive vest in today's post. I like the fit so much that I bought it in two colors! I also highly suggest this sleeveless trench too that you'll be seeing in some upcoming blog posts–> Sleeveless Lightweight Trench Coat