Good Morning readers, today I'm sharing some of my favorite Clinique products with you and the best part is that right now you can receive all of these items as a gift with purchase at Belk! I always love the Clinique gifts because not only do I love the products but also because they come in mini travel sizes that fit perfectly in my handbag or carry-on.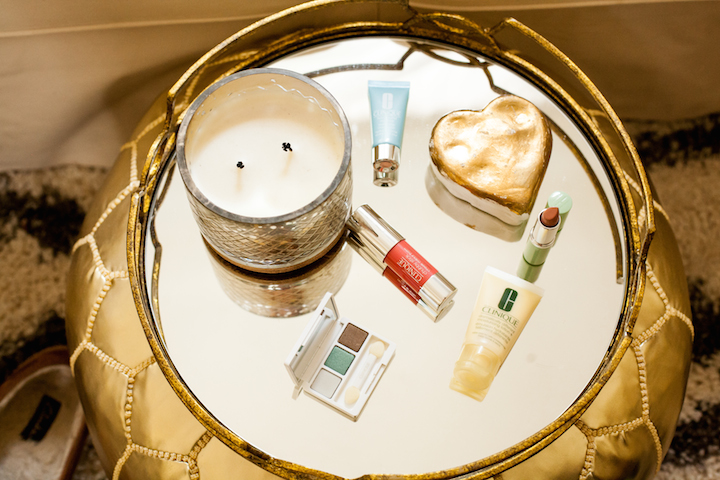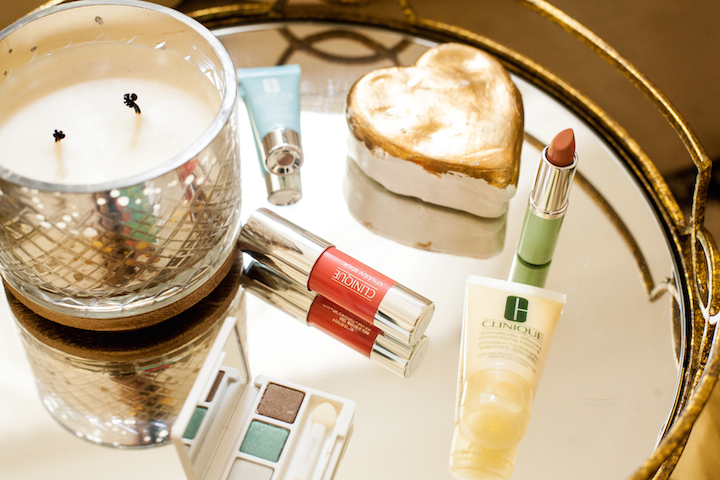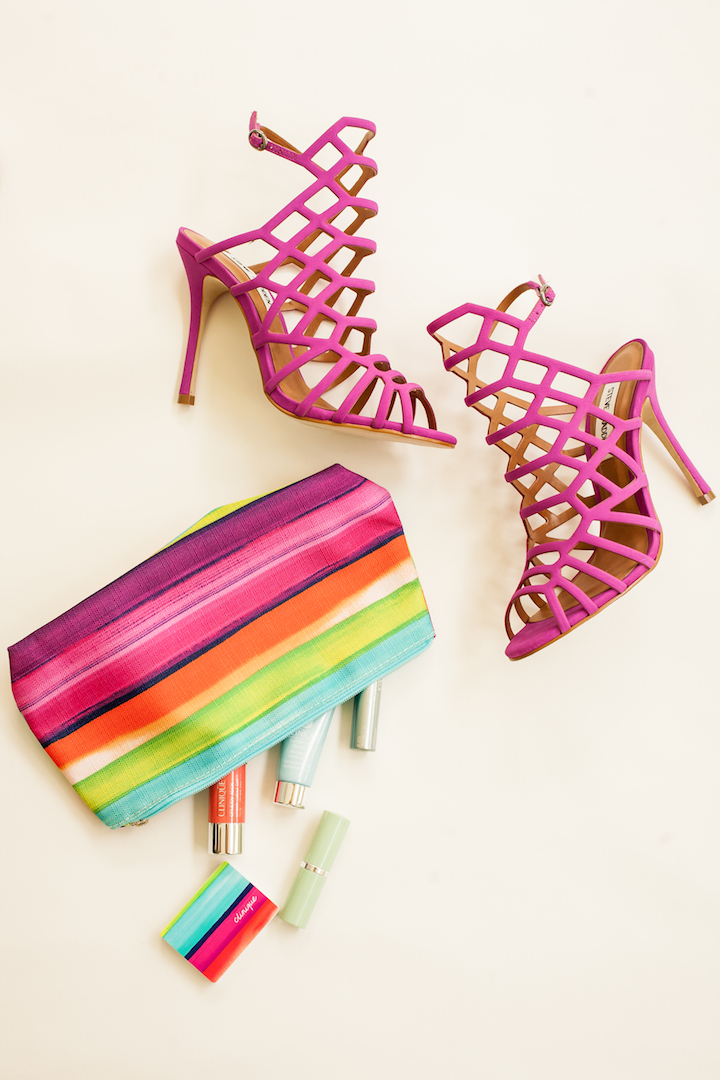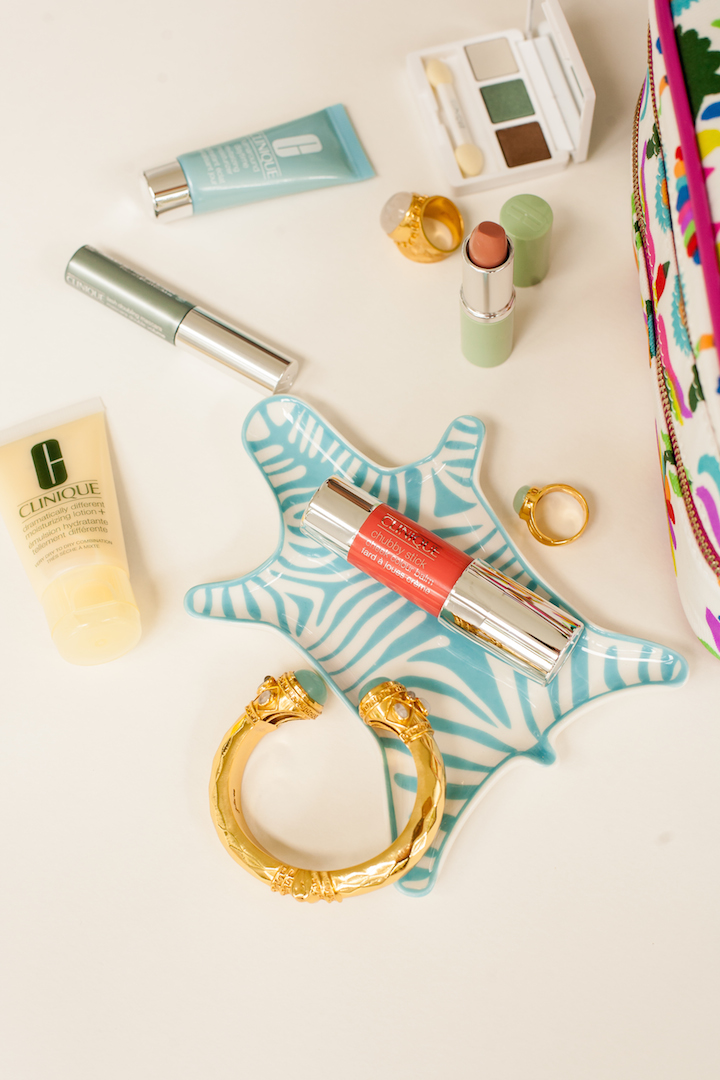 Here is what you'll find in your gift bag from Belk for the on-the-go Beauty with Clinique:
Dramatically Different Moisturizing Lotion + – I'm so glad that the bag included the iconic "yellow lotion" because I use it at home and now I can bring along a smaller size when I travel.
NEW Turnaround Daytime Revitalizing Moisturizer –I was so happy when I realized that bag included the Clinique Turnaround Daytime Moisturizer because I've wanted to try it out especially since I love their DDML so much!
All About Shadow Trio in Bubble Bath, Portobello, and Graphite or Mist, Pacific Coast, and Olive in my Martini – My favorite shade is the "olive in my martini" or "pacific coast."
NEW Chubby Cheek in Roly Poly Rosy – it's the perfect cheeky blush stick for all you on-the-go gals.
NEW Long Last Soft Matte Lipstick in Matte Petal or Matte Suede – Not only is this the newest addition to the Long Last collection, but it also gives your lips that perfect shade of nude for a soft natural look.
Lash Doubling Mascara – I've been using this mascara since I was a teenager because my mom has always used Clinique makeup so it was the first mascara I've ever tried! I've continued using Clinique mascaras because I find that they don't clump, which is a deal breaker for me!
Thank you to Clinique & Belk for bringing you this post. All opinions are my own.