Hi everyone, as we start to say goodbye to summer and take those last minute beach trips, I just want take a minute to remind you all that the daily use of SPF doesn't end with the season. Applying UV protection should always be a apart of your daily beauty routine year round and I feel like a lot people tend to forget this once they put away their swimsuits and beach totes. The goal is to get sunkissed, not sunburnt! Fortunately, Supergoop has recently launched some amazing SPF products to help you remember to use sunscreen. They have also come out with easier ways for you to reapply especially for those girls-on-the-go. Scroll through this post to learn more about my top favorite Supergoop products and how I use them on a daily basis and not just when I'm at the beach.
| Shop Supergoop Products |

| Shop My Swimwear |

Swimwear: One Piece Swimsuit (also available here) | Crochet Lace Cover Up | Sunkissed Hat c/o Beach Abaco (create your own here) | Round Towel | Custom Beach Tote c/o Mariella Vilar (similar tote here) | Ray-Ban Round Sunglasses
Jewelry: Crescent Necklace | Baroque Rose Cut Cuff & Link Bracelet c/o Julie Vos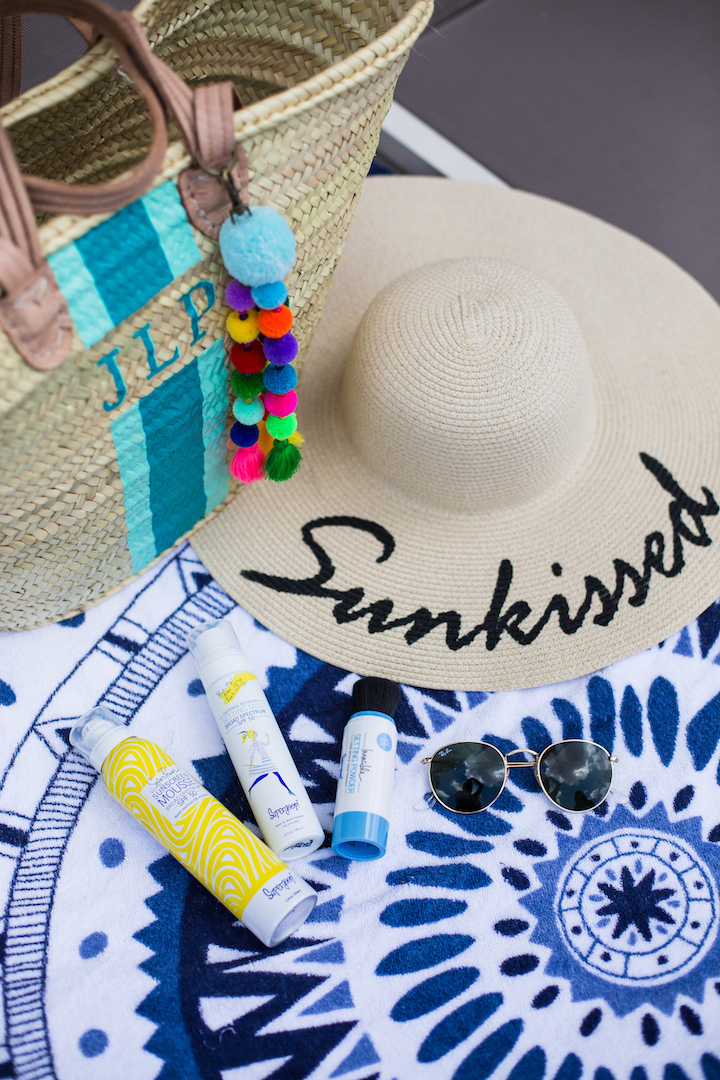 CC Cream: The Supergoop CC cream has to be one one of my absolute favorites because you can apply the tinted SPF to your face before putting on the rest of your makeup. The mineral formula covers, corrects and protects all in one. Plus it doesn't feel sticky on your face. I use their CC cream daily even when I don't plan to wear makeup. Sometimes I just apply the CC cream and brush the Invincible Setting Powder SPF 45 over it.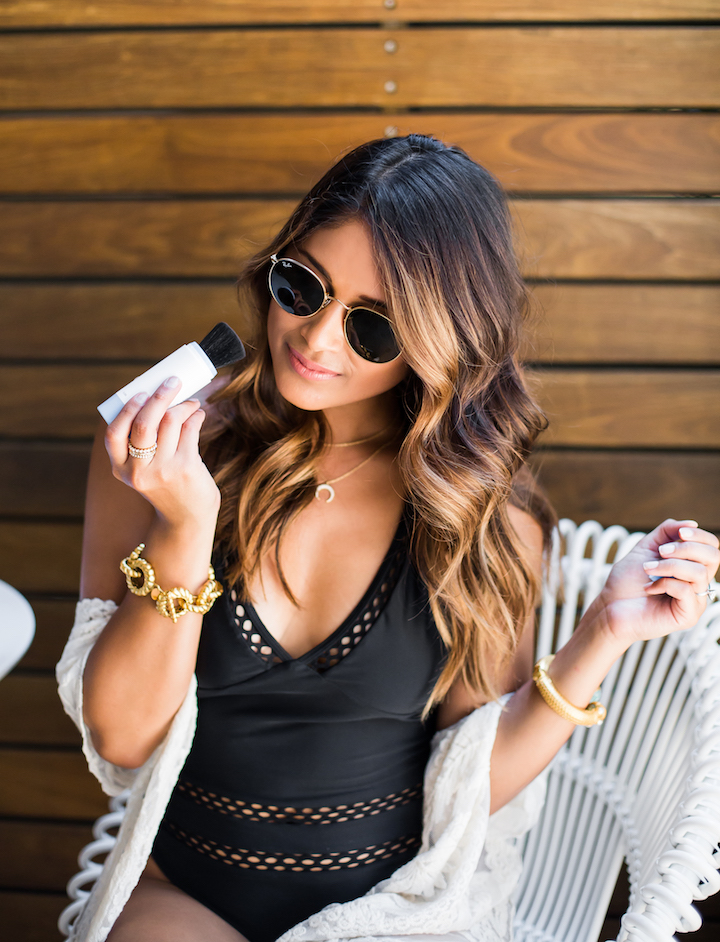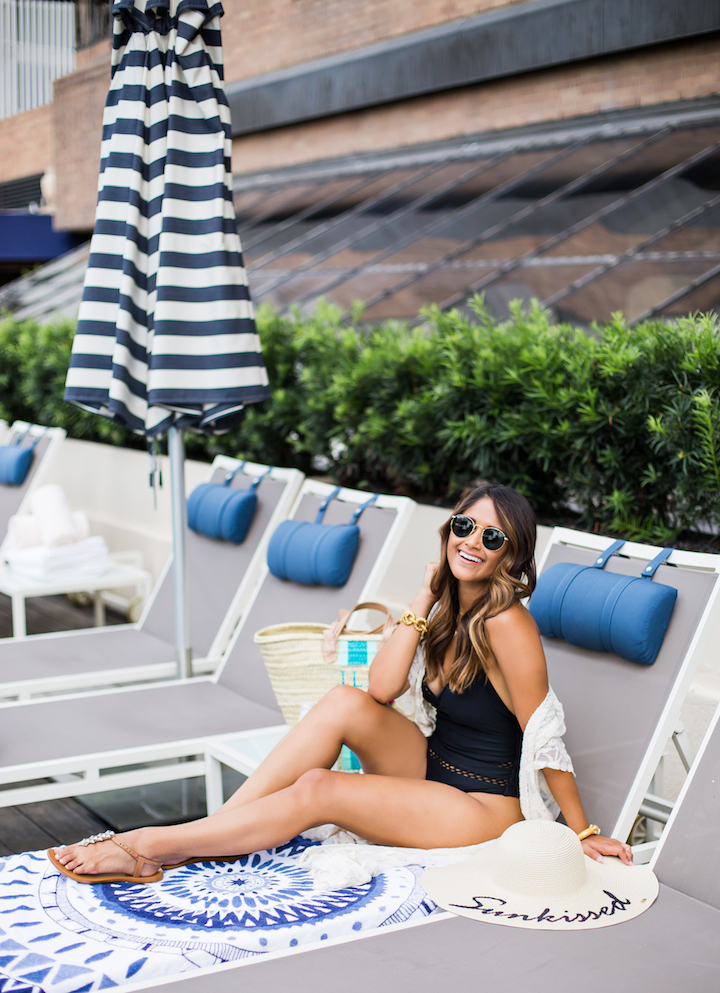 Defense Refresh Setting Mist SPF 50: This product is ideal for the girl who likes to reapply her UV protection on the go without messing her makeup. I think this tends to be the biggest issue for the most of us. I mean how are we supposed to reapply liquid sunscreen all over all perfectly made up faces! The Defense Refresh Setting Mist is the perfect solution because it creates a shield that dries in just five seconds without altering your makeup. Just be sure to hold 10 inches away from your face. Plus it feels so cool and refreshing on your face on a steamy summer day, but again don't confuse that for summer-use only. You can use this product all year round. Oh and did I mention that it has antioxidant-rich rosemary and mint to help improve your skin's complexion.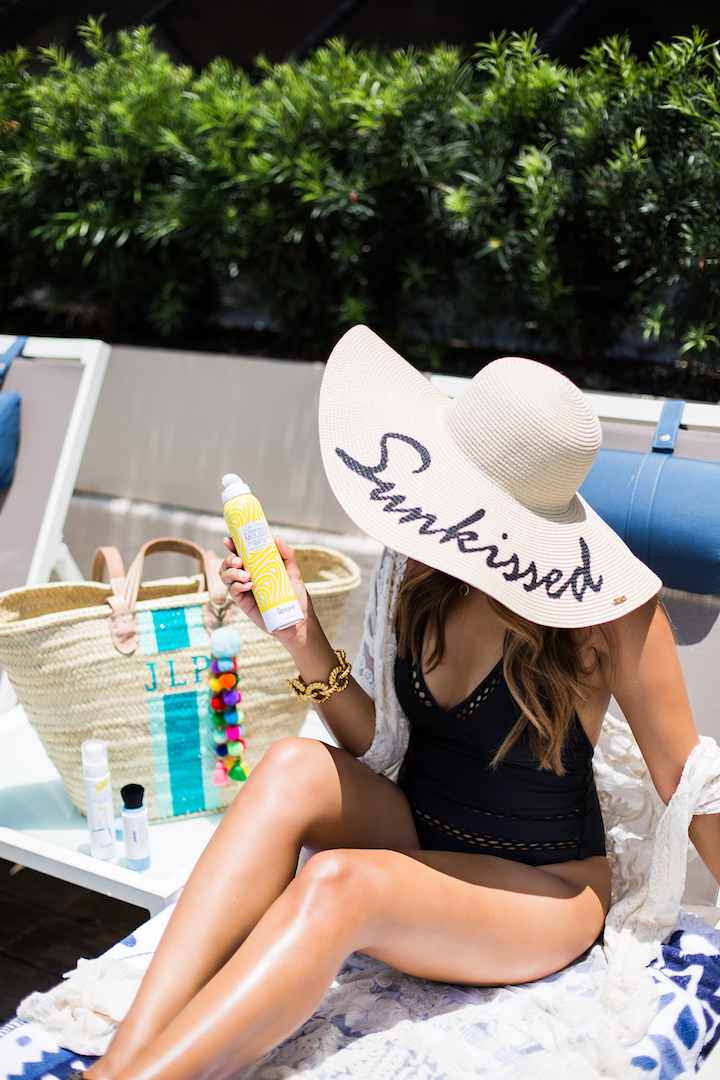 Super Power Sunscreen Mousse SPF 50: This is the best type of sunscreen for the girls who hate sunscreen because it's super lightweight, water resistant (80 mins) and quick-absorbing. Also, the blue sea kale ingredient provides antioxidant protection, while a blend of shea butter, olive and avocado oils leaves the skin nourished and moisturized. Plus if you have kids, they will actually like this sunscreen because the application process is quick and easy. I loved it the first time I tried and I've been making my fiancé use it too, which he doesn't mind too much since I as I mentioned before, it's quick and easy.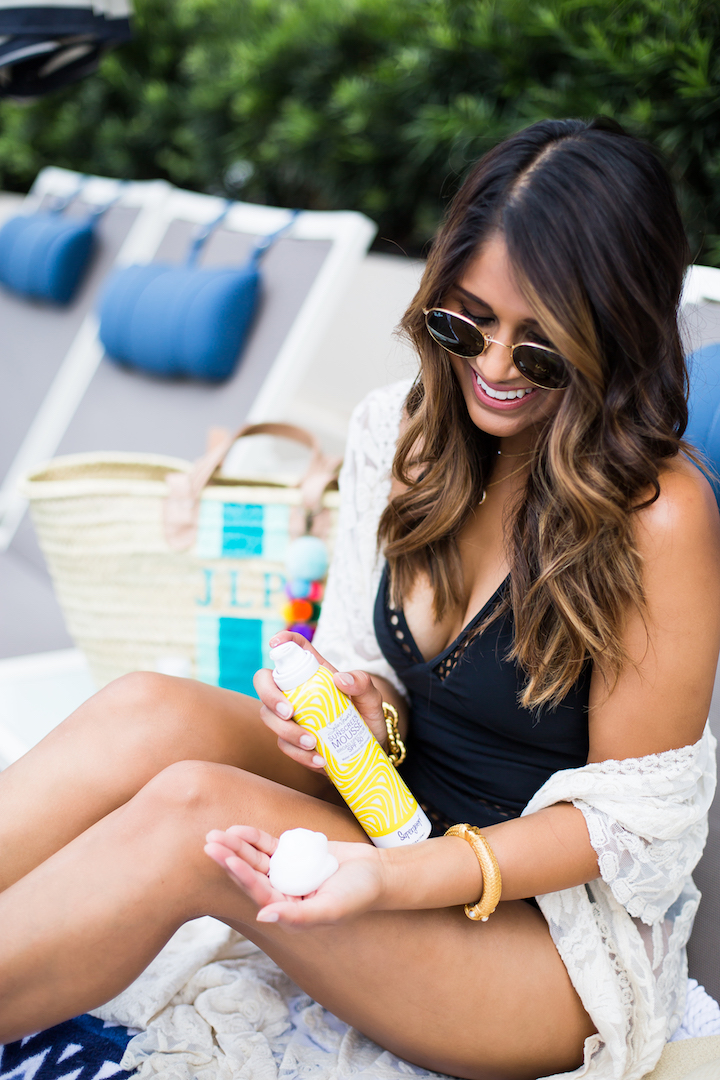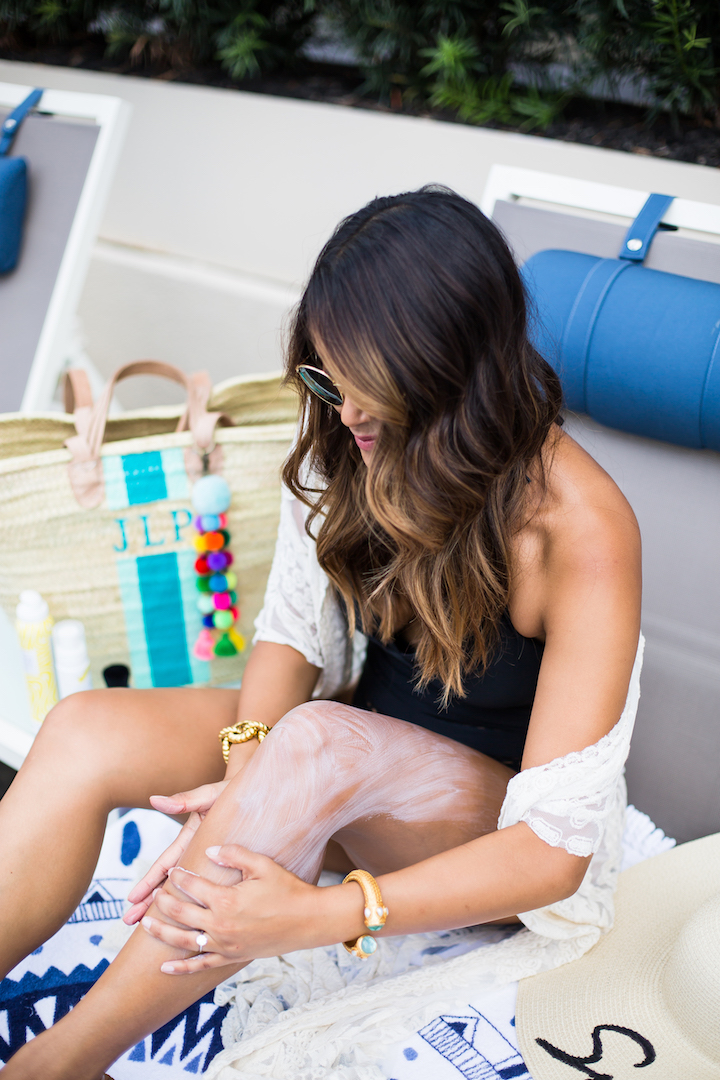 Invincible Setting Powder SPF 45: Just like the Defense Refresh Setting Mist, this product is made for the girl on the go. It is a 100% mineral, translucent, sweat resistant formula, which makes it perfect for reapplying. It also sets your makeup and helps to reduce shine all in one swoop! I love keeping this powder in my purse so I can whip it out anytime I start to notice my face getting oily. I also mentioned earlier that I like to apply it over the CC cream when I don't feel like wearing makeup.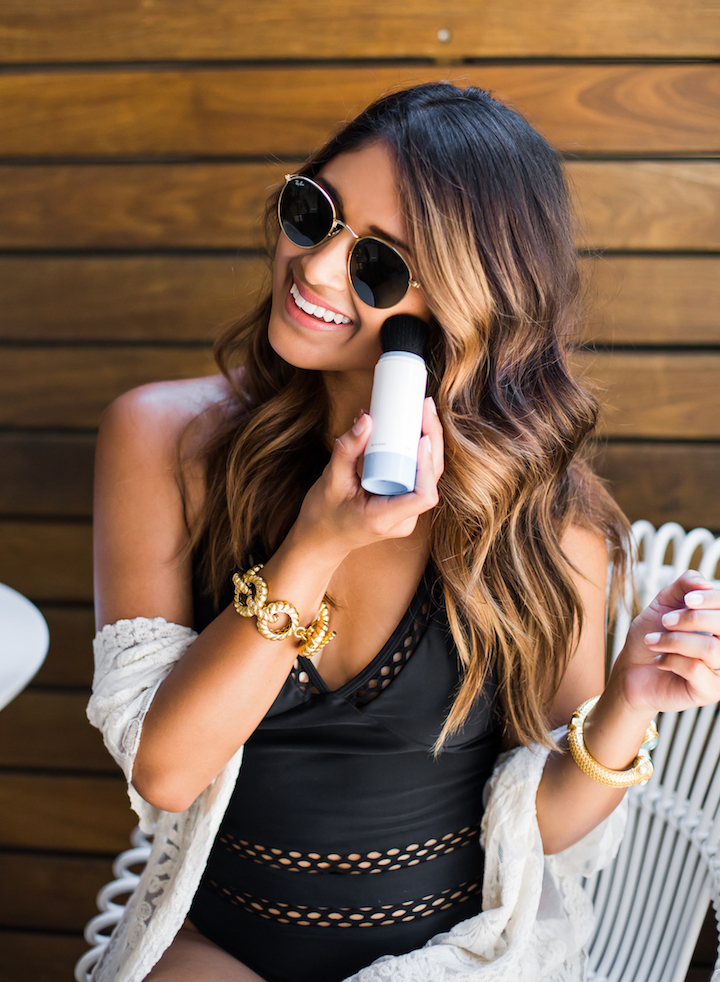 Photos by: Michelle Preau
This post is in partnership with Supergoop, a brand I love. All opinions and selections here are my own. Thank you for supporting the affiliate posts who make this blog possible.
SaveSave