The faux fur vest and swing dress combo is probably one of the easiest and most comfortable looks for fall. Not only can you easily dress the look up or down, but you can also get away with styling a little black swing dress multiple ways without anyone noticing you've worn the same dress like three times in one week! Yes, I'm guilty of that! Maybe even four for me! I found these exact two pieces at Herringstone's Boutique and they have plenty more swing dresses and faux fur outwear to choose from!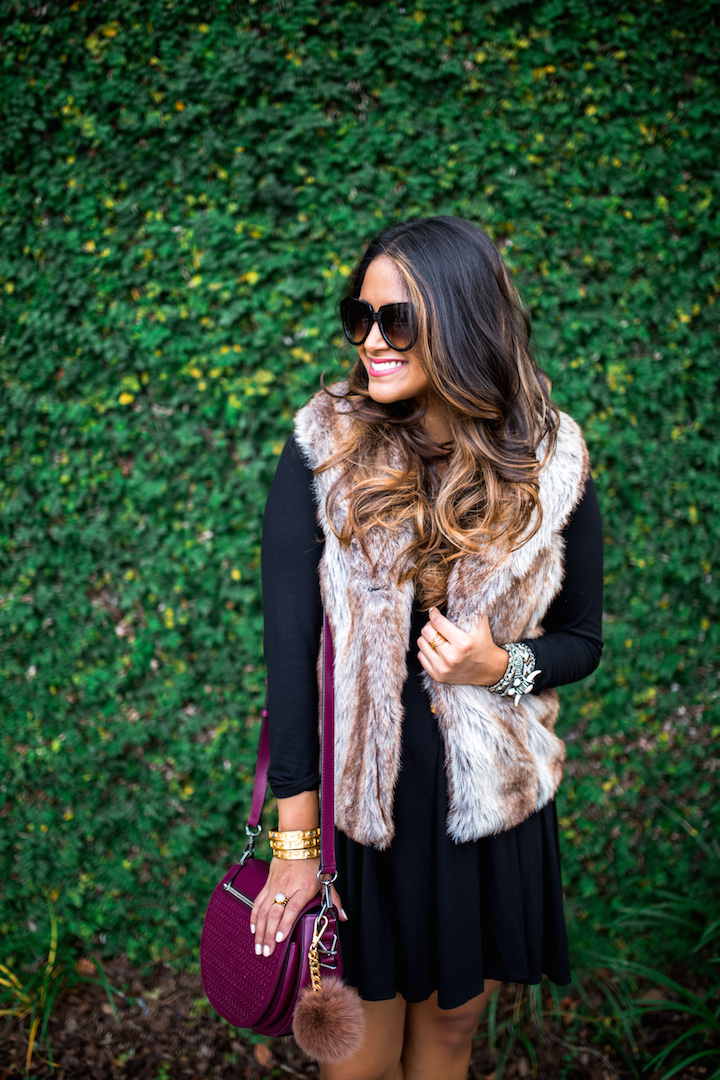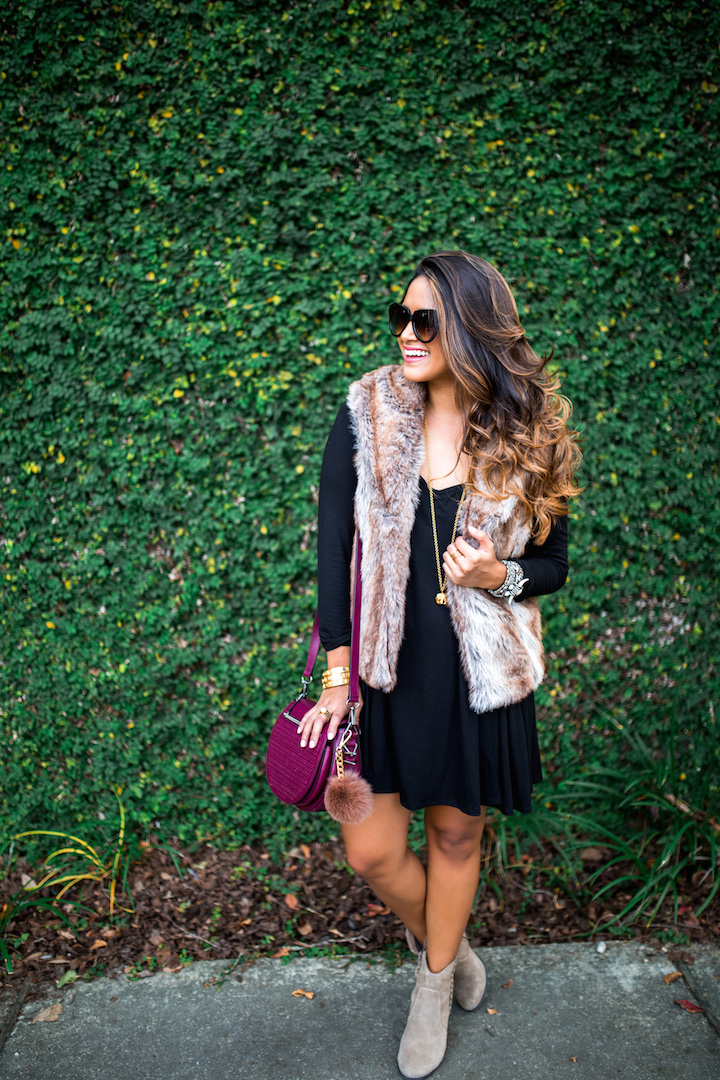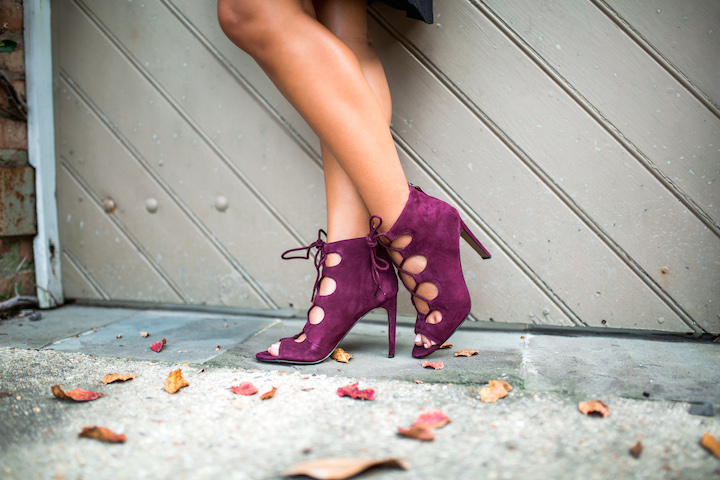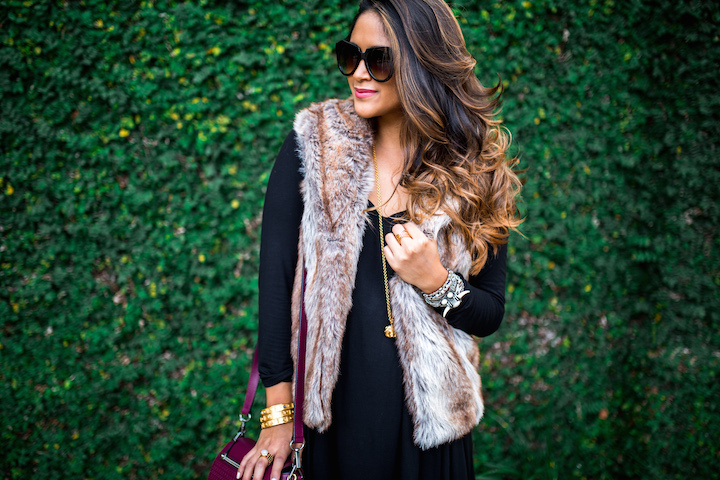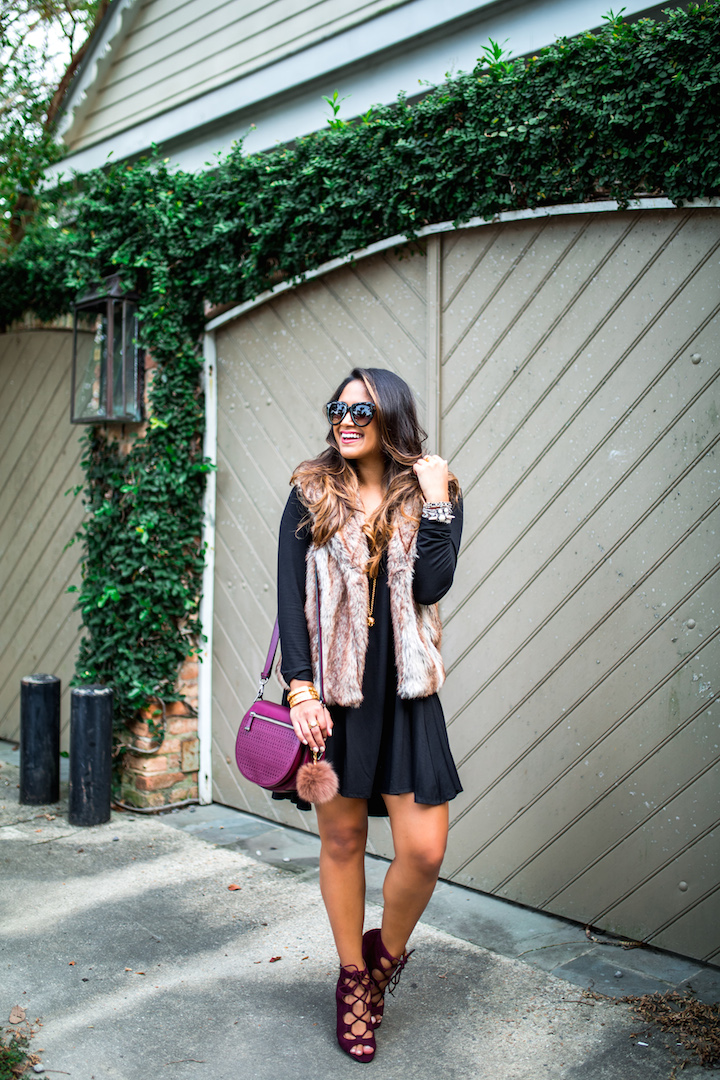 Photos by: Lainey Reed Photography
| Shop This Post |

Outfit: Black Long Sleeve Swing Dress & Faux Fur Vest c/o Herringstone's Boutique | Suede Ankle Boots | Peep Toe Lace Up Heels | Floppy Hat | Fur Bag Charm | Rebecca Minkoff Astor Saddle Bag (mini version here)<–SALE Alert! 25% OFF w/ code: INTHEFAM
Jewelry: Kansas Bracelet c/o Hipanema | Soho Ring, Bangles, Elephant Pendant Necklace c/o Julie Vos | Jillian Ring c/o Gorjana
Good Morning readers, I hope you're all enjoying the week so far! If not, maybe this will help…the Rebecca Minkoff Astor Saddle Bag that I'm carrying in today's post is currently 25% OFF along with all the rest of your favorite Rebecca Minkoff Handbags!  Just remember to use code: INTHEFAM at checkout!
Herringstone's Boutique | Monroe (318)-388-2680 | Lafayette (337) 356-2079 | @Herringstones
Thank you to Herringstone's Boutique for bringing you this post. All opinons are my own.