Hey everyone and Happy Father's Day to all of the wonderful dads out there. Today I'm sharing a special post about my own dad in honor of father's day. In case you missed it last year, I shared a post about my dad's Multiple Sclerosis diagnoses. You can check it out here—>Life Update: A Challenging Road With MS
I would be lying if I said this past year and a half hasn't been a struggle, but on the upside, it has brought out an inner strength in all of us that we never knew we had. No more MS'n around! Just to give you a quick update, my dad now attends physical therapy twice a week and will receive his third set of Ocrevus infusions to help with the disease this November. There are still so many things that we have yet to learn about his individual case of MS, but I'm starting to feel more confident in his current care plan.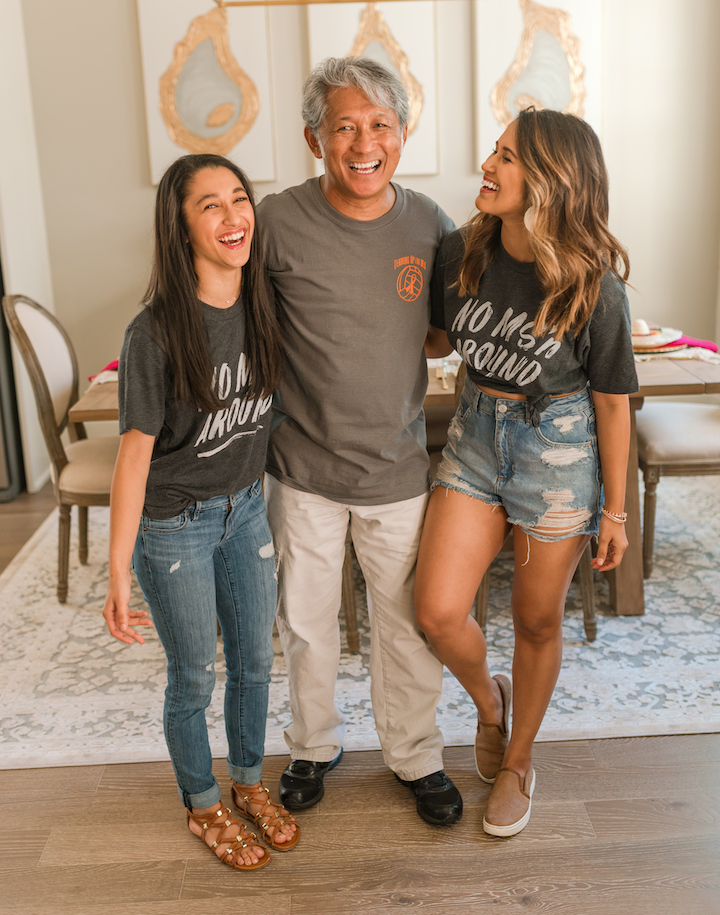 Small daily tasks such as walking up and down the stairs, doing the dishes and driving are still a challenge for him, but I truly believe that I have seen a huge improvement from the physical therapy that he's been doing twice a week. Also, he is still unable to work due to fatigue, cognitive issues and physical disabilities, but we're working on getting disability for him. Who knew that was such a process! We tried so hard for him to find a job, but it's just too difficult with his current health situation. I hope that changes one day in the future because I would love to see him interacting with people on a daily basis again. Please let me know if you know of any places hiring for simple, indoor jobs. In case you don't already know this, MS patients must avoid heat at all costs as it may cause flareups.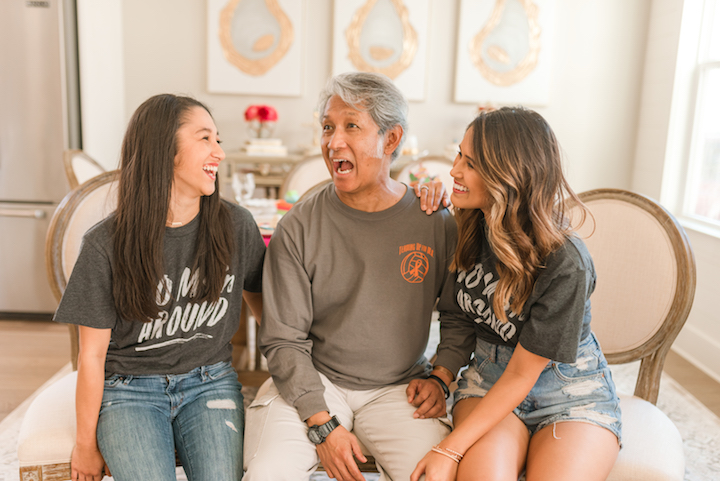 The biggest issue he still struggles with is the depression that comes from MS, which is also probably still the hardest thing for me to deal with too. It breaks my heart to see him look alone when he is surrounded by so much love. I do my best to make sure he knows how much we all care for him, but MS affects the brain in ways that I can't personally treat. I'm no doctor. I'm just a daughter who tries everything she can to make her dad smile even if that means showing him a silly video on youtube or bringing him his favorite meal.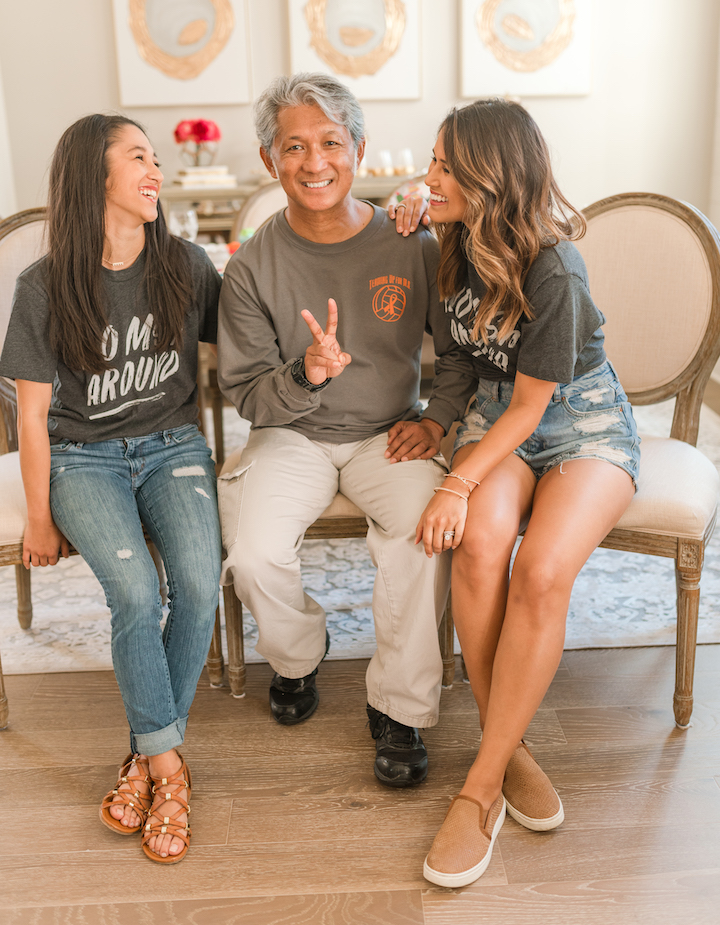 Thankfully, I've seen a lot more smiles over the past few months. I like to think that most of those smiles came from my wedding this past February! In fact, most of you already know this, but in case you don't, I had two weddings: one small family ceremony in New Orleans and then one in cabo with all of our friends in March! I realize that sounds super extra of me, but we've always wanted to get married in cabo! We've talked about it for years, but when my dad was diagnosed with MS last year, our plans shifted.
I of course wanted my dad to feel included and be able to walk me down the aisle without me having to give up my dream of a destination wedding. So I decided that the best decision for us was to just have two ceremonies, which also allowed us to include all the family members who are unable to travel to Cabo! Sounds like a lot of extra work, right? It was, but it was 100% worth it! I would do it all over again just see him look that happy again!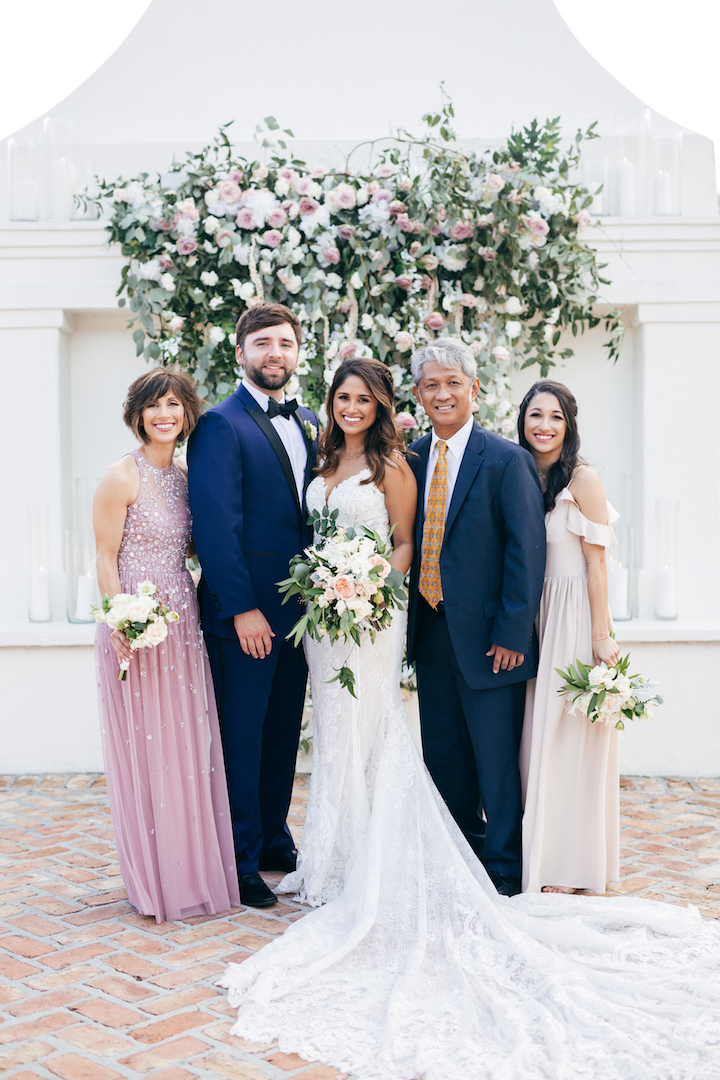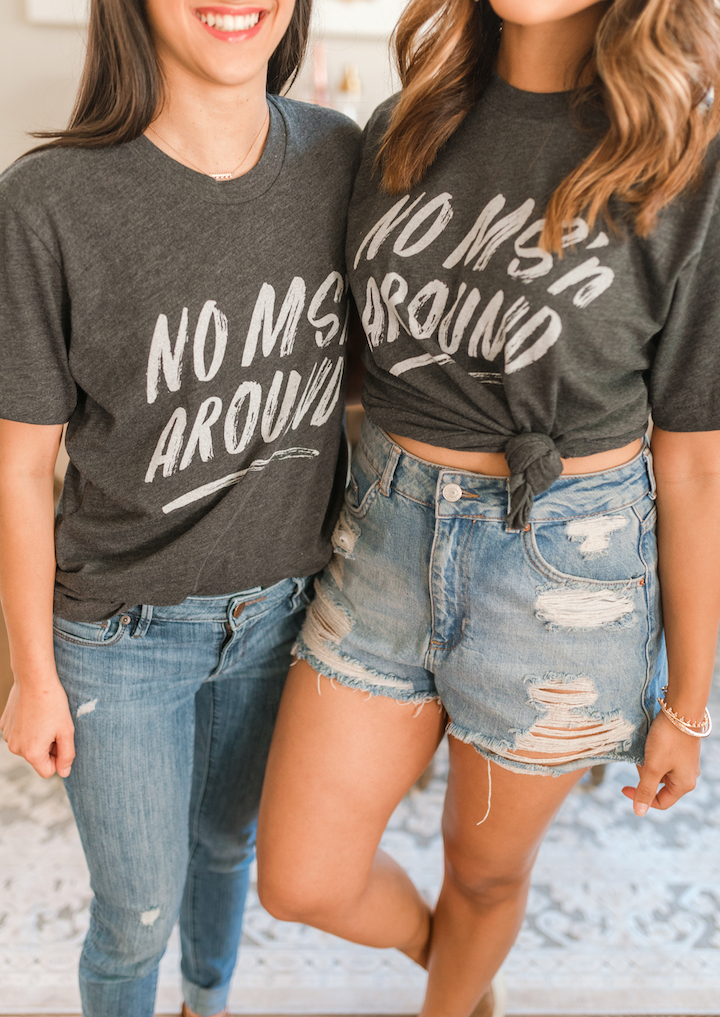 Find out "No MS' Around" tees here—>The Home T
 The Home T has committed to helping raise money for multiple sclerosis research since day one of their company so it makes sense that they would offer a catchy tee like this one to raise awareness. If you have MS, or know someone who has it, this shirt is the perfect way to show that you are part of the fight. Plus it's super soft!
SaveSave
SaveSave