Hey everyone, I know I'm missing Wedding Wednesday by one day, but I've been traveling nonstop and I owe you a blog post on diamond band stacking! As most of you know, I recently got married this past spring and I've been getting so many questions about my engagement ring and diamond wedding bands so I've teamed up with Diamonds Direct to answer all of your questions that you've submitted!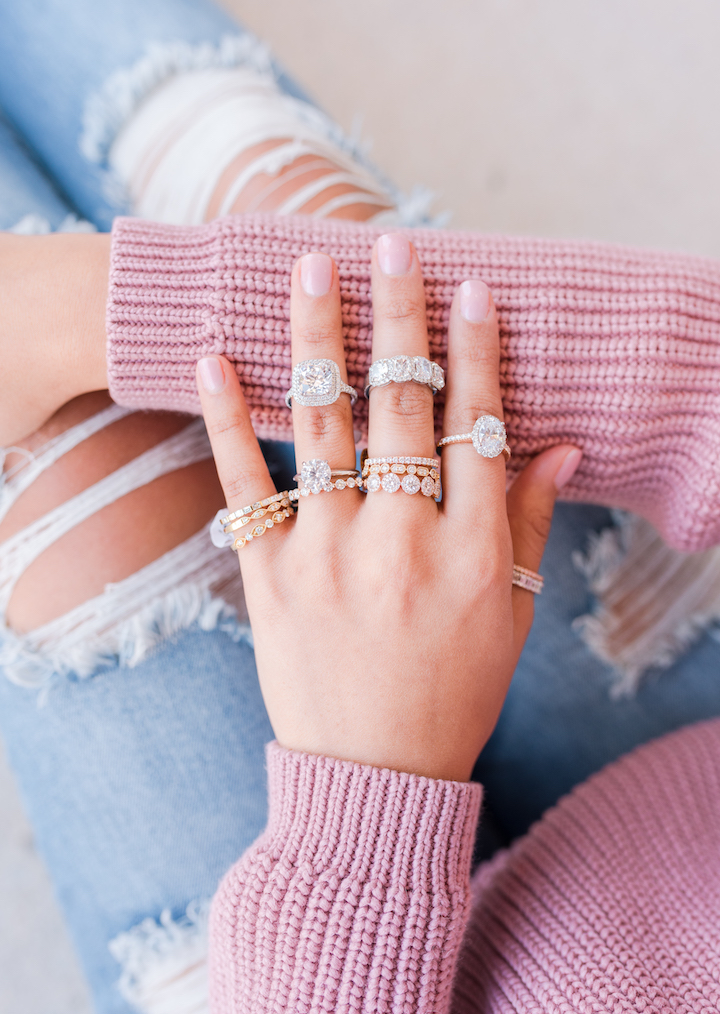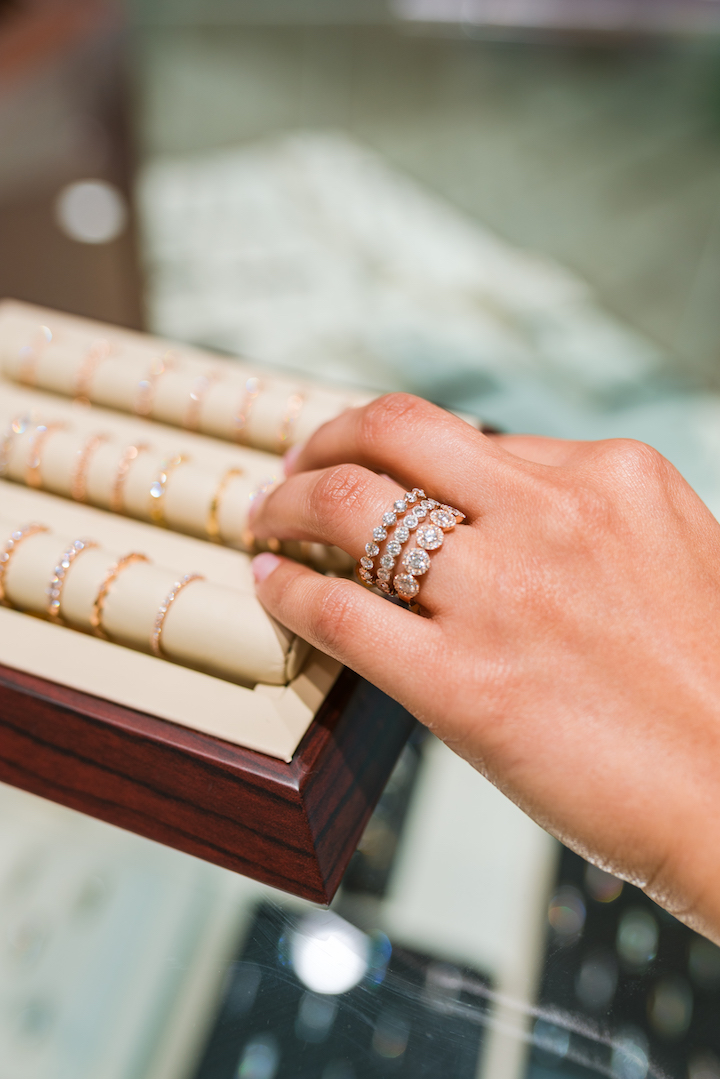 Your diamond band questions answered:
When is it appropriate to start stacking?
I think it's appropriate to pick out two bands you love stacked together when you're shopping for wedding bands with your fiancé, and you can choose to purchase them at the same time or you can have the second one already picked out for a future anniversary or for the birth of your first child.
Also, I think it's totally appropriate for you to pick out stacking bands for your right hand that you can purchase for yourself. You don't have to be married to wear diamonds people! Also, you don't have to wait on someone else to buy them for you! I love treating myself to investment pieces when I accomplish some big at work or in my personal life too.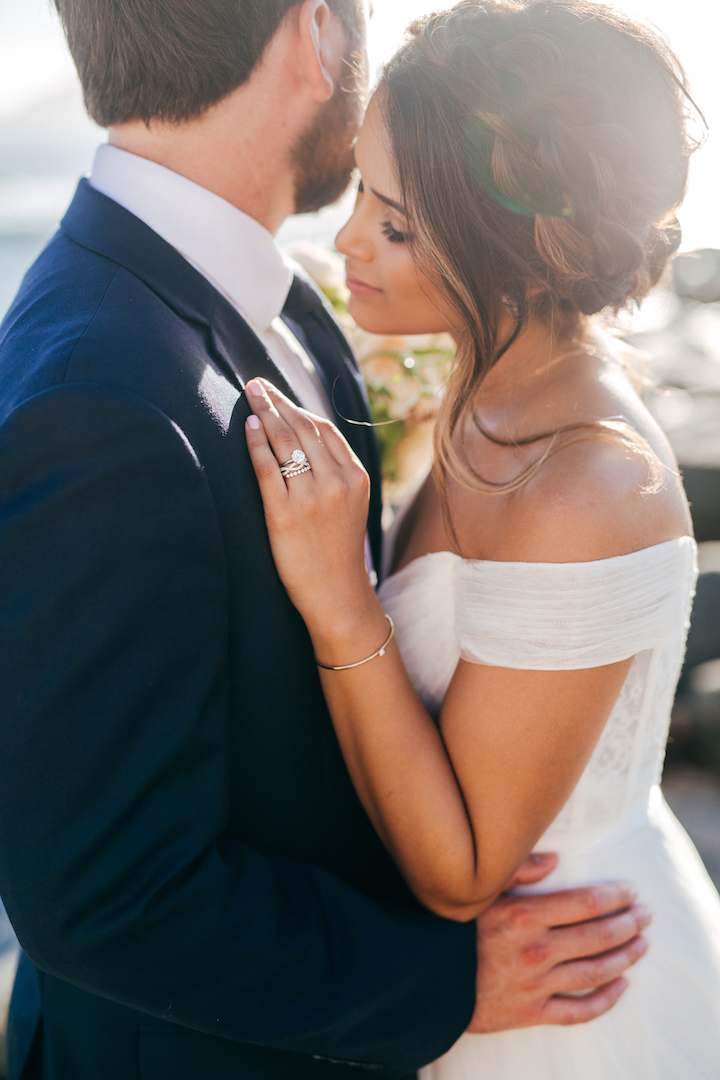 See this full post here—> 3 Reasons to Take "Day After" Wedding Photos!
How did you choose your bands?
I picked out my two Henri Dausi wedding bands at Diamonds Direct. They had the most amazing selection of wedding bands. I swear I tried on 324,848 and I loved them all. I was finally able to narrow them down to a few before I left the store and continued to narrow them down on the Diamonds Direct website. I ended choosing the R6-7 in rose gold with shared prong set round brilliant diamonds and the R23 featuring round brilliant pavé set diamonds. with my engagement ring. I also chose an additional diamond band for my right hand.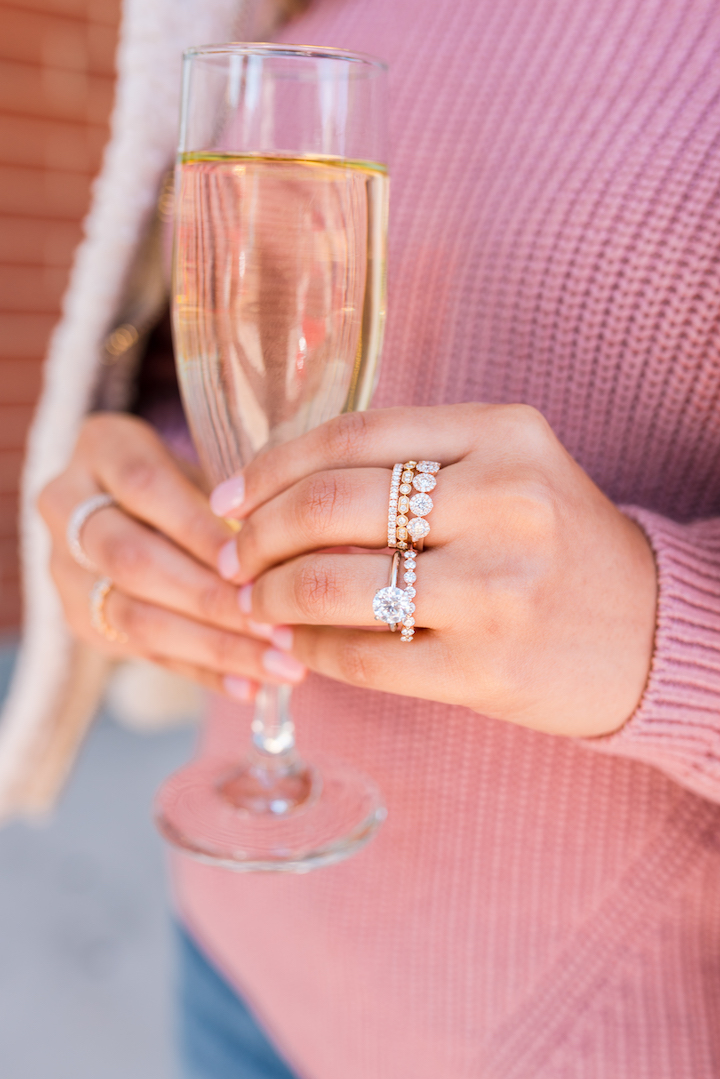 How much do additional bands cost?
Fortunately, Diamonds Direct offers a wide variety of prices so you can purchase wedding bands for as low as $300 and mix them with other bands in a much higher range. They cater to all budgets!
Where do you keep all of your bands?
I always get so many questions about my jewelry travel case where I keep my bands and I love these two—> Pale Pink Jewelry Box & Red Travel Jewelry Case
I love using them both, but the Pale Pink jewelry case fits a little bit more while the red travel jewelry case by Mark & Graham is more compact and convenient when it comes to traveling. See the red below!
If you're engaged or looking for a gift for a newly engaged friend, I highly recommend one of the personalized leather ring boxes from my exclusive #hauteoffthemarket wedding collection.
See more about about my wedding collection here—> GiGi New York x Haute Off The Rack Wedding Collection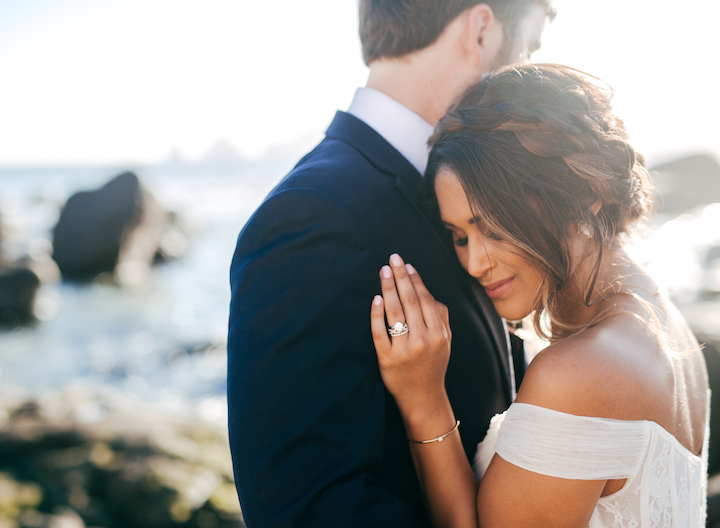 Where is your engagement ring from?
My husband bought it from a local jeweler in Covington, Louisiana.
This post is in partnership with Diamonds Direct, a brand I love. All opinions and selections here are my own. Thank you for supporting the affiliate posts who make this blog possible.
SaveSave