Hey everyone, I'm so excited to celebrate Blake's first father's day next weekend. We'll also be celebrating with my dad and stepdad too, but I plan to make the morning extra special for B since he's a new dad. So I researched some fun breakfast ideas and since he loves sweets, I thought it would be fun to make him a custom pancake board for us to pick at all morning while we drink coffee and lounge around the house before heading out to our father's day festivities. I came across the idea on Pinterest and recreated the board with all of our favorite pancake toppings. Much like a cheese board, you can customize the board to have to all of your favorite pancake ingredients like chocolate chips, bananas and peanut butter. I also made sure to include plenty of other fruit options too as well as bacon.
Scroll through this post to see the special guest who joined me on my recent episode of #HauteOutTheOven and to see how our pancake board turned out. Also, in case you didn't know, #HauteOutTheOven is the name of my mini cooking & baking show on my Instagram stories!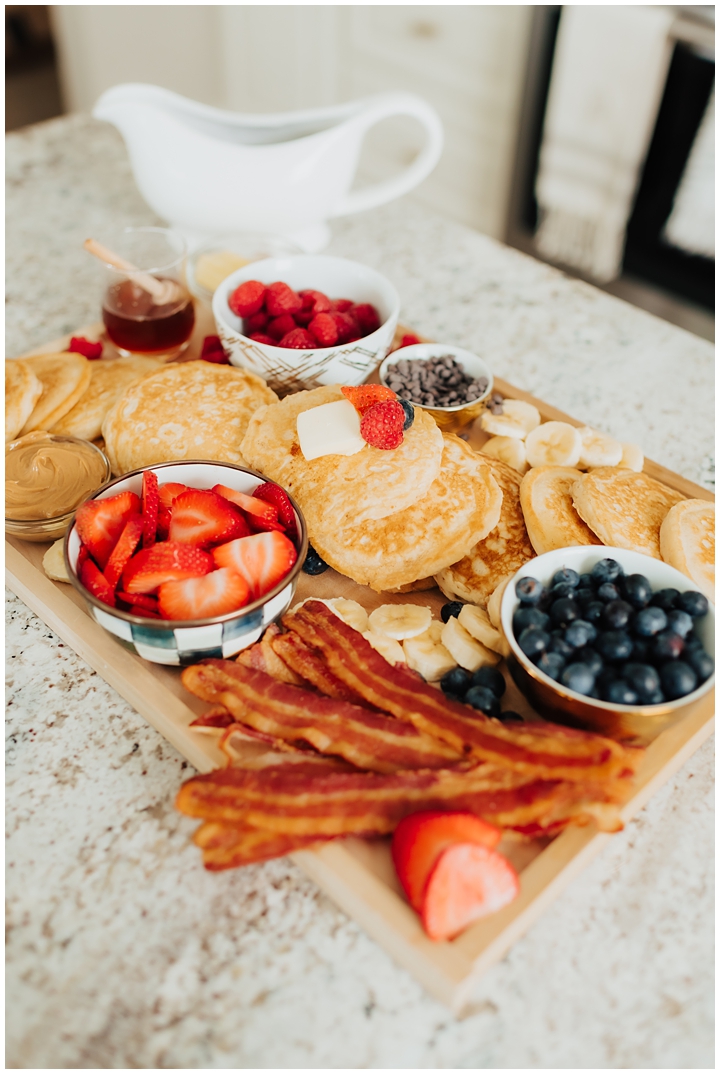 If you also need father's day gift ideas, I've got a ton of options for you from budget friendly options to splurge items that you can go in on together with your mom and siblings. See here—> Father's Day Gift Ideas 2020
Pancake board ingredients:
1. 1 box aunt jemima pancake mix for pancakes  (I used about 1/2 a box for this board)
2. 1 pack of bacon
3. 1 pack of fresh blueberries
4. 1 banana (cut in slices)
5. 1 pack of fresh raspberries
6. 1 pack of fresh strawberries (cut in slices)
7. 1 stick of unsalted butter
8.  creamy peanut butter (JIF is my favorite!)
9. Enjoy Life mini semi-sweet chocolate chips
10. honey
11.  pancake syrup (I served this in a gravy boat)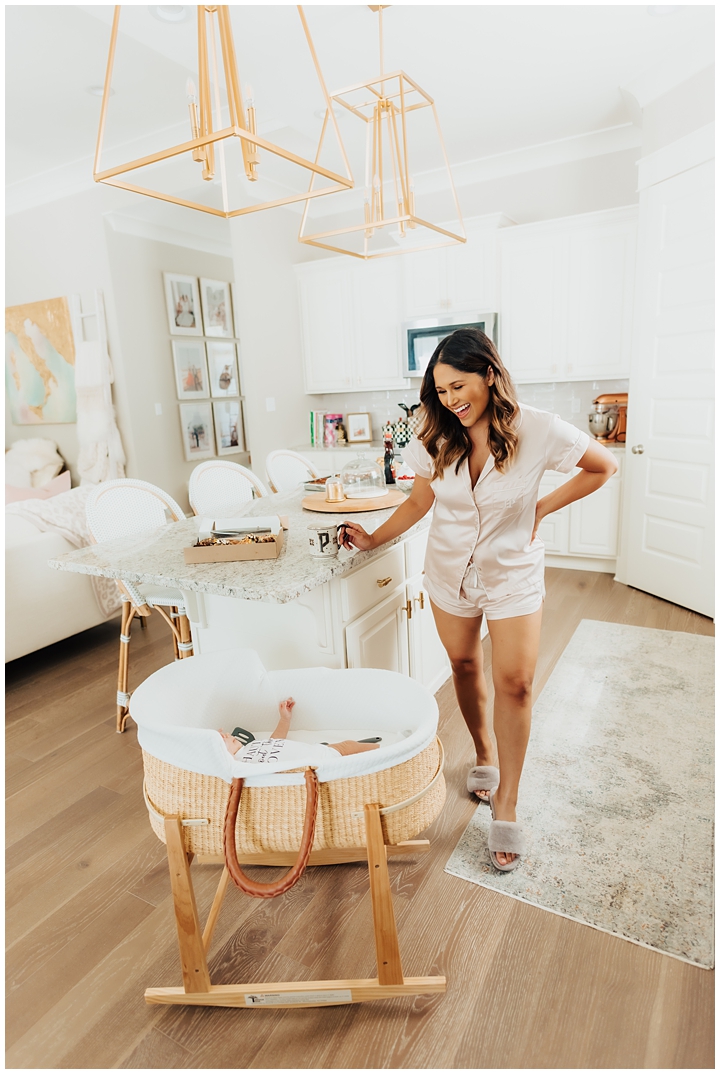 | Shop My Look |
Loungewear: Pajamas | Shearling Slide Slippers |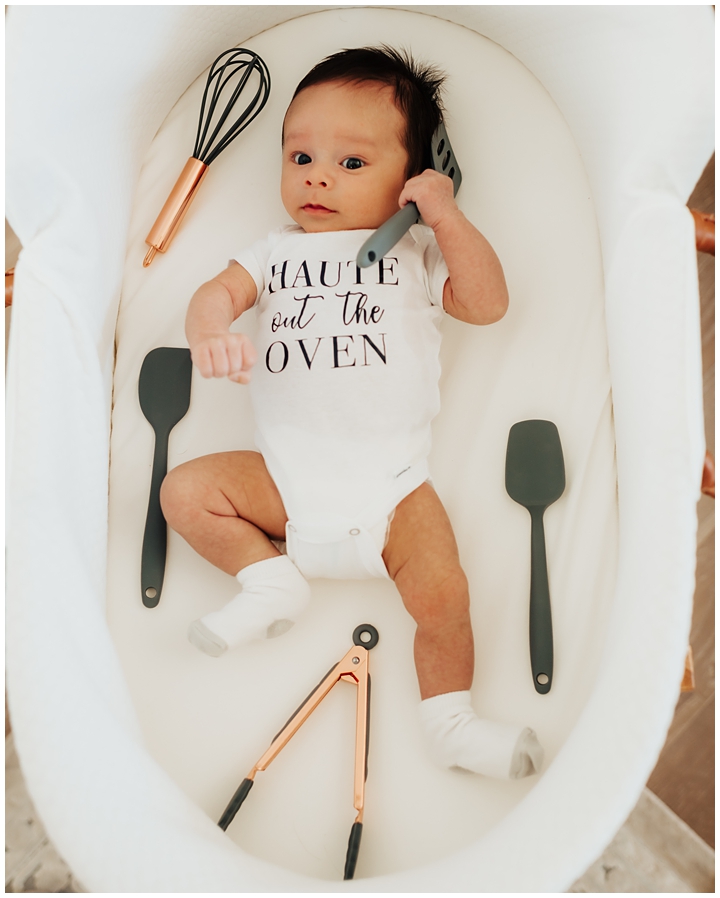 One of my sweet Instagram followers made this custom onesie for Beck and sent it to us as a gift. Her Etsy shop is called Choose Yours. Also, these mini sized kitchen utensils are from At Home stores.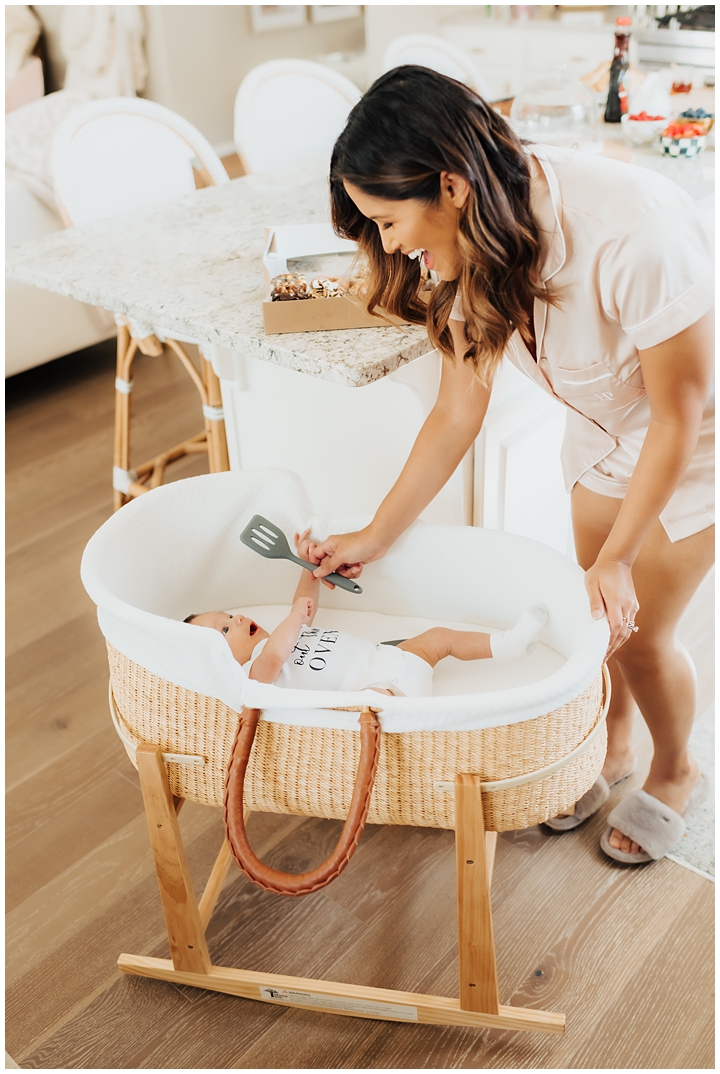 Baby Moses Basket Bassinet  | The stand allows you to rock the baby and easily move it around the house. You can also remove it from the stand place it in the crib for naps when trying to transition them into their own room.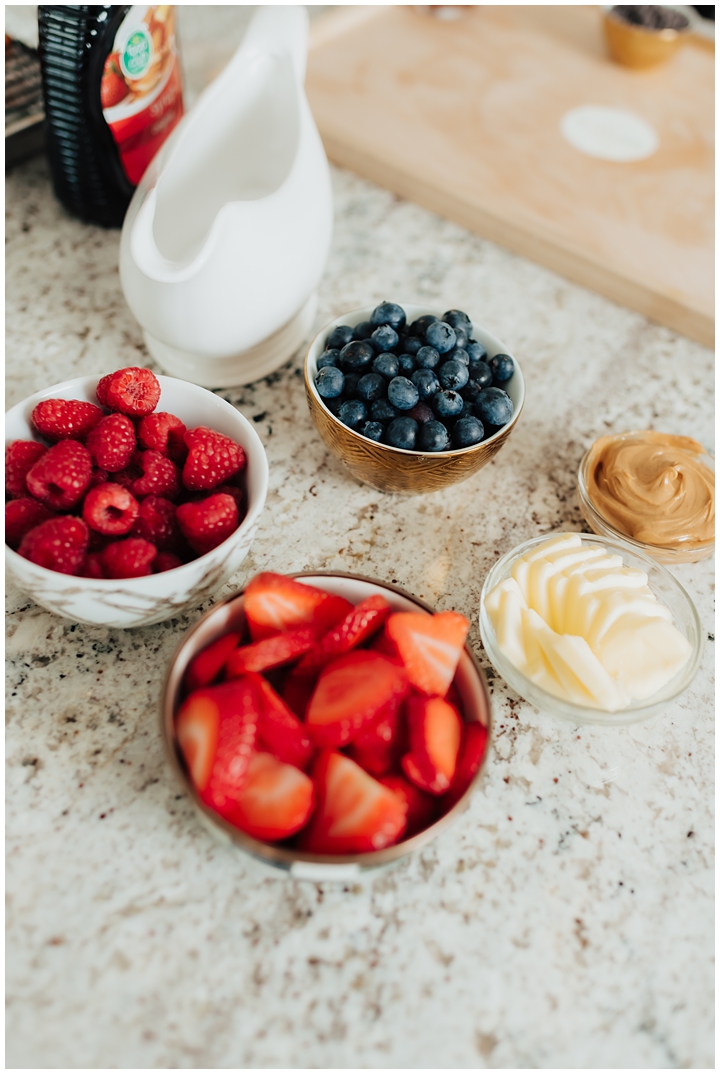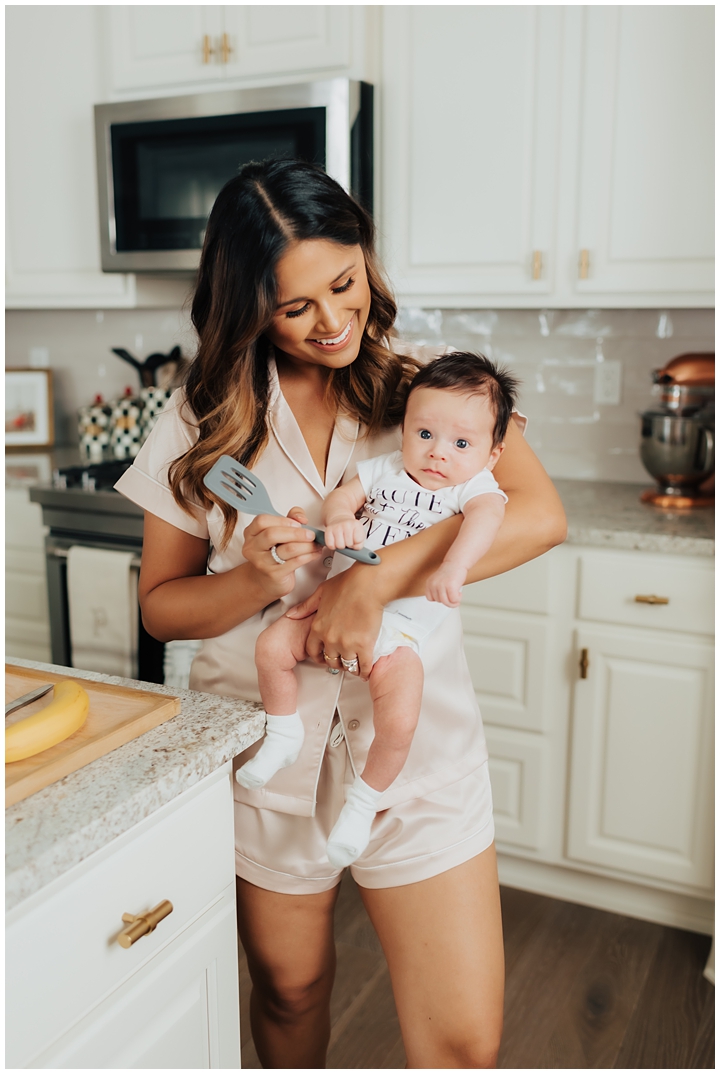 | Shop My Look |
Loungewear: Pajamas | Shearling Slide Slippers |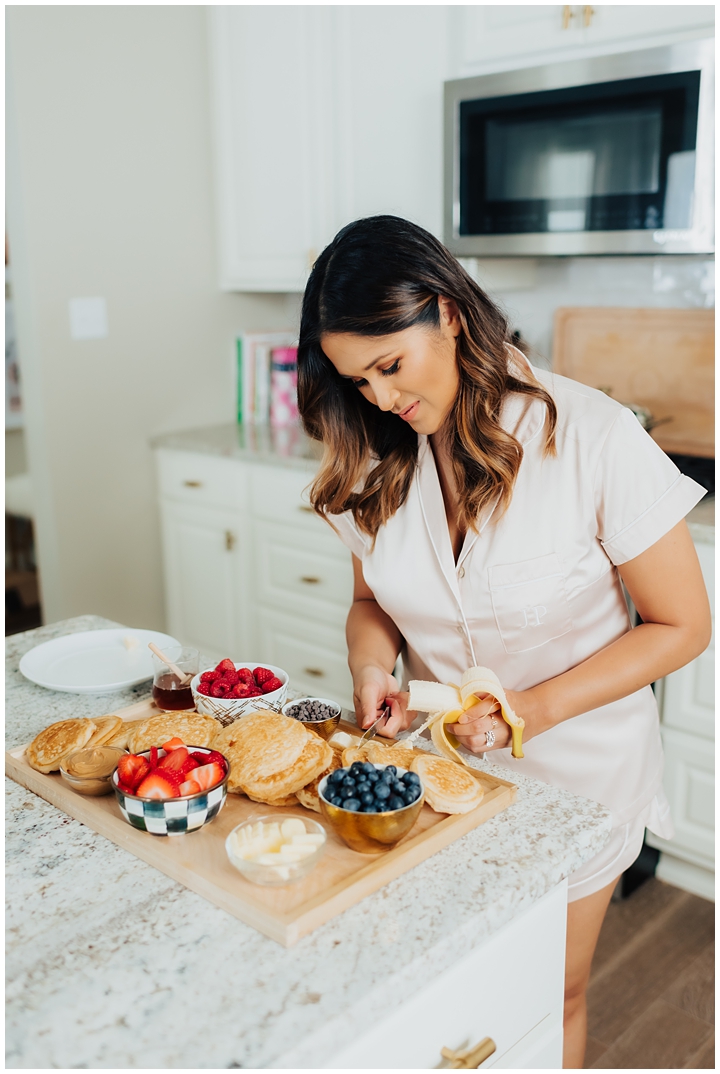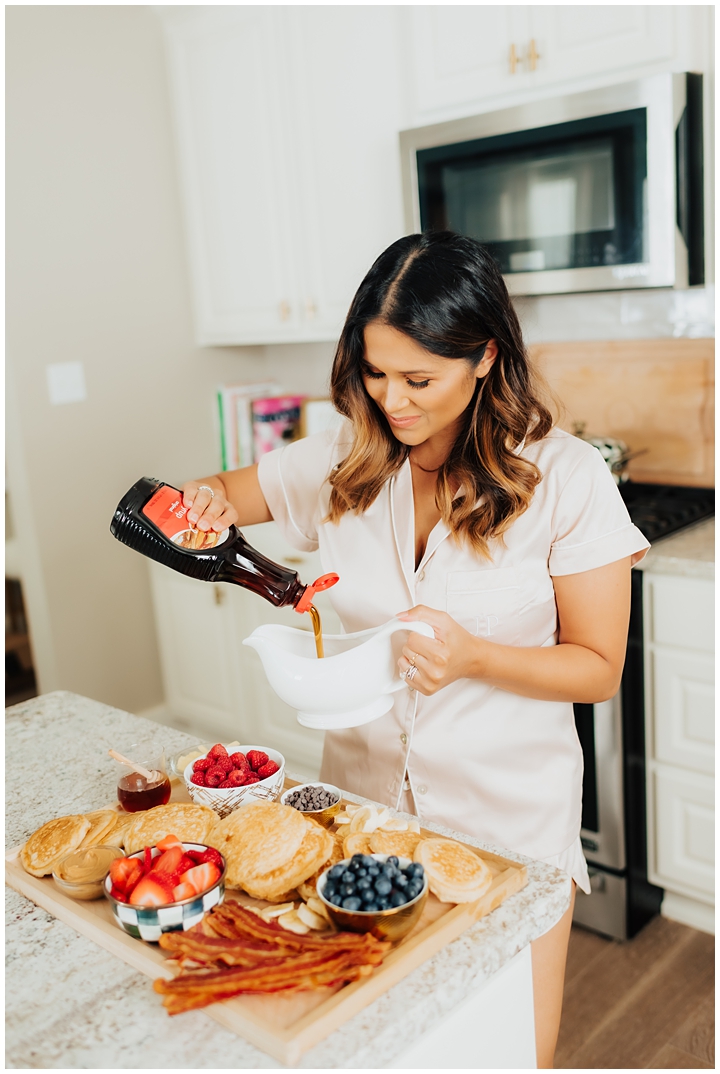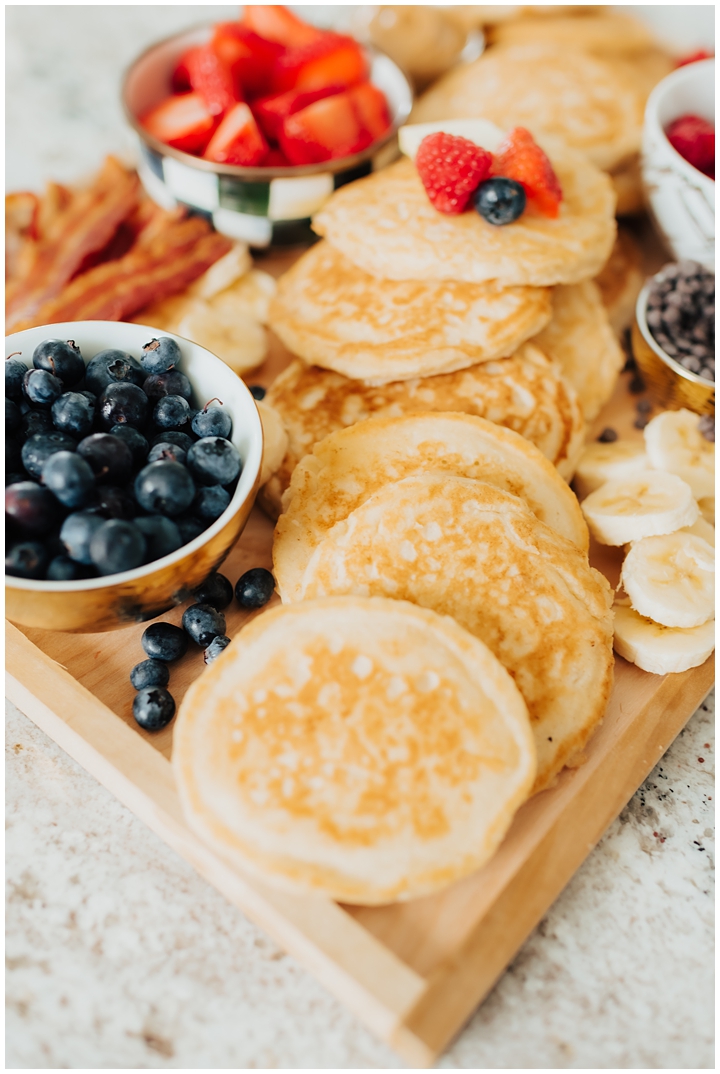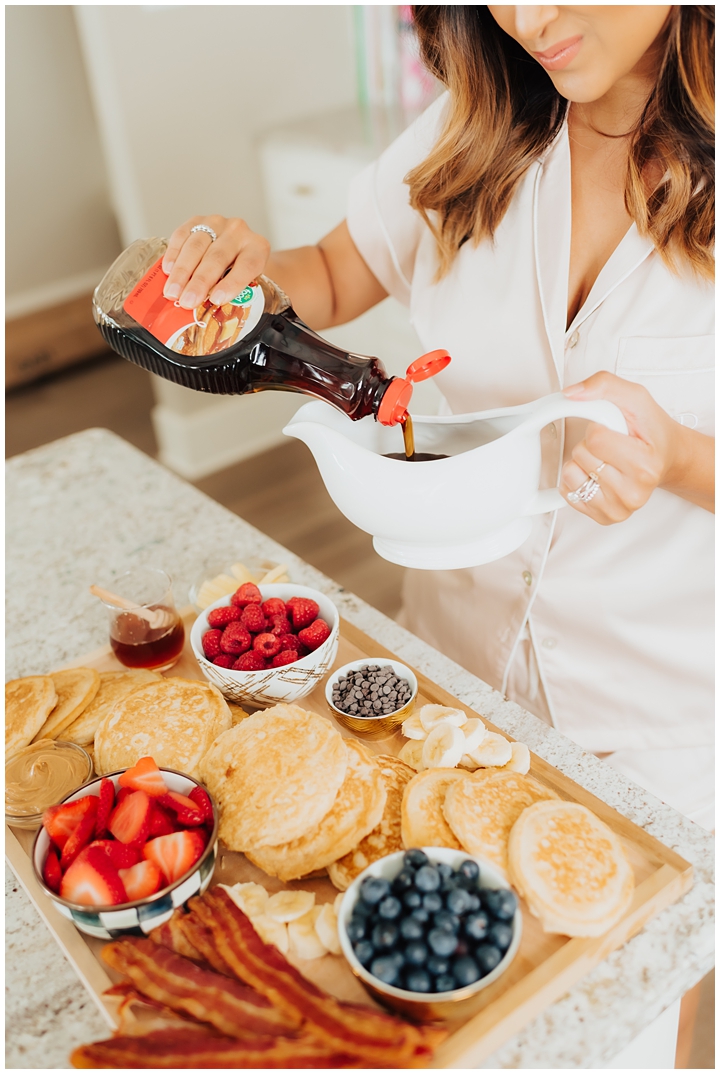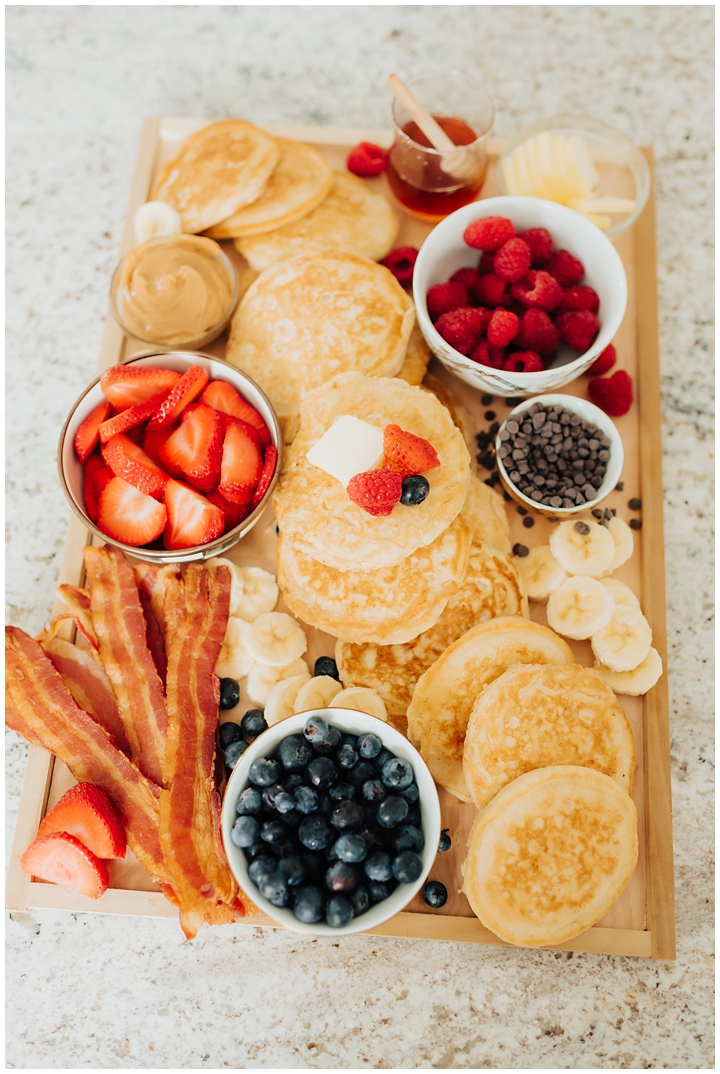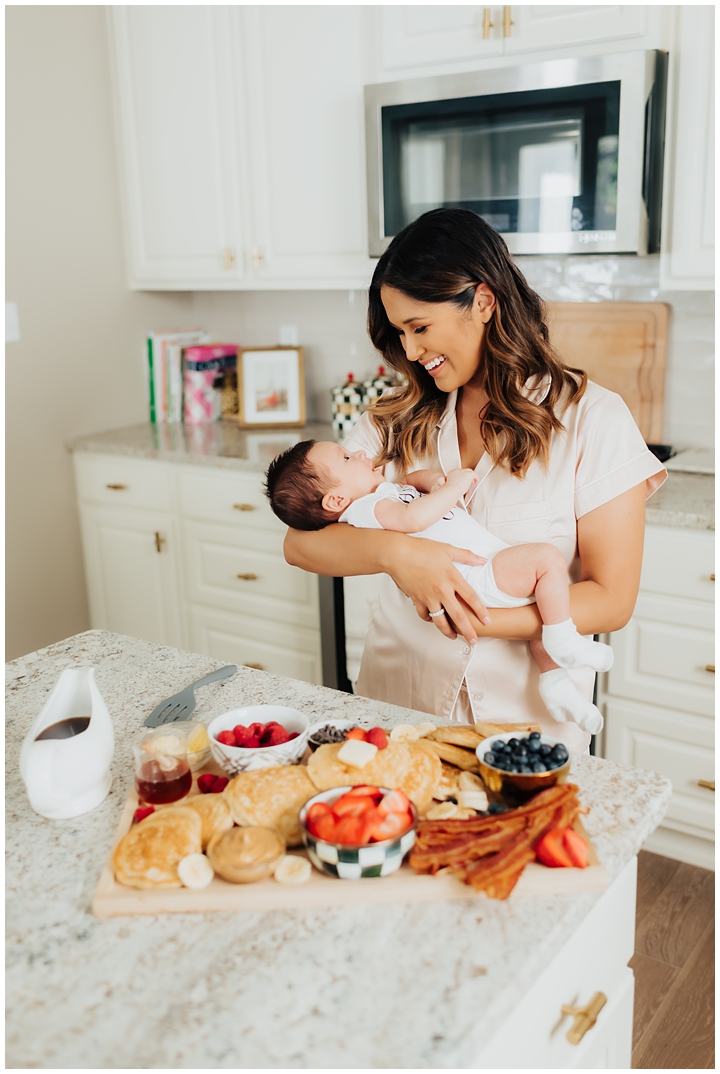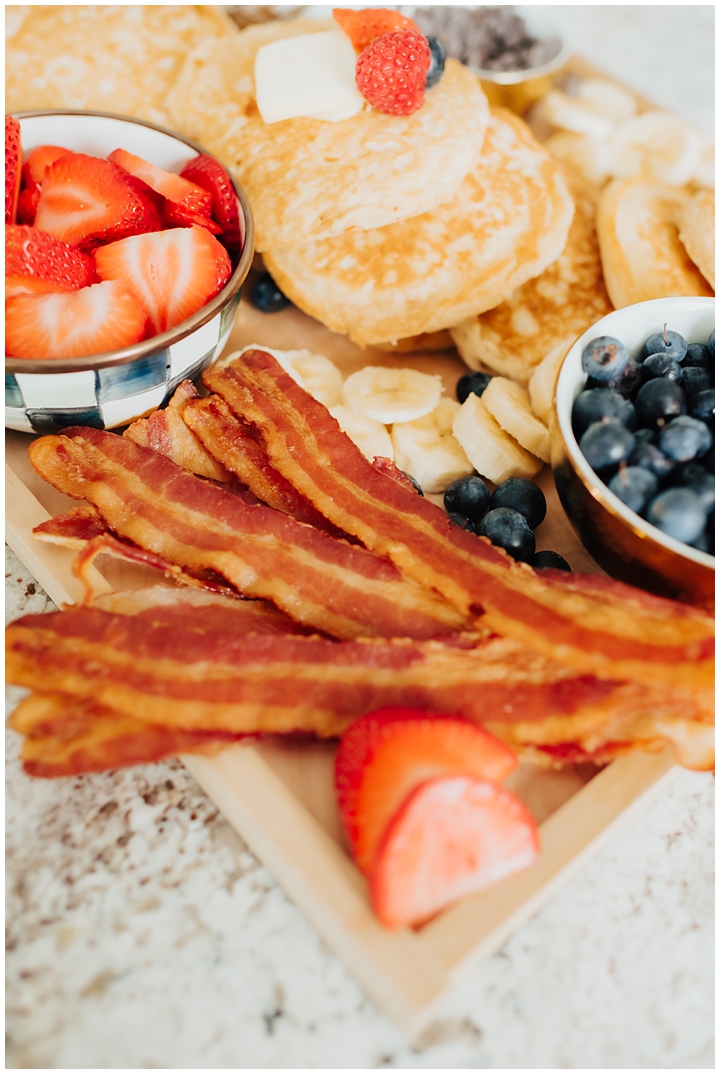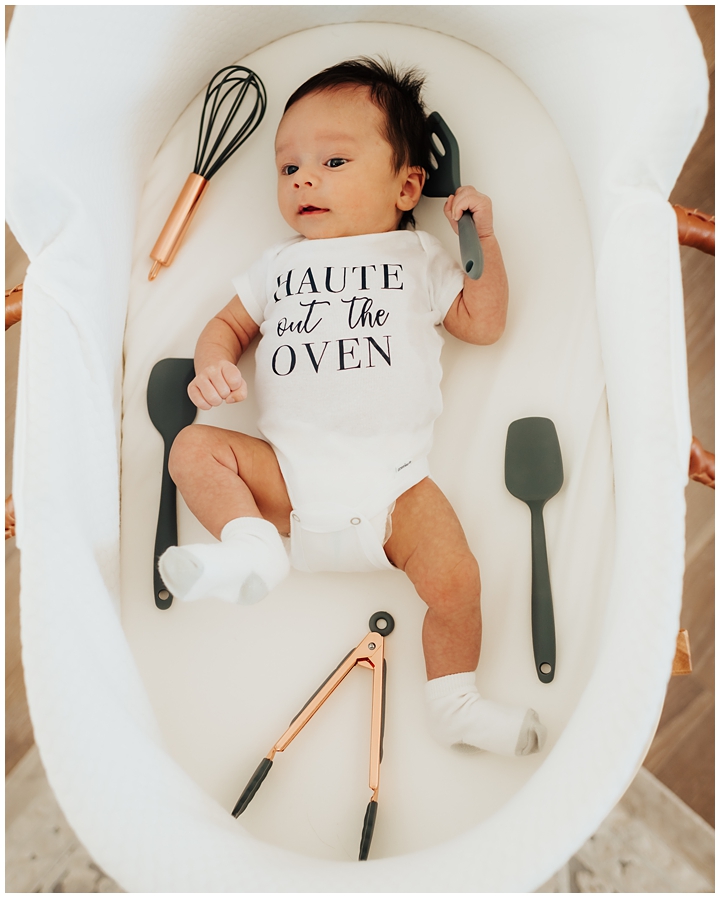 Thanks for reading and we hope you have a wonderful father's day celebrating all of the amazing dads in your lives.
P.S. Don't forget to check out father's day gift ideas here—>Father's Day Gift Ideas 2020