Hi everyone, in case you missed it, I finally filmed my most requested video, which is how I curl my hair and create effortless boho waves! Let me start by saying that I'm no professional hairstylist! These are just my own personal tips and tricks to creating an effortless wave! You can check out the full video below!
As I mentioned in the video, I believe that every good hair day starts with a good shampoo and conditioner! With that being said, I use a few different types throughout the week: a purple shampoo, which is vital if you have highlights or any color in your hair & a clarifying shampoo that gets rid of product buildup like all that dry shampoo, texturizing spray and hair spray. I also like to use volumizing shampoo and conditioner for extra volume and a moisturizing shampoo and conditioner at least once a week.
Be sure to watch the video for all of the other products I use and you can shop them in the style board below!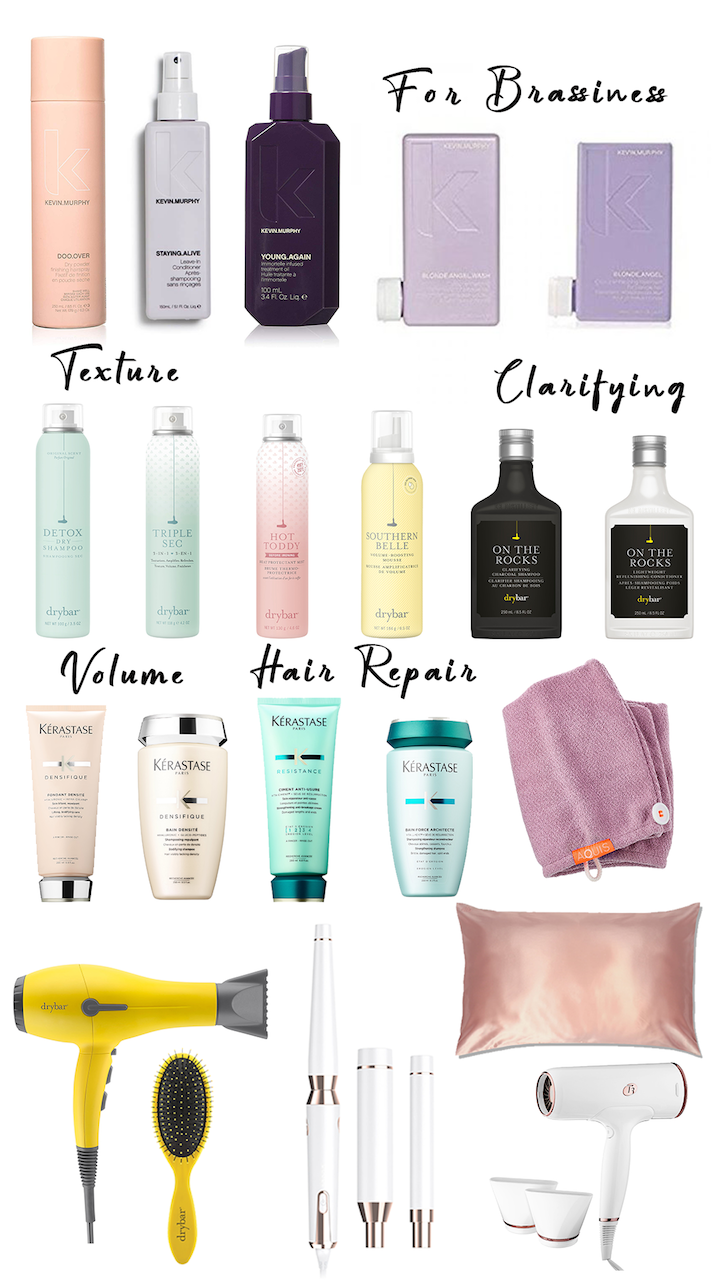 Row 1 | Kevin Murphy Doo Over Dry Powder | Kevin Murphy Leave-In Conditioner | Kevin Murphy Young Again | Kevin Murphy Blonde Angel Wash And Rinse
Row 2 | 'Detox' Dry Shampoo | Triple Sec 3-in-1 Texturizer | Hot Toddy Heat Protectant Mist | Volume-Boosting Mousse | Clarifying Charcoal Shampoo | Replenishing Conditioner

Row 3 | Kérastase Conditioner | Kérastase Bodifying Shampoo | Kérastase Conditioner Damaged Hair | Kérastase Shampoo Damaged Hair | Lisse Luxe Hair Turban Aquis |
Row 4 | Buttercup Blow Dryer | Daily Detangler | Whirl Trio Interchangeable Styling Wand Set | Professional Digital Ionic Hair Dryer | Pure Silk Pillowcase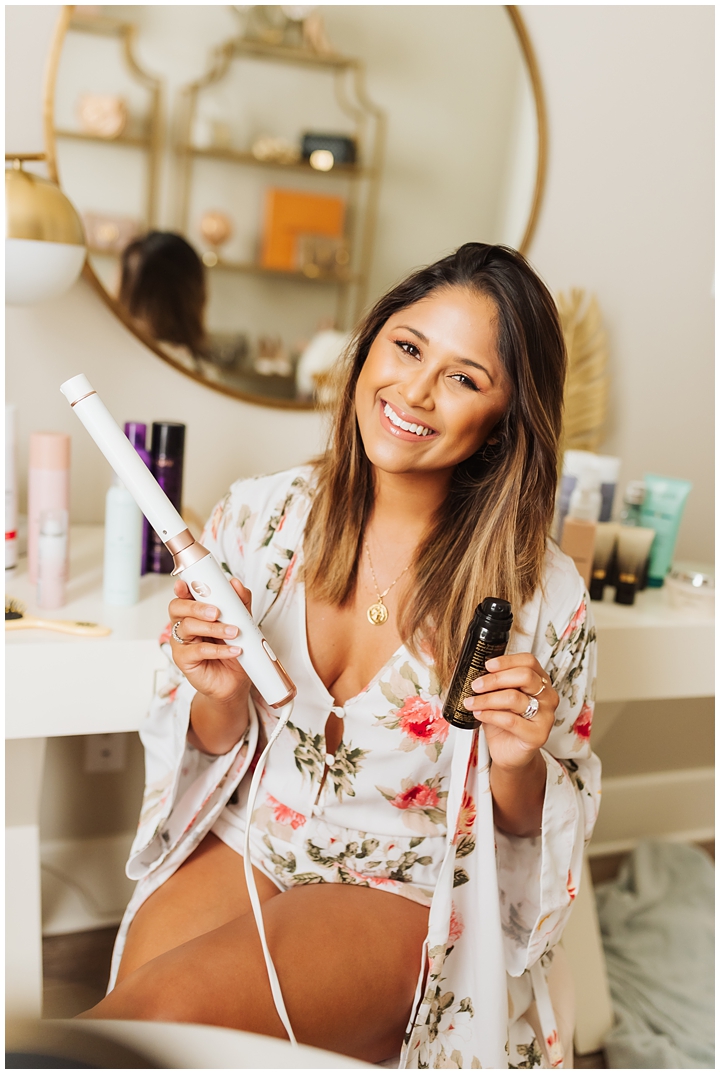 I always use Oribe Dry Texturizing Spray all over my hair before I start curling. I demonstrate exactly how I use in the video.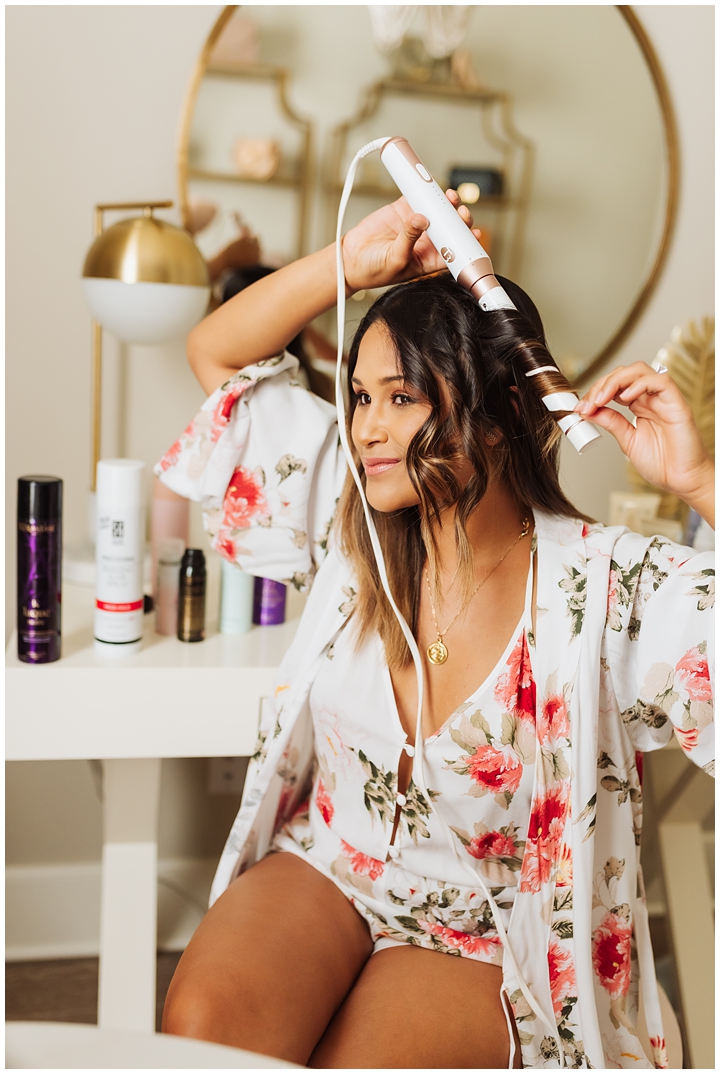 I love my t3 Micro Whirl Trio Interchangeable Wand. I always use the 1.5 inch barrel.
| Shop These Hair Products |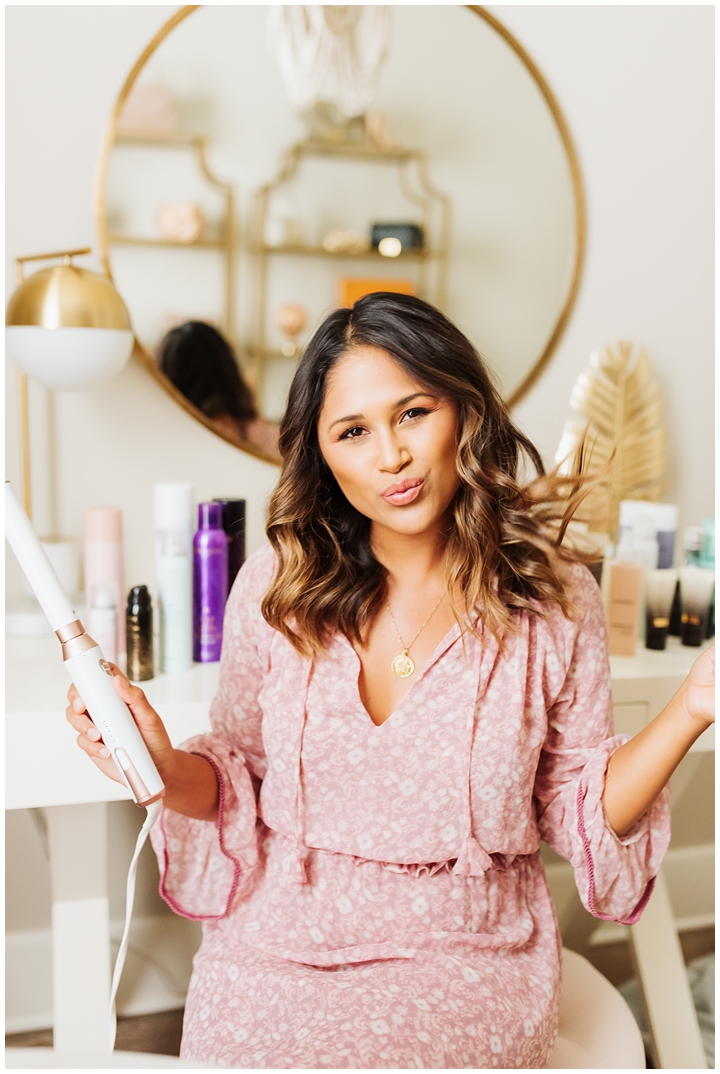 This is how my hair looks after letting it set for 20 minutes and then brushing out the curls using a wet brush and adding more texturing spray and hair spray.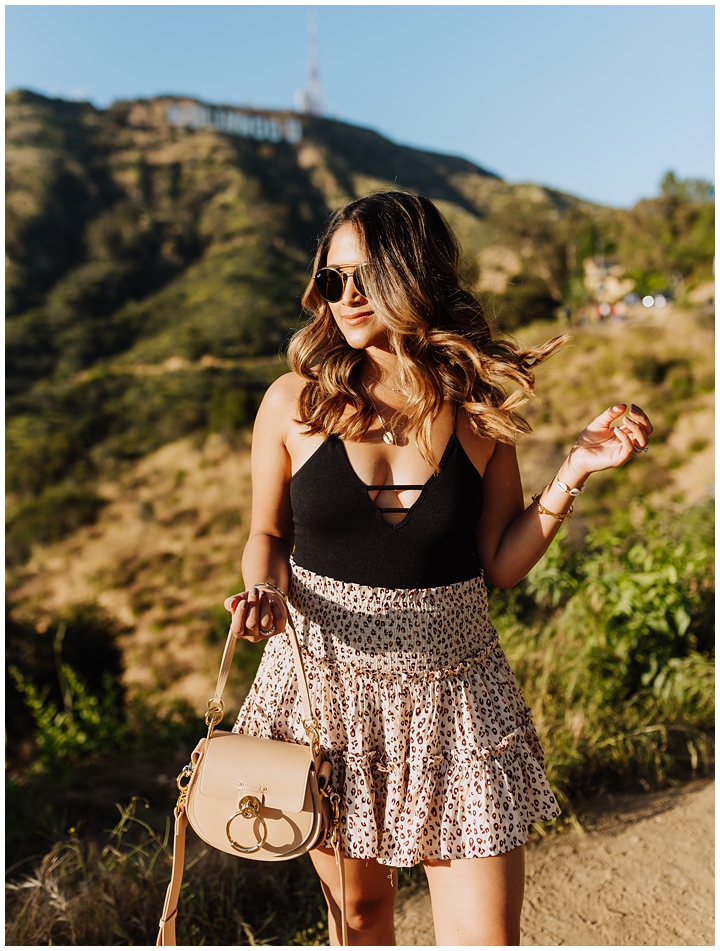 | Shop My Look |
Outfit: Black Bodysuit | Leopard Print Skirt | Ray-Ban Sunglasses | Chloe Tess Bag
If I'm going to be out all day, I make sure to use a strong hold hair spray like this Kerastase Laque Noire Strong Hold Hair Spray or Salon Grafix Freezing Hair Spray Mega Hold.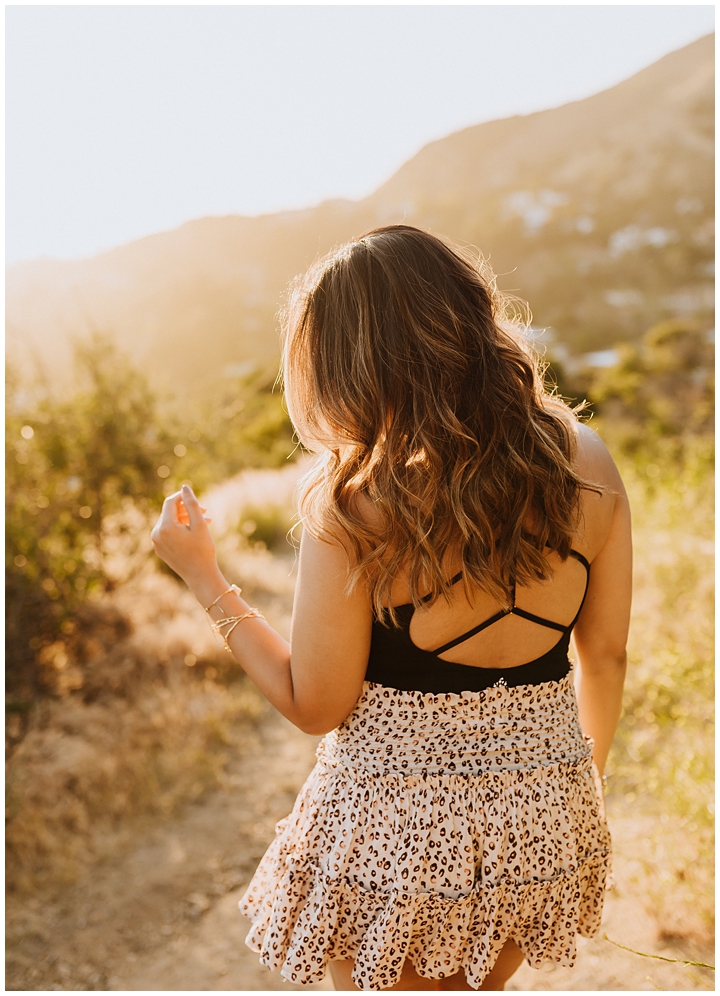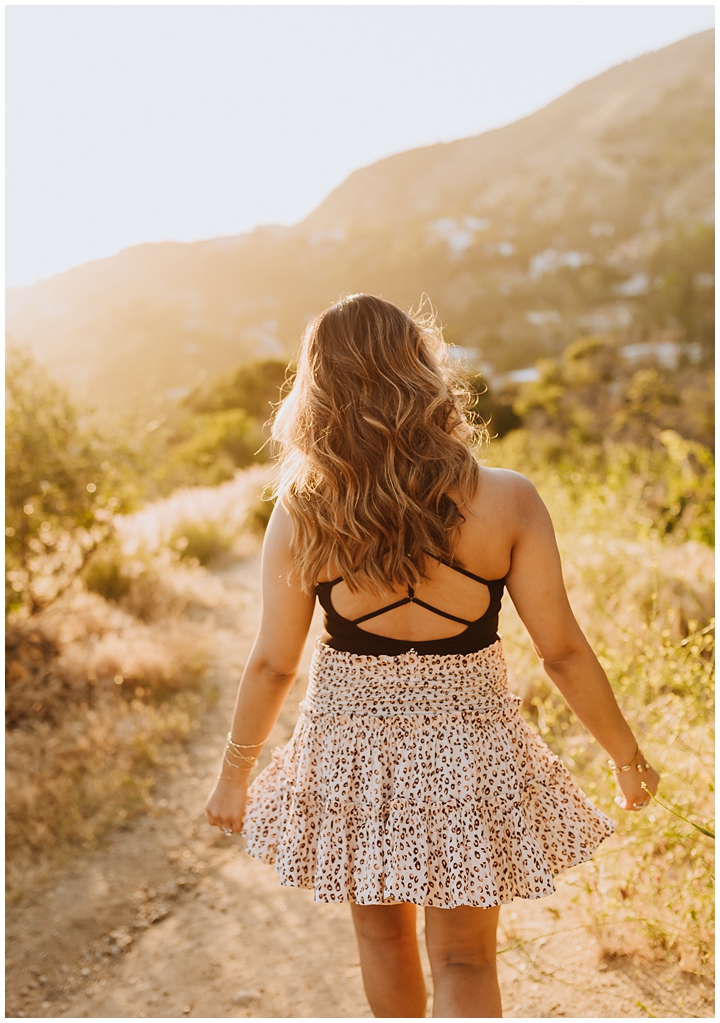 Thank you for watching my first youtube video! I hope you enjoyed and please be sure to subscribe to my channel here—>Haute Off The Rack