Happy Wedding Wednesday everyone, today I've teamed up with Nordstrom to bring you an engagement photo shoot check list to help you achieve picture perfect goals to announce your big day! First things first, before you even read the checklist, do your research on local photographers to choose the right one to fit your vibe. That part is half the battle! Then you can work together to choose a location, time of day and what you'd like to be doing in the photos. Once you do all of this, then you'll know what type of outfit to look for. Scroll through both his and hers checklists for tips.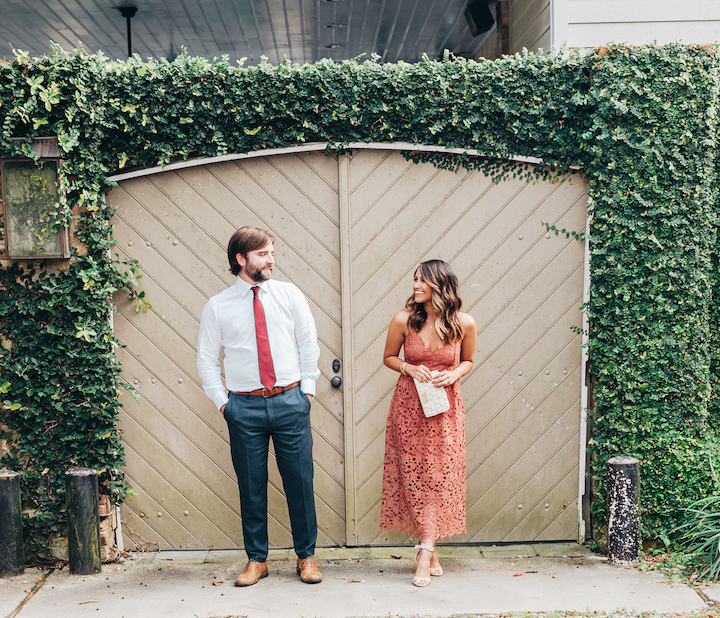 Check List for The Ladies:
Wear something that looks flattering on your body. Don't just assume that a dress will photograph well on you just because it did in someone else's photos. Choose an outfit that best suits your style and body type. Also, make sure it looks good from all angles so that you're not limited with your poses during the shoot. If it's too big in the back, get it altered.  This will help everything run smoothly throughout the shoot.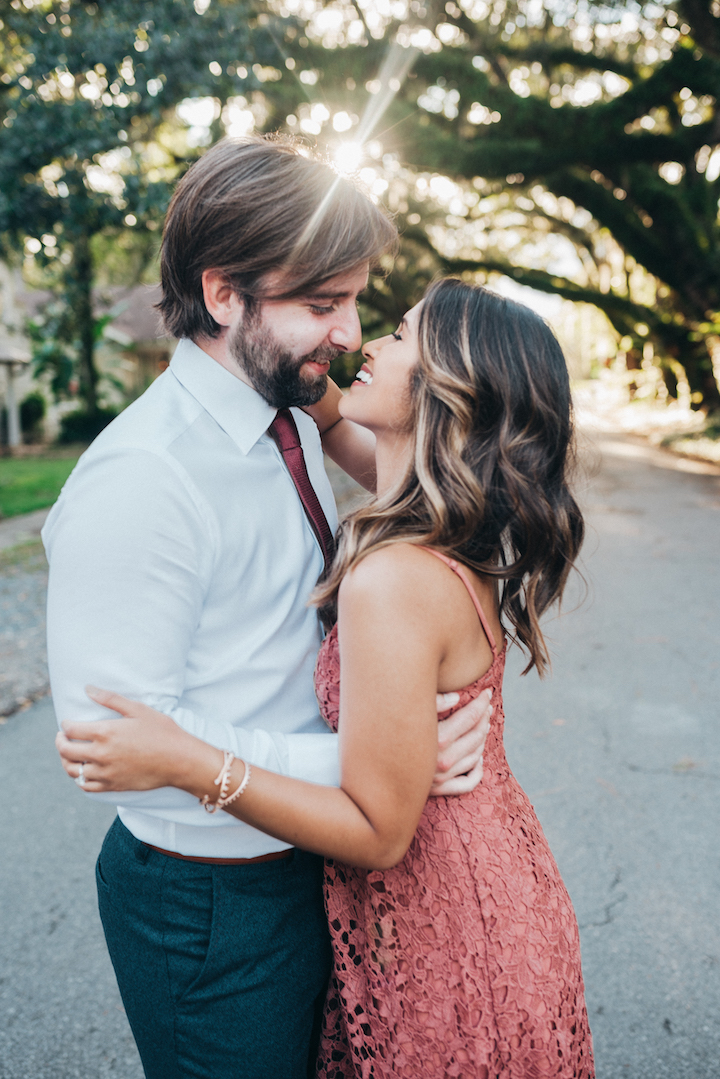 2. Set a style theme for your photos and then coordinate your outfits to make sure your looks mesh well together. There are so many ideas to choose from like warm and cozy at home, chic and minimalistic, fun and playful outdoors or sleek and romantic to name a few, but try to choose a theme that best represents you as a couple. Once you choose a theme and select outfits, create a Pinterest board to share with your photographer so he/she can see the vibe you're going and capture exactly what you're envisioning.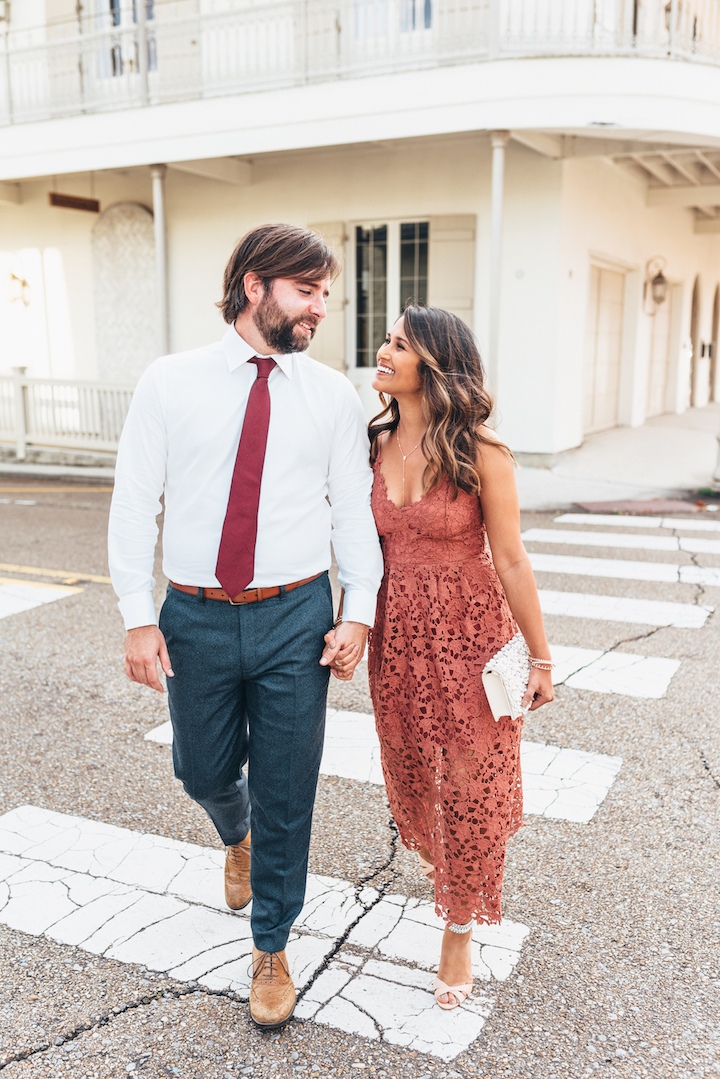 3. When it comes to hair and makeup, your engagement photo session is the perfect time to utilize your trial run with your desired hair and makeup team. If you don't plan to hire a team, do your hair and makeup according to your outfit as well as your signature look. The key is to feel your best while taking photos so that it reflects in your body movement and facial expressions. If you don't normally wear your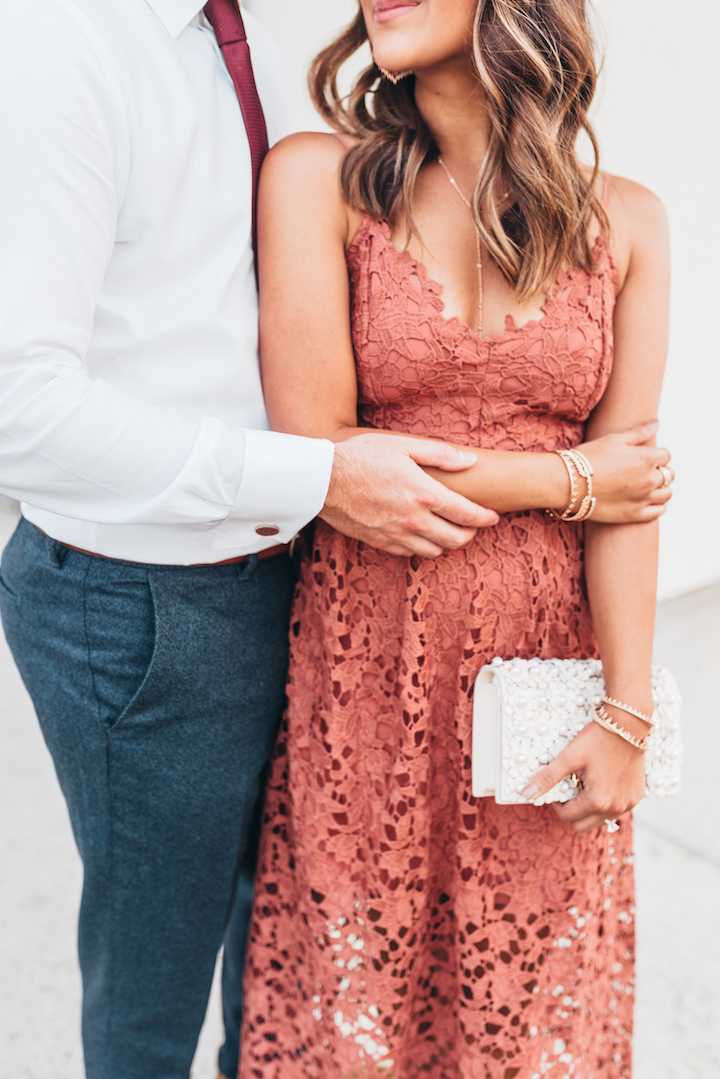 4. Make sure to get a manicure and pedicure for fresh nails to show off the ring! You can always do it yourself or if your current polish is chipping just remove it all.
5. If there is anything you remember to do at all, please please please, I beg you…Take the hair tie off of your wrist! There is nothing worse than spotting a ponytail holder on the future bride's wrist in a beautiful photo.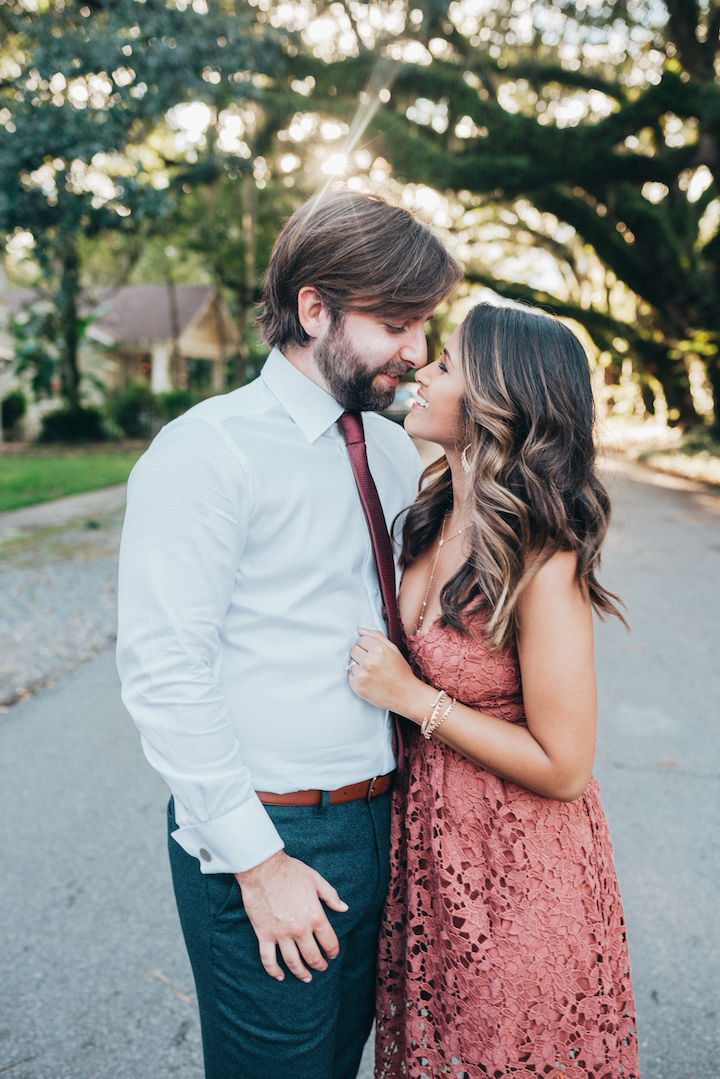 Checklist for The Guys:
Do not wait until the last minute to try on your outfit! Try it on a week before to give yourself time for any clothing alterations or changes you may need to make like new shoes or matching tie. Nordstrom has a great selection of menswear from performance sportswear and workwear, to denim, sweaters, shoes and accessories. So you're bound to find a look you love. Plus they have the best and easiest return policies so you order a bunch of items to try on and then return what you don't end up using.
2. If you're nervous in front of the camera, have a drink or two before the shoot to help you loosen up.
3. Guys, I know that most of you don't enjoy taking pictures, but if you just listen and do what you're told during the shoot, the time will go by much faster and who knows! You might even have fun!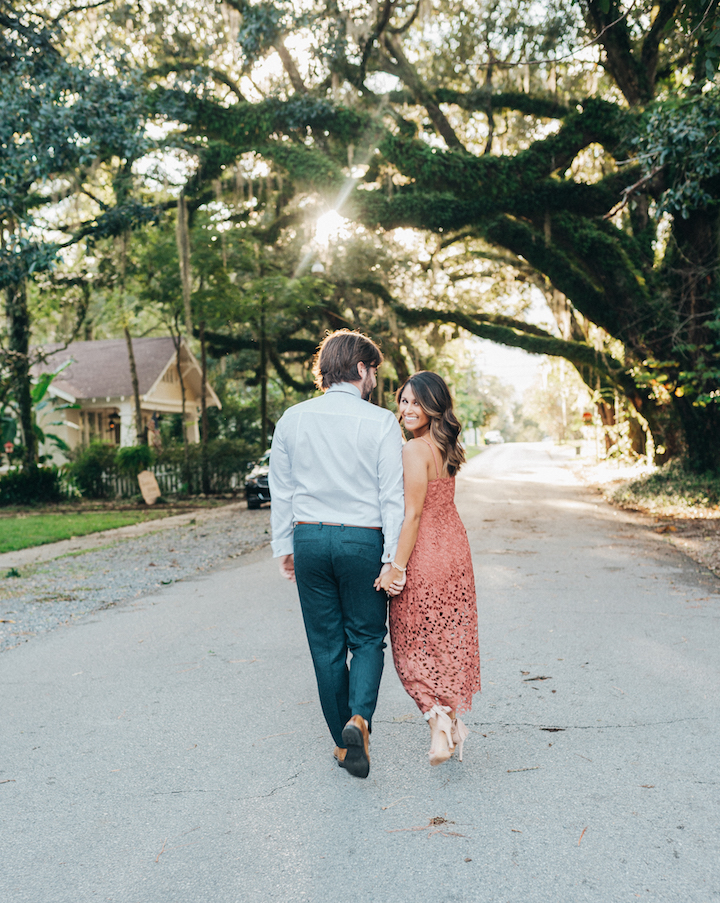 | Shop Her Look |

Outfit: Rose Lace Midi Dress | Embellished Sandals | Zac Zac Posen Clutch | Crystal Y-Neklace | Kendra Scott Earrings 
| Shop His Look |

Outfit: Modern Slim Fit Trousers | Trim Fit Dress Shirt | Burgundy Tie | Similar Shoes
For additional theme ideas, you can check out our proposal story here—> Our Proposal Story  and out at-home session here—> 5 Ways To Spend Productive Time Together At Home 
Photos by: Aperture Photos
This post is in partnership with Nordstrom, a brand I love. All opinions and selections here are my own. Thank you for supporting the affiliate posts who make this blog possible.
SaveSave