Hi everyone, today I'm sharing 5 ways to spend productive time together at home with Pottery Barn. As I mentioned on Instagram last night, I love traveling for a living, but I always hate leaving Blake behind so we've come up with some sweet and easy ways to make sure that we're taking advantage of every moment in the house together. Scroll through this post to see how we turn simple daily tasks into sweet moments together.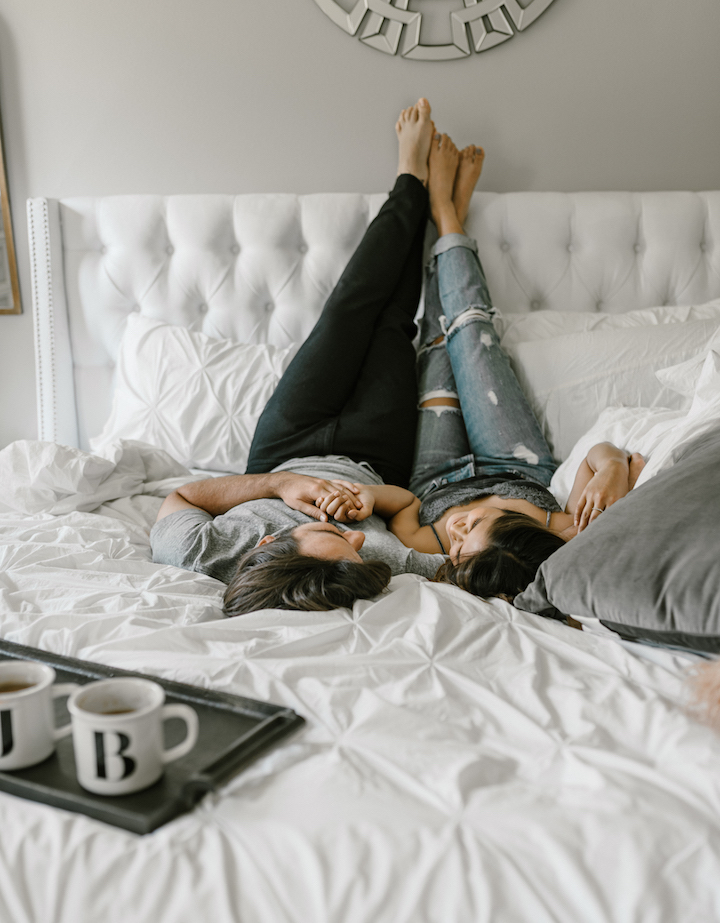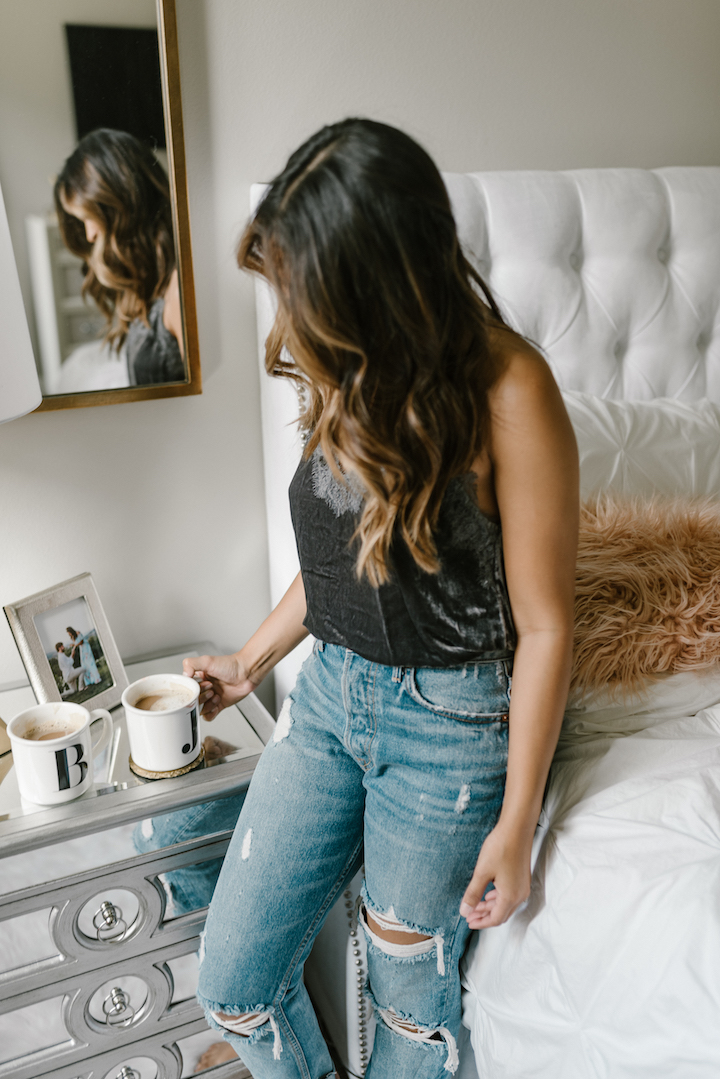 | Shop Pottery Barn Products in My Home |

1. Drink coffee together. For us, making moments count starts in the morning with breakfast and coffee. Blake always gets up before I do so he'll start the coffee and I'll froth the cream and clean up. Before breaking out the biscuits and eggs, we'll sit and enjoy our coffee together in our signature alphabet mugs and just catch up. Coffee talk with your significant other is a must!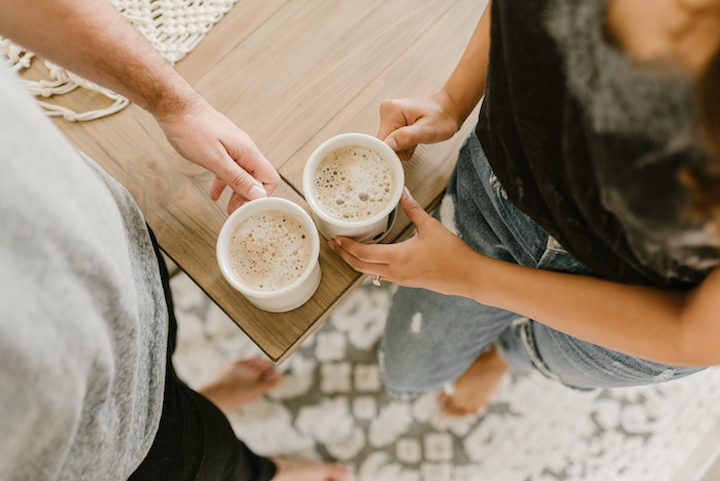 2. Make Your Bed. Making your bed together each morning will help you start off the day feeling fresh, accomplished and organized. Plus it helps remind us that we're a team.
| Shop Our Looks |

3. Do mini household chores together.  On the weekends we always catch up on dirty laundry and towels. Speaking of towels, I always heard great things about Pottery Barn's Quick Drying bath towels but, I never understood how truly wonderful they are until we received some from our wedding registry. They're so fluffy and absorbent.
Speaking of our wedding registry, I highly recommend registering with Pottery Barn because not only do they offer top quality products, but they also help you keep track of who gave you what can manage the thank you process including reminders, which is so important. Oh and here is the best part… after completing your registry you get 10% OFF of every order you place for up to six months after your wedding. Last but not least, you have up to 90 days after your event to make returns because let's be real here…we all know we change on our minds on colors and styles. Register for your next event with Pottery Barn here!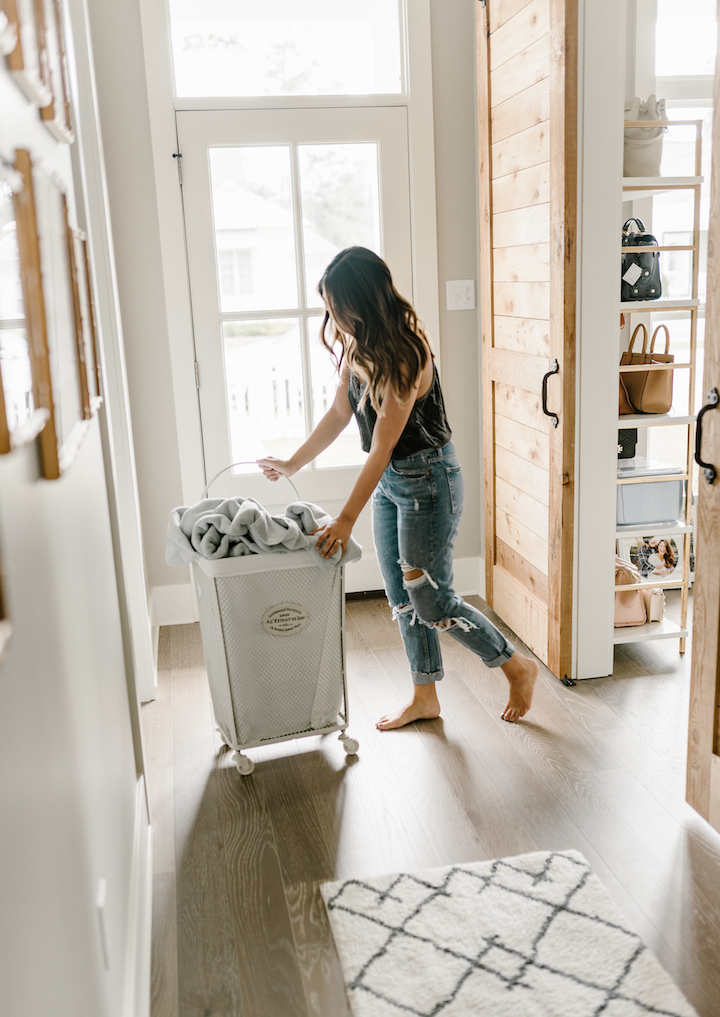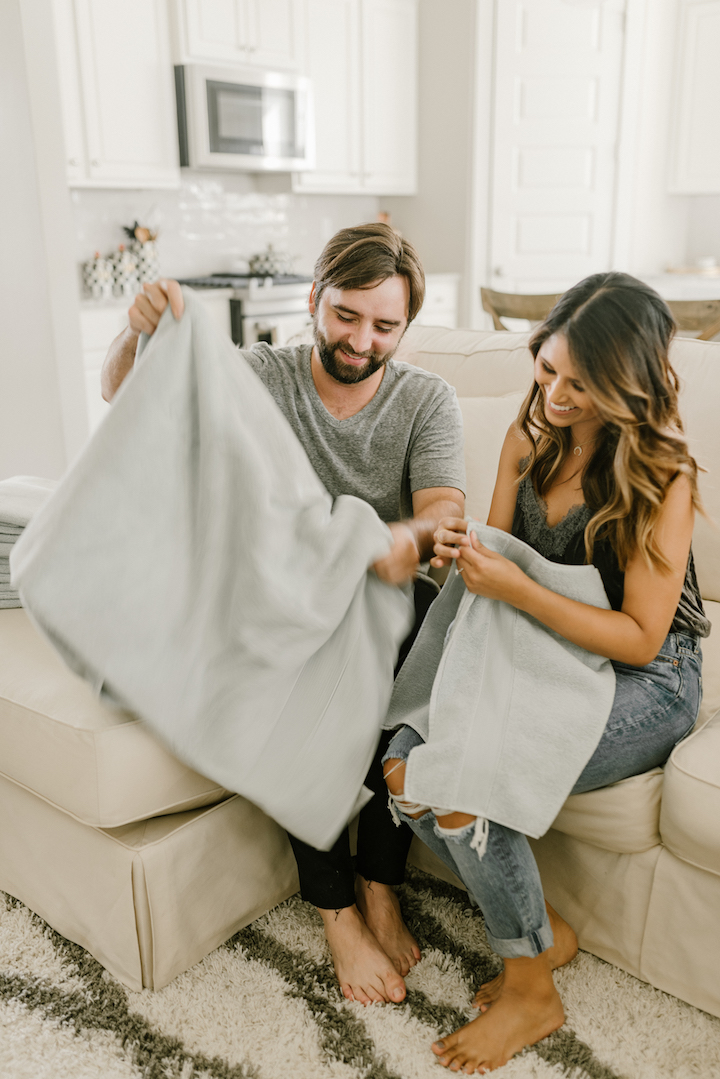 4. Make plans! Make future plans, plans for the day, plans for the house, vacation plans, basically just plan something together to look forward to. While were away from each other, upcoming plans together give us something to hold on to and work towards.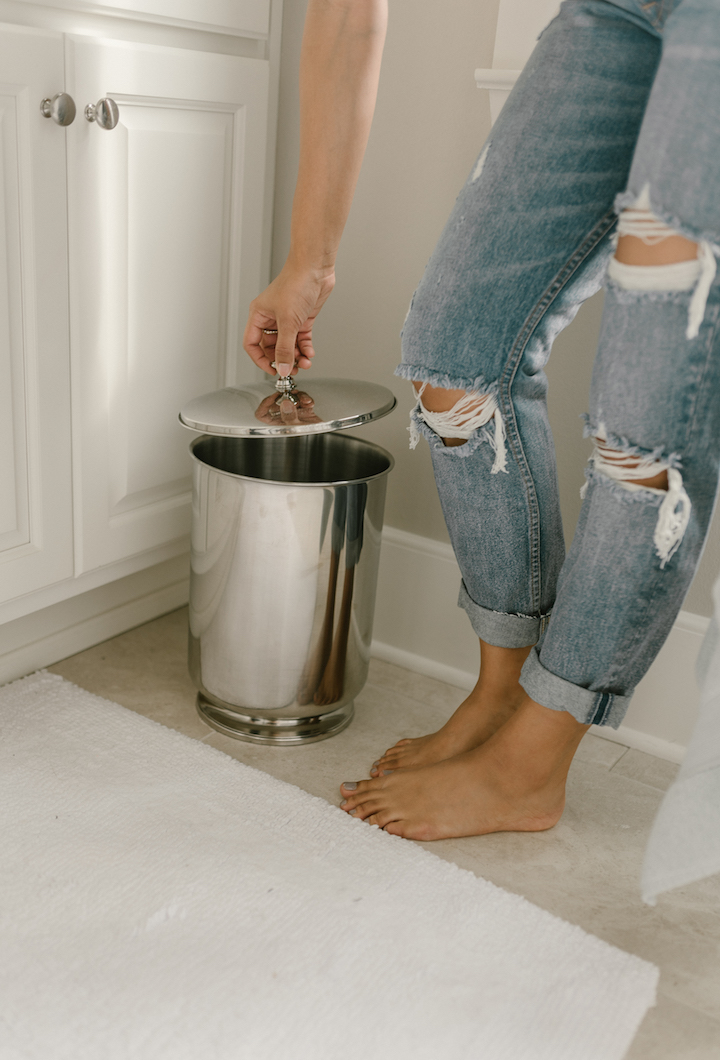 Side Note: I always like to keep trashcans with lids in the guest bathroom to keep the room looking clean. No one likes to see other people's bathroom trash. I recommend this Mercer Lidded Trash Can from Pottery Barn because it's chic and clean. Plus you can get it monogrammed.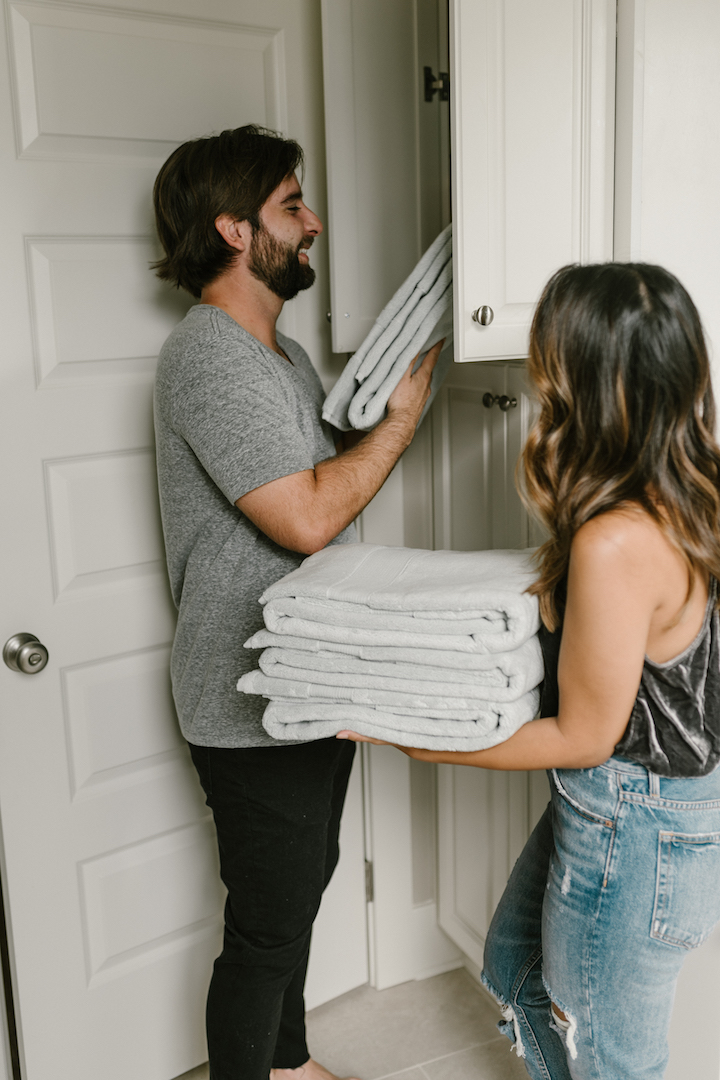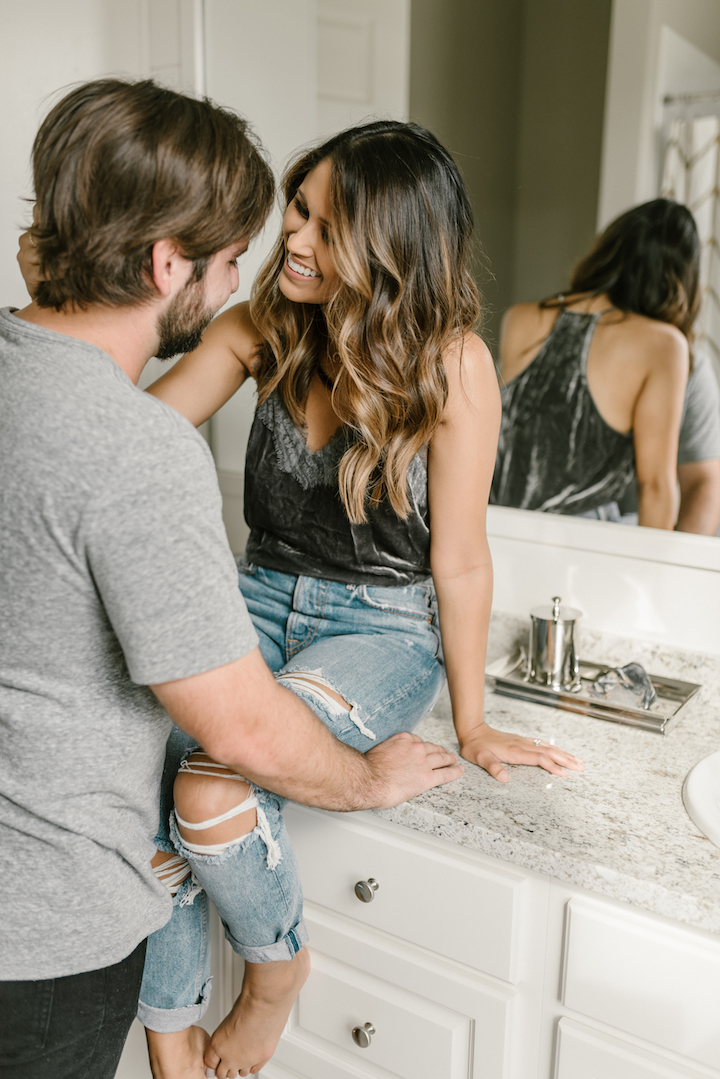 5. Snuggle on the couch together. This might not sound very productive, but it actually is because relationships take work and sometimes all your relationship needs is to unplug and enjoy a little R&R together. One of our favorite lazy things to do on Sunday is lay on the couch for hours watching movies.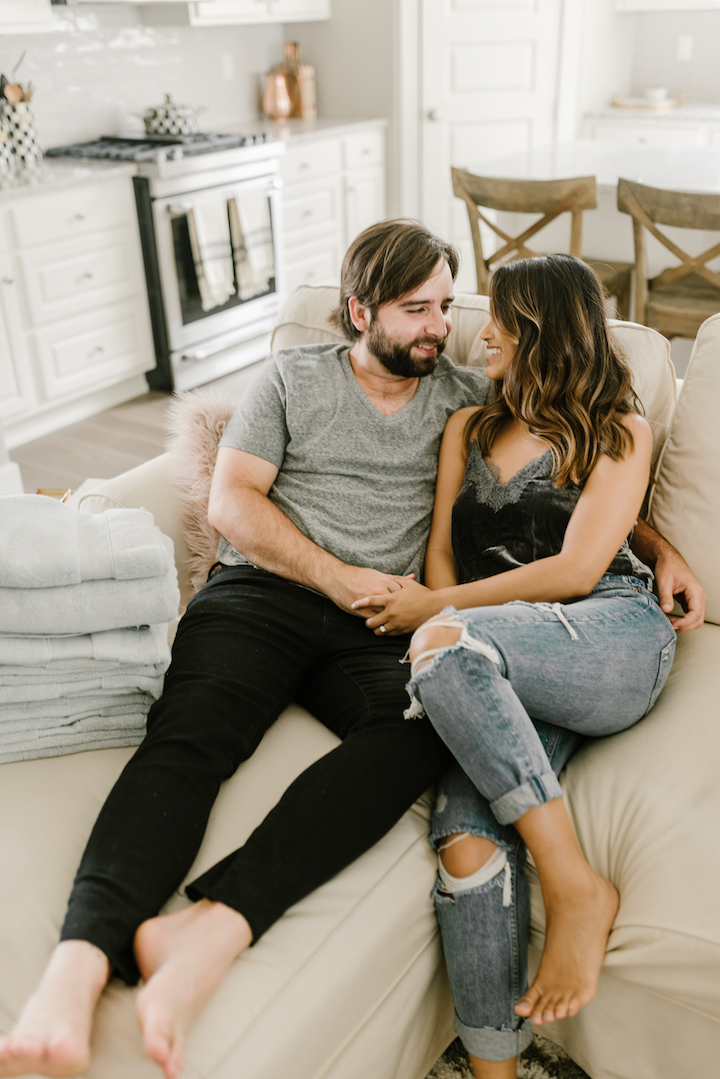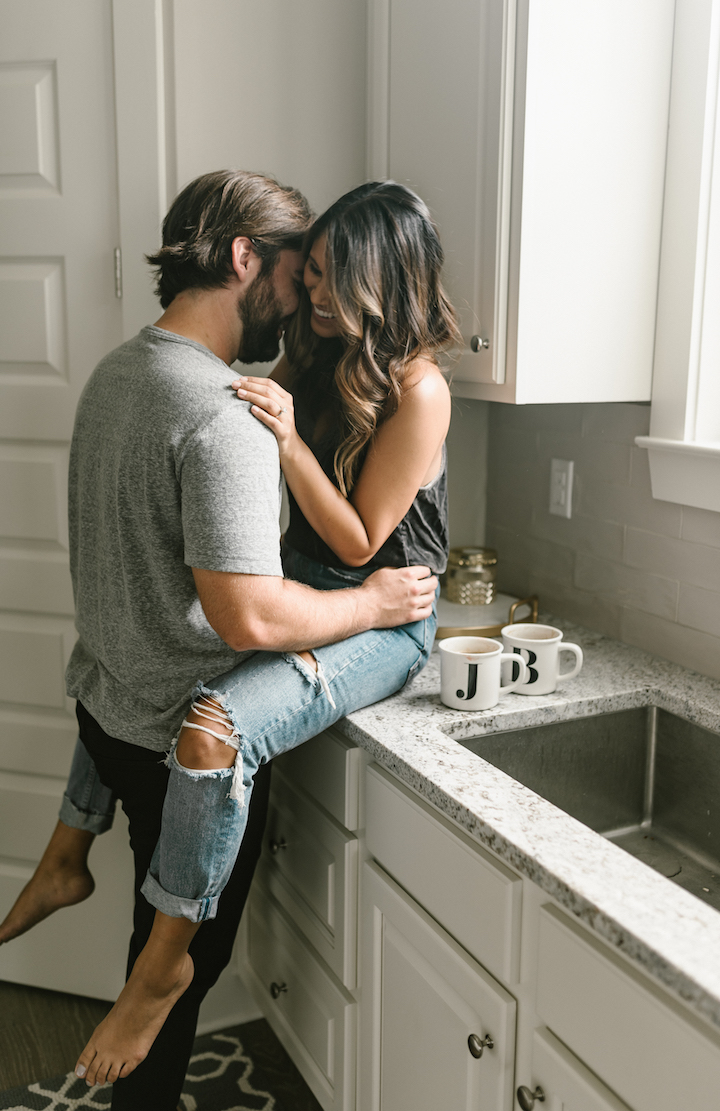 Photos by: Aperture Photos
This post is in partnership with Pottery Barn, a brand I love. All opinions and selections here are my own. Thank you for supporting the affiliate posts who make this blog possible.
SaveSave
SaveSave
SaveSave
SaveSaveSaveSaveSaveSave
SaveSave
SaveSave