If you know me at all, then you know that comfortable travel clothes are a must for me. In fact, I would travel in my pajamas and Ugg Boots if I could, but unfortunately traveling in PJs just isn't acceptable in the real world. Thankfully, I found some extremely comfortable jeans from Punch Boutique and the cutest ankle boots by Yosi Samra for traveling. I wore this outfit while traveling to New York last week for a fun work trip with MZ Wallace, Yosi Samra and Julie Vos.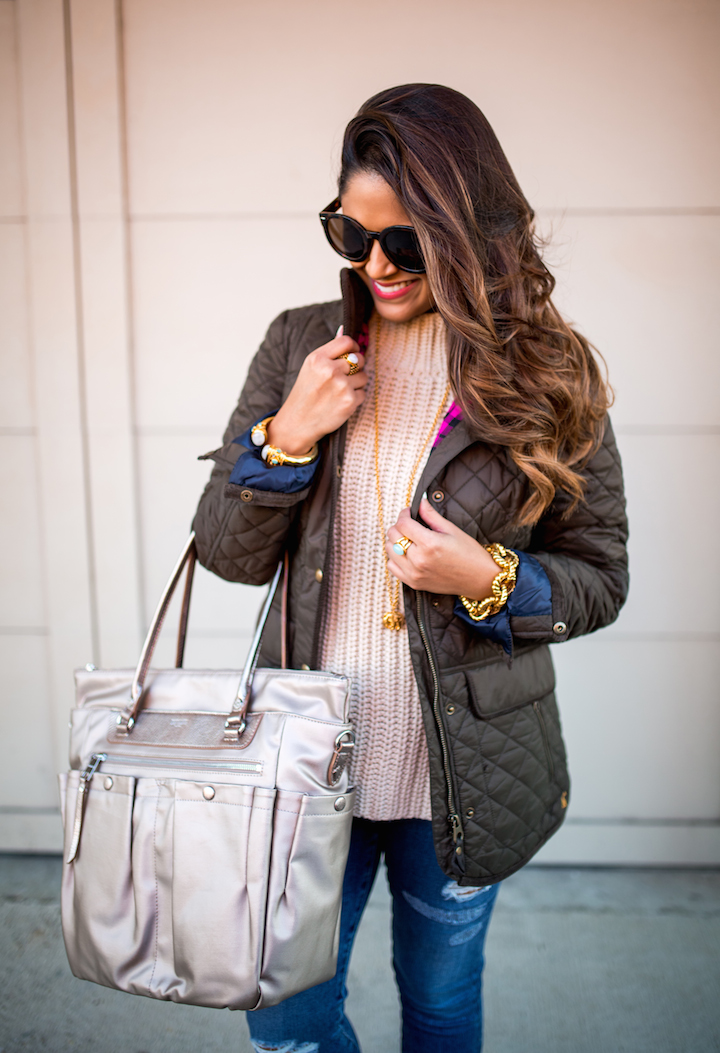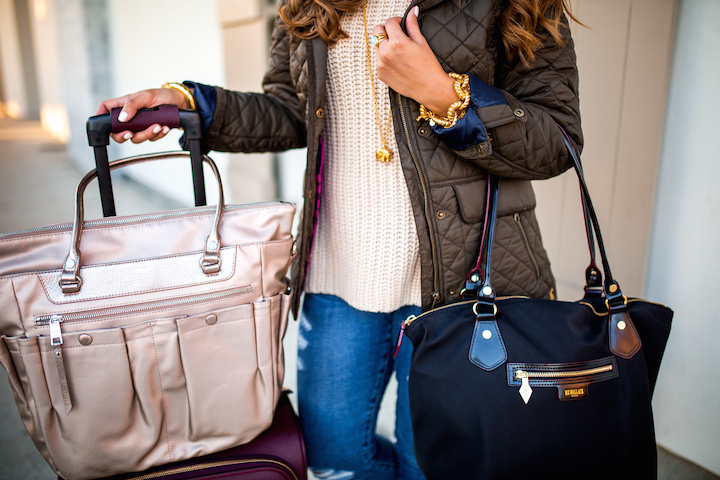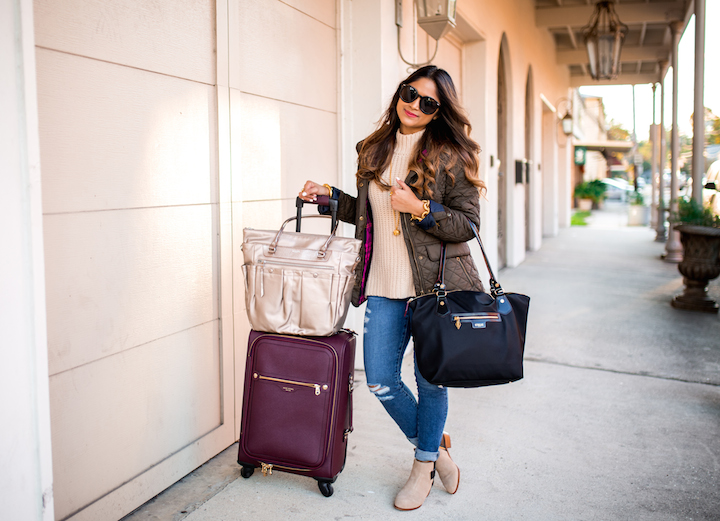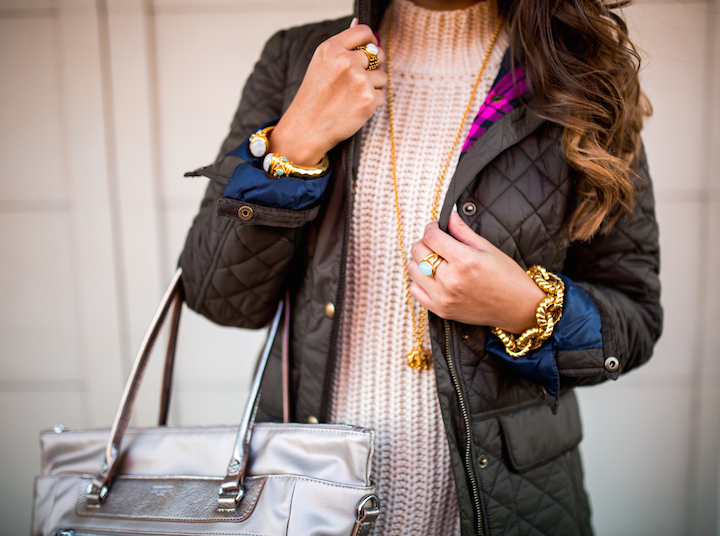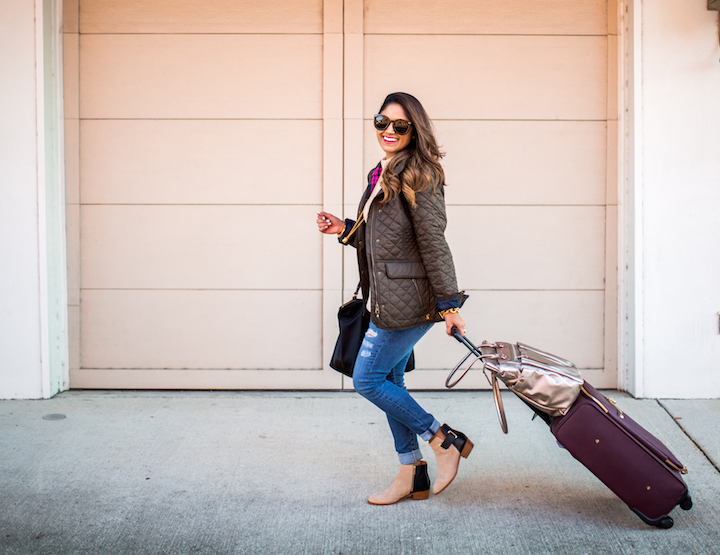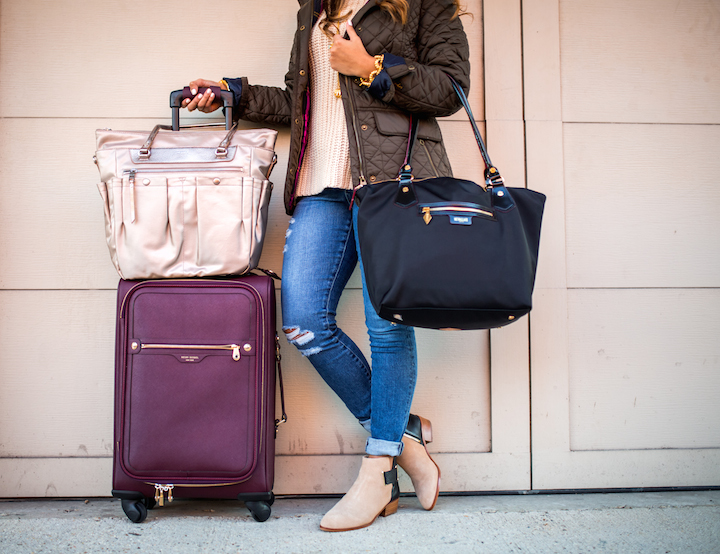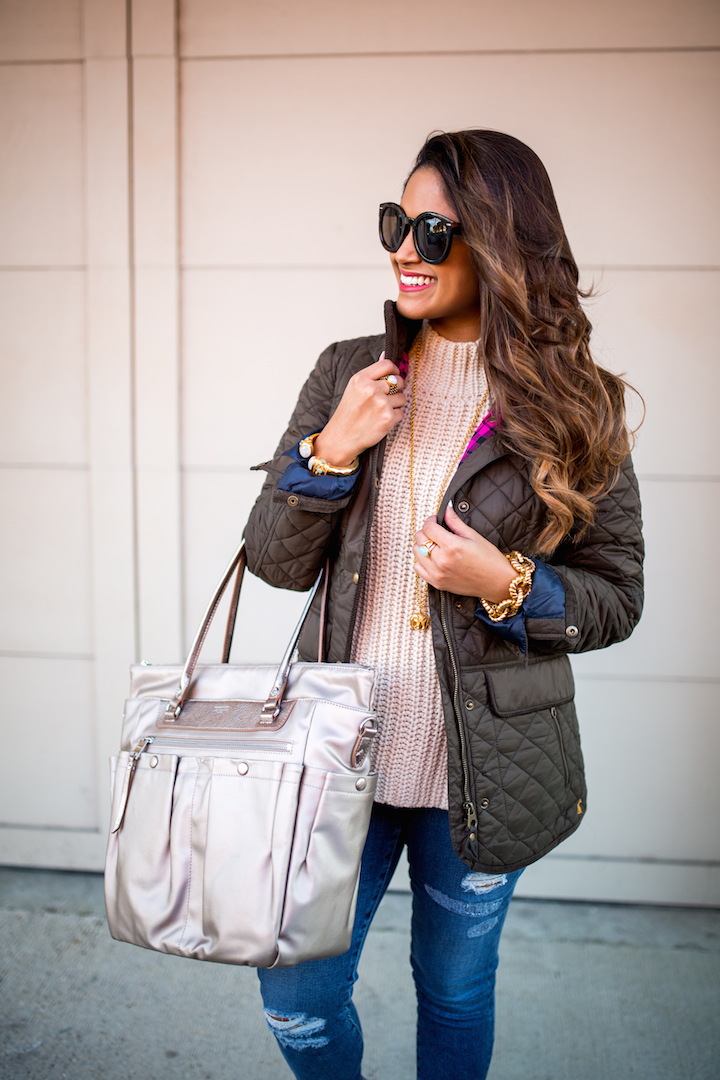 Photos by: Lainey Reed Photography
| Shop This Look |

Outfit: Quilted Joules Jacket (wearing sz S) & AG Legging Ankle Jeans c/o Punch Boutique (order online or call the store at (540) 904-6743) | Drew Ankle Boots c/o Yosi Samra (also available here) | Sleeveless Sweater (similar here) | West 57th 360 Wheelie c/o Henri Bendel | Chelsea Tote & Cameo Luster Mayfair Tote c/o MZ Wallace |
Jewelry: Elephant Pendant Necklace, Spencer Link Bracelet, Soho Ring, Greek Key Cuff, Chloe Ring <–SALE Alert! Take 30% OFF w/ code: HOTR30
About the jacket: We all know how much I love the color olive so of course I fell in love with the jacket because of that, but then I fell even more in love with it once I tried it on. Not only is it super comfortable and flattering, but it's also perfect for the weather down here in the south and even great for layering under bigger coats up north.
About the jeans: I've only owned these jeans for a couple of weeks and I've already worn them more than some of the jeans I've had sitting in my closet for a couple of years. They fit like a legging and they're perfect for petite people because they're ankle length jeans so they hit just right on me, which means no alterations! I also really like the wash because they're in between dark and light so you can wear them year round.
Punch Boutique | (540) 904-6743 | punchboutique.com | @Punch_Boutique
Thank you to Punch Boutique for bringing you this post. All opinions are my own.