Hey everyone, I'm so excited to share these photos with you because they have been a long time in the making. I've wanted to direct and coordinate a styled photo shoot like this with a diverse group of strong influential women that I admire for years. It wasn't until last summer that I actually put things into motion. I reached out to Makeup by Meggan about featuring her makeup line in the shoot because I was so impressed that she prioritizes inclusivity and diversity within her products and the shades she offers.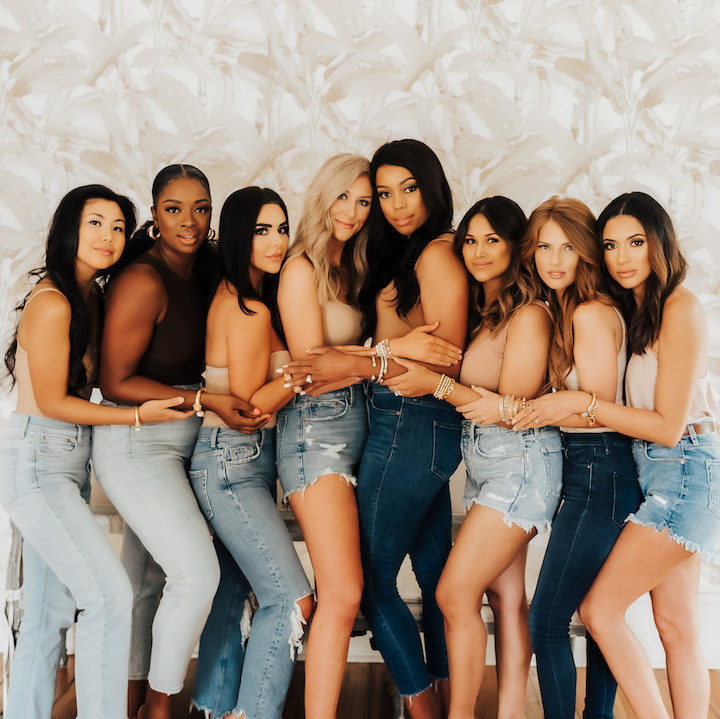 I've always struggled to find a makeup line that fully caters to my skin color but Makeup by Meggan's foundation is the perfect match and I've been using it for a few years now. Meggan loved the idea of doing the shoot, but then we both got busy with family life as we welcomed new baby boys into our lives this past year. I finally got around to coordinating it this past month and everything fell into place once I found the perfect group of strong, beautiful, and influential women! Not only are these ladies all beautiful, but each one of them is strong, talented and kind hearted.
Beauty truly comes in every color, but when I look at these photos I see more than just beautiful faces. I see a strong and diverse group of successful female entrepreneurs who are also artists, mothers, content creators, medical professionals, beauty experts, digital influencers and business owners. They are all these things and more, but MOST importantly they are kind and beautiful from the inside out.
Being a minority myself, it's important to me that Haute Off The Rack serves as a platform that encourages inclusivity and celebrates diversity. I am so grateful for my Filipino and Italian heritage! This is just the beginning of a new #hauteofftherack series that celebrates diversity & strong women, and I can't wait to see where it takes us! I plan to do this by continually sharing and highlighting other strong female influencers of all sizes, shapes and colors.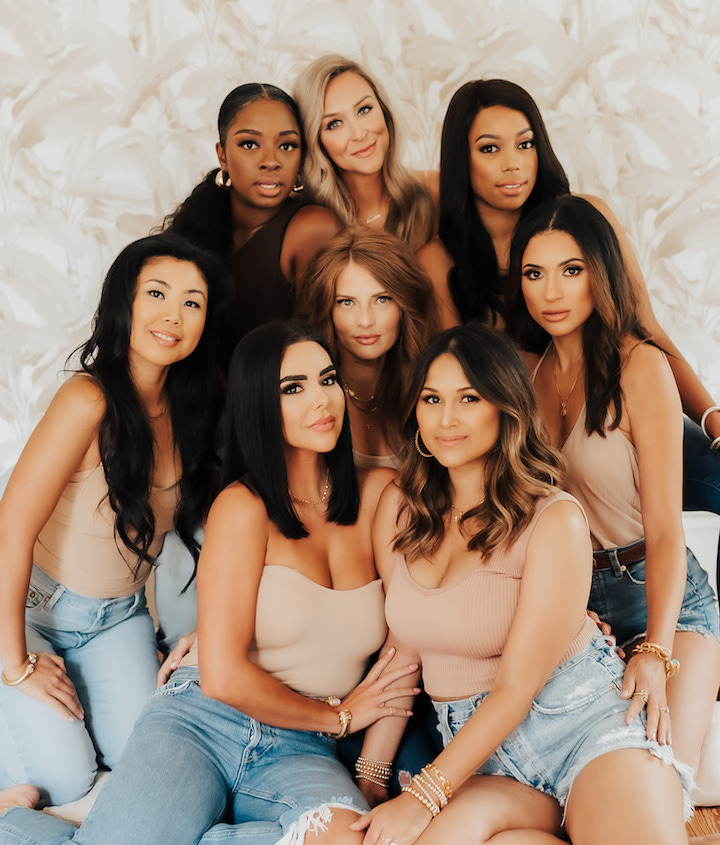 My Outfit: Nude Rib Brami | Parker Vintage Loose Fit Cutoff Shorts | Pisa Bracelet Set of 2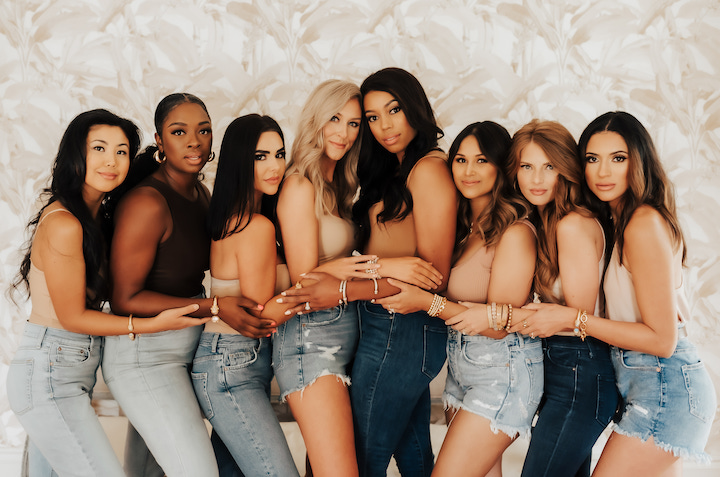 Left to right: Marianne | Mhykee | Fammy | Krystal | Brittney | Jenn (me) | Olivia | Meggan
We did three different looks during the shoot. For the first look, I had each influencer wear a nude top that matched their skin tone to really highlight all of our different skin complexions to show off Meggan's foundation. For the second look, we all wore black tops and rocked a red lip because that is one timeless lip color that looks fabulous on all skin tones. Lastly, everyone picked a summer outfit that best represented their personal style. I love how everyone's outfits reflected each of their different personalities. I wanted to make sure everyone's personalities shined through in the photos because they're all amazing.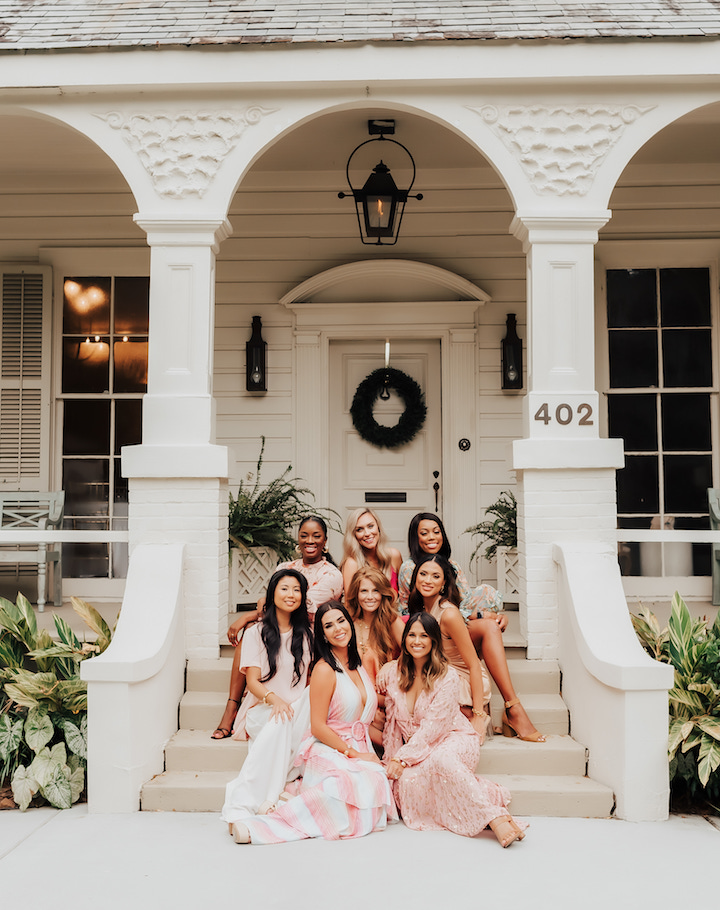 As for our makeup, Meggan sent each of us a set of her foundation and false lashes to try out so that we could apply the makeup ourselves using her products prior to the shoot. For the first look featuring the nude tops, Meggan applied her new nude lip color to everyone's lips. The nude shade looked stunning on everyone so we can't wait for it to launch later this year. It's so cool how we all have different color skin complexions and yet her products were still able to accommodate all of us.
Scroll through this post to see all of the photos from the shoot and to learn a little bit about each one of these talented ladies.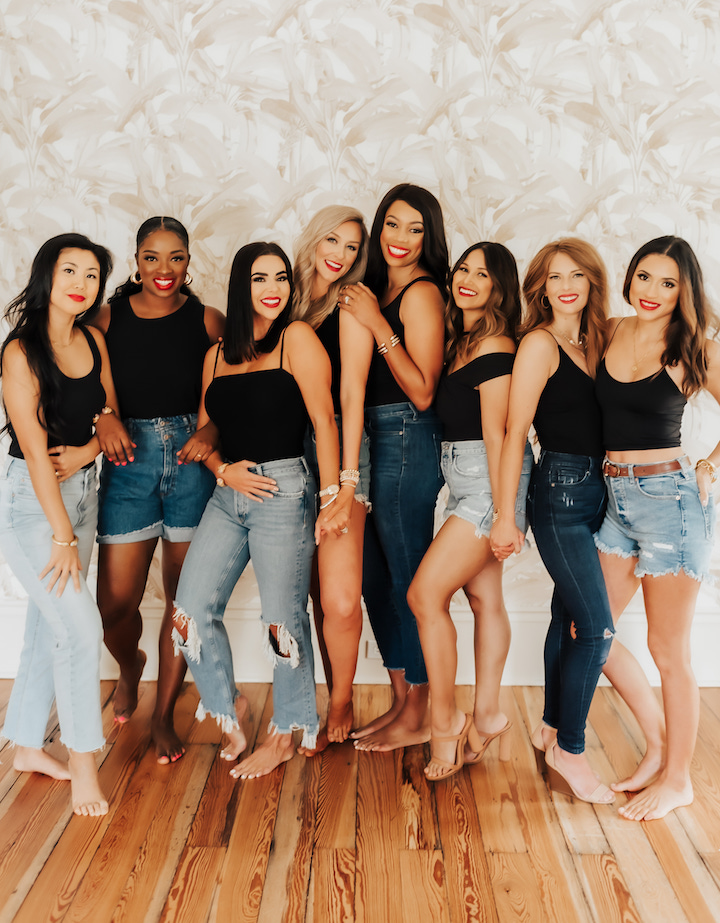 Left to right: Marianne | Mhykee | Fammy | Krystal | Brittney | Jenn (me) | Olivia | Meggan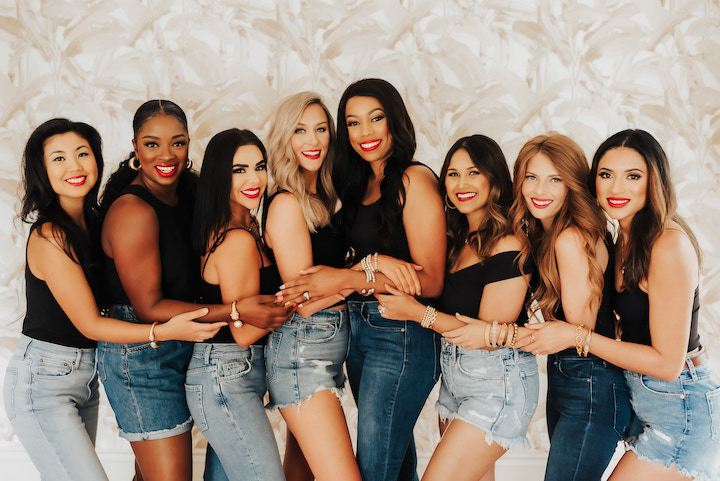 Krystal Faircloth of A Pinch of Lovely | Shade: Light
Krystal and I have now been friends for 8+ years. We met when we first started blogging and since then we've traveled the world together and have created truly unforgettable memories. She even saw me get engaged in Italy, stood in my wedding and we were both there for each other's baby showers.
Krystal recently launched her podcast, Slow Your Scroll this past November. Be sure to check it out for a behind-the-scenes look at the culture of online influence through light-hearted conversations with some of the most polarizing personalities on social media. Get a glimpse at what's behind the polished images we see online and tackle the topics surrounding the perfectly curated feed. Slow Your Scroll is meant to connect content creators, influencers, and their audience on both an informative and entertaining level and is hosted by Krystal Faircloth. I actually recorded an episode with Krystal just before Beck arrived. You can check it out here—>Finding Silver Linings + Taking Snack Breaks with Jennifer Palpallatoc
Meggan of Makeup by Meggan | Shade: Medium Neutral
I connected with Meggan a couple of years ago through a mutual friend and she did my makeup for a few events. I always loved how she applied my makeup so I was super proud of her when she launched her own product line. And I wasn't at all surprised that I absolutely loved it. In case you missed it, I mentioned that I've always struggled to find a makeup line that fully caters to my skin color. Fortunately, Makeup by Meggan's foundation is the perfect match and I've been using it for a couple years now. I can't wait to see what she comes out with next.
Brittney of Everything Fusilier | Shade: Tan
 I had the pleasure of meeting Brittney earlier this year at Galentine's Day event I hosted and she is even more lovely in person. I have loved following along with her and her family because she has the most precious little girls and not only is Brittney a talented content creator and mother, but she is also a full time pharmacist too. I don't know how she juggles motherhood, marriage, the blog and a full time job, but I will say that she looks amazing while doing it and performs it all with grace. Be sure to follow along with her for family inspo and a daily dose of cuteness from Maddy and Olivia.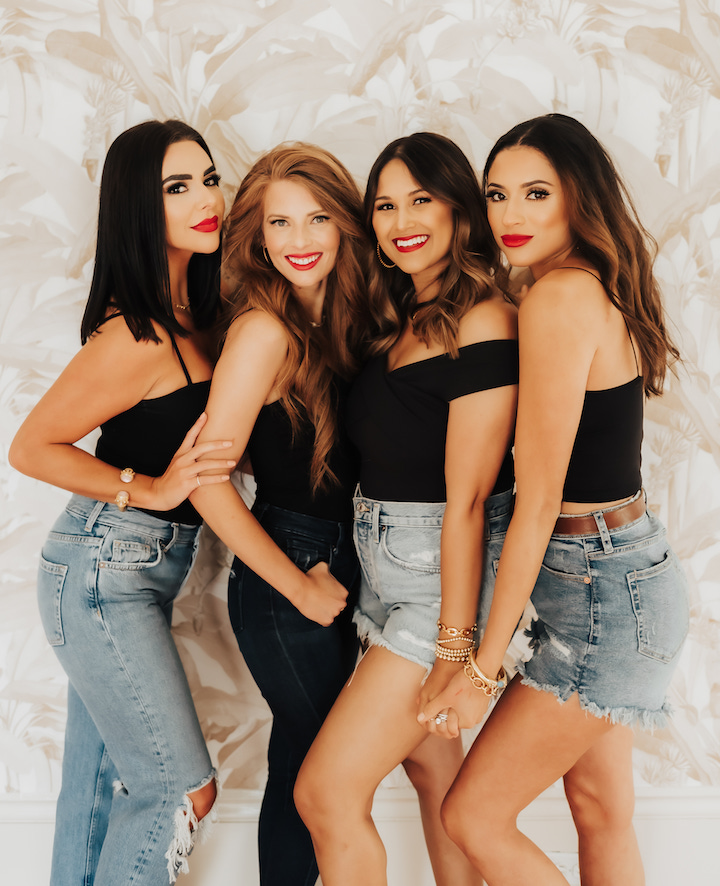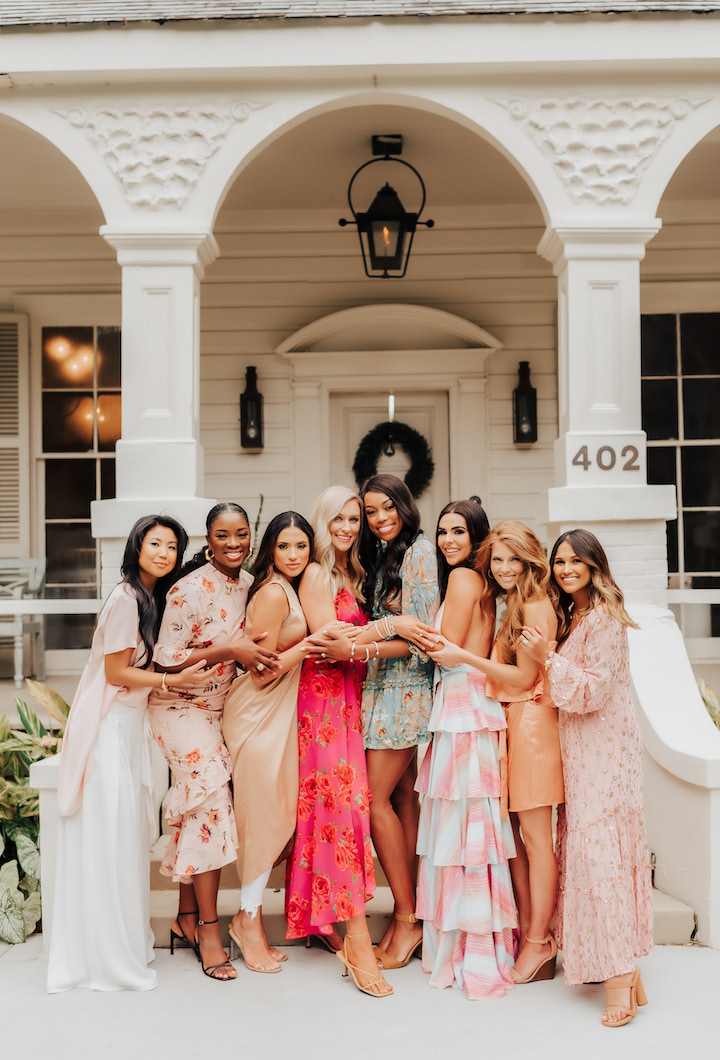 Marianne Angeli Rodriguez | Shade: Tan
I stumbled into Marianne and her incredible artwork at an event in my hometown a few years ago. It was cool to meet a successful artist around my age who owned her own gallery. Also, we immediately hit it off since we're both filipino. I have loved watching Marianne's business continue to grow over the past couple of years and I feel honored to have a print from her Triple Goddess collection hanging in my home. The Triple Goddess is a celebration of the Divine Feminine and all of our cherished relationships which both lift us up and ground us. It is a tribute to our mothers, sisters, daughters, mentors, and friends. The 'Triple Goddess' represents our capacity for strength, wisdom, and power when we stick together and symbolizes three pillars of ultimate beauty found within; courage, compassion, and love.
Be sure to follow along with @MarianneAngeliRodriguez on Instagram for a splash of vibrant color in your feed. Also, you can purchase her artwork at her gallery in Downtown Covington or online—> www.marianneangelirodriguez.com
Olivia of Viv & Liv | Shade: Fair
I met Olivia via Instagram before inviting her to a fun event I hosted in my hometown. I don't know if she was ever a cheerleader, but I feel like she could have been because she is constantly cheering me on and supporting everything I do. And for that, I am so grateful for our friendship because everyone needs positive people like that in their lives. Follow @livewithlivandviv for the most precious mother daughter duo and all of Olivia's creative DIYs. Also, be sure to check out her most recent venture with All Shine Designs.
Fun fact: Olivia ordered fried chicken fingers in the middle of the photo shoot so clearly she and I and speak the same language! LOL Also, if that doesn't make you adore her, I don't know what will!
Mhykee of Imprint | Shade: Dark
I recently came across Mhykee on Instagram and was immediately captivated by her bright, colorful and boho style. Additionally, I admired everything she stood for: family, faith, fashion and her career as a nurse practitioner. I'm always so inspired by the women who do it all because I know how challenging it can be. It was an absolute pleasure getting to meet Mhykee in person during a day full of girl time and shooting at Maison Lafitte. I hope we get to work together again in the near future or hang out at a fun influencer event once this quarantine clears up. Be sure to follow along with Mhykee's style, family and spiritual journey on her blog and Instagram at @Mhykeexg.
Fammy | Shade: Medium Neutral
Fammy and I met through some mutual friends a few years ago and she's always been such a great supporter of Haute Off The Rack, which I can't thank her enough for. I've also always admired Fammy's luxe and exciting lifestyle. She always travels to the coolest places and wears the most fabulous outfits. To top it off, she has a heart of gold and generously gives so much of her time and money to support local charities and New Orleans businesses that she loves. It's no surprise that she was Miss Louisiana 2016. Be sure to follow along with all of her exciting ventures on Instagram at @Mrs.Fammy!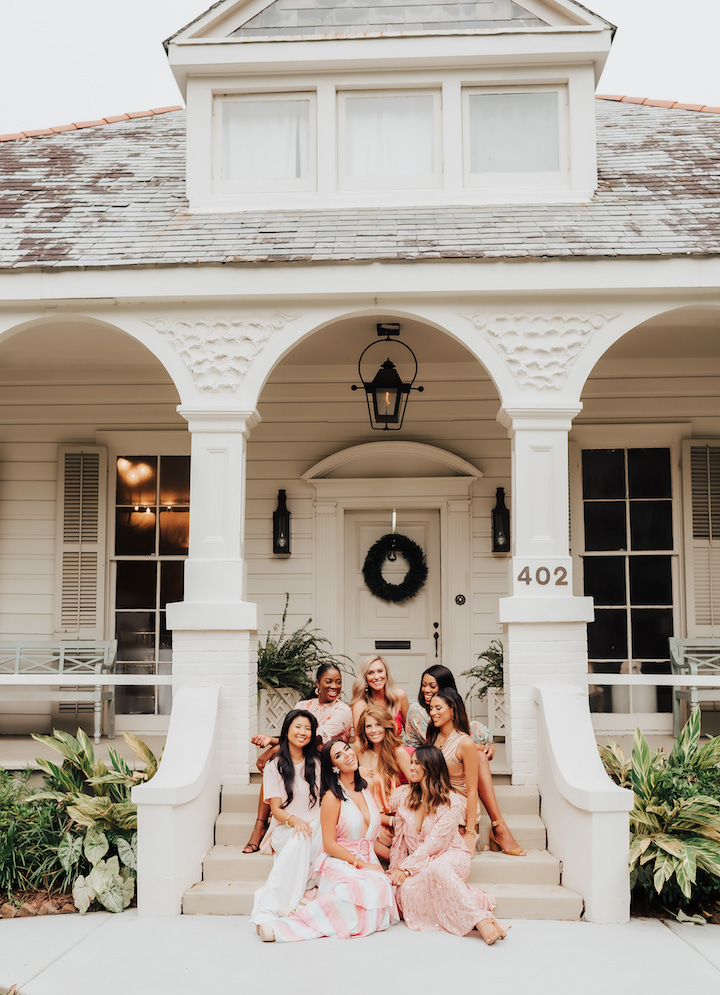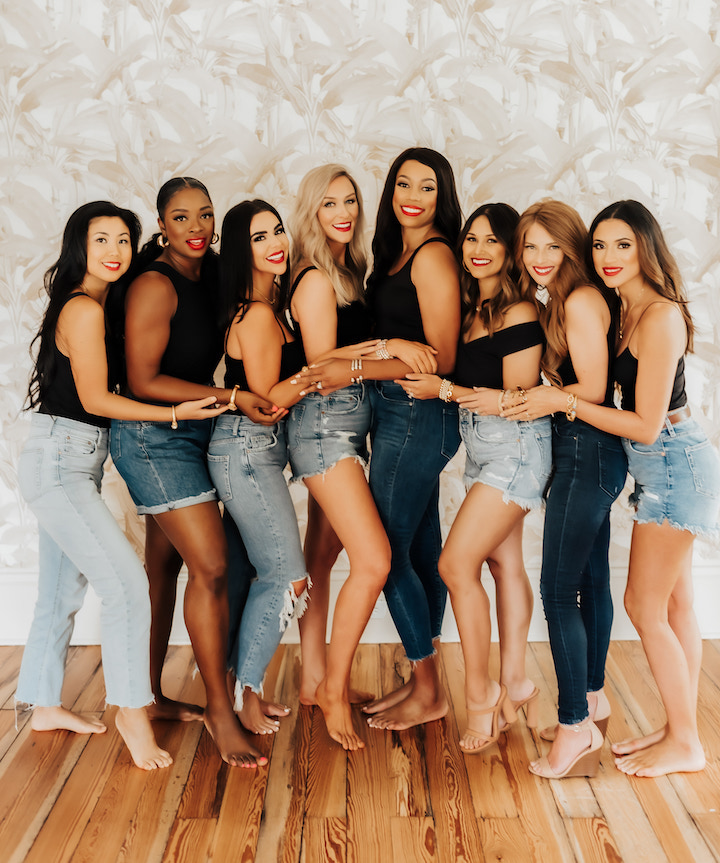 Photos by Aperture Photos Co
Venue: Maison Lafitte