Look and feel your best at holiday parties this season with the perfect coat, dress, shoes, jewelry and this killer holiday braided updo hairstyle! I'm not going to lie, I'm no master of specialty hairstyles, but thankfully my friend, Courtney Graham is! With the help of some extra hair extensions and my Pro Beauty Tools 1 ¼" curling iron, Courtney was able to whip up this hairstyle in no time. Here is to recreate this hairstyle: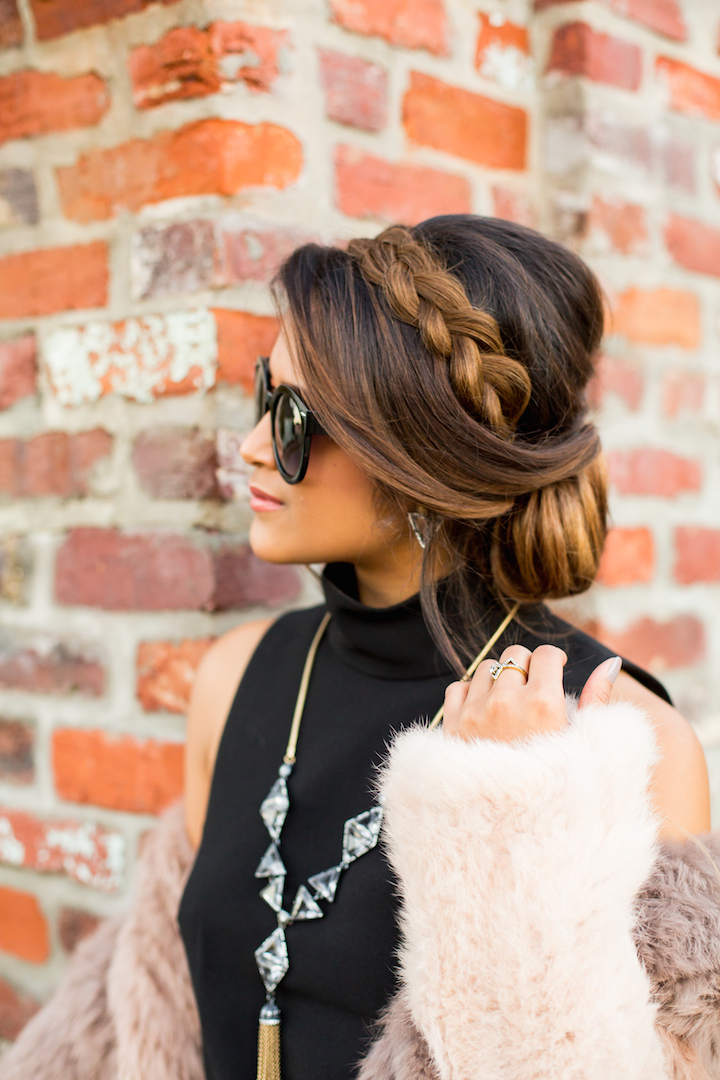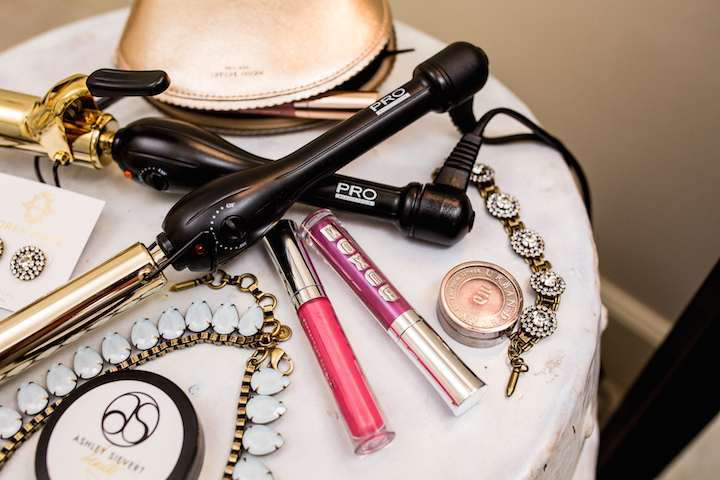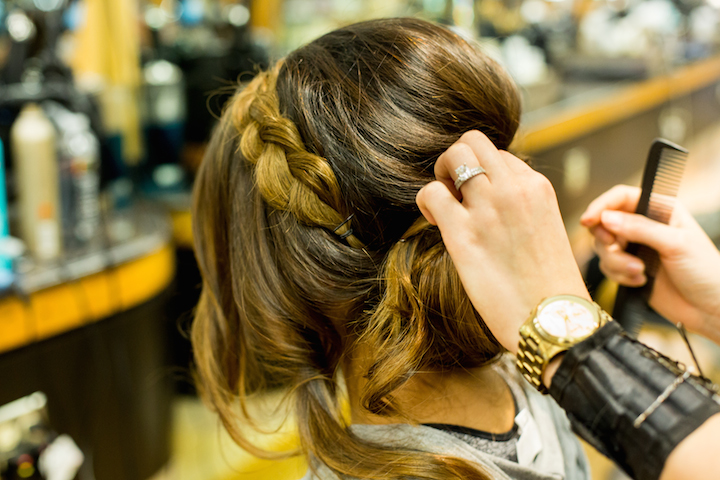 First, she sectioned my hair off starting at the nape of my neck and then teased and curled each section with my Pro Beauty Tools curling iron (available at Target) working towards the top of my head. I LOVE this curling iron because it ensures optimum heat distribution for consistent performance curl after curl – so your last curl looks as good as your first! These first steps help to set the foundation and create lots of volume throughout the hair.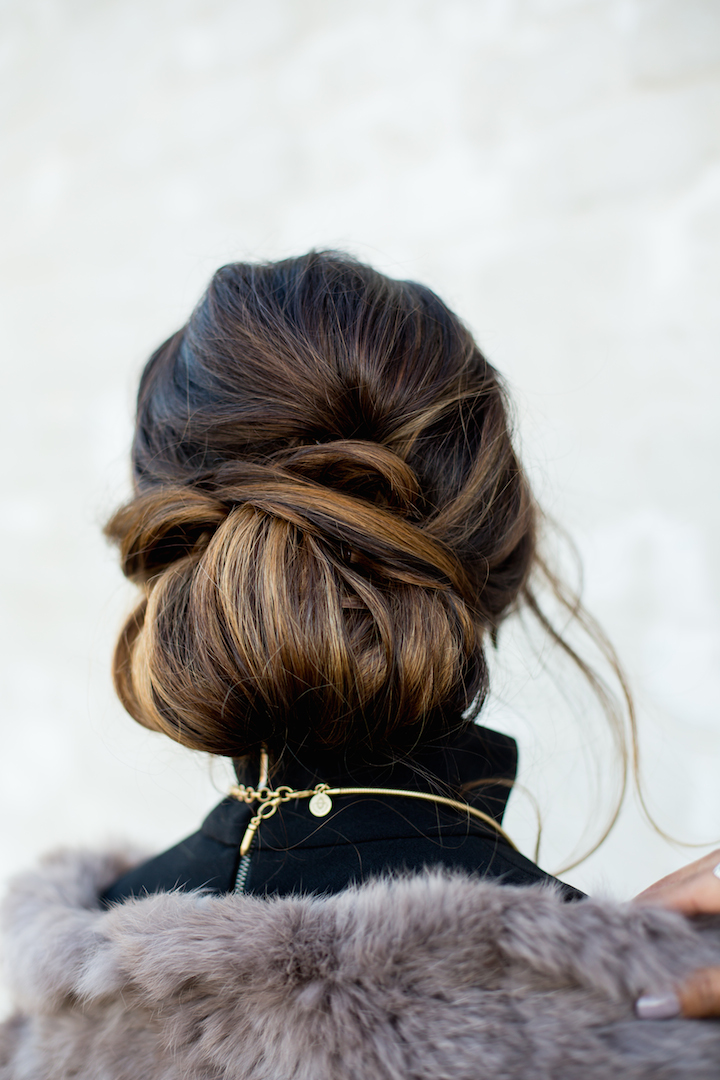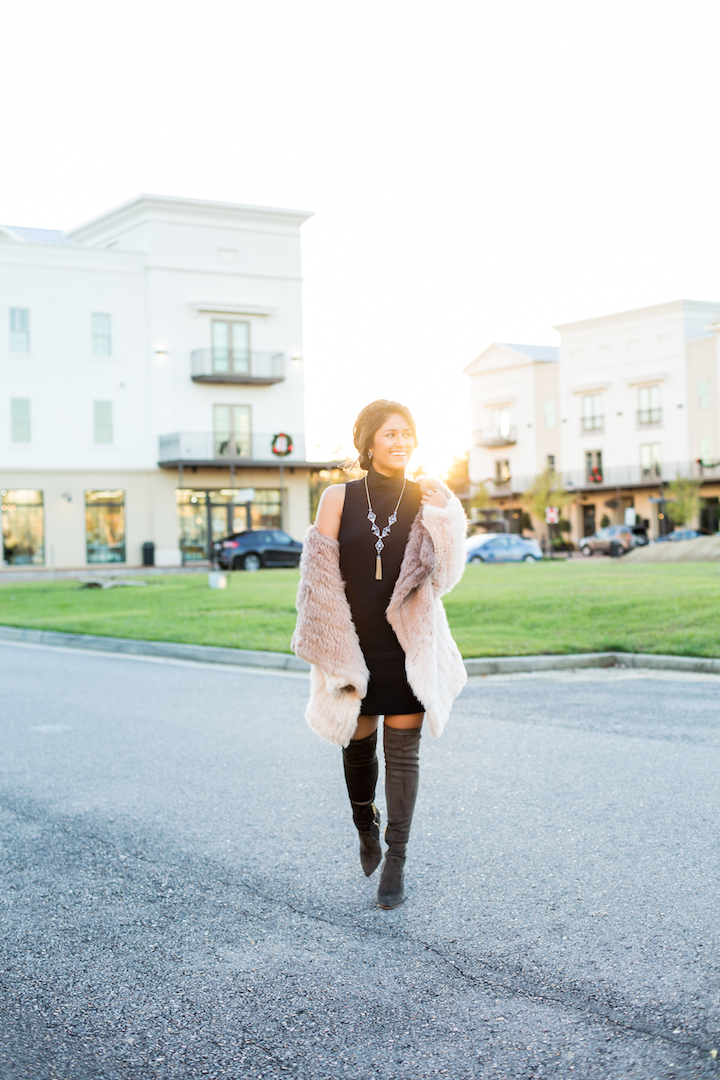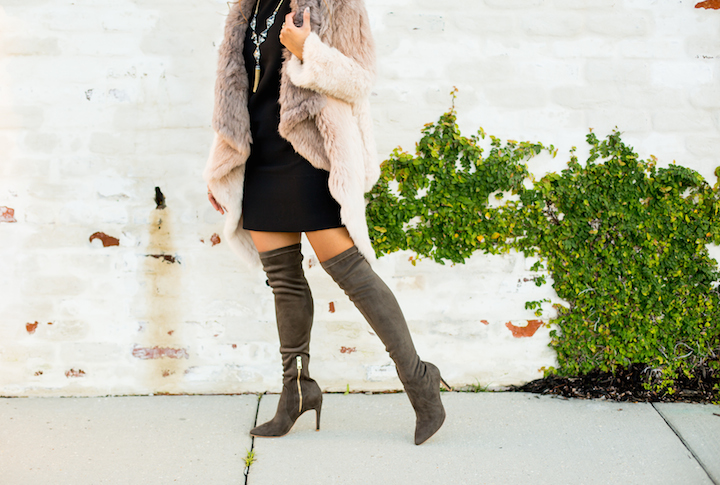 Next, she took a couple of my clip-in hair extensions and braided them together to create one thick braid. The best way to make the braid appear larger and fuller is by pulling apart the braid strand by strand.
Once the braid met her standards, she wrapped the braid around the top/middle of my head and secured the braid with bobby pins. She also made sure to conceal the bobby pins by layering my natural hair over them.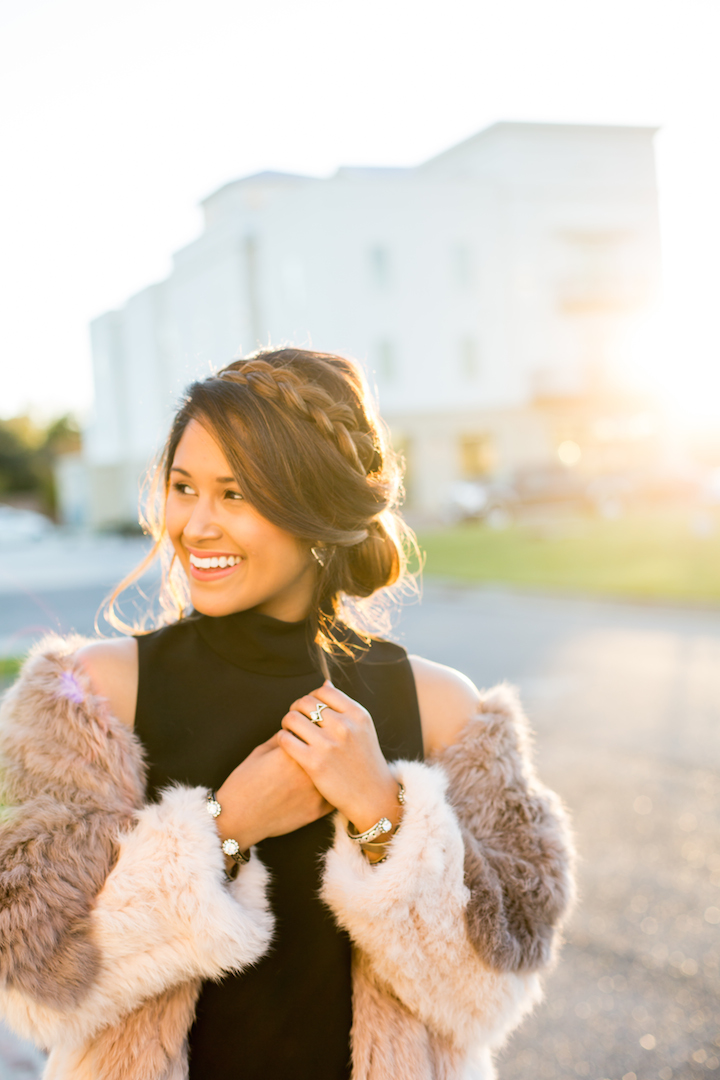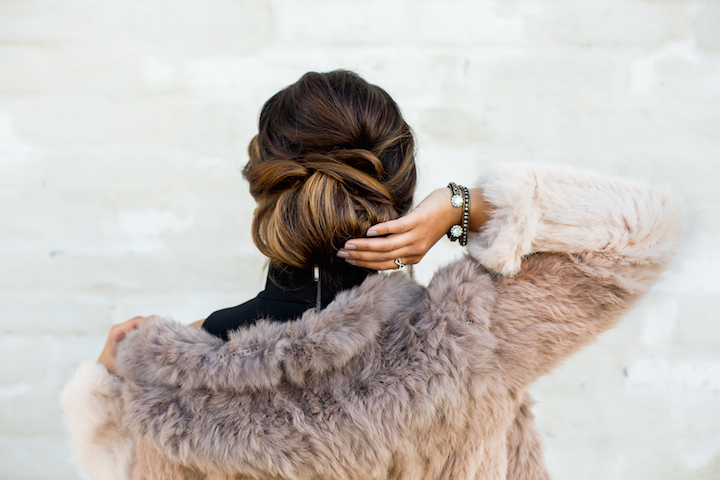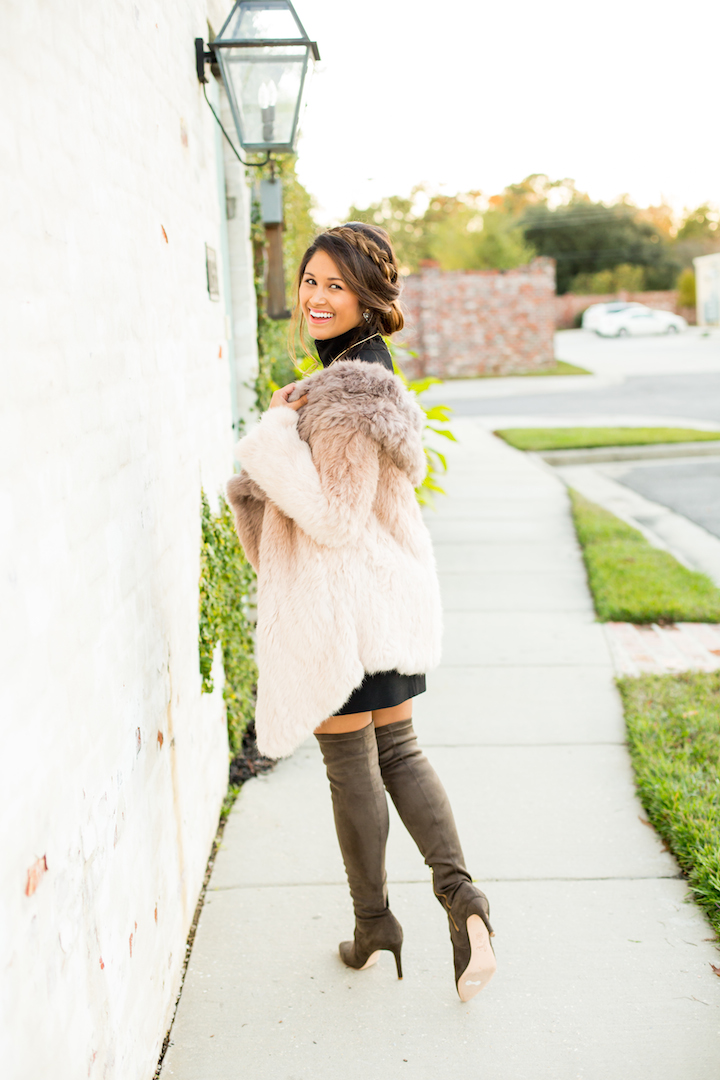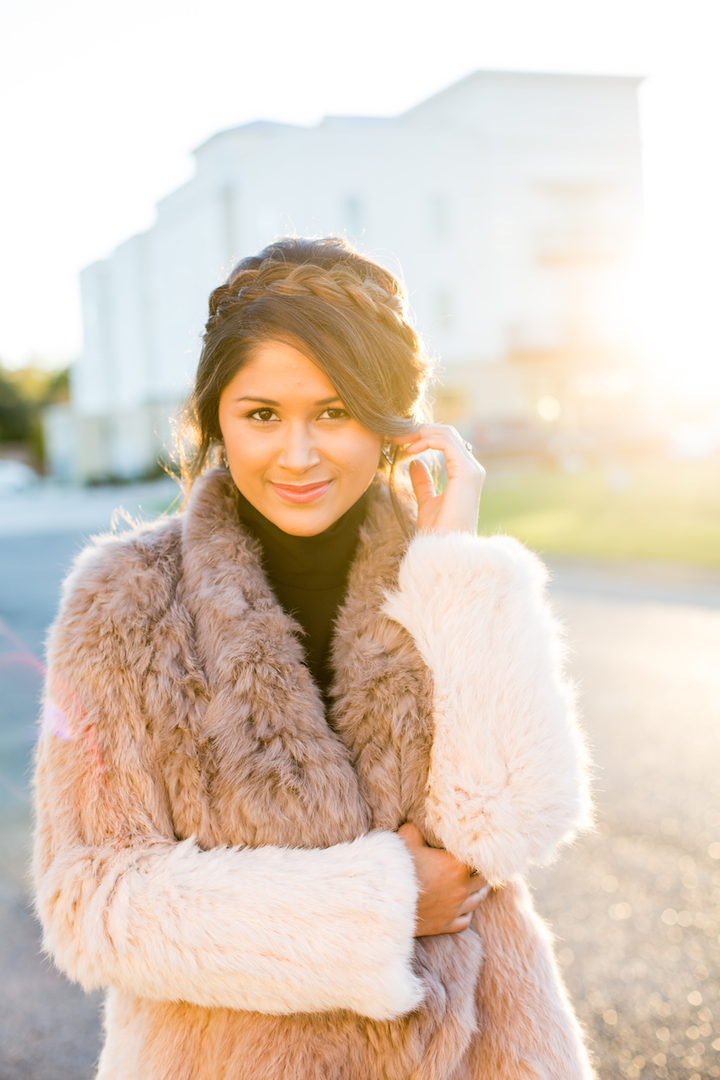 Lastly, she rolled my hair into a bun starting with the ends to the back of the head. Once she completely rolled it up to the back of the head, she bobby-pinned on the inside of the bun from each side of the bun to secure the bun will stay.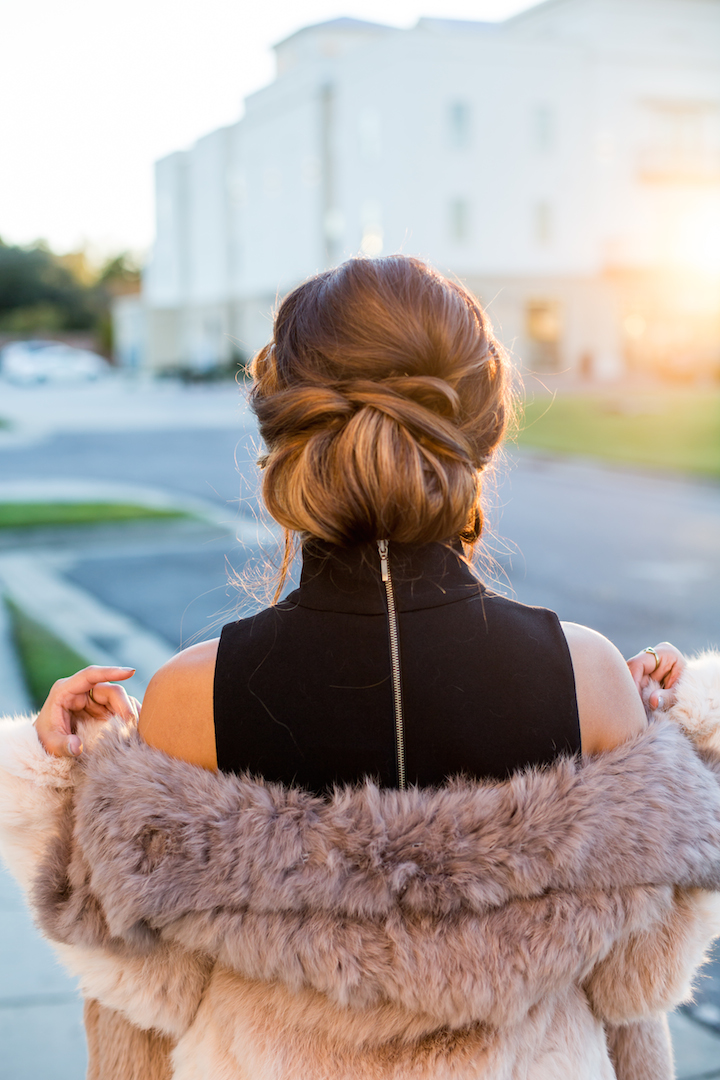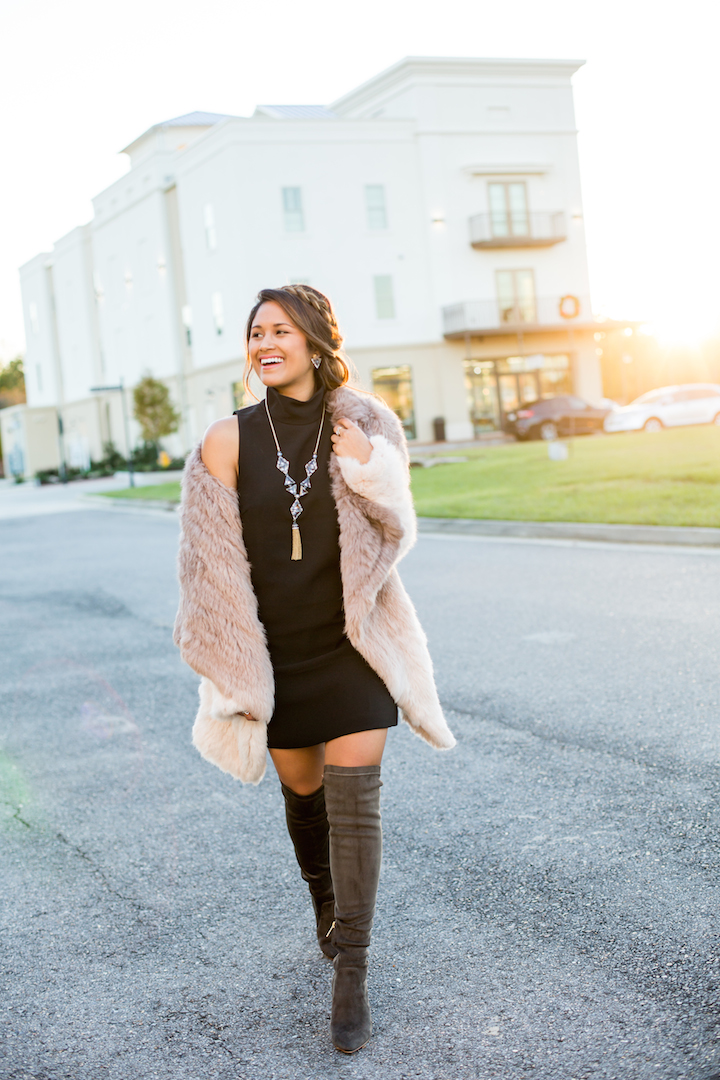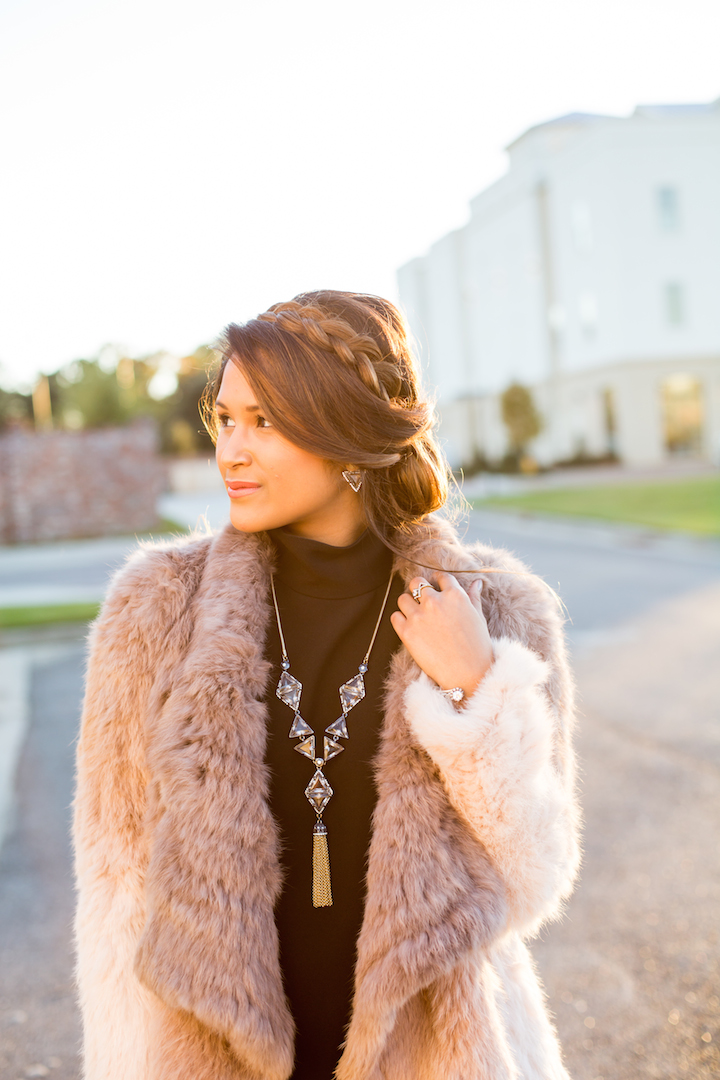 To finish off the updo, she took the curling iron to the leftover pieces to give the overall style a softer and more "undone" look. I recommend using the Pro Beauty Tools XL curling wand to get this look especially for girls with longer hair! It is 2 inches longer than traditional wands, so it is excellent for long hair like mine. On top of that, the gold plated barrel provides advance heat technology ideal for all hair types and don't worry you don't have to be a professional stylist to use these tools because Pro Beauty Tools provides proficient performance and quality that will have you styling like a pro in no time!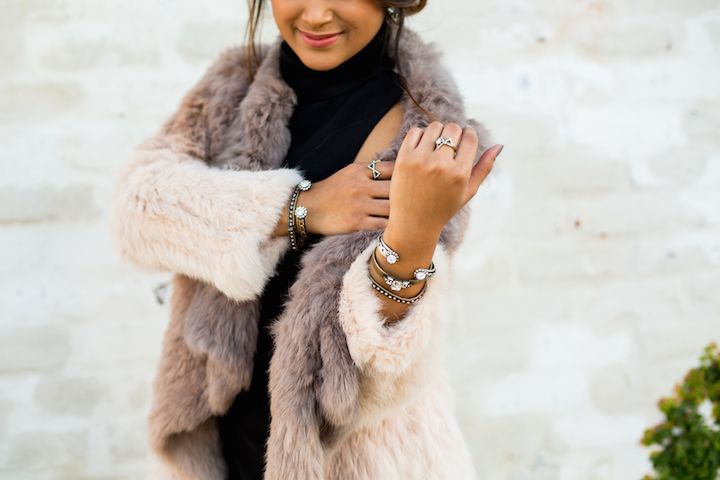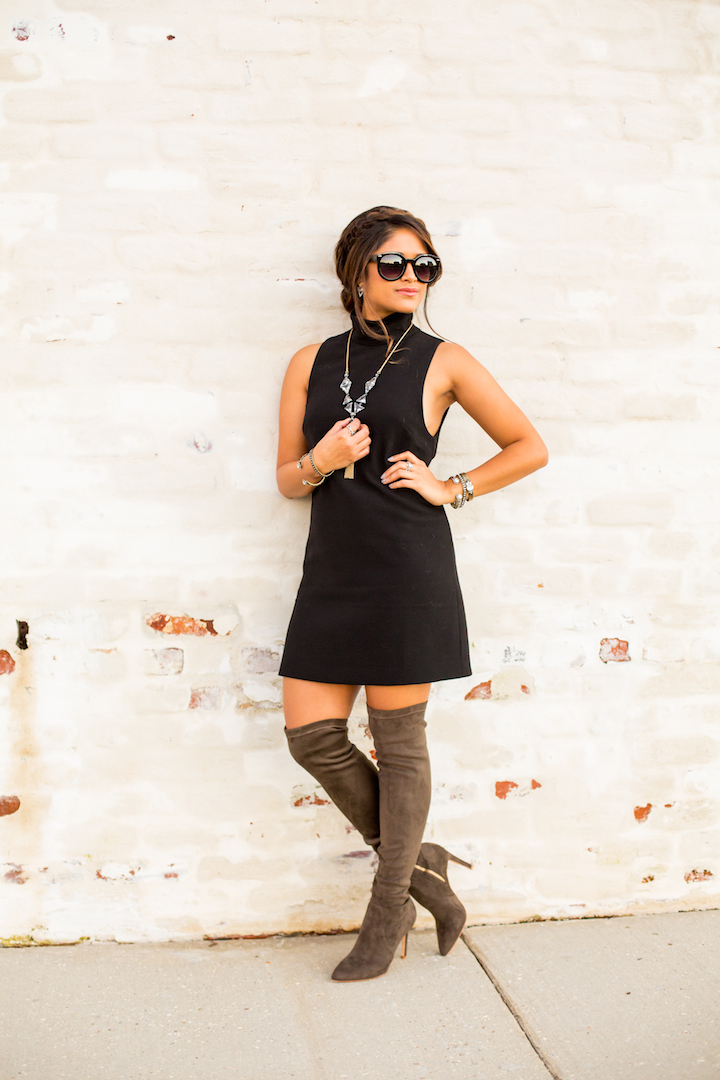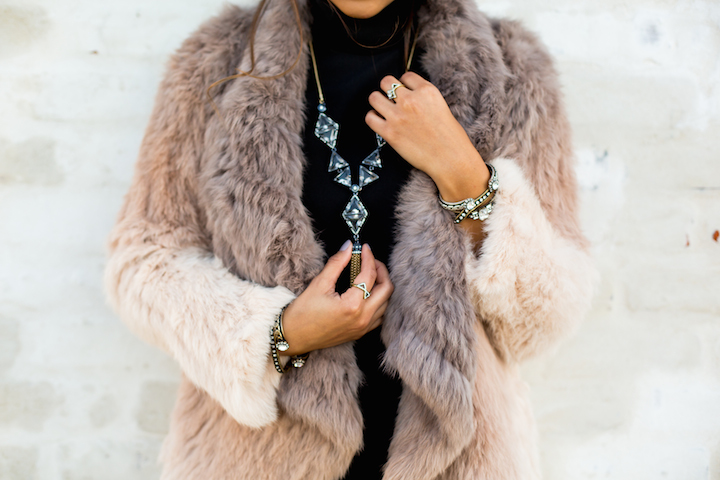 In fact, to show you how fab these products are, I have partnered up with Pro Beauty Tools to giveaway a 1 ¼" Curling Iron and a Digital Straightener to one lucky reader! Also, Pro Beauty Tools products make great holiday gifts and stocking stuffers!
Photos by: Kristina Britt Photography
| Shop This Look |

Outfit: Little Black Mock Neck Dress (similar here) | Blush Ombre Fur Coat (vest version here) <–both on major SALE! | Joie Over The Knee Boots c/o Emma's Shoes
Jewelry: Tri Tassel Necklace, Alex Mini Cuff, Marley Cuff, Tri Ear Jackets, Clara Mini Bracelet c/o Loren Hope | Bauble Bar Rings
| Shop Loren Hope Jewels |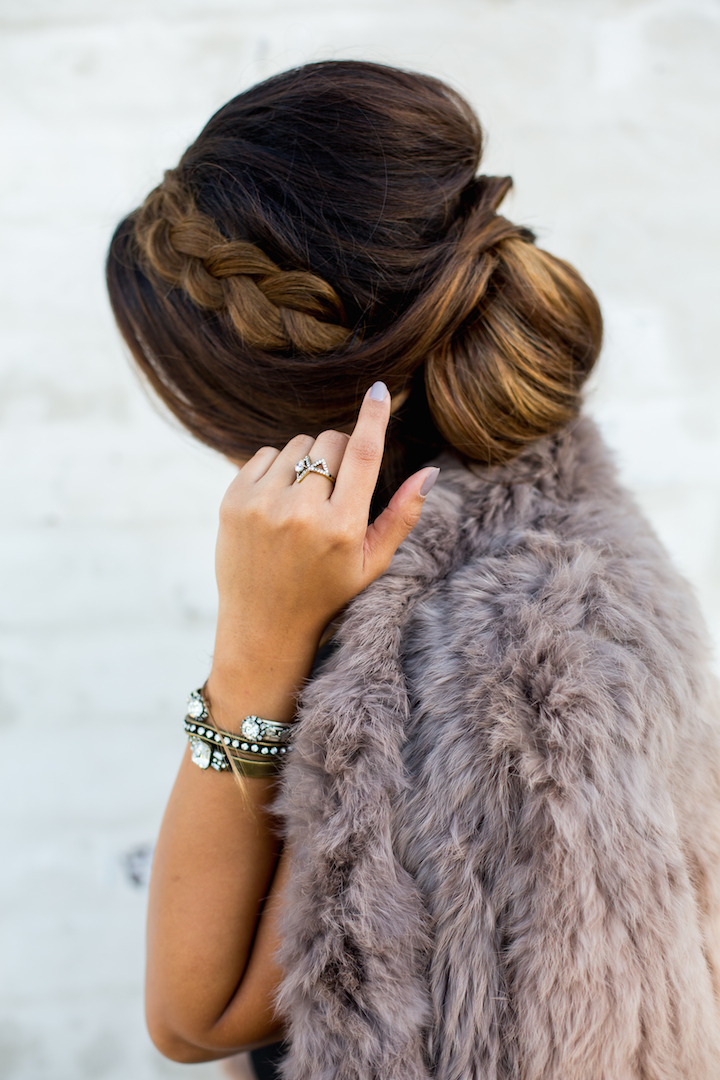 To enter the giveaway, just follow the steps on the rafflecopter app below!
Thank you to Pro Beauty Tools for bringing you this post. All opinions are my own.