Good Morning readers, if you keep up with me on Instagram then you know that I had the pleasure of touring the Mignon Faget headquarters in New Orleans, Louisiana this past Tuesday.  I got to meet the entire staff, see new and upcoming pieces and even watch jewelry production.  I also learned that 95% of Mignon Faget jewelry is made here in the US and each peice is finished and put together right here in New Orleans at the headquarters on Magazine St. Needless to say, it was such a great experience and I can't wait to style some Mignon jewelry on Haute Off The Rack.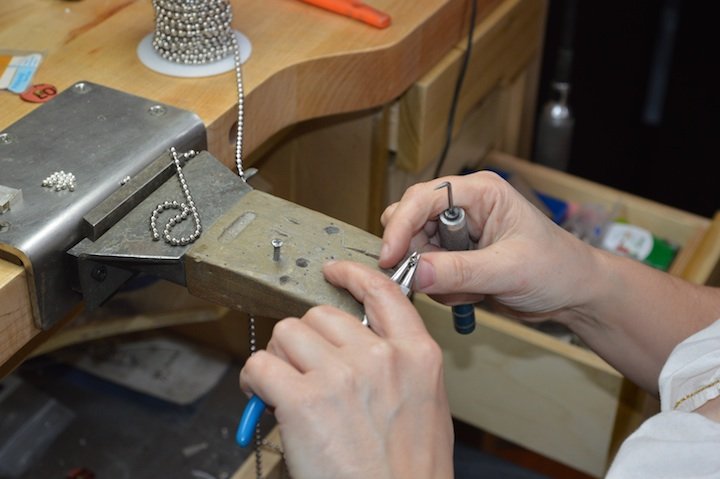 Jewelry in the making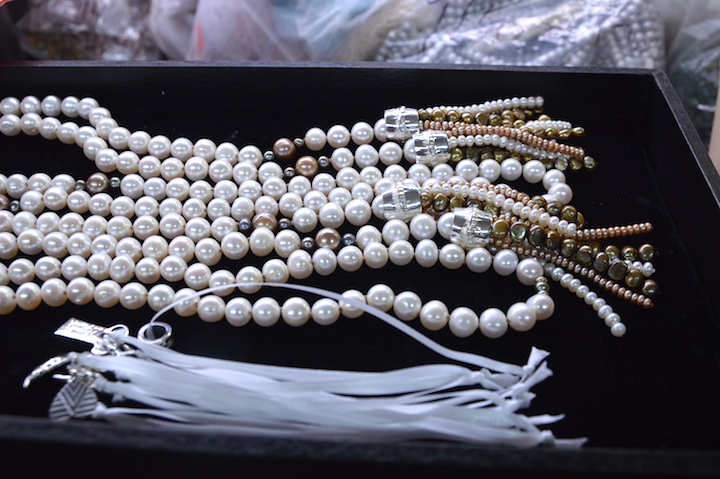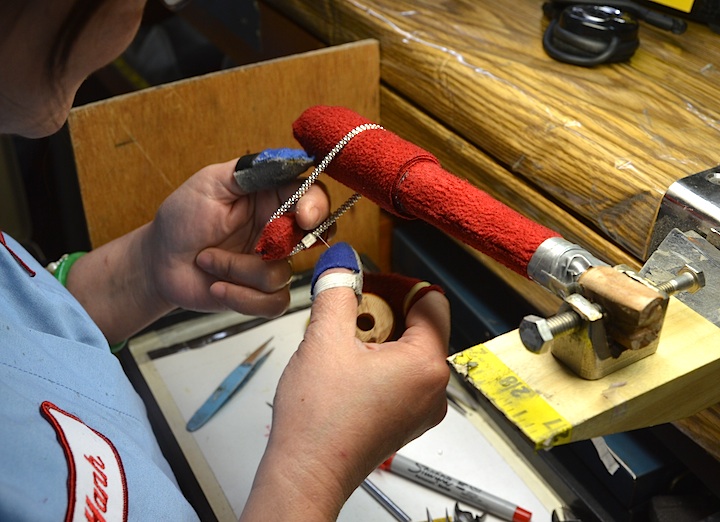 Mignon Faget jewelry is made locally in New Orleans on magazine street. 95% of her jewelry is made in the US.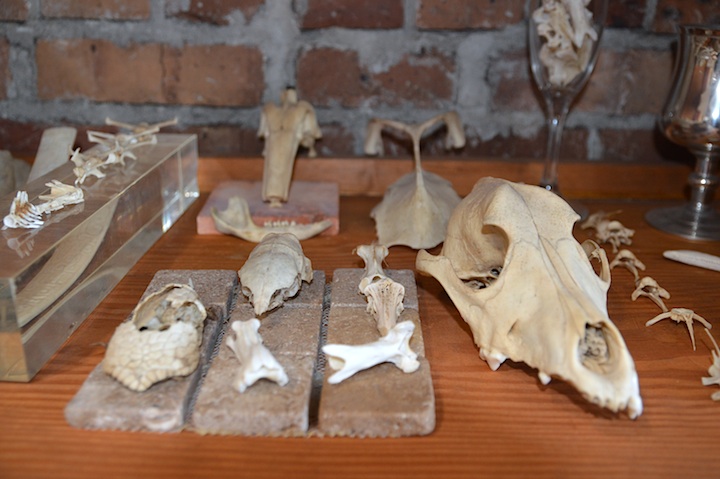 Mignon Faget keeps inspirational finds on display in her office at the headquarters.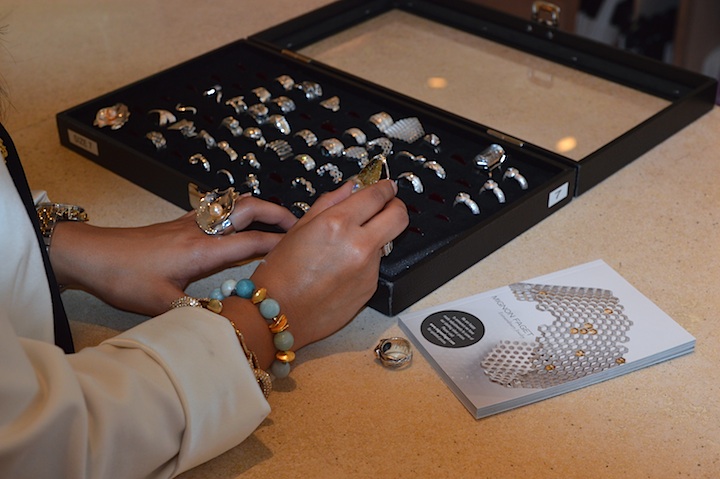 I got to choose a few pieces of jewelry to feature on Haute Off The Rack at the Mignon Faget flagship store including the Oyster Cocktail Ring that I'm wearing in this photo.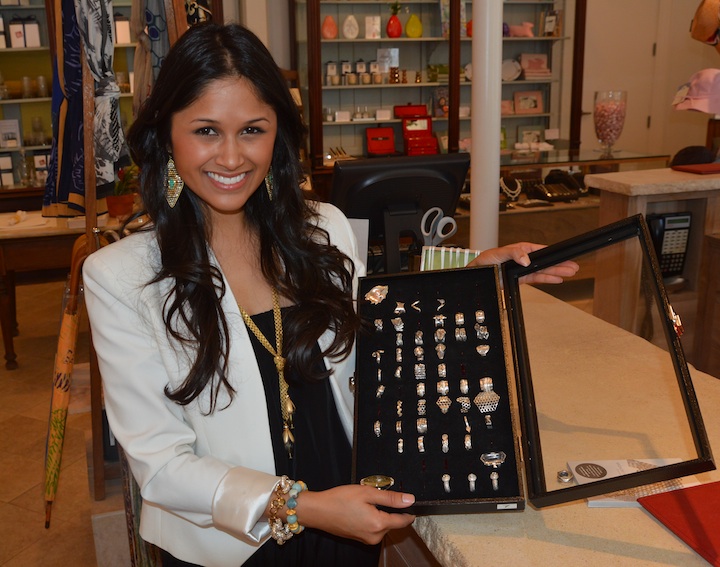 It was so hard to only choose a few pieces because they were all so beautiful and exquisite.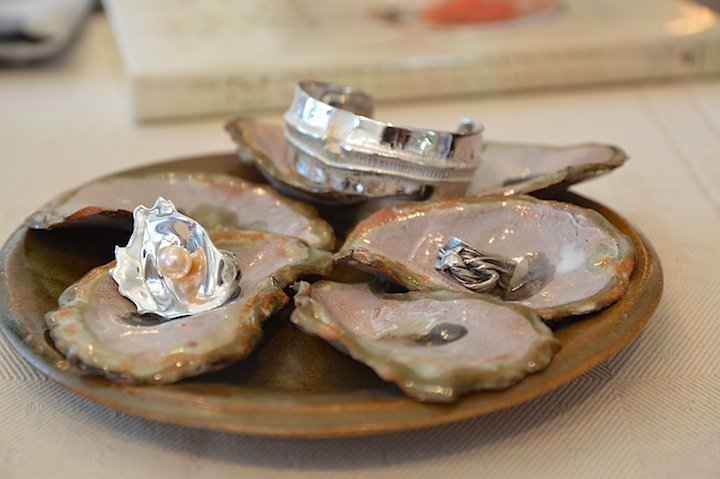 The Oyster Cocktail Ring, the Scarred Node Cuff and the Large Knot Ring by Mignon Faget
Photos by: Myself & Blake Perrault
Outfit:  Zoa Black Jumpsuit | Cropped White Blazer (old similar (here) | Dee Keller Wedges similar | All in One Python Clutch c/o (Gigi New York)
Jewelry: Crystal Knot Necklace & Beaded Allie Bracelet c/o (Dotted Tusk) | Beaded Drop earrings (Eros) | Classic Pave link Bracelet 
Have a great day everyone and get excited for my upcoming collaboration with Mignon Faget.
P.S. If you're interested in purchasing the Crystal Knot Necklace, contact Caroline Gladney at DottedTusk@gmail.com