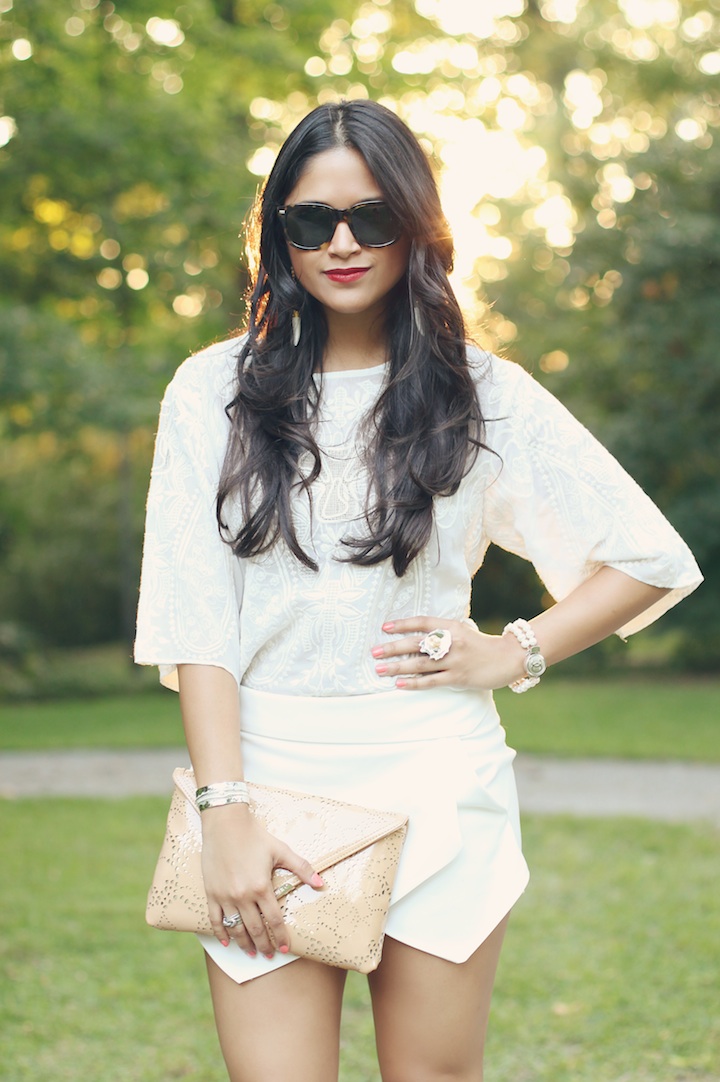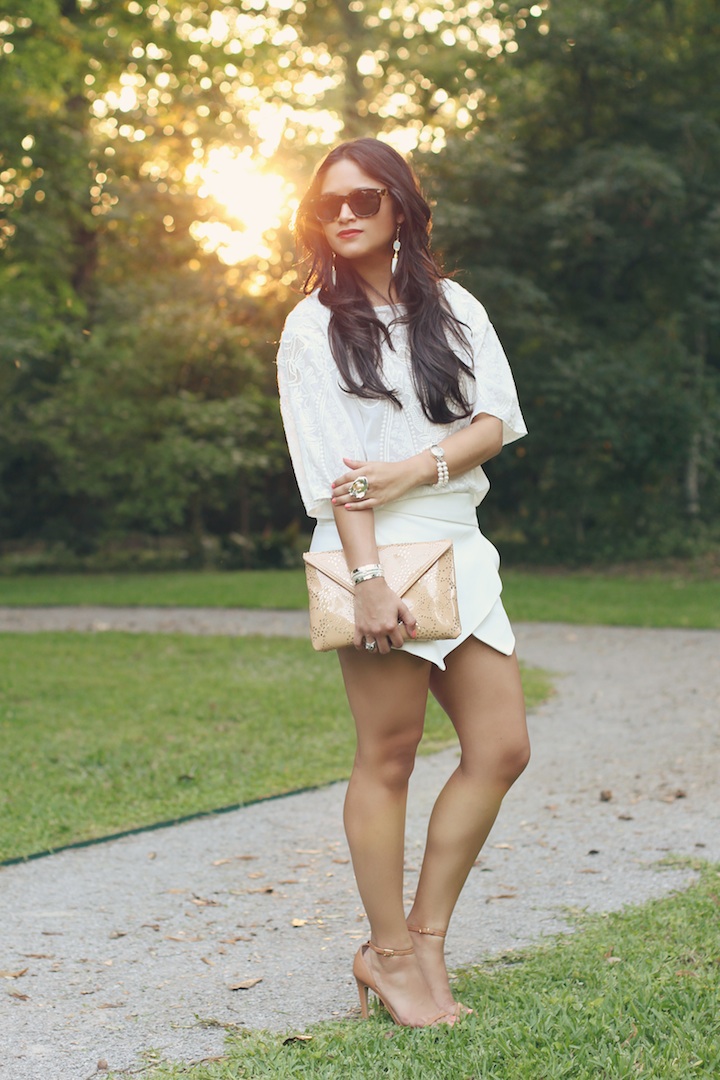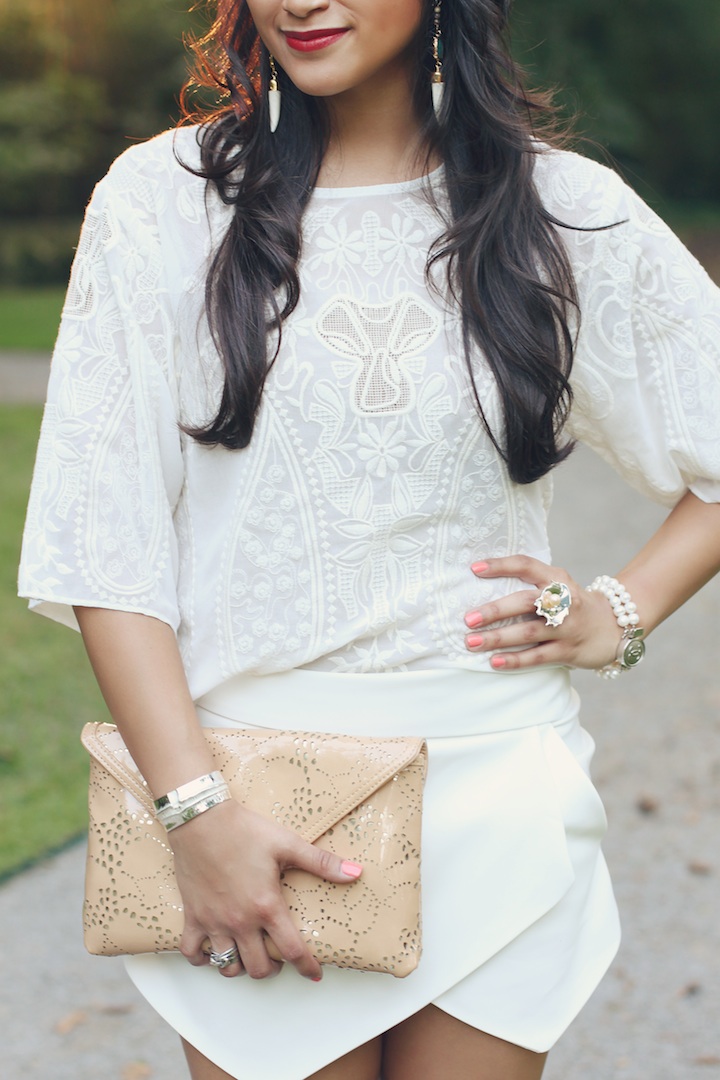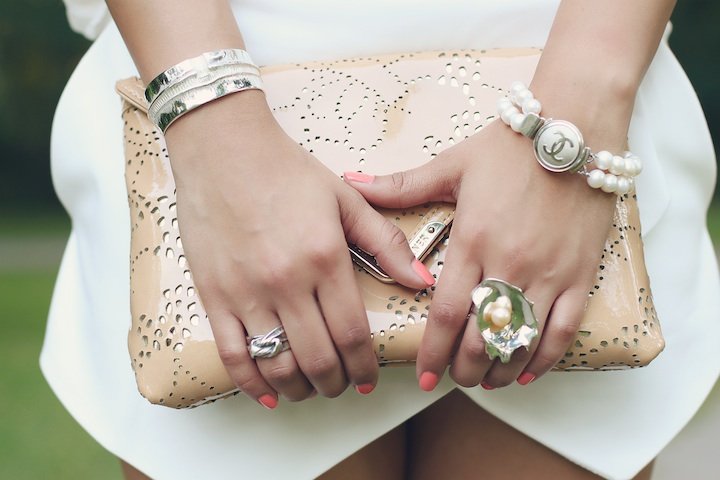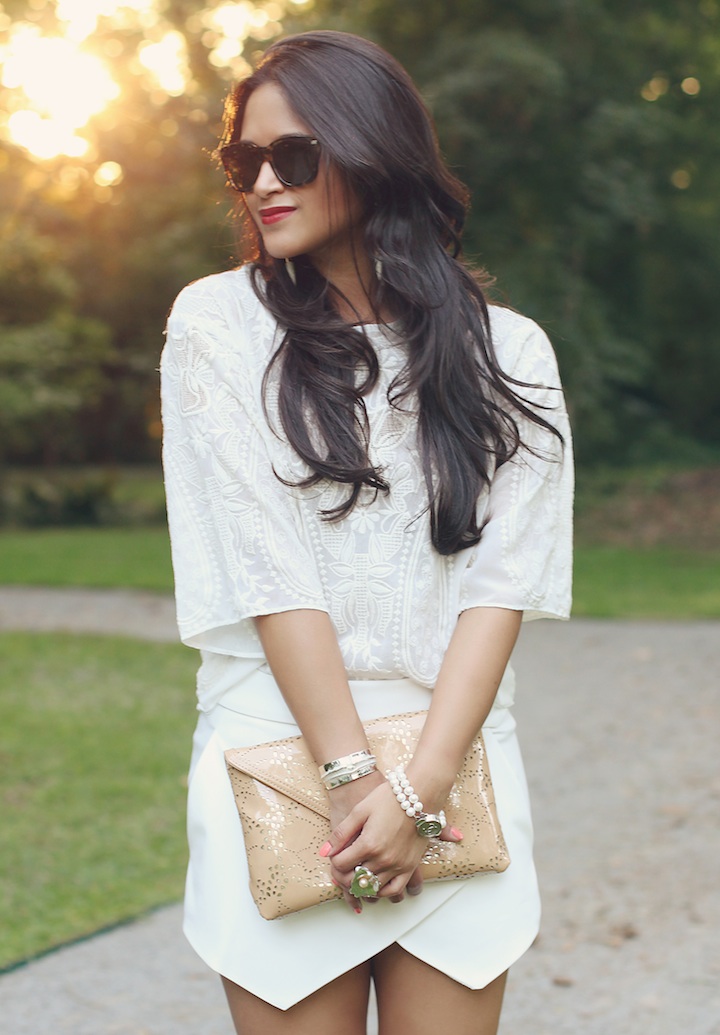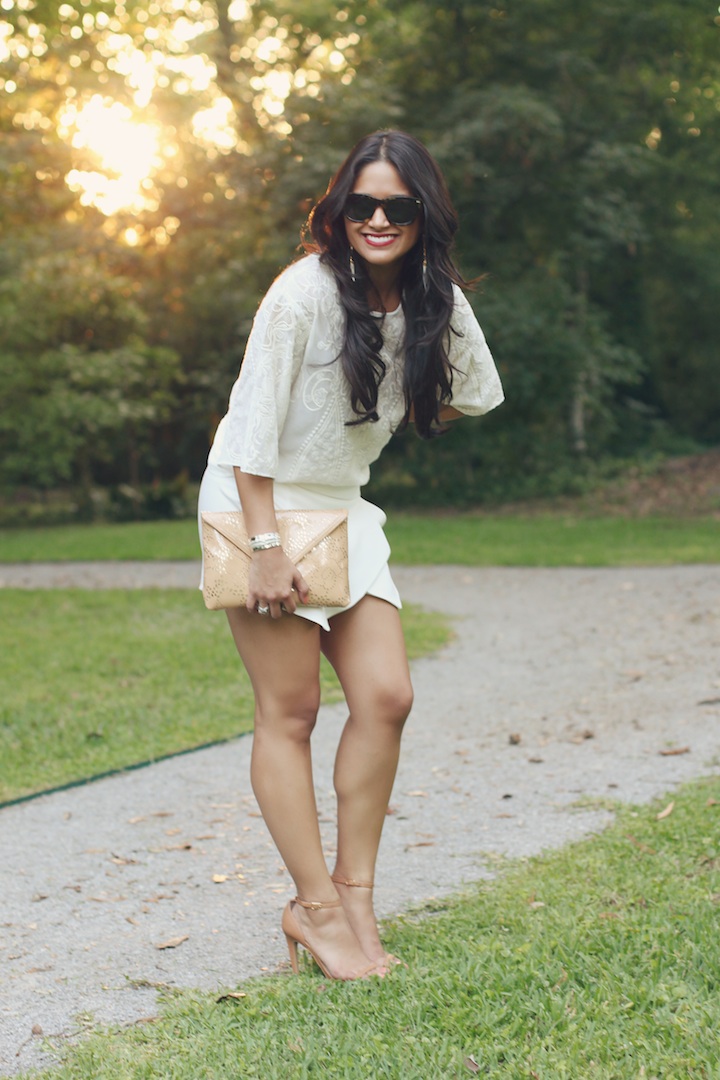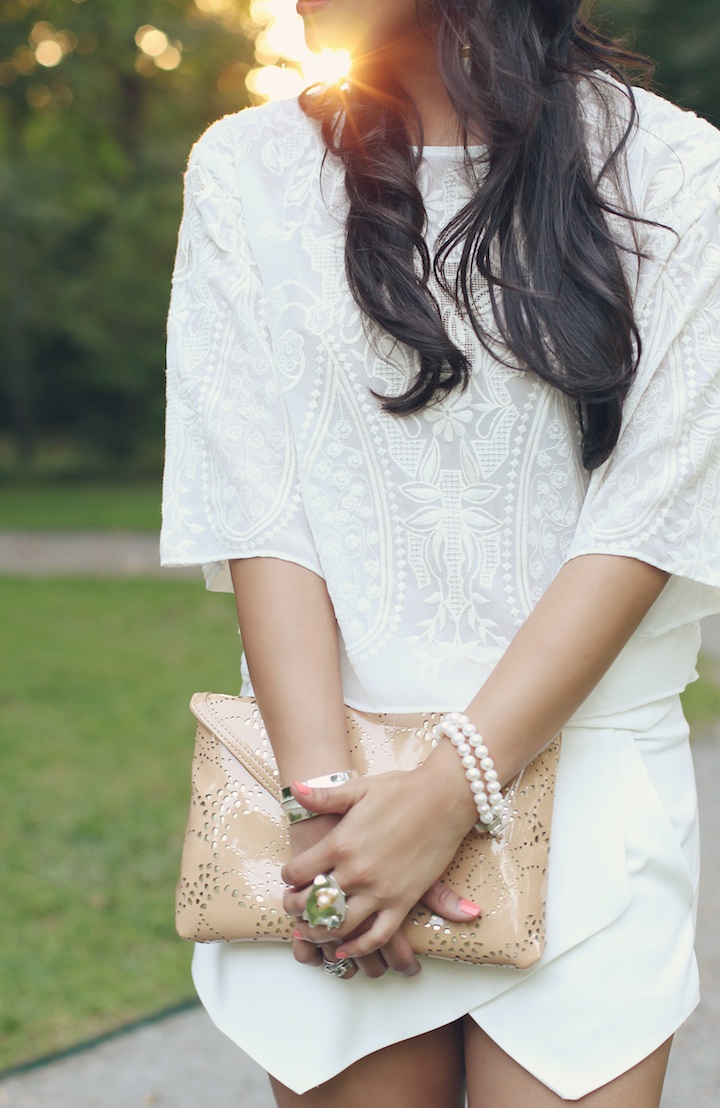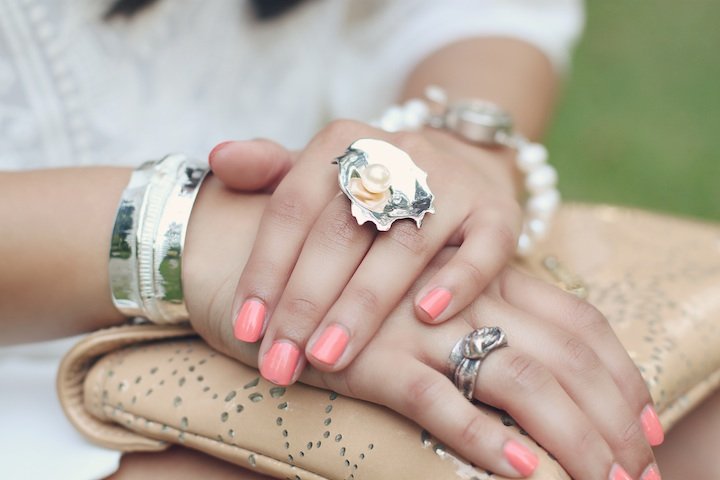 Photos by: Kaela Rodehorst Williams
Outfit: Fold Over Skort | Embroidered Top | Elaine Turner Laser-cut Clutch (Head Over Heels) | Nude Ankle Strap Heels | Warby Parker Sunglasses c/o | Essie Tart Deco Polish c/o Inpink
Jewelry: Give a Penny Designs earrings (Head Over Heels) | Scarred Node Cuff, Wide Single Knot Ring & Oyster with Pearl Cocktail Ring c/o Mignon Faget | Chanel Pearl Bracelet (vintage)
Good Morning readers and congratulations to all of the 2013 graduates who will be receiving their diplomas this weekend including my younger sister who will be graduating from high school this Saturday!  In honor of all the graduates, I felt it appropriate to put together an all white look that can be worn post ceremony.  I think this all white outfit is the perfect after party look!
I bet you're probably thinking that you'd never be interested in wearing a skort again, but how awesome is this white fold over skort from Zara!  It's so chic and fashion forward. I especially love how the asymmetrical hem in front adds a little modern touch to the old half skirt half shorts look.
For jewelry and accessories, I kept it simple and stuck with nude and classic silver pieces minus my white shark tooth and turquoise earrings by Give a Penny Designs.  You know I always have to pop a color somewhere!  Also, if you're a fan of Elaine Turner, get excited for our upcoming collaboration and giveaway together.
P.S. If you live in the Baton Rouge area, you should definitely try to stop by the Give a Penny Designs Trunk Show at Head Over Heels boutique on Corporate Blvd. The earrings below are two of my favorite picks from the collection.