Good morning everyone, today I partnered with Braun Beauty to share a review on the Braun Silk-épil 9 just in time for the holidays since it makes for a great stocking stuffer. In case you aren't familiar with epilation, it's basically a hair removal method in which you use a device that mechanically grasps multiple hairs simultaneously and removes them. Since the device removes hair from the root instead of the cutting it with a razor, your smooth skin results last much longer. However, I'm not going to lie even though I had heard great things about this particular hair removal method, I was still super nervous to try the Braun Silk-épil 9 Bonus Edition. The thought of removing multiple hairs at once made me hesitant because I had only ever shaved my legs. Although, not having to shave for three to four weeks sounded pretty intriguing and might outweigh the pain. So when Braun reached out asking me to review the product for my readers, I thought why the heck not! I figured that at least if I didn't love my experience, I could always educate others. On top of that, Braun was named as the world's #1 best-selling epilator brand so I felt like this was the best brand to try it out with!
| Shop Braun Beauty Products |

I am going to share my experience with you by sharing a lot of tips and tricks that I read on Braun's web site. Without these tips, I would have been clueless!
Prep yourself! Just like any other beauty routine, epilating also requires a little extra planning! It's best to epilate the night before you need your legs to look silky-smooth. This will allow your skins a full 24 hours for any irritation to reduce. Also, night time is best since you're more relaxed and minor bumps will disappear before the morning. In addition to timing, exfoliation is also key to a successful hair removable experience. I recommend taking a warm bath and shower to relax and exfoliate your body before the hair removable process. Exfoliating with a scrub or the Braun Silk-épil 9 SkinSpa innovative exfoliating brush will also help you avoid any unwanted in-grown hairs.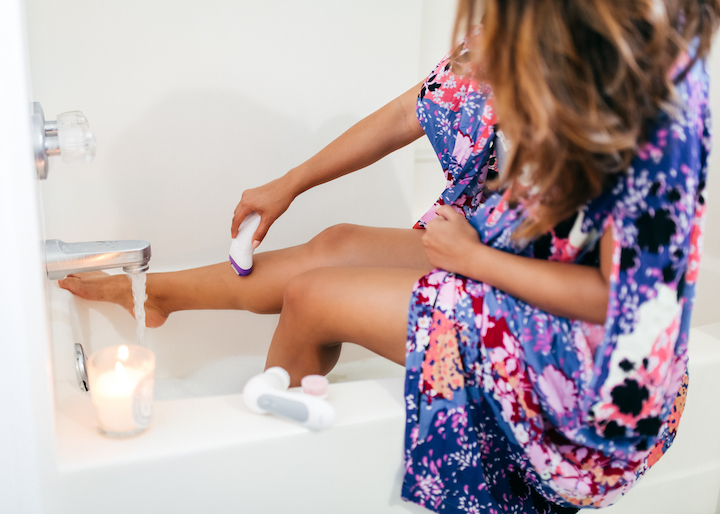 When it comes to your first time, I suggest trying it out when you don't have anything special going the next day just in case your skin reacts differently to the process. I also recommend this when it comes it comes to get waxed or threaded for the first time in case of redness and irritation. Fortunately, I didn't experience any redness or skin sensitivity issues, but I was still glad that I attempted in the evening so I could just lay in bed until the tingling sensation went away.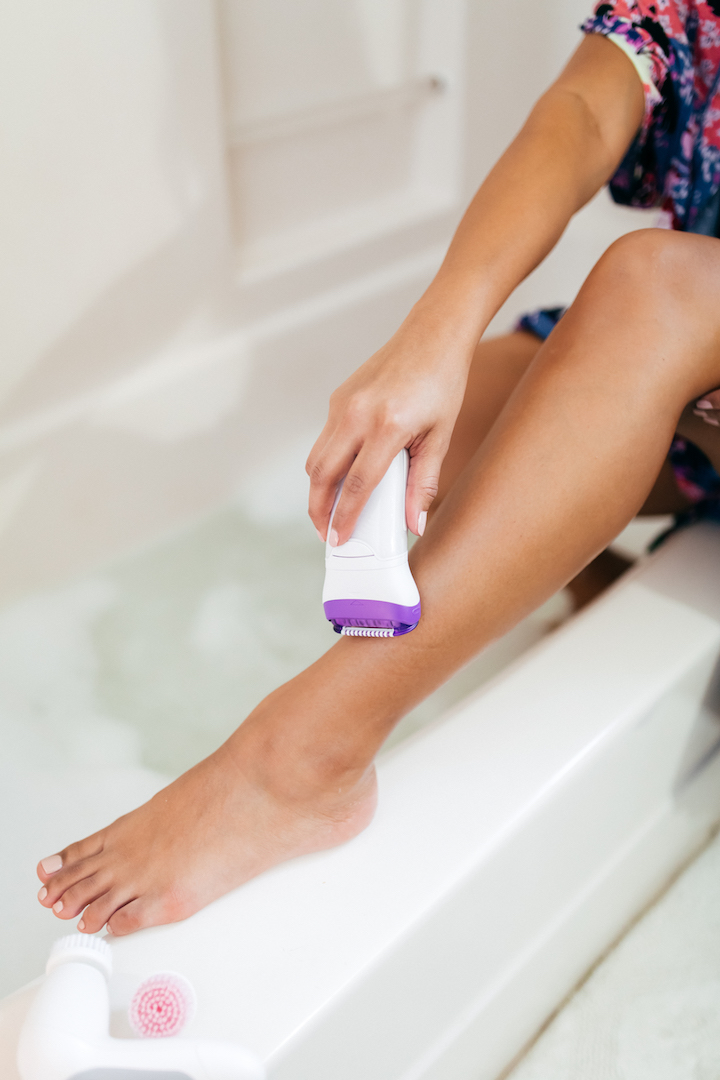 2) Keel Calm & Epilate On! Just like plucking, tweezing and buffing, epilation can also feel slightly uncomfortable, but fortunately the Silk-épil helps to minimize the pain with features such as the massaging rollers for an extra-gentle hair removal experience. In addition to those features, the Braun Silk-épil 9 allows you to epilate while you sit in the bathtub, which is even better since water helps to make it feel more comfortable by releasing the body's natural pain killers – endorphins.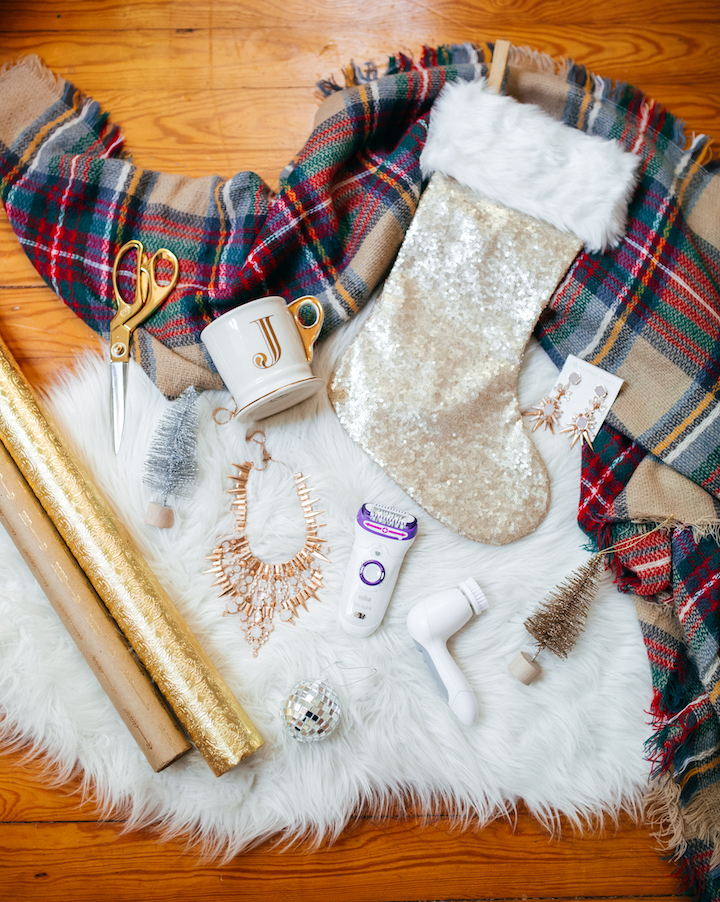 | Shop Stocking Stuffers |

In case you're wondering how exactly to maneuver the device, gently hold it at a 90 degree angle on your legs and pull your skin tightly with your other hand so it's easy for the device to glide over. Just like shaving, run the epilator in an upward motion against the direction that the hairs are growing. No need to press down hard, a simply touch to the skin is all it takes, but make sure to go slow. Braun recommends that you take about 15 seconds from ankle to knee because too fast increases the risk of ingrown hairs. I'm not gonna lie, I freaked out and would rush over certain areas like my thighs if it felt uncomfortable, but fortunately nothing happened! It didn't really hurt the lower half of my legs, but it I did tend to feel it more on the knees.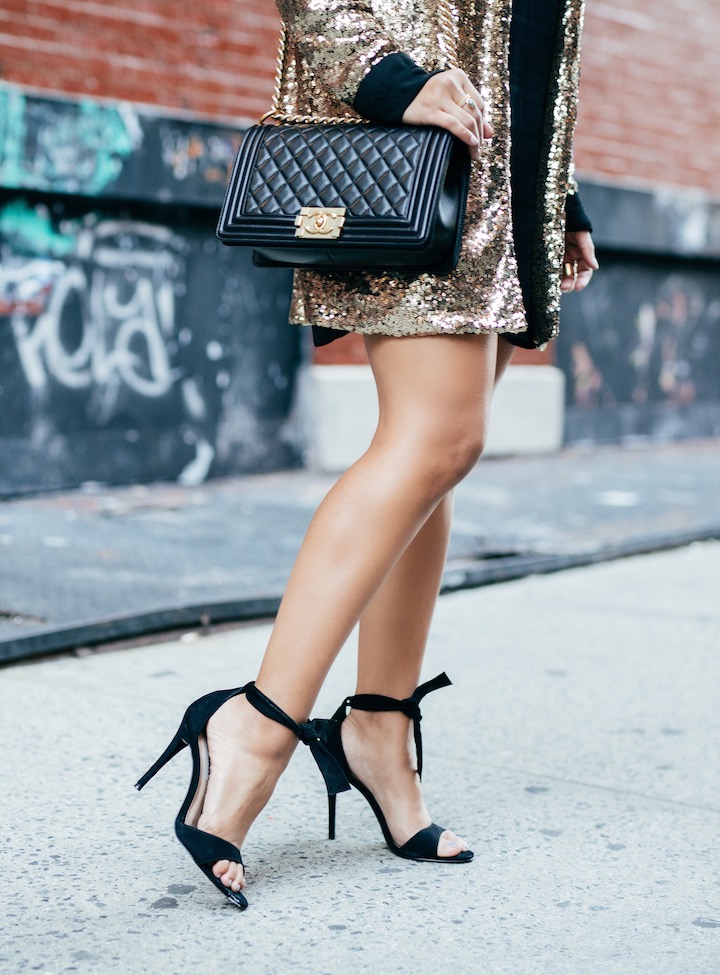 3) Enhance Your Silky Smooth Results! Finish off your epilation routine with a nourishing body moisturizer for super soft silky skin and enjoy!
The longer you epilate for the longer you'll be able to go in between hair removal sessions. However, at first, you may have to try once a week and eventually you'll be able to wait three weeks before your next session.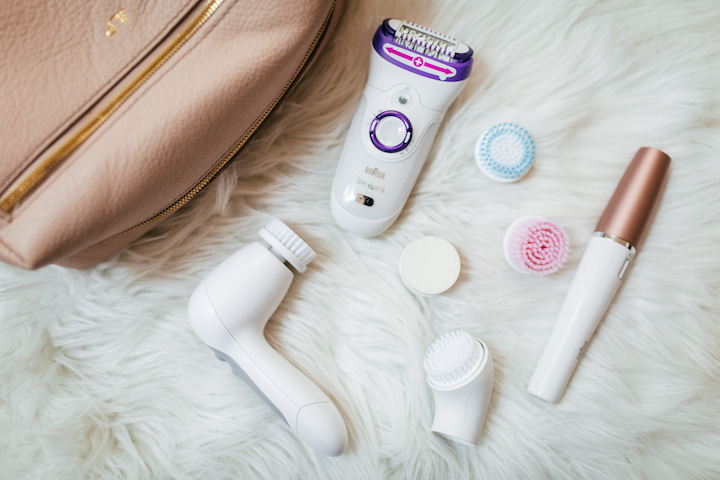 In addition to the Silk-épil 9, Braun also makes other great beauty products that are perfect for holiday gift ideas and stocking stuffers like the Braun FaceSpa! I especially love their FaceSpa because it's the world's first facial epilator and cleansing brush system. Epilators are traditionally used for body hair since facial hair is too soft and short, but Braun created a facial epilation device that removes hairs from the root even 4x shorter than wax can catch! With the Braun FaceSpa you're looking at perfectly smooth skin for up to 4 weeks! Along with the facial epilator, the kit along comes with cleansing, exfoliating and buffing skincare products. I especially love the Beauty Sponge attachment that you can use to apply skincare products like serums and moisturizers to really help rub them in. Also, this might make me sound super lazy, but I love the fact that the kit comes with batteries so you can use it right away. It's the little things!
This post is in partnership with Braun, a brand I love. All opinions and selections here are my own. Thank you for supporting the affiliate posts who make this blog possible.