Hey everyone, I recently posted this caption on my Instagram and thought I would re-share it here along with an open letter to our baby boy.
One day when you're old and grown, we'll tell you about the last 30 days before you were born and how you served as a symbol of hope and love during a time of fear and chaos. We'll tell you that above all the confusion and uncertainty there was one thing we were certain of and it was to make the world a better and safer place for you. Because you were the light shining at the end of that dark tunnel guiding us through and ready to pull us out to brighter days as a family of three. We'll tell you that every time we seemed to lose hope, you were there reminding us to be strong because you needed us. But really it was us who needed you. And even though we dreamt it all would be different, you were perfect and that was enough.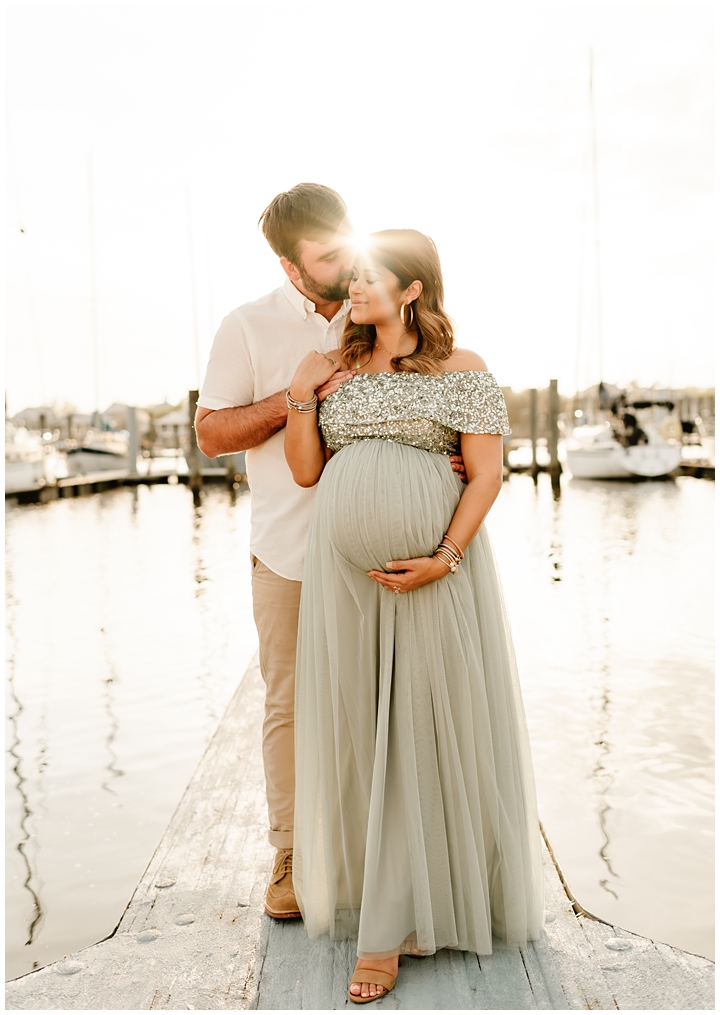 | Shop My Look |
Outfit: Sequin Maxi Maternity Tulle Dress (wearing sz 6)— also comes in silver & taupe blush (I wore the taupe to my baby shower) | Amiya Gold Cuff Bracelet in Pearl & Avi Hoop Earrings In Rose Gold c/o Kendra Scott | David Yurman Bracelets | Sam Edelman Yaro Heels
Blake's Outfit: Slim Traveler Pant | Classic Fit Short Sleeve Chino Shirt | Similar Suede Wingtip Shoes here & here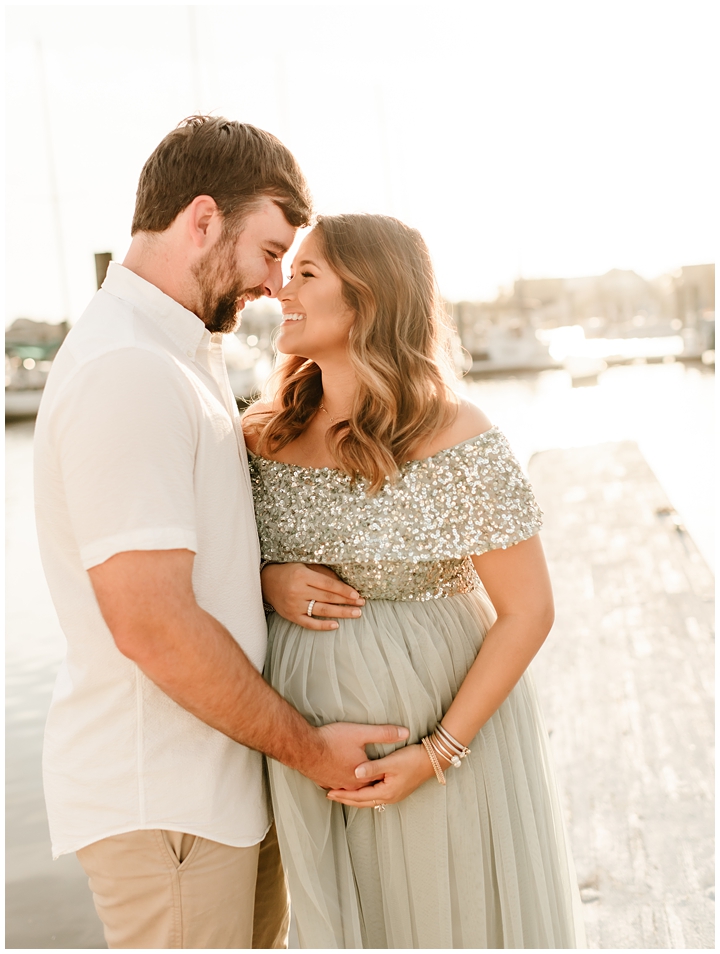 Dear Beck, by the time that you're old enough to read this, you'll already know how much we love you, but we want you know how much we loved you before we even knew you. The best way to describe that to you is tell you the story of the last month leading up to your arrival. Some people will you tell you that it was a scary and chaotic time to bring a baby into the world. Others might say it was all a blur of a nightmare, but in the midst of all that, there was goodness and that goodness was you.
Was I scared at times? Sure, but I knew had to be strong for you and put my trust in God. If I had the choice, would I have chosen to bring to you into the world when it felt calmer, absolutely! But life doesn't always go the way you want it to. You can't control everything not matter how hard you try, but you know what you can control? Your perspective! You can control how you see the world and how you respond to it.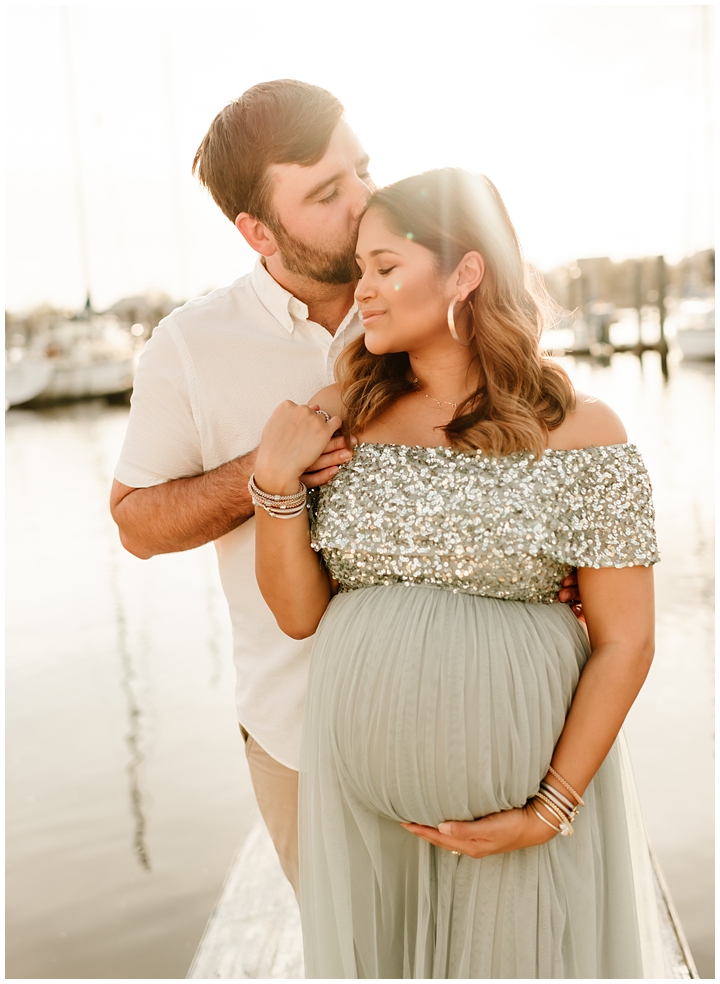 You want to know what I saw during the last days before your arrival? I saw the world come together and stop everything that they were doing just to keep you and loved ones safe. I saw them sacrifice their jobs, their travel plans and their social lives for the greater good. I saw doctors and nurses heroically put their lives on the line to save others. I watched families grow closer to one another and I smiled as they came up with creative ways to celebrate birthdays, weddings and anniversaries. People still celebrated and made moments feel special even when they couldn't physically be together. Because love wasn't canceled nor was laughter, happiness, relationships, hope or family. You see Beck, life may not always go as planned, but that doesn't mean you should give up. You just have to look for a window or the silver lining in the situation to pull you through. Sometimes you have to look really hard, but I promise you it's there.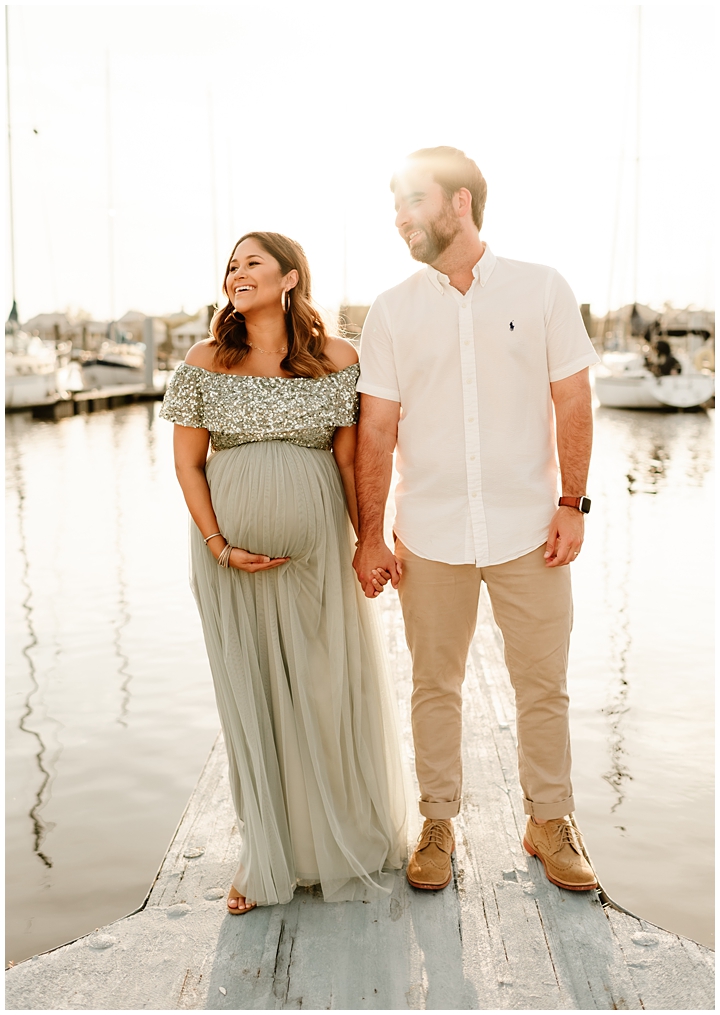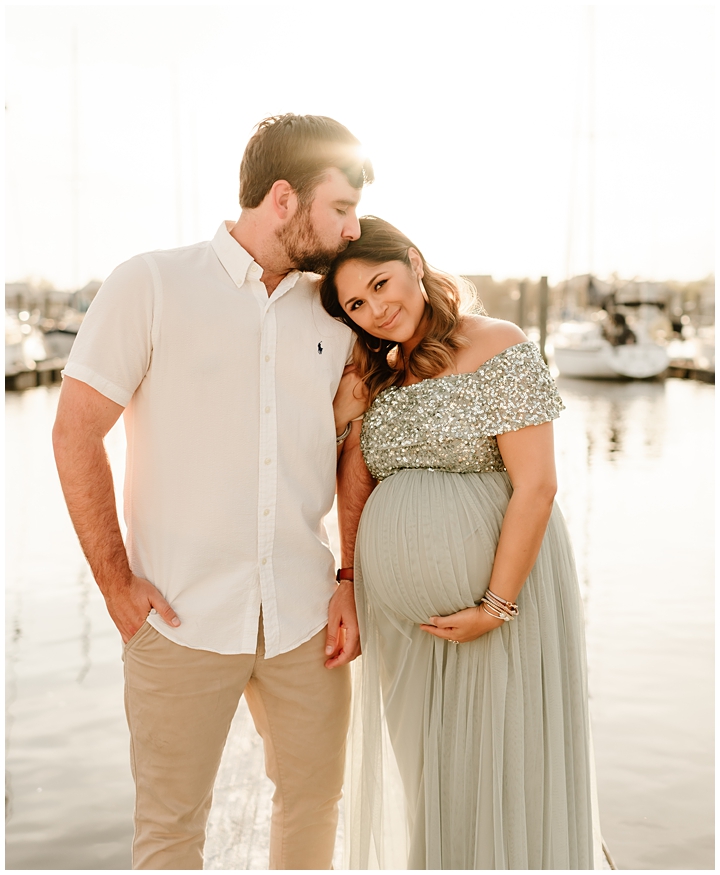 As for us, it was a time when your dad and I just got to enjoy each other's company. He cooked me breakfast every morning to help me with my special diet that I had to follow to keep you healthy and he worked tirelessly on the house and your room to make it perfect for you. We walked every evening after dinner and talked about how excited we were for you to arrive and what you might be like and look like. We joked about me teaching you sports and what an awful idea that would be because I'm sure you know by now that I know nothing about sports. We watched Disney movies that we loved as kids and couldn't wait to show you one day. We felt your kicks all day and night because you never stopped moving and laughed because that meant you might have my non-stop energy. Best of all, we were able to find the joy and beauty in each and every day all of because of you. You opened our eyes to everything else the world had to offer during a time when it was hard to see those things. And for that we love you to the moon and back.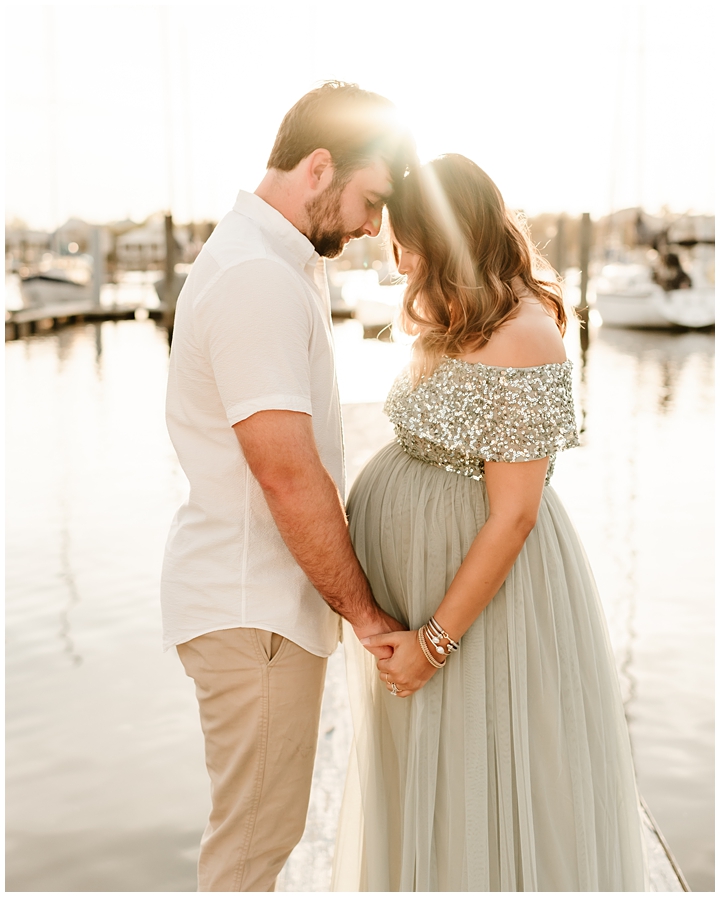 We pray that one day you'll experience the same love with your own spouse and that God will bless you with a baby as wonderful as you.
Love, your mom and dad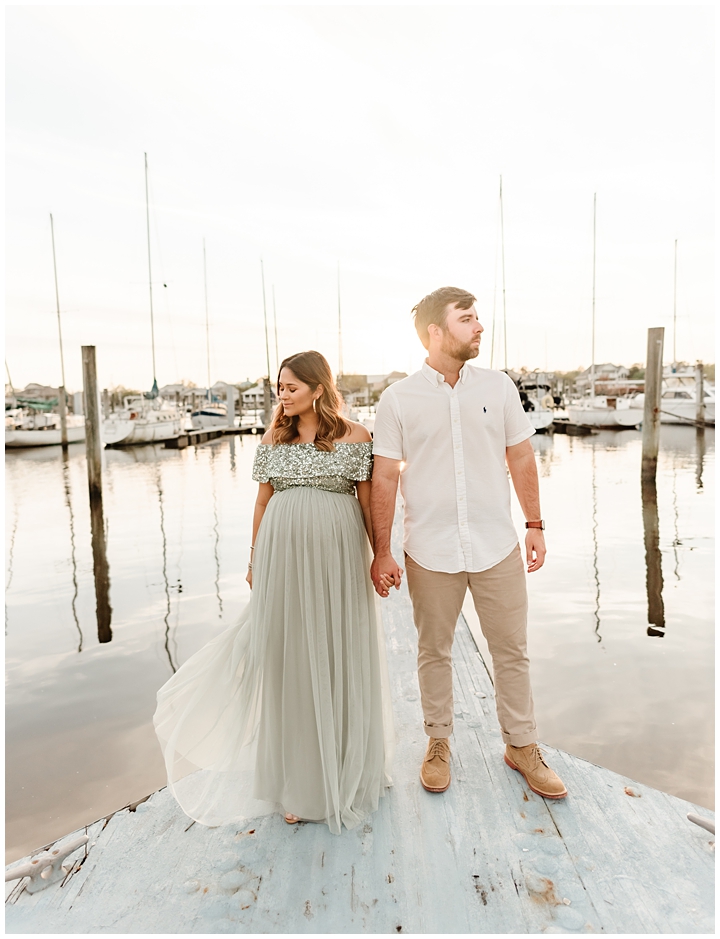 To everyone else, especially all of your new and expecting mothers: Be kind, hopeful and positive and send those vibes back into the world and I have a feeling that we'll come out of this even stronger and more connected than before! We've all experienced natural disasters before and we're all in this one together. Stay strong friends!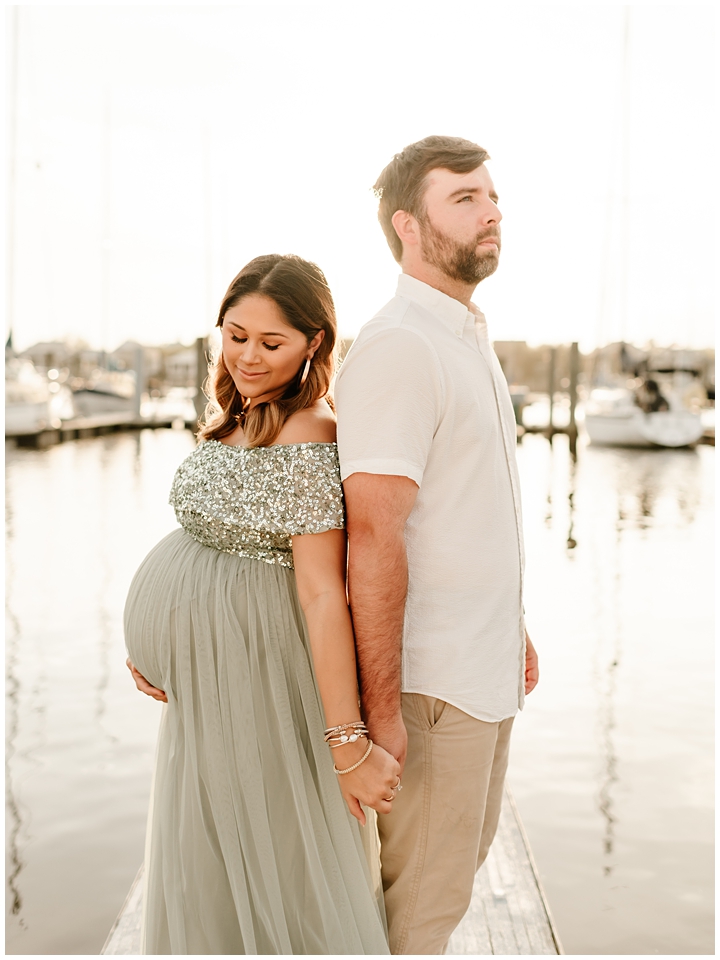 | Shop My Look |
Outfit: Sequin Maxi Maternity Tulle Dress (wearing sz 6)— also comes in silver & taupe blush (I wore the taupe to my baby shower) | Amiya Gold Cuff Bracelet in Pearl & Avi Hoop Earrings In Rose Gold c/o Kendra Scott | David Yurman Bracelets | Sam Edelman Yaro Heels
Blake's Outfit: Slim Traveler Pant | Classic Fit Short Sleeve Chino Shirt | Similar Suede Wingtip Shoes here & here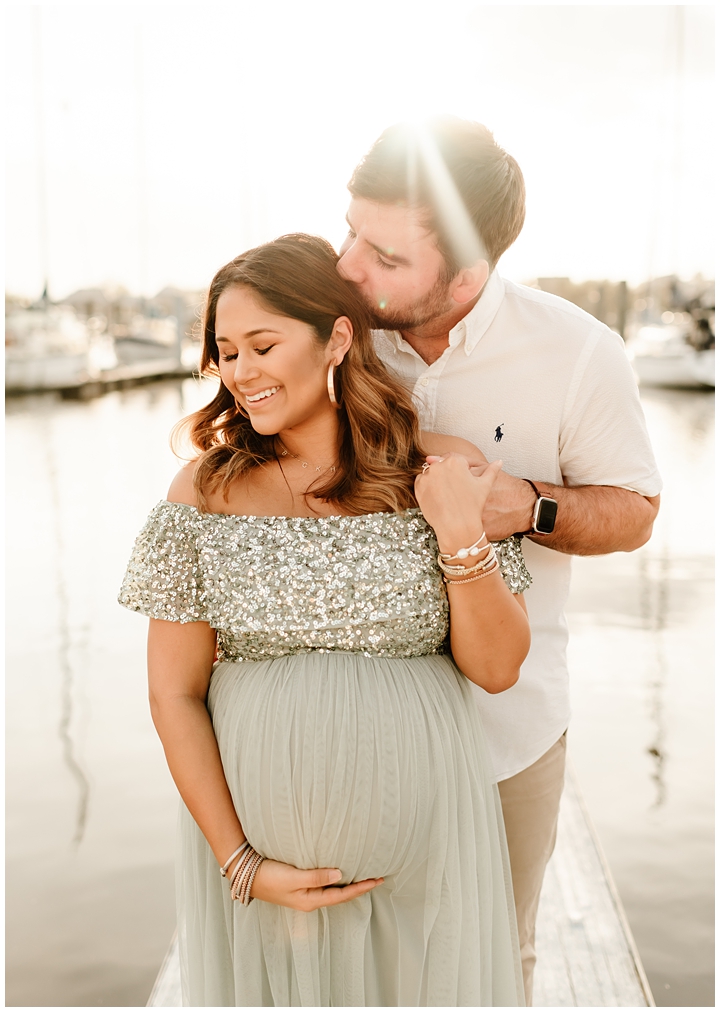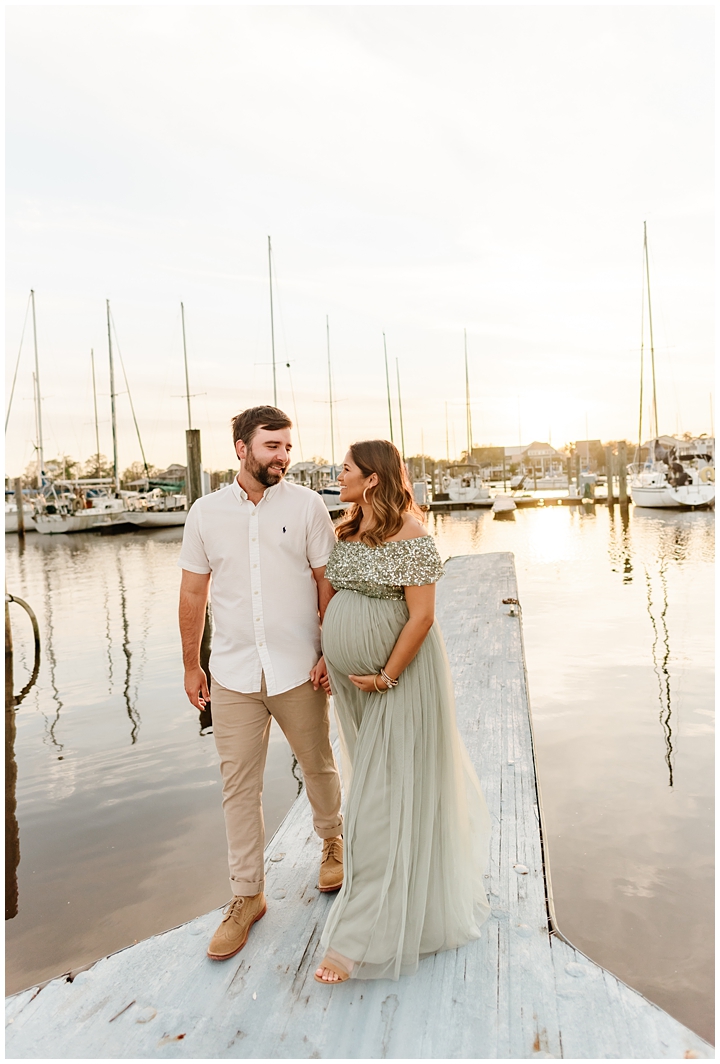 Photos by: Aperture Photos Co