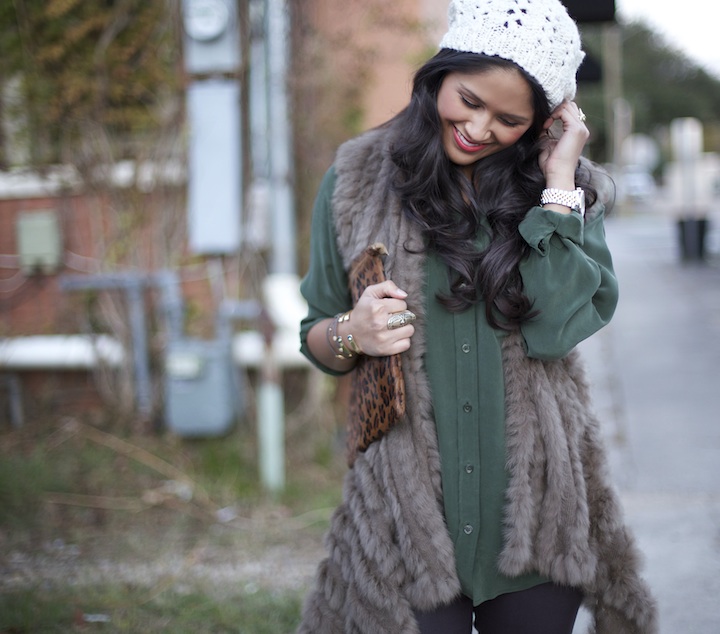 Enter to WIN this rabbit fur vest from Candy Apple Boutique!
Here is how to win:
*** Share this blog post on EITHER: Facebook, Twitter, Instagram or Pinterest and hashtag #THANKSGIVEAWAY
Don't forget to to leave a comment with your NAME and EMAIL on this post so that we can contact you if you are to win!
Use the Rafflecopter App below to make sure that you follow all of the steps!***
P.S. You can also earn extra entries by liking Candy Apple Boutique on Facebook and following @HauteOffTheRack on Pinterest!
a Rafflecopter giveaway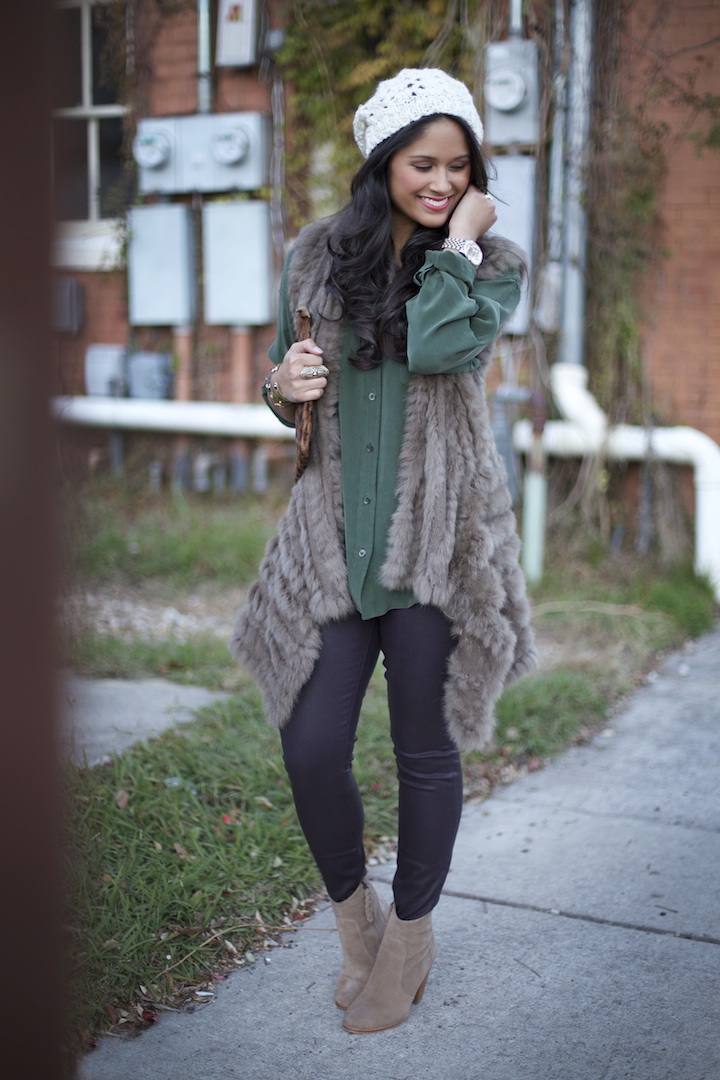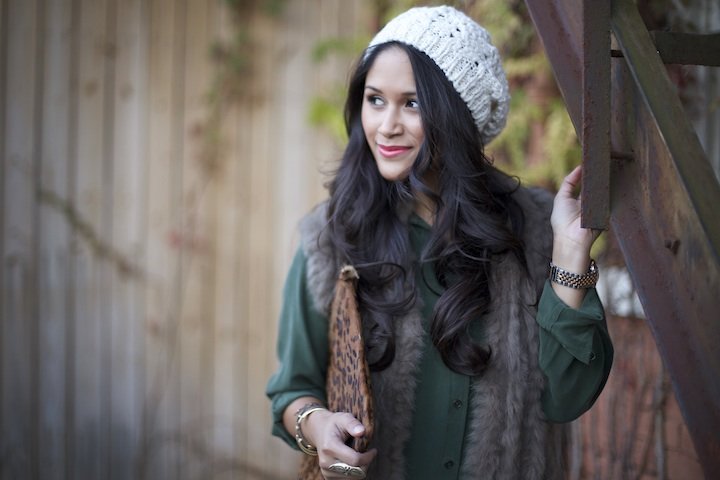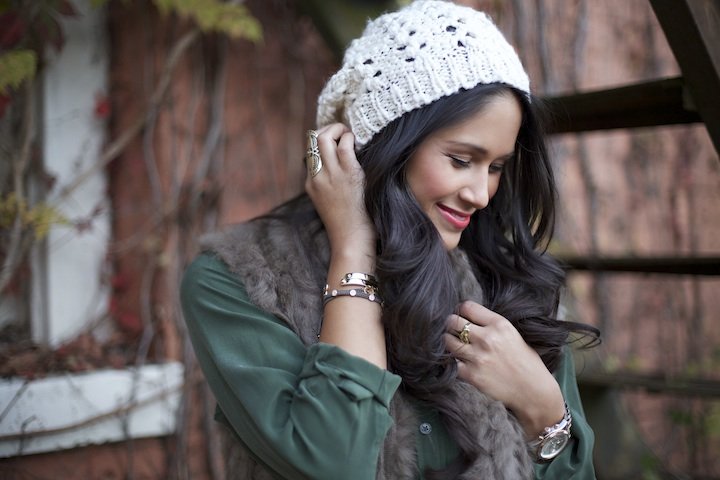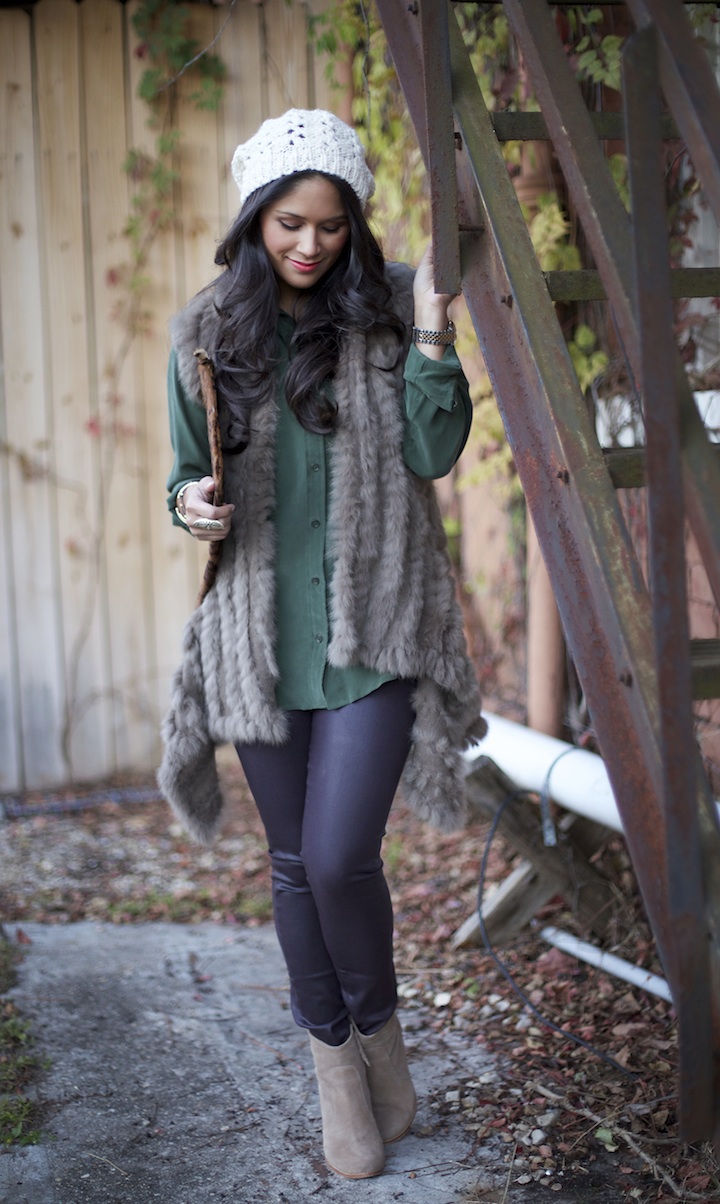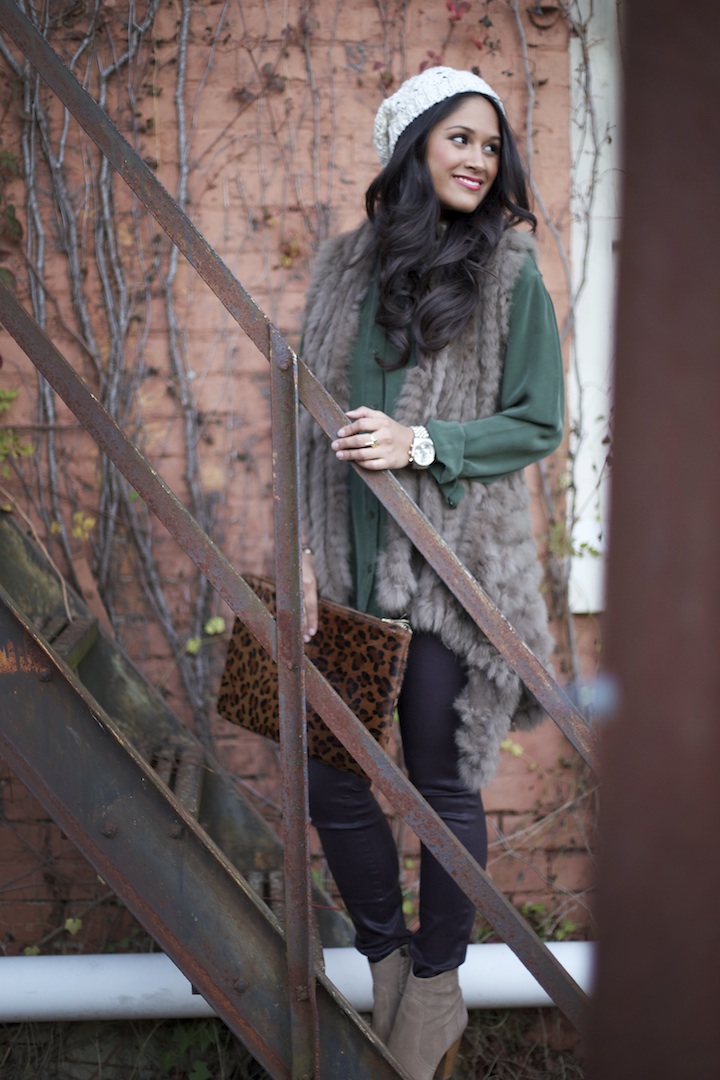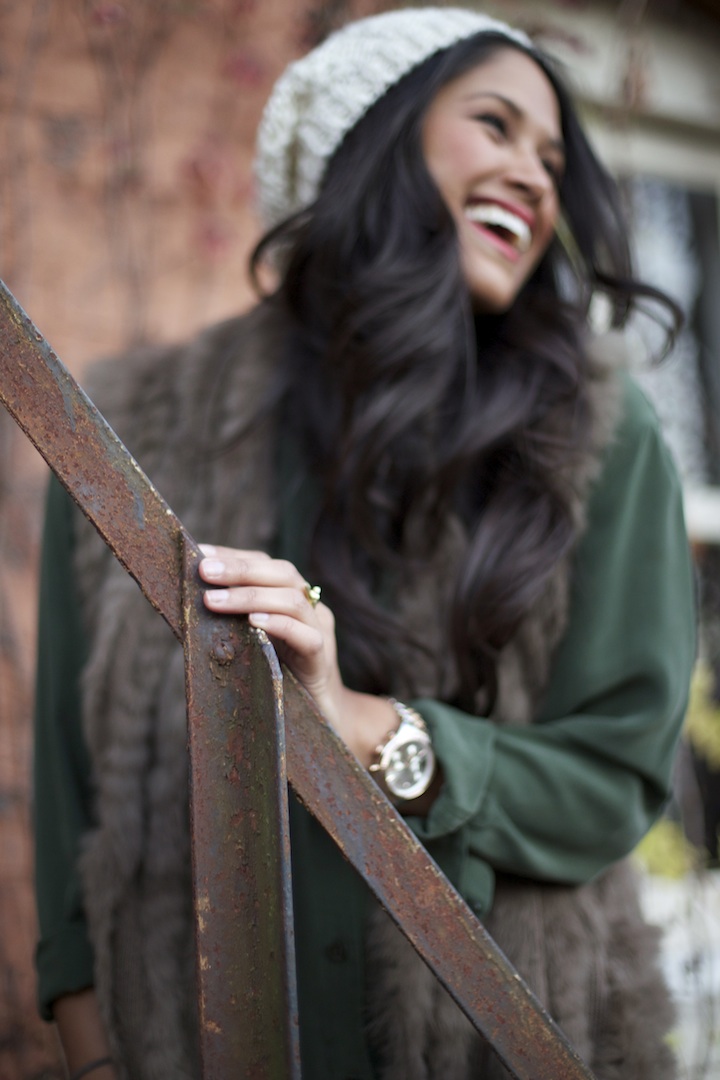 Photos by: Kaela Rodehorst Williams
| Shop This Post |
Outfit: Rabbit Fur Vest & Leopard Print Clutch c/o Candy Apple Boutique | Equipment Blouse via The Mix| Coated Denim via The Mix | Crochet Hat

Jewelry: Gold Shark Tooth Ring c/o Reagan Charleston Design| Aztec Ring c/o Hello Fab |Gold Bangles c/o Lola James Jewelry
Good Morning readers, I hope you're all having a great week so far, and if you aren't, well things just got better!  The Candy Apple girls and I got to talking yesterday and since Thanksgiving is time to reflect on all of the things you're grateful for, we decided to show you how grateful we are for you!  We're so thankful that you support our businesses so we teamed up to give one lucky winner this beautiful rabbit fur vest!  We will announce the winner next week on Thanksgiving day!
Candy Apple has a gorgeous selection of furs so in the case that you just can't wait until next Thursday to find out if you won, you can always visit their store at 701 Metairie Rd, Suite 1B105 or you can contact them at (504) 304-8840! They are happy to ship nation wide!
Also, if you're a fan of both Haute Off The Rack and Candy Apple, then you're going to love what we have in store for you! On Tuesday, December 3rd, A Pinch of Lovely and I are hosting a Holiday shopping event at Candy Apple in Metairie. We'll have two tables full Christmas gifts under $50 that Krystal and I helped choose at market.
P.S. The Haute For NOLA tees have been restocked at Candy Apple!